Symphonium Meteor Measurements and Impressions
While I loved the sound of the higher end Symphonium Helios, I couldn't get past the large and somewhat awkward shell design. Others who didn't have any trouble with the shell got the benefit of what I would describe as a somewhat U-shaped, punchy, and highly engaging sound, with fantastic imaging, but sadly the shell size was a dealbreaker for me.
It seems Symphonium has taken that feedback and introduced a much smaller and more comfortable in-ear headphone (IEM) called the Meteor. The slogan on the box says "Small Size. Massive Sound", and I have to say this is how I'd describe it as well. The Meteor also comes in at a more accessible price tag of $599, compared to the $1100 Helios.
GRAS RA0402 Measurements: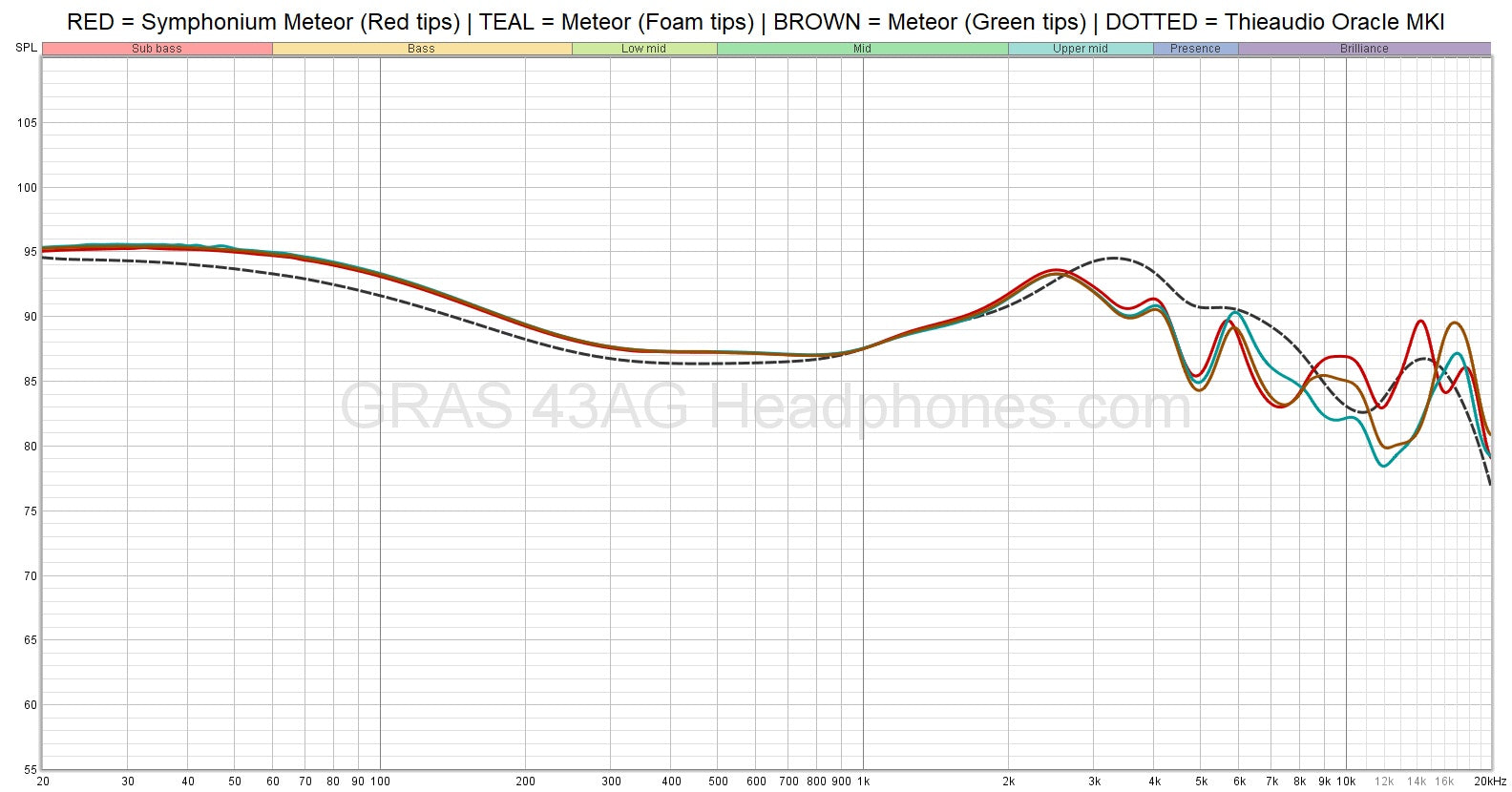 Okay so this is one to pay attention to. But to describe the sound a bit more, it's kind of like the laid back sound of the SA6 Ultra, but with a more normal contour to the ear gain. What does that mean? Basically the presentation for instrument and vocal tones is slightly less mid-forward than the SA6, trading off some of the richness for extra clarity - but still laid back.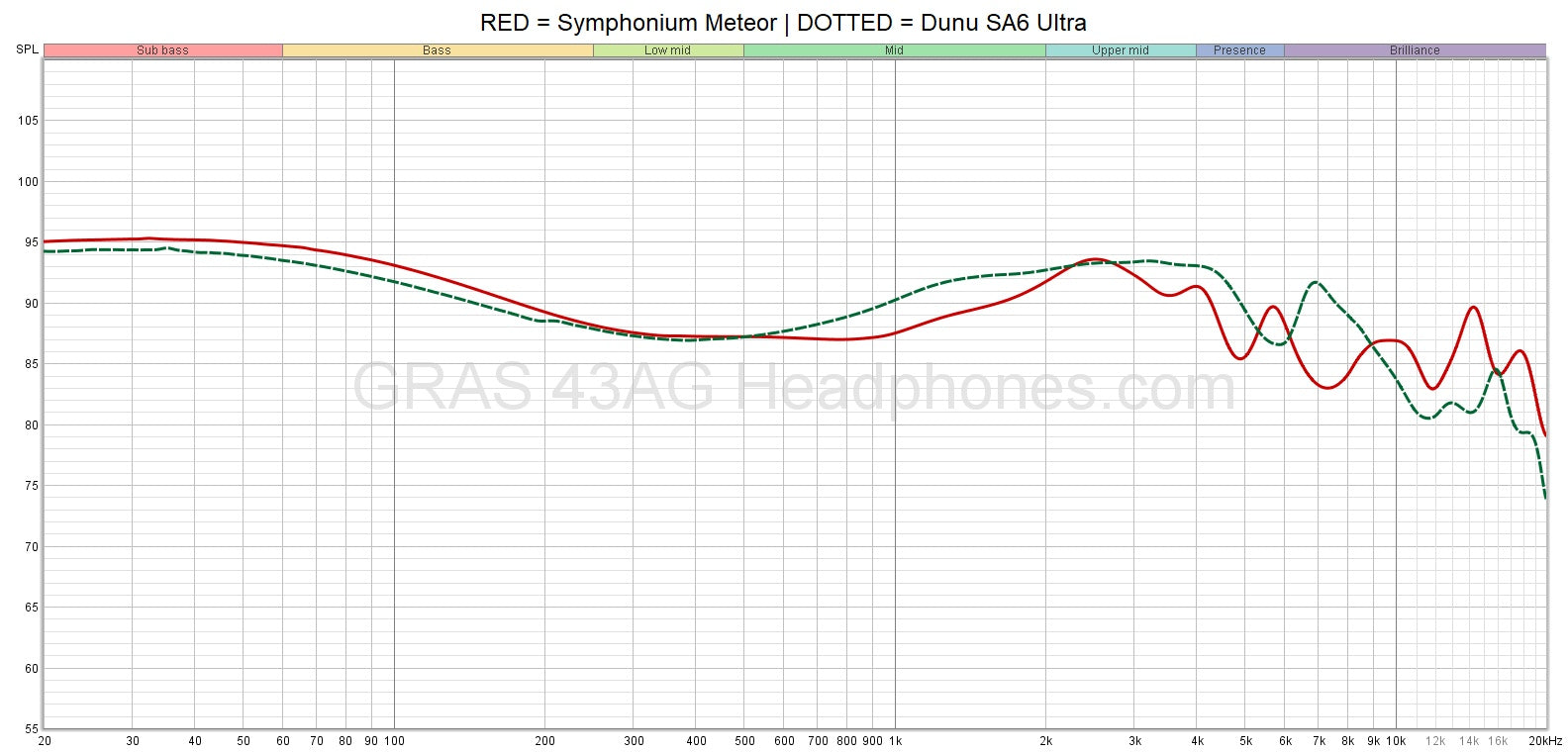 Here's the smoothed version of these two graphs for readability and comparison's sake.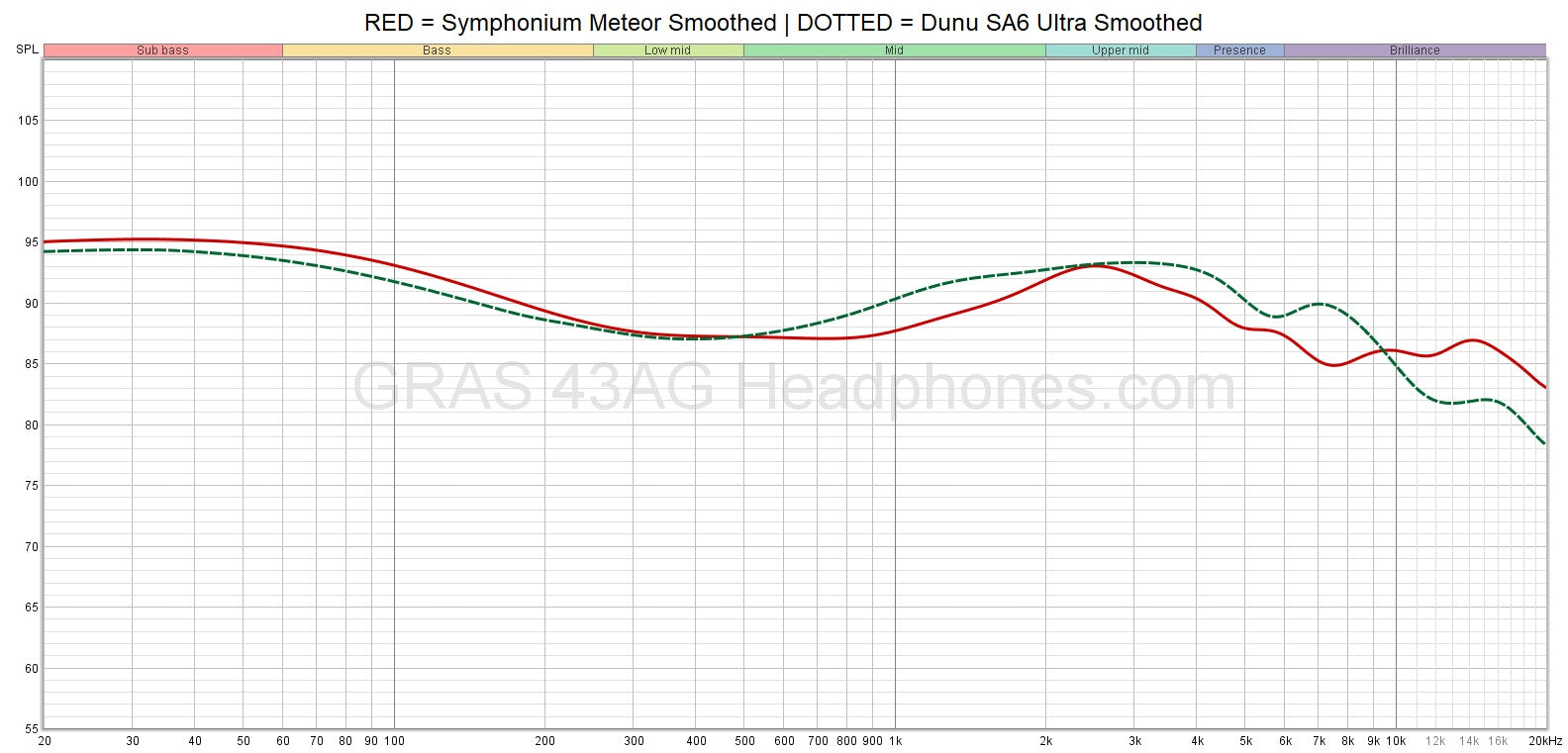 The other key difference is that the Meteor is a bit more U-shaped, with more bass and more upper treble 'air' to it. I think some may find this level of air to be a bit zingy or fatiguing, but this is also where tip rolling achieved a nice middle ground for me.
I also wouldn't call the Meteor neutral, even though the ear gain up to 3khz is what I would describe as fairly normal. There's still some playful coloration here, being a bit relaxed throughout certain sections of the lower treble - certainly in contrast to the upper treble, but it's all done quite well. It also has a bass boost that's distinct and very punchy sounding, so for those looking for 'slam', this has it.
Overall, while the SA6 and SA6 Ultra (if they do another run) should still be on everyone's radar at this price point - they've been my favorites up until this point - the Meteor makes a strong case for itself as a leading alternative.
Conclusion… for now.
I think I'll put it this way for now: If you want a kind of rich and present midrange that's smooth and mellow, go with the SA6 and SA6 Ultra. If you want a more punchy, U-shaped style of sound, I'd recommend the Meteor. And I also have to give a nod to the Moondrop Variations for those who want stronger ear gain and upper mids overall - it has to be recognized for its excellent performance and detail as well, even though I personally find that one to be a bit shouty. Lastly, the Thieaudio Oracle MKI is still closest to what I'd consider neutral out of all of these, but there are now so many excellent options around this price point that it's just different flavors of excellent.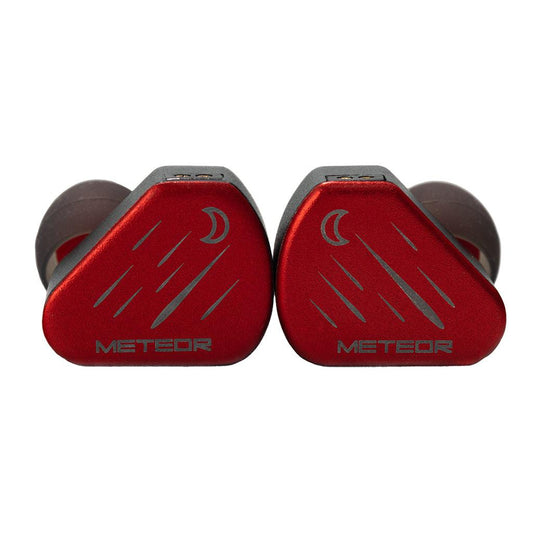 Sale price
$

599
Regular price
Unit price
per
In Stock