Vision Ears VE7 Review - Expensive Butter
Introduction 
The EVE20. The VE8. The Elysium. The mind-bogglingly expensive Erlkonig. It's no secret that I have never been really into any of the Vision Ears IEMs I've heard; most all of them relatively solid IEMs in their own right but capsized by their high price of entry. However, the VE8 is an older release that came out sometime in 2017 as far as I can tell. That's a long time ago in the IEM world and, four years later, Vision Ears has now released the VE7. Is it not so unreasonable to expect it to outperform its older brother given the large time differential between releases? Read on to find out where it stands. 
This unit was provided for review by a generous reader. At the end of the review period, it will be returned. As always, what follows are my honest thoughts and opinions to the best of my ability. 
Source & Drivability 
All critical listening was done off my iBasso DX300 and iPhone X with lossless files. The included stock cable and ear tips were used. The VE7 is very easy to drive, and I had no trouble getting it to my normal listening volumes (~70dB). 
Tangibles
Like the VE8, you are presented with a black, hard-cardboard box that unfolds from the top via a magnetic latch. You'll find the following inside: 
Aluminum Hockey-Puck case
SpinFit Eartips
2-pin 0.78mm cable
Cleaning tool & bottle of cleaning liquid
Microfiber cloth 
3.5mm to 6.35mm adapter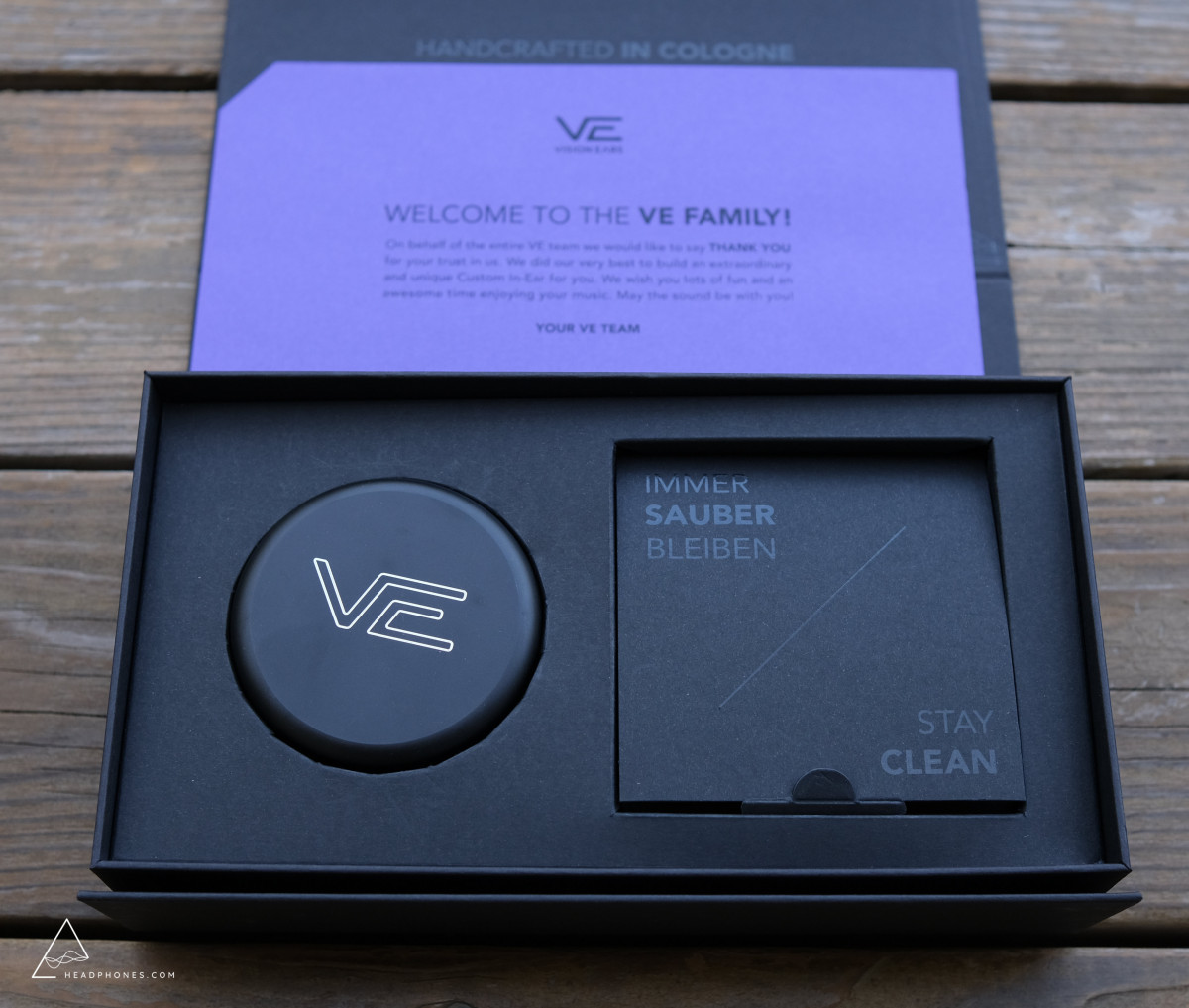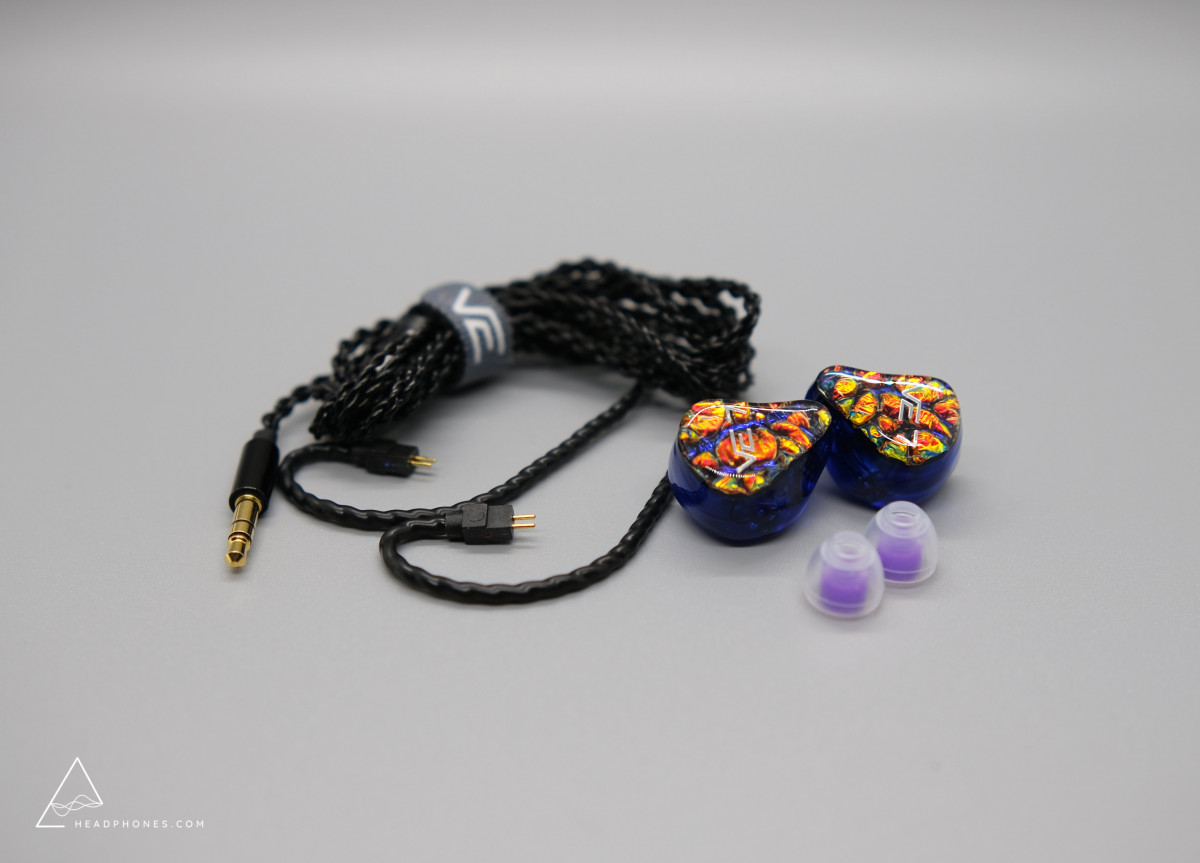 Generally, the accessories that have been included with the VE7  - particularly the cable - are more milquetoast, but I like what Vision Ears has done with the hockey-puck case because it sports a rubber lining inside. Something that you'll notice about a lot of these types of cases is that they have a felt or fabric lining instead, which is a real pain to clean. And of course, this case is unabashedly robust and prepared to take on anything that might cause your IEMs undue harm. Just be aware that you probably won't be pocketing the case too easily!
The VE7 itself sports the same ergonomic design that characterized the universal demo of the VE8. In tandem with the lightweight, acrylic build it readily conforms to my ears comfortably for hours on end. Of course, fit is 100% subjective and your mileage might vary per usual. As for something that we can probably all agree on?  The faceplates on the VE7, which Vision Ears is calling their "Fire Blaze" faceplate, look terrific. I don't think anyone looking for an aesthetically pleasing IEM is going to be disappointed by the VE7. 
Sound Analysis
The measurement below was taken using an IEC-711 coupler. There is a resonance peak at roughly ~8kHz; as such, measurements after this point should not be considered entirely accurate. You can follow the link below to compare the VE7 to other IEMs that I have measured.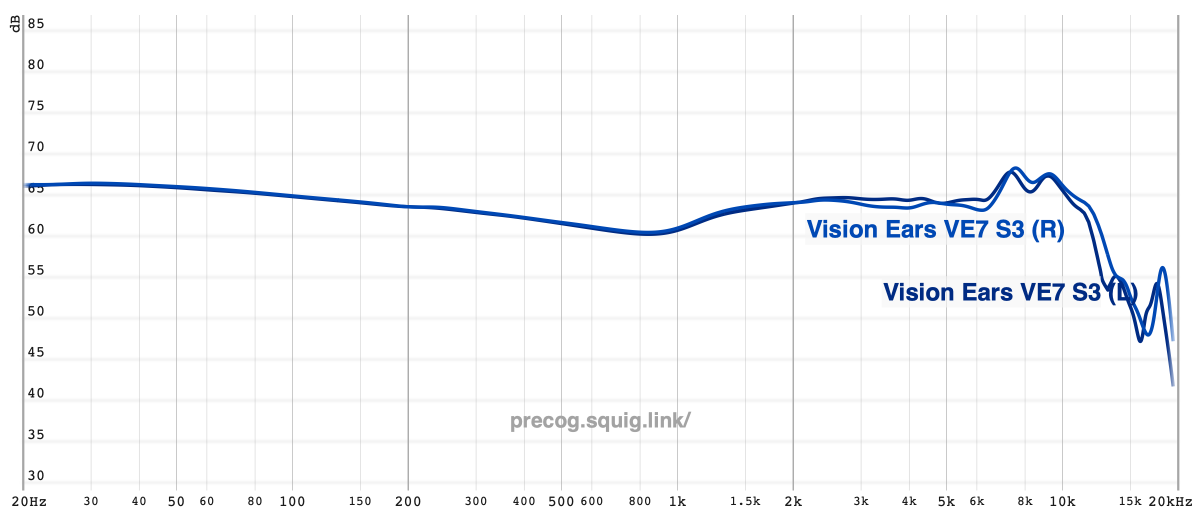 Having just came off of reviewing the Symphonium Helios, the first thought that came to mind when I heard the VE7 was, "Hmm, this sounds somewhat hazy". But there's the bad type of hazy, and then there's the good type of hazy. Thankfully, the VE7 falls into the latter category. It's the type of haziness that meshes a thicker note-weight with solid treble extension and, consequently, comes across as a pleasant sense of musicality to my ears. 
We really need to talk about the VE7's treble and, here, I think it helps to lend context with the VE7's older brother, the VE8. In my eyes, the VE8's biggest weakness is its treble extension. It rolls off of 10kHz strongly and sports some unwanted peakiness to what treble it does have. This culminates in a gritty, compressed treble response that (in my opinion) is quite "lo-res". By contrast, the VE7 has noticeably better extension and smooths over the VE8's peakiness, or at least brings it much closer to an ideal mid-treble oriented response. It's a thumbs-up from me.
The VE7's other standout is its midrange. Like it's brethren the VE8, it's a thicker, smoother midrange interpretation that favors the lower-harmonics. Piano drips with richness and, as much as I like to shoutout my trashy K-Pop tracks in my reviews, I actually grew up listening to country music. Singers like George Strait and Easton Corbin come across as somewhere between sweet and buttery on the VE7 to my ears. If it feels like I'm delving into too much wishy-washyness, I think I could be forgiven. The VE7 also fixes the VE8's sibilance issue that resulted from a minor peak at 6kHz. Female vocals on the VE7 hit just south of neutral, and the timbre of Sarah Alainn's voice on "Dream As One" is mostly devoid of intangible grit. Man, I just really enjoy this midrange; as far as I'm concerned, this is Western tuning done justice and then some.
That said, I wouldn't expect much when it comes to the VE7's bass. It sounds pretty much the same as the VE8's bass which I didn't think was noteworthy. It sports good amounts of both sub-bass and mid-bass, and is mainly just there to lend a foundation to the VE7's lower-midrange tilt. Decay leans toward the quicker side as is characteristic of BA and slam is mostly non-existent. Now, it's not as one-note or as dry as, say, the Andromeda 2020, but that's not a high bar.
Technical Performance
The VE7 is also not really mind-blowing for technicalities. Its biggest weakness would be the noticeable blunting to note definition due to the warmer tuning. As is characteristic of IEMs with these types of shells - the likes of the Moondrop S8 comes to mind - staging is also firmly confined to the headstage. The VE7 settles for making its mark with instrument localization which I would say is "above average" within the context of the market as a whole, but clearly falls behind kilobuck benchmarks like the Symphonium Helios. 
All that said, I do find the VE7 to have a good sense of detail and a pleasant timbre. I actually didn't find the VE8 to be very timbrally pleasing; the VE7 eschews a lot of the grit to decay that characterized its older brother. Transients on the VE7 generally lean slightly quicker in speed with a decent sense of dynamics. They're not the best dynamics I've heard for this price point - not by a long shot - but the VE7 is certainly serviceable in this department. Stack on excellent coherency and a great tuning, and you have a formidable package for the warm-heads looking to maintain solid technical performance (a combination that does not often go hand-in-hand).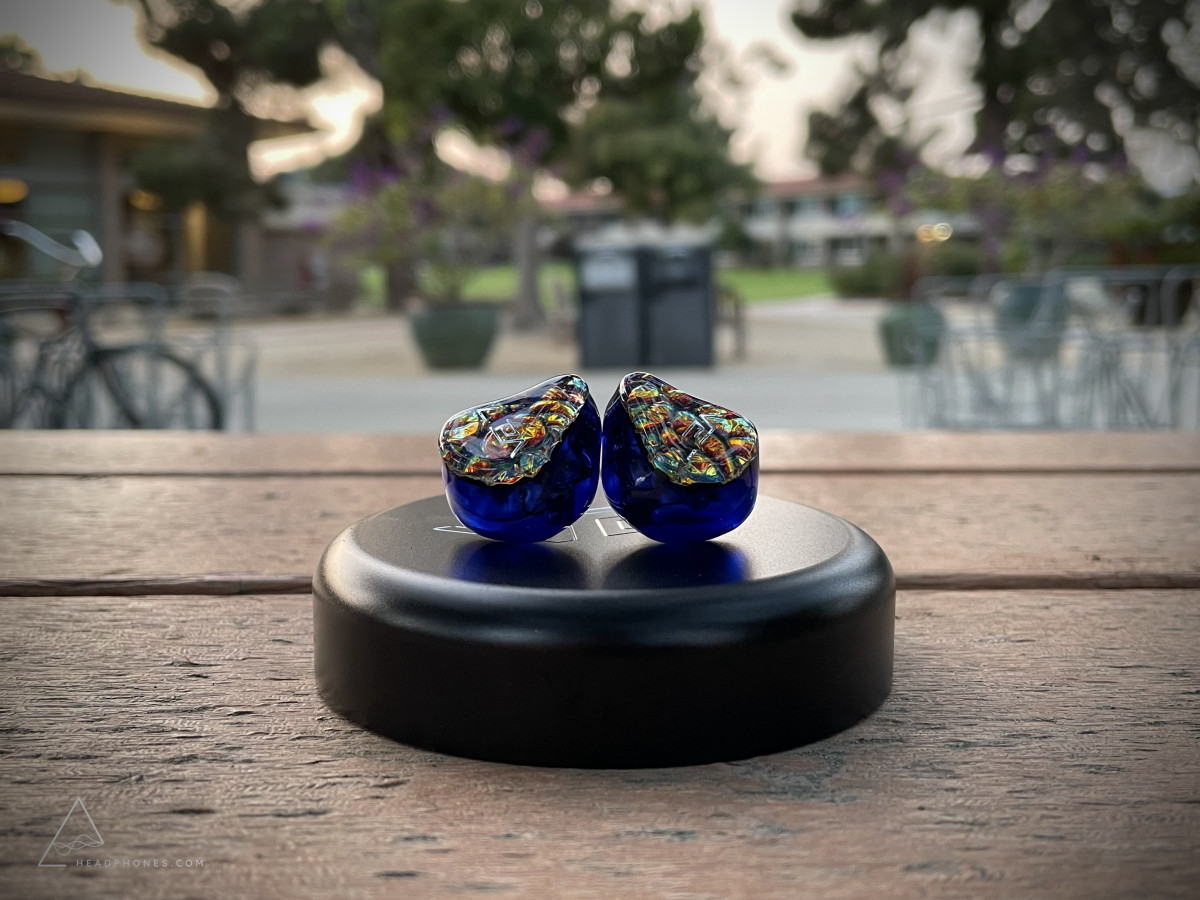 Versus the VE8

If it's not already apparent, I much prefer the VE7 to its older brother, the VE8. In my eyes, the VE7 rectifies most all of the VE8's flaws and conveniently comes in at a lower price-point. There's really not any reason in going for the VE8 as far as I'm concerned; however, to lend the voice of some others who have heard both, some listeners feel that the VE8 is still more detailed. While I would argue that the VE7 is already ahead in detail between the two by virtue of its treble extension, I guess you'll have to find that out for yourself. 
The Verdict
I like the VE7, I really do. But it's still not a cheap IEM either. It was already fighting an uphill battle against other established players at its pre-order price of $1300; now it's sitting at a staggering $1860 - that's more than a 40% price increase! It's tough to consider it a serious option, especially when one could purchase an Andromeda 2020 for considerably less. An IEM, mind you, that sports similar tonality and is arguably more technical (in the imaging department at the very least). Ultimately, this leaves me hard-pressed to recommend the VE7. With all that being said, to touch back upon the preface of this review, I've not jived with any of Vision Ear's other IEMs. Make no mistake that the VE7 would be my IEM if choice if I was keen on a Vision Ears IEM and price was no object. 
---