Sennheiser Momentum 4 Wireless Review - A Step Forward, and A Step Back
Introduction
For years I've been crowning Sennheiser's Momentum 3 Wireless as my favorite ANC headphone, it's been my top recommendation for anyone looking for a good-sounding, wireless, and over-ear portable audio solution; but then the Momentum 4 Wireless comes along. I know it may look wildly different from the other headphones that precede it in the series, since the aviator headset look is now gone, but this is indeed the newest member of Sennheiser's Momentum Wireless family, and it is of course replacing the Momentum 3 Wireless.Can this new offering from Sennheiser live up to the expectations set by its predecessor?
Sennheiser Momentum 4 Wireless - ProductSummary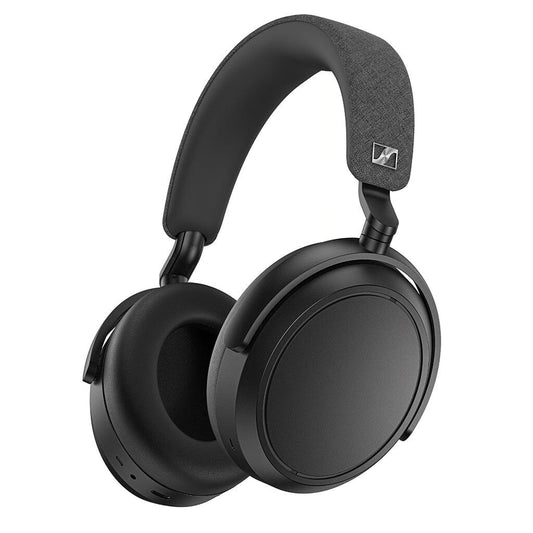 Sale price
$

379.95
Regular price
$

379.95
Unit price
per
In Stock
What we like
New, More Comfortable and Lighter Design
Enjoyable, Soft V-Shape Tuning
Incredible 60-Hour Battery Life
What we don't like
Midrange is not as Rich as Momentum 3
Little in the Way of Technical Performance Upgrade
Lost Unique Aesthetic Compared to Predecessors
Accessories
With the Momentum 4 you're getting a new, redesigned hardshell case that takes advantage of the headphone's foldable design. Compared to the Momentum 3's carrying bag this is quite a bit sturdier, and it's also much more compact, making it easier to fit in something like a backpack while traveling.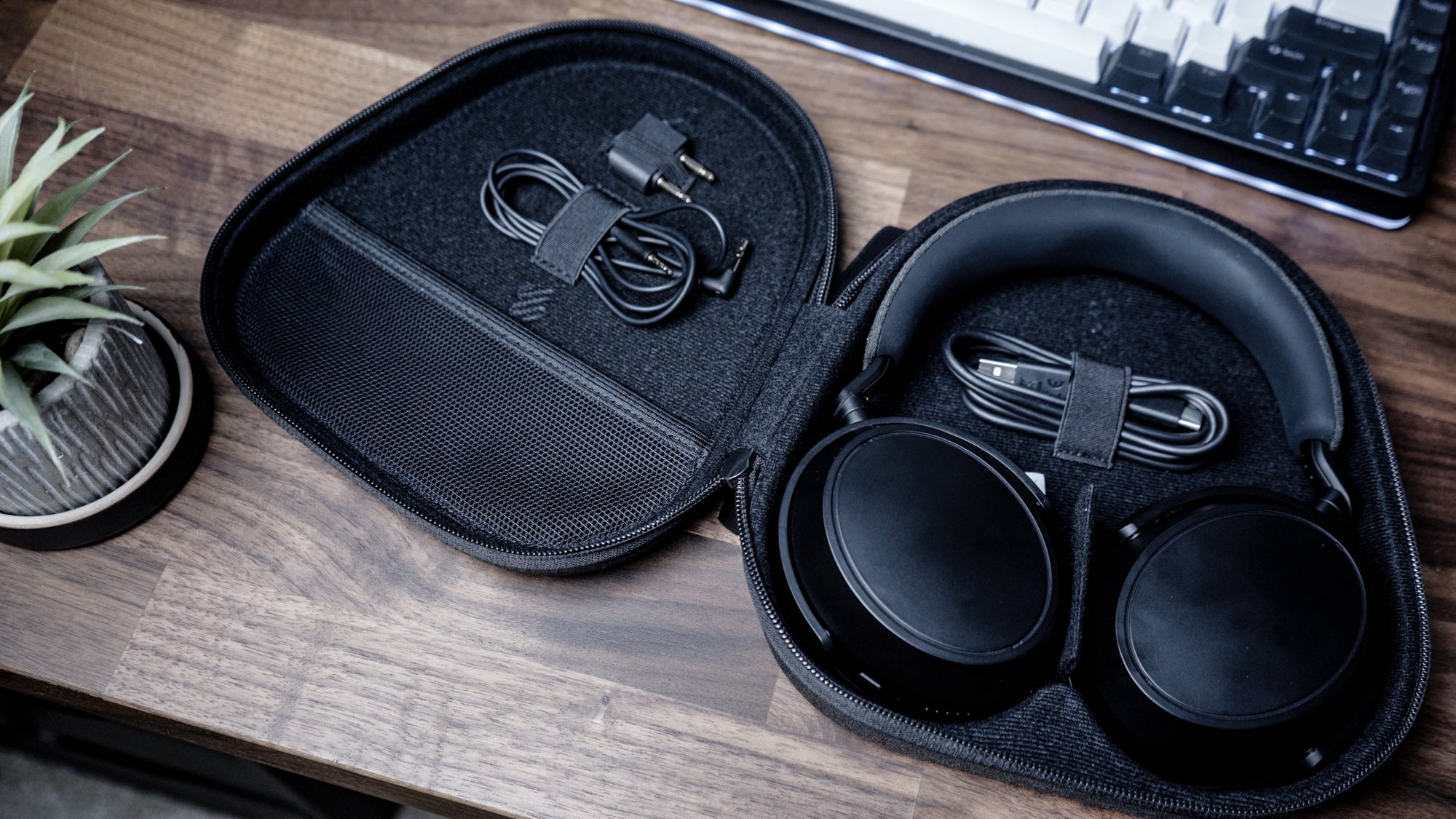 Then, as for cables, you get a 2.5mm to 3.5mm audio cable for wired-listening with an airplane jack adapter, and a USB-C charging cable. It's not a big issue since most devices now have a USB-C port, but I should point out that unlike with the Momentum 3, the inclusion of USB-C to USB adapter has been omitted.
Build, Comfort, and Features
A lot has changed on the Momentum 4's design when compared to its predecessors. For starters, the iconic aviator headset-like look is gone, and well to be blunt it now just kinda looks like pretty much every other ANC in the market. However, this sacrifice in uniqueness is thankfully not without its benefits as even though I loved the look of the previous model, this new version is definitely the more practical.
The headphone is now using less metal elements than the Momentum 3, which despite making it feel less premium, does also mean that it's a lighter headphone that weighs in at around 295g as opposed to 320g. Like I mentioned previously, this new build also features a foldable design that allows it to be more portable than the older collapsible design.
In addition to the lighter weight of the headphone, changes to the shape of the ear cups and pads also make the Momentum 4 a noticeably more comfortable headphone to wear than the Momentum 3. The ear cups are wider and now allow for larger ears to fit inside the pads, and the pads themselves now use a softer filling that more gently distributes the headphone's clamp force. So, overall, I'd say that what this new design lacks in terms of originality, it definitely makes up for with its comfort and convenience–I'll miss the old design, but I'd certainly say this new one brings about worthwhile improvements.
Now as for features the Momentum 4 of course includes the usual stuff you'd expect from a headphone like this one: it has active noise canceling, bluetooth wireless connectivity, a transparency mode that blends outside sounds with your audio to enhance your awareness, mobile app support that gives you access to custom and preset EQs, as well as playback, anc, and phone call gesture controls. Most impressive of all, though, is the Momentum 4's battery life, which at 60 hours of continuous listening from a full charge is triple the battery life of its predecessor, and nearly double that of its other competitors. Needless to say, you won't be charging this headphone very often.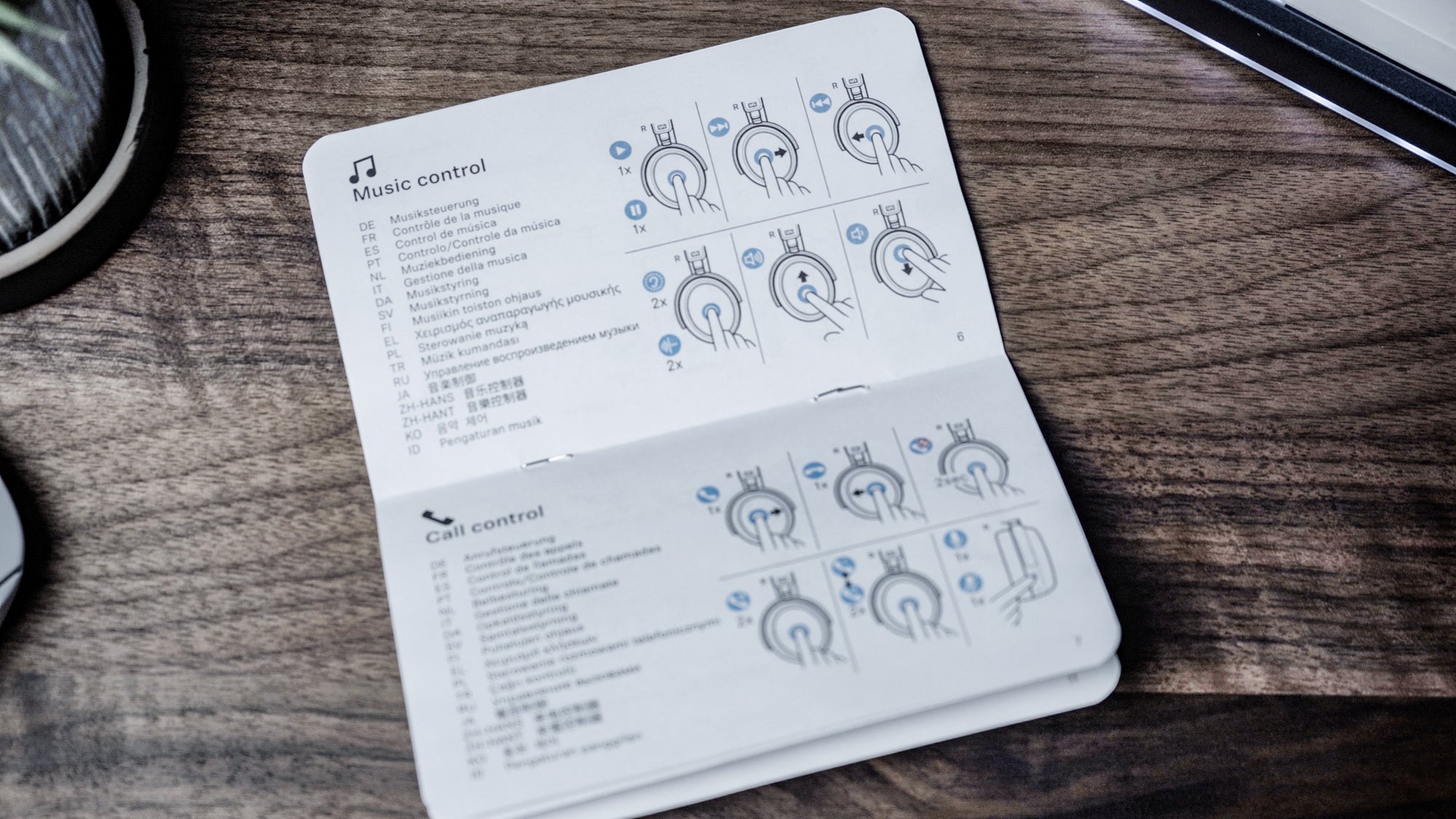 Before we talk about sound more in-depth I wanted to take a second to further talk about the active noise canceling performance of the Momentum 4 which, to be completely honest, I found to be middling in its ability to mitigate exterior sounds. I personally found it to perform a little worse, even, than its predecessor, and I suspect that it has to do with the new material used for the pads, which seem to create a softer seal than the pads from the Momentum 3; so, I suppose that headphone had superior passive noise-attenuating capabilities before any of the ANC was applied. Mind you, constant noises like the sound of an airplane engine will still easily be blocked out, but with more sudden noises like me setting down my Coca Cola can on my desk it does struggle to suppress them as effectively as something like the WH-1000XM5 or Bose 700.
Love our in-depth reviews?
We test and review hundreds of headphones every year. Sign up to get the latest news, reviews, guides, and more in your inbox. Join the 60,000+ like-minded audio lovers who love our newsletter!
Sound
Sound is easily where Sennheiser's ANC headphone once again wins me over. Right away I'll say that of the current ANC headphones available the Momentum 4 is my favorite pick, despite the fact that it actually sounds tonally quite a bit different than the Momentum 3, but before getting to that I just want to first go over technical performance because, in this regard, I found the Momentum 4 to offer little to no upgrade compared to the Momentum 3, with the only thing that stood out to me being a slightly more spacious soundstage that is now similar to the presentation you get on something like the WH-1000XM5 or Bose 700. For things like detail retrieval there really wasn't anything for me that set it apart for me from the Momentum 3. That being said, it is surprisingly resolving for an ANC bluetooth headphone, I'd say that it's one that outperforms Sony and Bose's offerings, and I'd compare its overall image clarity to that of something like the HD 58X.
Now we finally have the headphone's tonality which as I've been mentioning throughout this article, is actually different in a few key ways than the Momentum 3. When I reviewed the Momentum 3 just over two years ago, I found that headphone to have a generally neutral-leaning tonality, but with a bass boost, and with one of its standout features being its very well-voiced, and linear midrange tuning.
The tuning on the Momentum 4, though, while still very good and enjoyable, is one that I'd describe as being more of a soft v-shape, with an elevation in the sub bass region, a softer upper midrange, and more pronounced mid and upper treble.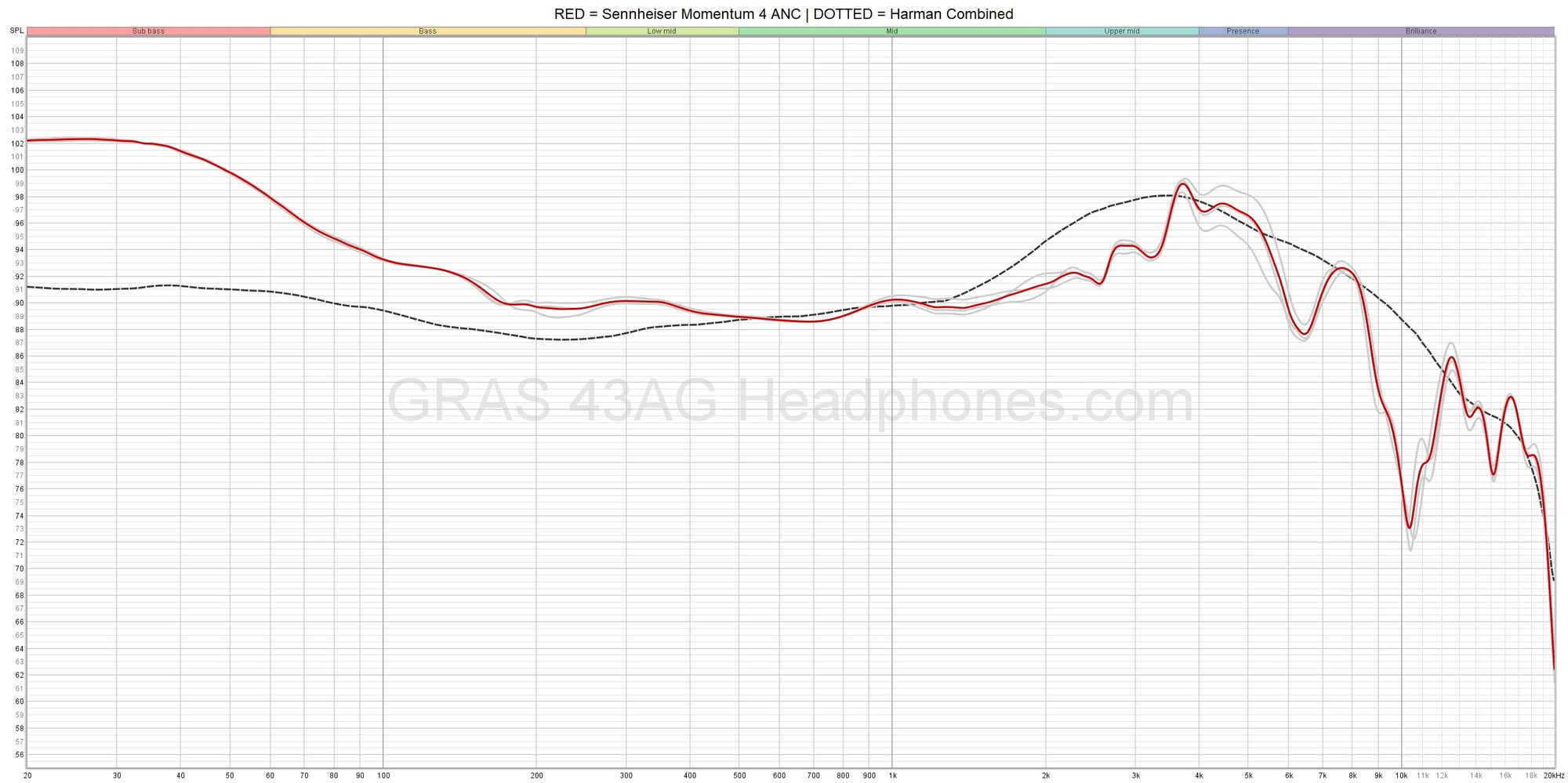 Bass
Taking a look at the bass, like the Momentum 3, the Momentum 4 has a bass shelf under 100hz that adds quite a bit of warmth and rumble to the mix. However, in my experience, I actually find the up-shelf on the Momentum 4 to be quite a bit more modest than on its predecessor, being only what sound to me like 4-5dB over what is suggested by the 2018 Haman Target Preference Curve as opposed to the 6-8dB that the Momentum 3 seemed to have. For my tastes and preference this is a welcome change as I could sometimes find the bass on the Momentum 3 to be too boomy, or maybe even overpowering despite it not bleeding into the lower mids. Of course, if you find the bass shelf to be too low or too high you can always adjust the bass with the Sennheiser Smart Control app's EQ.
Mids
Moving along to the midrange, this is where the Momentum 3 and 4 differ the most because while the Momentum 3 had really present and almost shouty upper mids, the Momentum 4 instead has a bit of a dip in that region of the frequency response which can occasionally make midtones sound a little blunted. Instruments and vocals still have plenty of presence thanks to the pronounced lower and mid treble, but for mid-centric listeners who enjoy the natural voicing that the Momentum 3 has in this region of the frequency response, the Momentum 4 might be a little bit disappointing as it just doesn't really seem to possess the same level of richness.
Now, something I wanted to mention is that while fiddling with the EQ settings on the app I stumbled across the preset Podcast setting which seems to greatly enhance the midrange while further reducing the bass shelf. I found this to be a great option for those who, like me, prefer a more neutral sound signature with present mids. The only downside to this, is that enabling this podcast setting disables the EQ sliders, and doesn't allow for further adjustment, but it's still a neat option there on the app that I think improves the sound of the Momentum 4.
Highs
Lastly there is the treble and–as I mentioned earlier–it is somewhat elevated or more energetic when compared to the treble on the Momentum 3. For the most part, the highs on the Momentum 4 are actually more even than those of its predecessor, just with a slight up-shelf of about 1-2dB upwards of 5Khz, and an airier upper treble region above 10Khz. There is one very noticeable deviation in the highs, though, and that is the 8Khz peak that is present in the mid treble. This was also present on the Momentum 3, but it is more prominent on the Momentum 4, and as a result you do get a bit of sizzle and some sibilance–something to keep in mind you are treble-sensitive.
Conclusion
I feel as though I'm at somewhat of a crossroads with the Momentum 4 because there are many qualities that I really appreciate about it when compared to the Momentum 3, such as the enhanced portability and comfort, and the slightly more spacious soundstage, but at the same time there are areas where I feel as though the new model actually falls short of its predecessor, with the two specific things that come to mind being the weaker noise isolation, and less neutral-sounding tuning. Those things being considered, though, my recommendation would be as follows:
If you're in the market for a bluetooth ANC headphone and don't have a Momentum 3, then I do believe that of the current offerings, the Momentum 4 is still the best option as in my opinion it's very feature-rich, comfortable, and easily outperforms the Bose 700, QC45, WH-1000XM5, and Apple AirPods Max in terms of sound quality. If you already own a Sennheiser Momentum 3, though, I see no reason to upgrade to the new model as it offers little in the way of an upgrade aside from comfort.