Moondrop Blessing 3 Review - Fly Me Closer to the Moon
Photography by Chitoh Yung (@chitohgraphy)
Introduction 
The Moondrop Blessing 2 has been a go-to recommendation in the $300 price segment since its release in 2020. At the time, in my early days as a reviewer, I also had a lot of positive things to say about it. But this sentiment changed as I gained more confidence in what I was hearing. While I respected the IEM, I rarely listened to my own pair and did not particularly care for its sound signature.
Perhaps for this reason, I was excited to learn about the Blessing 2's long-awaited successor, the Blessing 3. It adds in another dynamic driver, bringing the Blessing 3 to a total of 2DD/4BAs for its configuration, at the same $320 price point. The consistent pricing is already a boon in Moondrop's favor given that many "successor" IEMs come with a price increase attached. Ostensibly, this is only possible through economies of scale, as the brand has quickly become one of the most prominent brands on the IEM scene. But does the Blessing 3 offer a true upgrade in terms of its sound? Let's take a closer listen.
This unit was loaned for review by Headphones.com. As always, what follows are my honest thoughts and opinions to the best of my ability. 
Source & Drivability
All critical listening was done off of an iBasso DX300 and iPhone 13 Mini with the stock accessories. I used the stock silicone ear tips. Silicone ear tips are generally optimal unless isolation is a consideration. They don't require as much maintenance, they don't attenuate high frequencies, and they will last much longer. The Blessing 3 takes moderate power to drive, but I had no issue hitting my usual listening volumes of ~70dB. Hissing was not an issue. If you'd like to learn more about my listening methodology, test tracks, and general beliefs in audio, then I would encourage you to check out this page.
In-the-Box
Silicone ear tips s/m/l
Carrying case
2-pin 0.78mm cable
Airplane adapter
The case that comes with the Blessing 3 is similar to the Blessing 2. It's on the slightly larger side meaning that you wouldn't pocket it with jeans, but it might fit into a hoodie or cargo pants pocket. The case's structure is rigid affording protection, and it opens via a zipper and inside the lid there is a mesh slot to store accessories. Overall, I'm not a fan of the aesthetic, but this case gets the job done.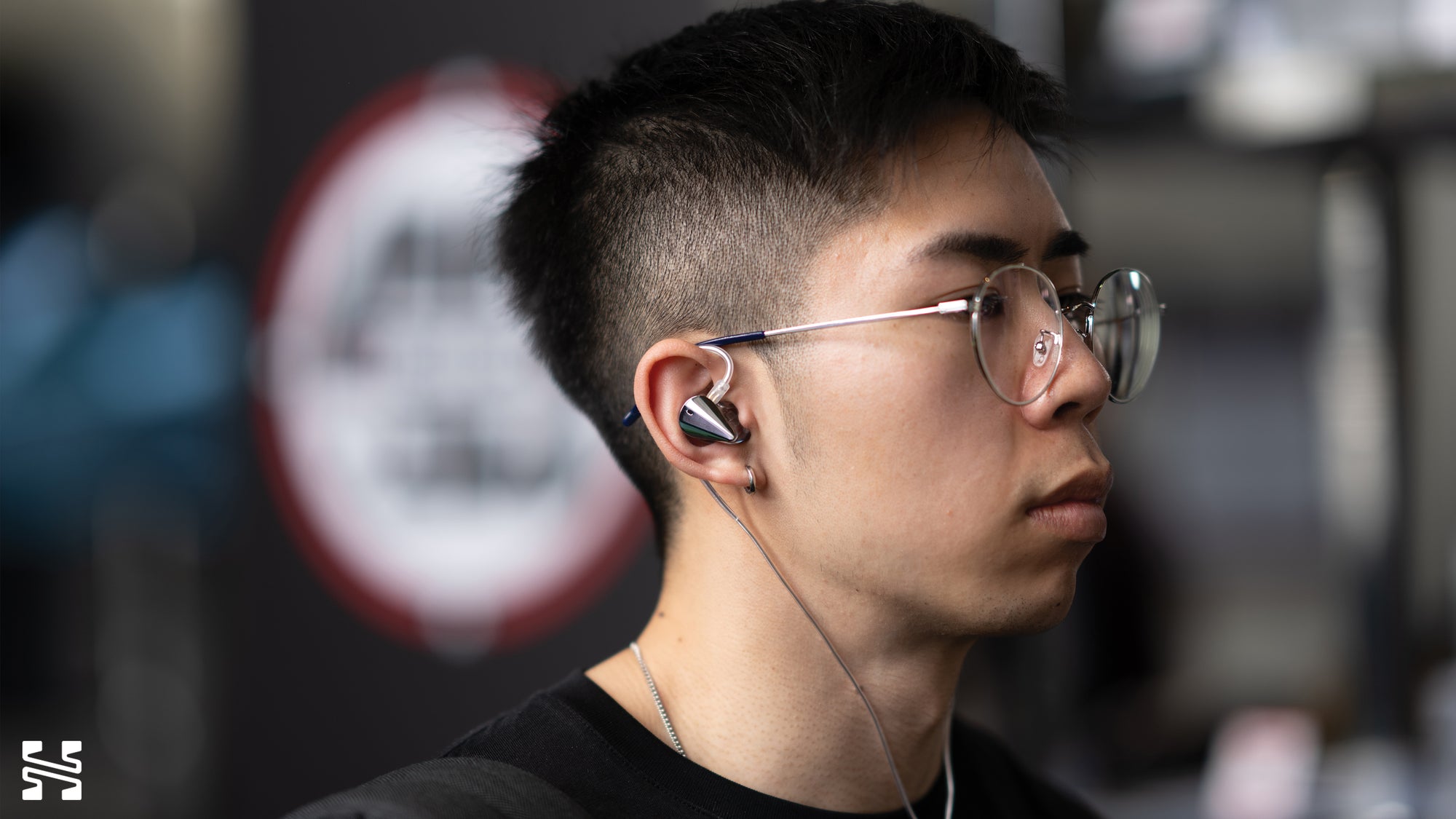 Little has changed about the overall design of the Blessing 3, but it takes on a more futuristic look with added contour and polish to its stainless steel faceplate. The text font has also been superseded by something reminiscent of the Nothing Ear earphone's font. A minor consideration is that the new faceplates will pick up finger smudges more easily. Now, something more important is the comfort of the Blessing 3. Many listeners will attest to the Blessing 2's poor comfort; in fact, I struggled slightly with the fit too in my early days of the hobby. Most of this issue was a product of its large nozzle diameter. The Blessing 3's nozzles are slightly slimmer which might alleviate this problem - slightly. I didn't find much else to have changed between the IEMs ergonomically.
Sound Analysis
The measurements below were taken using a clone IEC-711 coupler. There is a resonance peak at 8kHz; as such, measurements after this point should not be considered entirely accurate. If you'd like to compare the Blessing 3 to hundreds of other IEMs I have measured then please see this link.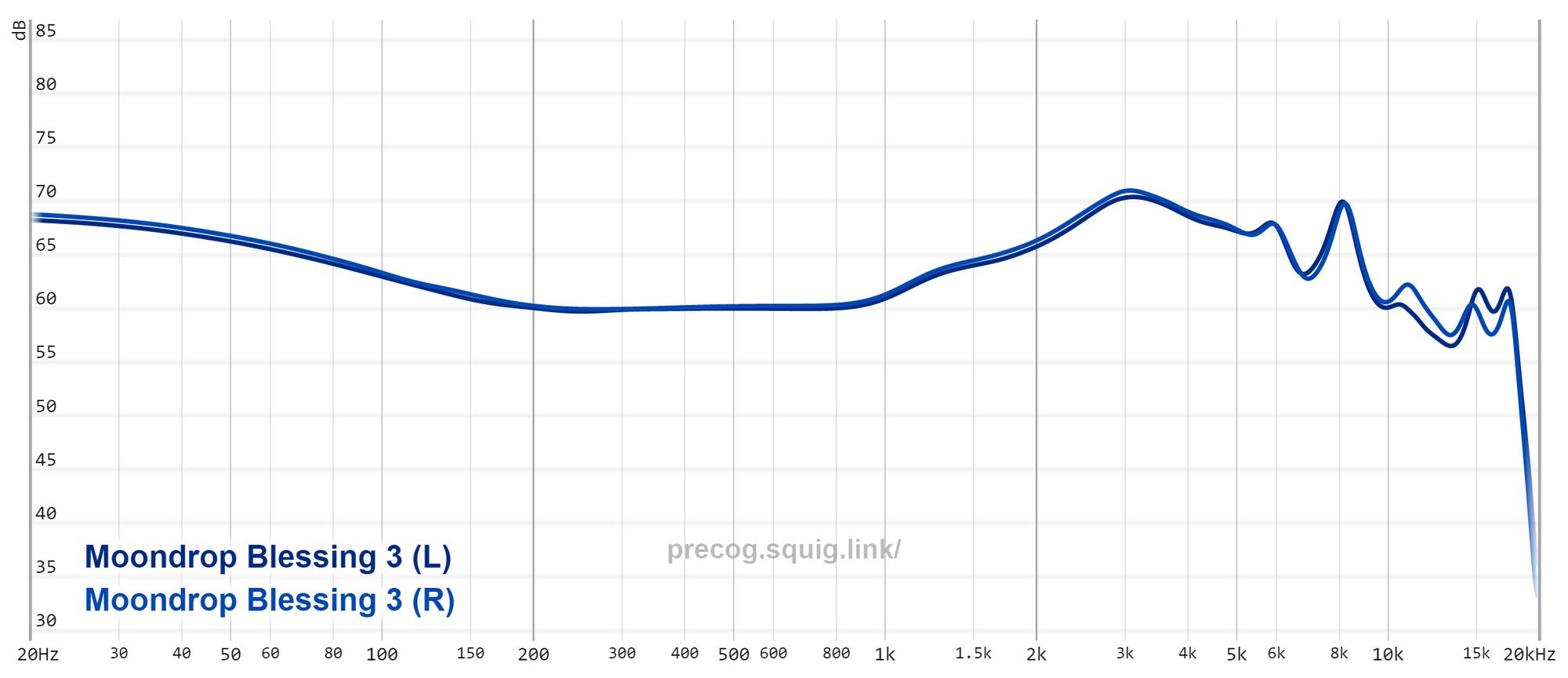 Right out the gate, the Blessing 3 makes a statement with excellent technical performance. The resolution on the Blessing 3 is excellent - and not just for $300 - with a crisp attack and a slight texture to decay. Imaging is sharp with a particular emphasis on vocals and instruments that token the lower-treble: think honing in on the position of the initial crack of a snare or a finger snap. In general, it's clear that the Blessing 3 is a solid upgrade over the Blessing 2 in the technical department.

I see the upgrade as being predicated on a few key tuning distinctions:
Increased contrast in the midrange due to a thinner lower-midrange and stronger presence in the 3kHz region. This makes vocals and instruments "thinner" sounding and leaves the impression that they are in more distinct positions on the soundstage.
Increased energy past 10kHz. A criticism I had of the Blessing 2 was its treble, which had a "sandpaper-y" texture due to a peak at 6kHz and a lack of extension past 10kHz. As an aside, these qualities are synonymous with what many would associate as "BA" timbre. With increased treble extension, though, the Blessing 3 exhibits a stronger sense of micro-detail when it comes to the trailing end of notes in the midrange and treble.
The bass on the Blessing 3 has also seen a notable improvement. It has some more punch, some more bounce behind it due to a stronger focus on sub-bass, although some listeners might find themself longing for more "thump" in the mid-bass.
But if it sounds like case-closed for the Blessing 3 being an unequivocal upgrade to the Blessing 2, I would exercise caution. Technicalities that pop on first listen, especially in a conventional manner, often come with a (negative) kickback which I think is somewhat the case here. For context, the Blessing 2 is an IEM that I find already toes the line when it comes to its tonal balance. Make no mistake: it's very well-tuned for $300, but it can come across a hair shouty for some listeners and, as I alluded to above, it has its share of timbre issues stemming from the treble.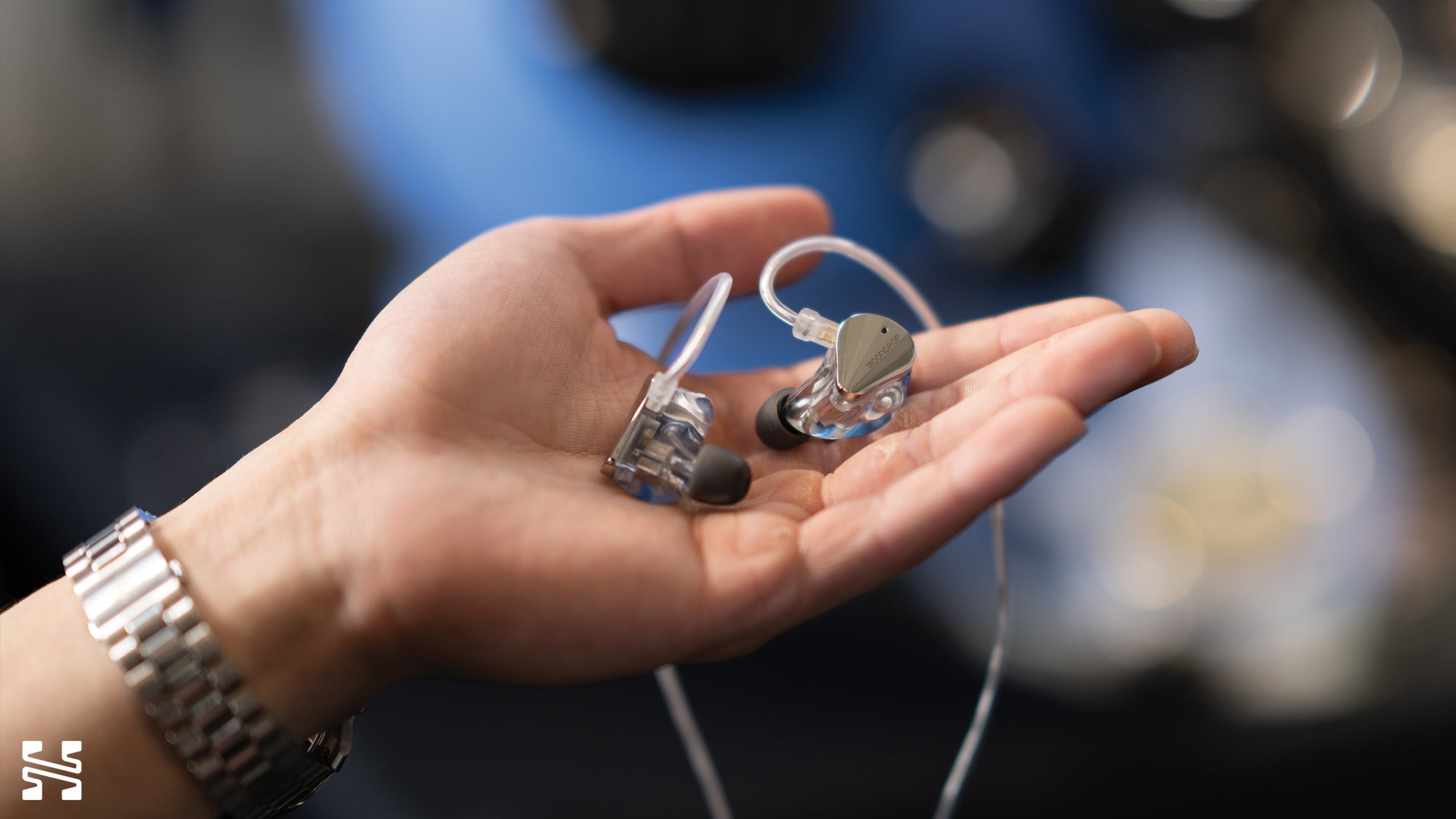 Then there's the Blessing 3 which basically cranks things to 11. The midrange is even thinner on it, to the point of which I would deem it anemic. This is less important within the context of string plucks which come across incredibly delineated, or female vocals (for which there is a reasonable subset of listeners who prefer a thinner presentation). However, it sounds like male vocalists are lacking a lot of soul to them, and I'm still not sure if I'm sold on the Blessing 3's upper-midrange tuning. I think pulling off this magnitude of forwardness at 3kHz often requires a smoother slope off into the lower-treble. And unfortunately, as I alluded to above, the treble can run slightly hot at around 6kHz.
For my sensibilities, then, the Blessing 2 sports the more appealing tuning between the IEMs. The Blessing 2 is a tad warmer and more forgiving; it seemingly works for the majority of the music I listen to. On the other hand, I find that my listening sessions with the Blessing 3 tend to be cut shorter despite its excellent technical performance.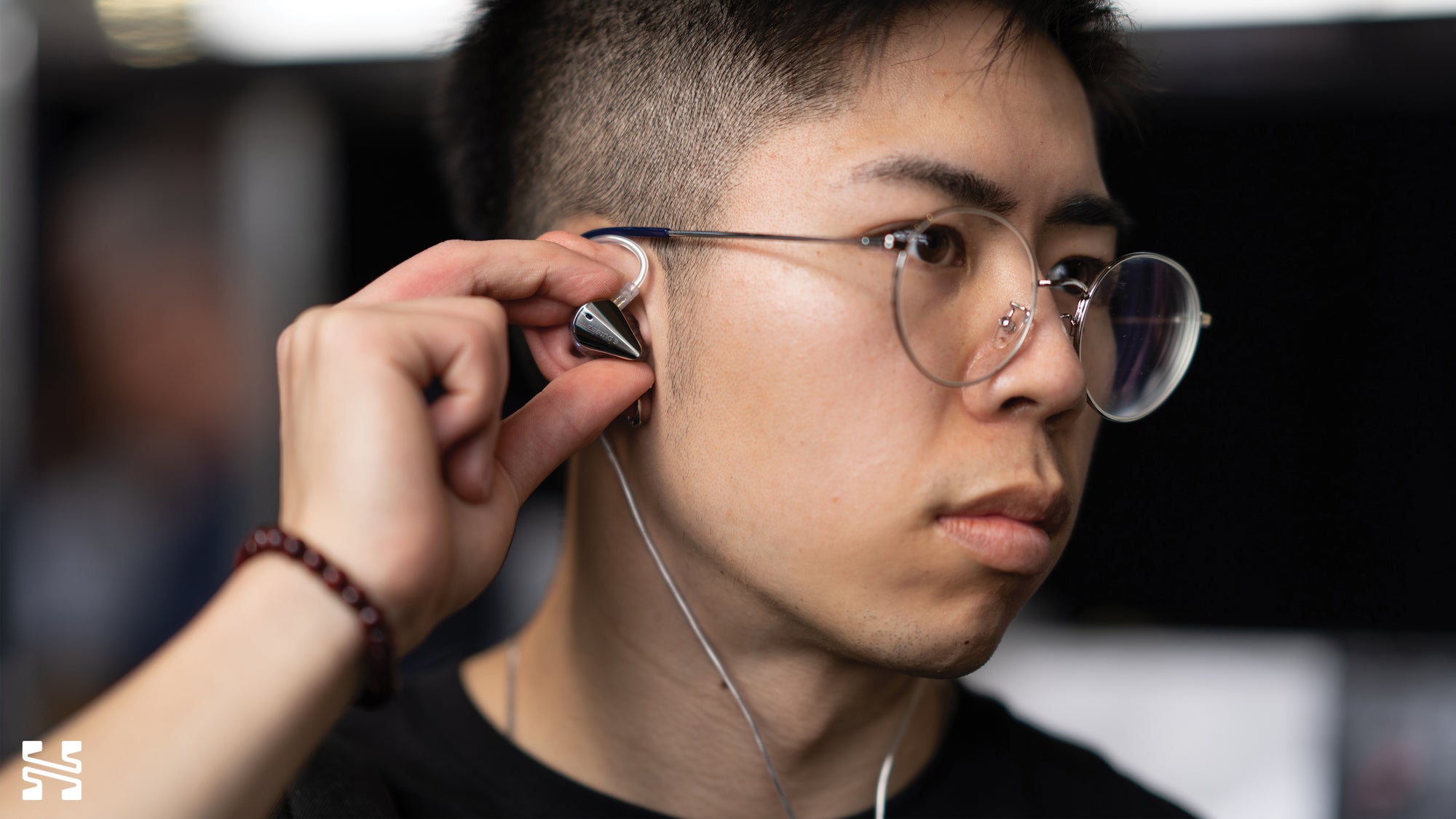 The Bottom Line
In general, I think the Blessing 3 is a case of two steps forward and one step back. It has close to class-leading technicalities for its price point while maintaining Moondrop's house sound. But enjoyers of the original Blessing 2 - and especially the Blessing 2: Dusk - will not necessarily find themselves enamored with the Blessing 3.
Speaking of the Blessing 2: Dusk, I think the most natural question on my mind is what comes next. As we saw with the original Blessing 2, the Blessing 2: Dusk was released shortly after in collaboration with the popular IEM reviewer, Crinacle. The Blessing 2 Dusk adjusted the tuning of the Blessing 2 to be much closer to my preferences (and seemingly a lot of other listeners judging from the number of reviews between the two versions). That in mind, I find myself curious to see if Moondrop will release an adjacent version for the Blessing 3 even if the current version is certainly a winner.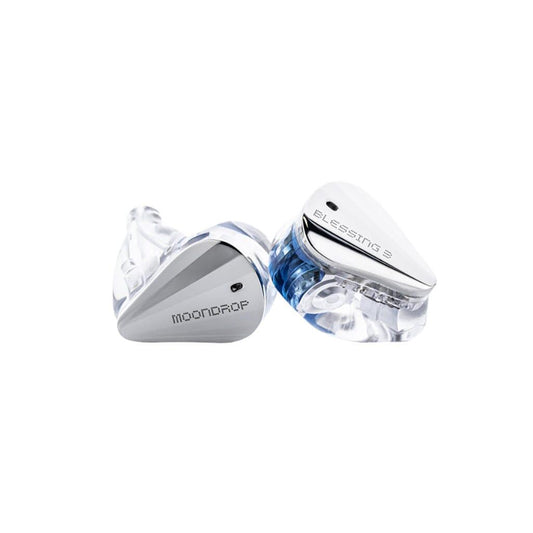 Sale price
$

319.99
Regular price
Unit price
per
In Stock