LETSHUOER EJ07M Review: The Underdog
Photography by Chitoh Yung (@chitohgraphy)
Introduction 
LETSHUOER is a brand that seems like they've been on a roll lately, mostly thanks to the strong performance of their S12 planar IEM. But long before the S12, there was the Shuoer EJ07, an expensive $860 tri-brid. While I never had the opportunity to hear the EJ07, it was most well-known for being something of an acquired taste. Or put more kindly, a cult favorite for listeners desiring a darker sound. That in mind, the release of its successor the EJ07M presented LETSHUOER with an opportunity to make some tuning adjustments and to refine their implementation of the infamous Sonion EST drivers. But the EJ07M's not a successor so much as it's technically the mass production version; ostensibly, that's more marketing-speak than anything to sate owners of the original EJ07. In tandem with a healthy price cut to $600, I'll be taking a look at whether the EJ07M has what it takes to be competitive.  
Unit provided for review courtesy of Joseph of LETSHUOER. As always, what follows are my honest thoughts and opinions to the best of my ability. 
https://letshuoer.net/product/iem/ej07m-best-in-ear-monitors-for-singers-drummers-studio/
Source & Drivability 
All critical listening was done off my iBasso DX300 and iPhone 13 Mini with lossless files. The stock cable and stock silicone tips were used. If you'd like to learn more about my listening methodology, test tracks, and general beliefs in audio, then I would encourage you to read this page. 
The Tangibles
The EJ07M arrives in handsome, elegant packaging; removing the outer sleeve and unfolding the package's top reveals the following accessories inside: 
Hockey puck style case
2-pin 0.78mm cable
3x pairs of foam ear tips s/m/l
6x pairs of silicone ear tips s/m/l
Cleaning tool
Booklet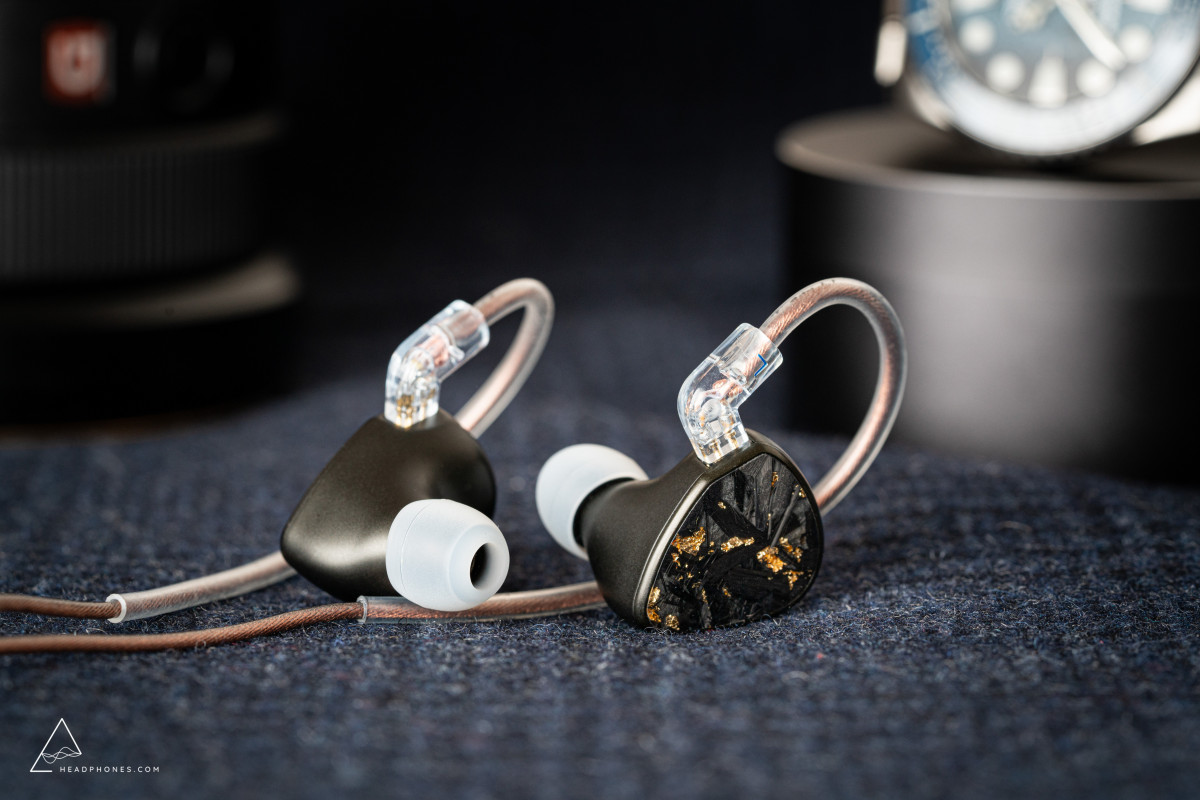 I really, really want to like the EJ07M's hockey-puck case. It's compact, feels high-quality, and it has a rubber-lining for both the inside and the bottom of the case. So back to that key word: want. Unfortunately, the threading on the case (at least on the one I received) is less than stellar; it frequently cross-threads and I basically have to search for the exact degree where the threads align. So close, yet so far. 
The black version of the EJ07M that I received has a carbon fiber aesthetic with gold flakes interspersed throughout. It's not quite Picasso-level art (here, I gibe at the EJ07M's product description), but it sure is handsome at least! Build quality is very good with a consistent finish across the shell of the IEM and a solid heft in the hand (I believe they're using stainless steel for the shells). In terms of fit and comfort, I do notice driver-flex when I initially insert the EJ07M into my ears. For those who might not know what this is, it's a harmless crinkling of the EJ07M's dynamic driver that occurs due to pressure level shifting from insertion in the ear. Outside of this, I had no comfort issues and was able to wear the IEMs for hours; of course, your mileage will vary given that fit is 100% subjective.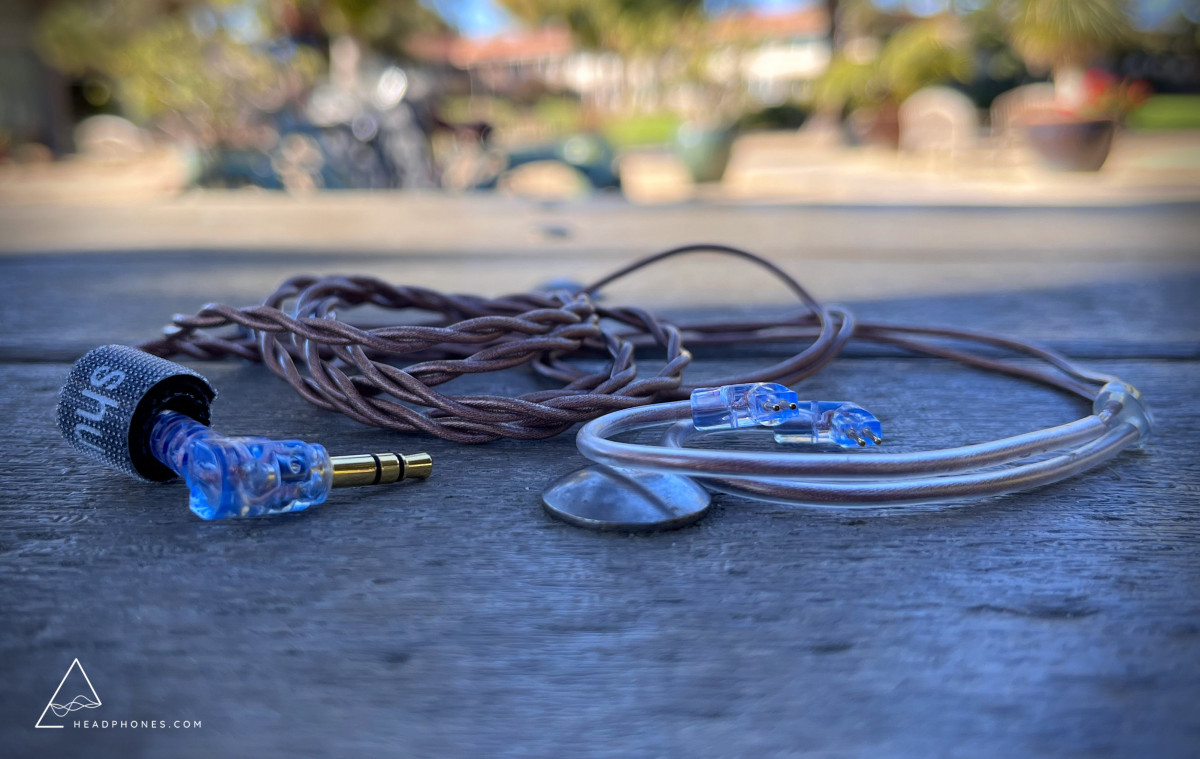 Sound Analysis 
The frequency response below was taken off an IEC-711 coupler. There is a resonance peak at 8kHz, so measurements after this point should not be considered entirely accurate. You can follow this link to compare the EJ07M to other IEMs that I have measured.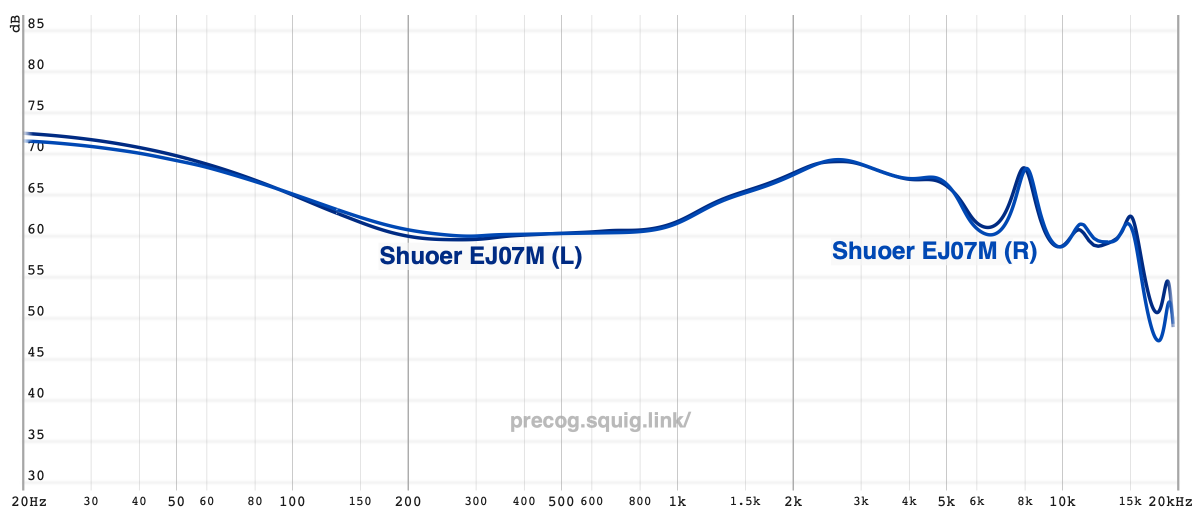 I've heard quite a few dynamic drivers in my short stint of this hobby, but few come close to matching the dynamic range of the EJ07M's. Bass on the EJ07M is incredibly bouncy and texture is present in spades; this is likely partially attributable to the sheer quantity of ~20Hz that the EJ07M sports. In fact, it's hard to believe that I actually thought the EJ07M's bass was lacking in some slam on first listen. Direct A/B with my benchmark the Moondrop Variations rectified this preliminary observation, and suffice it to say that the EJ07M has a nutty bass response - probably one of the best I've heard for $600. 
My thoughts on the EJ07M's midrange tonality could honestly mostly be a copy-and-paste of my reviews on the Moondrop B2 Dusk and ThieAudio Clairvoyance: slightly leaner in the lower-midrange to some listeners, upper-midrange oriented but sloping off of 3-5kHz gently. Needless to say that I like the EJ07M's midrange and it is very close to my perceived neutrality. Now, it's a minor thing that I don't talk about often, but I also have a soft spot for the EJ07M's Sonion midrange drivers; you can tell they're high quality. Note decay has a slightly elongated taper that is devoid of egregious grain (or what some might otherwise refer to as "BA timbre").  The texture of vocalists such as Punch on "Say Yes" and IU on "Blueming" come across really nicely on the EJ07M for my preferences; at the risk of getting too wishy-washy, the timbre of their voices feels almost sweet and peachy in tactility. 
Leaving aside the praise, the treble is where the EJ07M stumbles somewhat. It's not nearly as much a mess as some early EST implementations I've heard (and ostensibly, the original EJ07), but there are certainly some...oddities to the EJ07M's treble response that stand out to me on more extended listening. I'd say this is partly due to what sounds like recessions at around ~6kHz and a more subtle one in the mid-treble. It's still a mostly smooth presentation that shouldn't offend most listeners, but it's a little too tame for my liking. I also would not be surprised if the aforementioned recessions in frequency response are attributable to what some might describe as a slightly "wispy" characteristic to the EJ07M's treble attack. That said, I've often seen the EJ07M described as a darker listen which I would not agree with; it is sufficiently extended and sports solid presence in the 15kHz regions to my ears. 
Technical Performance
There's not much that needs to be said here; technicalities on the EJ07M are solid even if they're not best-in-class. Head-to-head with my $550 benchmark, the Moondrop Variations, the Variations has a slight edge in clarity, mostly pulling ahead in the imaging department where the EJ07M leans toward the more intimate side in terms of soundstage. This is somewhat to be expected, as the Variations sports a leaner frequency response and is essentially the most technical IEM I've heard for $550. 
That in mind, my main gripe with the EJ07M outside of its staging chops would probably lie in its coherency. I say this in the sense that it sounds like each frequency range is too distinct: the bass is highly dynamic and textured; the midrange falls slightly behind by these same metrics; the treble falls even further behind. To some degree, I'd say this perception of disjointedness can also be attributed to the EJ07M's distinct sub-bass shelf that cuts off at 200Hz and the recession at 6kHz in the lower-treble.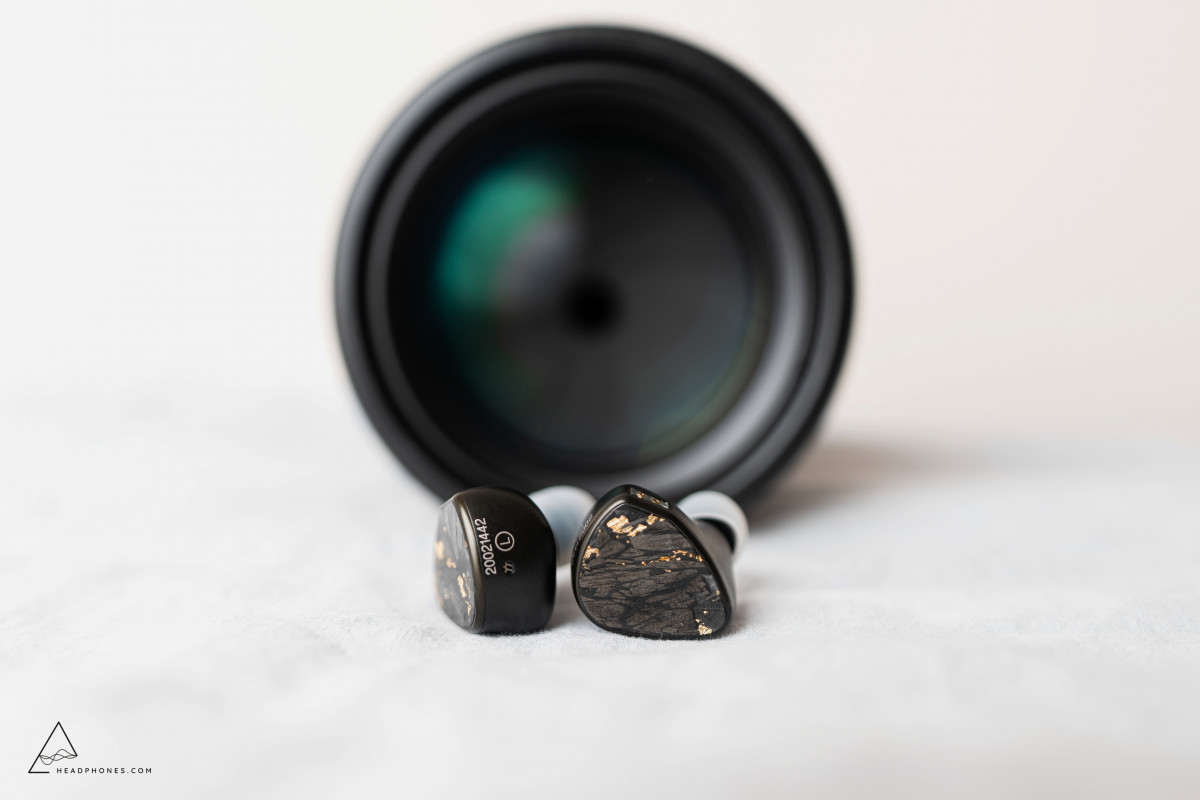 Assessment of Value 
There are a couple of IEMs that come to mind when we're talking about neutral with sub-bass boost tuning and ~$600 pricing. Namely, they are the SoftEars RSV and ThieAudio Clairvoyance: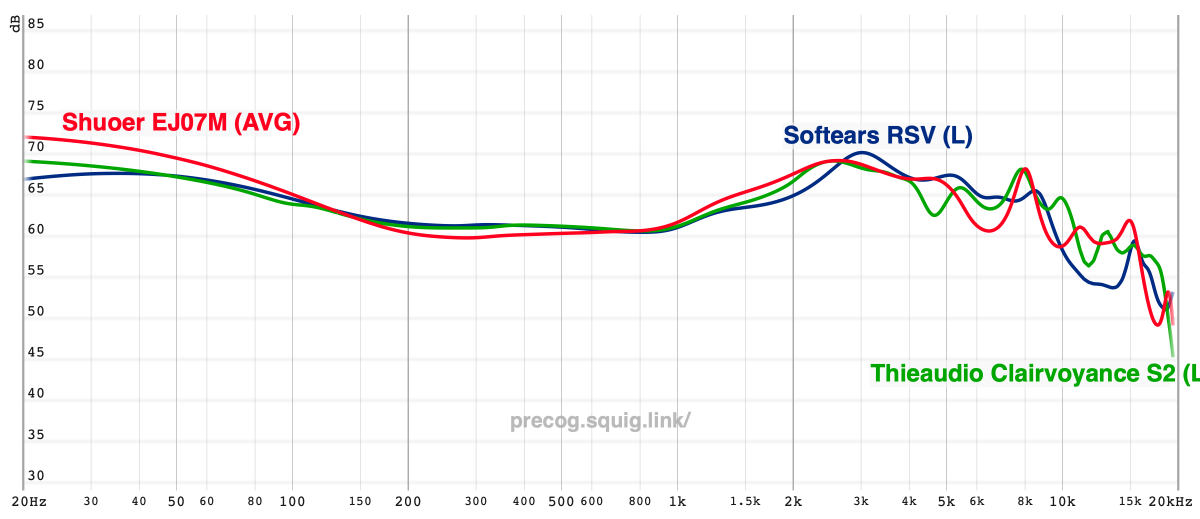 And here's where we get to why I'd deem the EJ07M to be something of an underdog. Both the RSV and Clairvoyance actually cost $100 more than the EJ07M and are established heavy-hitters of their price-range; yet, I actually find myself preferring the EJ07M. Both of these other IEMs are lacking dynamics in their own ways. The Clairvoyance sounds heavily dampened and the RSV's transients are generally too smooth for their own good in attack, equally lacking texture in decay. In essence, they fall prey to common intangible pitfalls in their pursuit of a "pleasantness above all else" sound. On the other hand, what the EJ07M lacks in tuning refinement against these IEMs, it makes up for in powerful bass dynamics and midrange texture. 
Of course, all this is not to suggest that the EJ07M is a best-in-class performer, as this comparison is within the context of the very specific type of sound that the EJ07M is shooting for. Regardless, it should reinforce that the EJ07M's a surprisingly competitive IEM even amongst the cutthroat $500-700 crowd. 
The Bottom Line
The EJ07M surprised me for the right reasons. It's not perfect, but I feel that it doesn't get enough credit as an option in its respective price range. It has a respectable marriage of solid tonality and technical performance, reinforcing - to me at least - that LETSHUOER is joining the small, but growing subset of manufacturers listening to what their customers want. In fact, at the time of this writing, the EJ07M is soon to be joined by the EJ07M Lava, a version of the EJ07M adapted to audio reviewer HBB's (Hawaii Bad Boy) preferred tuning. Time will tell how that version of the IEM performs, but it's an exciting time to be in the hobby.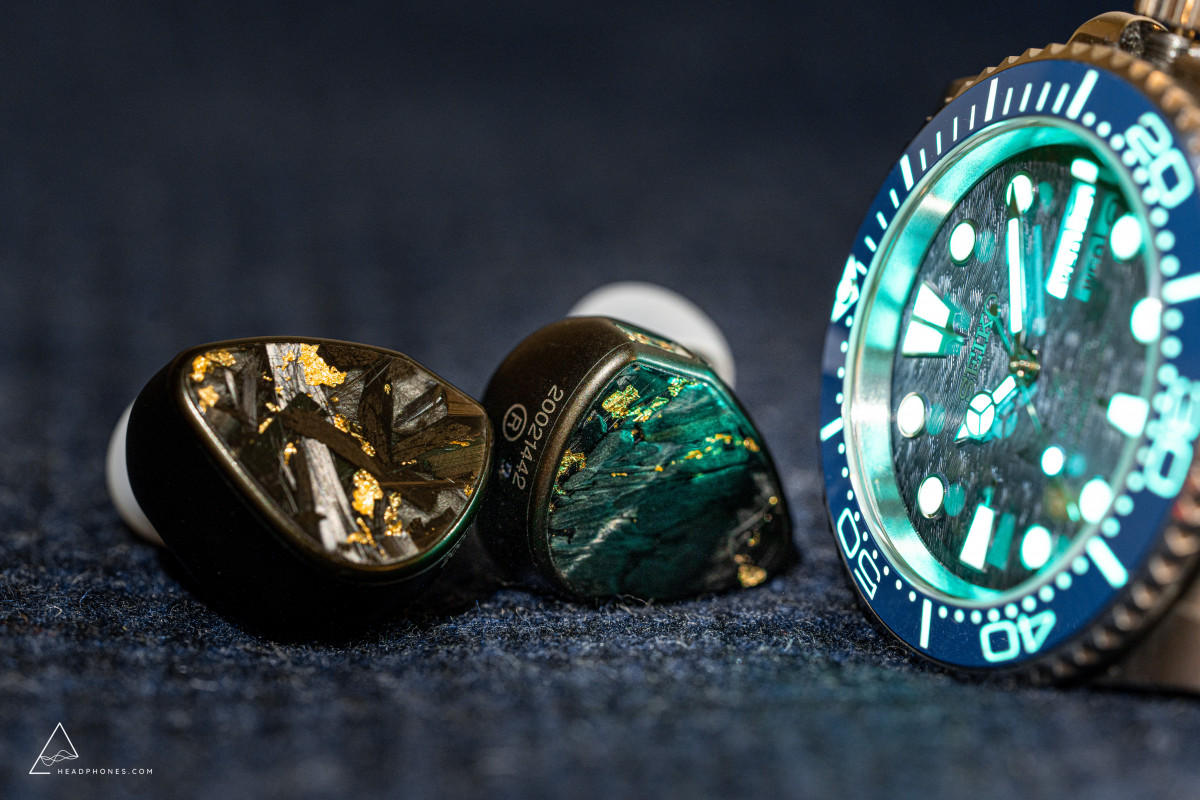 ---
Discuss the LETSHUOER EJ07M on the HEADPHONE Community Forum Here.
---