iBasso DX320 Review: Is this the upgrade we wanted?
iBasso DX320 Review
Introduction
iBasso's DX300 is likely one of the company's most successful DAPs; in fact, I own one myself and I've found it to be an excellent option for my use cases at a reviewer. I've often used it at shows and, at these same shows, I've observed that the DX300 is usually more or less the default option on the show floor. However, due to a number of supply chain shortages (which actually resulted in a MKII substitute of the original DX300's module being released), iBasso has discontinued the DX300 and replaced it with the DX320. The DX320 shares a lot of similarities to its predecessor, but it comes with one big caveat: a $400 price jump to $1600. Does the DX320 have what it takes to justify this generous price increase? I take a closer look in this review. 
This unit was kindly loaned for review by Headphones.com and it will be returned at the end of the review period. As always, what follows are my honest thoughts and opinions to the best of my ability. 
iBasso DX320 – Product Summary
Reasons to buy
better screen than DX300
Natural and Musical Presentation
2.5/3.5/4.4mm jack support
Reasons not to buy
substantially more expensive than the DX300
bulky design and software still has bugs
Soundstage is not as good as on the DX300
In-the-Box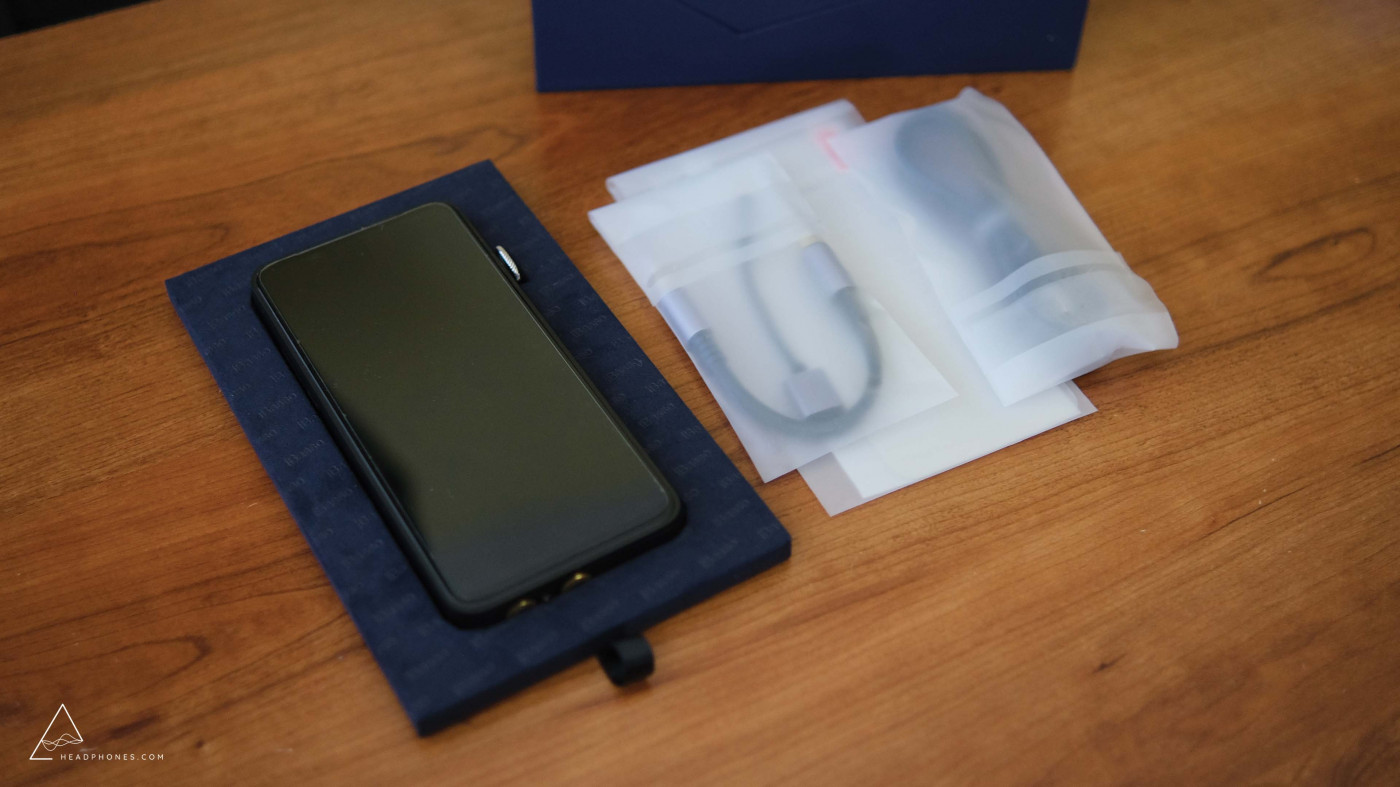 The DX320 arrives in a hard-cardboard box. There is a silver sleeve to the left that slides off; on the sleeve, you will find the model specifications and other related information. Lifting the lid of the box, you're presented by the DX320 nestled in foam. Underneath, the following accessories are included:
2.5mm burn-in cable
Coaxial cable
Dark Green Leather case
Screen protectors (film + tempered glass)
USB-A to USB-C charging cable 
Yeaaah, I spent a minute or two trying to figure out what the burn-in cable was for. And then it hit me. Certainly a nice touch if you're into that, though. I was also satisfied with the quality of most of the accessories, but the leather case could still use some work in the sense that it obfuscates the DX320's LED strip at the top if you don't have a perfect fit. My other issues with the original DX300's leather case - such as the accidental button actuation and the volume knob rubbing against the case - have been rectified. Still, I think I'd push for purchasing a TPU case which is what I use on my DX300. 
Hardware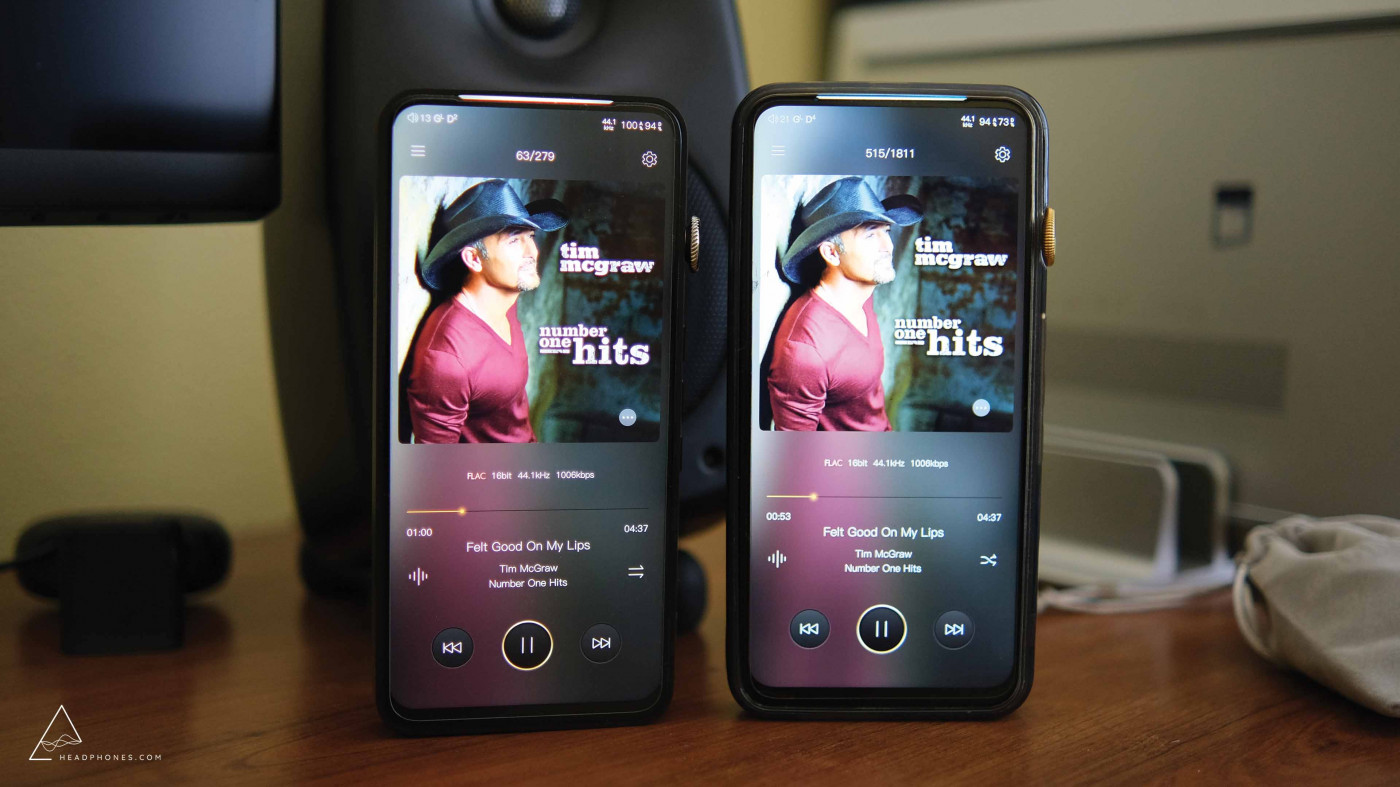 DX320 on the left versus DX300 on the right.  
The DX320 is a beefy DAP, clocking in at 162mm x 77mm x 17mm and 300 grams. For reference, that's my iPhone X stacked twice over and with a larger screen to boot! Luckily, there's some added benefits, namely the screen. The screen to body ratio on the DX300 bests even a lot of smartphones I've seen. Just think about it: All of your album artwork in juicy, high-definition and an easy-on-the-eyes display that, unlike most other DAPs, doesn't make it feel like you're wearing gloves while navigating. I can certainly get on board with that, and the DX320's screen colors are noticeably more vivid than the DX300's which actually look washed-out by comparison. At the top of the screen, you also have a cool LED strip that shows when music is playing and when the DAP is charging.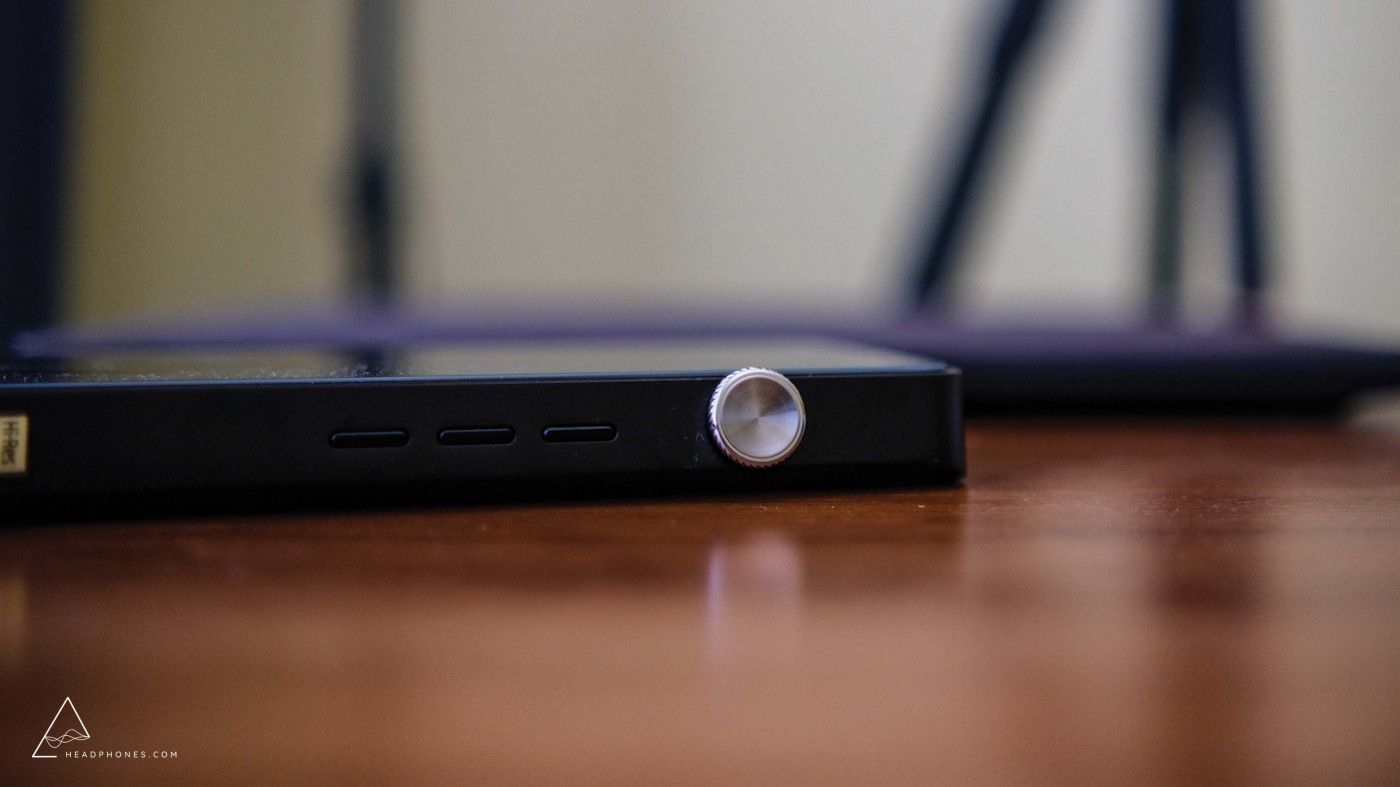 Other hardware features include, on the right side of the DAP, a silver, metal volume knob (which also controls on/off) and three thin, rectangular buttons for pause/play and moving the track forward/backward. The knob is of high quality with zero play; there are slight ridges for catching your finger and it presents a pleasant tactile feedback. To the left, you have a single slot for a Micro-SD card. At the top, you have a USB-C charging port and Coaxial 3.5mm input. At bottom, there are ports for 2.5mm, 3.5mm, and 4.4mm, so you're covered in all the most common terminations. Finally, the build quality of the DX320 itself is, of course, excellent and inspires a sense of confidence in-hand.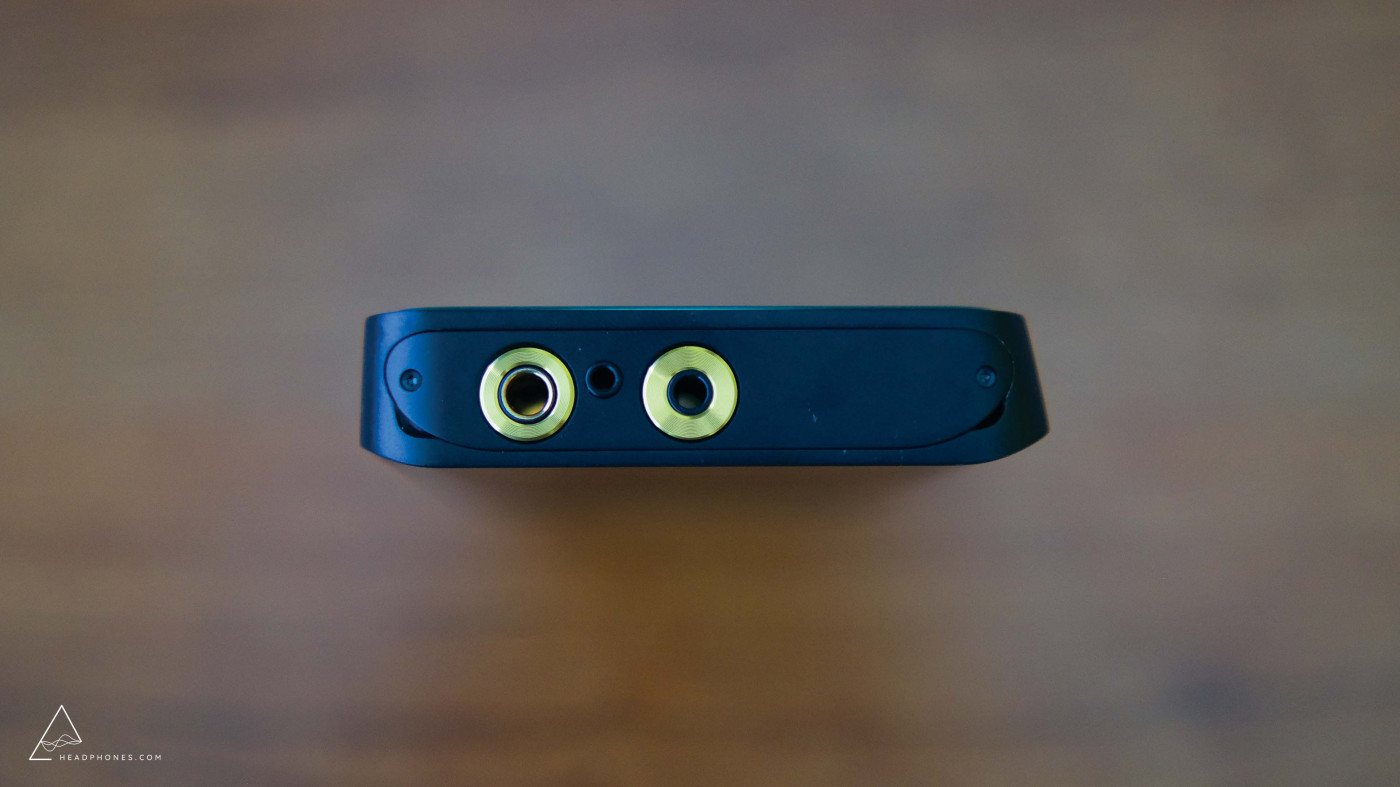 Under the hood, the DX320 sports an 8-core, Qualcomm Snapdragon 660 chip and 6GB of RAM. While this is a middling chip by smartphone standards, it's still pretty solid for a DAP. If you're not familiar with DAPs, most manufacturers try to get away with using the cheapest chips possible because DAPs are niche products. This often results in sluggish performance and a harrowing end user-experience. To illustrate what we're working with, I used to have to manually close my recently used apps just to clear up memory on my DX160! But the DX320 is fairly snappy. I could rarely detect lag, and the DAP was able to handle the various applications (Discord, YouTube, Google Docs, etc.) I downloaded with ease. It's the little things like this that go a long way in my book when it comes to DAPs. It is, however, disappointing to see that this is the exact same chip that was used in the DX300.  
Finally, the DX320 has two batteries. There is a 4000mAh battery for digital tasks, and a 2000mAh battery for analog tasks. In layman's terms (which is basically the extent of which I'm capable of understanding it), the idea here is that separate batteries eliminates unwanted distortion that may occur with a single battery, particularly under heavy load. Whether this has tangible benefits in practice, well, I couldn't really tell you! I also don't find this battery configuration to be very practical from my experience with the DX300. It's quite annoying that the batteries can be quite out of sync (the digital one tends to run out a lot quicker) and, if that one dies, it doesn't matter if the other one still has juice.  
Software
Now, the DX320 technically has two operating systems, the second one being Mango OS which is a stripped down version intended for audio only. It's not very useful if you ask me, and it actually runs noticeably slower than Android OS! I can only imagine that it's not been optimized very well. Thankfully, I'm mostly content with iBasso's stock Mango app on Android. It has all the basic stuff you might want like:
Shuffle/Loop/Order settings
Playlists
Low/Medium/High gain
Gapless Playback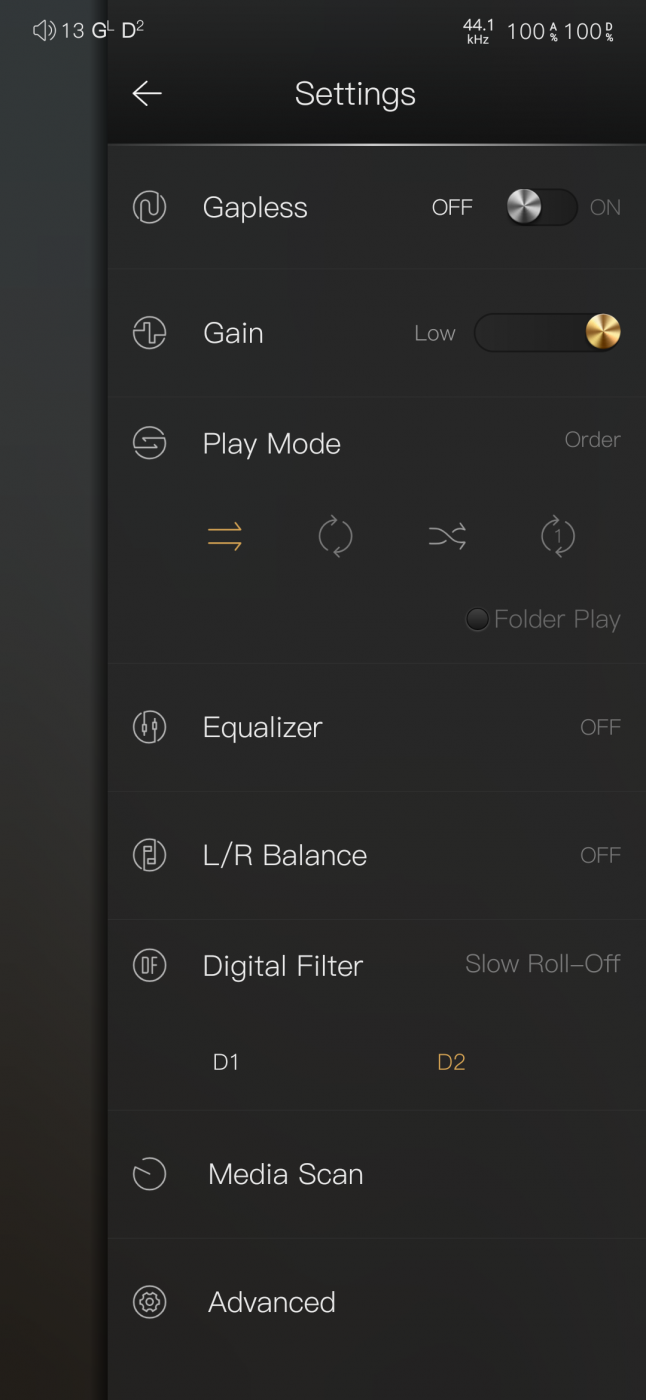 In the advanced settings, you'll find access to a sleep timer (which unfortunately only fully shuts down the player), an option to turn off the LED indicator strip, and USB/Bluetooth DAC modes. The app quickly scans the internal SD card (you get 128GB stock, not too shabby) and the external SD card if you have one. Perhaps the biggest selling point of Mango, though, is the inclusion of a Parametric EQ with six settings and six bands. You also have a graphic equalizer with ten preset bands if that's more your speed. I'll talk more about the various digital filters and their effects in my sound analysis.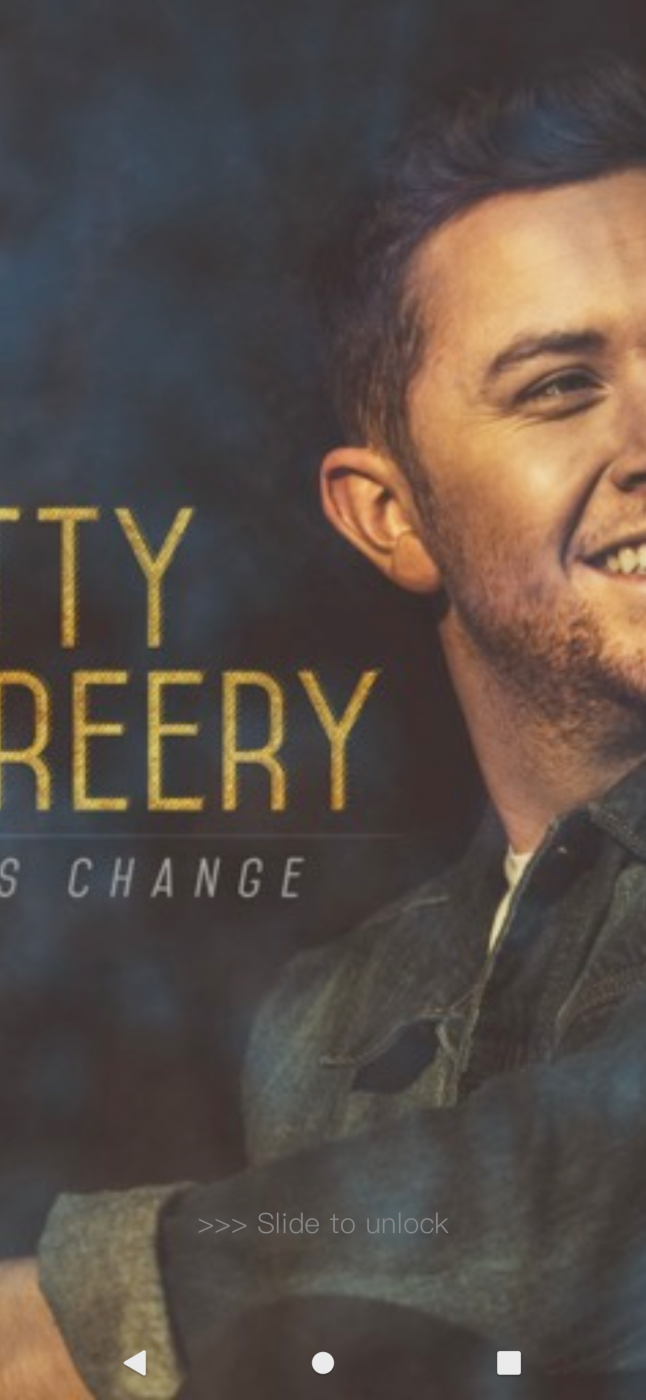 The new way the DX320 presents the lockscreen art of the track that's currently playing. 
There are definitely still some small bugs in the system. Honestly, it's pretty disappointing that the same turn-off bug still has not been fixed after over a year of it plaguing my DX300. Basically, if your finger touches the screen as you turn the device off, the DX320 will turn back on like nothing happened.  I really hope iBasso decides to address this issue in a future update...but I had the same wish a year ago. The DX300 also re-samples in Power Amp (my preferred music app on Android) and somehow sounds different (worse) than the stock Mango app, despite both technically being lossless. I didn't confirm whether this issue was still the case on the DX320. Something that has changed, that I dislike, is the album artwork shown on the lock screen when you're playing a song. It's very zoomed-in on the DX320, and it appears that it simply pops up a new window instead of being integrated at turn-on like on the DX300.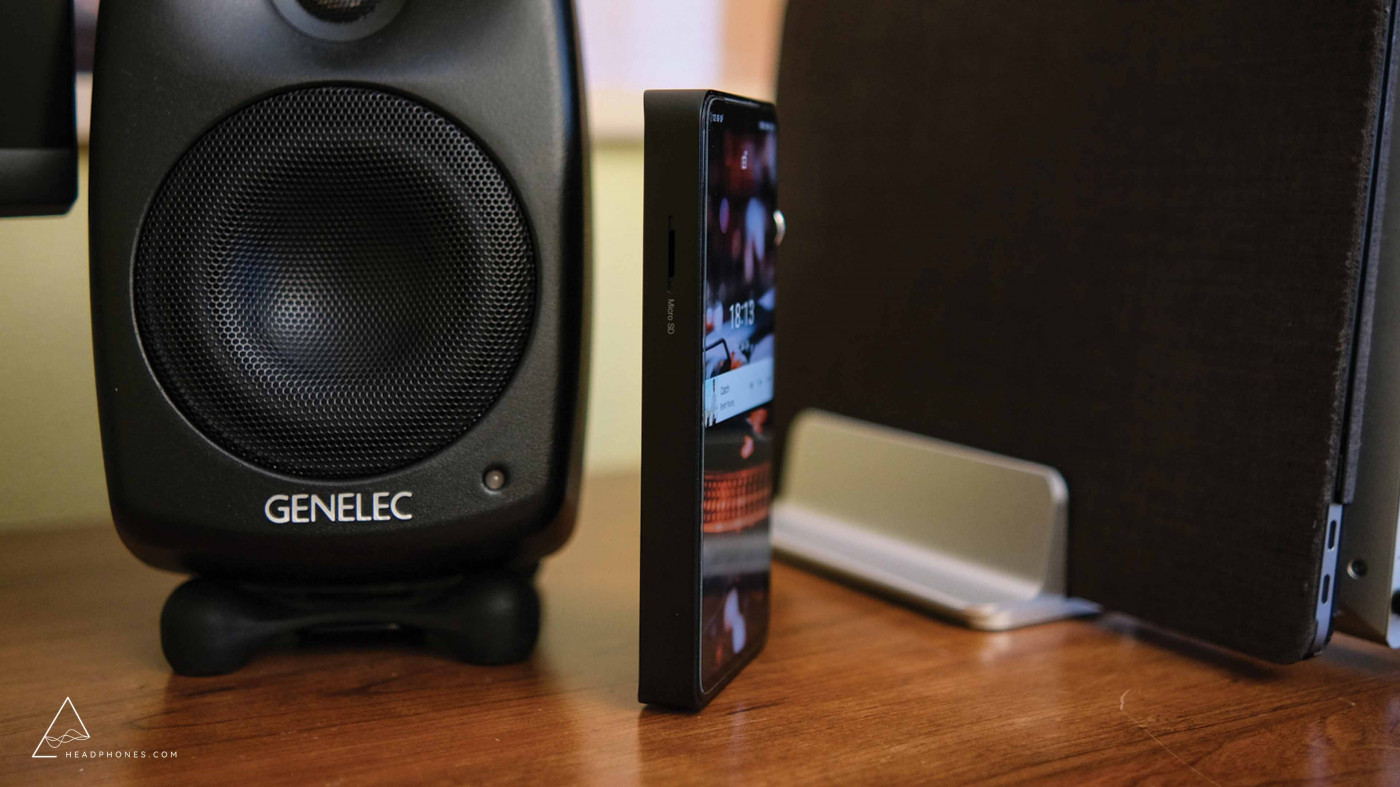 I prefer to just leave off the lockscreen art feature with the DX320. 
Love our in-depth reviews?
We test and review hundreds of headphones every year. Sign up to get the latest news, reviews, guides, and more in your inbox. Join the 60,000+ like-minded audio lovers who love our newsletter!
Sound Analysis
As a disclaimer, the differences that I generally hear between sources are not major, although I would definitely attest to differences existing. I still don't think it hurts to be a skeptic when it comes to differences between sources, and if you're someone who doesn't hear differences altogether, there's nothing wrong with that. Listening was done with a variety of sources including my 64 Audio U12t, Symphonium Audio Helios, and Moondrop Blessing 2. Burn-in is not a consideration in my assessment, and your mileage might vary per usual. 
I think it first helps to lend context by describing how I hear the DX300. To me, the DX300 has a neutral-bright signature. Its bass is quite tight, its midrange is somewhat leaner but with slightly brushed attack transients, and it has a somewhat exaggerated quality to the 15kHz+ frequencies. Transients are likewise leaner in the treble and this, in turn, aids the DX300's sense of layering which is its main selling point. It has a wide, open presentation and a decent sense of other intangible qualities like slam and dynamics. 
By comparison, if you are looking for terrific layering chops and a sense of space between individual instruments, that is not the DX320. It is more narrow for its staging to my ears. This difference, as I alluded to above, is mostly a product of their respective treble responses. The DX320 is more downwards-sloping and lower-treble oriented which is a boon to listeners indexing for a more musical, natural sound (as noted above, the DX300 can come off as somewhat unnaturally thin in the air frequencies). Texturing is also slightly better on the DX320: there's more trailing edge to the way notes fade, and it sounds like notes are thicker in terms of the density and the weight behind them. Perhaps as a consequence of less emphasis on the air frequencies, the bass and midrange of the DX320 sound more present, more forward. Aside from the limitations on staging, the DX320 has superior timbre and dynamics. Overall, I would say that the DX320 has a more conventionally "musical" presentation whereas the DX300 was more "analytical" leaning (while still meshing some desirable colorations).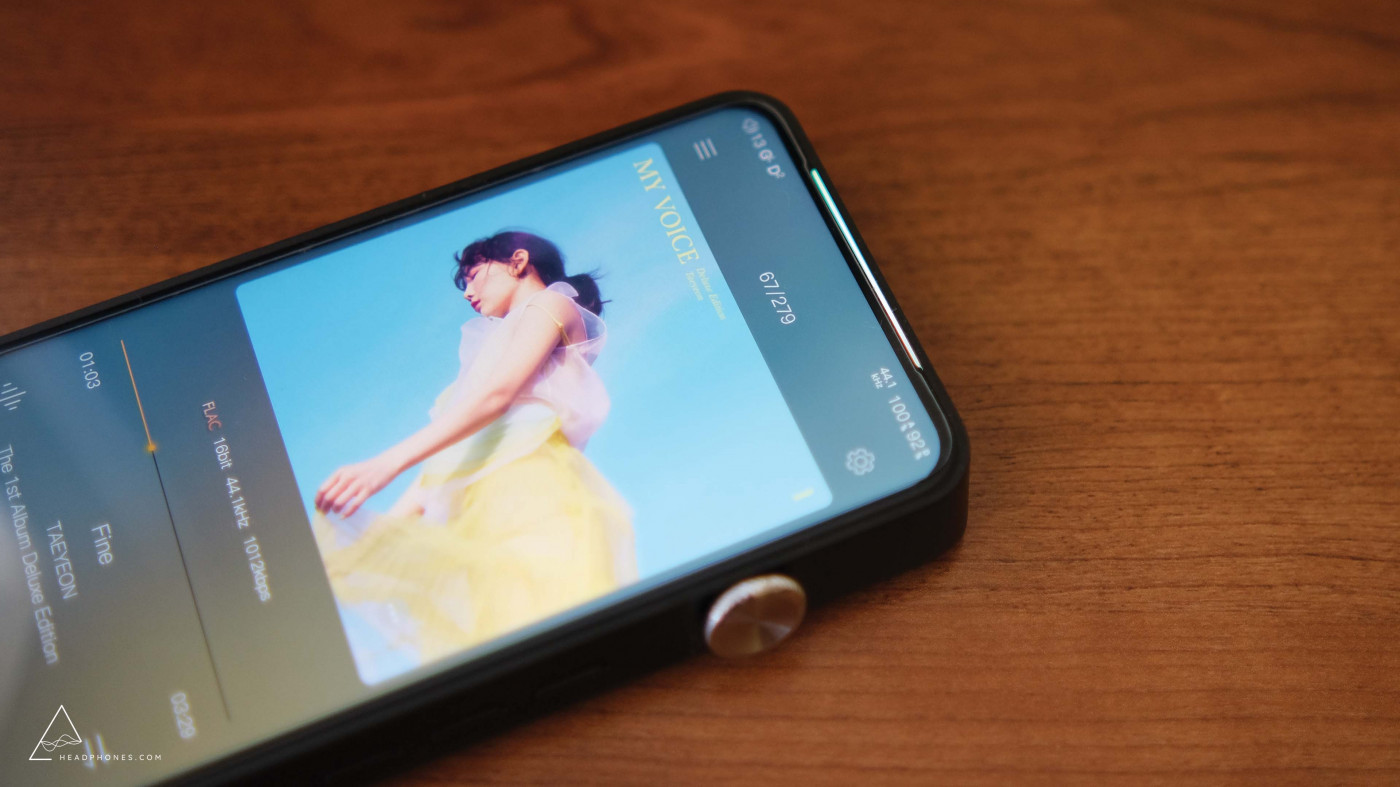 For adjustments, the DX320 has two filters (D1-D2) that you can play with as opposed to the five that the DX300 had. To my ears, they make very small differences, but if I had to describe them, D1 (Sharp Roll-off) sounds slightly more recessed and with crisper transients. My preference, D2 (Slow Roll-off), sounds more natural, full, and has the texture to decay that I've described above. Honestly, I doubt I could pass a blind test between the filters, so I wouldn't worry too much about them.   
I'm sure some will also wonder whether using the 3.5mm port versus the 2.5/4.4mm balanced ports makes a difference. I will say I prefer the balanced ports; however, whether they actually sound better is a different story. The balanced ports provide more juice than the 3.5mm port which makes volume matching difficult and, as we all know, music just sounds better when it's played louder. It's the same story with Mango OS. I wouldn't feel comfortable saying it sounds different (much less better) and frankly, the access to other features with stock Android seals the deal for me. Hey, just keeping it real.   
For other power considerations, I was able to use the DX300 to drive a headphone like my HD6XX (the only headphone in my collection) without a problem. In fact, even ~40 volume on the low gain was adequate volume for my listening with this headphone. So I don't think you'll have trouble driving most headphones unless you've got something that requires a ton of juice. Driving any IEMs I had on-hand was a non-issue of course.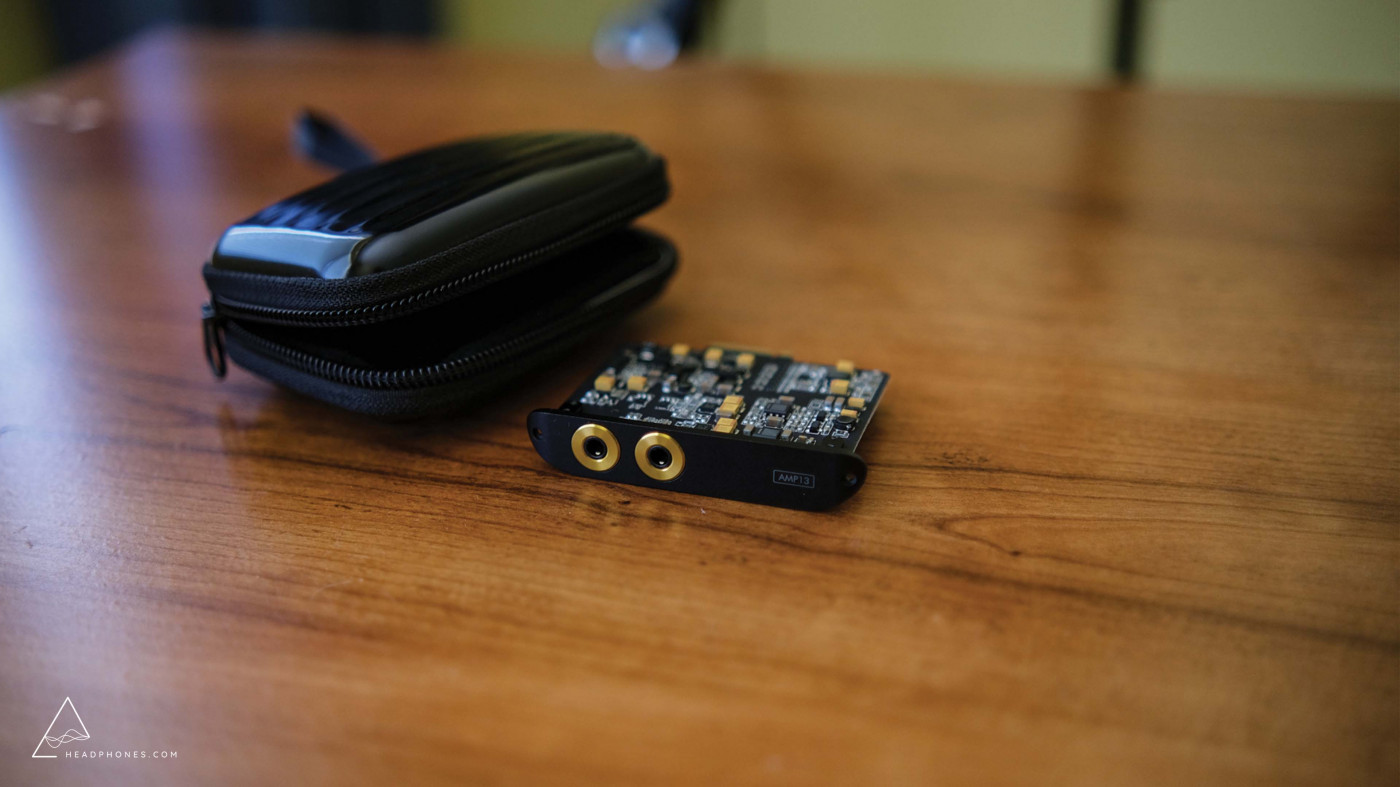 No words being minced, I found this module to be a regression from the standard module. Aside from it being incredibly sensitive and introducing an annoying background ringing with even slight movement of the DAP (similar to the Cayin N3Pro which also uses a tube), the sound of the Amp 13 is somewhat mediocre for a $270 swap. After giving it some time to warm up, I found it to more or less sound "washed out" compared to the stock module. By this, I mean that transients seemed more blurred and lacking the tasteful texturing the stock module had from memory. There was a similar level of bass emphasis; however, the Amp 13's slam characteristics seemed more dampened. Ignoring the sound entirely, this module a no-go for me just on the basis of its awful ringing. And yes, this was all using the DX320's latest firmware, as I know there were even more issues with this module on the previous firmware. 
The Bottom Line
Is the DX320 worth it? Well, whereas I felt that the original DX300 was a great option for those willing to put up with the bulk, I'm more unsure about the DX320 following the substantial price increase. The features haven't improved commensurably, and it's still plagued by most of the same bugs and nitpicks that I had with its predecessor. If you have the luxury, I'd wait a while for used models to crop up on the secondary market. DAPs tend not to hold their value very well as manufacturers sabotage resale value by constantly releasing new "upgrades" (as, incidentally, is the case with the DX300 vs. DX320). But, given that the DX300 already punched above its price in some regards, I suppose that the DX320 could still be considered a decent option in the ~$1500 space. 
- PrecogVision