Campfire Holocene and Mammoth Review - Chronological Clash
Introduction
Hot off the heels of their Honeydew and Satsuma budget IEMs, Campfire Audio has released yet another duo of IEMs, this time firmly targeting the mid-fi price sphere. The Holocene is a 3BA configuration that will set you back $650, and the Mammoth is a 1DD/2BA configuration priced at $550. Per Campfire Audio, the IEMs are a dichotomy of chronology; the Mammoth a throwback to a more, raw primitive time, and the Holocene an expression of man's prolific expansion that began the rise to the modern world. But speaking of the modern world, it's no secret that this segment of the IEM market has quickly become the battleground of choice for many Chi-Fi brands. That in mind, the question that's no doubt on readers' minds is which of the Mammoth and Holocene's respective tuning philosophies prevails in this cutthroat era. Read on to find out. 
Source & Drivability 
All critical listening was done off of an iBasso DX300 and iPhone X with lossless files and the stock accessories. The Holocene and Mammoth are easy to drive IEMs, and you should have no trouble driving them off of any portable sources. 
Holocene:
5Hz–20 kHz Frequency Response
94 dB SPL @ 1kHz: 6.99 mVrms
5.4 Ohms @ 1kHz Impedance
Mammoth:
5Hz–20 kHz Frequency Response
94 dB SPL @ 1kHz: 18.16 mVrms
8.1 Ohms @ 1kHz Impedance
The Tangibles
The Holocene and Mammoth follow the classy, candy-box trend of packaging that's characterized all of their IEMs I've reviewed in the past year. Inside, you'll find a number of accessories: 
Final Audio tips (xs/s/m/l/xl), Campfire Audio Marshmallow tips (s/m/l), standard silicon tips (s/m/l)
Campfire Audio Smoky Glow Litz Cable – Silver Plated Copper Conductors with Berylium Copper MMCX and 3.5mm Stereo Plug Featuring Glow-in-the-Dark overmolds
Campfire Audio 'Epoch' or 'All Seeing Eye'  SEAQUAL® YARN Earphone Case. Made in Portugal
Campfire Audio pin and cleaning tool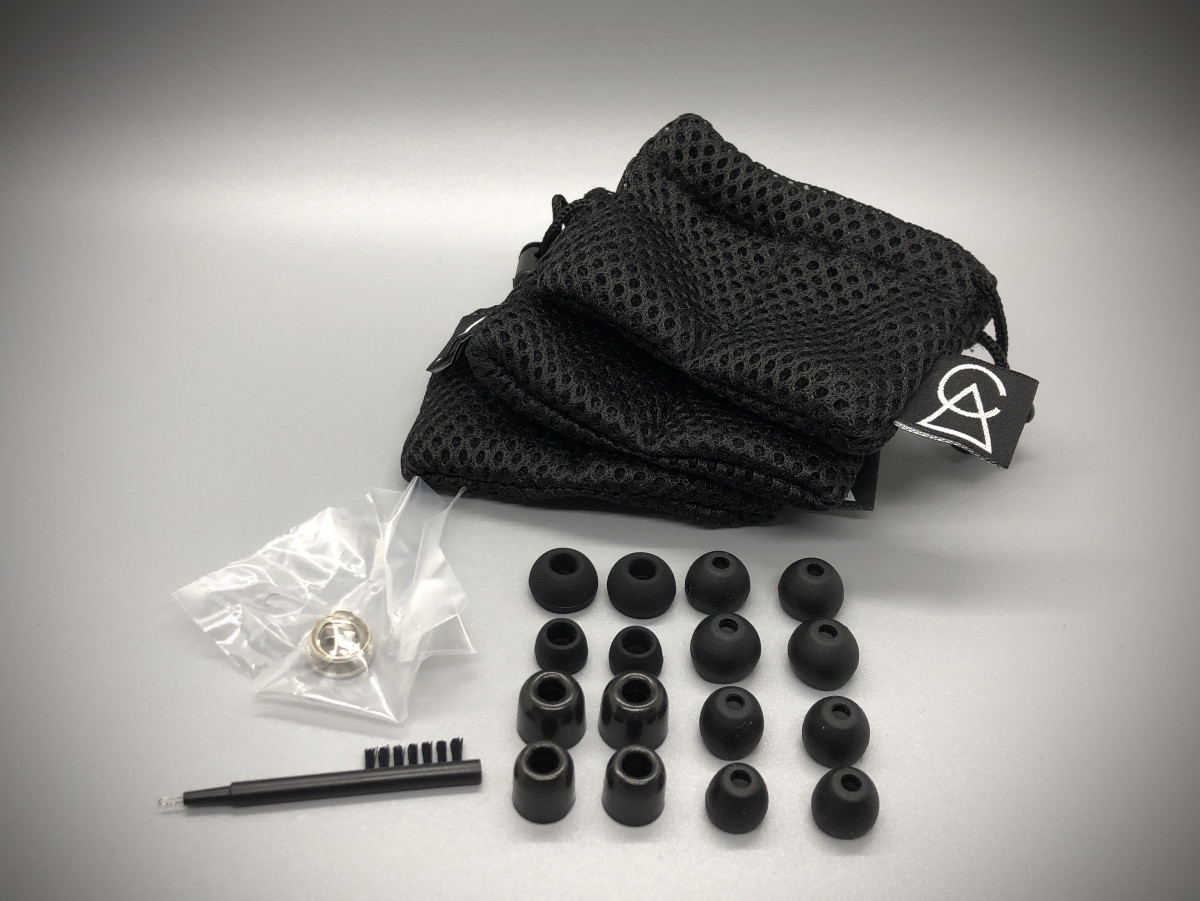 Both the Holocene and Mammoth sport the industrial, chiseled design that characterizes many of their predecessors like the Andromeda, Ara, and Polaris IEMs. It's certainly a robust design that inspires a sense of confidence with its torx screws, black PVD coated stainless steel grills, and rugged aluminum shell. Just be aware that, like most of the Campfire IEMs, the fancy paint job will probably wear given time - make sure you use the included mesh baggies if you'd like to avoid that! I had no issues when it came to comfort; however, your mileage might vary and all that. 
New for 2021, these are also the first Campfire Audio IEMs to sport glow-in-the-dark elements. I have to admit that when I first saw this, the first word that came to mind was "gimmicky". But the more I played around with the IEMs, the more I started coming around. I do a lot of my listening in bed before I go to sleep. The glow indicators are very useful in this instance if I take one of the IEMs out briefly and need to locate them after. But as for the new cases, I can't really say the same; they're definitely somewhat "out there". I do wish more attention to detail was paid to the zippers in particular. Coating them in glow epoxy was a poor idea, as the zippers scrape against where they've been locked in, thus leading to the glow epoxy chipping off. Thumbs up to Campfire Audio for being environmentally conscious with the use of recycled material, though.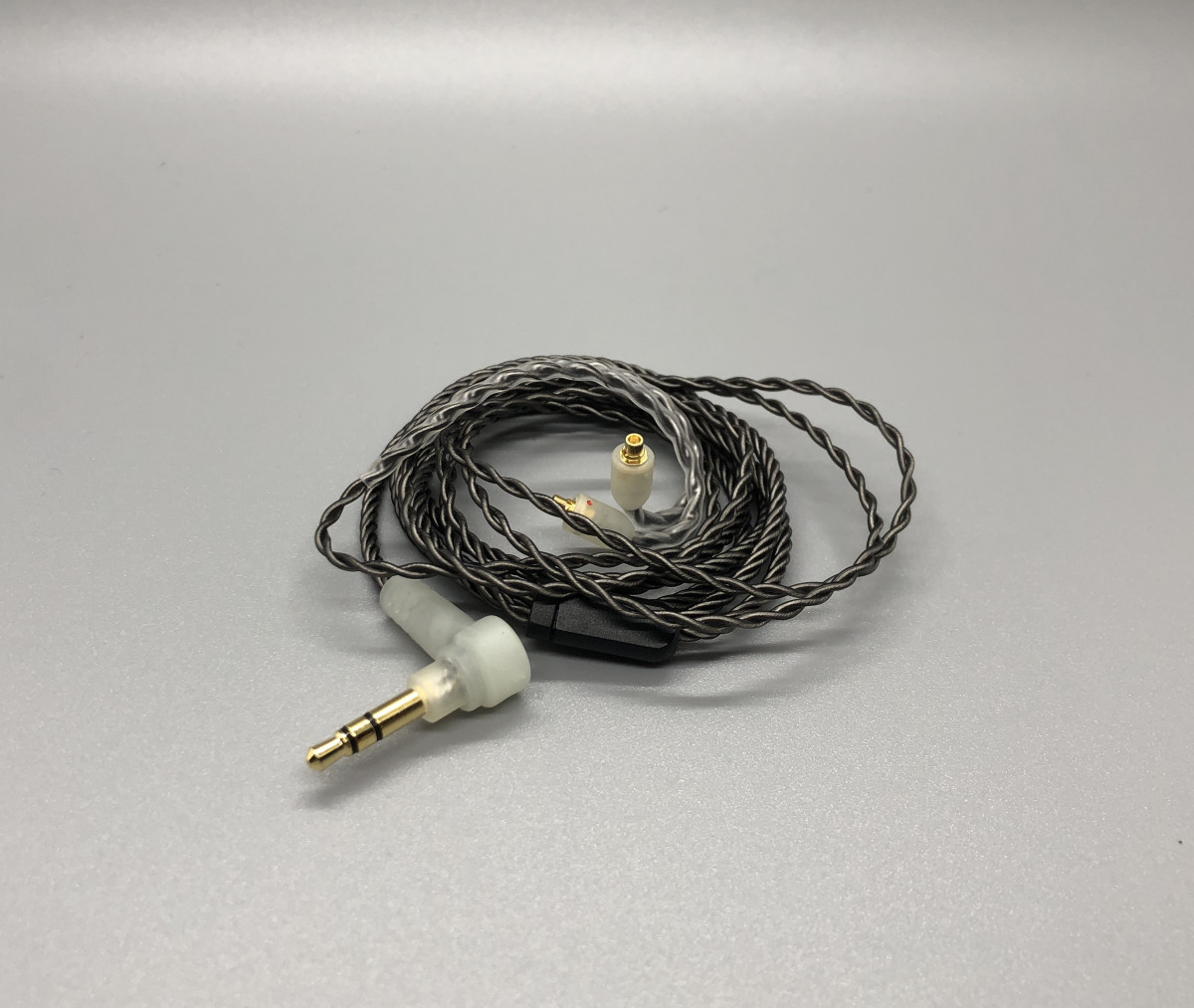 Sound Analysis
The measurements shown below were taken off of an IEC-711 coupler. There is a resonance peak at 8kHz and, as such, measurements after this point should not be considered entirely accurate.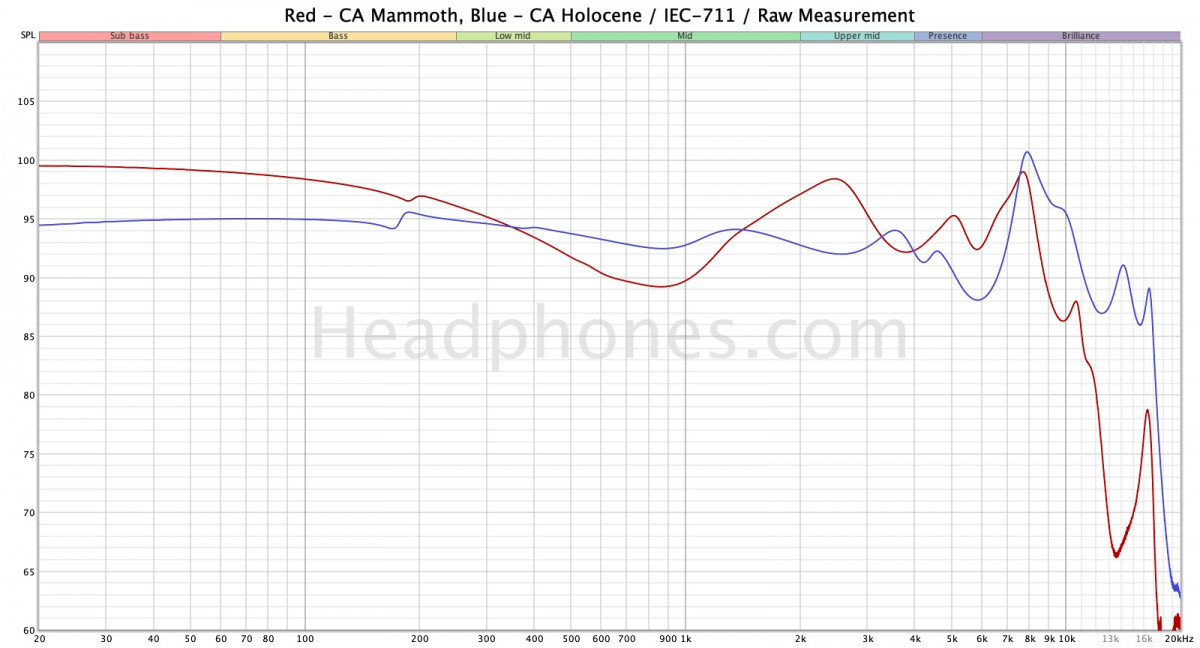 Mammoth:
As usual, I think it makes sense to break down my sound analysis of the Mammoth and Holocene into separate sections, as they are wholly different beasts. And speaking of beasts, let's start with the Mammoth. Here, you have a sound that clearly falls within Campfire Audio's notorious "let's just jam as much bass as possible into this IEM and hope for the best" tuning philosophy. Those who enjoyed releases such as the Dorado 2020, Vega 2020, and Honeydew will likely find common ground with the Mammoth. That's certainly fair.
But for someone like myself who was more critical of those releases, it stands that the Mammoth does not rectify any of my concerns either: the excessive bloat, the blatant transient smearing, and the lack of bass texture. The bass texture on the Mammoth isn't as bad as, say, the original Campfire Audio Solaris, but it's really pushing it. For an IEM named the Mammoth, you'd think this IEM would have much more slam too. And not that things can get much worse, but arguably the weakest point of the Mammoth would be the lack of treble extension. It completely rolls off after 10kHz, even quicker than any of the aforementioned IEMs which I already found quite dark. Points for being fatigue-free, I guess?
I want to reiterate that listeners who enjoyed the previous releases I've outlined will likely be predisposed to enjoy the Mammoth too. But of course, you're reading this review for my opinion, and the Mammoth doesn't get my stamp of approval by a long shot.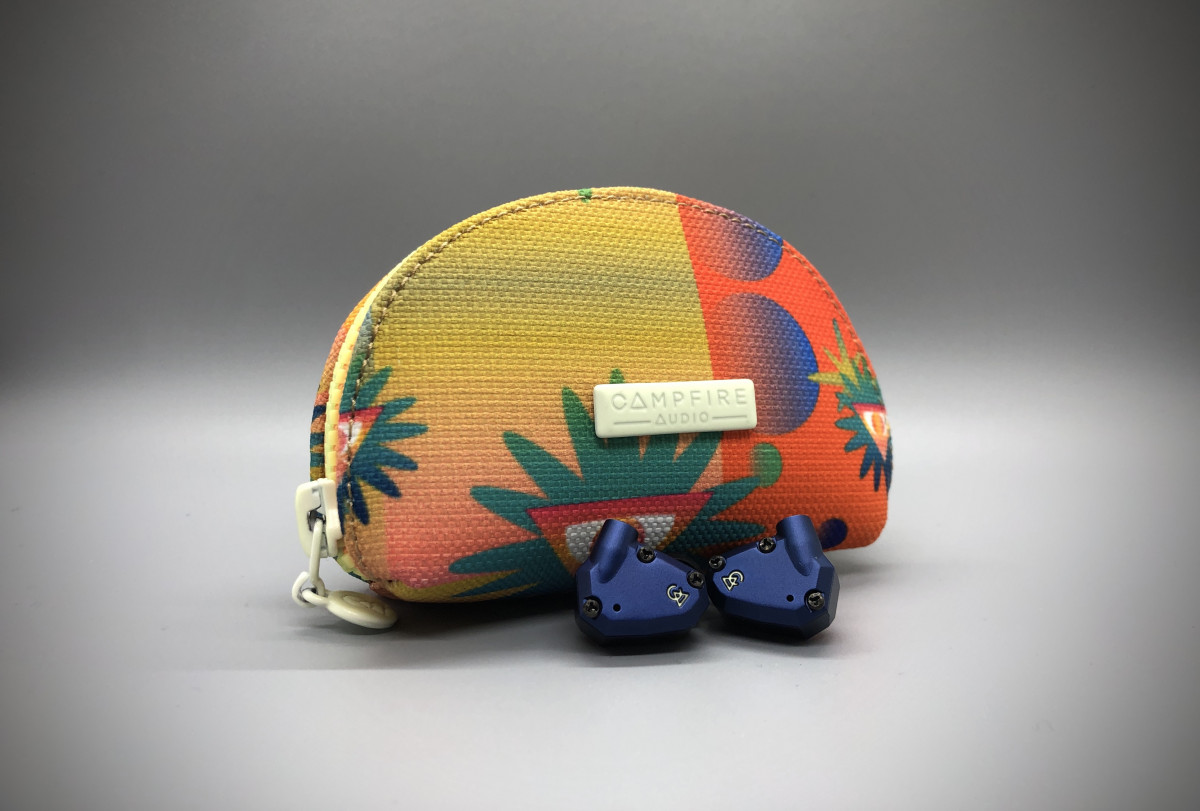 Holocene:
Now, the Holocene is at least interesting. I may not always agree with the tuning direction that Campfire Audio takes, but I can respect artistic vision when I hear it. The Holocene is clearly inspired by the legendary Andromeda to some degree, and one might think of it as a slightly more subdued version of the Andromeda 2019. I don't want to get too critical of the Holocene as it's priced considerably lower than the Andromeda 2019 (or the Andromeda 2020), but my biggest gripe with the Holocene's tuning would no doubt be the midrange. It sounds very recessed, even more so than the Andromeda 2019 from memory, due to a lack of pinna compensation. Aside from this, the treble response is characteristic Campfire Audio: sparkly, and while not integrated as well with the rest of the sound signature as some of Campfire Audio's other notable IEMs, still within acceptable parameters. It's a much needed breath of fresh air from the Mammoth and, indeed, the Holocene has pretty excellent treble extension too.
Technicalities on the Holocene are actually genuinely impressive for a 3BA setup. Bear in mind that this is not a particularly natural presentation as a whole, though. There's definitely some center image oddity; the Holocene's field of depth sounds too diffused, again, due to a lack of adequate pinna compensation. I do feel that it also has slightly more grain to transient decay than my Andromeda 2020, and so notes come off with more of that "BA" timbre. But outside of this, the Holocene approaches holographic levels of imaging like its Andromeda brethren, layers well, and has the necessary detail retrieval to be competitive.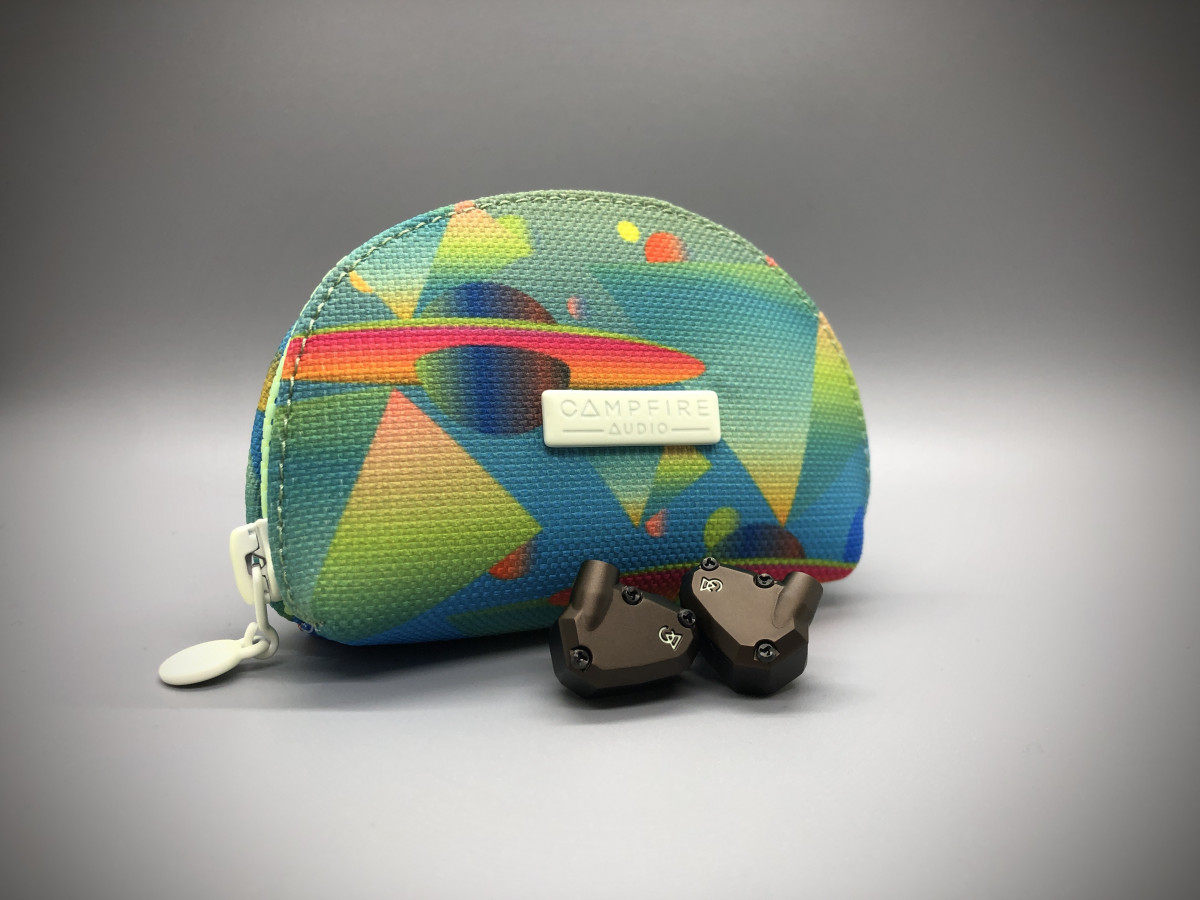 Yeah, I do find it funny that the Holocene has a brown paint finish instead of the Mammoth. Maybe that's just me. 
The Verdict
The part where I get to tell you whether I think these IEMs are "worth it" - but I think you already know my answer when it comes to the Mammoth. The answer is an emphatic no. For $550, there are just so many better alternatives for much less. Heck, I'd even argue that Campfire Audio's own Honeydew ($250) fulfills the requisite of a basshead's IEM better than the Mammoth does. Seriously. On the other hand, the Holocene is more of a wild card. I believe the Holocene might prove the path for listeners seeking that Andromeda magic on a slightly smaller budget, although by no means do I wish to suggest it's completely within "worth it" territory. There's simply so much competition in this price range these days. 
Regardless, there's no question where my preferences lie between these two IEMs, and I hope we see more releases like the Holocene from Campfire Audio in the future. While it might take more effort to tune these types of IEMs, they at least present signatures that listeners who wish to tread off the beaten path won't find elsewhere.  
Reference Tracks
Aimer - Hakuchuumu
David Nail - Let It Rain
Everglow - DUN DUN
Girls' Generation - Galaxy Supernova
Illenium - Broken Ones
Joe Nichols - Sunny and 75
Keith Urban - Defying Gravity (2009)
Keiichi Okabe - Weight of the World (NieR:Automata Original Soundtrack)
Sabai - Million Days
Sawano Hiroyuki - Best of Vocal Works Remastered (2020)
Taeyeon - My Voice (2017)
Tiffany - I Just Wanna Dance
-Precogvision
---
Discuss the Campfire Mammoth and Holocene on the HEADPHONE Community Forum here.
Buy the Campfire Mammoth and Holocene with the best available price.
---