Campfire Audio Atlas Review - Evaluating an older Campfire Audio heavy-hitter
Introduction
With the recent announcement of Campfire Audio's new line of in-ear headphones for 2021, such as the Satsuma, Honeydew, Mammoth, and Holocene, it's worth taking a look at one of their older models to get a bit of context for these new releases.
The Atlas is a premium IEM that, unlike other Campfire Audio IEMs I've tried, is not using a hybrid multi-driver configuration, and is instead using a simpler single-dynamic-driver setup, similar to the IE900 from Sennheiser. In this review, I'll be sharing my experience with the Atlas, and I'll compare it to other IEMs I've tried to see how it stacks up in the current market.
Sources and Music Used in Listening Tests
All the listening for this review was done on the Astell & Kern SR25 , and the Astell & Kern Kann Alpha . For the listening tests I used music from a wide variety of genres including Rock, Jazz, Classical, Acoustic, Hip-Hop, and latin. I played tracks from my own FLAC library, as well as from Qobuz and Tidal via Roon when using the Kann Alpha in DAC mode.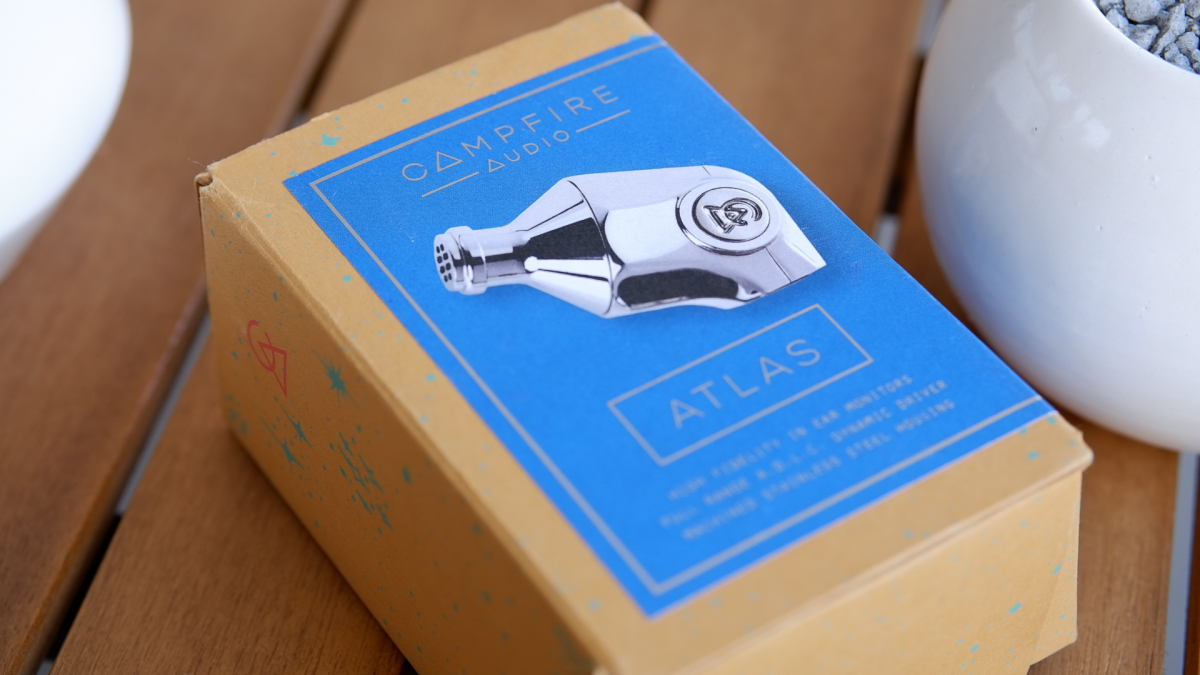 Accessories
Despite the packaging being quite small, the Atlas comes with a rather generous set of accessories. For starters, there is a black, leather Campfire Audio case, which is compact and easily pocketable thanks to its low profile. Then, as expected from a Campfire Audio product, there is a great assortment of eartips, with three sets of Campfire Audio silicone tips (S/M/L), three sets of Campfire Audio "Marshmallow" Foam tips (S/M/L), and five sets of Final Audio silicone tips (XS/S/M/L/XL). Lastly, there is a cleaning tool included, as well as Campfire Audio's 3.5mm to dual MMCX Silver Litz Cable.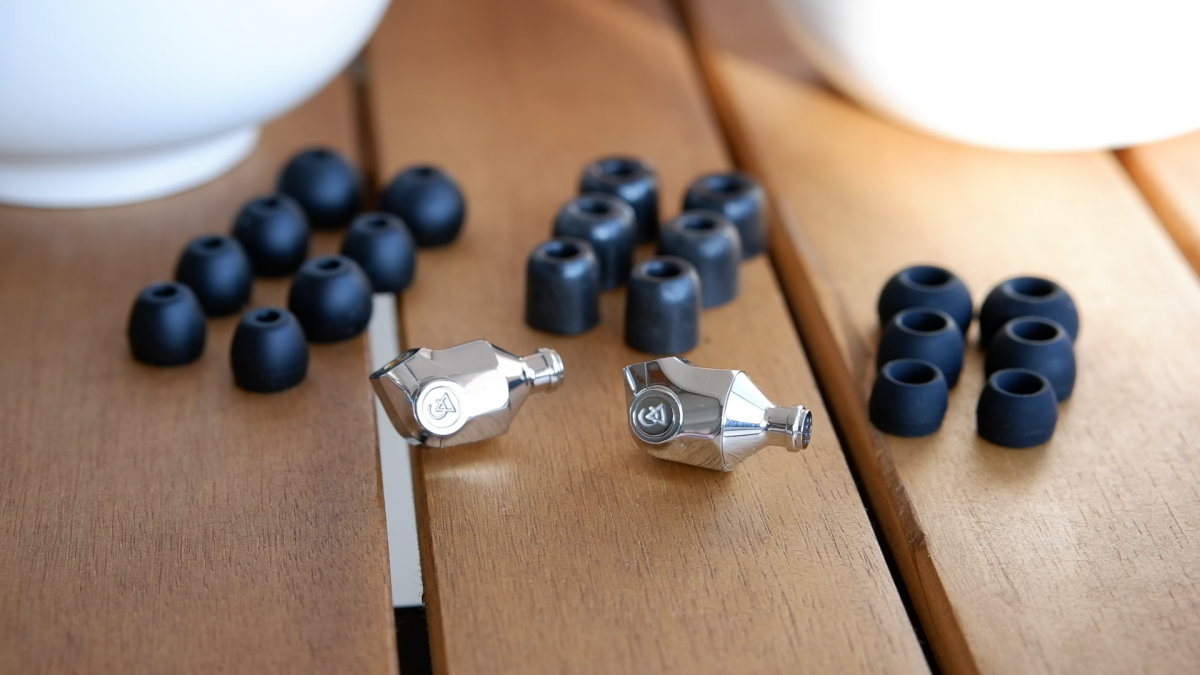 Build and Comfort
Like other Campfire Audio IEMs, the Atlas has an impressive build that exhibits solid craftsmanship and material work. It features a Stainless steel body that is curiously identical for both ear pieces; which means that it doesn't matter which ear piece you connect to the left or right channel. Something that surprised me about the Atlas, though, was that despite the all-metal build and fairly large chassis, it remained lightweight.
For comfort, I found the Atlas to be quite disappointing in my experience, and for one reason or another, I struggled to get a good fit with them. Due to their symmetrical design, the lack of an ear-hook for the cable, and the weight being shifted towards the connector-end of the unit, I couldn't help but feel as though the Atlas were occasionally trying to fall out of my ears when listening; they definitely did not feel very secure for me. Then, I found that the hard edges that surround the body could prove uncomfortable, as over time they'd apply quite a bit of pressure on my ears. Of course, we all have differently shaped-ears and ear canals, so this may not be an issue for you, but for me, these comfort issues were what detracted the most from my time with the Atlas.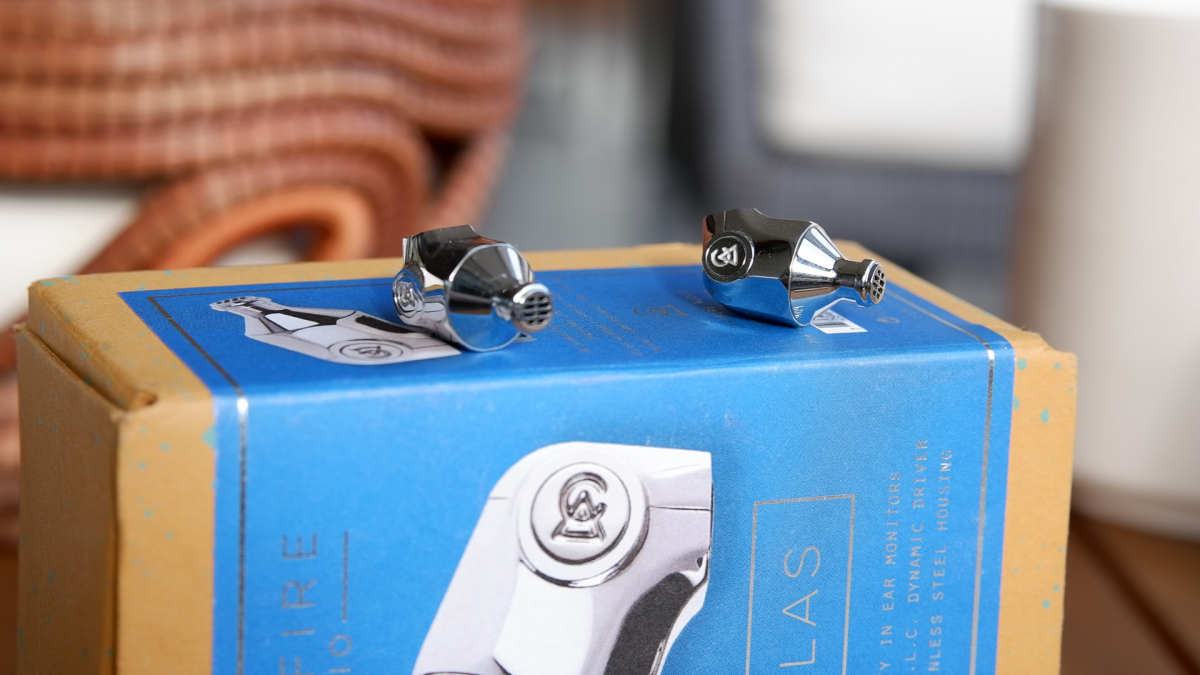 Sound
As mentioned earlier, the Atlas is utilizing a single, full-range, 10mm dynamic driver with Campfire Audio's Amorphous Diamond Like Carbon (ADLC) Diaphragm.
First Impressions
Having recently heard the Polaris--which admittedly I found to be disappointing--I was really surprised by the Atlas. Overall, I'd say that it still leans towards being a warm headphone, but it's significantly more balanced. It still has a few quirks, particularly in the bass and treble regions, but I actually found myself enjoying the Atlas's tonality nonetheless.
Bass
I suppose I'd describe the Atlas as having a"fun" bass response. It's certainly boosted in the lows, but it's nowhere close to having the kind of bass shelf that the Polaris had. For this kind of sound signature I think that the Atlas has an adequate level of presence under 150hz, delivering a very satisfying sub-bass rumble, and adding plenty of midbass warmth.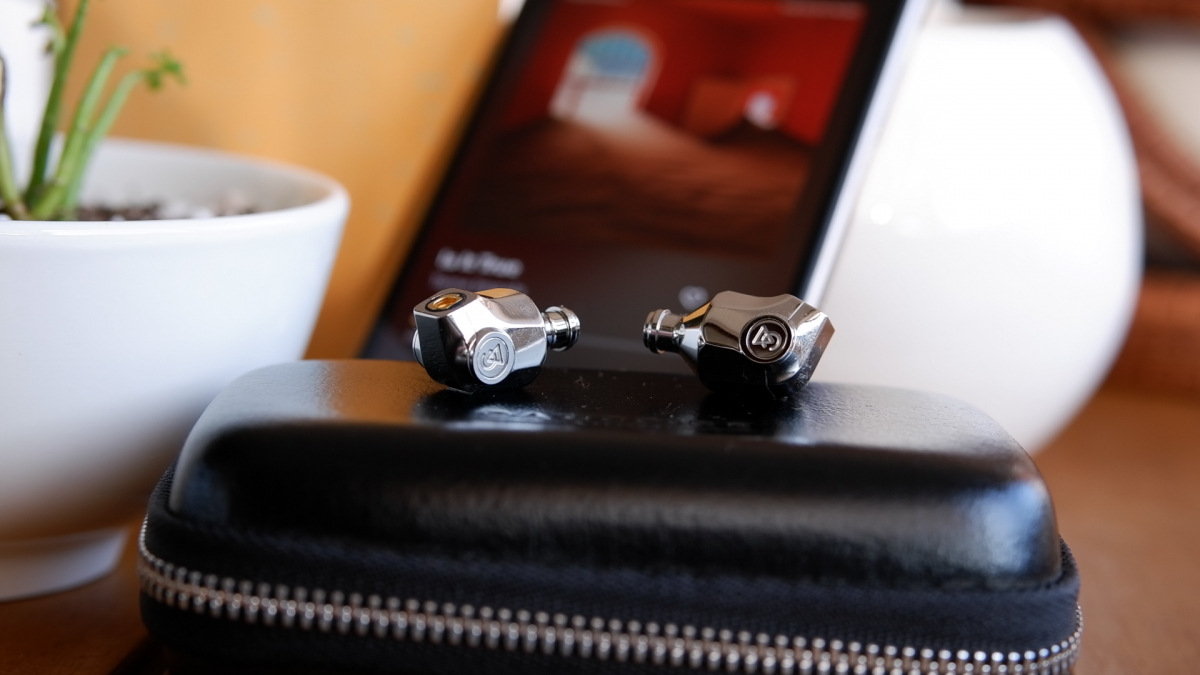 Unlike on the Polaris, I did not find the bass level to be disruptive of other frequency ranges, although if I have one comment to make is that I think that the bass shelf could have settled earlier. To me, it sounds as though the bass shelf on the Atlas drags slightly into the upper bass, and the lower mids; which unfortunately resulted in the bass response losing some of its cleanliness, and it could occasionally sound a little bit bloated. Other than that, though, I think that it's a very enjoyable and deep bass response.
Mids
For the most part, I found the Atlas to have a good and relaxed midrange. However, since the bass does bleed slightly into the lower mids, I did find that occasionally fundamental tones could sound a little more congested, and things such as vocals had a body that felt as though it had been very slightly, artificially enriched. Still, I feel like it somewhat compensated for this with its upper midrange, which had a good level of energy and presence between 2-5K to contour the mids. Despite not being what I'd describe as a "reference" midrange, I think the Atlas sees a significant upgrade over the Polaris in this regard, and as a result it makes for a much more organic listen.
Highs
One of the issues I had with the Polaris was that it had a pretty strong 6K peak, and whilst the Atlas still has some bite around that frequency band, it's definitely subdued by comparison. The Atlas had the slightest bit of glare around the 5.5-6K range, and it definitely exhibited the occasional lower-treble sibilance, but it was fairly subtle and I didn't find it to make the Atlas harsh at all. Even though it was a little lacking in upper-treble extension, I think that overall, the Atlas had a good treble region that was non-fatiguing, and it properly reproduced the harmonics and overtones that are in this region of the frequency response.
Resolution
For detail retrieval and its overall sense of clarity, I have to say that I was a little let down by the Atlas. It's not to say that it's not a resolving IEM, as it does actually have pretty good structural definition, and instrument lines sound well-textured. However, I personally didn't feel as though there was an upgrade in image clarity when compared to--for example--the Dunu SA6 ; an IEM that retails at nearly half the price. So whilst it may have good internal resolution, it's definitely nothing special when considering the price bracket it's in.
Soundstage, Imaging and Layering
I personally found the Soundstage presentation on the Atlas to be quite good for an IEM. For me, it felt more spacious than the SA6, and was closer to something like the IE900, of which soundstage I love. Additionally it had precise imaging with great left-right localization. I actually tried playing some online FPS games with these, and I had no issues discerning the exact position and directionality of sound. Then as for layering, it did a pretty good job at keeping all instrument and vocal lines clean and spatially distinguished. In this regard I think it's one of the better performing IEMs I've listened to, and was definitely one of its standout qualities for me.
Dynamics
The Atlas is using a dynamic driver, so unsurprisingly it delivers a good sense of punch and slam. In the low registers it provides a satisfying impact, one that not many IEMs I've tried can produce. Additionally, the Atlas is adept at reproducing the tactility of instruments, with a weighty snap and attack that gives them a more lively quality. Needless to say, the Atlas is very energetic, and in this regard I think that it is sure to satisfy listeners looking for an engaging IEM.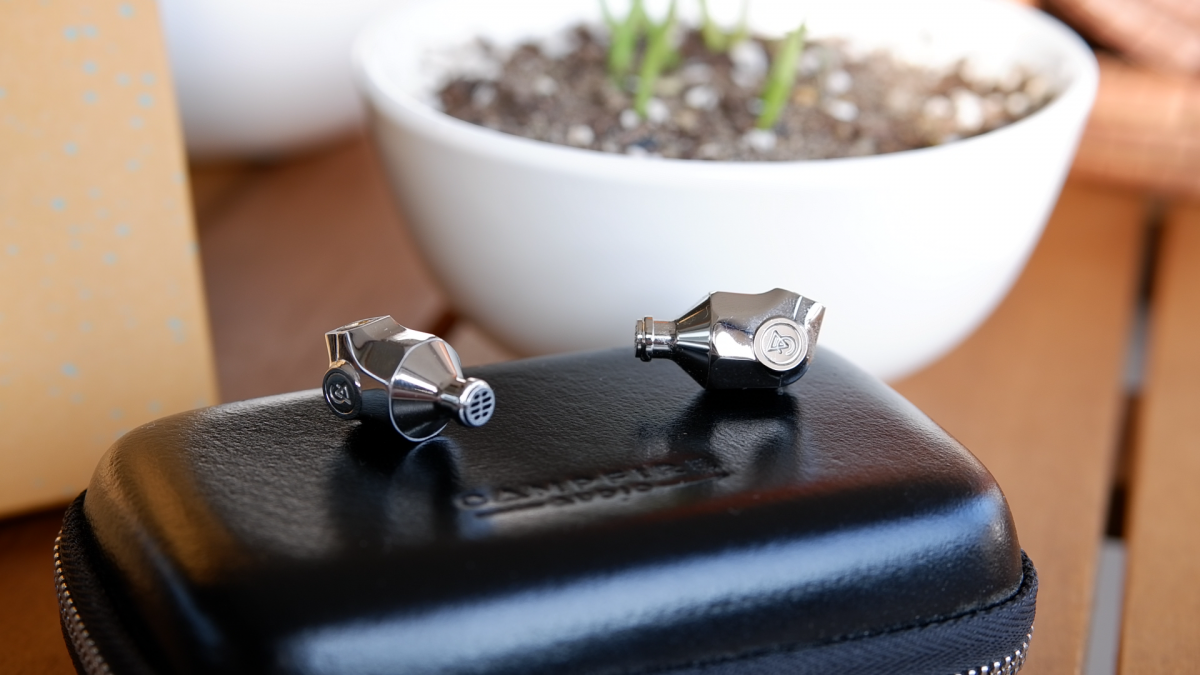 Conclusion
Looking at just the Atlas I think it's a solid IEM. I personally had comfort issues with it, but I did find it to have an enjoyable tonality, good technical performance, and a great build. In the context of the current IEM market, though, I don't really think it's competitive. When you have brands like Moondrop, Thieaudio, and Dunu servin' up IEMs that are just as good if not better than the Atlas at nearly half the price, it's tough to make an argument in its favor.
If it was available at around the $600 price range, then maybe I think it would be a solid option to have, especially for those who are looking for a warmer, and more relaxed-sounding IEM. As it stands, though, I think that even at its sale price of $899 it's not really worth it when you can get just as much sound, for significantly less cash.
-Chrono
Watch the video review here:
---
---