Beyerdynamic MMX100 Review - Best gaming headset under $100?
Review written by Chrono
Introduction
Beyerdynamic has always been a major player in the audio equipment industry, but whilst their products have been mainly geared towards professional use in studios or high-end audiophile listening, some of their headphones like the DT990 and DT770 Pro have seen a lot of success as gaming headphones thanks to their reliable build and their sound quality. As a result, we've now seen Beyerdynamic branch out into the gaming audio scene by blending their experience in microphone and headphone development to create their own line-up of gaming headsets. In this article, I'll be sharing my experience with their entry-level model, the MMX100, which comes in at the fairly accessible price tag of $99.
Sources and Music Used in Listening Tests
For this review, no discrete amplifier was used. The MMX100 headset was connected directly to my PC's motherboard's line-out, and it was also tested on a Sony PlayStation 5 DualSense controller. For the listening tests I played a selection of games that included Valorant, Apex Legends, Call of Duty: Vanguard, Metro Exodus Enhanced Edition, The Witcher 3: Wild Hunt, Mafia: Definitive Edition, and Red Dead Redemption 2. As for music, I listened to a wide variety of genres including Rock, Jazz, Classical, Acoustic, Hip-Hop, and latin. I played tracks from my own FLAC library as well as from Qobuz streaming service played via Roon (exclusive mode).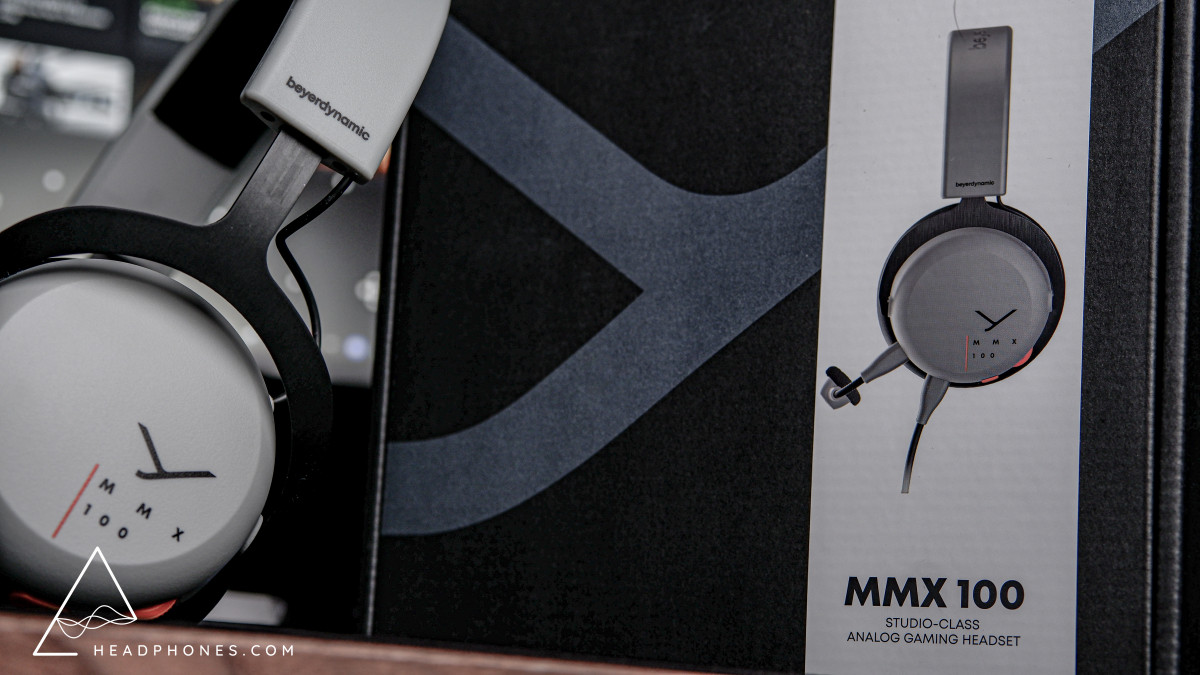 Build and Comfort
Outstanding build quality has been a staple of Beyerydnamic's designs, and this remains true for the MMX100. Whilst the cups and outer-headband shell are made out of plastic, the MMX100's structure is supported by a metal headband and aluminum yokes that provide a sturdy feel to the headset whilst keeping it very lightweight at only 296g. It may not be as important, but I also wanted to mention that I think that, aesthetically, it's a nice-looking headphone; it features the classic Beyerdynamic headphone design available in gray or black, and it doesn't stand out nearly as much as other gaming headsets in this price bracket.
Now, comfort is where I was admittedly a bit let-down. Beyerdynamic headphones in my experience have been some of the most comfortable out there, and whilst the MMX100 might not be outright uncomfortable, per say, I do think that it might not be a good fit for everyone. The inner diameter of the pads is quite small, so I find that my ears are often in contact with the top and bottom sections of the pads; and given that I don't have particularly large ears, I fear that these might even fit almost like on-ears for some users. Additionally, the pads themselves are a bit on the shallow side, so if your ears stick out a little, it's very likely that they'll come in contact with the driver–something to keep in mind if you are sensitive to that type of stuff.
Overall, I find that MMX100's design is comfortable enough and does do a decent job at distributing the headphone's weight and clamp, even if they required adjustments every now and then; just don't expect them to be as easy on the ears as a pair of Astro A40's or as some of Beyerdynamic's other headphones, like the DT990 Pro.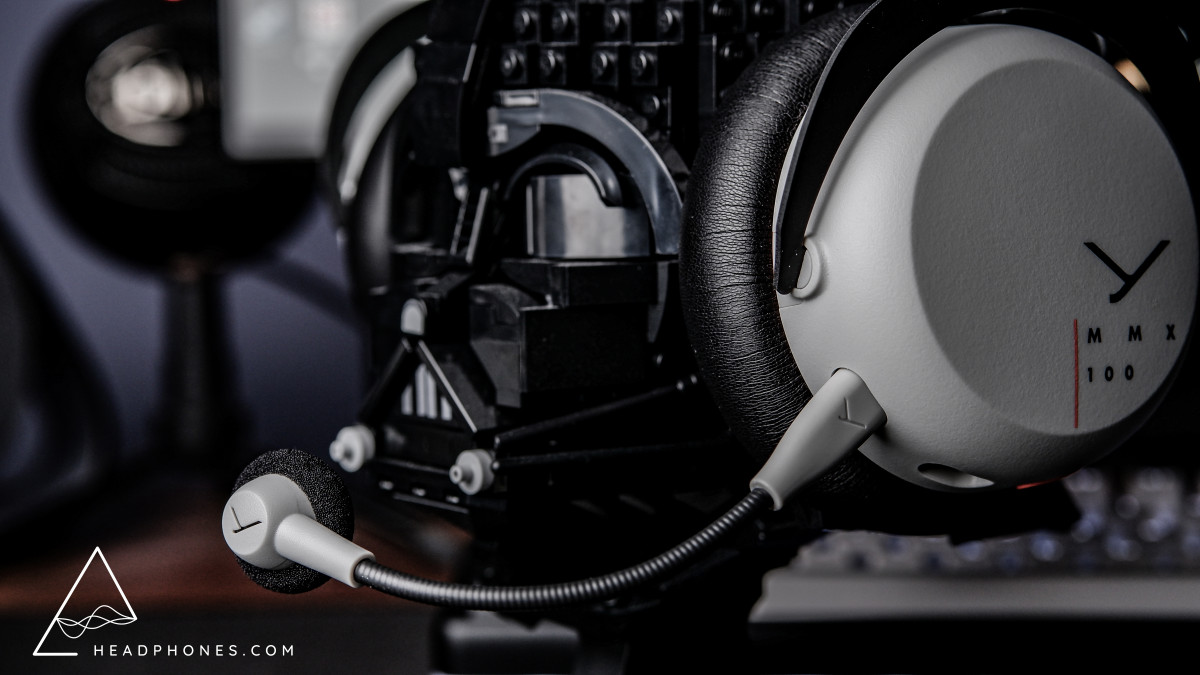 Features and Accessories
Not really that surprising for $99, but the MMX100 is a charmingly simple headset: you open the box and you'll find a 2m PC cable, as well as a 1.2m cable with a 4-pin connector that's compatible with current generation devices like the PlayStation 5 and Xbox Series consoles, as well as their previous-gen counterparts. Then there's also the included detachable microphone, which provides great communication audio quality that–in my opinion–surpasses even that of the more expensive Astro A40 and Logitech G Pro X headset. As for controls on the actual headset, you get a mic mute toggle button, and a master volume wheel conveniently located on the rear side of the left earcup.
One last thing I'd like to note is that there is no additional software or surround sound effects available for this headset, meaning that it's a true plug & play solution. I know some users might be disappointed by the absence of such features and I personally would have liked to have the option of using mic sidetone to make sure I'm not screaming over Discord, but as we'll talk about briefly, this is thankfully a headset that doesn't need much tweaking to perform its best.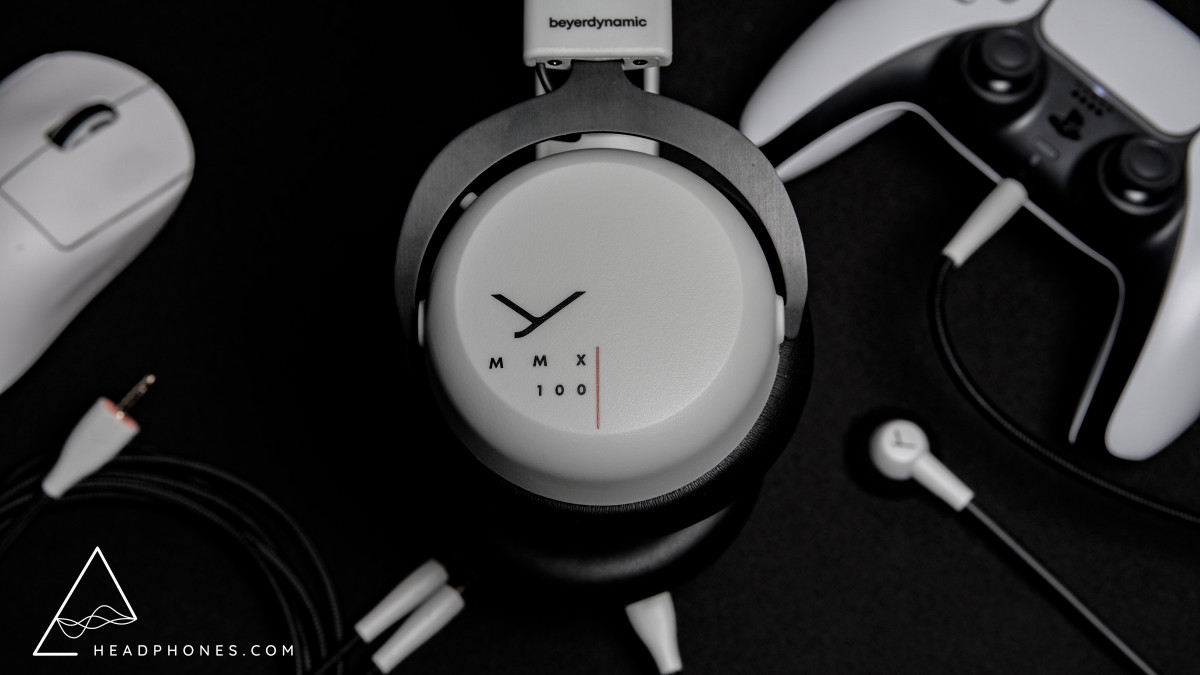 Sound
I've used Beyeyrdynamic's headphones extensively for gaming in the past because in my experience their spatial audio presentation has always lent itself nicely for use in gaming–particularly in competitive FPS games where sound cues are vital to the gameplay experience. The MMX100 may have a sound signature and presentation that is without a doubt different than that of its pro-audio counterparts, but for the most part, it's just as effective in delivering a great gaming audio experience; one that perhaps even slightly improves upon what the DT990 Pro and DT770 Pro had to offer in this application.
Tonality
It starts with the MMX100's tonal balance and frequency response, which is probably one of the best tunings I've personally heard in a Beyerdynamic headphone. Like a lot of gaming headsets, the MMX100 has a very present bass response with a mid-to-upper bass emphasis that adds quite a bit of warmth in the low-end as well as some kick; but it isn't overdone to the point at which it becomes really distracting and invasive like on the Logitech G Pro headset, for example.
The mids have a mostly linear response with a slight emphasis towards the upper midrange. Though, this to me seemed to be a broad elevation spanning between 1.5-4.5K; so, it didn't really feel forward or shouty, just occasionally sounded a tiny bit nasally in timbre. For those afraid of Beyerdynamic treble, I can thankfully say that those screaming treble peaks on the DT990 Pro are nowhere to be found here. Instead, I find that the highs on the MMX100 are well-tempered, but still have enough presence in the low and mid treble to really bring out and highlight the overtones and pops of crucial competitive online game sound cues. One thing I'd like to note as well, is that having more natural-sounding mid and treble frequencies makes the MMX100 better suited for more immersive games, or open-world games than its peers as it delivers more believable sound effects and organic vocals in dialogue-heavy games.
Soundstage and Imaging
When it comes to gaming audio, a headphone's tuning is only one part of the equation, though, as a headset's ability to create an accurate sense of space, positioning and directionality is a true game changer. Right off the bat, I'll say that the MMX100's soundstage is noticeably more forward and intimate than that of the DT990 Pro and DT770 Pro, but it retains their excellent imaging capabilities, easily delinitiating the location of various sound cues in a game mix. Additionally, even without the assistance of THX-enhancements or 7.1 surround sound, I found the MMX100 to convey a better sense of distance and depth than the Razer Blackshark V2 Pro , and the Logitech G Pro headset. Altogether, I think this makes the MMX100 suitable for use in competitive online games, and whilst not as spacious or immersive as a Sennheiser HD560S , they're still plenty enjoyable in open-world games, too.
Sound Isolation
This may not be very surprising since it's a closed-back headphone and the faux-leather pads create a solid seal, but the MMX100 provides a very good level of sound isolation. When wearing them, it completely blocks out the sound of the keyboard and of my PC's fans, making it even a little hard to hear myself talk when audio is being played back. Needless to say, then, the MMX100 will block out ambient noise quite efficiently, keeping you focused on your game, and keeping your games' sound from bothering others if you share your gaming space.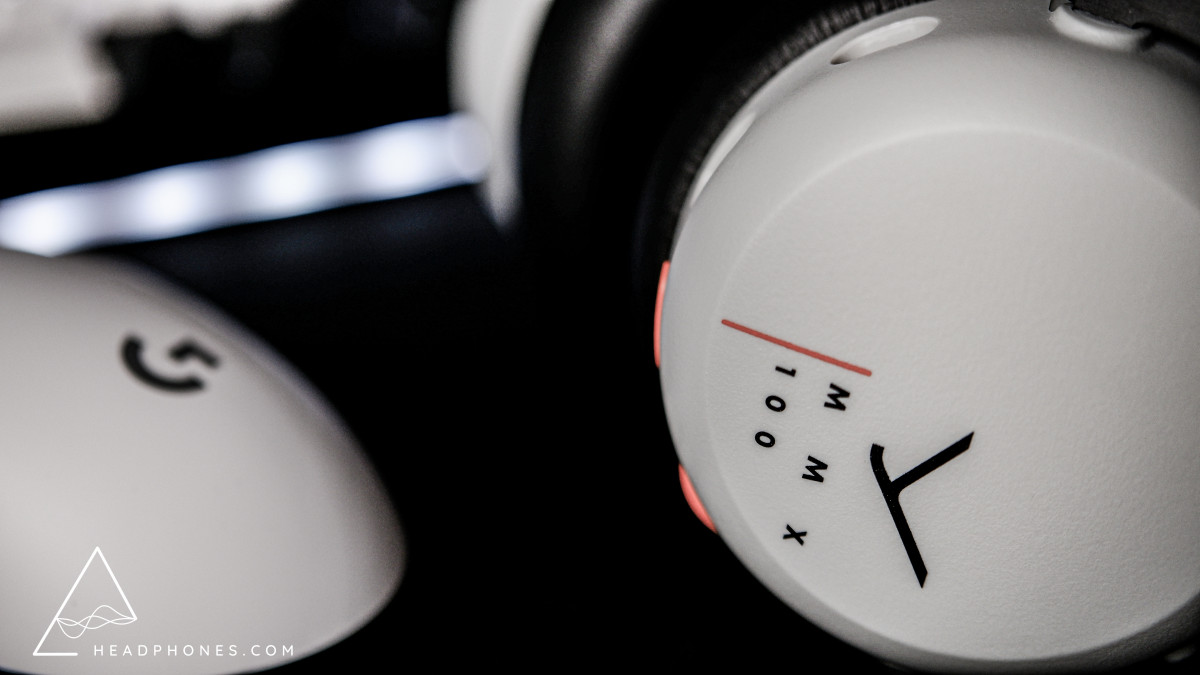 Conclusion
The MMX100 is an excellent, reliable headset, and one that I think sets a new standard in what is a very heavily-contested price bracket within the gaming audio space. Its fit may not be for everyone, but in terms of its build, and specially in terms of sound quality, I feel as though the MMX100 is a cut above its competitors. It's a gaming headset that unlike others I've tried at this price bracket and even more expensive ones, doesn't sacrifice the technical performance it can deliver for the sake of superfluous features. So, if you're looking for a solid, well-rounded gaming and multimedia headset, the MMX100 gets a very strong recommendation from me.
-Chrono
---
Discuss Beyerdynamic headphones on the HEADPHONE Community forum here.
---