CanJam SoCal 2022 - Full Show Report
Written by Precogvision
Product photography by Chitoh Yung (@chitohgraphy)
Cover photo by Phil (@zerousen)
Introduction 
For many audiophiles, industry trade shows present an opportunity to not only get ears on elusive gear and upcoming products, but to also meet fellow hobbyists and catch-up with friends. CanJam is a global show circuit which is organized by the popular site, Head-Fi. I have gone to a couple of their shows in the past; a previous show taking me as far as Singapore on the other side of the world! The focus of this article is somewhere closer to home, though: CanJam SoCal 2022. This year, I also had the pleasure of attending with my friend, Chitoh, who helped take pictures for me (something we all know I am not good at).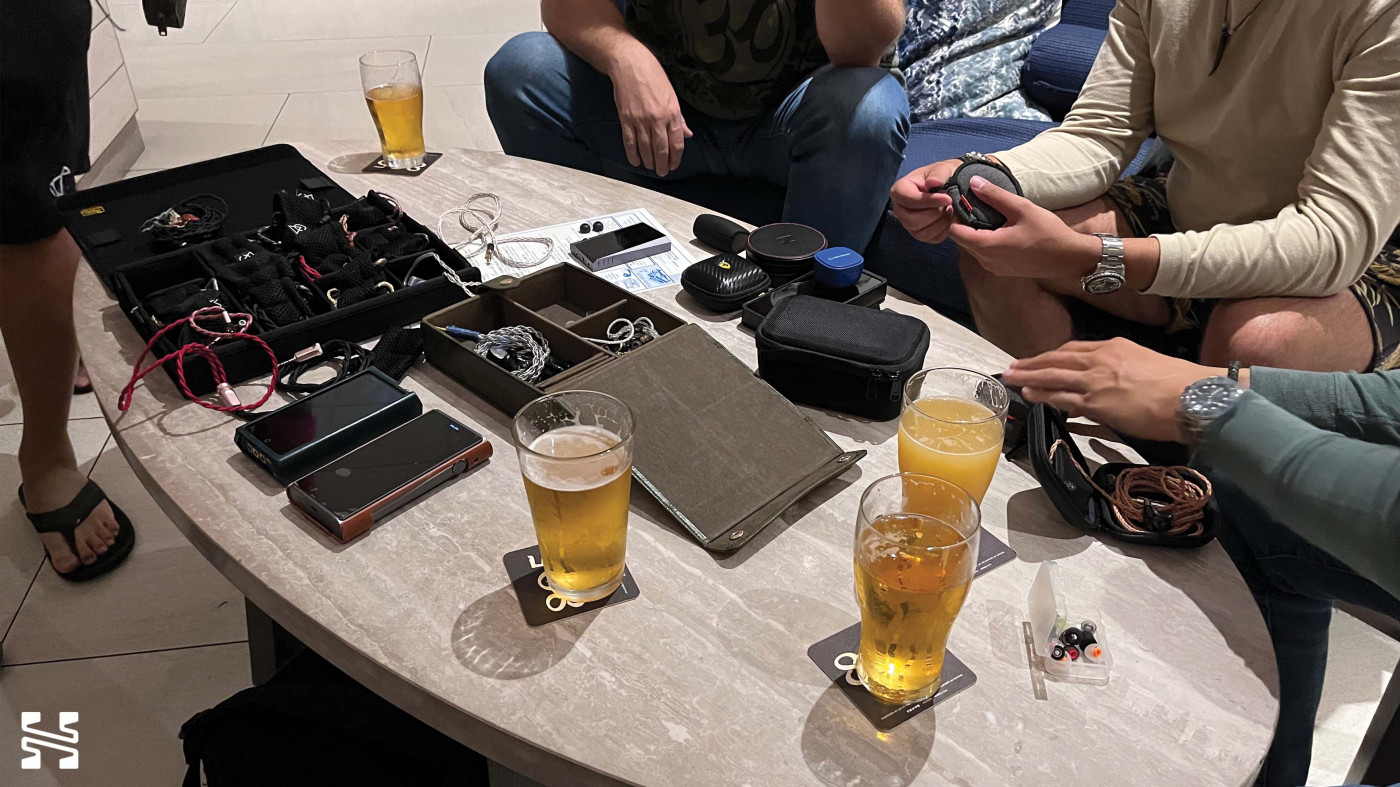 We decided to drive up; in retrospect, this was probably not the best idea as we both had work and we left later in the afternoon. Nonetheless, roughly seven hours later - with a quick pitstop for gas and Chinese takeout off the hood of the car - we made it to the venue at about 10PM. We were both pretty tired, especially Chitoh who impressively drove the entire way while I sat on my laptop working remotely. But after getting settled, we decided to go down to the lobby to grab some drinks. As it would happen, I noticed some of the Watercooler crew from Head-Fi, so we hung out for a couple hours jamming out with Jim (@HifiHawaii808), Jeff (@Rockwell75), Dell (@Dellwolf), and Danda's (@Dandawhite) IEMs. Some other friends stopped by as well to chat.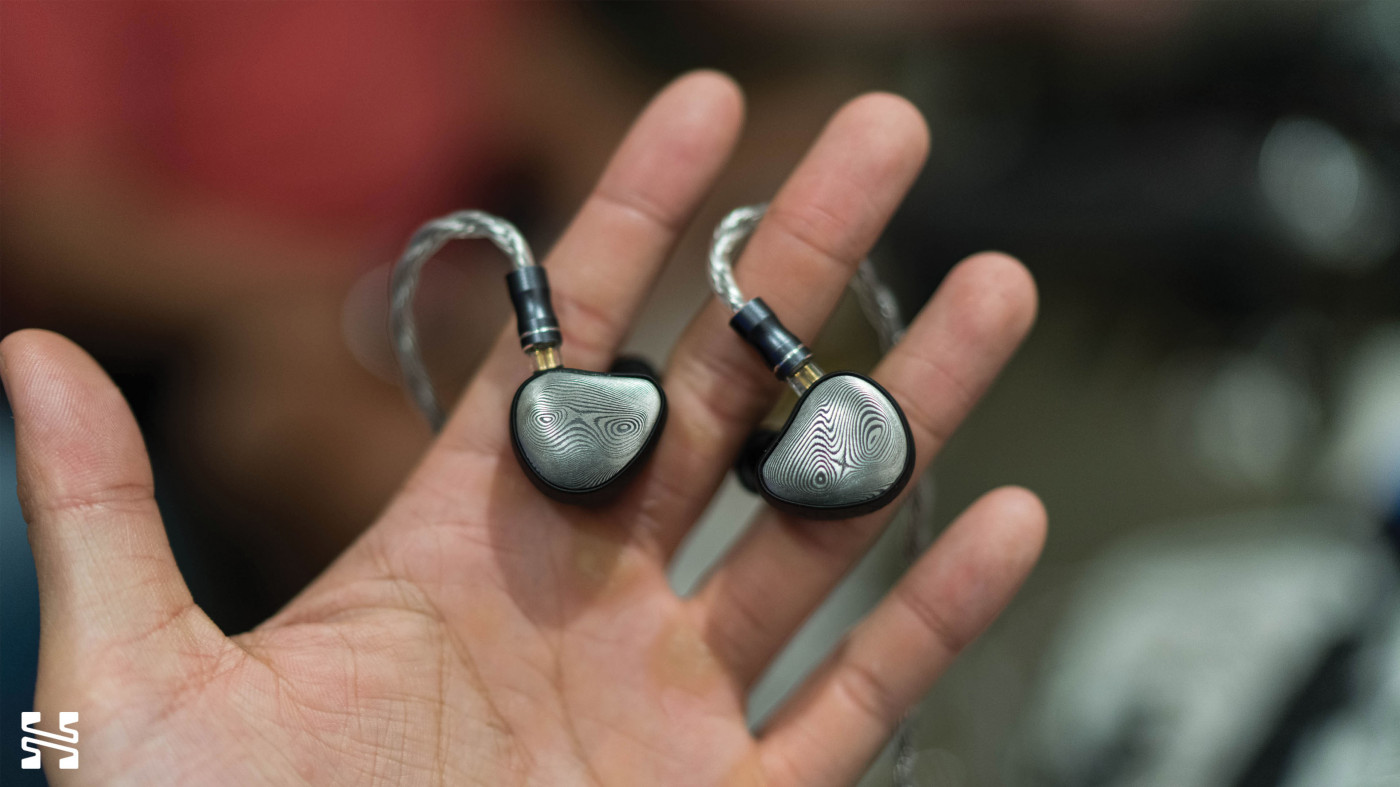 One IEM I heard was Noble Audio's Viking, the brand's latest flagship IEM. Overall, I found the Viking to sound decent if not particularly impressive. It seemed to have an abundance of presence from 3-5kHz, in the upper-midrange, and perhaps a peak at 5kHz. To me, this made it sound somewhat overly dry and intense. But bear in mind that the only IEMs I'd heard so far in the day were my Apple Airpods, and I was pretty darn tired. I'd need to get in another listening session to confirm what I heard.  
Day 1
At this point, I should disclose that show conditions are notoriously poor for listening. This is especially true with open-back headphones where I'll often observe that I can hear leakage from people listening to other headphones...from across the room! It's less of an issue with IEMs which isolate more strongly, but in any case, please take my impressions with a grain of salt. There are also all the usual caveats like listener fatigue, source equipment (again, this is more relevant with headphones), and being on the clock for demoing when others are waiting. For reference, my listening with IEMs is usually done off of my iBasso DX300 and with Azla Sedna ear tips. You can see some of my usual test-tracks here, although the list is pretty outdated.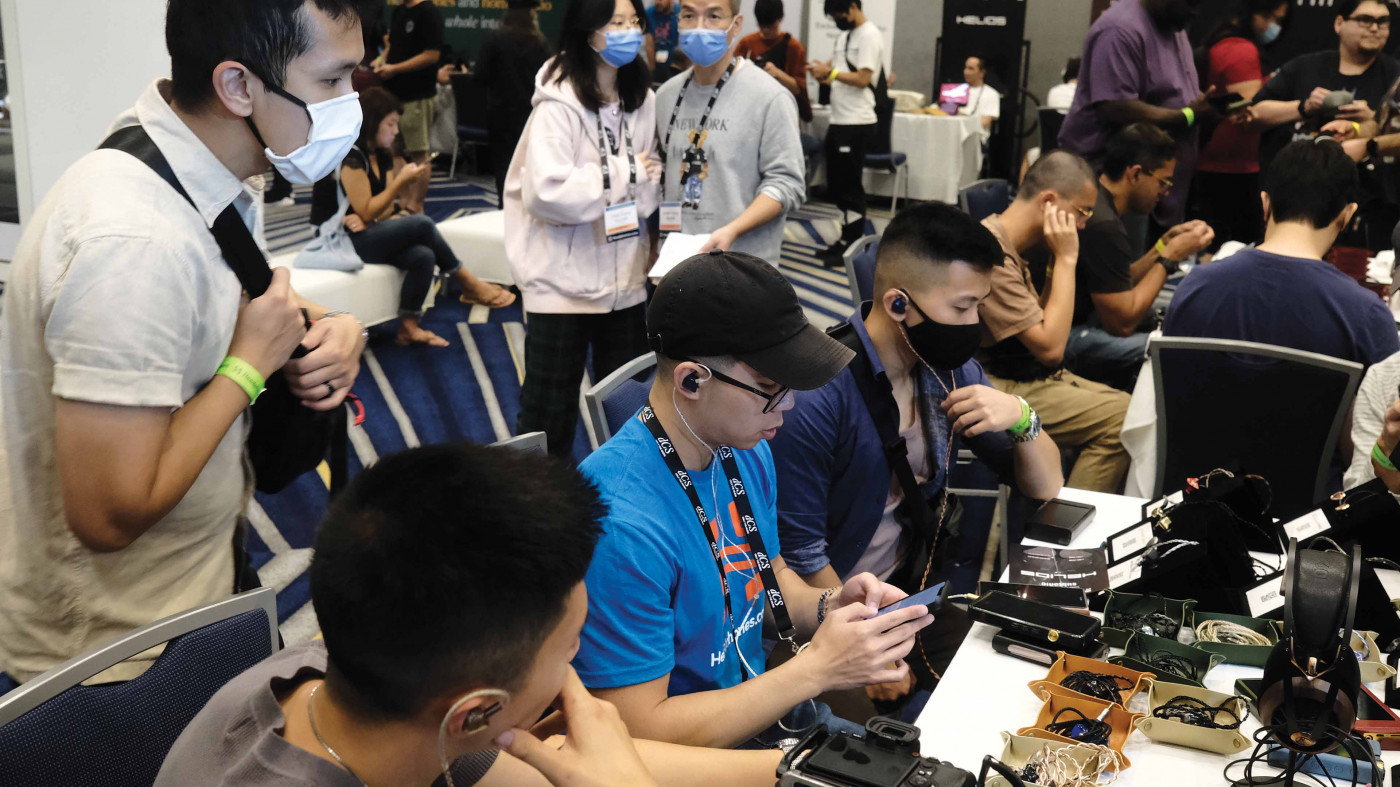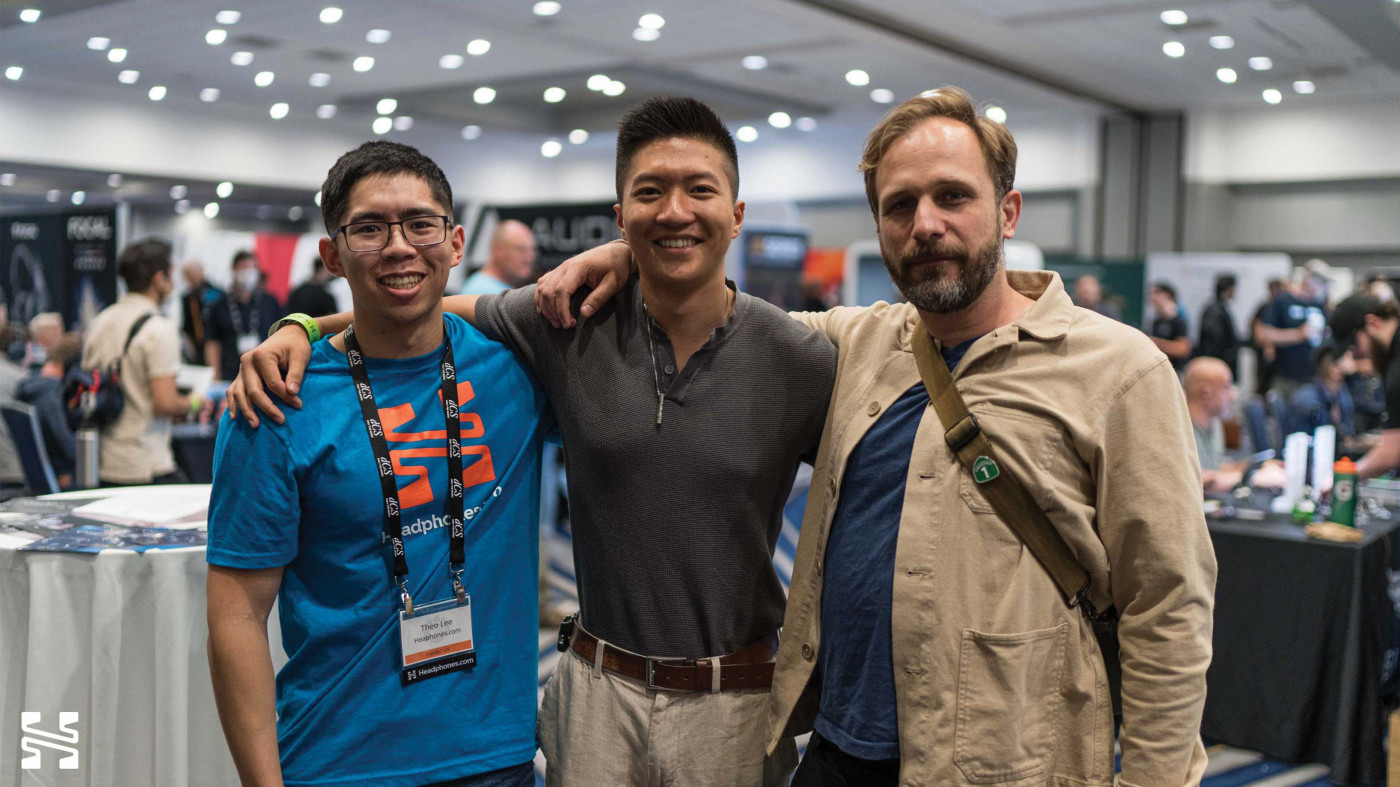 After catching up with the Headphones.com team, Crinacle and Axel, Mark (Super*Review), and a whole slew of other friends, it was off to the show floor to do some listening. The first table I decided to hit was Symphonium Audio's, as they were stationed right next to the Headphones.com one. It was great re-connecting with the team, and they were happy to show off their latest product, the Meteor.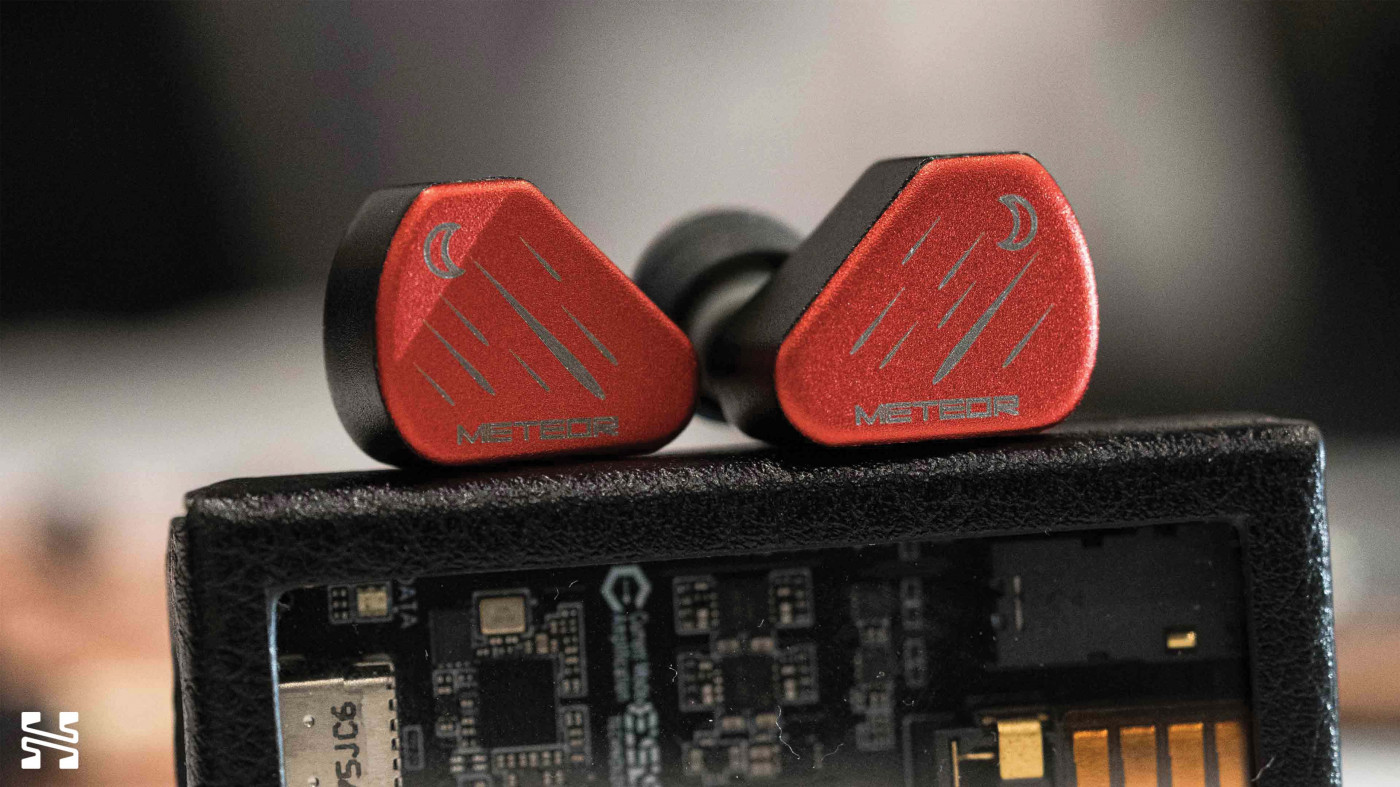 It's clear that Symphonium has taken the criticism of the Helios and Triton's large shells to heart, as the Meteor is significantly smaller and I had no trouble fitting it. The Meteor is also a serious BA bass cannon. It's almost hard to believe it's packing BAs for bass given just how much SPL is reigned to under 250Hz, the sub-bass regions. The midrange of the Meteor is fairly neutral, and its treble response is fairly well-extended minus some recession in the mid-treble. The overall tuning here is something of an exciting U-shape. Personally, I think the Meteor is a competitive option that might even give a top-dog at $500, such as the Moondrop Variations, a run for its money.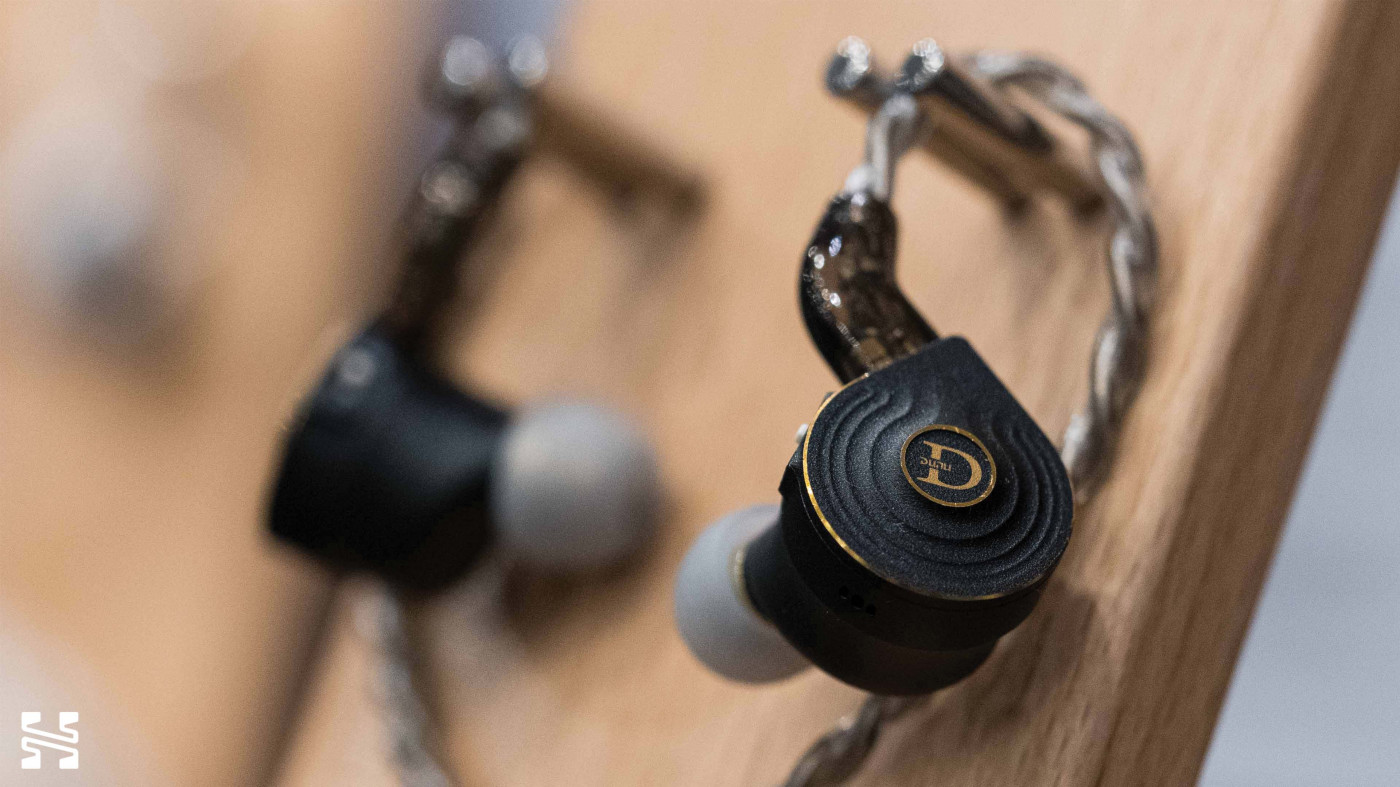 Also adjacent to the Headphones.com booth was DUNU, which I naturally stopped by next. The earphone I heard first was their upcoming Talos, a hybrid planar plus BA IEM. The interesting thing about the Talos is that it had two distinct modes controlled by a switch: 1) used the planar driver exclusively, and 2) used both the planar driver and the BA driver. On the first setting, the Talos had a pleasant, neutral-warm tonality. A smooth transition between sub-bass and mid-bass, a moderate pinna gain, and then a slight mid-treble emphasis. With the second setting, however, the treble response of the Talos became significantly brighter, to the point of which it affected upper-midrange harmonics and could sound overly sharp. The first setting was definitely my preferred one, although clarity-heads might find themselves partial to the second setting.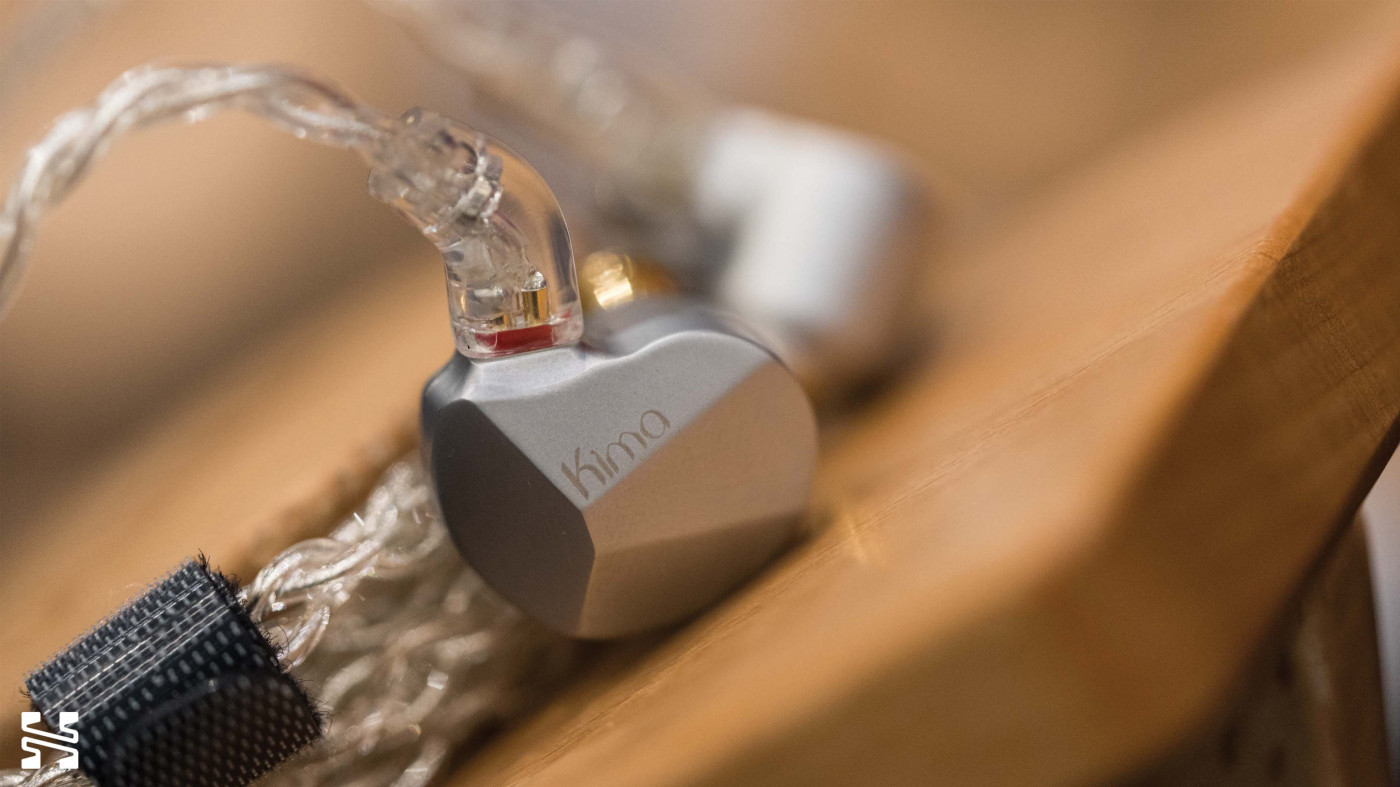 The second DUNU earphone I heard was an upcoming single-DD, the Kima. It had a mild-V shape tonality that was, perhaps, reminiscent of Moondrop's Starfield. The bass hit noticeably harder than the Talos and sounded more organic, while treble had less upper-treble extension. Technicalities seemed decent. Overall, this earphone sounded good if perhaps not particularly inspired.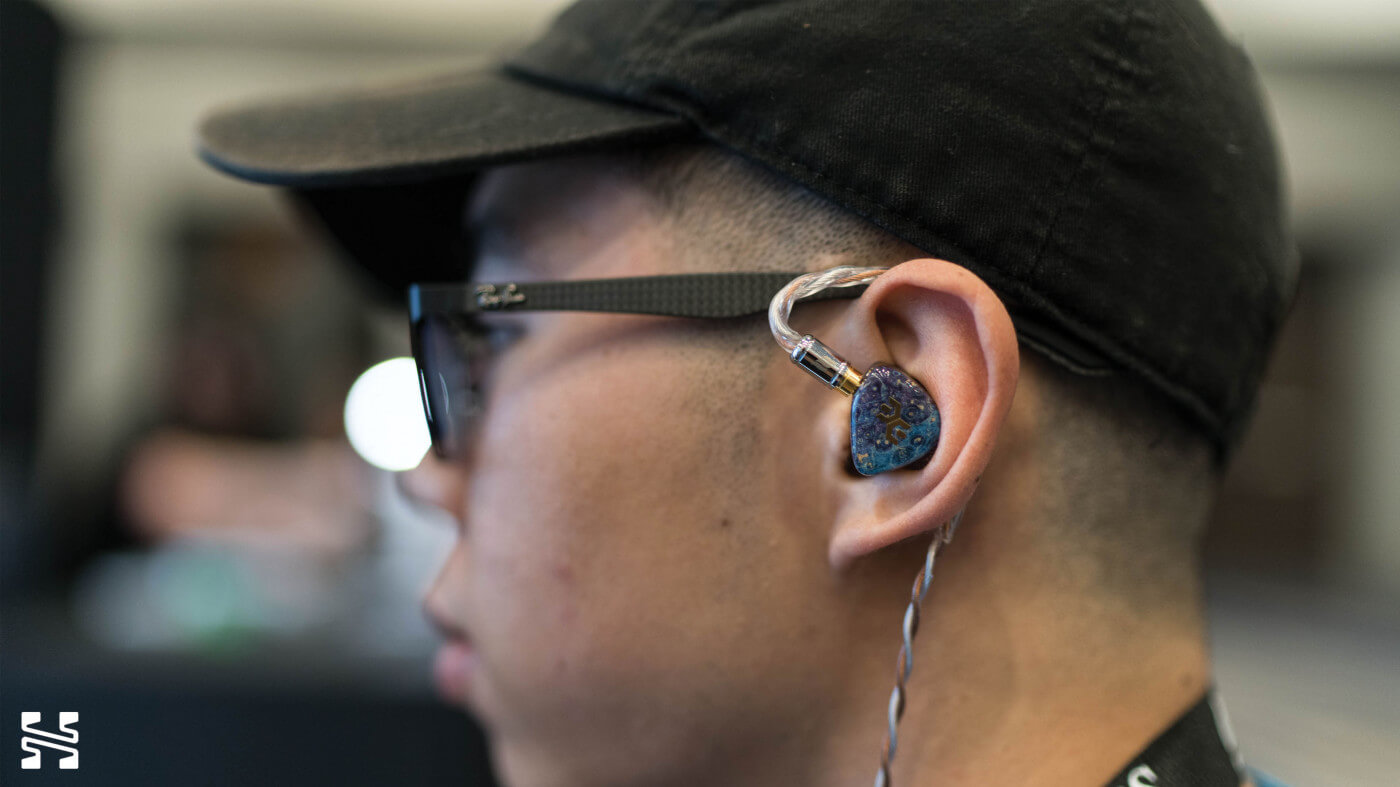 Now, I'm not much of a cable afficionado, but there was an IEM that caught my attention at Effect Audio's booth: the Gaea, a collaboration between Effect Audio and Elysian Acoustic Labs. The Gaea had a sub-bass oriented shelf that was tokened by a dynamic driver; I found the bass a bit lacking in texture, but pretty good overall. The midrange of the Gaea was characterized by a mostly flat lower-midrange and then something of an aggressive plateau from 3-5kHz that beget an excellent sense of clarity. Treble on the Gaea was more mid-treble emphasized; consequently, I found it to sound slightly thin and brittle despite the solid extension. But overall, the Gaea made an impressive showing on my ears, and I'm looking forward to reviewing it in the near future.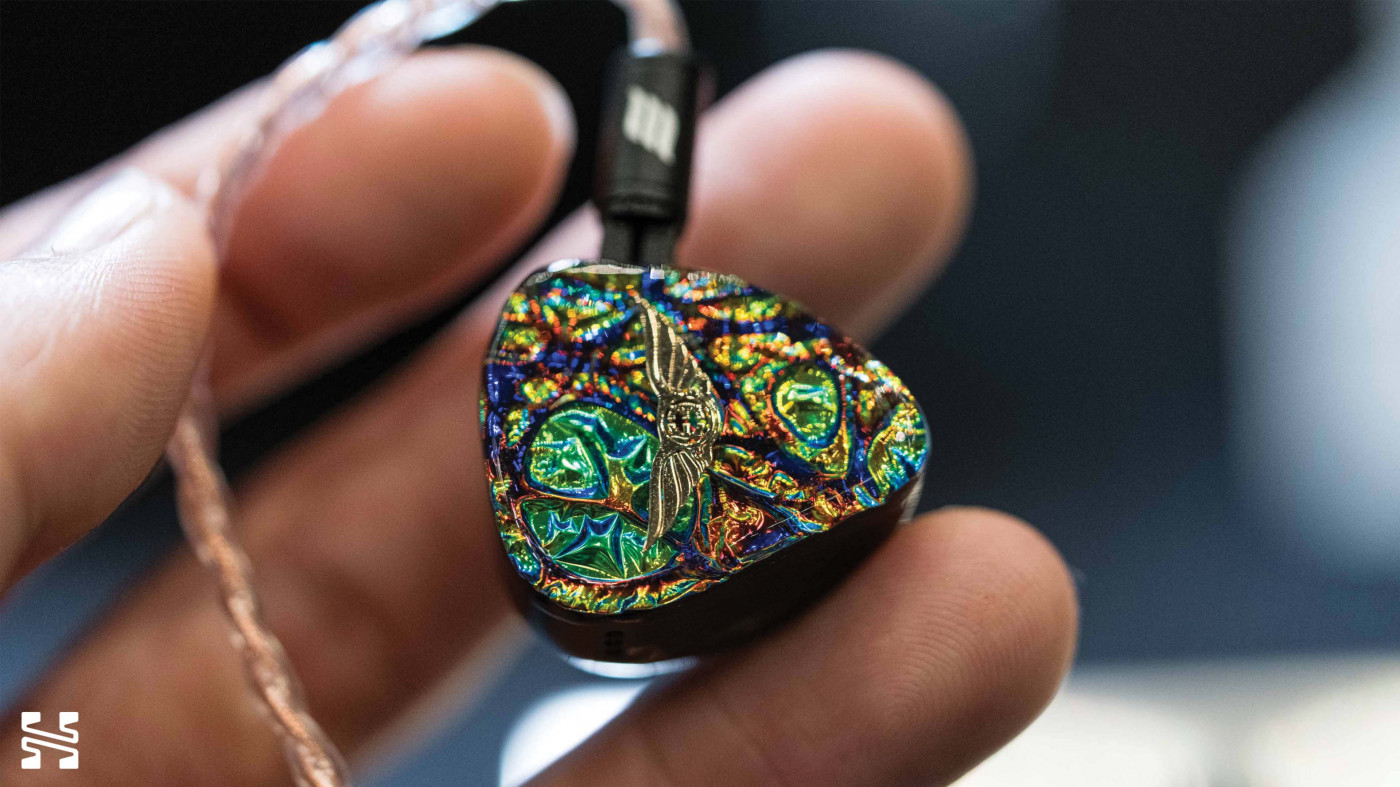 Milling around some more, we made it to Empire Ear's booth where they were showcasing their latest collaboration with Astell&Kern, the Odyssey. To me, the Odyssey was fairly reminiscent of the Empire Ears EVO. Its bass was quite bombastic like the EVO; however, the upper-midrange of the Odyssey was more reserved than either the Odin or the EVO from memory. I found there was almost a wispy, liquid-like quality to certain consonances of the midrange - perhaps attributable to the bone conduction driver in the Odyssey. Treble on the Odyssey was smooth tonally and possibly more extended than the EVO's treble which I found to be more muted for a sense of excitement and micro-dynamics. Imaging seemed excellent. Overall, the Odyssey had a very interesting sound, and I'd need more ear time with it to draw solid conclusions. But make no mistake that I enjoyed my brief demo session with it, and it was great talking with Jack and Dell. Fun fact: Jack can bench press over 400lbs - holy moly!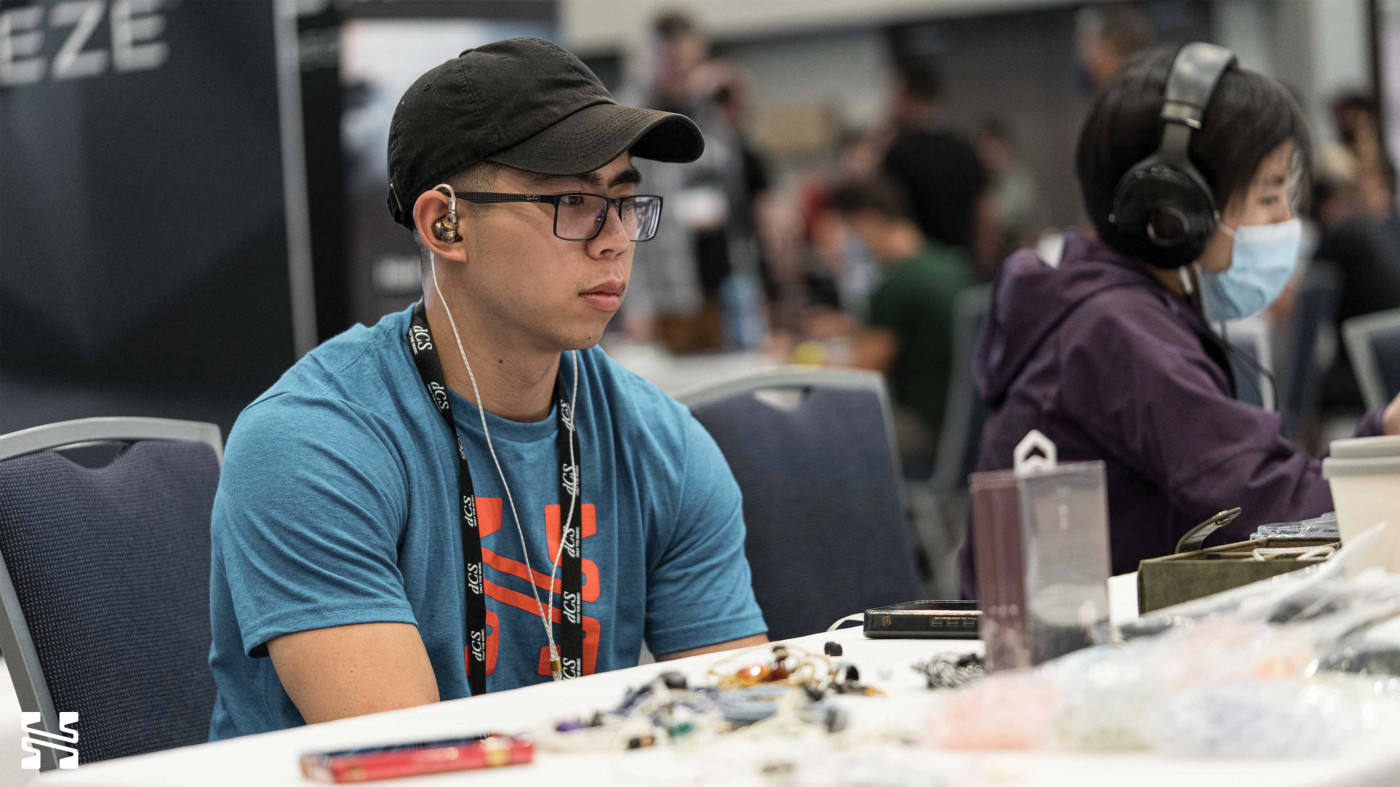 At Bloom Audio's booth, I heard the CFA Trifecta which - if I'm being frank - was not my cup of tea. The bass was uncontrolled, the midrange was uneven, and the treble was lower-treble oriented to the point of harshness. It had very little upper-treble past 10kHz. Honestly, it's difficult to explain what I heard given just how many tonal aberrations this IEM had, just how wonky this IEM seems to have been tuned.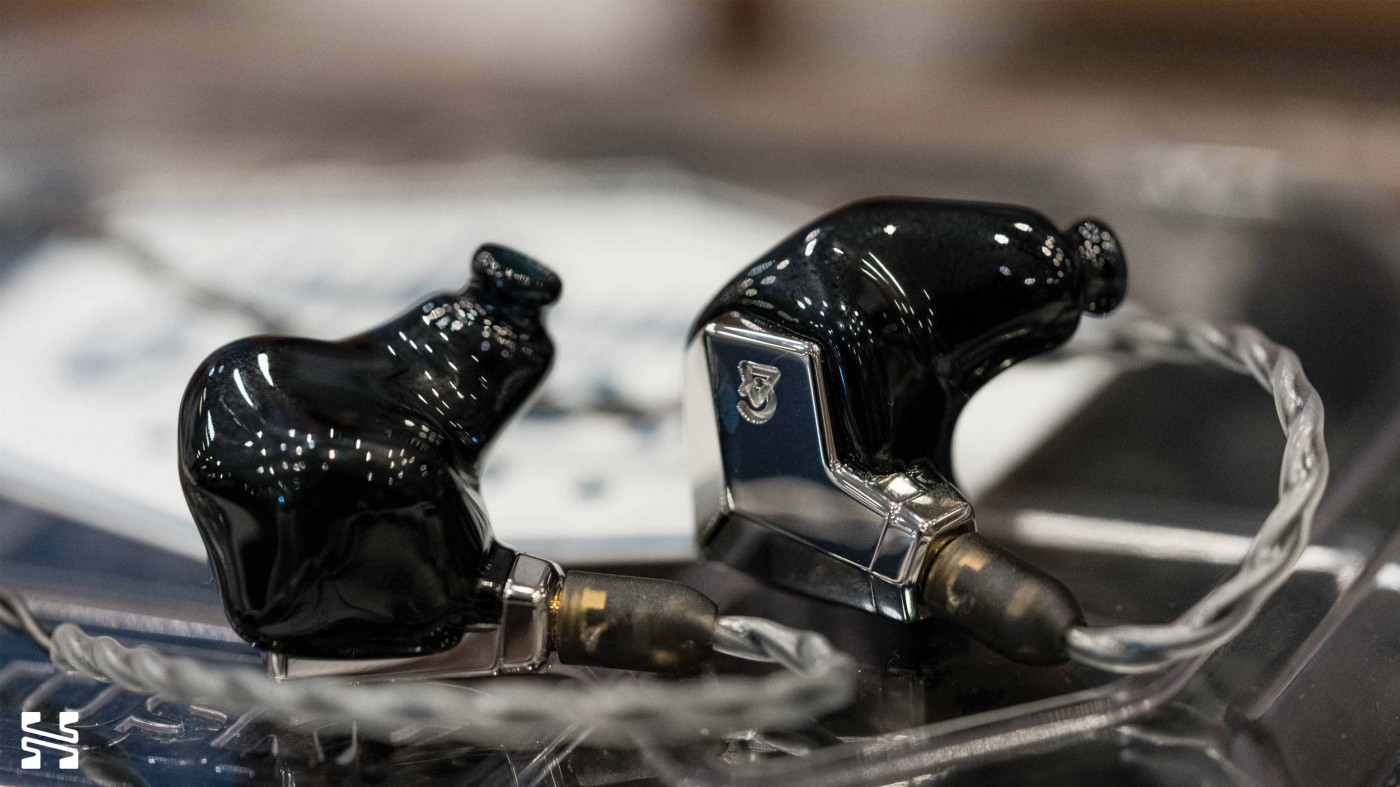 That said, I did find the Supermoon, the other Campfire IEM being showcased, to fare better. The Supermoon had more of a V-shaped tonality. Out of the planar IEMs on the market, I would say that the Supermoon seems to have the best bass. But that's from memory, and it could have just been the sheer bass quantity talking. Outside of this, the Supermoon's upper-midrange was a hair aggressive, and its treble response had a mid-treble peak (I'm guessing at around 8kHz like the other planar IEMs on the market) that could come off sharp; treble extension was good, though. If I had to put my finger on it, the Supermoon is probably the most exciting IEM out of the recent surge in the planar topology. Whether it's actually better, or will appeal to most listeners, would be another question. I still thought it was pretty fun from the brief demo session I had with it.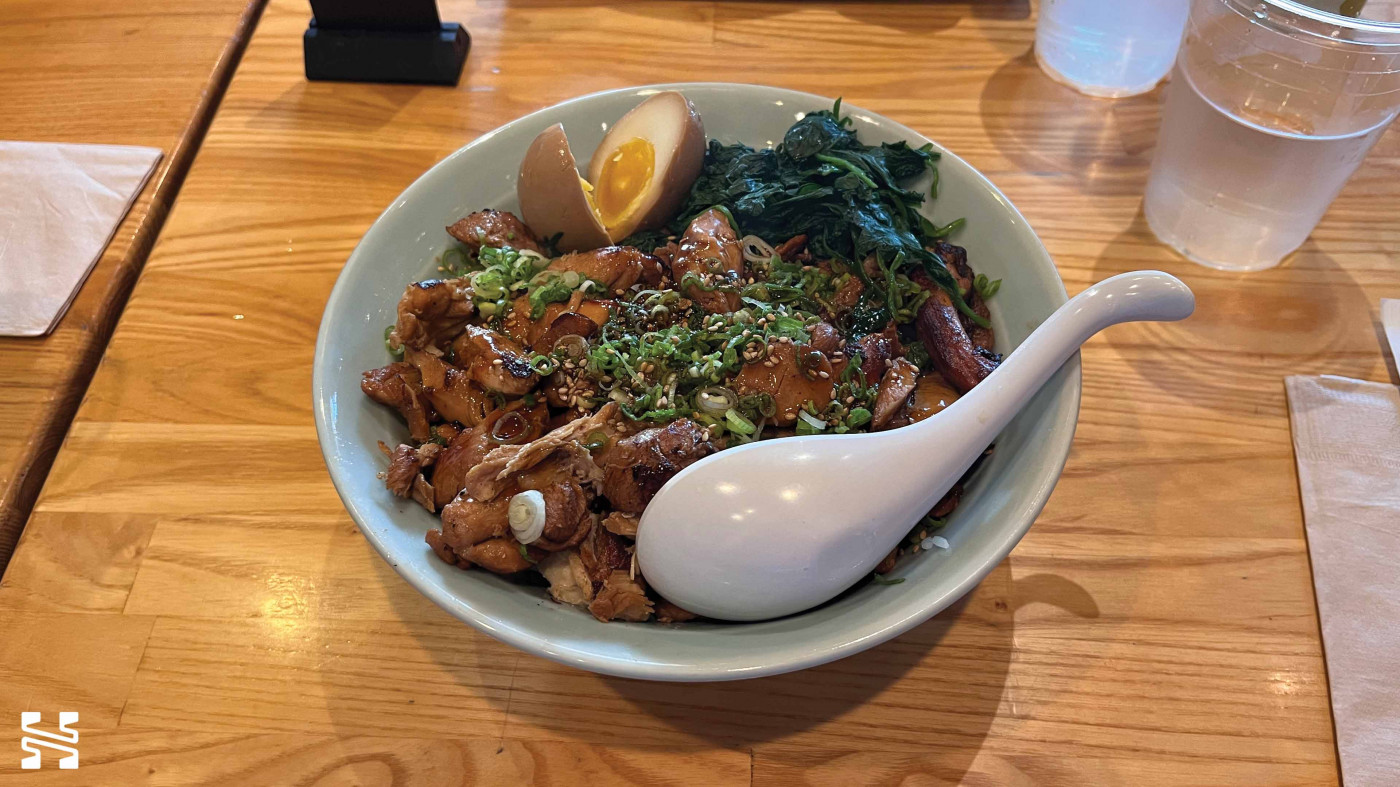 After this, it was off to lunch early with friends to beat the rush. We dined at HiroNori, a popular Michelin star restaurant. We had to wait almost forty minutes, but the wait was worth it! The prices were reasonable, the portions were substantial, and most importantly...the food was darn good. Listening critically for several hours straight takes its toll, and I easily downed the entire bowl above.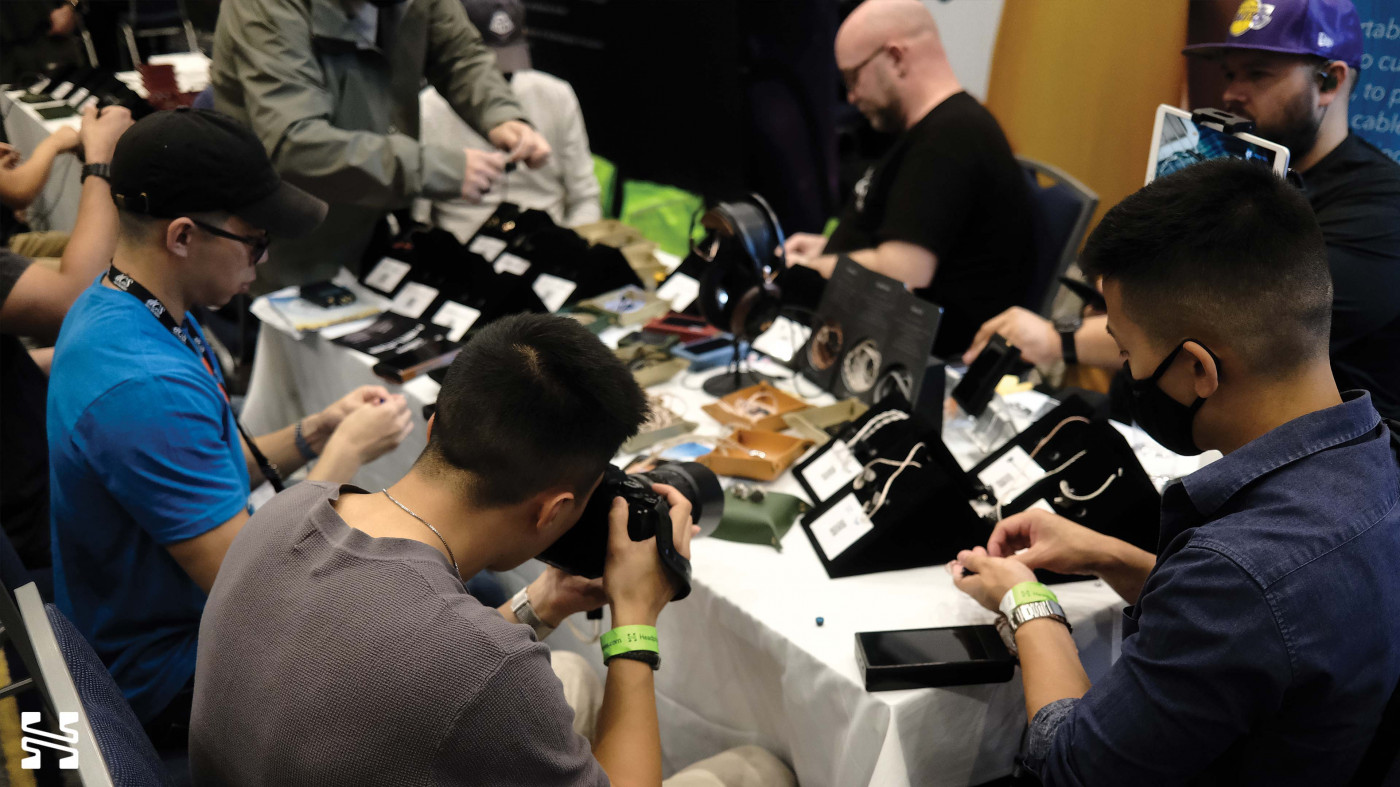 Back on the show venue, we decided to head over to Musicteck's booth. This was packed, but for good reason: Andrew brought all the heavy-hitters! Talking with Andrew, it was great to learn that Musicteck will be stocking Elysian IEMs in the future, as the brand has been notoriously difficult to get ears on or purchase for those in the USA. I had a great time jamming out to the Annihilator and comparing my Diva CIEM with the universal version (spoiler alert: they sound pretty much identical, minus a tad more stick impact on my CIEM). The representative helping to run the booth was a pleasure to talk with too!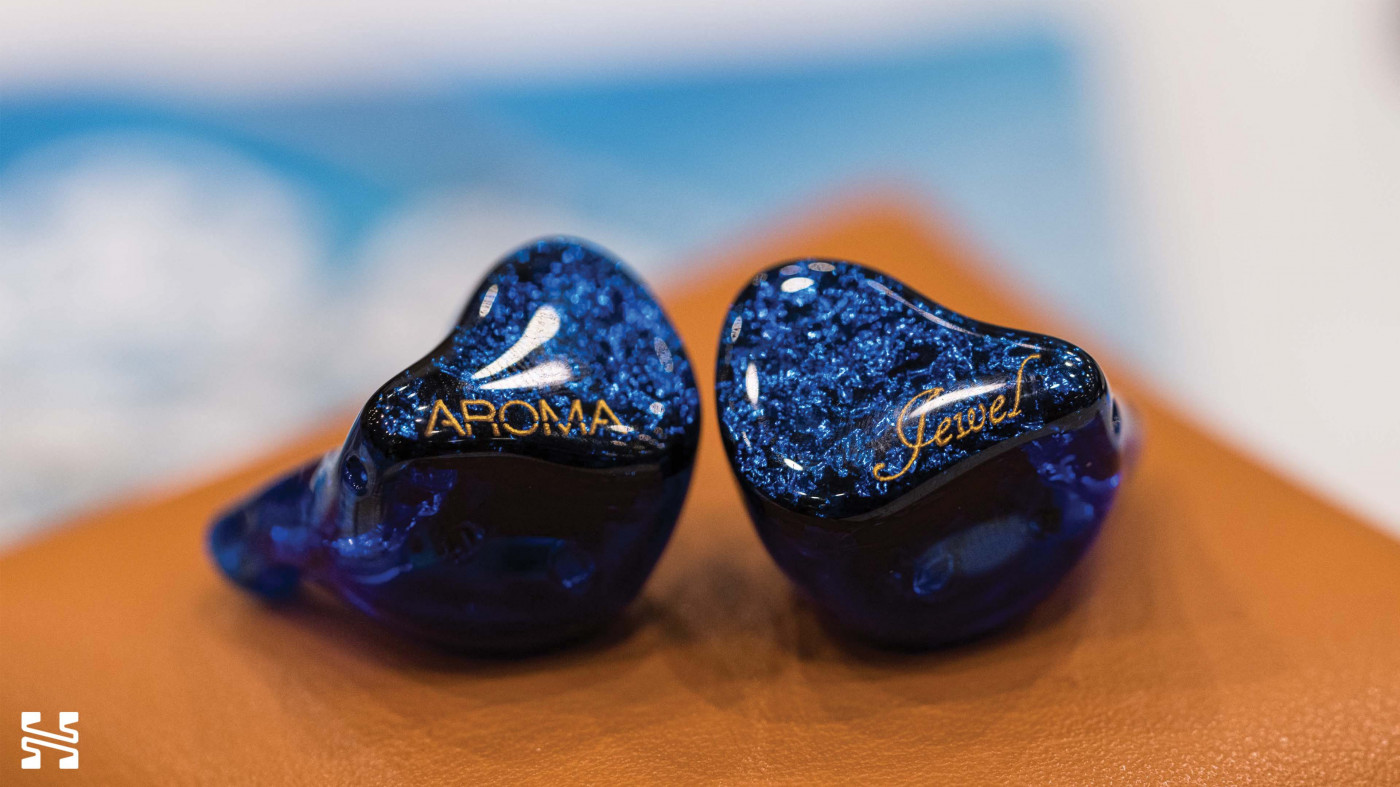 Moving to the juicy stuff, I'd been wanting to hear Aroma Audio's Jewel for some time, as I'd seen a lot of praise for the IEM. Personally, though, I found myself less impressed. The glaring issue with the Jewel - at least to me - lied in its upper-midrange and lower-treble regions. Granted, there are IEMs that get away with recessing some parts these regions, but the Jewel skewed too far into left field for me. The leading edges of notes were fairly blunted here, and the bass of the Jewel generally left no better an impression on me. Interestingly, though, the Jewel did sound fairly resolving - it had a nice amount of texture without delving entirely into gritty territory - perhaps due to the unnaturalness of these recessions enhancing the perception of detail.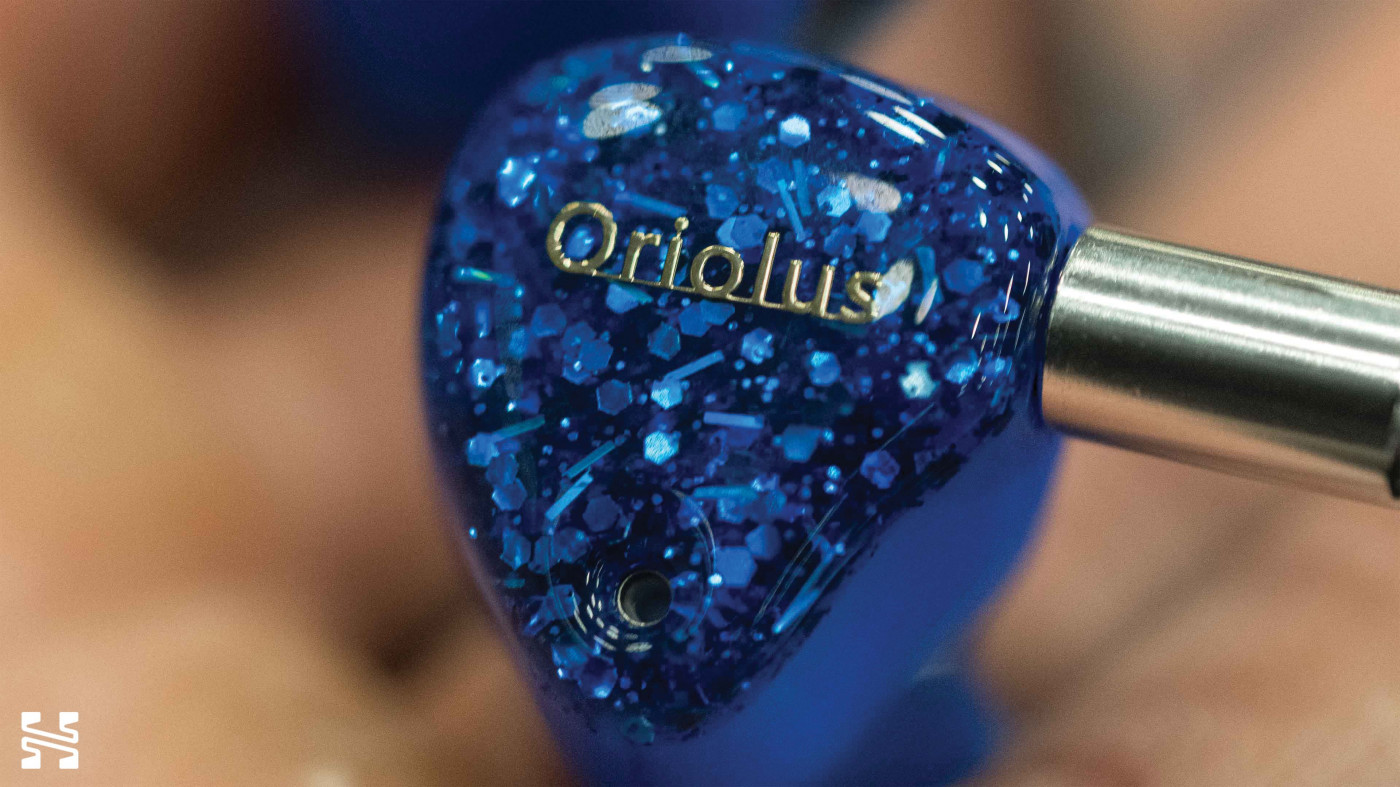 I heard a couple of IEMs from Oriolus as well. The Szalayi had an extremely bass heavy low-end that was about equal parts sub-bass and mid-bass. The quality of the bass itself was decent, but it definitely pushed too much into the lower-midrange. Moving upwards, I likewise found the Szalayi's tuning to be somewhat questionable. The upper-midrange balance was off, and this impacted timbre in tandem with the very thick lower-midrange. I can't say I was too impressed (read: I was not impressed) with this IEM.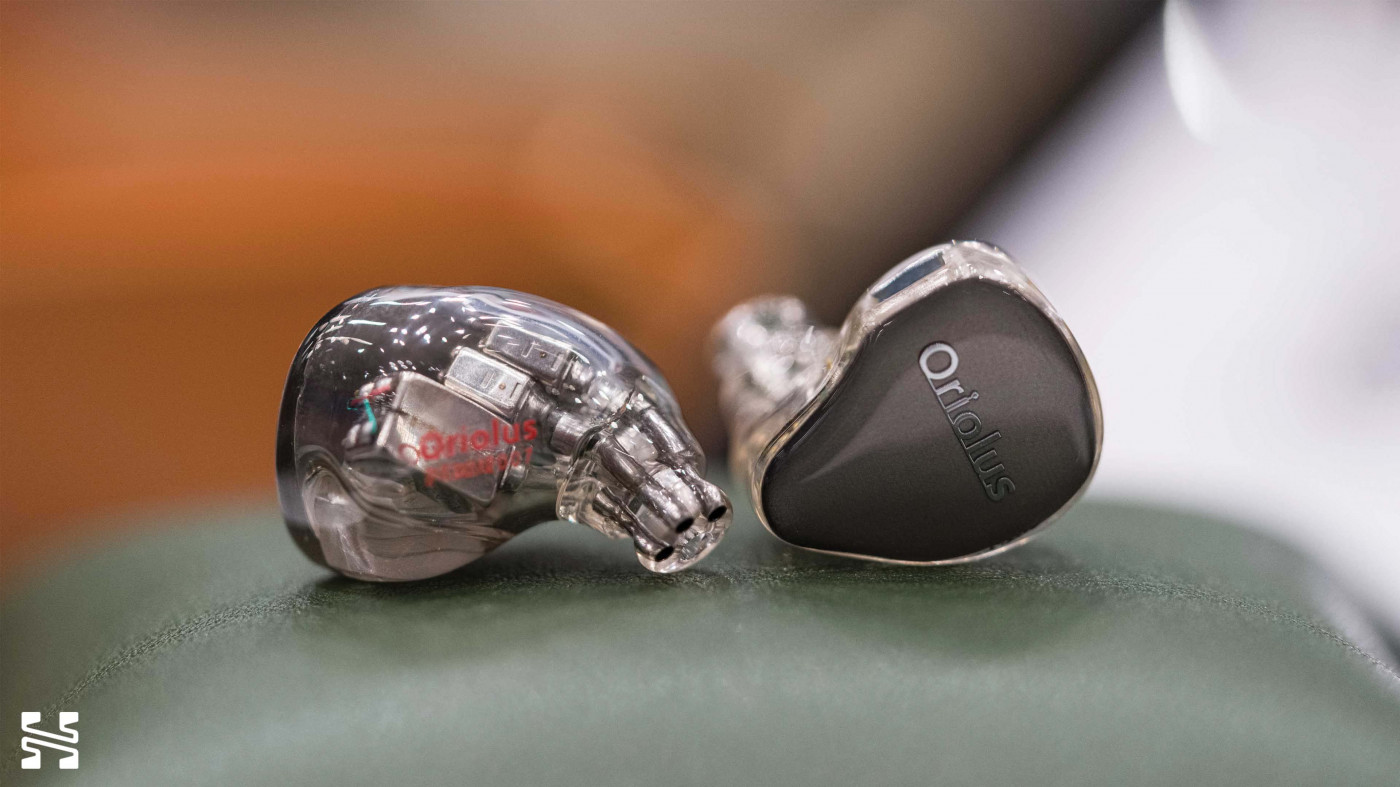 Next, the Mellianus had a more conventional lower-midrange compared to the Szalayi. It still maintained more of a mid-bass emphasis which beget a drier type of presentation down low. The upper-midrange of the Mellianus was somewhat aggressive with a hump from 1-3kHz which pushed female vocals upfront for a strong sense of clarity. I also found treble on the Mellianus to be a bit sharp somewhere in the lower to mid-treble region. Overall, this culminated in the Mellianus having a dry and upwards-compressed sort of presentation that could be intense. But this wasn't a bad IEM overall, and I think it might have a target audience.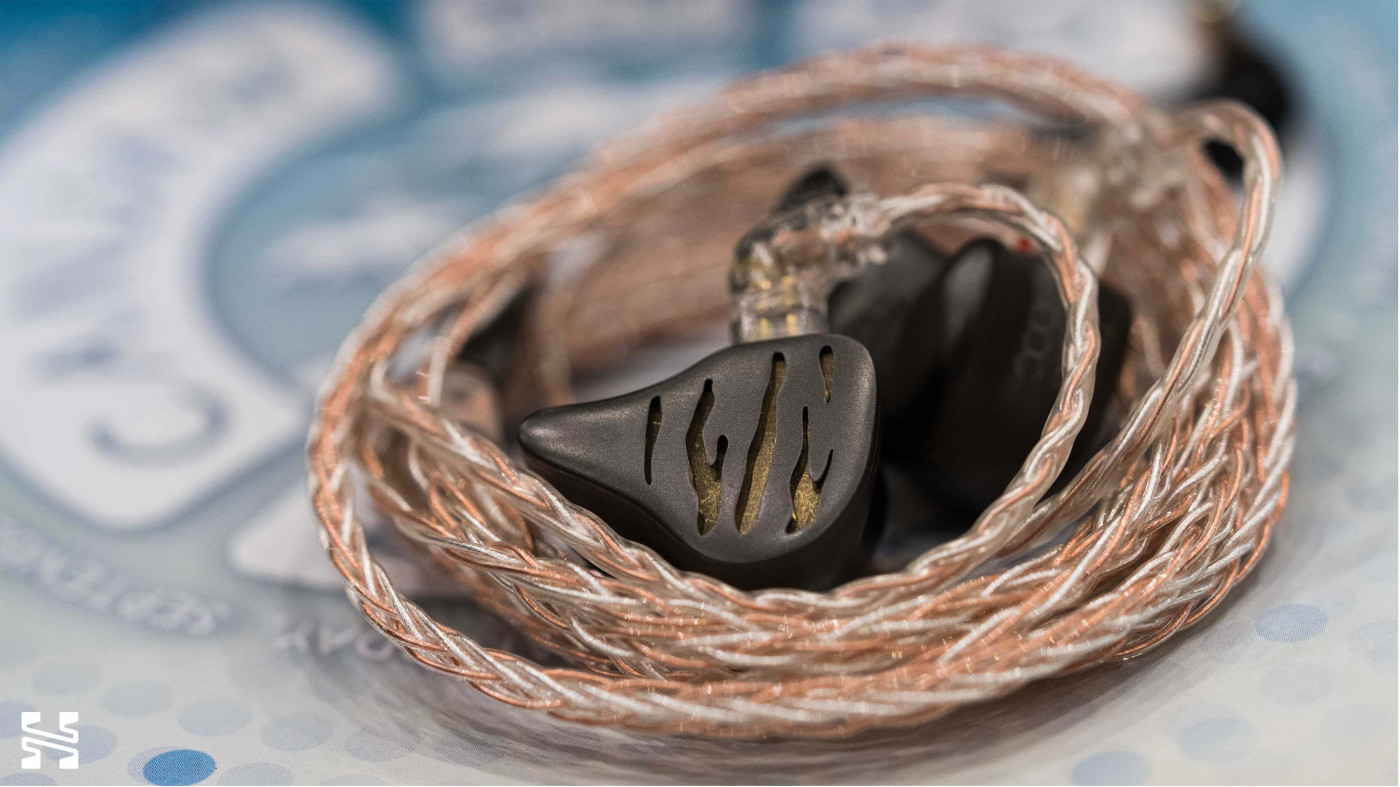 The QDC Tiger's build was of robust but lightweight titanium, which I can definitely appreciate. Sound-wise, the Tiger had a conventional BA presentation; by this, I refer to a sense of raspiness, weightlessness to notes that is exacerbated by a lack of air past 10kHz. It basically sounded wispy past 10kHz, almost like the ESTAT drivers it was using were not properly implemented. Resolution was still solid, but I couldn't help but feel that this was the Tiger's only real technical merit. Outside of this, the general tonality of the Tiger was somewhere along the lines of neutral-warm. My overall impression of the Tiger was that it was decent, but not particularly competitive for its $1400 asking price. Perhaps with a serious amount of power you could mitigate the Tiger's upper-treble extension issues.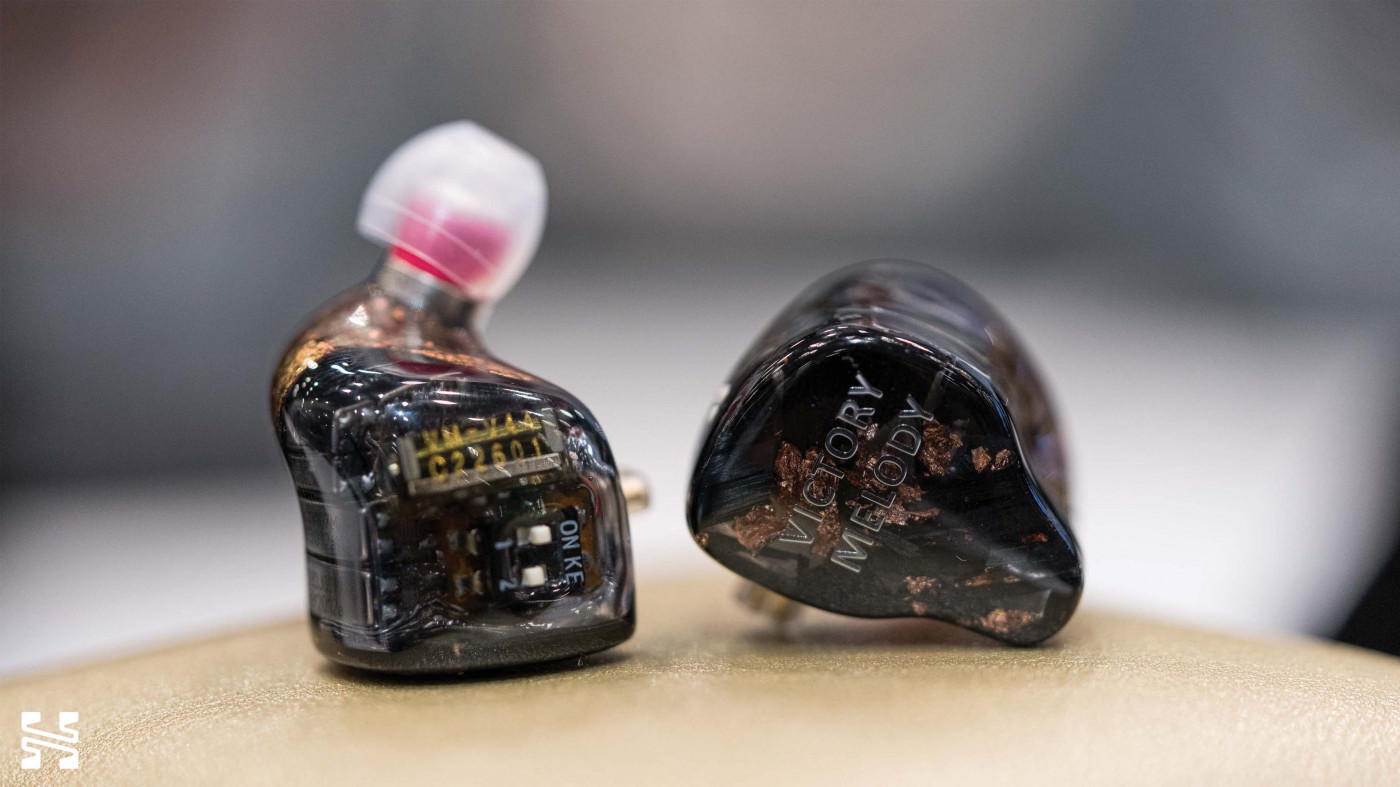 Adjacent to the Musicteck booth, Unique Melody had a couple of new IEMs at the show for me to hear. The V44 was quite possibly one of the largest IEMs that I have ever held. Likewise, the best way of describing its presentation is as big. I suspect that this perception is somewhat due to a couple factors: 1) at least with the setting that I had it on, a massive (and somewhat uncontrolled) bass boost, and 2) a relaxed pinna compensation and more recessed upper-midrange. The treble of the V44 seemed to be mid-treble emphasized - a bit sharp - and with good extension. Transients otherwise on the V44 had a slight blunting to attack which, again, I would suggest is mostly due to its unconventional tonality. Overall, I don't know if I liked this IEM, but it was certainly worth giving a listen just for kicks.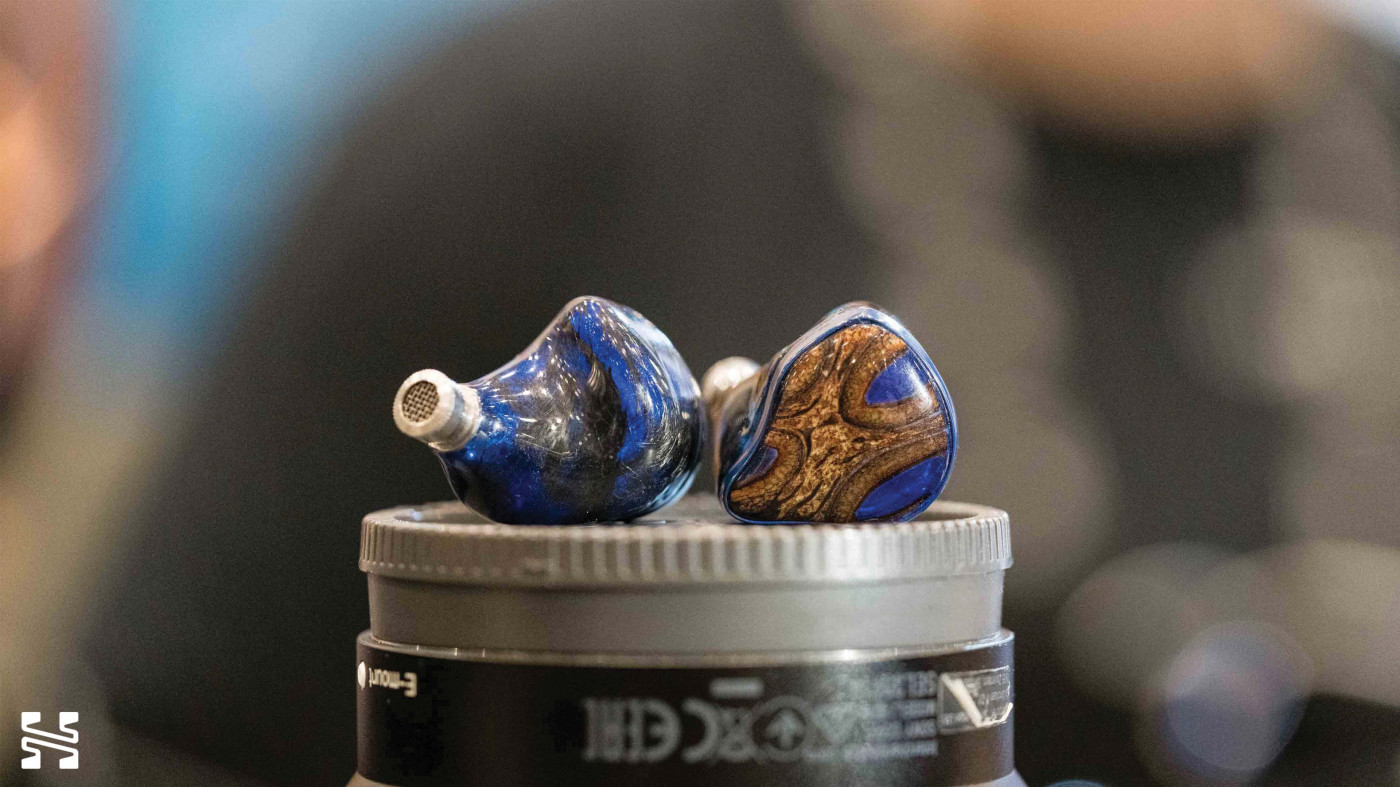 By contrast, the Multiverse Mentor had a more conventional type of tuning with a more aggressive pinna gain and upper-midrange. Combined with a mid-treble emphasis, this could make the Multiverse Mentor somewhat intense despite the great clarity. Bass on the Multiverse Mentor seemed to be mostly sub-bass focused with some mid-bass for some slight warmth in the lower-midrange. Overall, I thought this was a pretty solid IEM for the clarity-heads in isolation, but not really pulling weight for its price point either. 
The Red Halo was probably the least desirable IEM I heard from Unique Melody. It seemed rolled-off on both ends of the spectrum, and it had a thick, midrange focused sound. I didn't think the technicalities were anything special. Conversely, I finally had the opportunity to hear the MEST Indigo which is probably the Unique Melody IEM that I walked away the most impressed with from. The MEST Indigo is basically reminiscent of the MEST MKII with a stronger focus on bass. It does have less treble extension; however, I found it to be mostly pleasant and a strong performer all-around. Now is the Indigo better than the MEST MKII or even the MEST MKI? That's more debatable, and I'd need to A/B the IEMs to know for sure.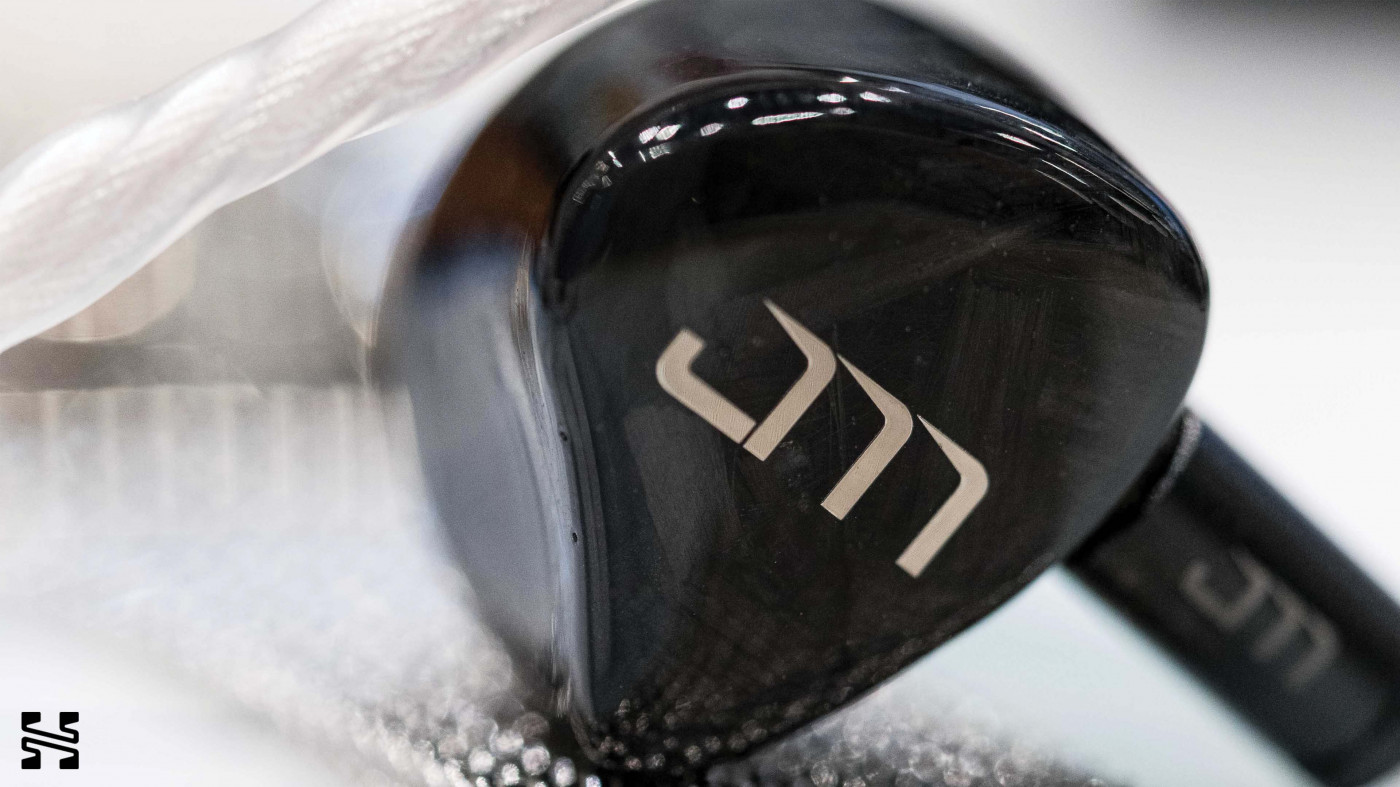 I tried one IEM from Jomo Audio called the GT600. The GT600 had something of a V-shaped sound with boosted bass and a forward upper-midrange that could come off as somewhat shouty. In accordance with the tuning profile that I heard, I felt the lower-midrange of the GT600 was recessed somewhere, perhaps around 1kHz. Treble was mid-treble oriented. Basically, the GT600 had a colored and exciting sound even if the execution might not have been quite to my taste.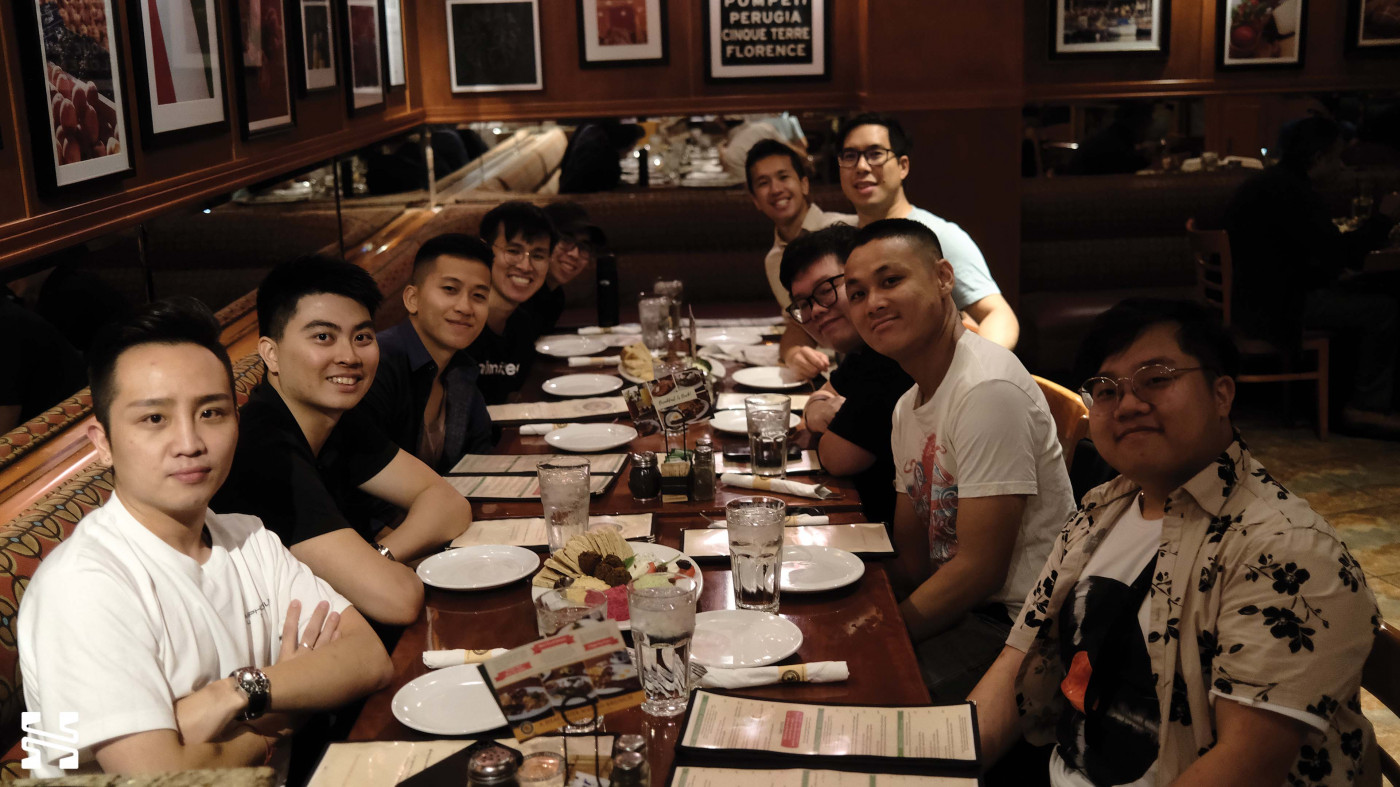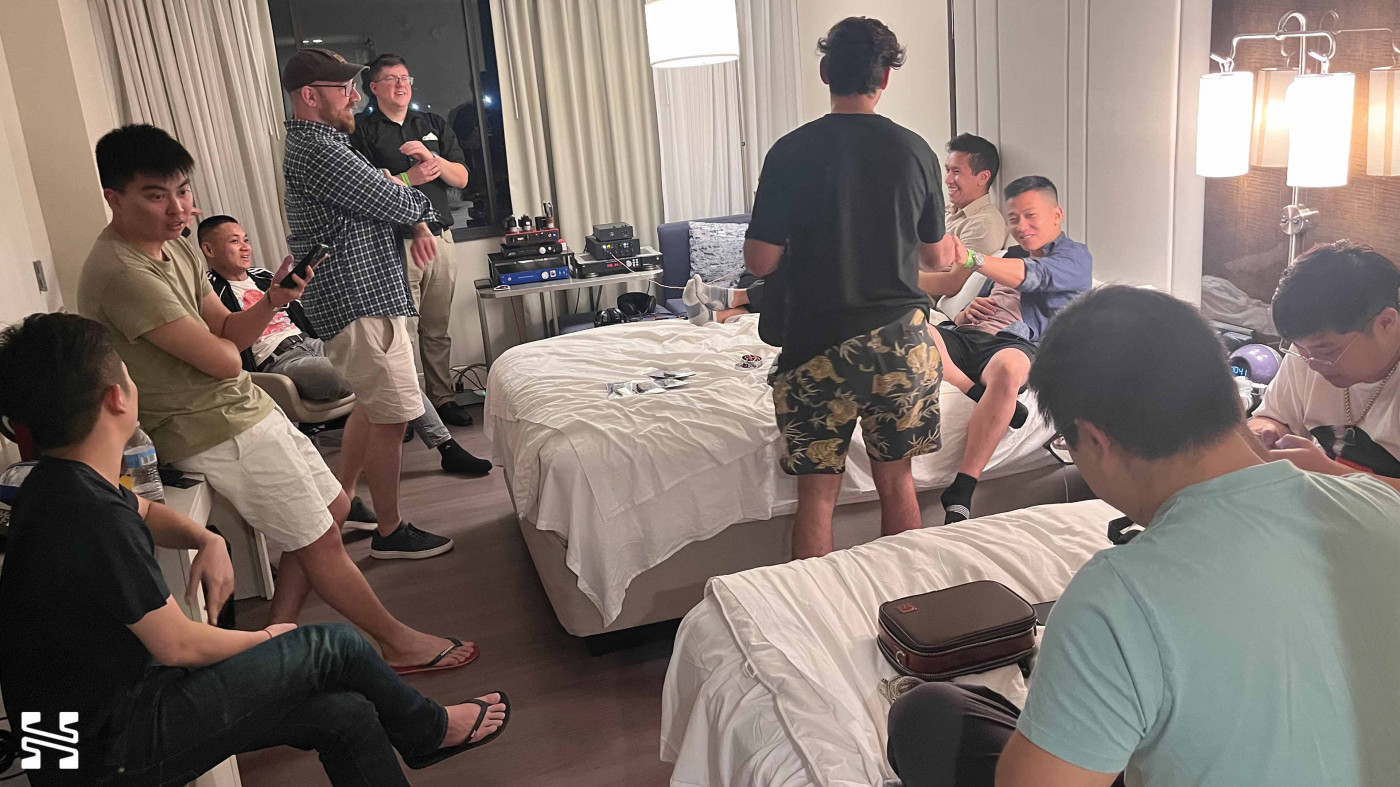 At the end of the show, the gang decided to head over to dinner at a Mediterranean restaurant. Again, the portion sizes were ridiculous and the value was pretty solid. This was followed by another gathering in the hotel where we basically hung out and demoed some fun stuff. Joseph from Letshuoer was in tow, and he brought along a 1DD+11BA prototype housed in a titanium shell. This had a pleasant, neutral-warm tonality with solid extension on both ends. Technicalities were decent, but not quite there yet, mostly due to some minor blunting in the bass and oddity in the upper-midrange. There were also some prototypes from Symphonium Audio that I heard, but I don't know if I'm allowed to talk about those yet!
Day 2
I kicked off my second day at CanJam by visiting ZMF's room, where I finally had the pleasure of meeting Zach and Bevin, the couple behind ZMF. Both were super friendly and approachable; Bevin also got me set up with the Caldera, their latest planar headphone. I'm glad I stopped by here on the second day because even with the abating crowd, the ZMF room was still packed to the gills.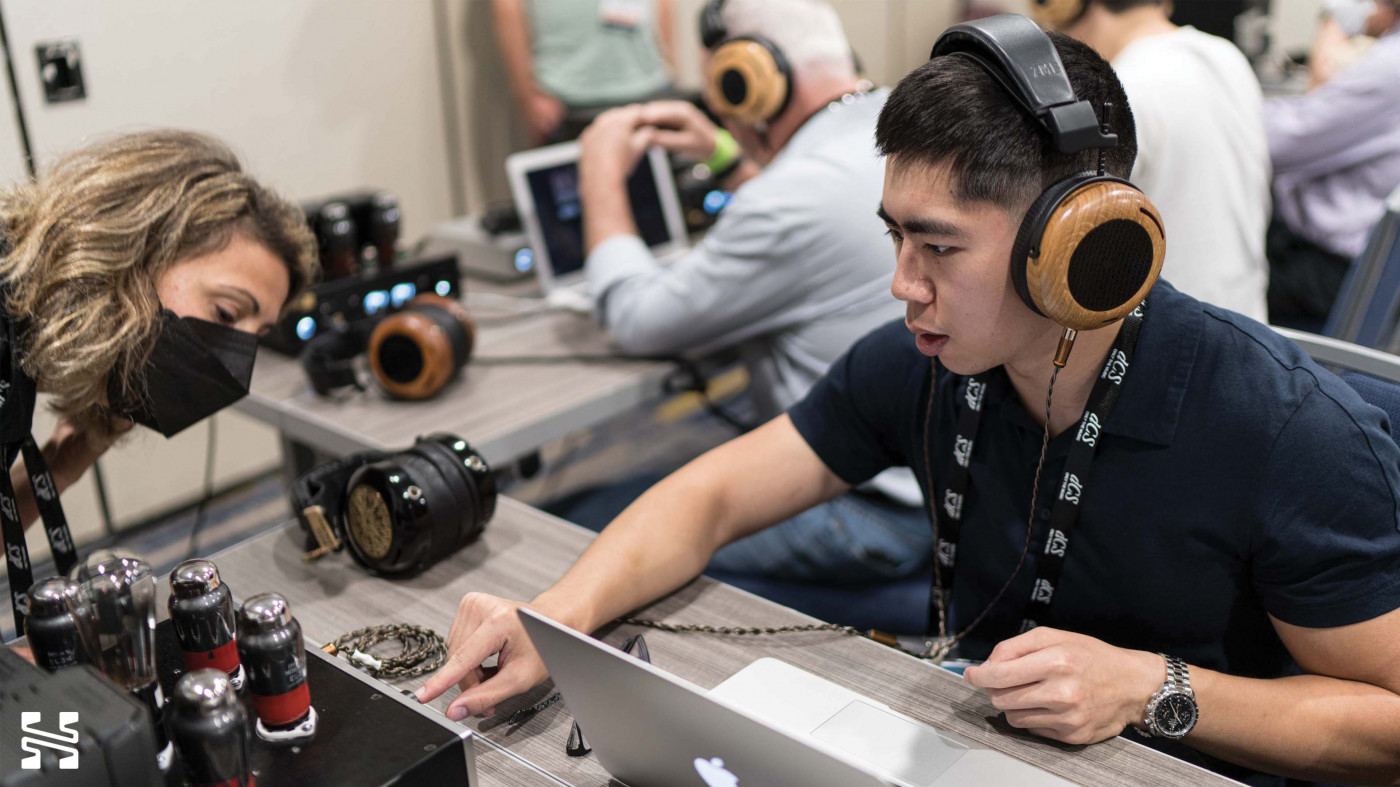 Generally, I found the Caldera to have a pleasantly warm tonality (mostly due to a more reserved pinna compensation) with the addition of what sounded like a mid-treble peak. Technicalities on the Caldera were decent; the headphone's imaging and its sense of staging are probably what stood out most to me. Like all the ZMF headphones, the build quality was excellent.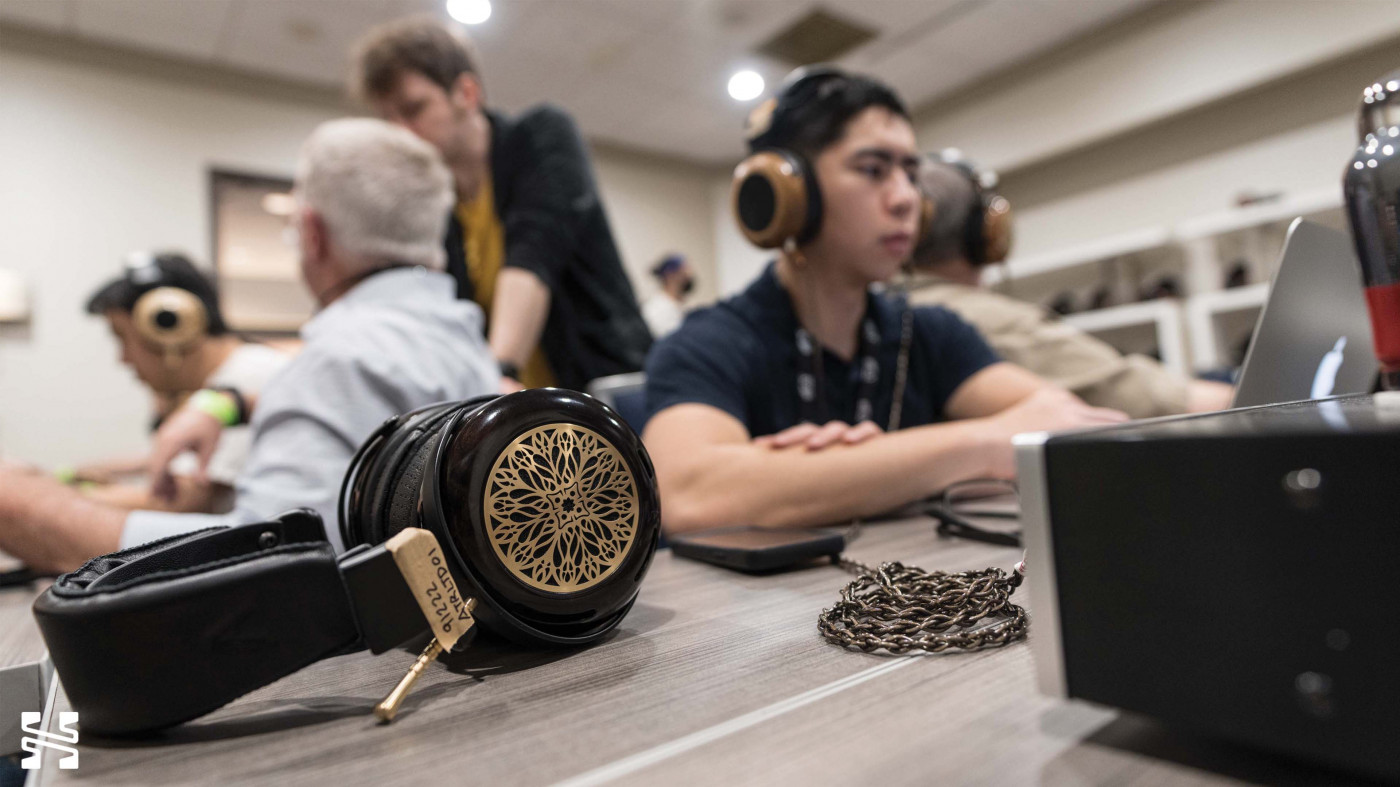 It's not the Auteur Classic, but this shot of an Atrium was too good not to use!
I also had the opportunity to hear the Auteur Classic on Bevin's recommendation. Now, I've said it before, and I'll say it again: I feel that the vast majority of headphones are not tuned very well. But this, this is a headphone that I can get behind. The Auteur's tonality is perceptively almost spot-on with mostly linear bass, a neutral amount of pinna compensation and a surprisingly smooth treble response minus what sounded like just a hair too much emphasis at 5kHz. I felt that resolution and clarity were a noticeable jump up from the Caldera (although I think the Caldera had better imaging). Honestly? This just might be the ticket if you're looking for a respectable all-rounder headphone at $1500 or so, and it instantly ticked a lot of the right boxes for me when I started listening.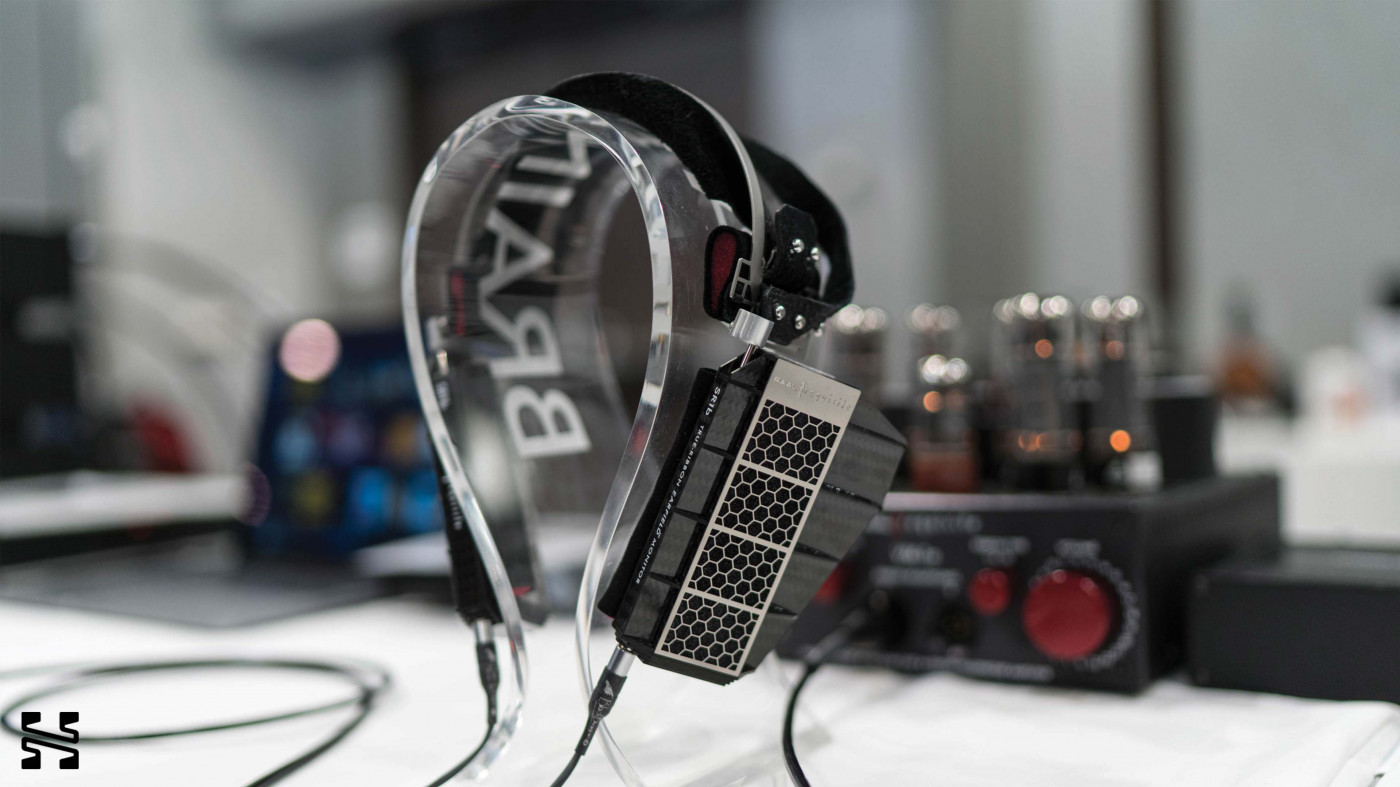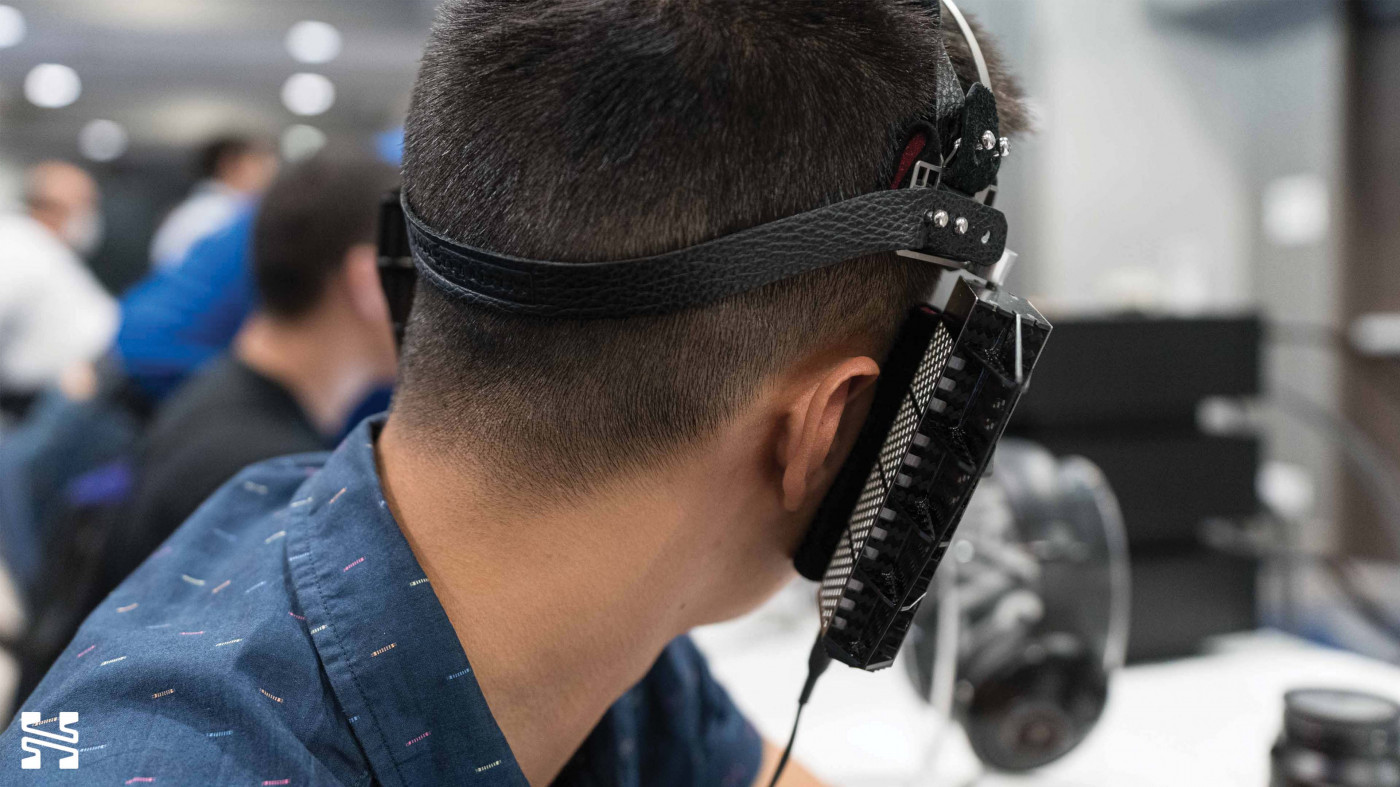 Moving back to the show floor, I finally got to hear my first RAAL headphone at this year's show. The RAAL SR1a had an extremely unique design wherein the cups (if that's what you'd call this!) of the headphone didn't even seal against your ears. They basically free-floated in front of you like miniature speakers, meaning that sound from the SR1a blended in completely with the ambient environment. I'm not really sure what I even heard - the headphone seemed extremely dependent upon the fit positioning and there was zero isolation - but it was definitely a cool concept.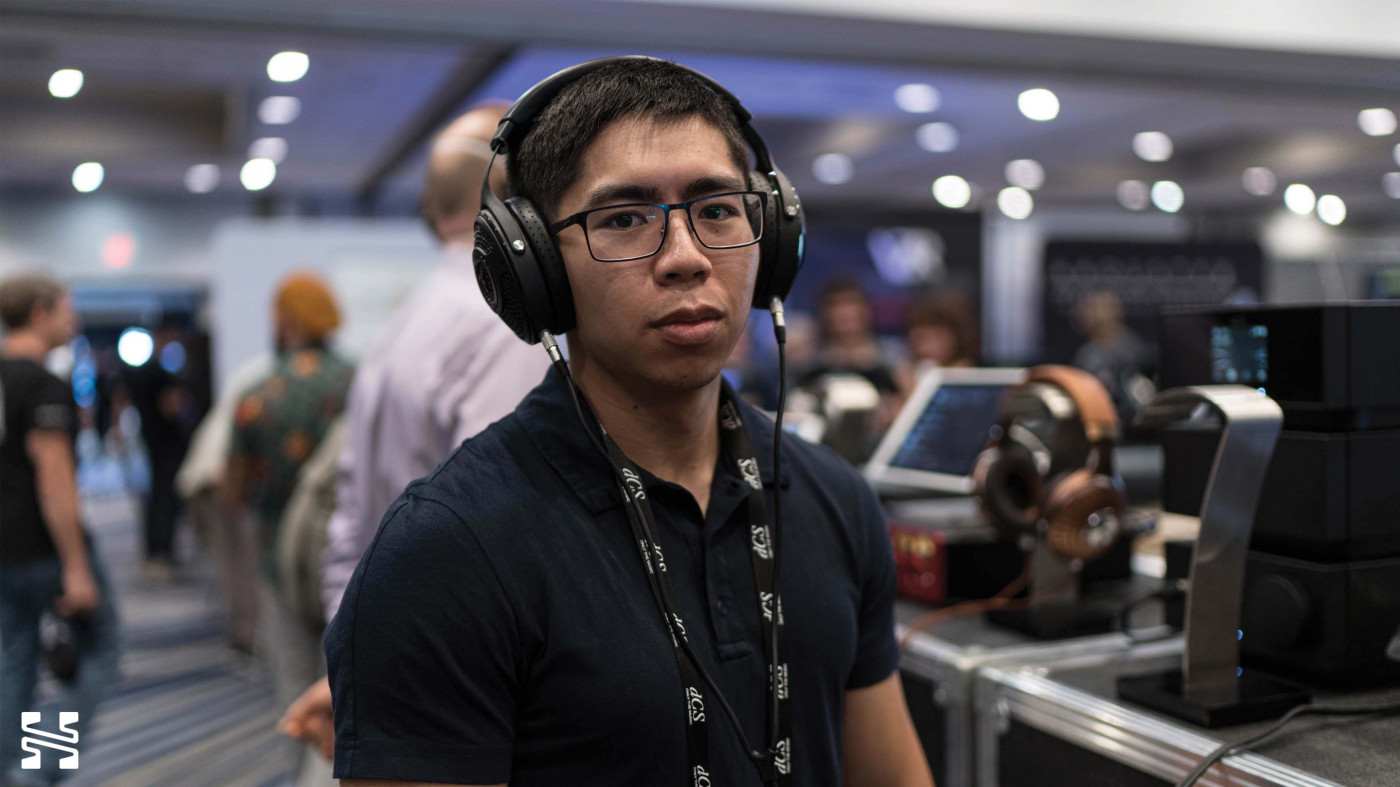 At Focal's booth, I demoed two headphones. One was the closed-back Stellia which was simply not for me. The Stellia's tuning was everywhere from the boxy, pulled back upper-midrange to the clanky, harsh treble. It was hard to look past the Stellia's tuning deficiencies to even appreciate its technical merits which were still, in my opinion, somewhat underwhelming. I also demoed the Utopia 2022. I haven't heard the original Utopia in a long time, so it's difficult to say what's different about the 2022 version - even more so in the din of show conditions. But if I had to put my finger on it, I think that the bass on the Utopia 2022 was a bit more plump around the mid-bass regions. I'm not sure if its sheer bass extension was actually better (again, show conditions), but the 2022 version did seem to sound a tad warmer from memory. Perhaps some listeners might find that this also addresses some of the harshness in the treble at around 12kHz.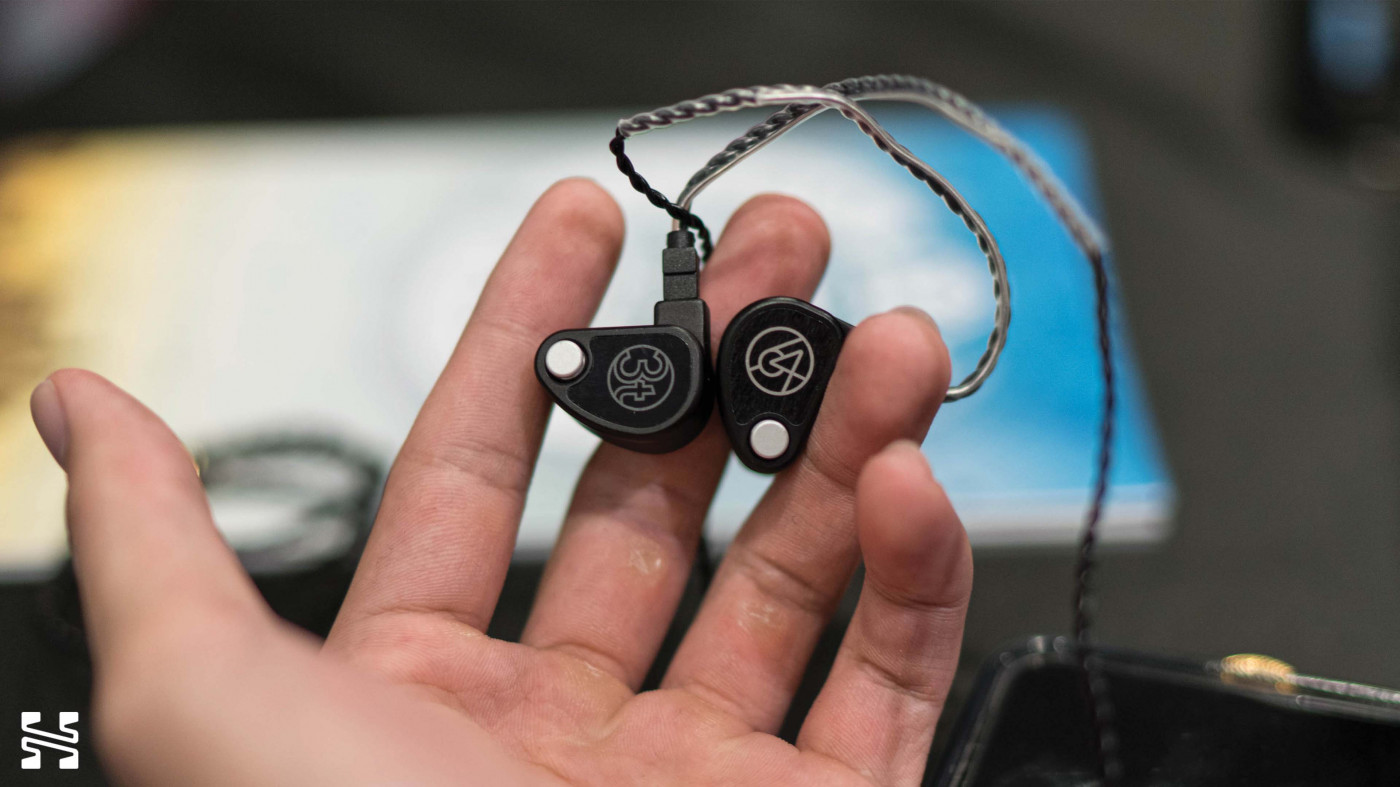 At the end of day though, I'm an IEM guy and I had to make a pit stop at 64 Audio's booth. They haven't released any flagship products lately, but their lineup does have something of a hidden gem in the form of the (not for retail sale) U3t. In fact, I had to ask to demo it because it wasn't even on display! The U3t sounded fantastic and closely reminiscent of the U6t's sound signature. There's just something about this type of tuning that really clicks with me, that I don't hear with my A3t compared to the U3t because of the differences in insertion depth and the resulting treble responses. The BA bass on the U3t punched hard, the upper-midrange was tastefully more reserved, and most importantly, the tia tweeter implementation peaked and dipped in all the right places to pull off the unique presentation that I associate with the U6t and U12t. Man, the A3t really needs to be released as a UIEM like this. The only issue? It might end up undercutting the U6t because it's so good!
I also did some A/B with my Elysian Diva and the Tia Trio (for which Kalani, who's 64 Audio's rep, jokes I like more than the U12t because I have literally demoed the Tia Trio at every single show). Well, I can't deny I do prefer the Tia Trio more than the U12t on certain tracks. I think it's also a smidge better than the Diva in terms of bass response and imaging. Me and my fascination with these low driver count IEMs, heh. 

Now, I believe we stopped at the FatFreq booth on the first day, but we made another round so Chitoh's sister, who joined us on the second day, could hear some of their IEMs. FatFreq is a small brand from Singapore and their table was bustling at the show this weekend. The main attraction? Their Maestro lineup. I reviewed the Maestro Mini a while back, but there are a number of other IEMs in the lineup that follow FatFreq's bass cannon tuning philosophy.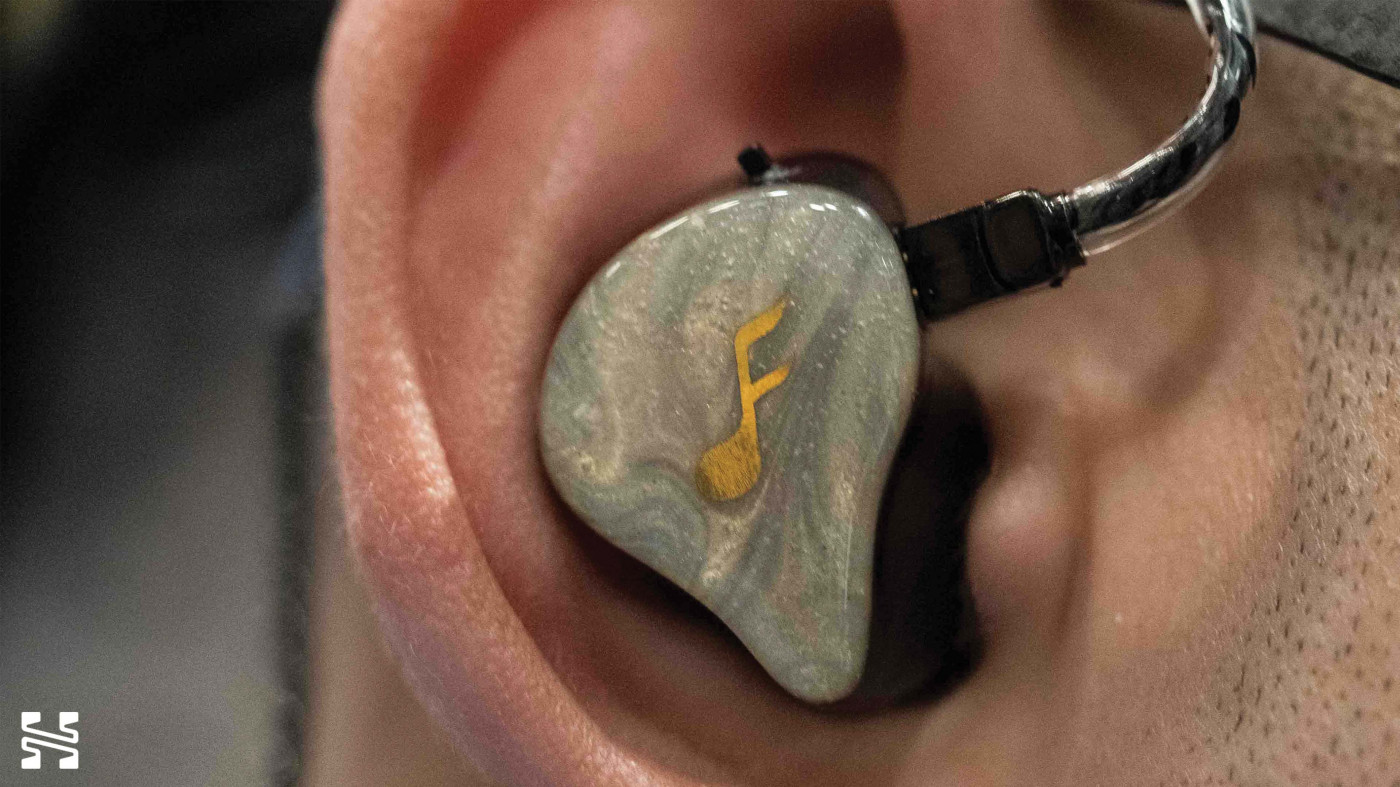 The Maestro SE was my favorite IEM at the FatFreq booth. The bass rise on it was incredibly controlled, more so than on either the Grand Maestro or the Maestro Mini (this one from memory). When you hit notes on certain tracks that go low, it's really something; both my friend and I agreed it was addicting. Like the other IEMs in the lineup, the midrange of the Maestro SE was close to neutral and then it had a fairly smooth, well-extended treble response. I think my main reservation with the Maestro SE was its sense of technical performance. I found most of the IEMs in the Maestro lineup to be more or less at around the same level of detail.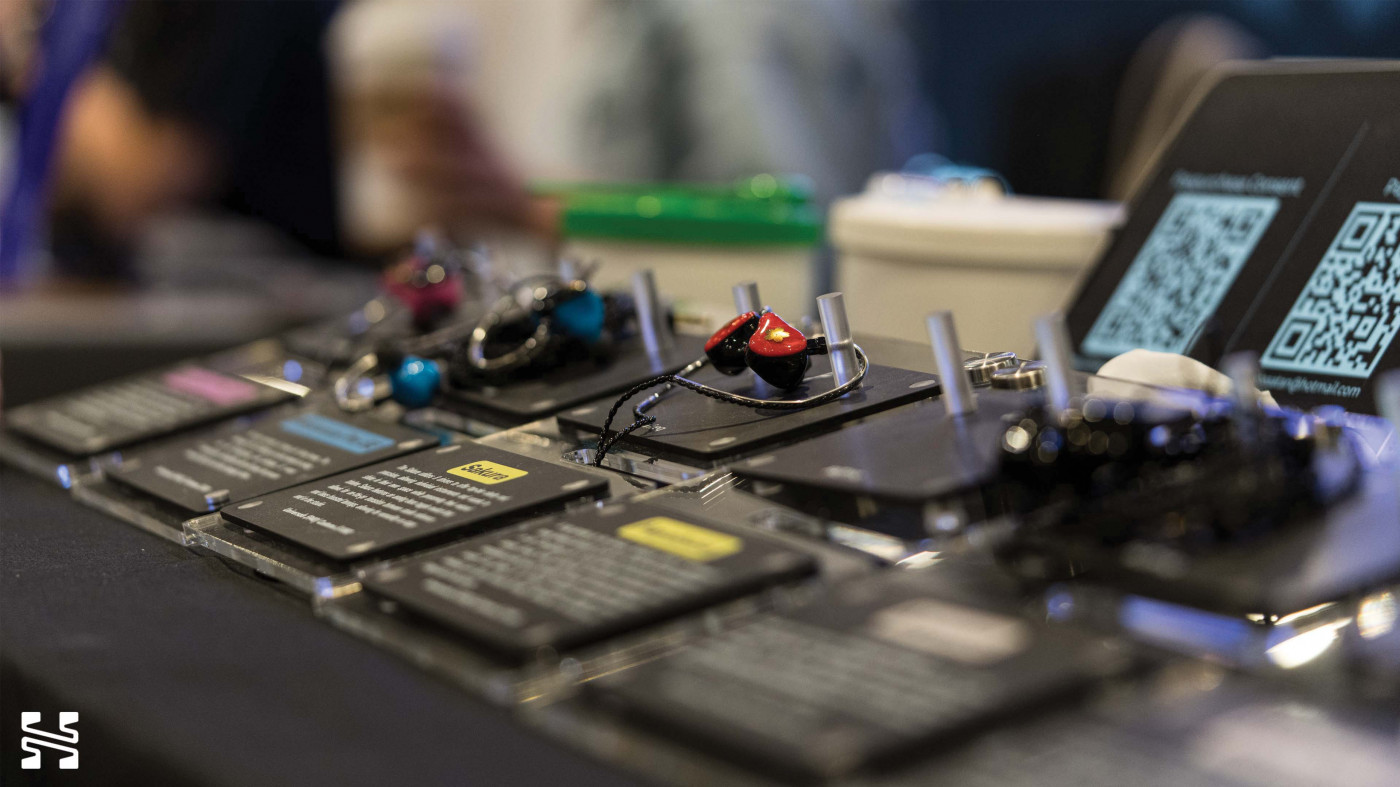 The Sakura and Hayabusa are FatFreq's renditions of more neutral monitors. I found the Sakura to have a pleasant, neutral-warm tonality with decent technicalities. It could benefit from more air, though, and that's where the Hayabusa came in. The Hayabusa sounded similar to the Sakura but with more upper midrange presence at both around 3-4kHz and past 10kHz which boosted clarity. Both IEMs had bass switches which stacked on a few extra decibels of bass boost. Both of these sounded decent to me, but I'd be hard-pressed to say which I preferred, as I felt like the Sakura's tonality was actually more refined past 1kHz or so, despite losing out in clarity to the Hayabusa.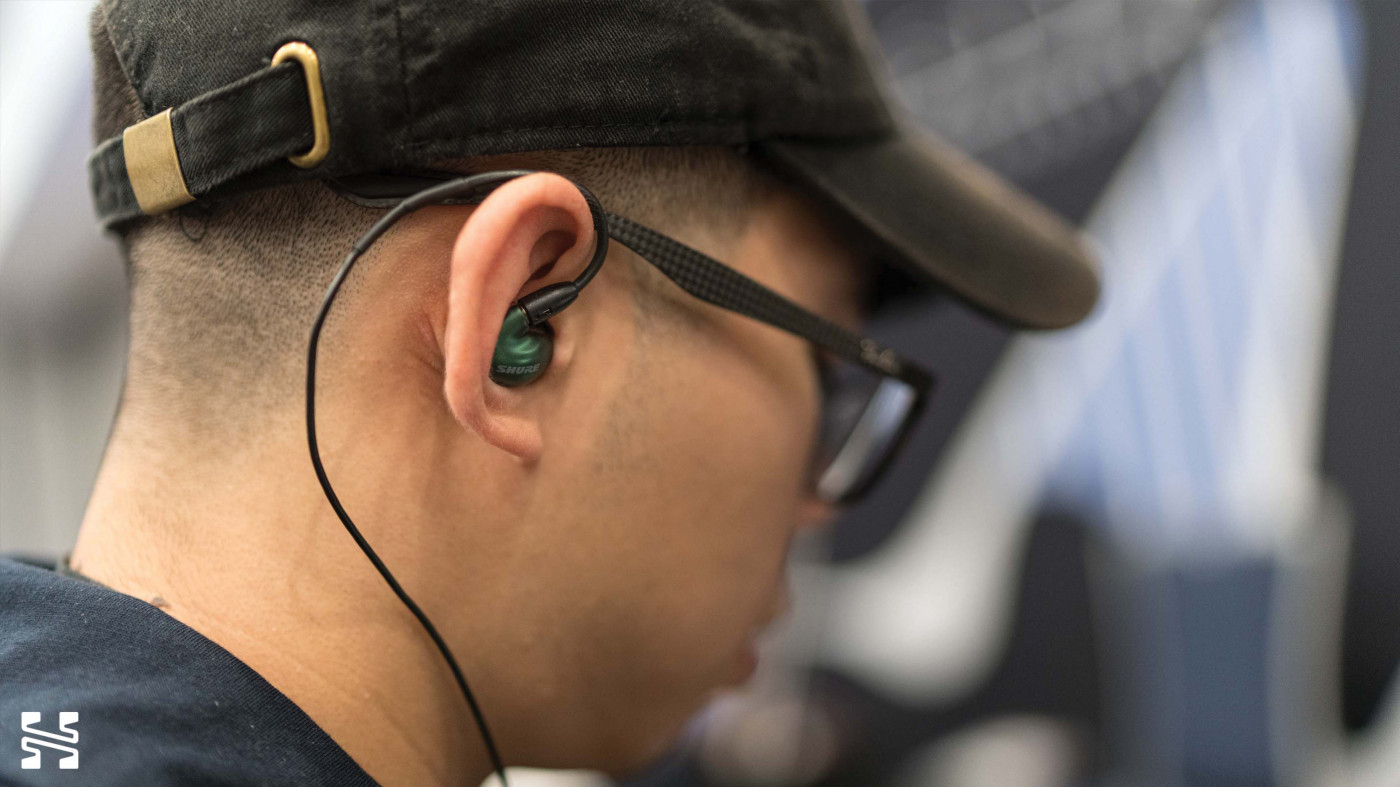 Finally, I heard two IEMs at the Shure booth. One was a re-visit with the KSE1200, the brand's true electrostatic IEM which requires an energizer pack. I hadn't heard this IEM in a couple years, but the KSE1200 was as remarkable as I first remembered hearing it. The resolution and sense of speed to this IEM were incredibly good. I also found the bass on it to be pretty solid, although there were some minor tonal flaws (such as the sheer brightness) that crop up under scrutiny. This is one IEM that you'll want to use foam ear tips with! But I think the KSE1200 should definitely at least be afforded a listen. 

The SE846 Gen 2 had a warm sound. Bass was boosted moderately, the pinna compensation regions were more relaxed, and there was a noticeable amount of roll-off over 10kHz. Swapping in the treble filter actually brought down the bass regions to enhance perception of the treble frequencies, but the sense of air and spaciousness that is associated with the 15kHz+ regions was still missing. Overall, I wasn't a big fan, but one of the associates working the booth was very knowledgeable about this IEM, and I appreciated him stating that the lack of air - even with the treble filter - was ultimately a limitation of the driver's capabilities. He also shared some interesting insight into how the treble filter is actually the "stock" tuning and removing it works in reverse by raising the amount of bass (or something to this effect, it got confusing!).   
Wrap-Up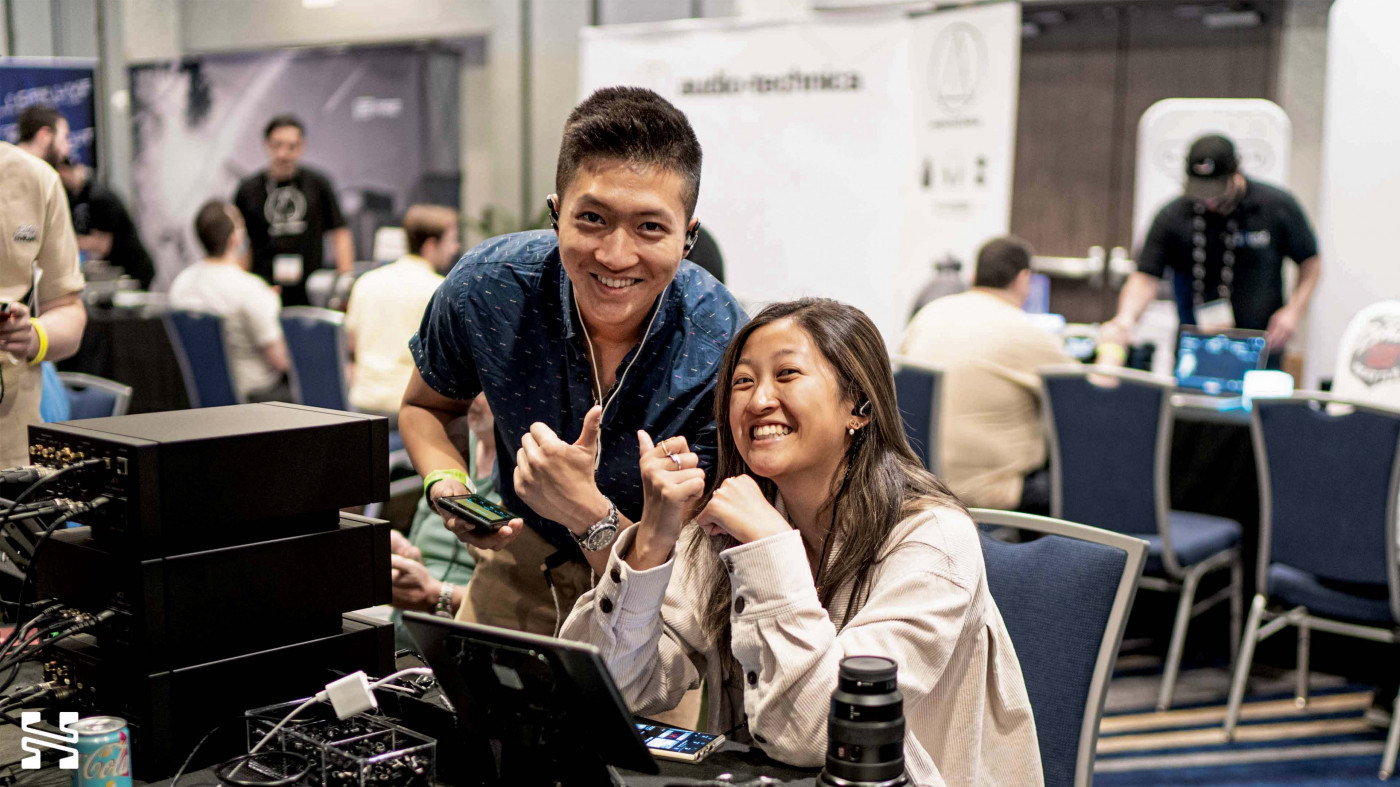 My friend and his sister jamming out to some IEMs at the 64A table. 
We had to leave early on the second day because of the lengthy drive back, but what an incredible show! The turnout was noticeably larger than last year's show which I already thought was quite big (then again, I didn't have any context). It feels like I say this every time, but I'll certainly be taking a lot of flashbulbs memories away from this event. Indeed, writing this show recap a day or two afterwards, I've already felt a sense of ennui setting in, and I'm realizing that it's basically because I had an incredible dopamine hit over the weekend. I'll be itching for next year's show - or possibly even sooner - to get my next fix!