Looking for Alternatives to Sony's WH1000XM5? Here are Chrono's favorite ANC Headphones of 2022!
Introduction
Whether it's because I've been traveling, walking through my college campus, or just testing for review purposes, I've spent a rather healthy amount of time over the past few months listening to wireless headphones with active noise canceling. Seeing as the highly-anticipated WH1000XM5 from Sony will soon be releasing, I thought that now–before reviewing the XM5–was an appropriate time for me to reflect upon my experience with other popular ANC headphones and share what some of my favorites are with you!
A quick disclaimer: this article will focus solely on over-ear headphones.
Best Budget Option: Final UX3000 ($149)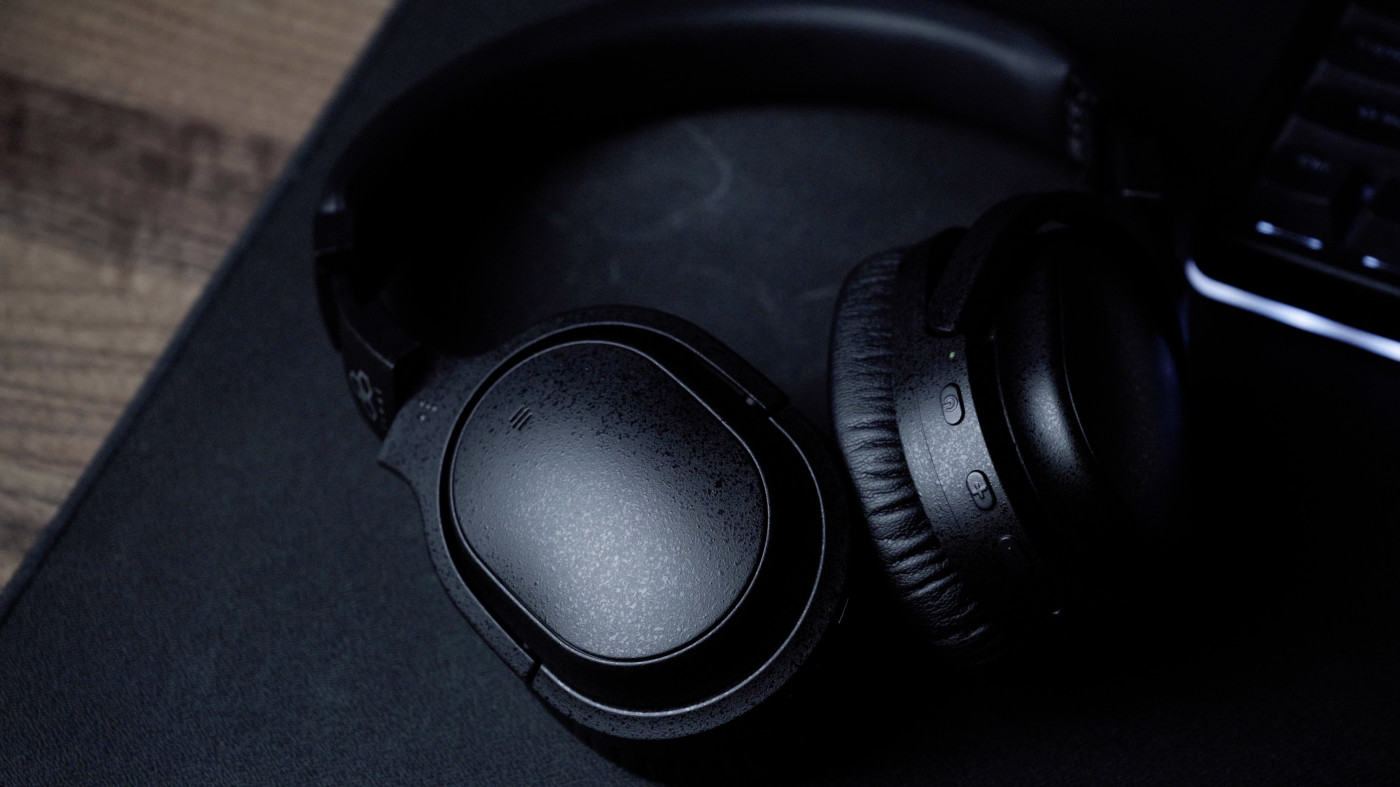 Reasons to buy
Solid Noise Canceling 
Balanced and natural-sounding tuning
35-hour battery life
Portable/lightweight
Incredible value for money (especially on sale)
Reasons not to buy
Strong Clamp Force
Ear cups may be too small for some
Faint, audible whine or noise at low volume
The Final Audio UX3000 is the ANC headphone that I most recently had the chance to audition, and it's one that blew me away instantly. Its design may not be the most attractive, and its ear cups may even be a little too small to fit as over-ears for some users, but for $149.99 it delivers some of the best performance I've heard from any ANC headphone--it's a headphone that, honestly, even at less than half the price, I'd take over the Sony WH-1000XM5.
While it delivers very good passive noise isolation and solid noise canceling performance, what really makes the the UX3000 standout is its phenomenal out-of-the-box tuning and tonality. It has an extremely natural-sounding frequency response that delivers deep bass, rich and well-contoured mids, as well as treble that is present without being harsh. Now, choosing a budget ANC was very tough as the Opus from Razer also has a very good stock frequency response, but ultimately I found the UX3000 to be the headphone which best catered to my tastes and preferences while coming it at a lower price point and possessing a longer battery life.
Best Noise Canceling Performance: Bose QC35 II ($299)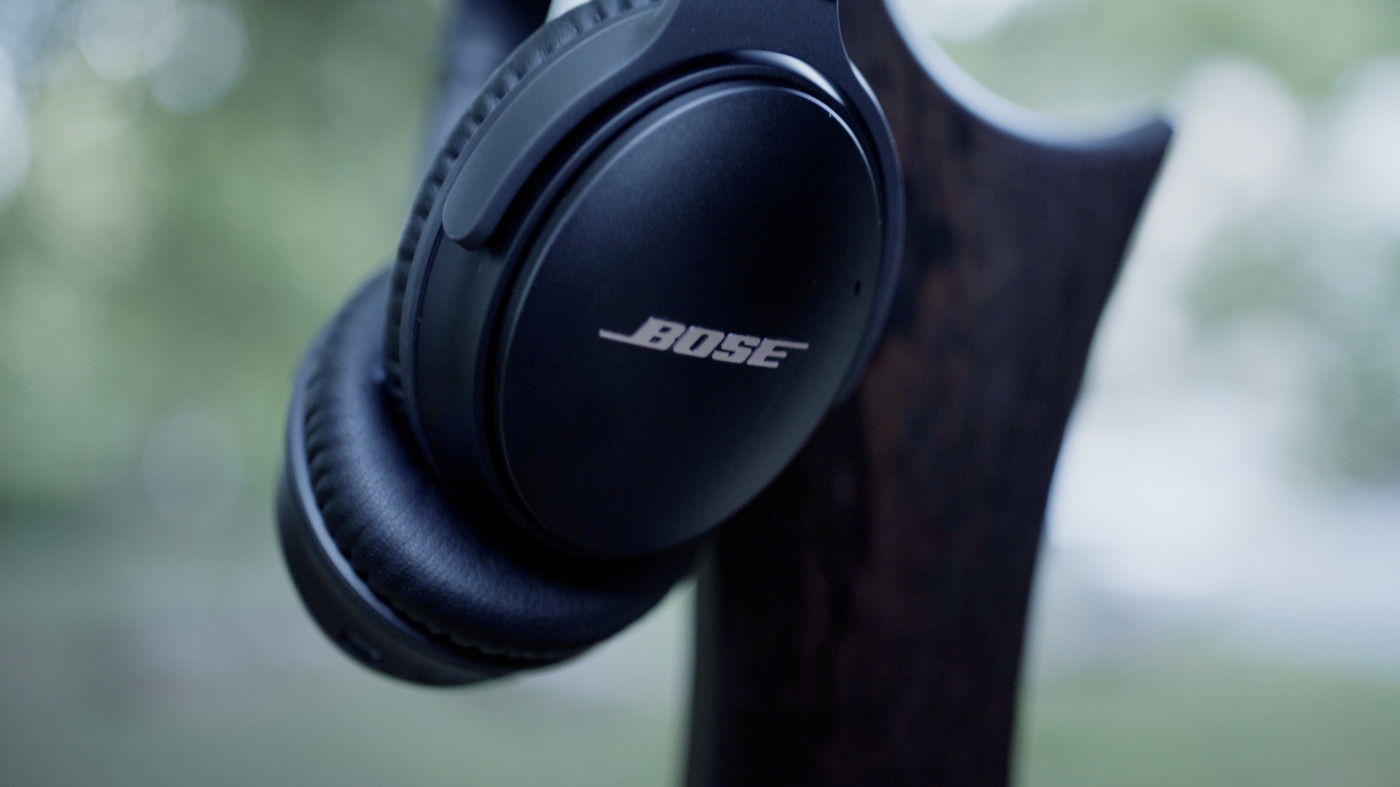 Reasons to buy
Top-tier Noise Canceling
Less intrusive bass than Bose 700
Slightly more affordable than Bose 700
Very comfortable
Solid tonality with great bass and treble extension
Reasons not to buy
Slight unevenness around 2KHz in the upper midrange can give a subtle "nasally" timbre
A little bit of 6KHz spike/sibilance
No EQ support in app
I've always appreciated Bose's noise canceling performance as I feel like their headphones have always served as a benchmark for other ANC competitors in this regard; and well, when it comes to providing world-class noise canceling, the QC35 II certainly delivers. 
When assessing the quality of a headphone's noise canceling technology, there are a few main factors for me that really sell the experience, and I feel like this set of Bose simply nails all of them. The first–and probably most important one–is the level by which they reduce exterior noise, and to this day I've yet to hear a headphone that can make a jackhammer sound as gentle as an ASMR video in the way that the QC35 II can. Then there's the way in which activating noise canceling affects the quality or tonality of audio playback, and in the case of the QC35 II audio playback is consistent in its reproduction regardless of the ANC mode that you're in. The last thing I appreciate is that even though the noise canceling here is very effective, I don't that "pressure" feeling that some users describe or the one I've experienced on something like the Sony WH1000XM4 which does make me feel like I want to pop my ears when I first put them on. 
So, ok, the noise canceling is fantastic, but some may be wondering why I chose the QC35 II over the Bose 700 and, well, I should mention that I did spend quite a bit of time going back and forth between Bose's two premium offerings but ultimately I found myself preferring the slightly more affordable model. This is mainly due as a result of differences in the headphones' tonal balances, and whilst they do have somewhat similar presentations the QC35 II just took the lead for me.
Their overall FR curve is similar, but listening closely it's quite clear that the Bose 700 is the warmer headphone of the two, with its bass shelf settling at around 300hz, instead of settling somewhere between 180-200hz as I'd expect to hear on a more "neutral-sounding" headphone. This meant that the Bose 700 had slightly congested and boomy sounding lower mids as a result of some minor upper bass bleed, and the headphones upper midrange and treble didn't quite adjust for that. On the other hand the QC35 II has a much cleaner bass to midrange transition, and has a more pronounced upper midrange that more adequately contours vocal and instrument lines. The one aspect of the QC35 II that I do think some users might have trouble with is the narrow treble peak at 6KHz, which introduces some low treble sibilance and could become a little fatiguing for users who are treble-sensitive.
Best ANC for iOS users: AirPods Max ($549)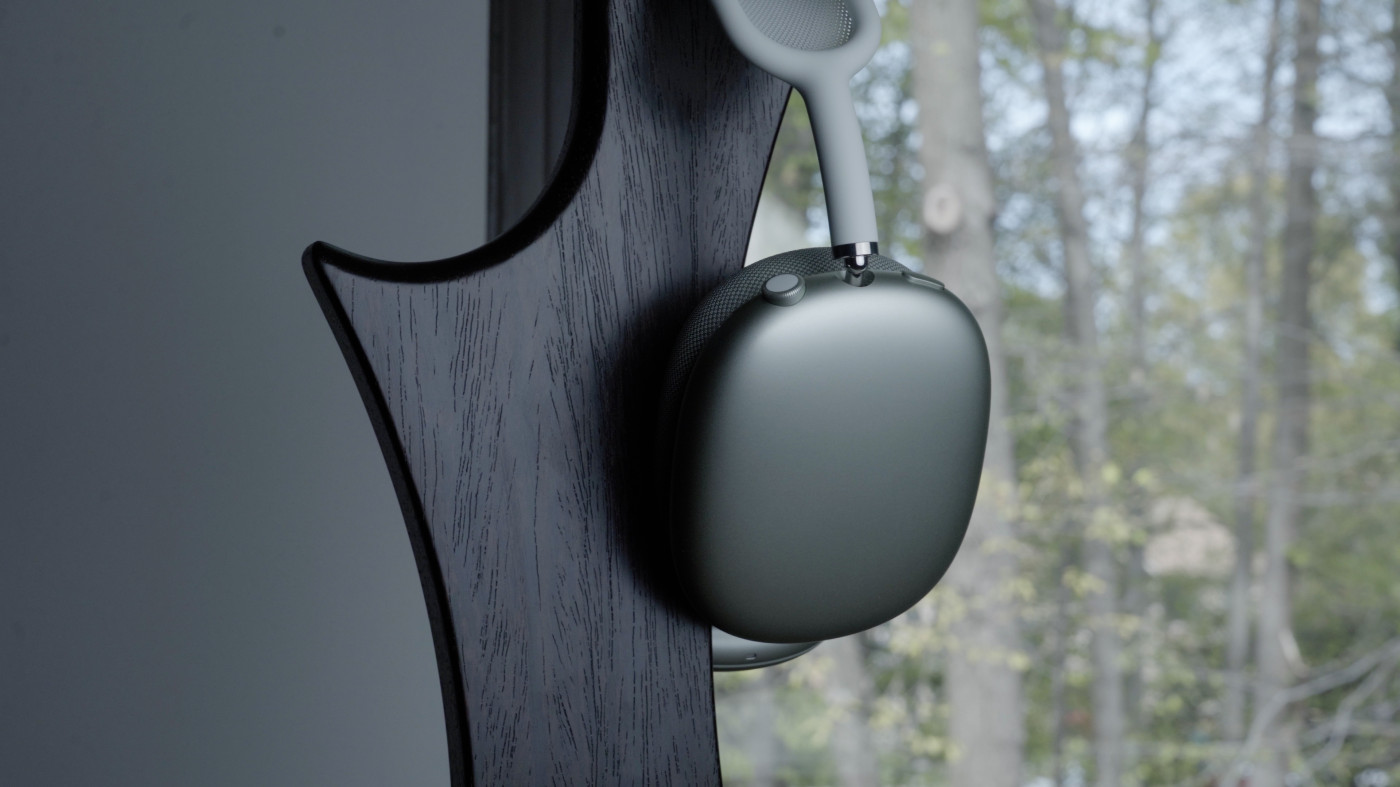 Reasons to buy
Top-tier Build quality
Stylish design
Well-integrated features in iOS
Great comfort 
Strong noise canceling implementation
Spatial Audio 
Solid tonal and technical performance
Reasons not to buy
Significant price premium compared to competitors
No support for custom EQ
As an iOS user, I struggle to see myself really picking any other ANC, over-ear headphone for on-the-go use over the AirPods Max. For their first over-ear headphone, I think that Apple did a fantastic job in delivering both an enjoyable audio experience and an experience that feels like a natural extension of my iOS device. 
The ANC on the AirPods Max, though not as strong as that of the Bose or WH1000XM4, still delivers satisfactory performance that does effectively reduce most exterior noise despite using mesh pads. Additionally, since all features of the AirPods Max are built into iOS, there's no need to mess around with additional apps or menus to navigate through–AirPods Max can be almost completely adjusted in the command center. 
Then, as for sound, the AirPods Max provides one of the most enjoyable listening experiences, with a very strong bass response, lush mids, and well-defined highs. I would have loved to have seen more extensive EQ features for the AirPods Max and support for custom EQ as it would have been handy for those who find the stock tuning a little warm in the mids, but overall I think that its stock tonality will be enjoyed by most listeners. 
Best All-rounder: Sennheiser Momentum 3 Wireless ($399)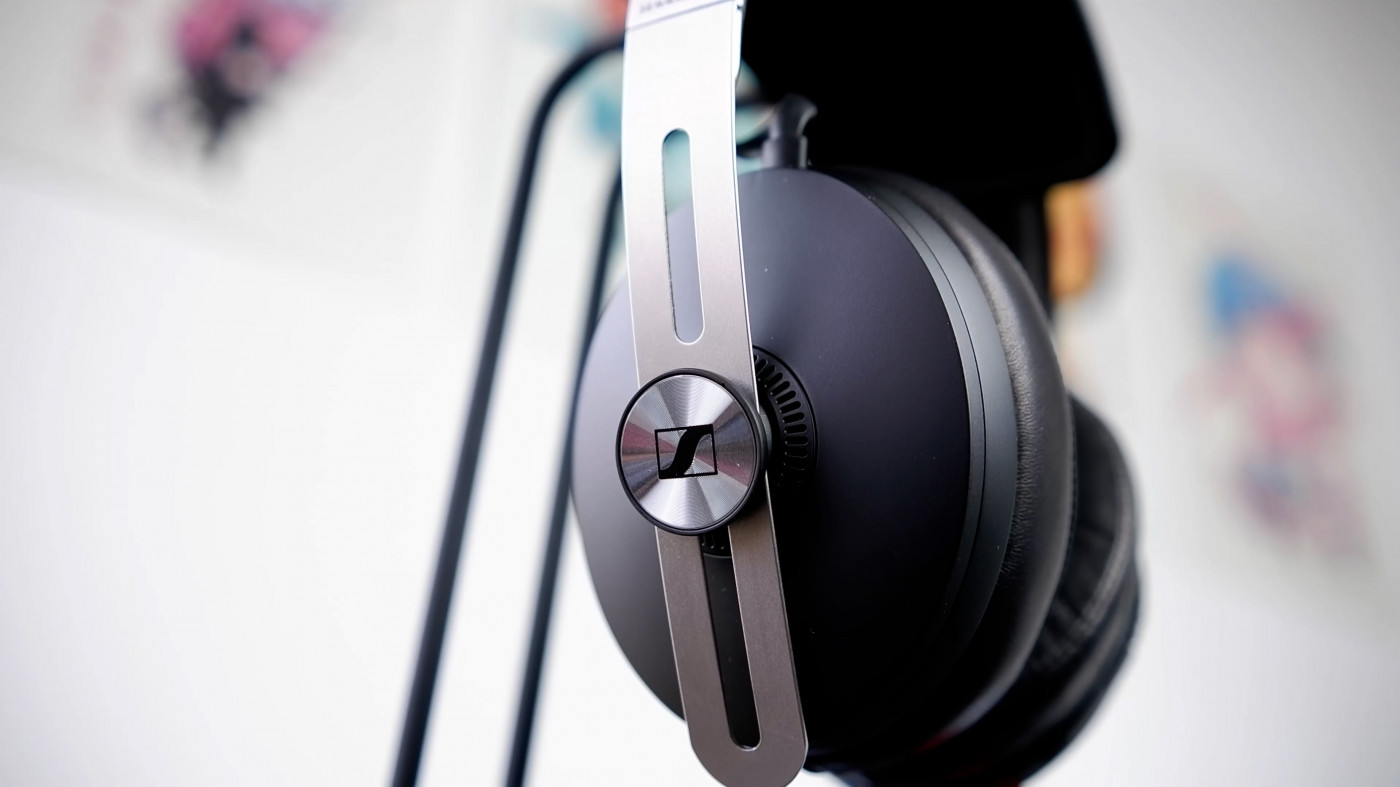 Reasons to buy
Premium build quality
Great detail retrieval
Customizability through Sennheiser App
Enjoyable tonal balance
Great price-to-performance
Great noise cancelation
Reasons not to buy
Bass might be overwhelming for some users
Strong Clamp Force
17-hour battery life
I first got to try out the Momentum 3 two years ago, and to this day I think it stands as my #1 recommendation for anyone looking for an ANC headphone. The strong clamp force from the pads might prove to be a little uncomfortable for some users, and the 17-hour battery life might not make it through all flights, but those are really the only gripes I have with the Momentum 3. 
In terms of technical performance, though, it still strikes me as being the most capable ANC headphone. It provides a very good level of detail retrieval and a pristine image of the music, it has strong dynamics, and solid instrument separation to keep all vocal and instrument lines distinct in the mix. The stock tonality is also very enjoyable, with a frequency response that is linear throughout; it provides strong midtones and well-tempered highs. One thing to note is that the Momentum 3 does have a very significant bass shelf, and it might be bothersome for some users, but at least it doesn't bleed into the lower mids, and it can be easily adjusted using the EQ function on the app. 
Given the sonic performance it delivers, as well as the exceptional build quality, my only complaint for the AirPods Max, really, is the price. At $550 it's priced significantly higher than its competitors, and even surpasses the $399 retail price of Sony's upcoming WH1000XM5.
Runner up for Best All-rounder: Sennheiser PXC 550-II ($349)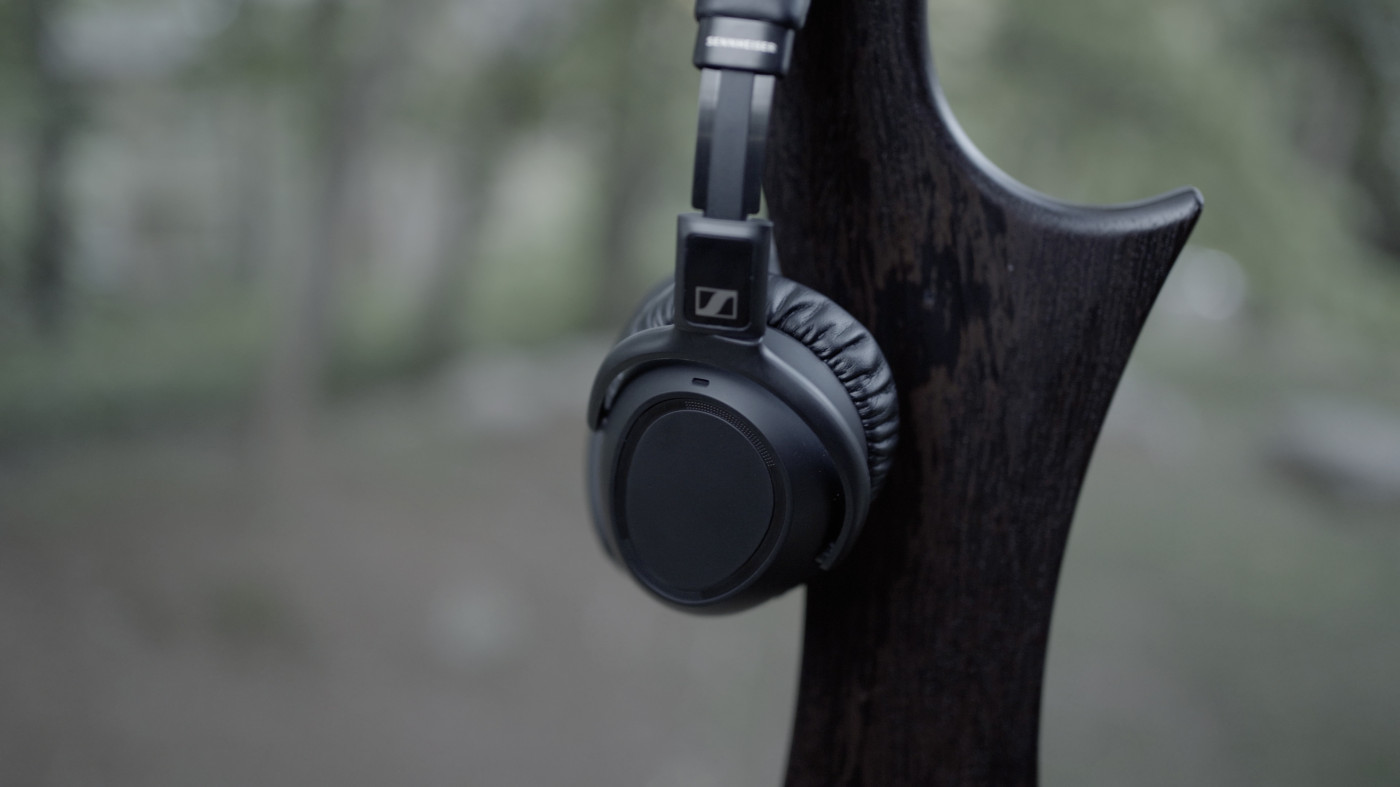 Reasons to buy
Outstanding tonal balance
Price-competitive
Great noise canceling
Supremely comfortable design
Easy-to-use gesture controls
20hr battery life 
Reasons not to buy
Low volume in wireless mode
Bass roll-off can make the bass feel a little light
6KHz treble spike introduces some sibilance
In the end, when trying to decide which headphone I thought made for the best all-rounder, I seriously struggled to pick between the PXC 550–II and the Sennheiser Momentum 3. As you know by now, I decided to go for the Momentum 3, but I wanted to use this section as an honorable mention for the PXC 550-II because it's not a headphone I hear much about, but it's one that I found to be very enjoyable. 
Of all the ANC headphones I've heard, the PXC 550-II had the best tonal balance for my tastes and preference–in a way it reminded me of the HD600 at least in terms of tonality. You had a warm mid-bass response, extremely natural and organic sounding mids, and a clean treble range. There were, however, a few drawbacks that did allow the Momentum 3 Wireless to edge it out. The first thing was that the bass rolls off very slightly under around 50hz, which made it lose some of the sub-bass rumble I'd like to hear in my music. Additionally, a treble peak at 6KHz introduced some low-treble sibilance that–although subtle–could become fatiguing over time with certain records. Lastly there was the level of loudness the headphone could achieve, and at least for me the PXC 550-II did not get as loud as I would have liked it to. 
Check out our reviews for headphones included in this article!
https://www.youtube.com/watch?v=4DMN2YBFjTk
https://www.youtube.com/watch?v=CoDKQlr8eGQ
https://www.youtube.com/watch?v=Vi4IcSfQPt8