The Best Gaming Headsets Under $100 for 2022!
The Best Gaming Headsets Under $100 for 2022!
Written by Chrono
Introduction
I remember that when I was first getting into gaming, if you wanted to have a good audio solution, you'd have to spend a few hundred dollars on Turtle Beach, Astro Gaming, or Tritton (remember them?) gaming headsets. Over the past few weeks, though, I've been trying out a number of different headsets and if there's one thing I've learned, it's that there are many gaming headsets available out there now delivering solid performance at almost any price bracket, and in this article I'll be sharing with you some of my favorite gaming headsets under $100.
Before getting started, I just wanted to note that as a PC gamer, I did all of my listening and testing while playing on my computer, but all of the headsets that I'll be talking about in this article are actually compatible with PC, Xbox, and PlayStation platforms. Also, if you're interested in listening to microphone tests for the gaming headsets mentioned here, be sure to check out the video version of this article on our YouTube channel, The Headphone Show!
Logitech G435 - Wireless Gaming on a Budget!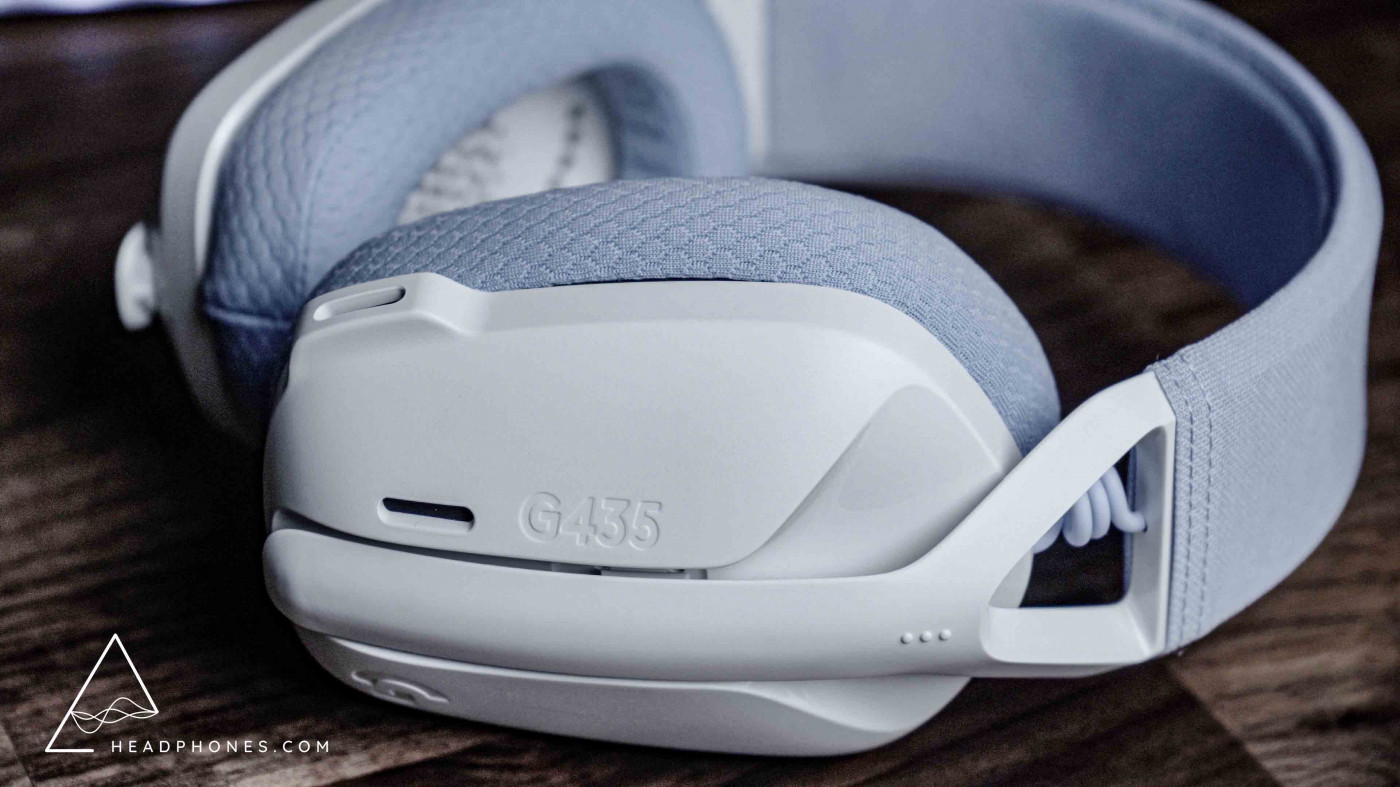 Reasons to buy
Low-Latency Wireless Performance
Great Imaging and Staging
Solid Tuning
Budget-Friendly
Reasons not to buy
Poor Mic Quality
Headband Doesn't Extend a Lot
Plasticky Build
The Logitech G435 is one of the company's more recent audio offerings, and when it comes to value-for-money it really doesn't get much better than this in the gaming audio market. While it normally retails at $79.99, at the time of filming this video you can very easily find this headset available for under $60 bucks, and for that money you're getting a simple plug-n-play, low-latency, wireless headset that actually delivers astonishingly solid performance and features a healthy, 18-hour battery life. 
Out-of-the-box, it has a very natural-sounding tonality; the best tonality of the headsets I've tried recently, and one that I'd describe as being neutral with a bass boost. In the lower registers there's pronounced mid-bass bump at around 150hz, but it's nowhere near as exaggerated as it tends to be on many other gaming headsets–so it's giving you enough bass to keep things like explosions sounding deep and punchy without getting in the way of other frequency ranges.
Additionally, I was quite impressed with the midrange and treble tuning on this headset. Although the upper midrange feels a little bit cooled-down at around 4K, the mids still have a rich and present sound, while the treble is bright enough to highlight the crunch of sound cues like footsteps and weapon reloads, but not bright to the point at which it's harsh and sibilant.
More importantly, though, is the fact that this headphone has great staging capabilities that provide a good sense of distance, and surprisingly precise imaging that easily delineated the directionality of sound–in this regard it was very reliable for when playing FPS games.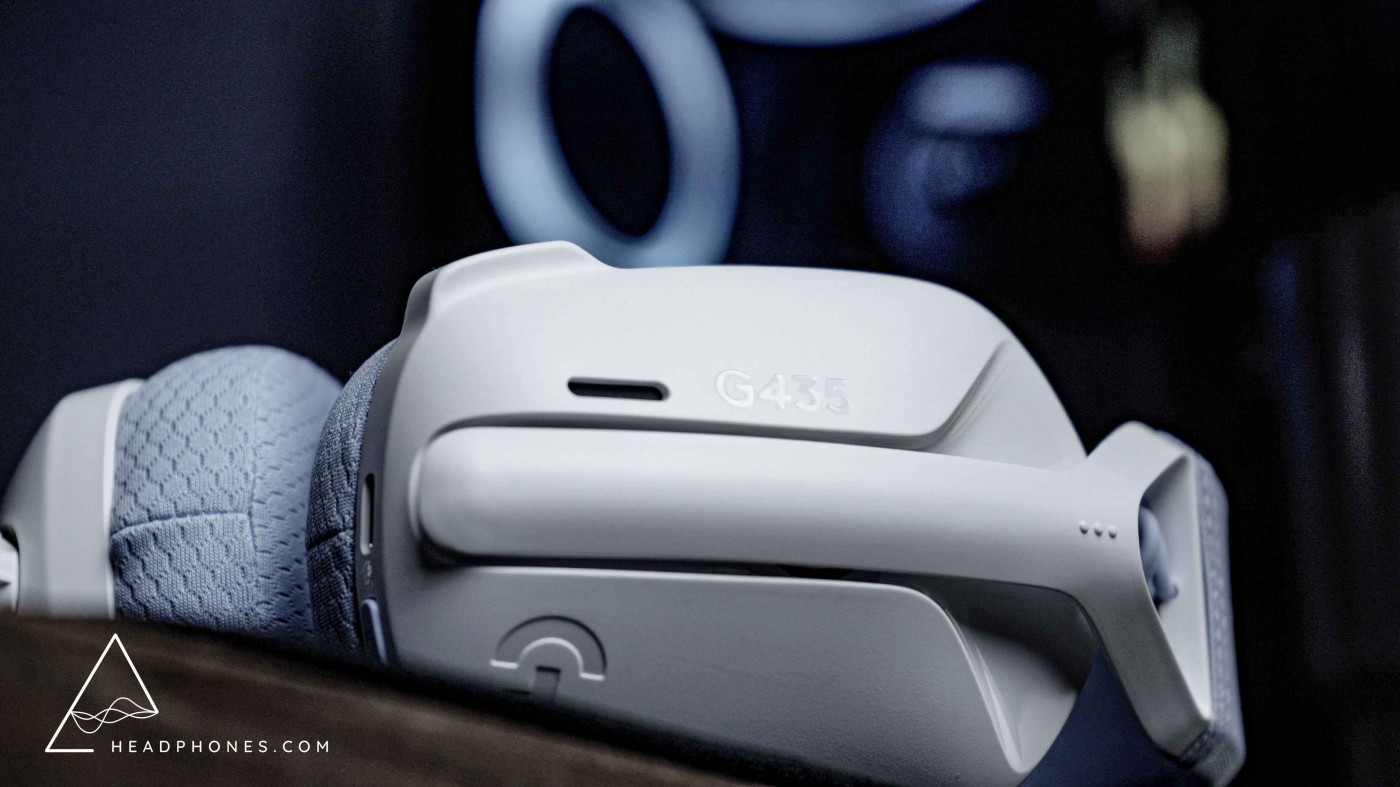 Unfortunately, like all headsets the G435 does have its drawbacks, or things that I feel as though I should at least draw your attention to, with the main issue that I experienced with the G435 being the comfort. The pads are large and very breathable, but the headband doesn't extend very far, so if you have  big head like mine, what happens is that the top of the headband flattens quite a bit and does tend to create a bit of a pressure spot near the crown of my head, requiring me to take the headset on-and-off after a while to relieve some of that tension. 
Then, there's the microphone which, well, it's serviceable, it does have the tendency to break up a bit, and it has a very nasally-sounding tonality to it (it sounds a little bit like talking through a tin can). So while it's perfectly fine for gaming, it's certainly not a microphone you'll want to use for streaming or for voice-over content.
For good, old-fashioned gaming, though, this headset is a steal for its price-point and I'd go as far as calling it the budget gaming audio king. 
Sony Inzone H3 - Best Wired Headset for FPS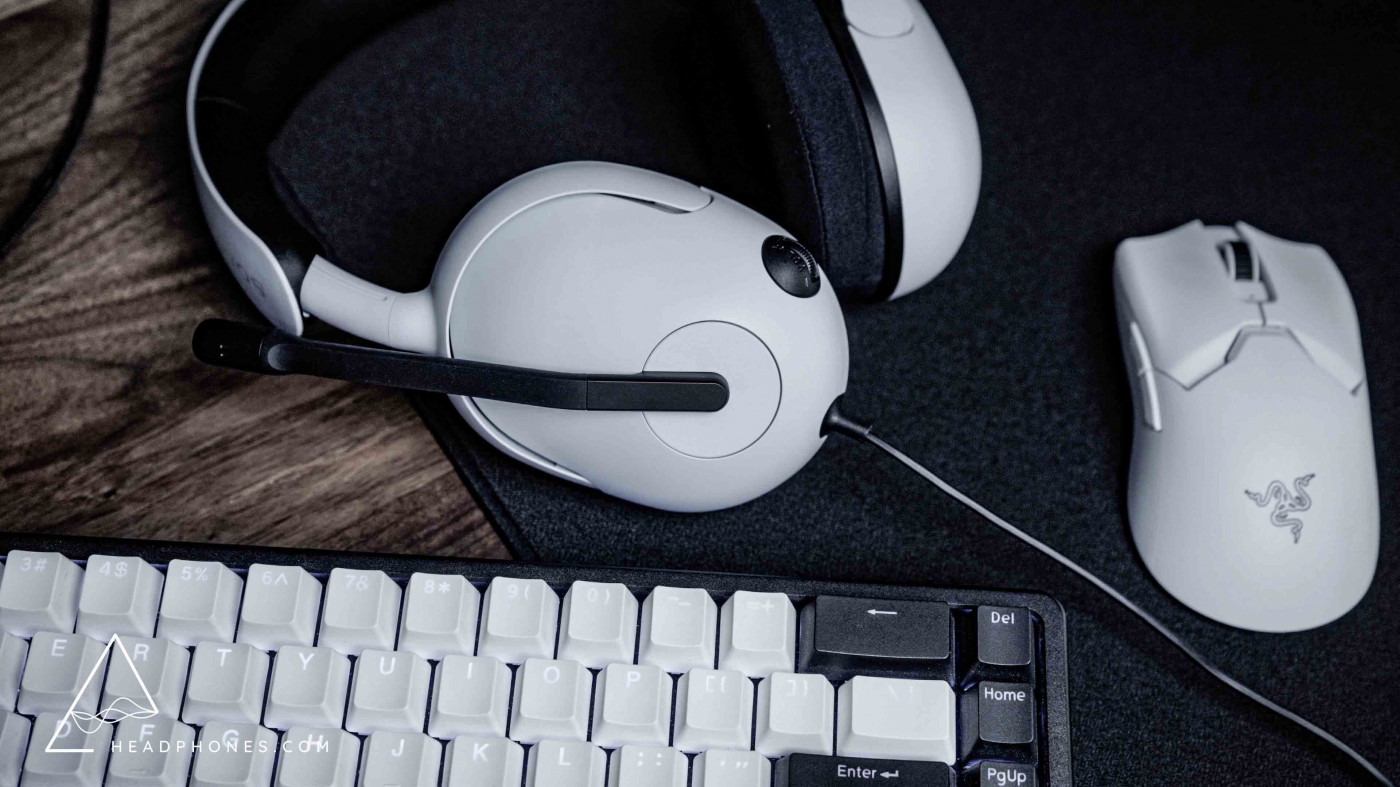 Reasons to buy
Optimal FPS Game Tuning
Great Imaging and Staging
Very Comfortable to Wear
EQ Support Through Inzone PC App
Reasons not to buy
Poor Surround Sound Implementation
Tuning Might be a Little Bass-Light For Some
Next up we have what is currently my favorite wired headset under $100, one that was released very recently–I think within the last month or two–and it's the Sony Inzone H3, from their new Inzone lineup of gaming headsets.
The H3 is the entry-level model to the Inzone series, but it shares a lot of the same features of its more expensive brethren, while also delivering very good sound quality at its $99 price point. While some listeners may find the H3 to sound a bit bright or "analytical," due to the lean bass response and slightly-scooped-out lower mids, I find that the counter-clockwise tilt to the H3's frequency response, which emphasizes the upper mids and lower treble, is perfect for playing FPS games in particular as it does a very good job at highlighting the top-end strike and crisp of the sound cues that are crucial in those type of games. Additionally, I find that the soundstage's ability here to convey a sense of space and provide accurate imaging and directional audio outperforms what other popular headsets such as the Steelseries Arctis 5 can achieve.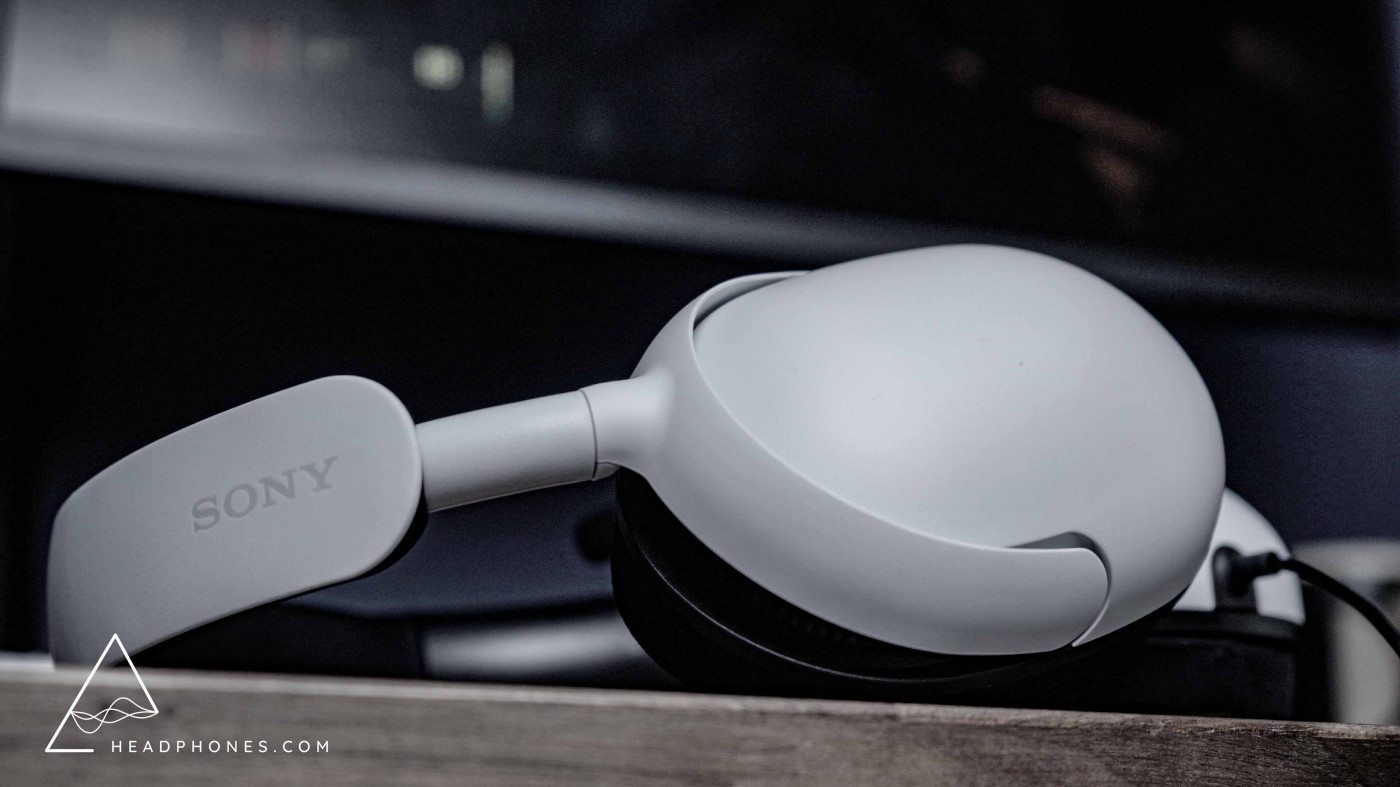 Another thing I'd like to draw your attention to on the H3 is the microphone quality on it is exceptionally good for a headset under $100. It's a tiny bit nasally, but it sounds very natural, with rich vocals that feature appropriate low-end as well as well-contoured upper-registers. It clips a little bit when you speak loudly, but I sincerely think that this mic is good enough to work as a primary streaming mic, and you might even be able to do some video voice-over stuff with it.
Lastly, you also get access to Sony's new Inzone Hub app if you're on PC, which grants you access to a few EQ presets, a 10-band equalizer, mic sidetone settings, as well as spatial audio. Now, while the spatial audio can make the audio environment sound more expansive, it does so by drastically changing the headphones tonality, adding a very significant cut to the midrange that makes for a very unnatural sound and one that I found to be detrimental to the headset's ability to present aural information, so my recommendation would be to keep it in stereo or just use it as a plug & play headset without Inzone Hub as I don't find that it really needs it to perform its best.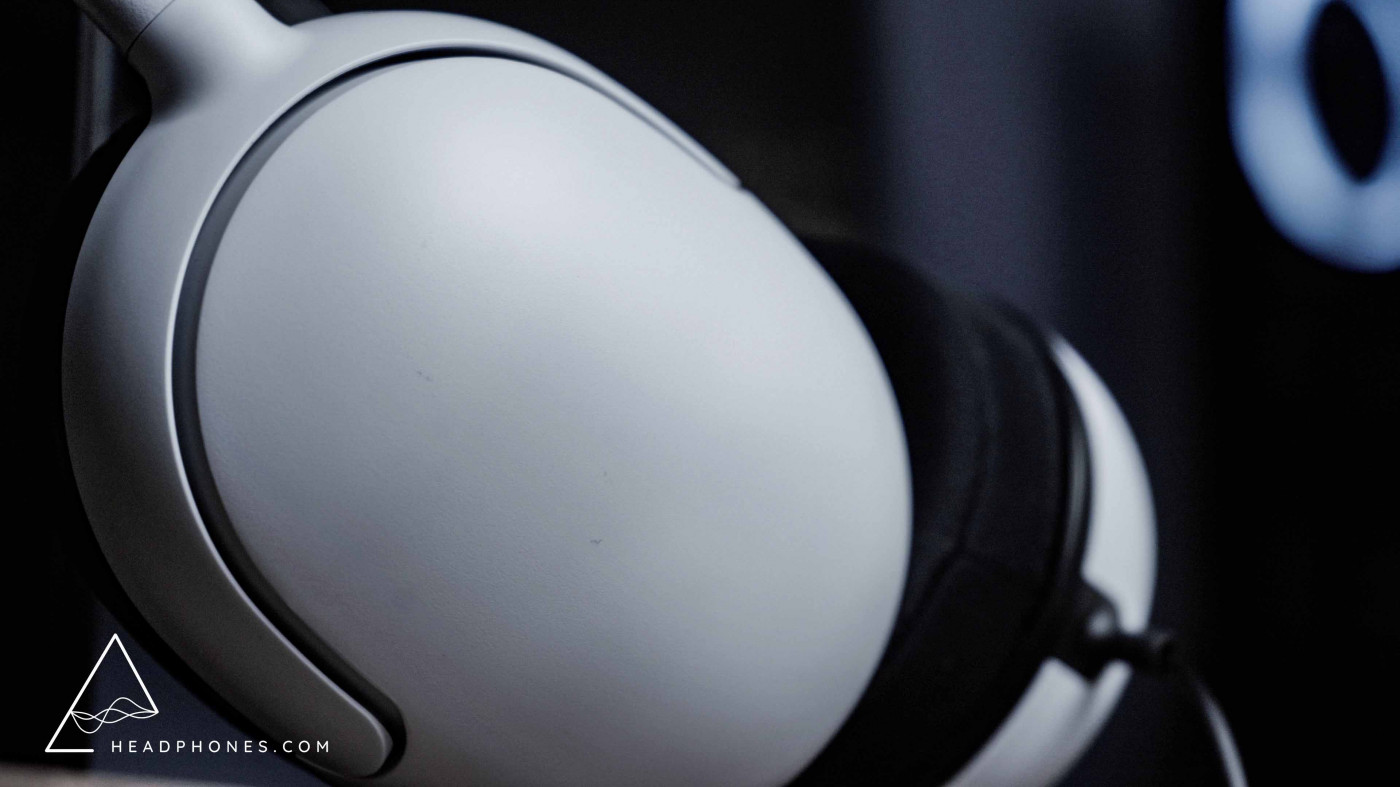 My Inzone Hub EQ Preset:
31.5hz +3dB
63hz +3dB
125hz +2dB
250hz 0dB
500hz 0dB
1KHz 0dB
2KHz +1dB
4KHz +2dB
8KHz 0dB
16KHz +2dB
HyperX Cloud Alpha - Honorable Wired Mention
Before moving on to the last headset I wanted to cover, I wanted to give a quick shout out to the HyperX Cloud Alpha as I find that if you prefer a slightly warmer sound signature, it's a great alternative to the H3, and since it's a little bit older, you're also more likely to find it available on sale!
Love our in-depth reviews?
We test and review hundreds of headphones every year. Sign up to get the latest news, reviews, guides, and more in your inbox. Join the 60,000+ like-minded audio lovers who love our newsletter!
Corsair HS70 Pro Wireless - Premium Multi-Media Headset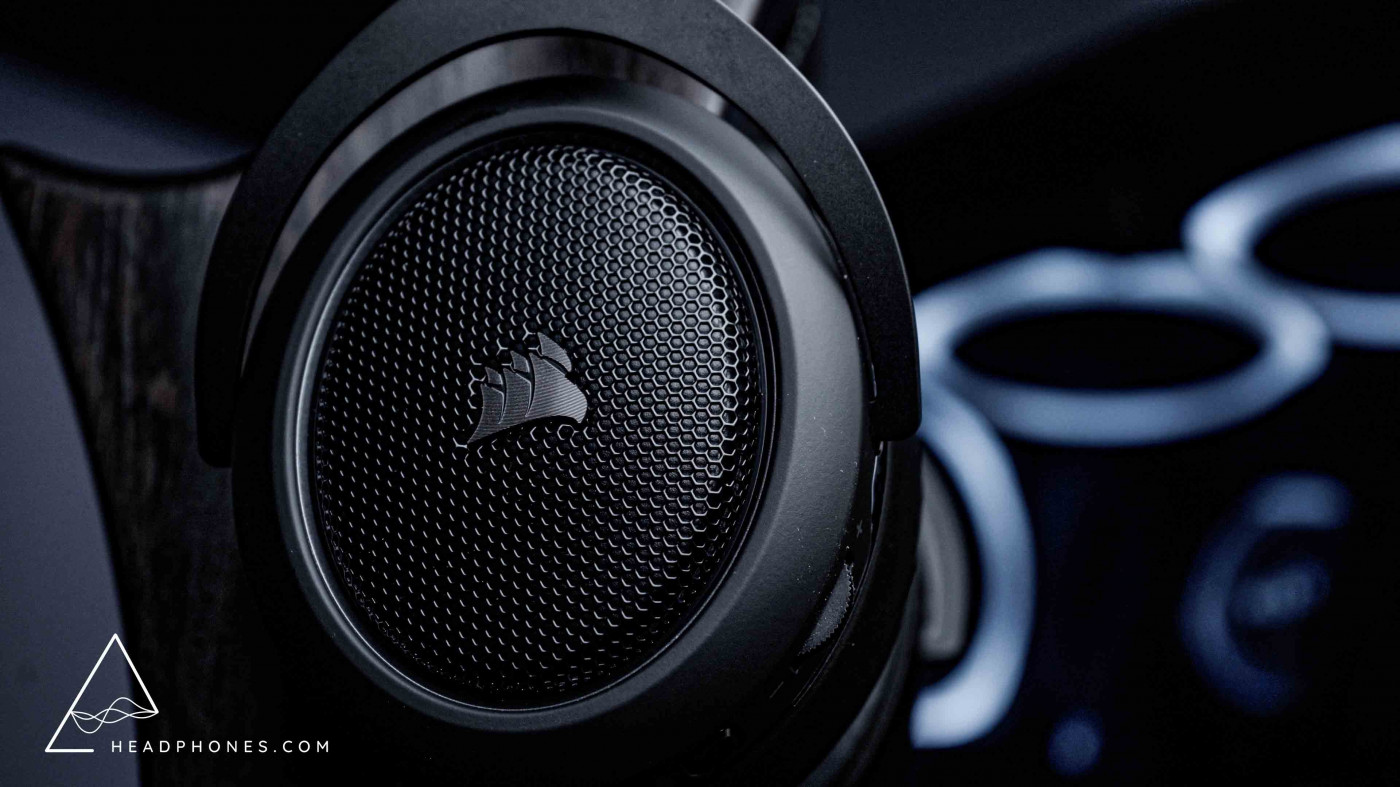 Reasons to buy
Low-Latency Wireless Performance
Great Surround Sound Effect
Responds Great to iCue App EQ
Punchy, Resolving Driver
Reasons not to buy
Poor Stock Tuning
Mic is Dark-Sounding
Last but not least, there's the Corsair HS70 Pro Wireless, which at $99.99 is one of the most impressive gaming headsets I've heard to date!
The first thing that really stood out to me about the headset was how premium it felt. The build features a mix of plastic and metal elements, but it feels very rugged and sturdy, so as a user it definitely inspired confidence in the headset not breaking down easily. The clamp force was a little bit on the tighter side, but I generally found the HS70 to be a very comfortable headset to wear as the headband and pads felt stable and they distributed the headphone's weight very evenly. Also wanted to mention that although the pads use a faux leather wrapping, they didn't really get too hot in my experience, even after very long gaming sessions. 
Then there was the headset's sound, which at first for me was a little bit underwhelming because the stock tuning out of the box was not very clean sounding as a result of a fairly aggressive bass shelf that bled into the lower midrange in combination with slightly veiled upper mids and treble. However, the HS70 is supported by Corsair's iCue software which–as expected–gives you access to sidetone settings, EQ presets, a surround sound toggle (which we'll talk about briefly), and a 10-band equalizer which allowed me to get a really good tonality and frequency response out of the HS70.
Once I got a tonality I was happy with, I was able to appreciate some of the really good sonic qualities that the headset had to offer while also making it a lot better for things like FPS games since the bass response no longer occluded sound cues that are more prominent in other frequency registers. 
Additionally, while I mainly prefer to listen in stereo, I was quite impressed by the surround sound implementation of the HS70. Enabling the surround sound on this headset didn't affect the tonality as much as I expected, but still was effective at creating a more open-sounding soundscape without breaking the headset's imaging performance–it maintained an accurate sense of directionality. This was a feature that I enjoyed a lot when playing single-player games on my TV, such as Red Dead Redemption 2. One thing to point out is that Windows recognizes the HS70 as an 8-channel audio device, so you'll want to make sure that your game is set to output audio in surround sound to get the full effect.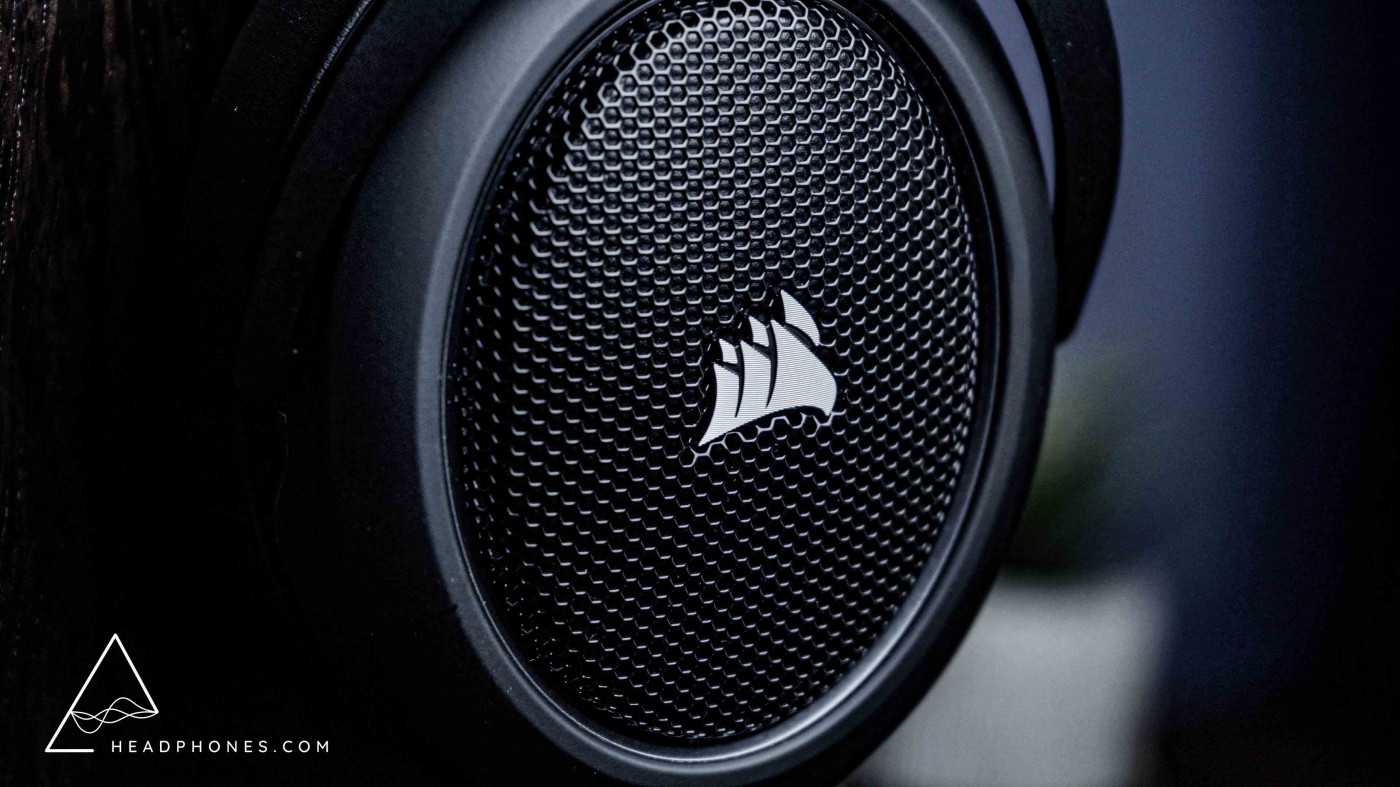 Reasons to buy
Low-Latency Wireless Performance
Great Imaging and Staging
Solid Tuning
Budget-Friendly
Reasons not to buy
Poor Mic Quality
Headband Doesn't Extend a Lot
Plasticky Build
If there was one thing that I wanted to mention about the HS70 aside from it benefitting significantly from EQ was that I found the microphone to be a little bit dark-sounding, so while it was free of cut-outs or clipping, it felt like the stuffy timbre it had wouldn't really allow it to cut through the mix as other headsets' mics--fine for gaming, but probably not a great choice for streaming.
My Corsair iCue HS70 EQ:
31.5hz 0dB
63hz -4B
125hz -4dB
250hz -2dB
500hz +1dB
1KHz +1dB
2KHz +1dB
4KHz +2dB
8KHz 0dB
16KHz +3dB