HIGH END Munich Interviews: DCA Corina, Crinacle's Project RED, and Raal CS-1A
Golden Sound and DMS travel across Europe, talking to Crinacle, Dan Clark of DCA, and Danny from Raal about some of the biggest projects they've been working on.
Crinacle's Zero:Red
"If you haven't heard of the name Crinacle before, welcome to the hobby. Crinacle is arguably the most influential voice today within the in-ear monitor (IEM) space. Over a year ago, he collaborated with the relatively new brand Truthear to create the Truthear x Crinacle ZERO, a $50 IEM that matches the statistically-derived Harman In-Ear frequency response target as closely as possible. Crinacle himself, however, is not a fan of that target and has since worked on a re-imagined version that is closer to his own ideal tuning. Initially dubbed the Project Red during development, it's now released as the $55 Truthear x Crinacle ZERO: RED. Read Fc-Construct's full review.
Dan Clark Audio Estats
 Several years ago, Dan Clark Audio entered the Electrostatic headphone market with the release of VOCE, which won numerous awards for "Product of the Year" and "Best Headphone." Now they're moving forward with a new take on estats, the Corina, with the goal of "making electrostatic musicality fun" across many styles of music.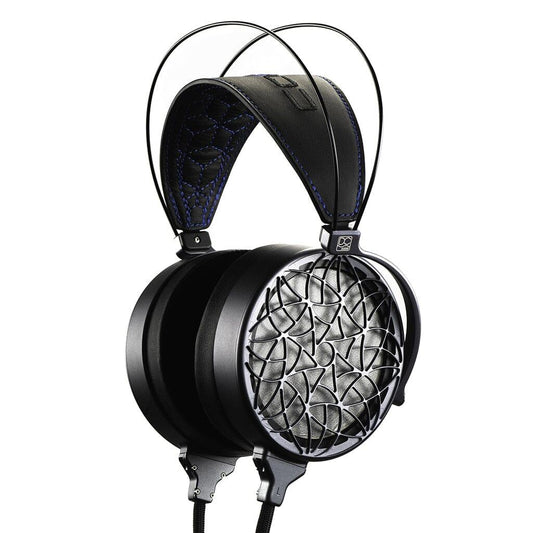 Regular price
From

$

4,499.99
Sale price
From

$

4,499.99
Regular price
Unit price
per
In Stock
Raal Ribbon Driver Headphones
What the hell is a ribbon driver and what does it have to do with headphones? Resolve took a look at the RAAL Requisite CA-1A ribbon driver headphones and explains what makes these different from planar magnetics, and what makes the experience of listening to them unique.