Warwick Acoustics
Sale price
$

4,000
Regular price
Unit price
per
Amplifier type

More information

Translation missing: en.products.product.amplifier_type_info
Solid-state
Connectivity

More information

Connectivity refers to the method in which the headphones connect to the audio source. Headphones can be either wired or wireless.
Wired
Portability

More information

DACs and amplifiers can either be carried around or meant for static desktop use
Not Portable
View full details
Warwick Acoustics
Warwick Acoustics Sonoma M1 DAC/Energizer
Sale price
$

4,000
Regular price
Unit price
per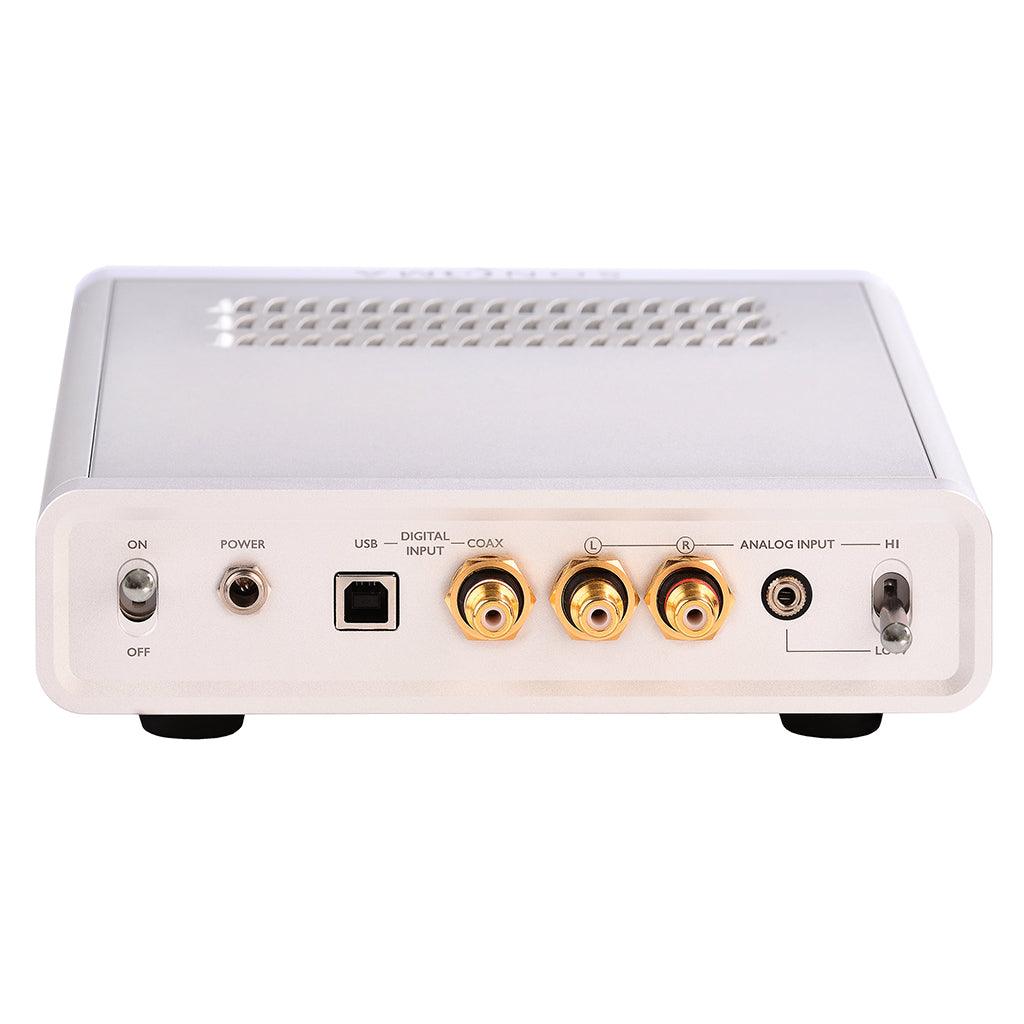 An unparalleled listening experience of unrivalled transparency and tonality that will breathe fresh life into your music.
Warwick Acoustics has brought together some of the world's leading professional audio engineers to create the Sonoma Model One (M1). An integrated headphone system (DAC, amplifier/energizer and open-backed headphone unit), the Sonoma M1 has been optimised from the ground up with one single minded goal. To deliver uncompromising, astonishing HiRes AudioTM performance in a truly exclusive package.
DAC & Energizer
Delivering performance without compromise, ESS SABRE reference DACs, an AKM Premium ADC, and custom 64-bit double-precision fixed-point DSP, sit at the heart of a high precision, ultra-low noise, low distortion system.
The Sonoma system supports all of the Hi-Res Audio formats an audiophile would expect from a class-leading audio product.
Discrete Single-Ended Class-A Amplifier
Like all electrostatic transducers, the HPEL requires a high-voltage drive amplifier in order to function. In the case of the M1, the drive comes from a high-performance, single-ended, discrete FET Class-A amplifier with very low distortion and wide bandwidth which is optimally matched to the HPEL. The amplifier was designed and optimised to drive the inherent capacitive load of an electrostatic transducer, and the Class-A output stage is operated at a high bias level, and delivers a very high slew-rate. Operating at such high bias levels results in improved linearity.
ESS sabre reference DAC
The Sonoma M1 system was developed to deliver true high-resolution performance. For the critical digital-to-analog conversion stage, we turned to an established leader in the field. ESS Technology is universally recognised as the world's premier DAC chip manufacturer, and we have opted for their 32-bit Reference DAC. Two stereo DAC chips are used in a special mono mode to deliver a measured 129 dB signal-to-noise ratio (SNR).
Custom 64-bit Fixed-Point Digital Signal Processing
Anyone who is familiar with loudspeaker or amplifier measurements will undoubtedly have seen plots of flat frequency response from a few tens of Hz all the way up to 20+ kHz. A flat frequency response is the ultimate goal for those components, and is quite easily achieved in an amplifier, but more difficult to achieve in a loudspeaker, especially in a real-world listening room (as opposed to an anechoic chamber).
Precision CNC-machined aluminium case
In contrast to the M1 headphones, where every effort was made to minimise weight, the M1 amplifier is a very substantial unit. Starting with a solid billet of high purity Aluminium 6063, the material is first extruded, and then CNC-machined to produce a shallow U-shape comprising the base and side walls of the amplifier. The metal walls which remain are 5/16th of an inch thick. A top-plate of the same thickness is similarly produced, along with ½ inch thick end-plates to form the complete enclosure. A special 3D-wave pattern is then cut into the base and top-plate by CNC-machine to facilitate heat dissipation
Reviews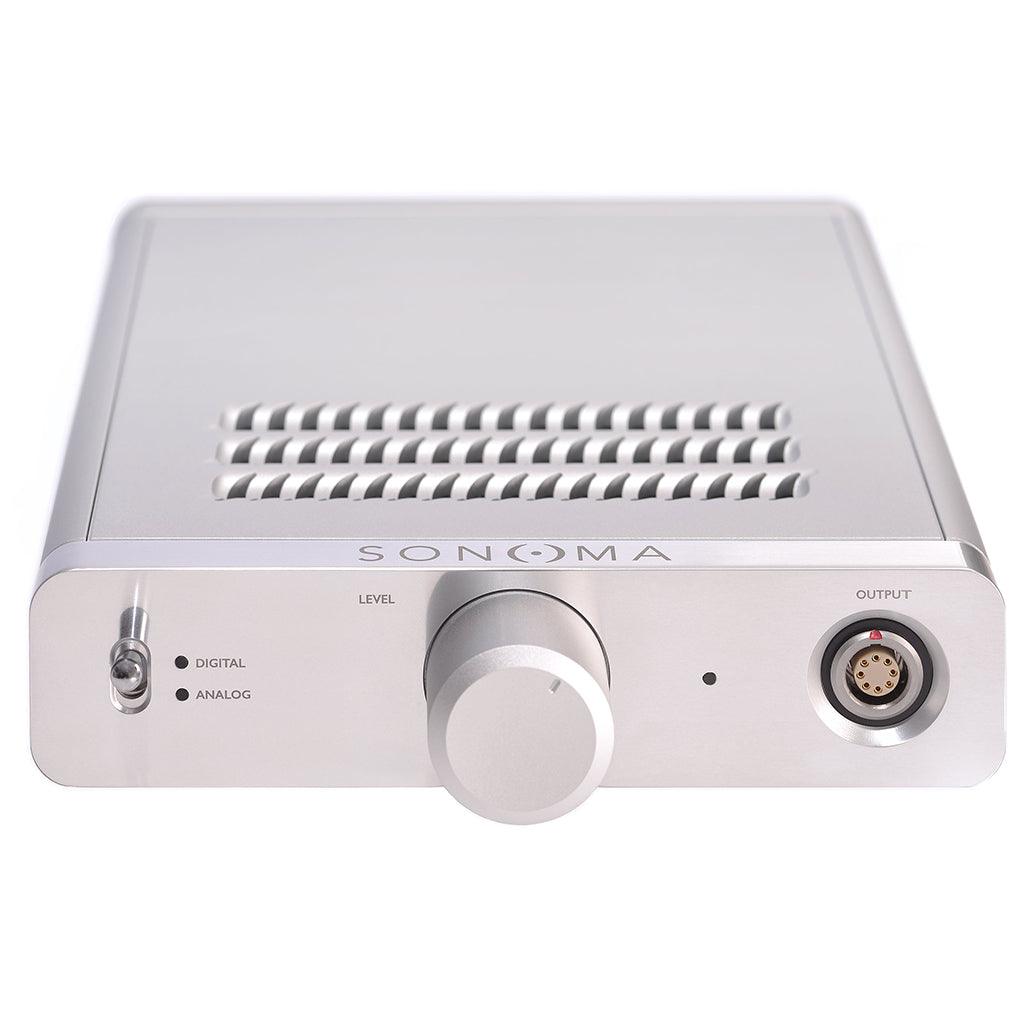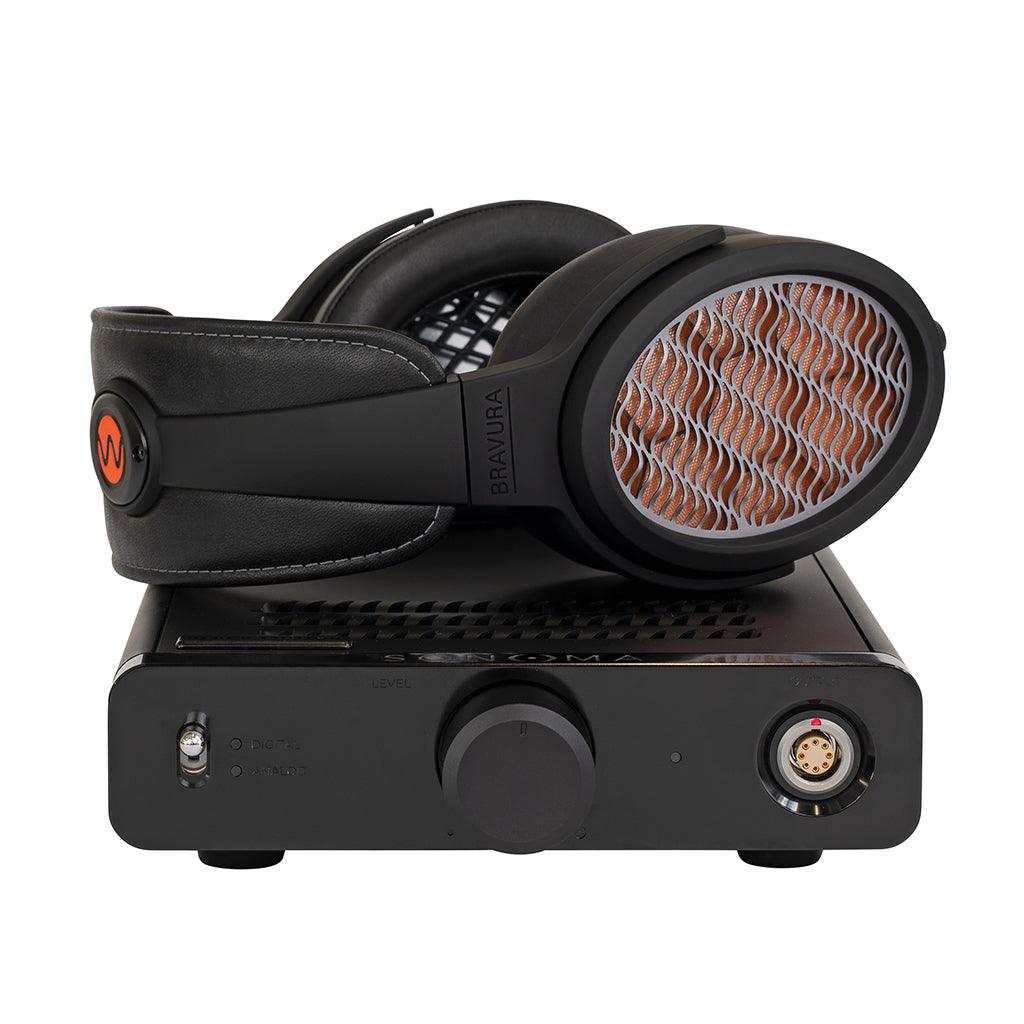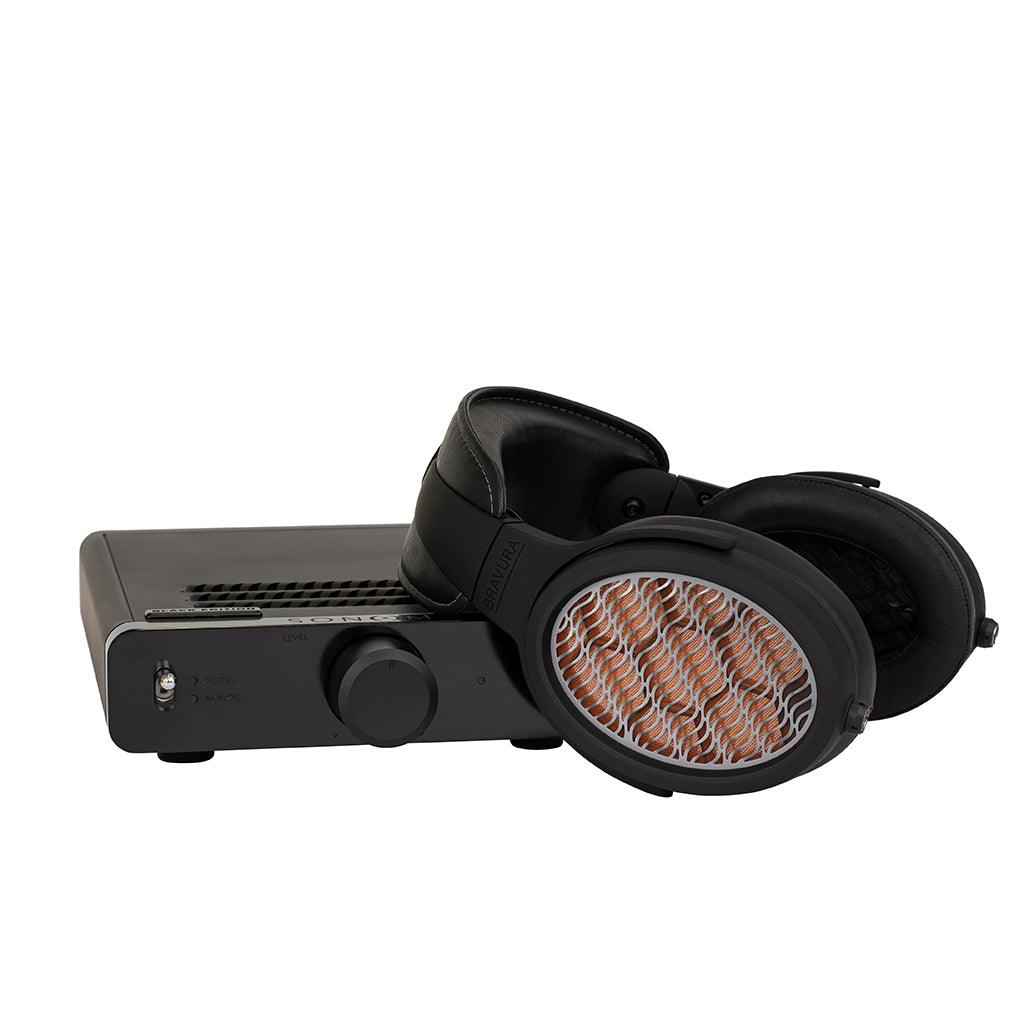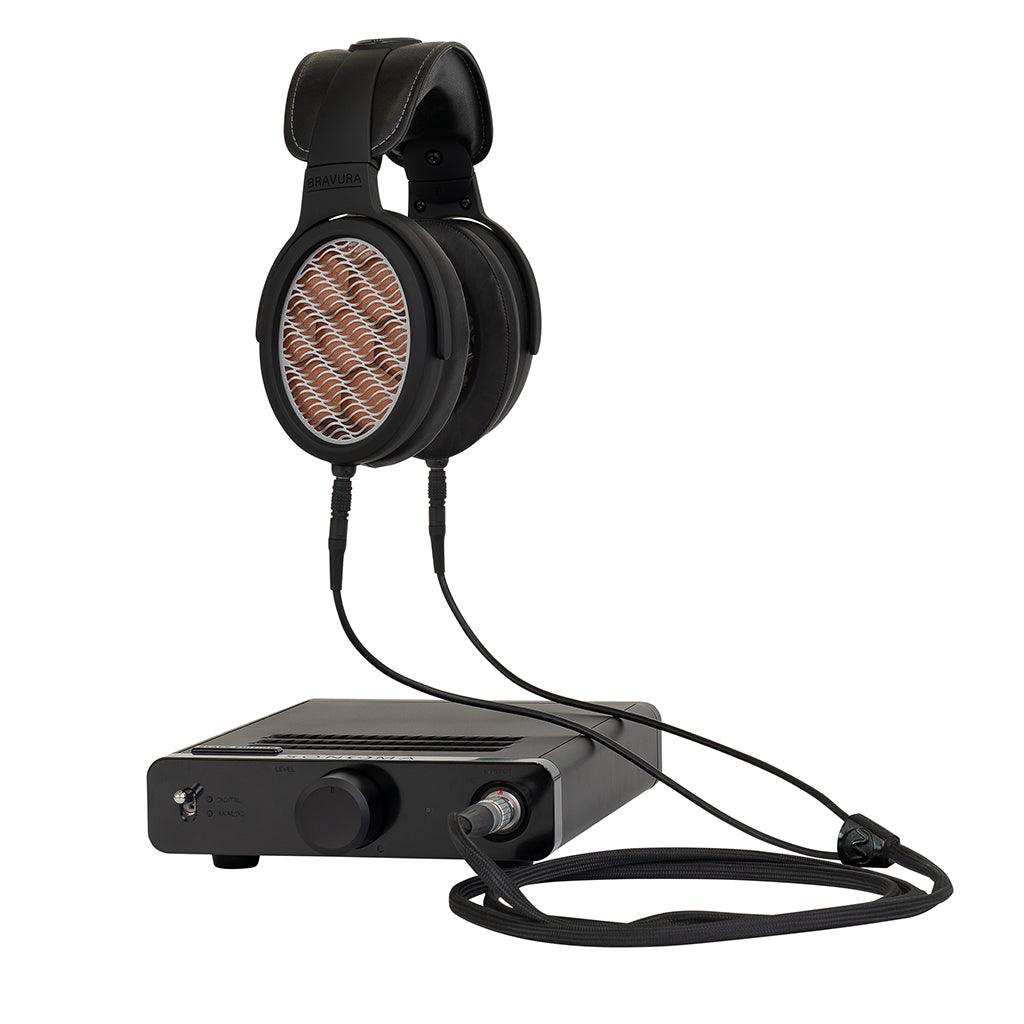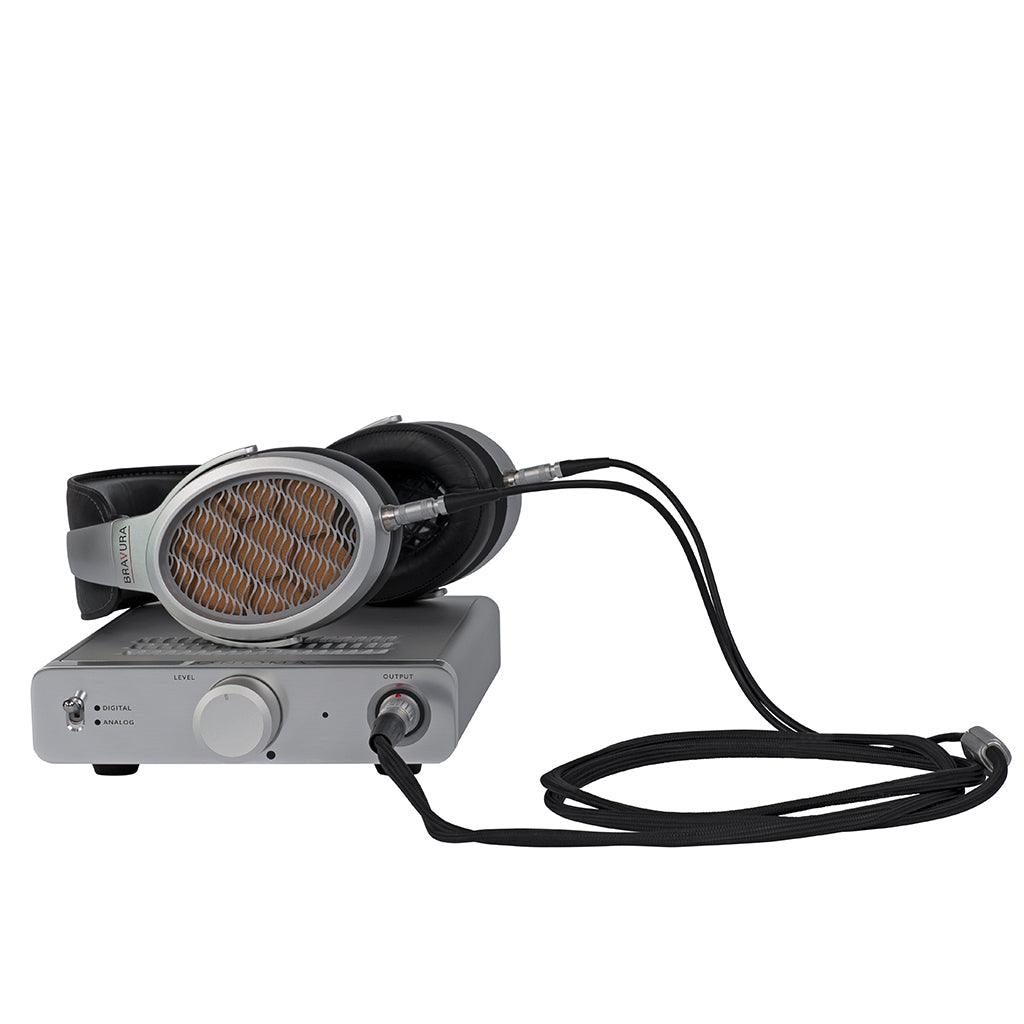 Add to cart