Violectric
Sale price
$

1,699.95
Regular price
$

1,699.95
Unit price
per
Amplifier type

More information

Translation missing: en.products.product.amplifier_type_info
Solid-state
Connectivity

More information

Connectivity refers to the method in which the headphones connect to the audio source. Headphones can be either wired or wireless.
Wired
Portability

More information

DACs and amplifiers can either be carried around or meant for static desktop use
Not Portable
On back order
Join our email list to be notified as soon as it is back in stock.
365-day returns
Don't love it? Return it any time in the first year of ownership for a small fee
View full details
Violectric
Violectric HPA V280-FE Desktop Headphone Amplifier
Sale price
$

1,699.95
Regular price
$

1,699.95
Unit price
per
The HPA V280-FE was developed with the aim of ensuring the highest transmission quality on low-, medium- and high-impedance headphones. These can also be symmetrical! Like its "big brother" (HPA V281), the HPA V280 also uses our acclaimed V200 amplifier technology for a neutral but still unusually warm playback.
- Input selector on rear panel for RCA or XLR
- 4 power amplifiers with V200 technology
- 1 sym. Headphone jack, 4-pin XLR
- 2 unsym. Headphone connections - lowest noise
- Highest output voltage (60 Volt internal operating voltage)
- Strongest output (best suited for low-impedance headphones - also magnetostats)
- Highest damping factor
- Pre-gain (5-fold pre-amplification)
- Channel-separated structure
- DC coupled (can be switched off)
- ALPS RK27 high-grade volume control
- High quality OpAmps in the signal path
- ALPS RK27 high grade balance regulator
- High quality MKP capacitors in the signal path
- 0.1% and 1% metal film resistors throughout the device
- Discretely constructed power amplifiers with 8 transistors per channel
- 2 headphone jacks, Neutrik, silver plated
- Delayed connection / disconnection of the headphone connections via relay
- Two toroidal transformer
- High sieve capacity in the power supply
- Ground lift switchable
Optionally 6 different digital inputs are available:
Coaxial, Optical or USB with up to 96 kHz or 192 kHz Sample rate.
The HPA V280 can be equipped with one of 6 different digital inputs:
Coaxial, Optical or USB with up to 96 kHz or 192 kHz Sample rate
Features

Balanced inputs via XLR, Neutrik, gold-plated

Unbalanced inputs via cinch, ALPS, gold-plated

Unbalanced outputs via cinch, ALPS, gold-plated

Optional digital input 2 headphone jacks, Neutrik, silver plated

1 headphone jack, Neutrik, 4-pin XLR, gold-plated

Discrete output stages with 16 transistors per channel

High quality MKP capacitors in the signal path

High quality OpAmps in the signal path

ALPS RK27 high-grade volume control ALPS RK27

High grade balance regulator delayed connection of the headphone connections via relay
| | |
| --- | --- |
| In-/Output: | 2 / 0 channel (sym. XLR), 2 / 2 channel (unsym. RCA) |
| Headphone output: | 1 (sym., XLR 4-Pol), 2 |
| Amplifier channels: | 4 |
| Frequency response: | 0 Hz - 60 kHz (-0,5 dB) |
| Input sensitivity: | +6 dBu |
| Input impedance: | 10 kOhm |
| Output impedance: | 0,165 Ohm (unsym.) |
| max. input level | +21 dBu |
| max. output level: | 1800 mW (600 Ohm) _ 5300 mW (100 Ohm) _ 3100 mW (50 Ohm) _ 2600 mW (32 Ohm) _ 1500 mW (16 Ohm) |
| Noise ratio (SNR): | >129 dB (A-wt.) |
| THD+N (@ -1 dBFs) | < -102 dB / < 0.0008 % |
| Crosstalk: | -115 dB |
| Extras: | optional digital input available |
| Power supply: | 230 V / 115 V AC |
| Casing: | desktop |
| Dimensions | 170 x 49 x 320 mm (WxHxD) |
| Color: | Black |
Reviews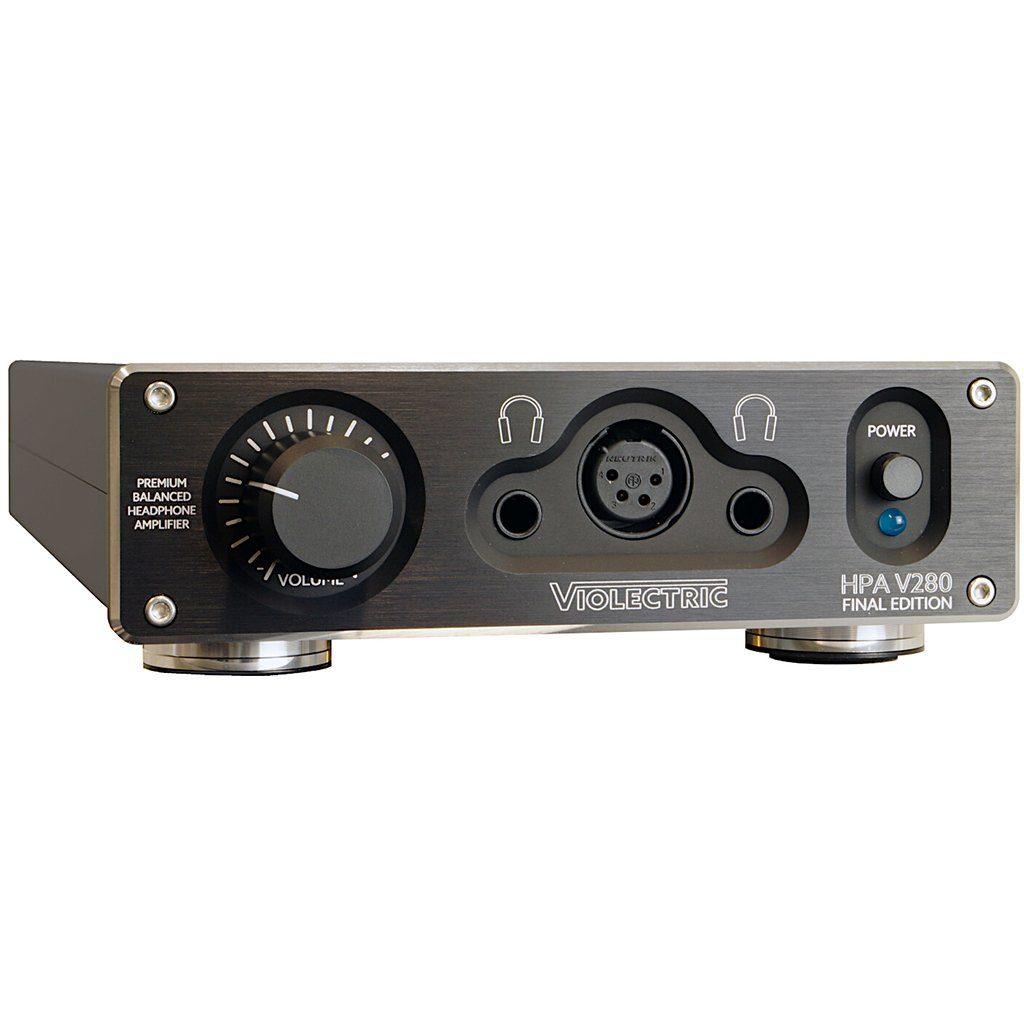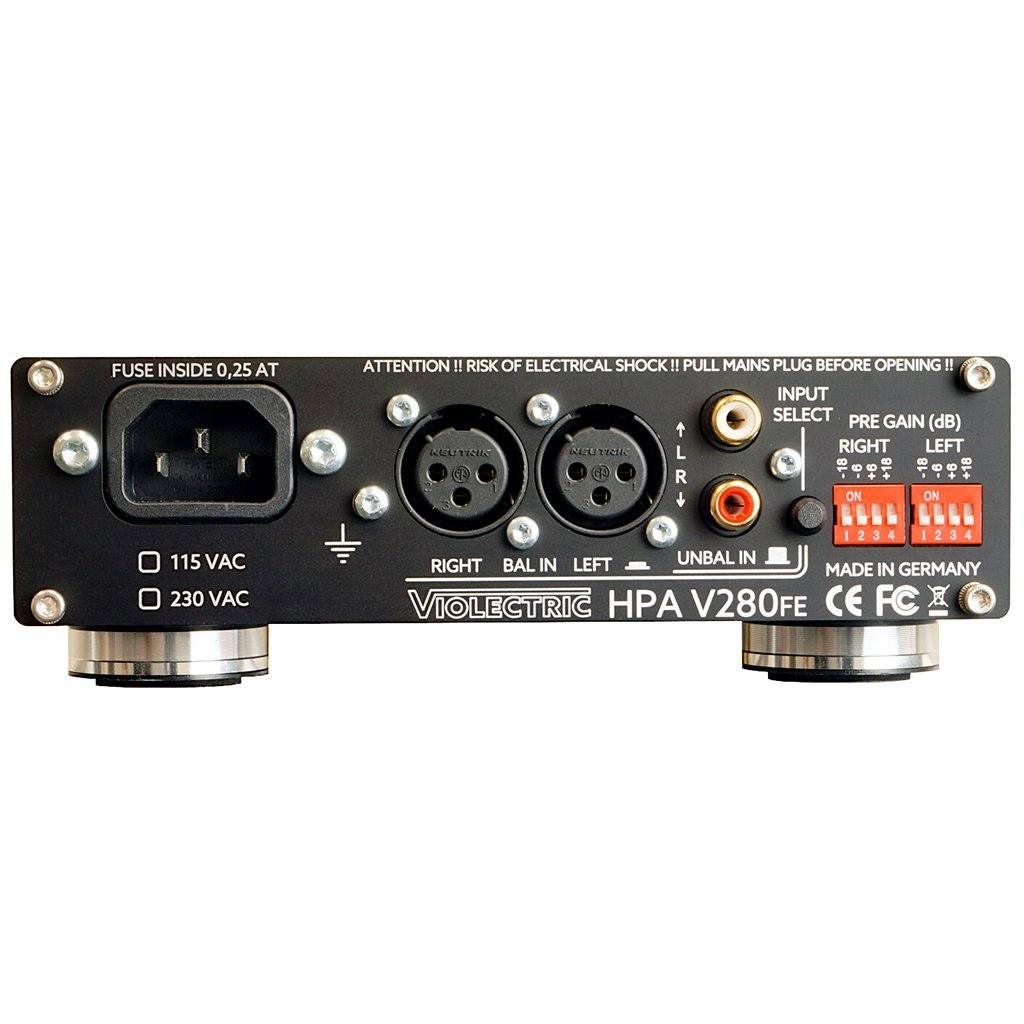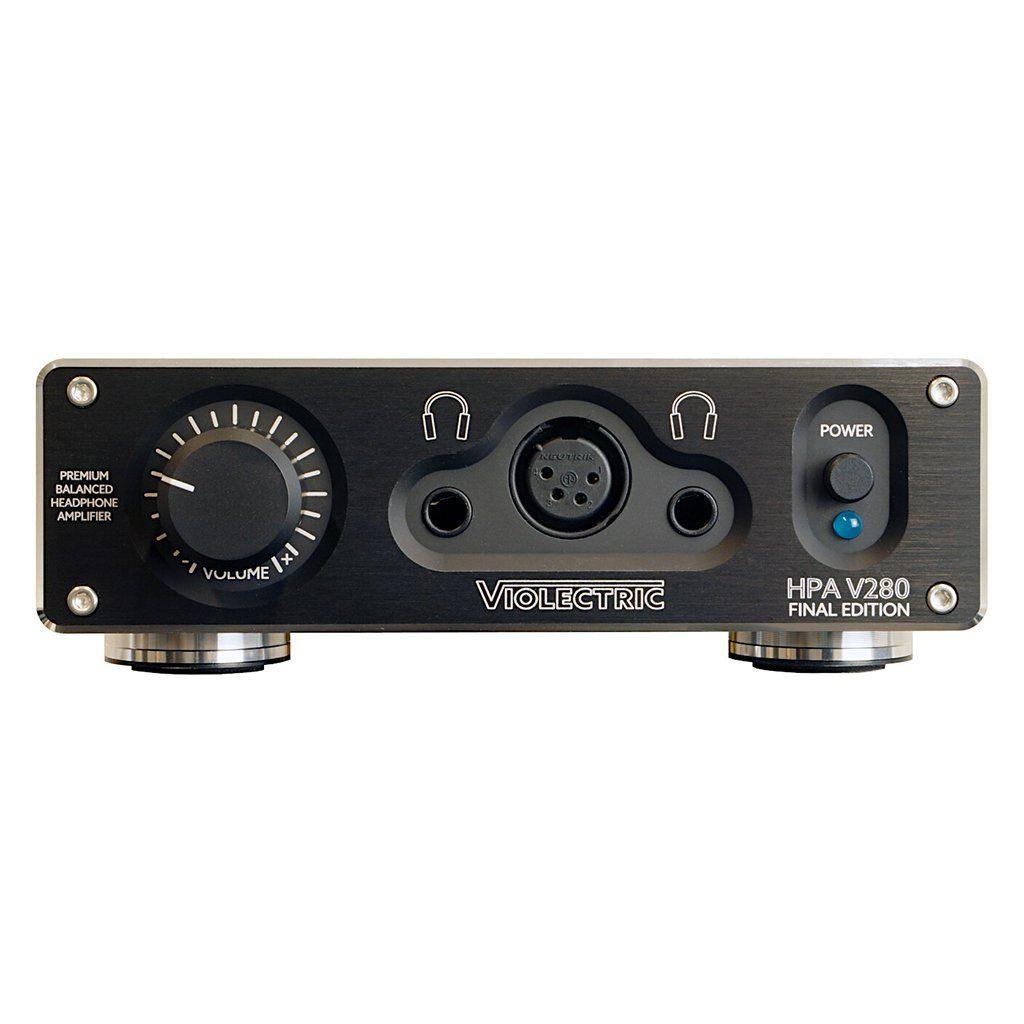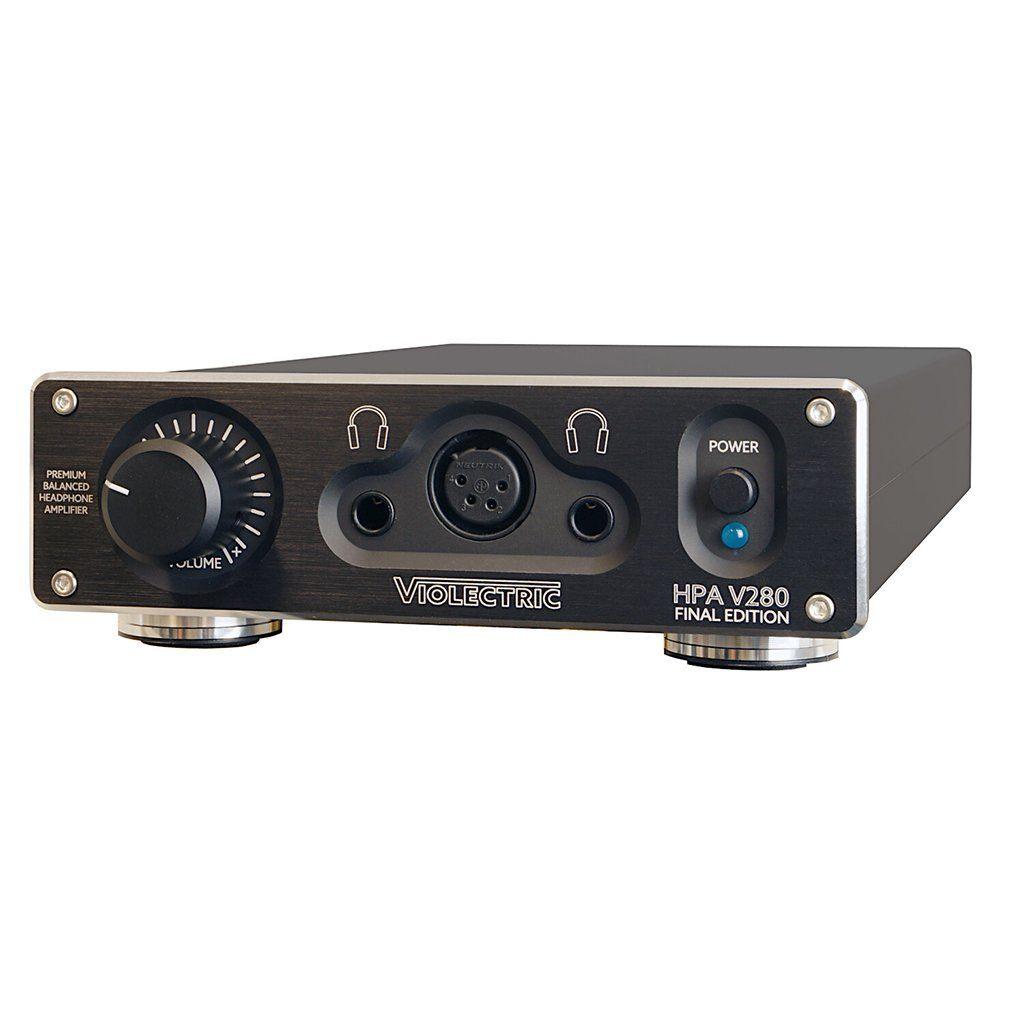 Sold out