Topping
Sale price
$349
Regular price
$349.00
Unit price
per
Portability

More information

DACs and amplifiers can either be carried around or meant for static desktop use
Not Portable
View full details
Topping
Topping E70
Sale price
$349
Regular price
$349.00
Unit price
per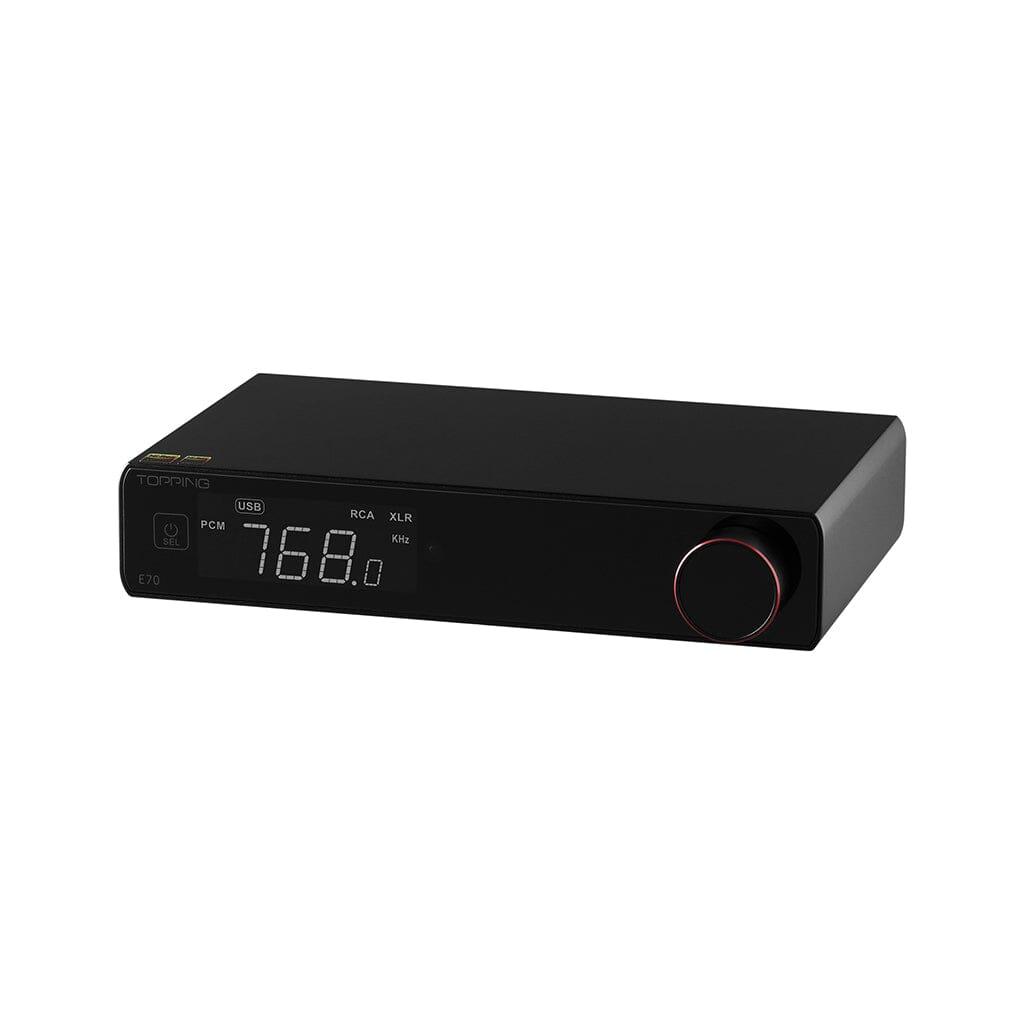 Sporting the new ES9028Pro flagship-grade Desktop DAC, the Topping L70 Digital to Analog Convertor from Topping is the latest in their long line of ultra-competitive performance to price DACs. In combination with the 3rd generation XMOS XU316 USB processor, E70 supports high-resolution 32-bit/768kHz PCM and native DSD512 audio signals and promises unmatched high-resolution audio signal decoding support.
Topping E70 Highlights
Premium ES9028Pro DAC Chipset
Latest Bluetooth V5.1 connectivity
Hi-Res LDAC Transmission
3rd Generation XMOS XU316 USB Processor
Supports Hi-Resolution 32-Bit/768kHz PCM and Native DSD512 Audio Signals
Brand New I/V Conversion Circuit
Ultra-Low THD+N Performance
Selectable RCA & XLR Outputs
Ultra-Low Noise Pre-AMP Function
Fully-Functional Remote Control
Multiple Input Options(USB, Coaxial, Optical, USB, Bluetooth)
Automatic On/Off Function With All Inputs
12V Trigger Interface
Pre-Amp Function
Hi-Res Audio & Hi-Res Audio Wireless Certified
The E70 uses ESS SABRE flagship DAC ES9028PRO. ES9028PRO has a 32-bit 8-channel HyperStream II architecture. In the application of E70, every 4 channels are connected in parallel as one  channel,achieving high performance and high sound quality at the same time.

Brand New I/V Conversion
A brand new I/V conversion circuit is designed for better quality audio reproduction. The unique circuit design provides lower distortion and less noise while occupying less space. The new circuit is pushed close to the limit of physics so that we are able to squeeze out the last bit of performance of the DAC chip.
Reviews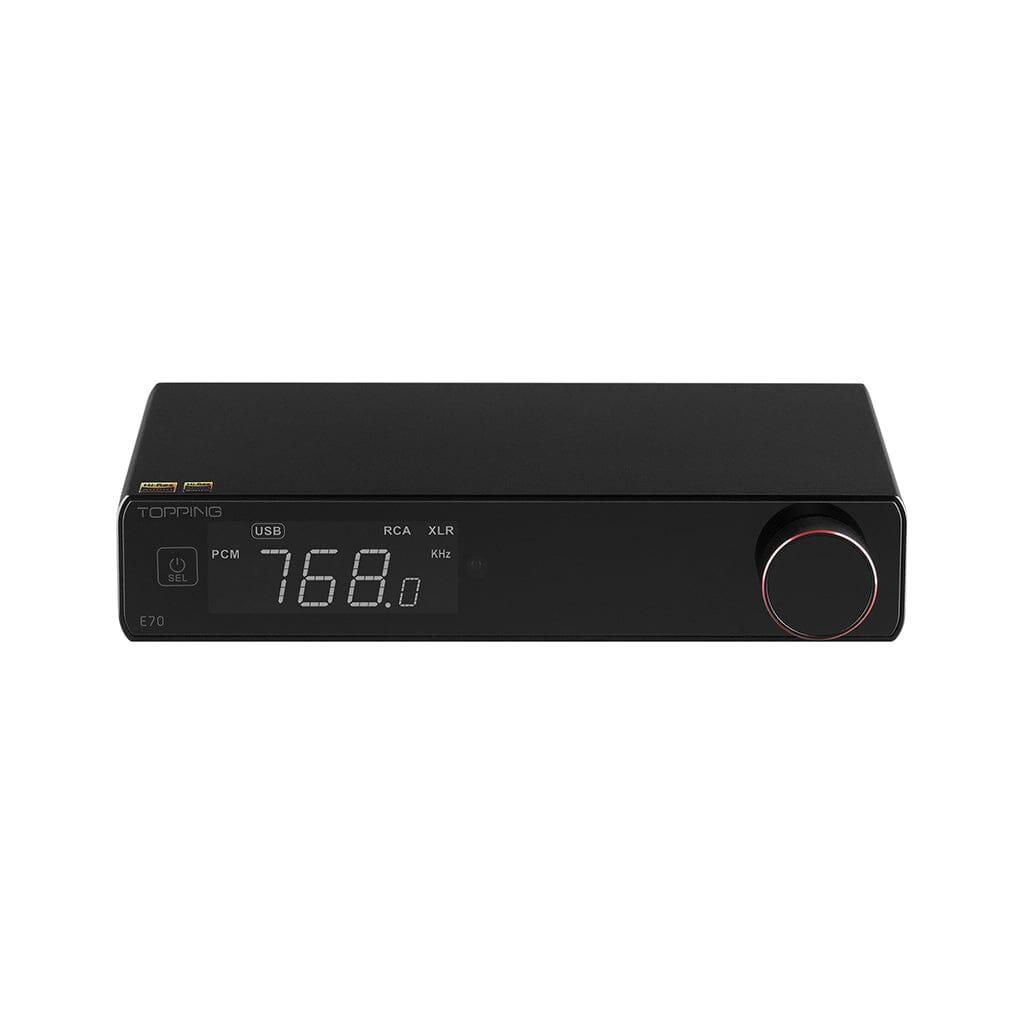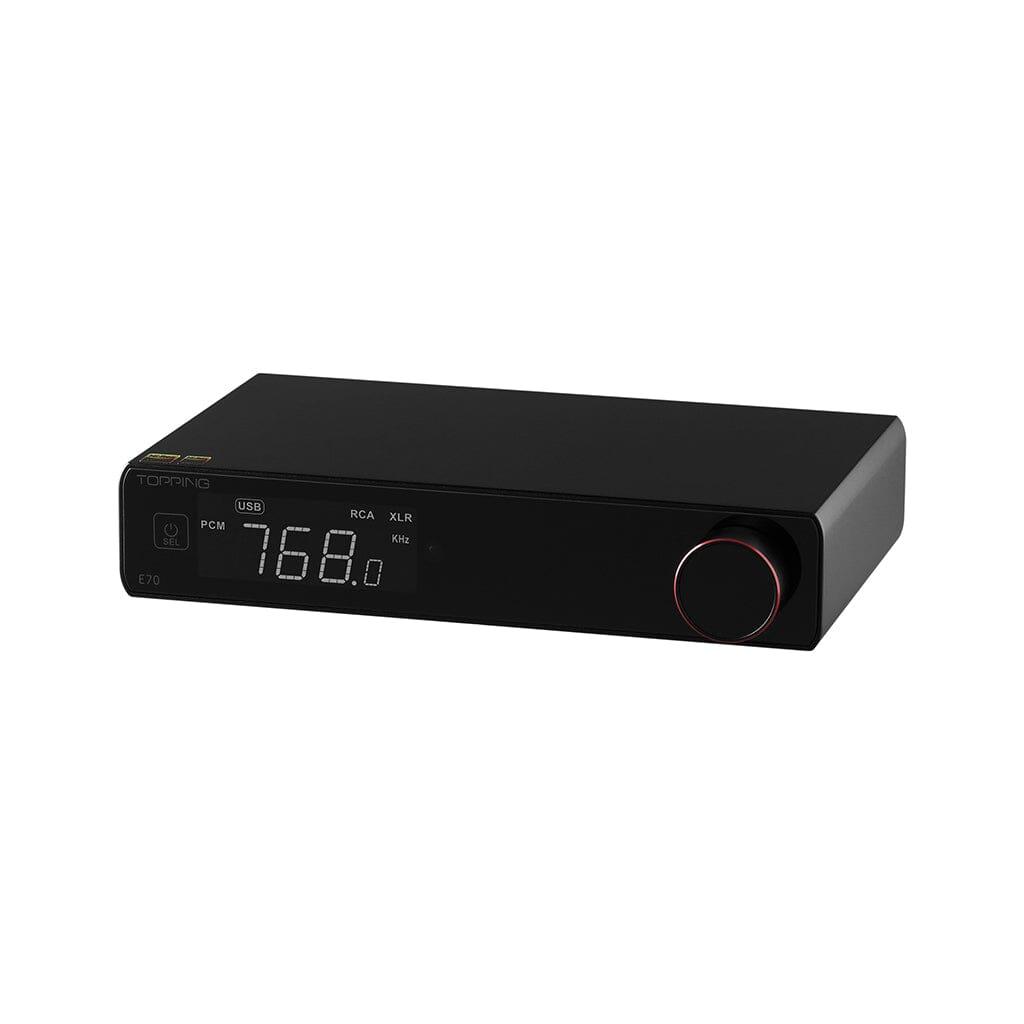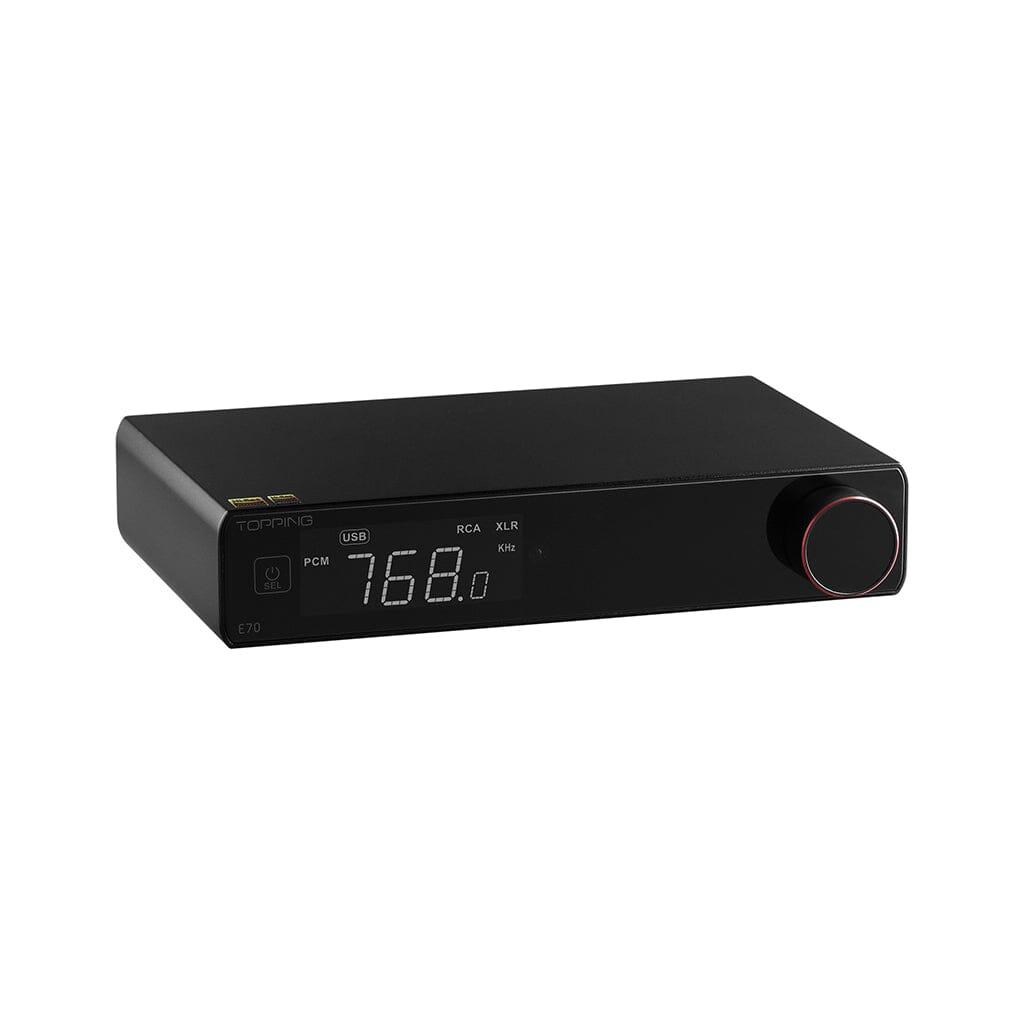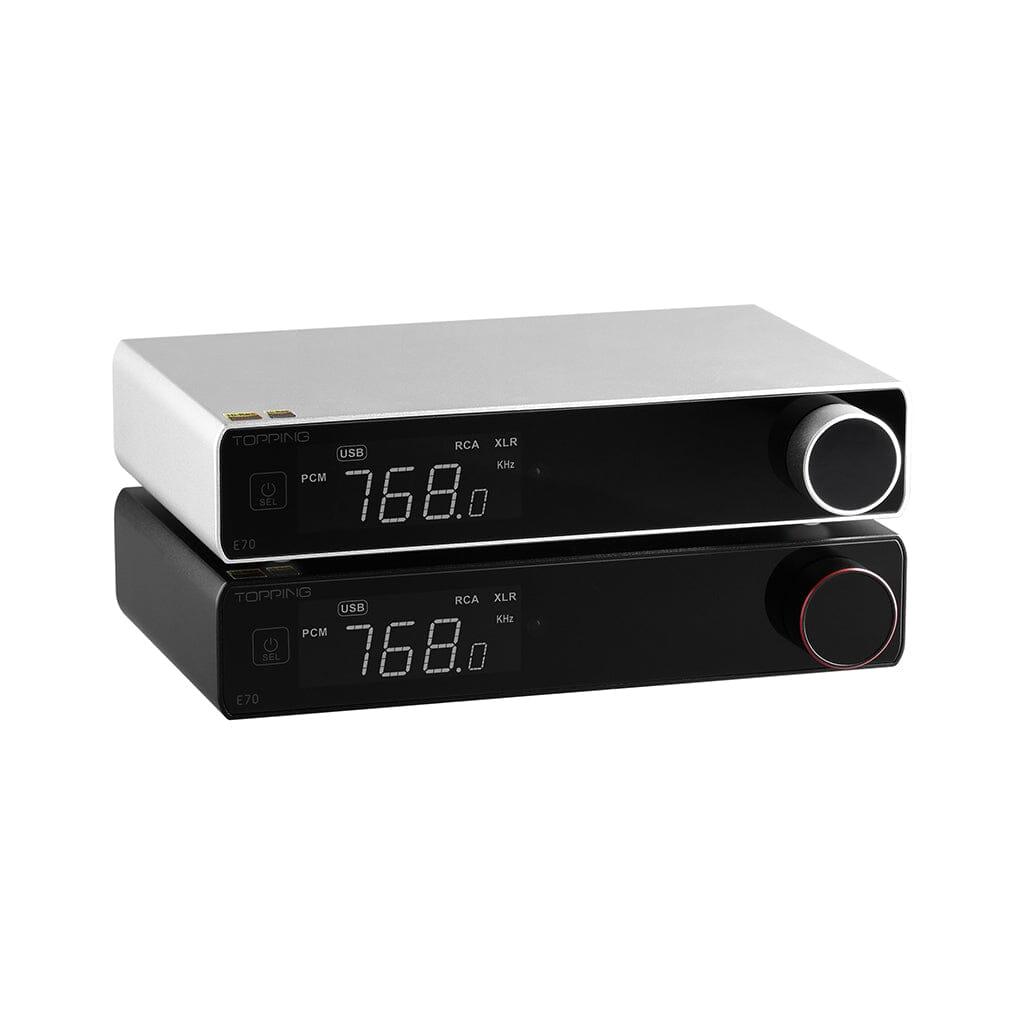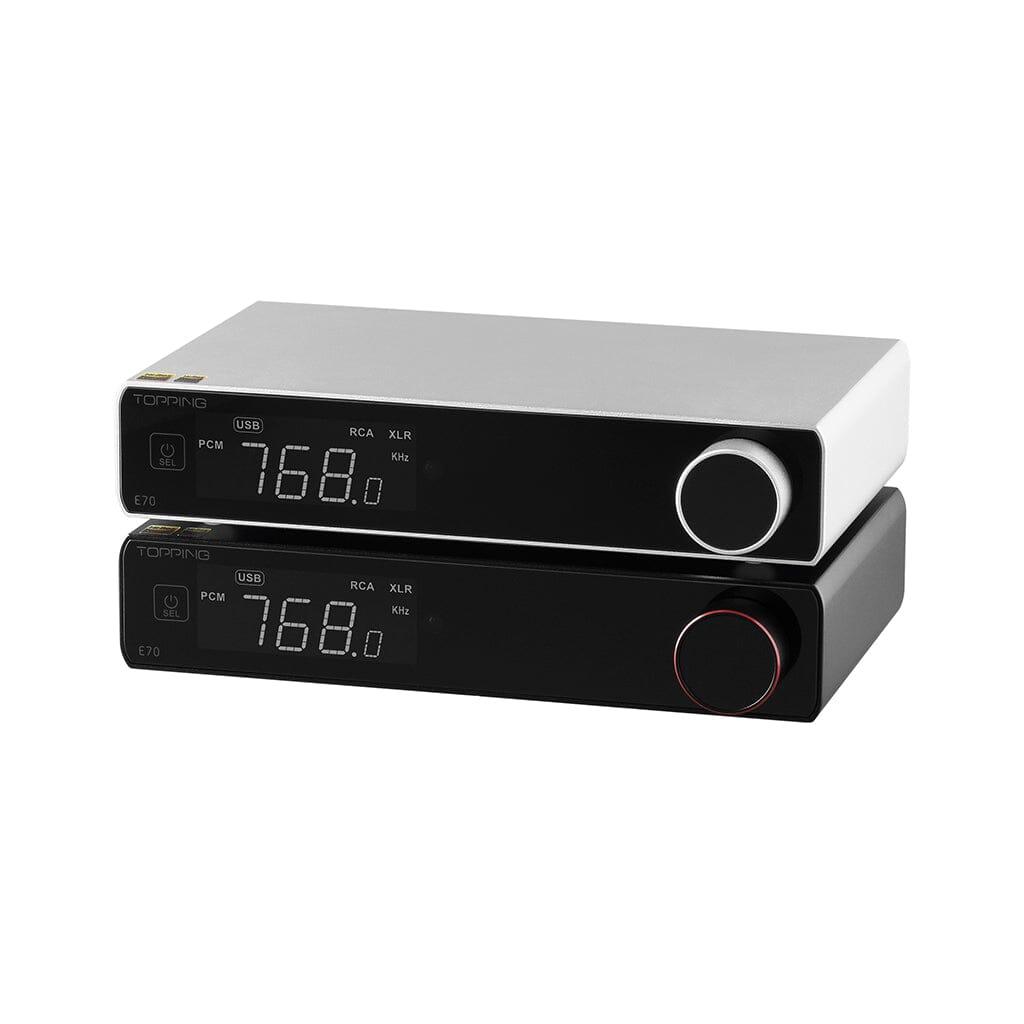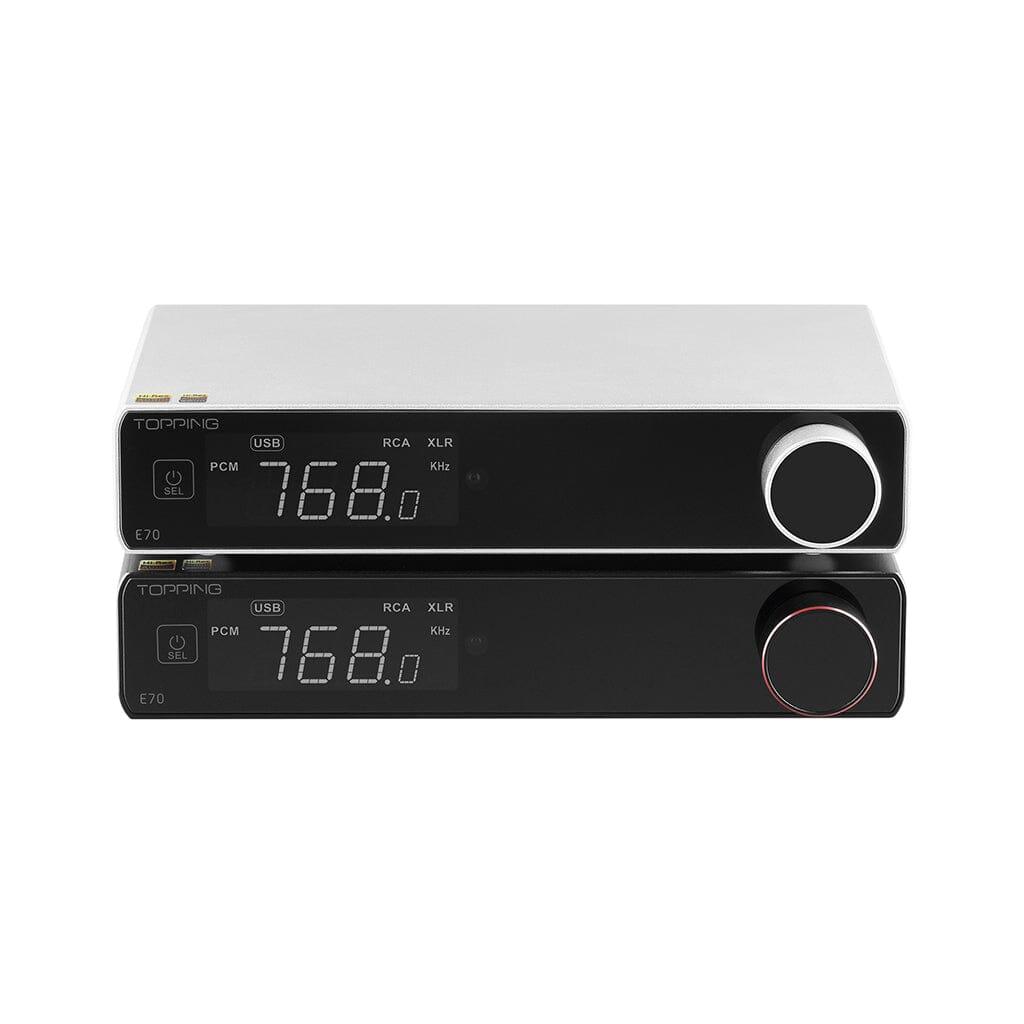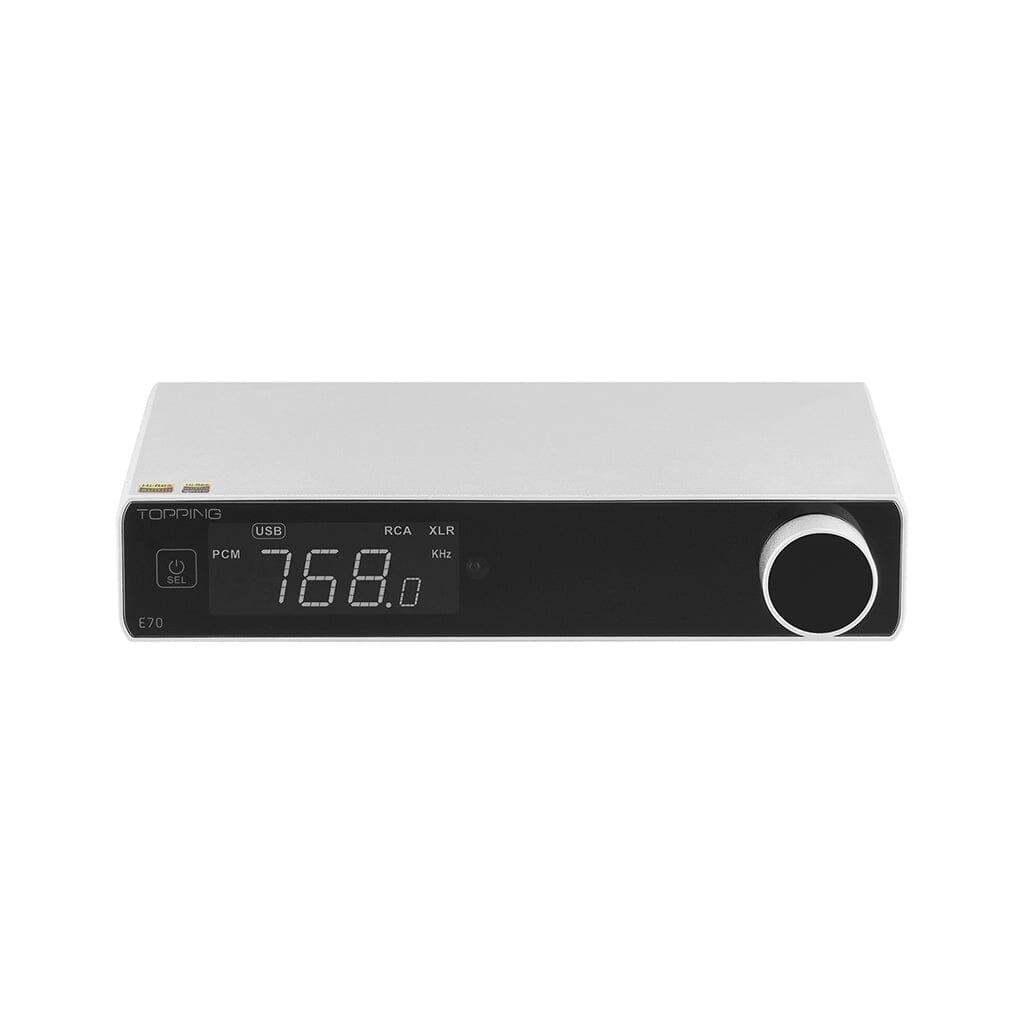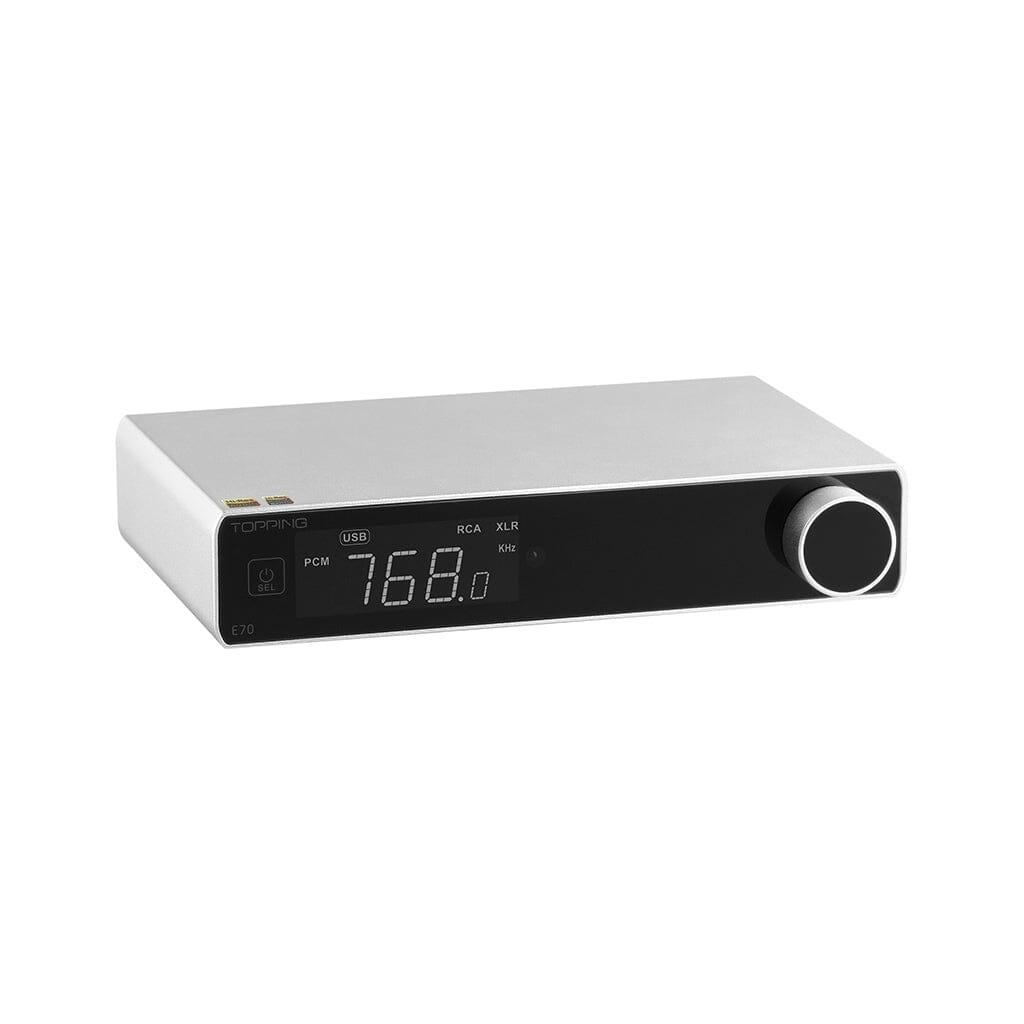 Add to cart