Topping
Sale price
$

699
Regular price
Unit price
per
Portability

More information

DACs and amplifiers can either be carried around or meant for static desktop use
Not Portable
View full details
Topping
Topping D70 Pro DAC
Sale price
$

699
Regular price
Unit price
per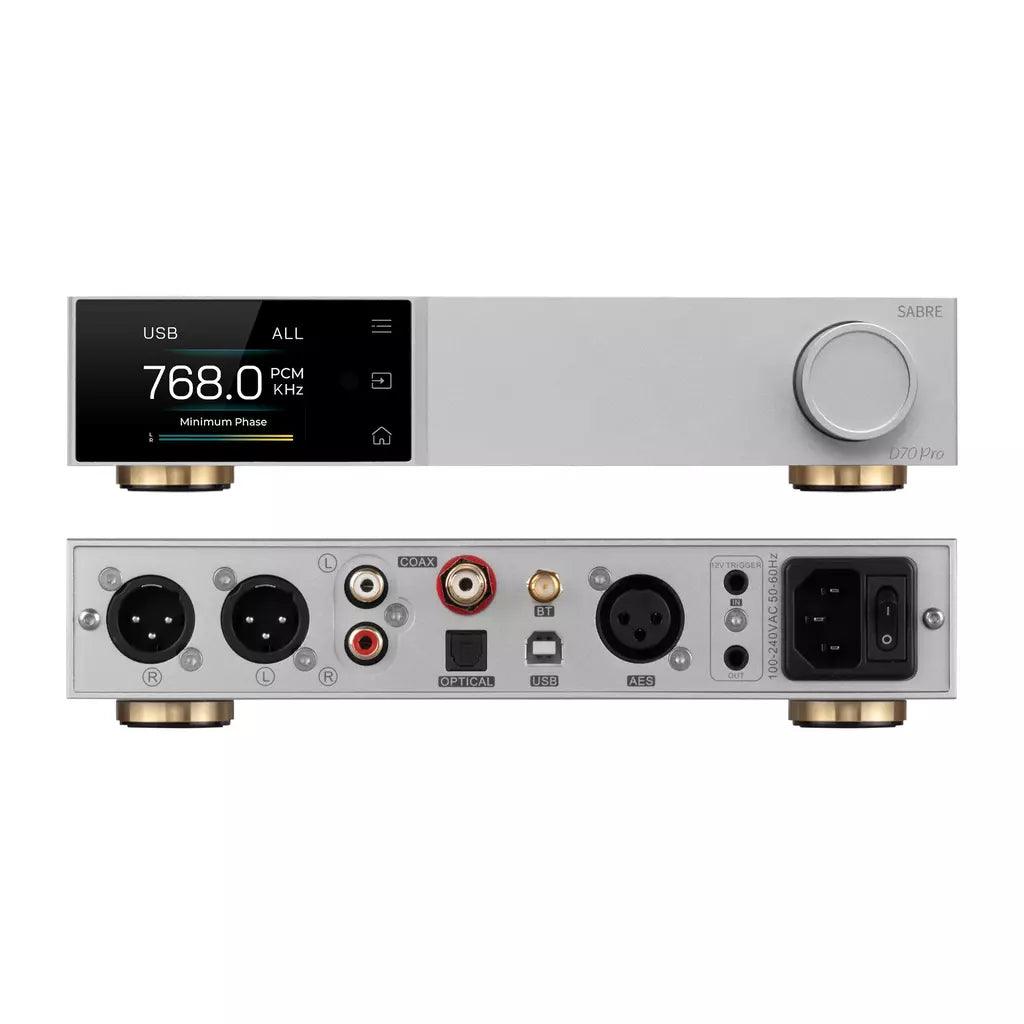 Take your music library to new heights with the TOPPING D70 Pro SABRE DAC. With a high-end design, this powerhouse device offers Bluetooth 5.1 transmission, advanced audio playback, and versatile output modes. Enjoy powerful sound and crisp performance with the D70 Pro SABRE DAC, perfect for all audiophiles and music enthusiasts.
Revolutionary Performance with the Redesigned ES9039SPRO Chip
Unlock a new level of audio quality with the Topping D70 Pro DAC. Engineered with the flagship 32-bit ES9039SPRO DAC chip from ESS, this device offers exceptional sound performance and features for high-end consumer devices, professional recording systems, mixers, and more. Experience HiFi audio with the latest in cutting-edge technology.
New I/V Conversion Circuitry
Discover high-fidelity audio with the Topping D70 Pro DAC. This advanced DAC features I/V conversion circuitry that significantly reduces distortion and noise. Enjoy superior audio performance with the DAC's exclusive design that maximizes the capabilities of the DAC chips.
Aurora UI: A Vibrant User Experience
The Topping D70 Pro DAC is designed to simplify music playback with intuitive Aurora UI controls, including a full-color screen and three capacitive touch buttons for easy switching between playback information, FFT, and VU displays. Enjoy your music with ease!
Bluetooth 5.1 Transmission
The Topping D70 Pro DAC is a hi-fi audio device featuring Bluetooth 5.1 transmission with support for LDAC, aptX-Adaptive, aptX HD, aptX, AAC and SBC audio encoding. Enjoy a premium sound experience with the highest level of wireless audio quality.
Plug and Play Compatibility
The Topping D70 Pro DAC features unparalleled sound quality with compatibility across multiple operating systems, including Windows 10 & 11, MAC, Linux, and iOS/Android. Enjoy high-fidelity sound with minimal setup hassle, no driver installation necessary unless used with Windows-based ASIO applications. Upgrade your audio experience today.
Versatile Output Modes
The Topping D70 Pro DAC is designed to meet the demands of any sound system. It comes with an efficient output design, allowing you to switch between RCA single-ended output, XLR balanced output, or use both simultaneously. Enjoy versatile and convenient audio output management for all your audio needs.
Integrated Preamp Function
The Topping D70 Pro DAC offers the best of both worlds, featuring both a fixed output level DAC mode and an adjustable "preamp" mode. This allows for greater control over volume and output, giving you the ability to easily connect to power amplifiers and active speakers.
Independent Volume Memory
The Topping D70 Pro DAC features a SABRE chip that automatically remembers and reverts to the last used volume for all output modes. Enjoy ease of use and convenience with this powerful device.
Timbre Fine-Tuning
The Topping D70 Pro DAC offers versatility and customization for music enthusiasts, allowing users to easily switch between Default, Valve, and Transistor modes for extraordinary timbre fine-tuning. Experience a whole new level of sound quality and a truly personalized listening experience.
12V Trigger
Experience high-resolution audio in its purest form with the Topping D70 Pro DAC. Equipped with a 12V Trigger input and output interface, it works synchronously with other devices, allowing you to trigger or be triggered by them. Enjoy superior sound quality.
Reviews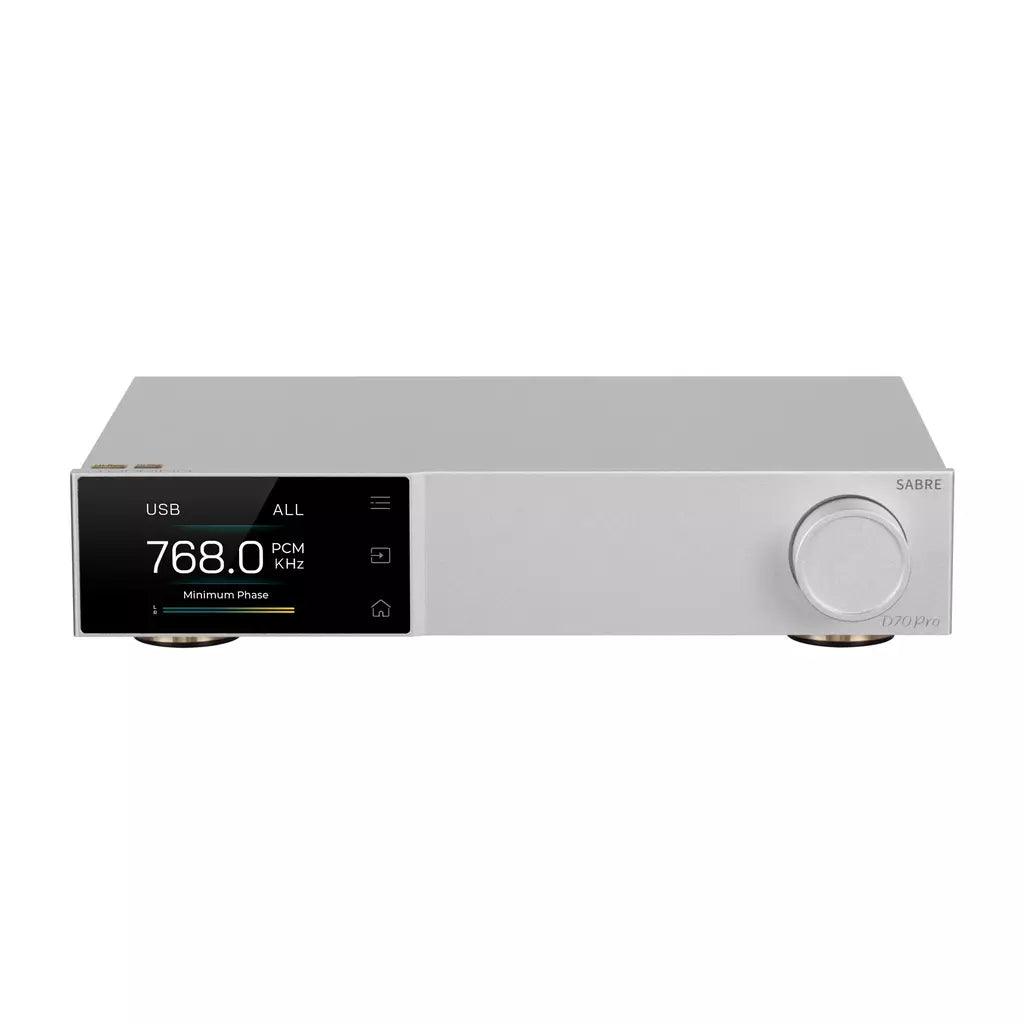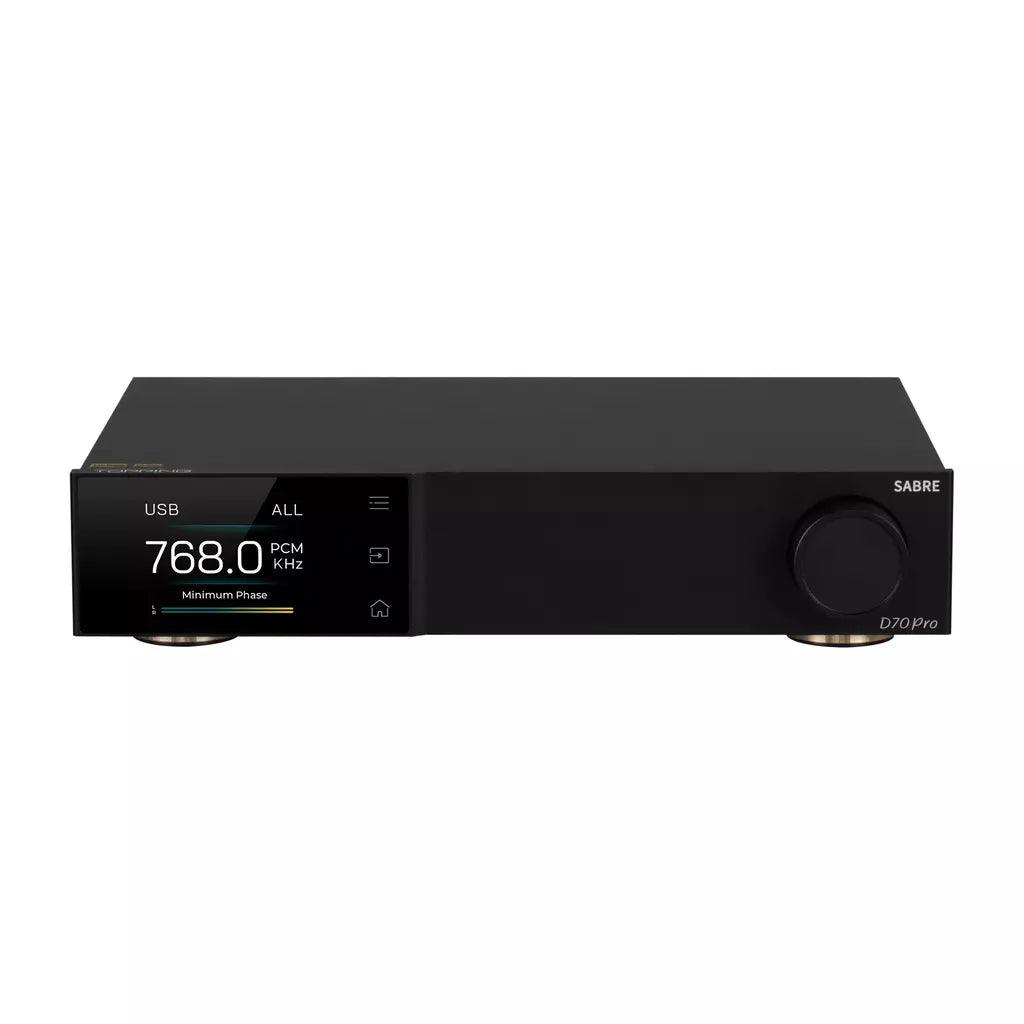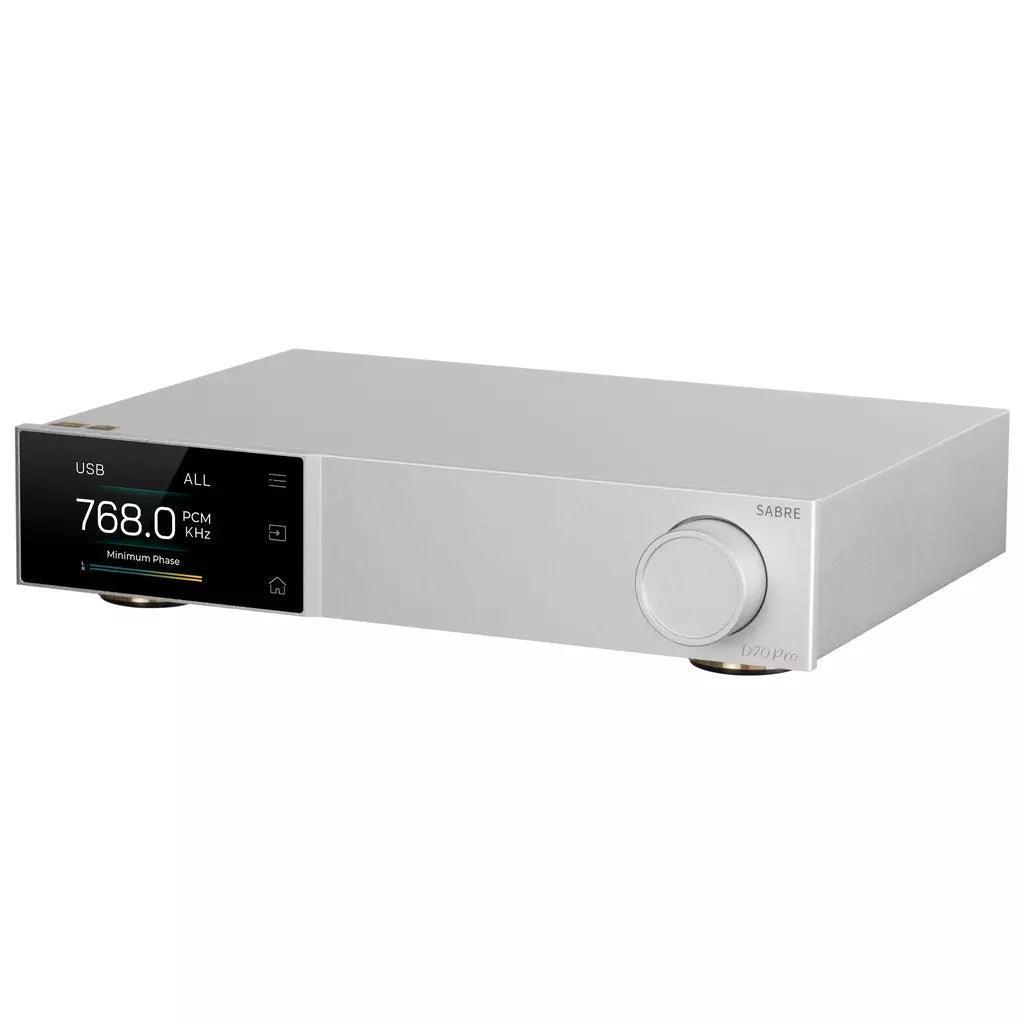 Add to cart