T+A
Sale price
$3,900
Regular price
Unit price
per
Cup style

More information

Open-back headphone designs are often higher-performance but have poor noise isolation and leak sound. Closed-back designs provide better noise isolation and leak less sound.
Open-Back
Wearing style

More information

Over-ear headphones sit over your ear and surround your ear with a ring of padding. On-ear headphones are padded but rest on top of your ear. In-ear monitors are worn inside your ear canal.
Over-ear
Driver type

More information

Speakers and headphones use a device called a 'driver' to create sound. Different types of drivers have different strengths and weaknesses, but can all produce great sound. Common varieties include dynamic, planar magnetic, and electrostatic.
Planar Magnetic
Amp required

More information

Some headphones require the power of an amplifier to reach comfortable listening volumes.
Yes
Connectivity

More information

Connectivity refers to the method in which the headphones connect to the audio source. Headphones can be either wired or wireless.
Wired
View full details
T+A
T+A Solitaire P-SE Headphones
Sale price
$3,900
Regular price
Unit price
per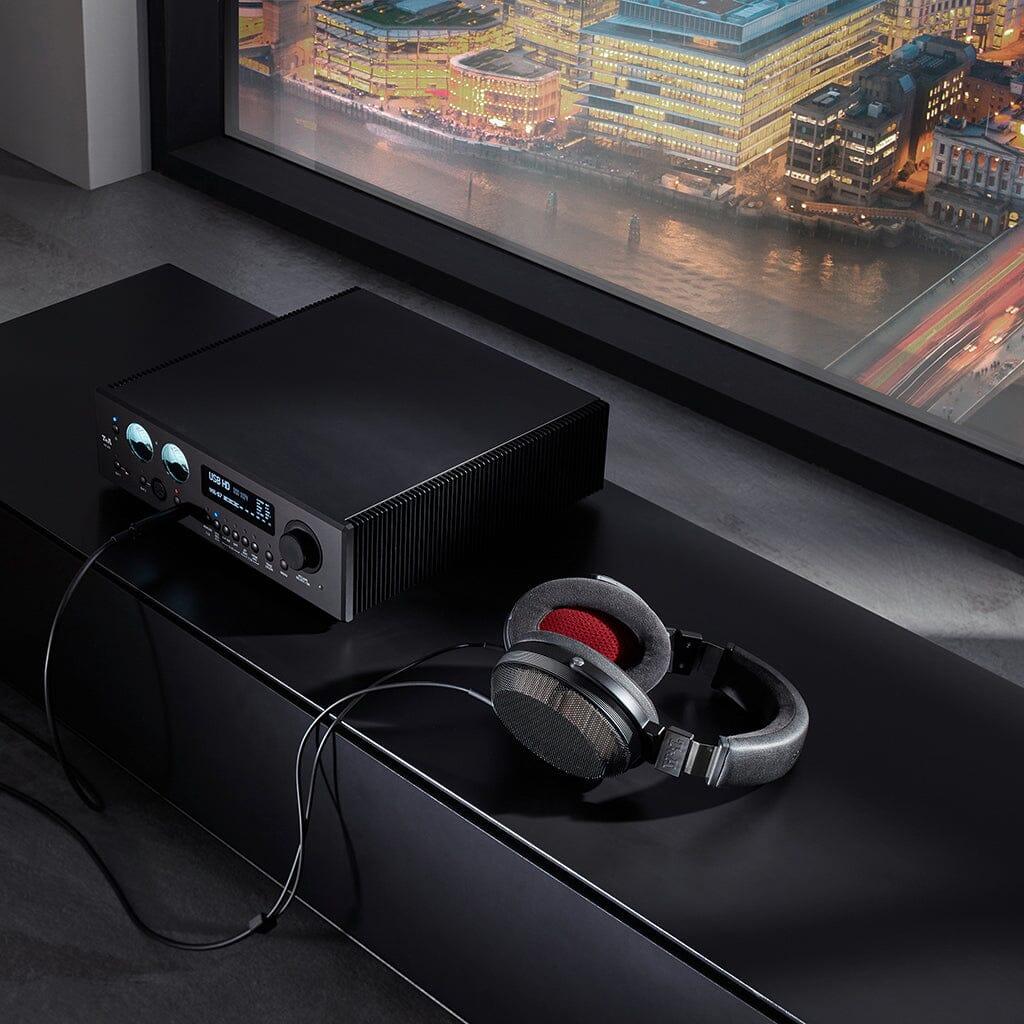 Perfection in Headphone Design
The T+A Solitaire P-SE Open-Back Planar Magnetic Headphones represent a pinnacle in the world of high-fidelity audio, built on the solid foundation of the Solitaire P. These headphones are not just an audio device; they are a statement of uncompromising design and intent, created with the sole purpose of delivering music in its most perfect form. The Solitaire P-SE stands as a testament to T+A's commitment to sonic perfection, with each component and sub-assembly crafted with unmatched precision and care.
Exquisite Craftsmanship and Material Selection
From the TPM 2500 converter system to the headband connections, every part of the Solitaire P-SE reflects the highest standards of craftsmanship. Employing a variety of plastics, each chosen for their specific properties, the headphones offer a blend of internal damping, mechanical strength, and robustness. The surfaces are finished with top-quality lacquers, typically reserved for aviation applications, underlining the headphones' premium build quality. The sophisticated design of the TPM 2500, coupled with the optimal arrangement of magnets and sound ducts, ensures linear sound reproduction, allowing music to flow naturally and authentically.
A New Approach to Planar-Magnetic Headphones
T+A has successfully circumvented the typical drawbacks of planar-magnetic headphones, such as low efficiency, heavy weight, and very low impedance. This achievement stems from a novel approach to problem-solving, extensive design efforts, and the use of the finest materials available. The result is a headphone that fits together perfectly, with tolerances measured in the hundredths of a millimeter, ensuring a consistently flawless experience.
Comfort for Extended Listening
Understanding the importance of comfort, the Solitaire P-SE's ear cushions and headband are handcrafted in Germany from allergen-free synthetic leather and velours. This meticulous selection process ensures that the headphones are comfortable to wear for extended periods, making them an ideal choice for audiophiles who indulge in long listening sessions.
Superior Sound Transmission through High-Quality Cables
The Solitaire P-SE pays special attention to the quality of its connecting cables, recognizing their crucial role in sound transmission. These symmetrical cables, designed with optimal impedance, are made of ultra-pure copper with a defined silver layer. The construction, which includes a silver-plated woven shield, effectively isolates electromagnetic influences and dampens mechanical resonances, ensuring a pristine audio signal.
Innovative Transducer Technology
At the heart of the Solitaire P-SE's exceptional audio performance lies the in-house transducer TPM 2500. Developed and handcrafted in Herford, the high-performance neodymium magnets and precisely designed retaining rings ensure the diaphragm operates accurately within the linear part of the magnetic field. This results in high sound pressure levels without distortion, delivering an extensive dynamic range with virtually no inertia.
Optimal Open Construction
The open design of the Solitaire P-SE sets it apart from closed systems, allowing the diaphragm to vibrate freely and unimpeded. This design choice ensures that the music signal is maintained in its purest form, free from any coloration or resonance issues that may occur in closed designs.
The Ultimate Listening Experience
The Solitaire P-SE is more than just a set of headphones; it's an immersive experience. Its combination of meticulous craftsmanship, advanced transducer technology, and comfortable design make it a must-have for audiophiles seeking the ultimate in headphone performance. With its open construction and superior components, the Solitaire P-SE delivers an audio experience that is as close to perfection as possible.
Reviews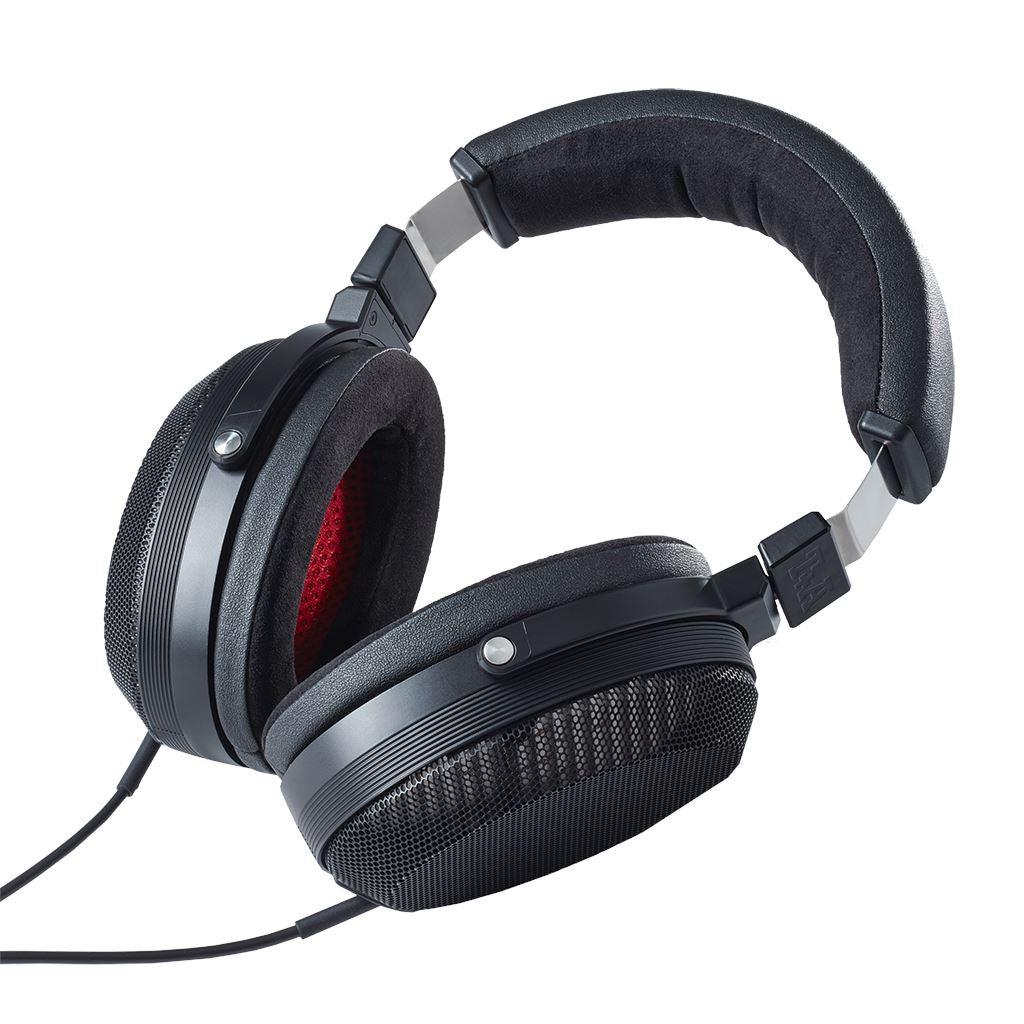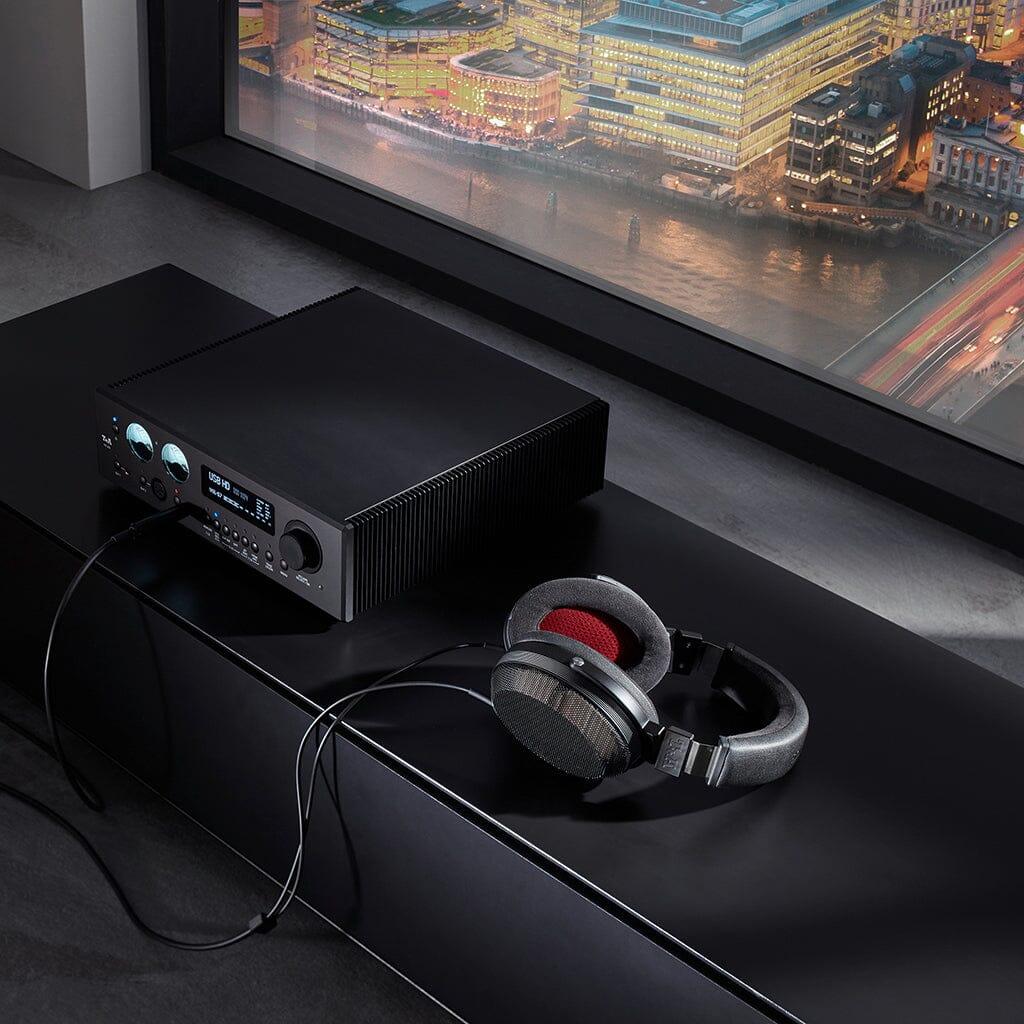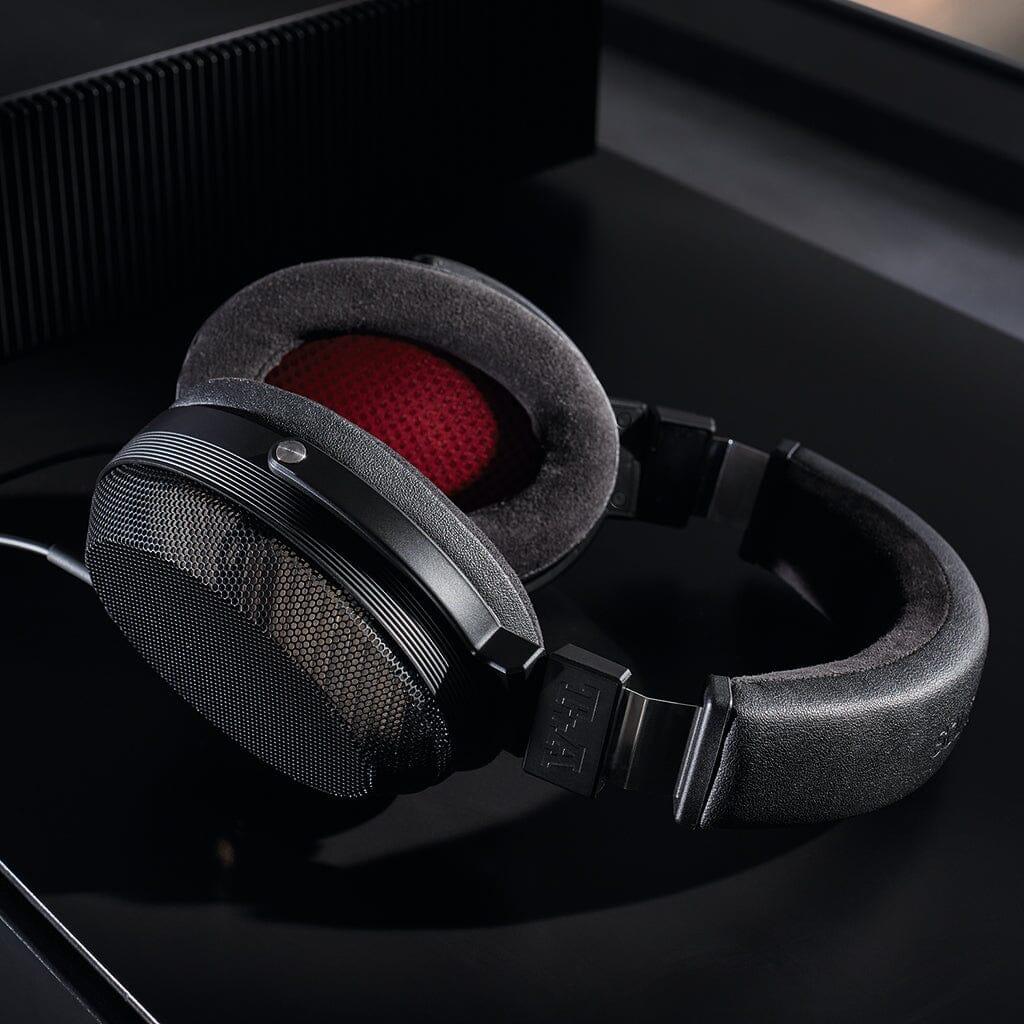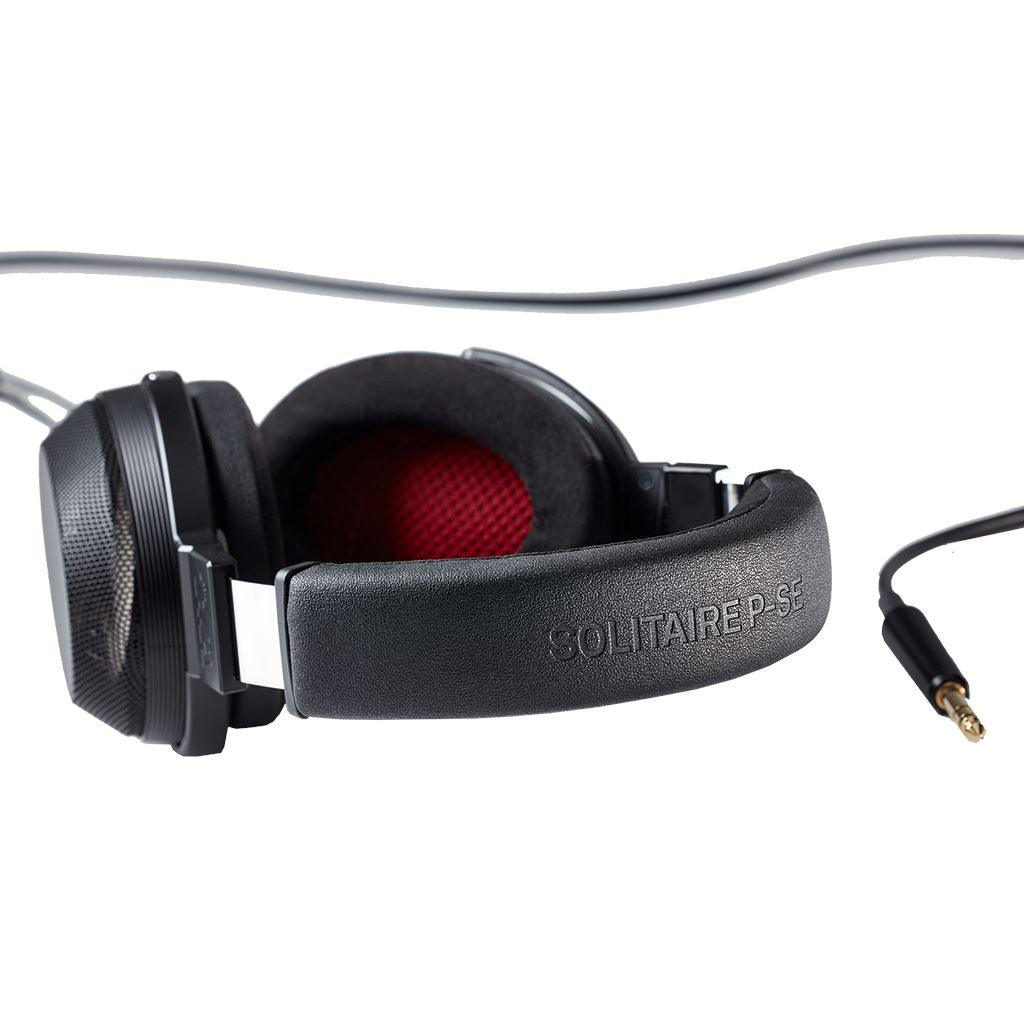 Add to cart