T+A
Sale price
$6,900
Regular price
Unit price
per
Cup style

More information

Open-back headphone designs are often higher-performance but have poor noise isolation and leak sound. Closed-back designs provide better noise isolation and leak less sound.
Open-Back
Wearing style

More information

Over-ear headphones sit over your ear and surround your ear with a ring of padding. On-ear headphones are padded but rest on top of your ear. In-ear monitors are worn inside your ear canal.
Over-ear
Driver type

More information

Speakers and headphones use a device called a 'driver' to create sound. Different types of drivers have different strengths and weaknesses, but can all produce great sound. Common varieties include dynamic, planar magnetic, and electrostatic.
Planar Magnetic
Amp required

More information

Some headphones require the power of an amplifier to reach comfortable listening volumes.
Yes
Connectivity

More information

Connectivity refers to the method in which the headphones connect to the audio source. Headphones can be either wired or wireless.
Wired
View full details
T+A
T+A Solitaire P Headphones
Sale price
$6,900
Regular price
Unit price
per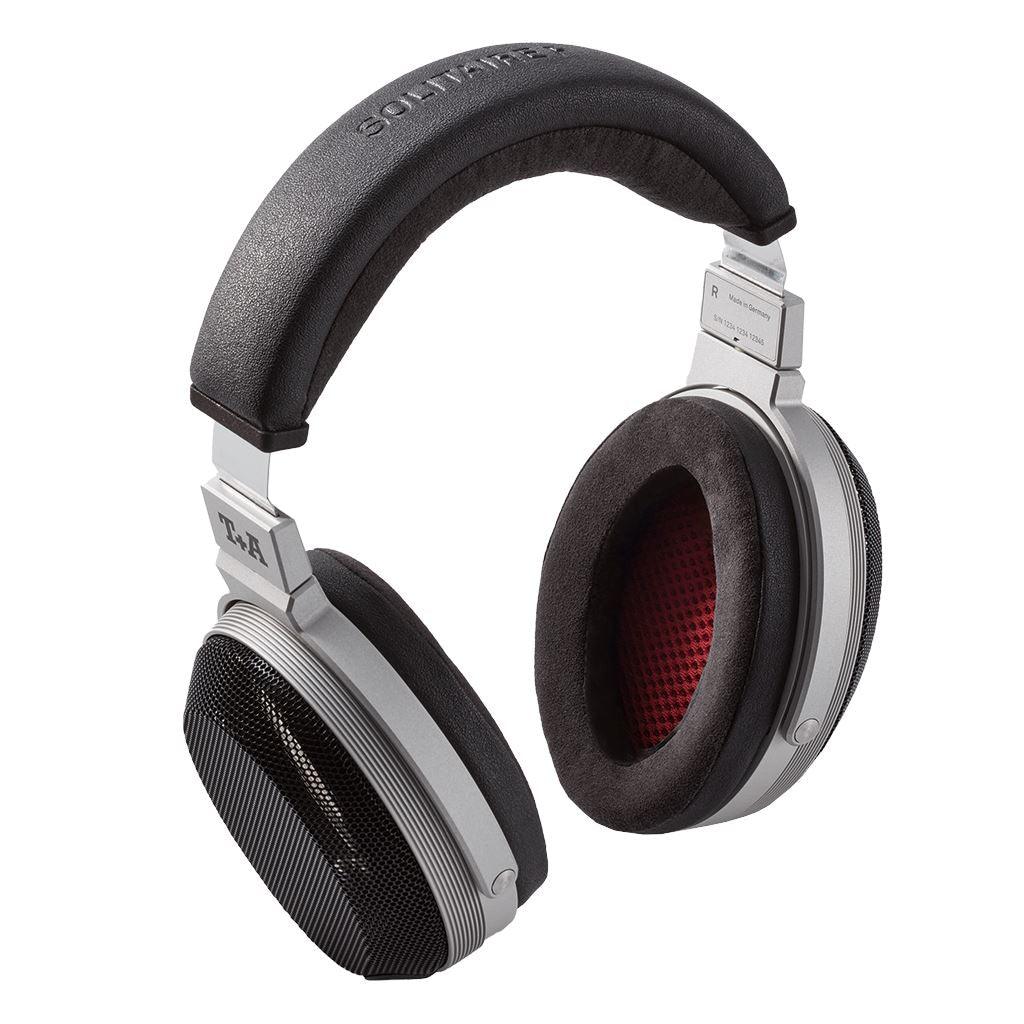 A New Benchmark in Headphone Technology: The Solitaire P
Introducing the T+A Solitaire P Open-Back Planar Magnetic Headphones, a groundbreaking development in the world of high-fidelity audio. T+A has spared no expense or effort in crafting these headphones, striving for musical reproduction at its highest standard of perfection. The Solitaire P embodies T+A's philosophy of pure, unaltered sound, bringing every note and nuance to life with extraordinary clarity and precision.
Uncompromised Quality and Precision
Every component of the Solitaire P has been crafted with meticulous attention to detail, ensuring unparalleled quality. Employing aluminium components machined from solid metal, T+A guarantees a build quality that is both elegant and robust. The sophisticated construction of the transducer systems and the precision-engineered diaphragms, magnets, and sound guides ensure a linearized sound field, resulting in music reproduction that is free from distortion and incredibly natural.
Innovative Design and Construction
T+A has reimagined planar-magnetic headphones with the Solitaire P, overcoming common issues like low efficiency, heavy weight, and low impedance. The design process involved extensive use of precision tools and high-strength materials like plastics or carbon to create sub-assemblies that fit together perfectly. This meticulous approach to design guarantees a flawless fit and superior sound quality.
Materials Crafted for Perfection
The open construction of the Solitaire P offers numerous sonic benefits, including the elimination of resonance issues common in closed systems. Key components, such as the aluminium cups and yokes, are machined from solid metal, ensuring a headphone that maintains its shape and strength over time. The attention to detail in the manufacturing process speaks volumes about T+A's commitment to delivering an unmatched listening experience.
Transducer: The Heart of the Solitaire P
The TPM 3100 transducer is a marvel of engineering, designed and built in Herford. This high-performance component utilizes neodymium magnets precisely shaped and matched to create a homogeneous magnetic field, ensuring distortion-free sound with a vast dynamic range. The ultra-thin diaphragm oscillates freely, allowing it to produce sound pressures devoid of distortion.
Luxurious and Comfortable Earpads
The Solitaire P's earpads are crafted from allergen-free synthetic leather and Alcántara, making them exceptionally comfortable for extended listening sessions. Each cushion is hand-made in Germany, ensuring the highest standards of quality and comfort.
The Art of the Headphone Cable
T+A has taken special care in designing its headphone cables, ensuring symmetrical construction with ultra-pure copper conductors and a silver layer for optimal sound quality. The cables are isolated from electromagnetic influences and mechanical resonances, thanks to their unique construction, including a silver-plated woven shield. The connectors are of the highest quality, with military-grade two-pole connectors used in the headphones.
Connectivity and Versatility
The Solitaire P comes with two cable sets: one with a 6.3 mm barrel connector and another with a 4.4 mm Pentaconn connector. These cables offer optimum transfer resistance and are encased in high-quality materials, free of PVC and latex, ensuring durability and flexibility. The gold-plated contacts further enhance the sound quality, making the Solitaire P a versatile choice for audiophiles.
The T+A Solitaire P Open-Back Planar Magnetic Headphones represent a pinnacle of audio engineering, offering an unrivalled listening experience that redefines the standards of high-fidelity sound.
Reviews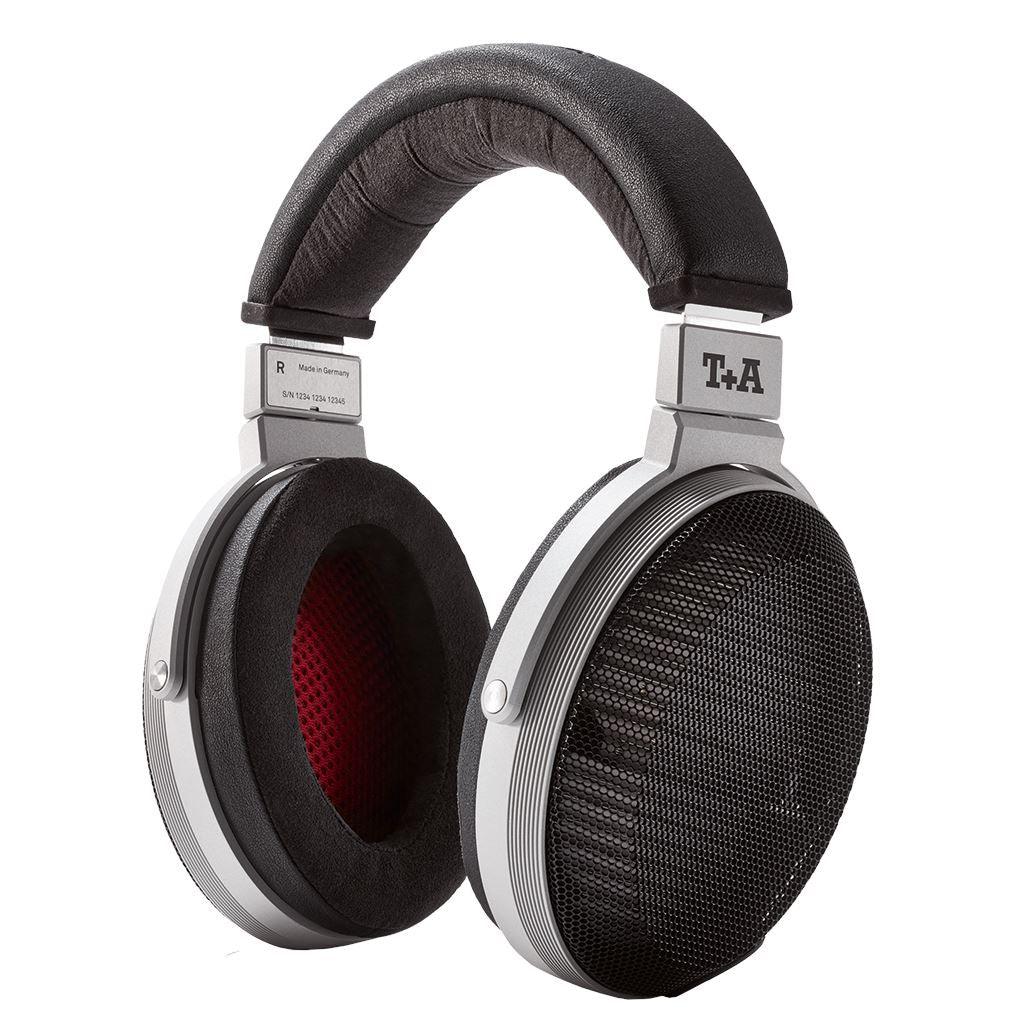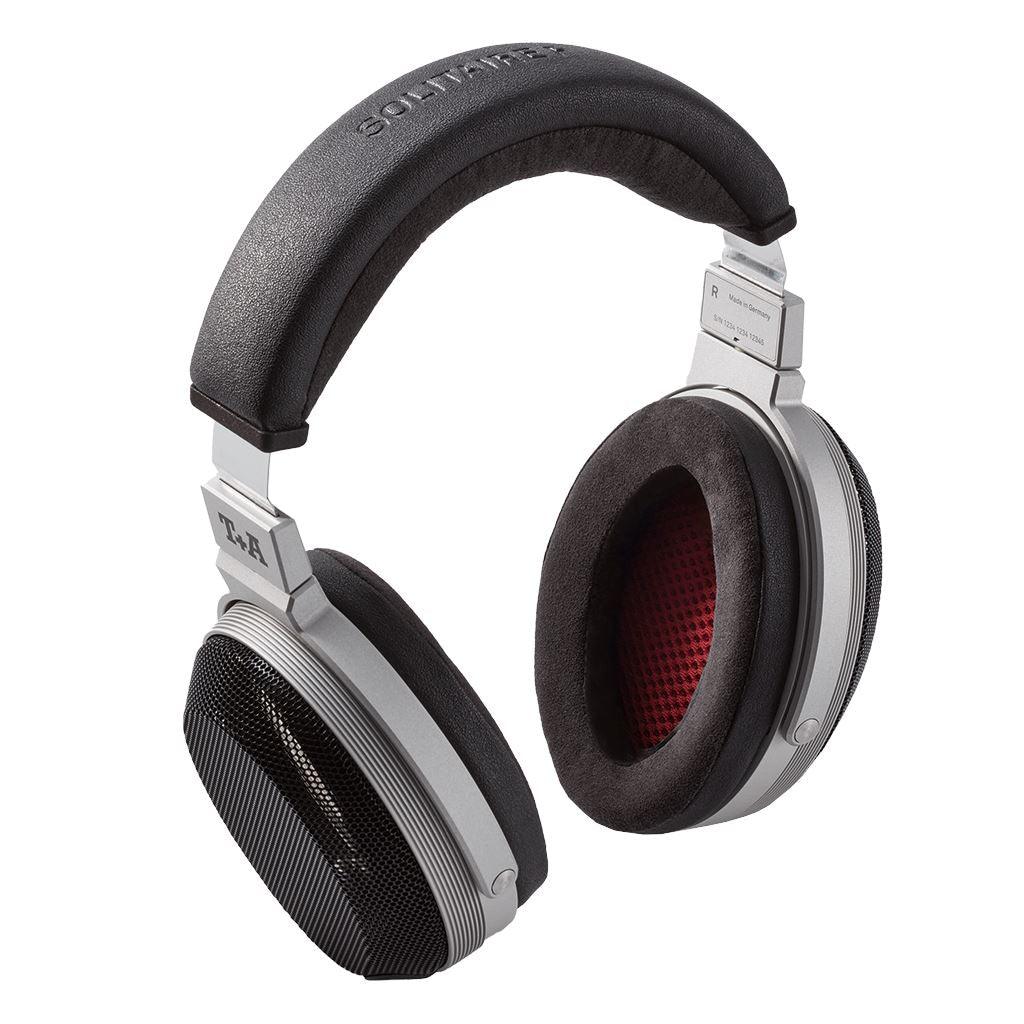 Add to cart