Symphonium Audio
Sale price
$899
Regular price
Unit price
per
Cup style

More information

Open-back headphone designs are often higher-performance but have poor noise isolation and leak sound. Closed-back designs provide better noise isolation and leak less sound.
Closed-Back
Wearing style

More information

Over-ear headphones sit over your ear and surround your ear with a ring of padding. On-ear headphones are padded but rest on top of your ear. In-ear monitors are worn inside your ear canal.
In-ear
Driver type

More information

Speakers and headphones use a device called a 'driver' to create sound. Different types of drivers have different strengths and weaknesses, but can all produce great sound. Common varieties include dynamic, planar magnetic, and electrostatic.
Dynamic, Balanced Armature
Connectivity

More information

Connectivity refers to the method in which the headphones connect to the audio source. Headphones can be either wired or wireless.
Wired
View full details
Symphonium Audio
Symphonium Audio Triton In-Ear Headphones
Sale price
$899
Regular price
Unit price
per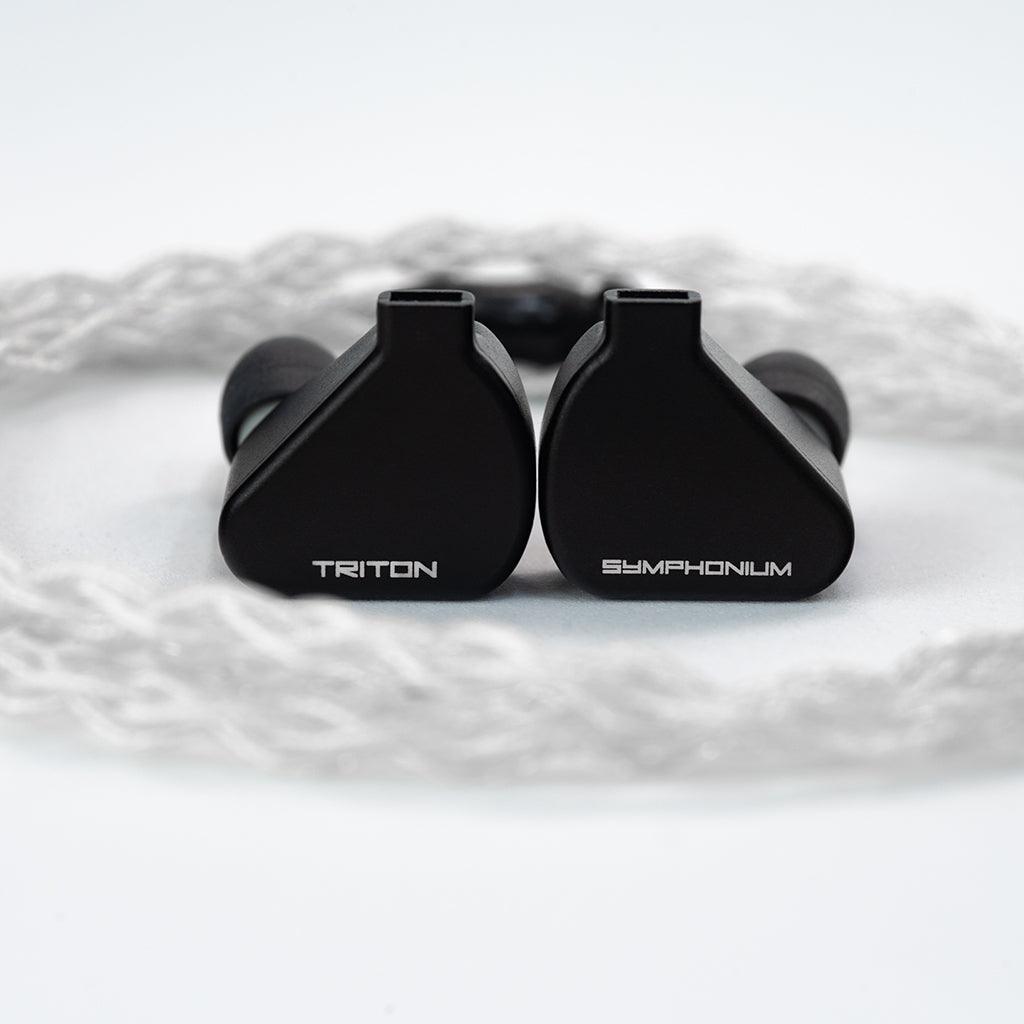 With the Symphonium Audio Triton, Symponium Audio set out to create a sound that is more musical and effortless to listen to. As a first for Symphonium Audio, Triton features a dynamic driver tuned with a 3D-Printed chamber that allows them to provide the punch and body needed for accurate bass reproduction. Its Midrange is tuned to be lush, with the speed and accuracy of a balanced armature. Triton's treble is also clear, detailed and features the treble extension that Symphonium Audio have come to be known for.
Driven by both dynamic and balanced armature drivers, the Triton will be able to provide endless hours of non-fatiguing listening pleasure.
Tuned in collaboration with Subtonic.
Infinite Linearity
Featuring Filtered Linear Attenuation Tuning (FLAT) Technology, a propriety circuit developed in-house with Subtonic, Triton will not be affected by impedence mismatch due to difference in source used. You will be able to listen to the same unimpeded sound regardless of the device you are using.
Custom Cable
A great earphone deserves a cable of equal quality. As such, each Triton comes with a low impedance hand-built 26 AWG Silver Plated OCC Copper cable from Altalune Audio that has been carefully designed - down to the solder used - to provide the best listening experience possible.
Durability
All Symphonium Audio In-Ear Monitors are made of machined AL6061 Aluminium alloy. The T6 Variant of AL6061 is artificially tempered to provide the maximum possible strength and hardness for our In-Ear Monitors.
True 3-Way Crossover
By utilizing a true 3-way crossover, Symphonium Audio are able to tune each driver to the exact specifications they require, achieving the best possible sound
Hand Matched Components
Using only the highest quality Panasonic and Vishay components, they are further hand-matched to attain better channel matching
Finest Details
To squeeze out every bit of performance, Triton comes standard with Azla SednaEarfit Standard tips, for an uncompromised listening experience.
Specifications
Title
Description
Driver Crossover
Custom Tuned True 3-Way Crossover with FLAT Technology
Frequency Response
11Hz - 21kHz, ± 3 dB
Sensitivity
107dB/Vrms @ 1 kHz
Impedance
8.3 Ohms @ 1 kHz
Socket
Spring Loaded 0.78mm 2-Pin
Cable
26 AWG Silver Plated OCC Copper
Cable Impedance
0.20 Ohms (2.5mm)
0.25 Ohms (3.5mm)
0.28 Ohms (4.4mm) @ 1kHz
Warranty
Limited 1-Year Warranty
Our review
Written review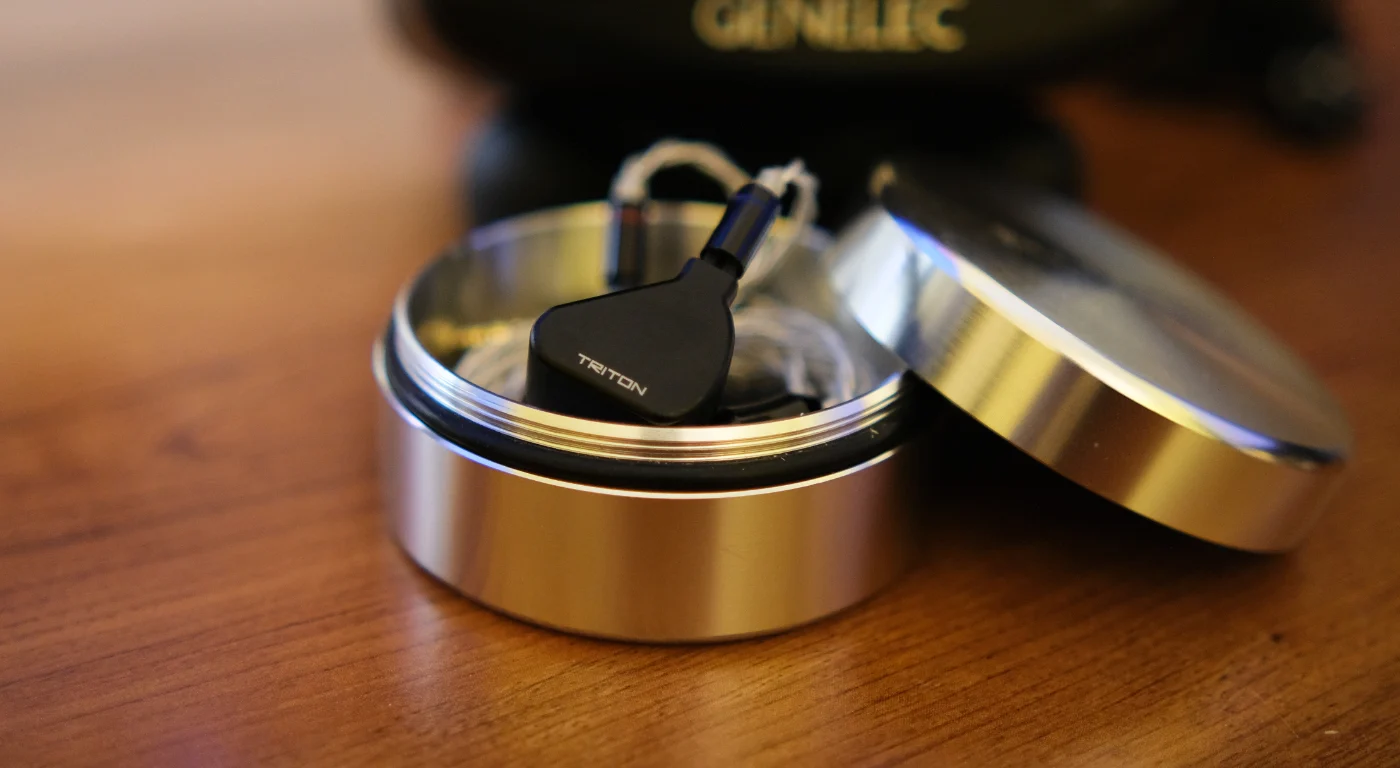 Reviews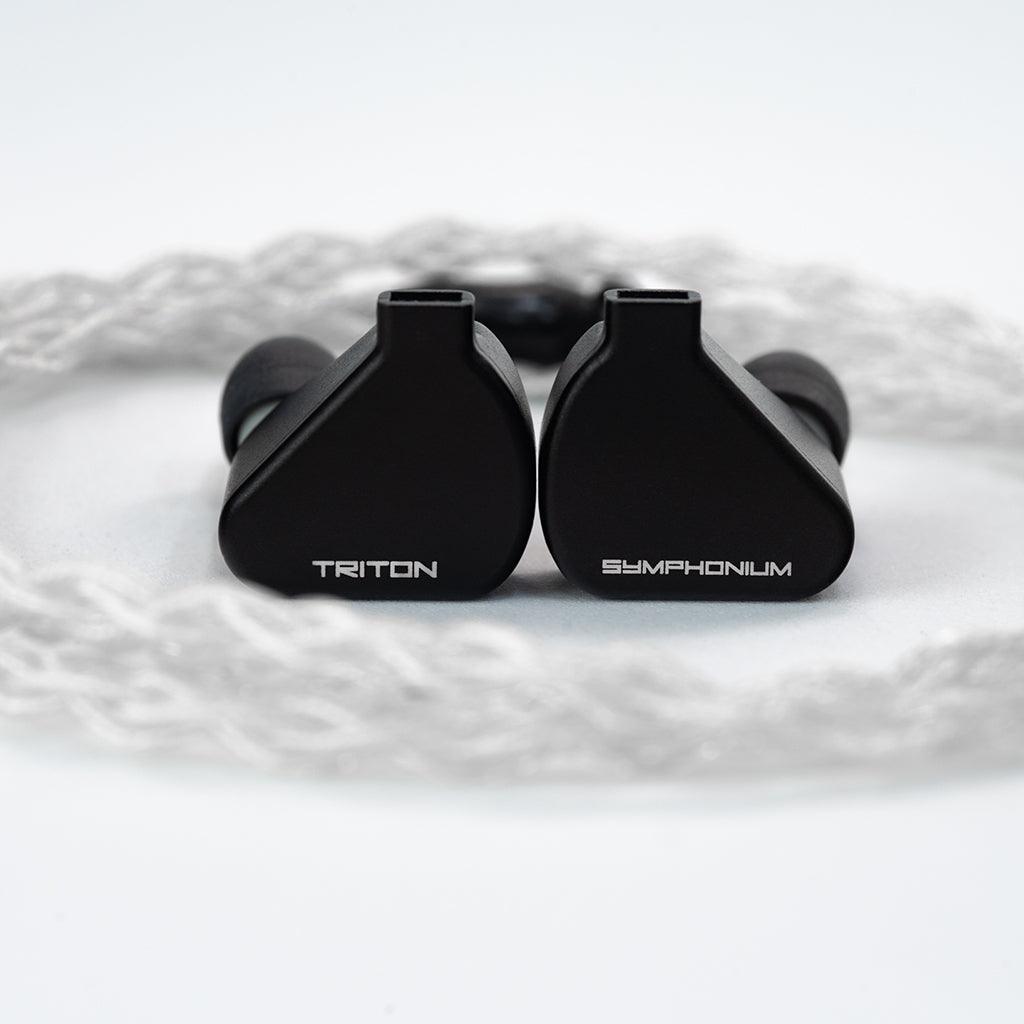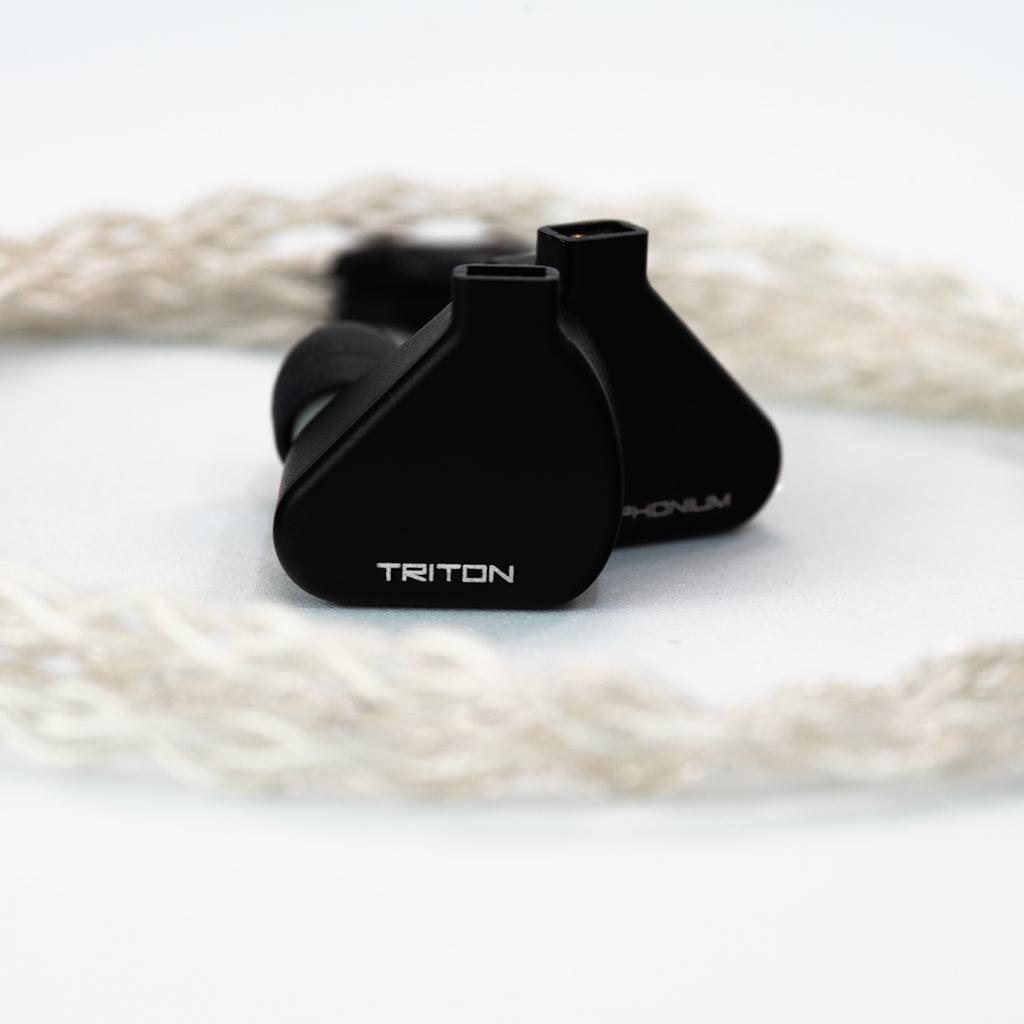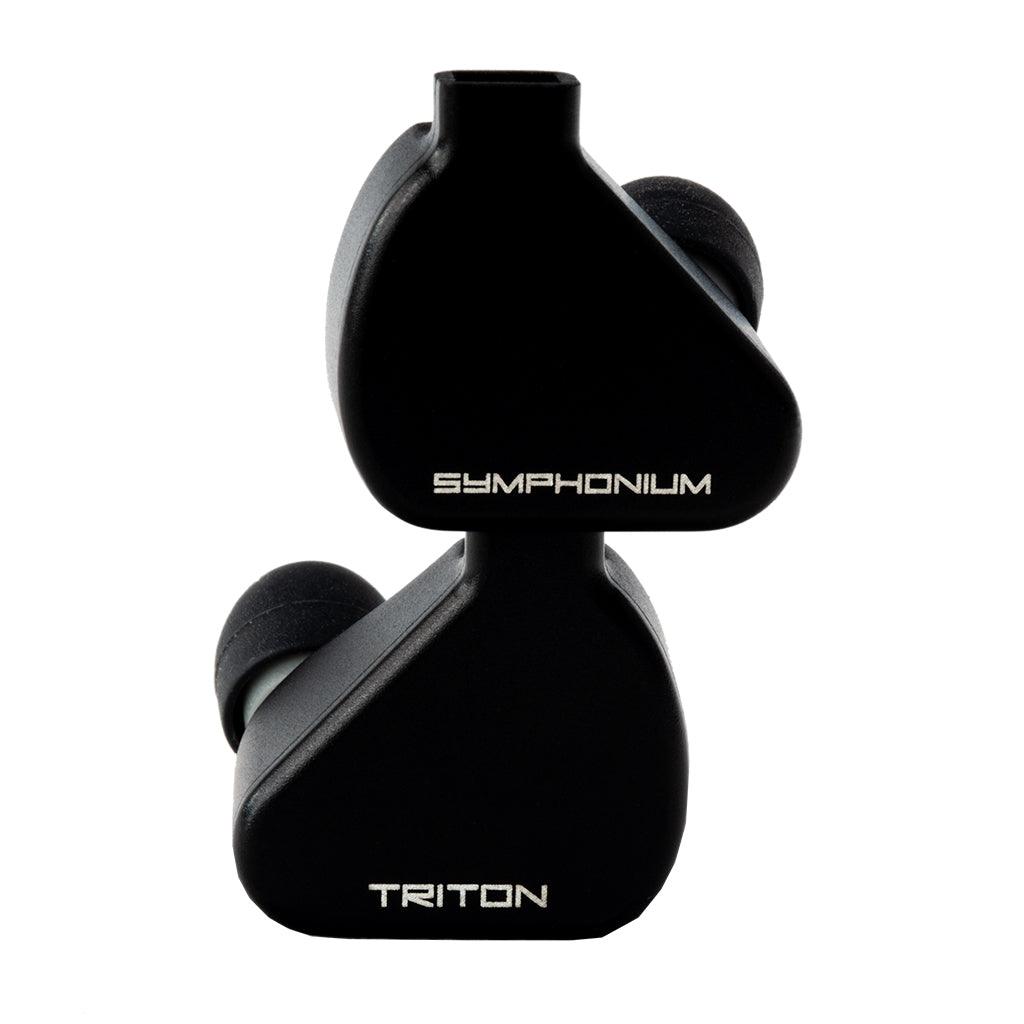 Add to cart