Symphonium Audio
Sale price
$

1,499
Regular price
$

1,499.00
Unit price
per
Wearing style

More information

Over-ear headphones sit over your ear and surround your ear with a ring of padding. On-ear headphones are padded but rest on top of your ear. In-ear monitors are worn inside your ear canal.
In-ear
Driver type

More information

Speakers and headphones use a device called a 'driver' to create sound. Different types of drivers have different strengths and weaknesses, but can all produce great sound. Common varieties include dynamic, planar magnetic, and electrostatic.
Balanced Armature
Pre-pay to reserve
Back-order items usually ship within several weeks
365-day returns
Don't love it? Return it any time in the first year of ownership for a small fee
View full details
Symphonium Audio
Symphonium Audio Crimson In-Ear Headphones
Sale price
$

1,499
Regular price
$

1,499.00
Unit price
per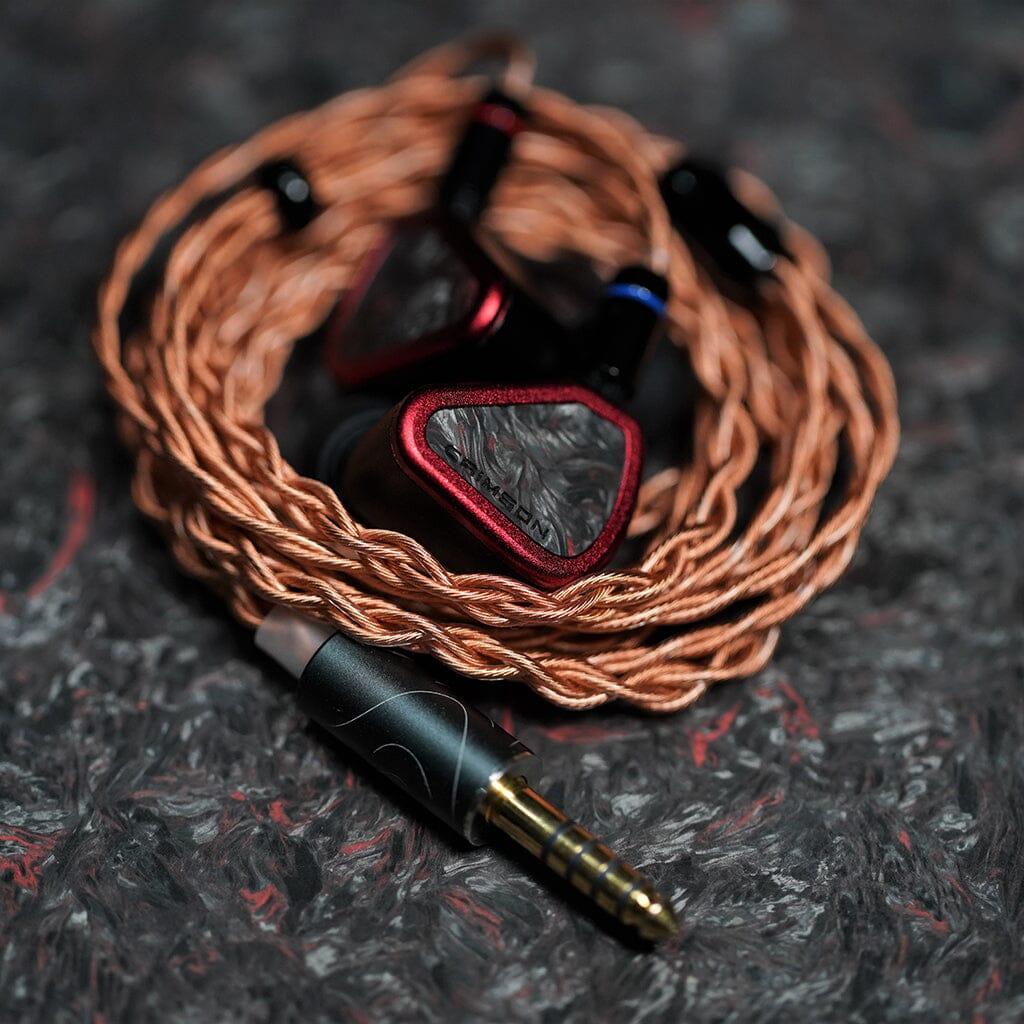 Discover the pinnacle of audio evolution with the new Symphonium Audio Crimson In-Ear Monitor Headphones, the latest addition to the Symphonium Audio lineup. Crafted through two years of meticulous research and development, the Crimson sets a new standard for in-ear audio excellence.
Launch Edition Exclusive
Don't miss out on the exclusive Launch Edition with an 8-wire Altalune Audio Novaron 26AWG Type 2 Litz OCC copper cable, Limited Edition Packaging, and a Signed Card from the Symphonium Team. Get it now for only $1499USD (regular price $1699) and rediscover your love for music!
*Launch Edition Completely sold through. From the Headphones.com and Symphonium Audio teams, thank you for your support!
Bold Sound, Captivating Bass
Get ready to immerse yourself in an unparalleled sound experience. The Crimson boasts a captivating sound profile with a dynamic bass presentation that rivals high-end speaker setups. Its unique PHAT technology enhances treble response, delivering smooth, extended, and class-leading resolution.
Live-Stage Experience
Imagine standing in front of a live stage, with organic vocals, commanding low-end authority, and impeccable control. The Crimson perfectly balances these elements, offering a dynamic and engaging listening experience like never before.
FLAT + PHAT Technologies
The Crimson harmonizes the best of both worlds: PHAT technology ensures no frequency inversions or phase cancellations, while FLAT technology guarantees low impedance and immunity from impedance mismatch. Whatever the challenge, the Crimson rises above.
Refined Shell Design
Designed for comfort, the Crimson's shell has been meticulously refined based on community feedback. Its ergonomic shape fits snugly in smaller ears, while the high-grade T6 heat-treated AL6061 Aluminium alloy construction ensures durability and lasting performance.
Premium Forged Carbon
Pay homage to luxury with the Crimson's premium forged carbon faceplate. This distinctive material, renowned in jewelry, watchmaking, and luxury vehicles, adorns each unit uniquely, embodying both origin and resilience.
Exclusive Altalune Novaron Cable
Experience superior connectivity with the exclusive Altalune Novaron cable, available in 4-wire or 8-wire configurations. The OE interchangeable plugs feature super low impedance, offering seamless compatibility with various source devices for a plug-and-play experience.
Highlights
True 4-Way Crossover: Unleash the potential of each driver with the true 4-way crossover technology. Symphonium Audio's precision tuning ensures a sound quality that transcends expectations.
Pair Matched Perfection: Each pair of Crimson earphones undergoes rigorous matching to ensure an unparalleled listening journey that delights the senses.
Quality EarTips Included: Enjoy a flawless fit with the included Azla Sednafit Standard and Divinus Velvet Eartips, providing comfort and enhancing your audio experience.
Technical Specifications
Custom Tuned True 4-Way Crossover with FLAT Technology
Frequency Response: 10Hz - 24kHz, ± 2 dB
Sensitivity: 106dB/Vrms @ 1 kHz
Impedance: 6.05 Ohms @ 1 kHz
Cable: 26 AWG Pure OCC Copper Litz (4-Wire or 8-Wire Option)
Cable Impedance: 0.12 Ohms (3.5mm), 0.12 Ohms (4.4mm) @ 1kHz (8-Wire)
Limited 1-Year Warranty
Elevate your audio experience with the Symphonium Audio Crimson In-Ear Monitor Headphones. Order now at Headphones.com and embrace a new era of sound excellence.
Reviews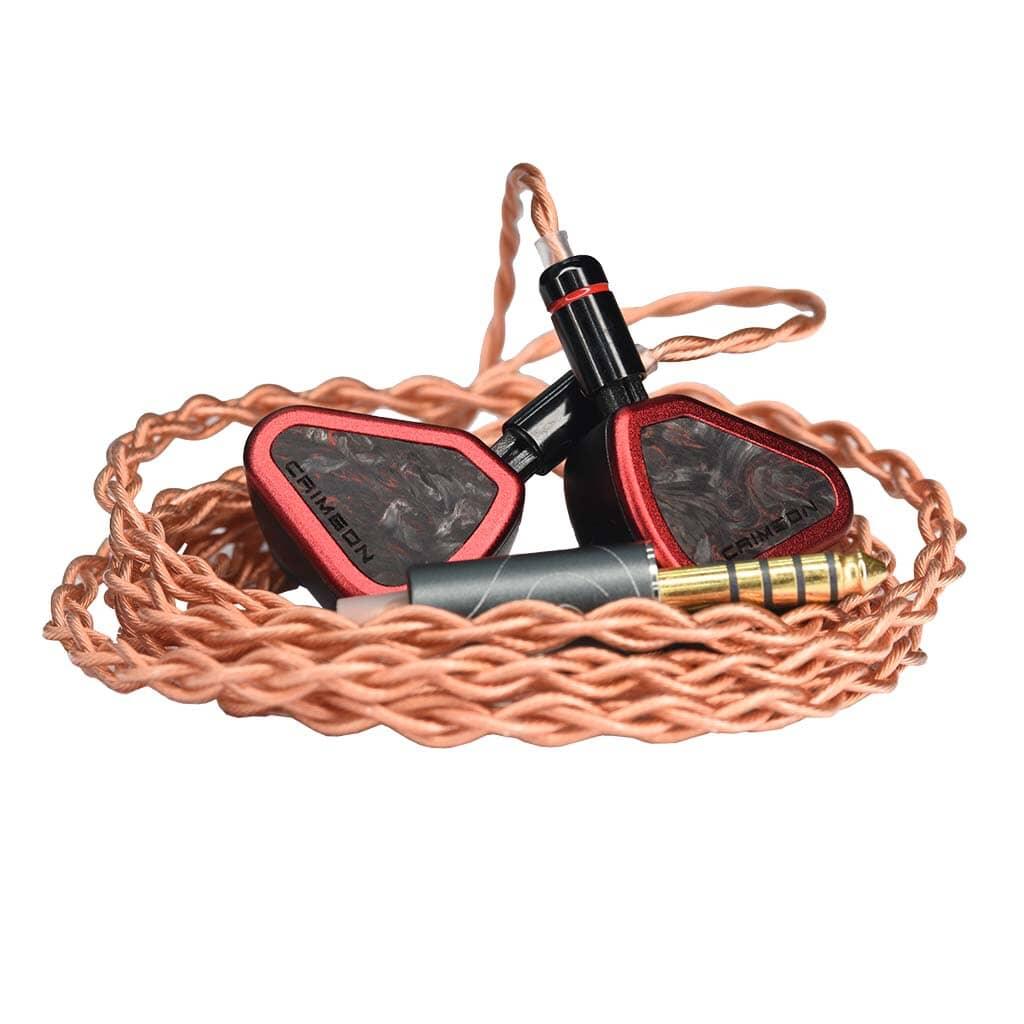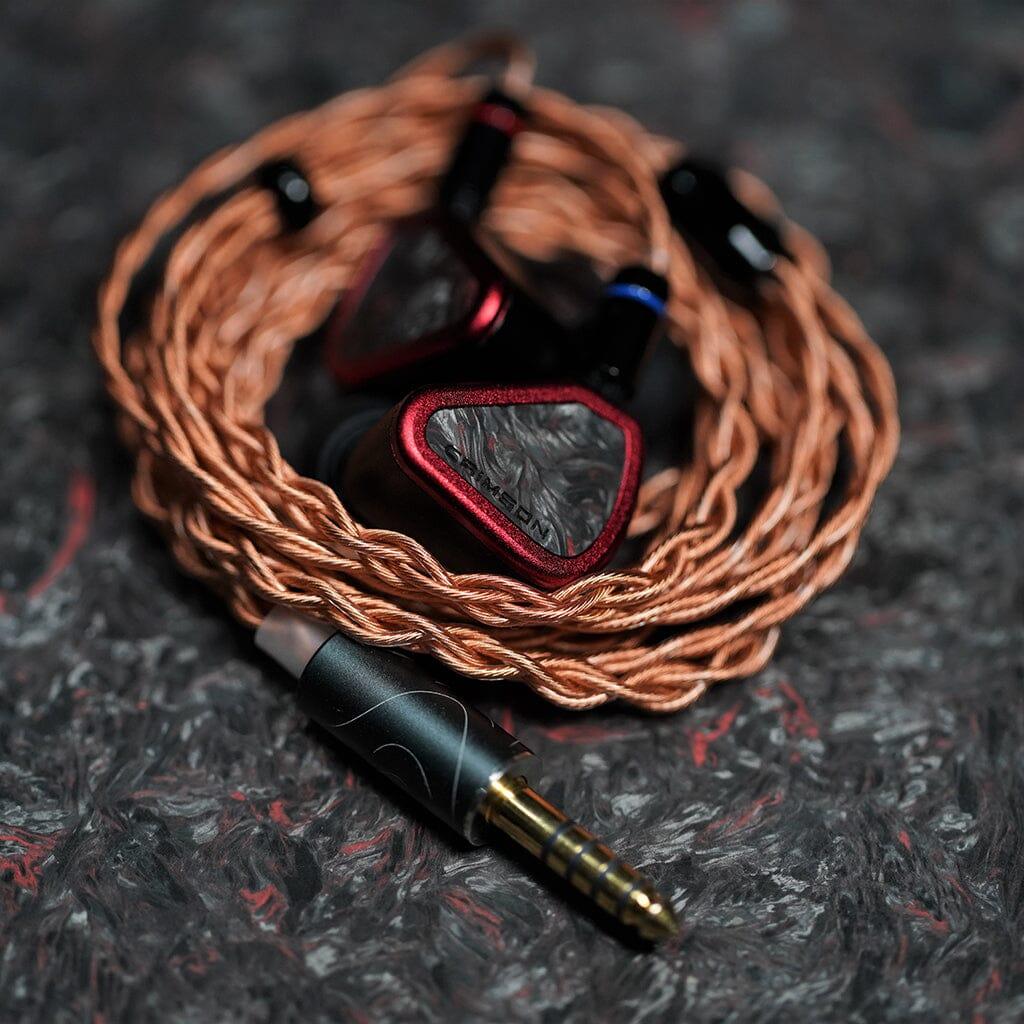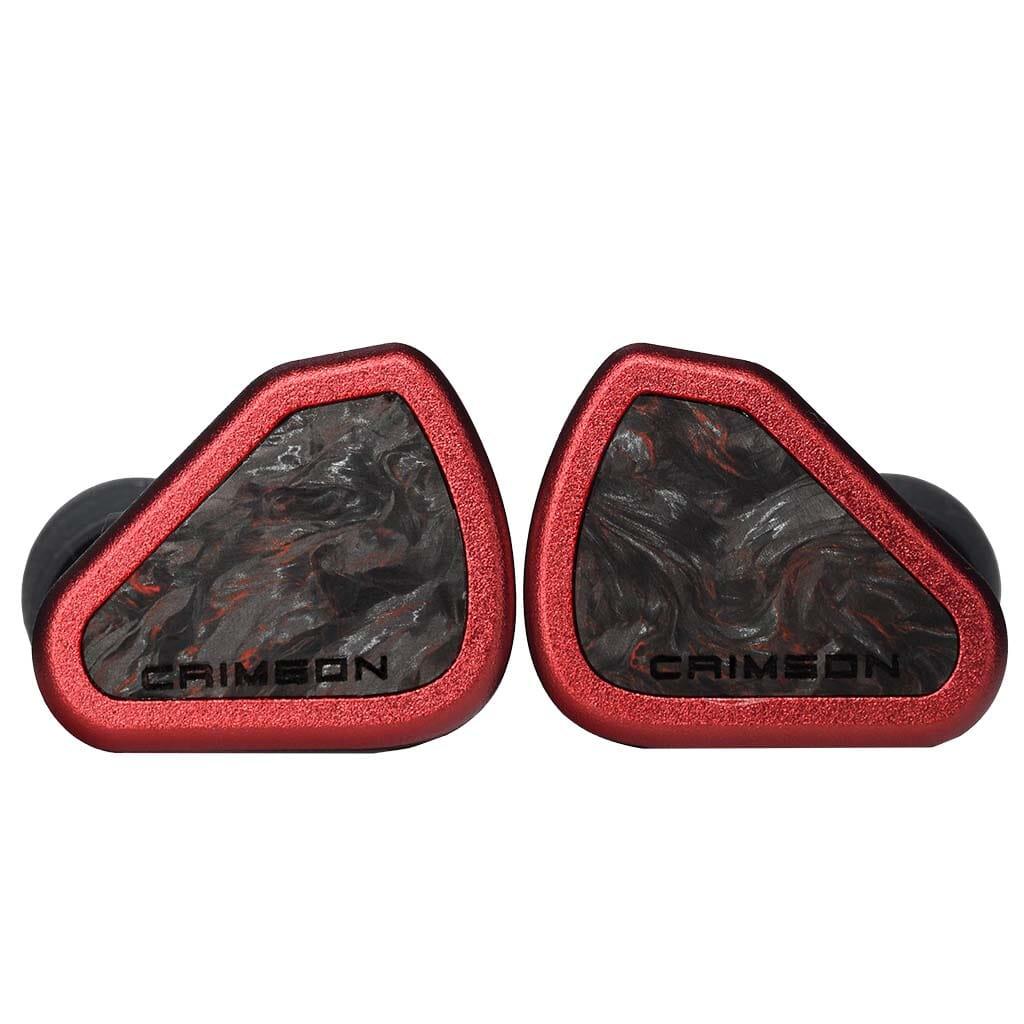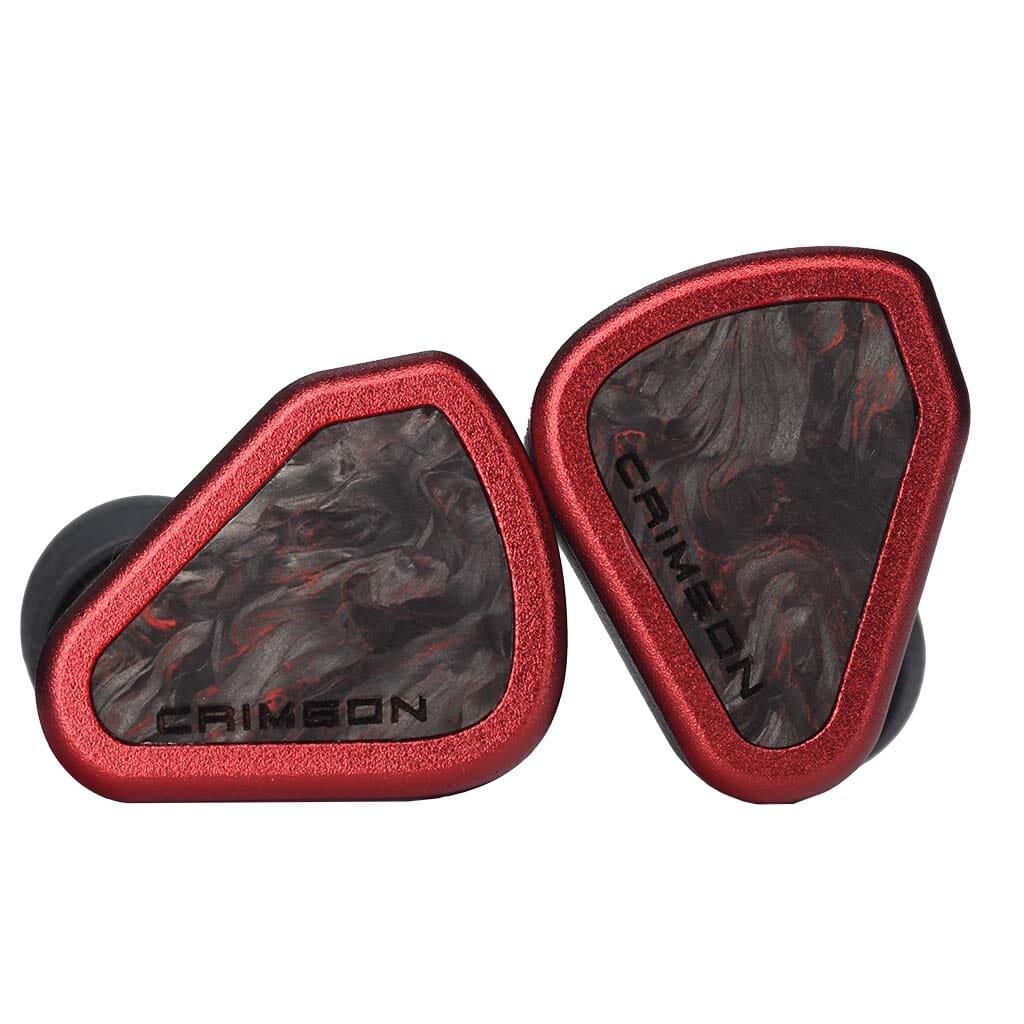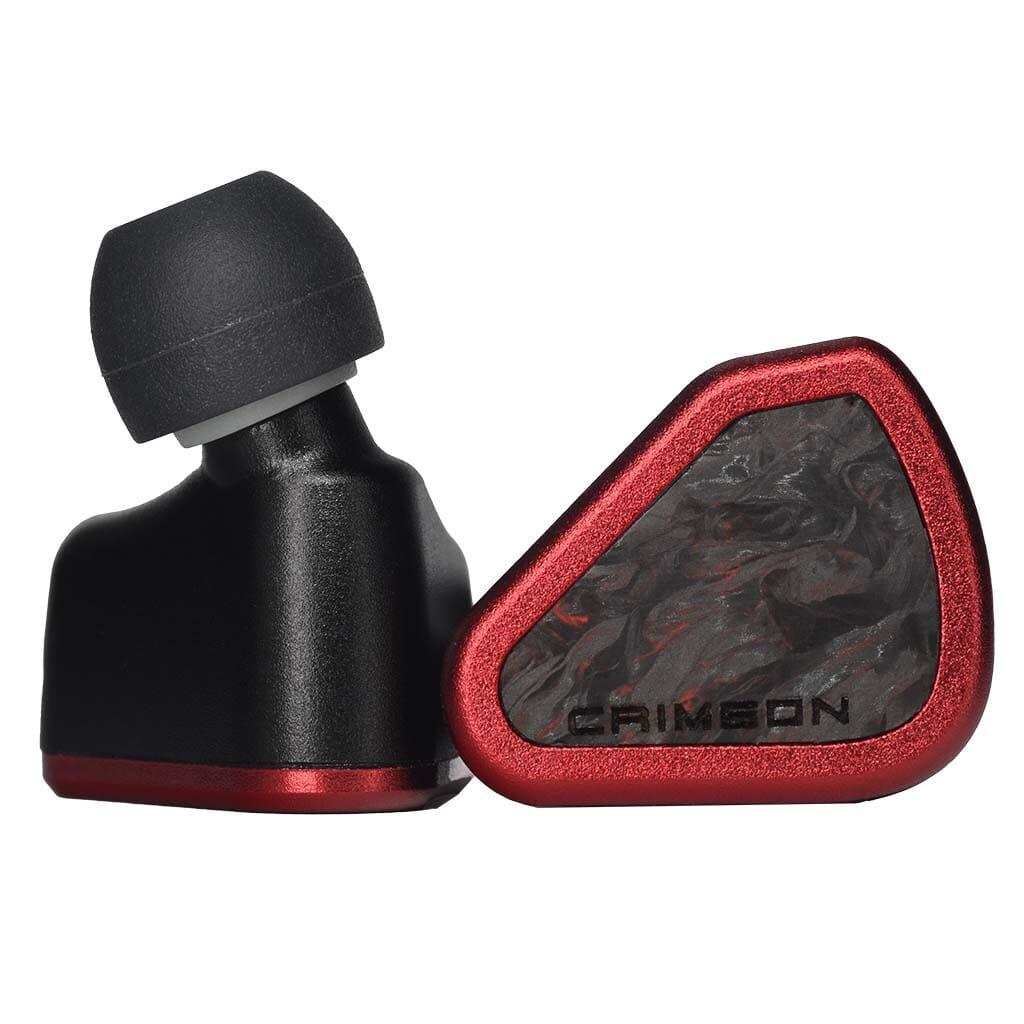 Pre-pay to reserve