SPL
Sale price
$2,199
Regular price
$2,449.00
Unit price
per
Amplifier type

More information

Translation missing: en.products.product.amplifier_type_info
Solid-state
Connectivity

More information

Connectivity refers to the method in which the headphones connect to the audio source. Headphones can be either wired or wireless.
Wired
Portability

More information

DACs and amplifiers can either be carried around or meant for static desktop use
Not Portable
On back order
Join our email list to be notified as soon as it is back in stock.
View full details
SPL
SPL Phonitor XE Headphone Amplifier - Open Box
Sale price
$2,199
Regular price
$2,449.00
Unit price
per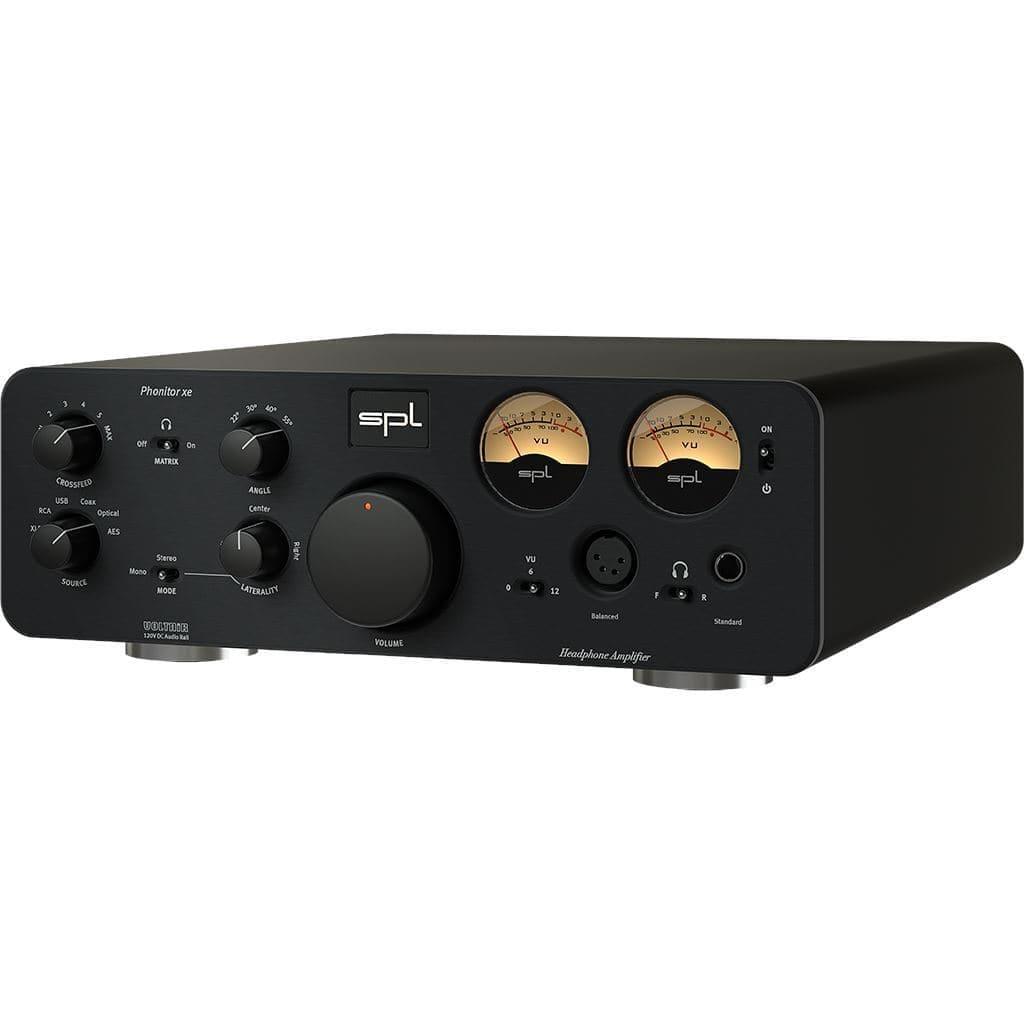 The SPL Phonitor xe Headphone Amplifier is the ultimate standalone device for headphone enthusiasts who want the perfect solution without compromise.
DUAL POWER AMP
Balanced headphones can be connected to the 4-pin XLR socket. The Phonitor xe has a built-in advanced dual power amp that drives headphones balanced with twice the power of the standard 1/4" jack. This tightens the bass response and makes the overall playback even more relaxed and transparent. Both the standard and the 4-pin headphone outputs can be used simultaneously.
HEADPHONE OUTPUTS
The Phonitor xe features both balanced and standard headphone output sockets on the front and on the back. Permanently connected headphones can be put in the rear sockets so that the headphone cable does not get in the way. A switch on the front allows to toggle between front and rear outputs. This also allows you to compare headphones without plugging and unplugging.
OPTIMIZED PHONITOR MATRIX
The Phonitor Matrix is identical to the Phonitor x and purely designed for audio playback. Unlike the professional version Phonitor 2, features like Center Level, Solo and Polarity are not included in the Phonitor xe as they are only of use in music production.
CROSSFEED
The Crossfeed switch allows you to adjust the frequency-dependent crossfeed simulation of both channels by adjustments of interaural level difference – as if this characteristic would be heard from monitors when in their own room ambience. One can compare variations in crossfeed values as approximating the influence of different room sizes and characteristics on a given loudspeaker setup. This adjustment can be made in six steps ranging from "minimum" to "maximum". Crossfeed interacts with the Angle value to simulate the width of a stereo image.
ANGLE
The Angle switch provides for frequency-dependent simulation of your stereo image width by adjustments of interaural time difference. This influences the moment in time at which a signal's wave form arrives at the ear and corresponds to a particular variation in the angle of an actual loudspeaker pair. The time constants of the interaural time differences between the left and right channels occur within a range of 90 to 635 microseconds.
REMOTE CONTROL
To control the Volume you can use any IR remote control. The cool part is that the Phonitor xe learns your remote! You can use the remote control of your CD player for instance. Assign Volume Up and Volume Down to any button and let the Phonitor xe learn them.
Reviews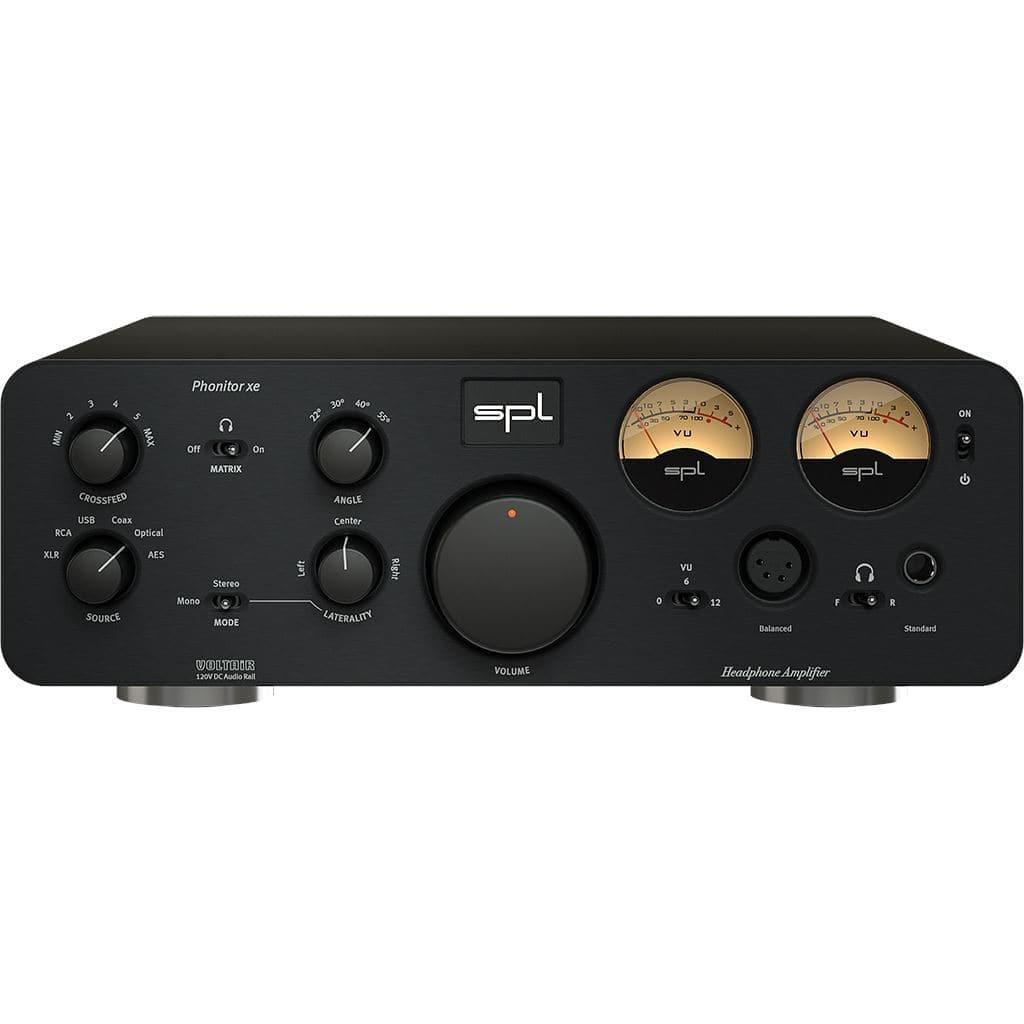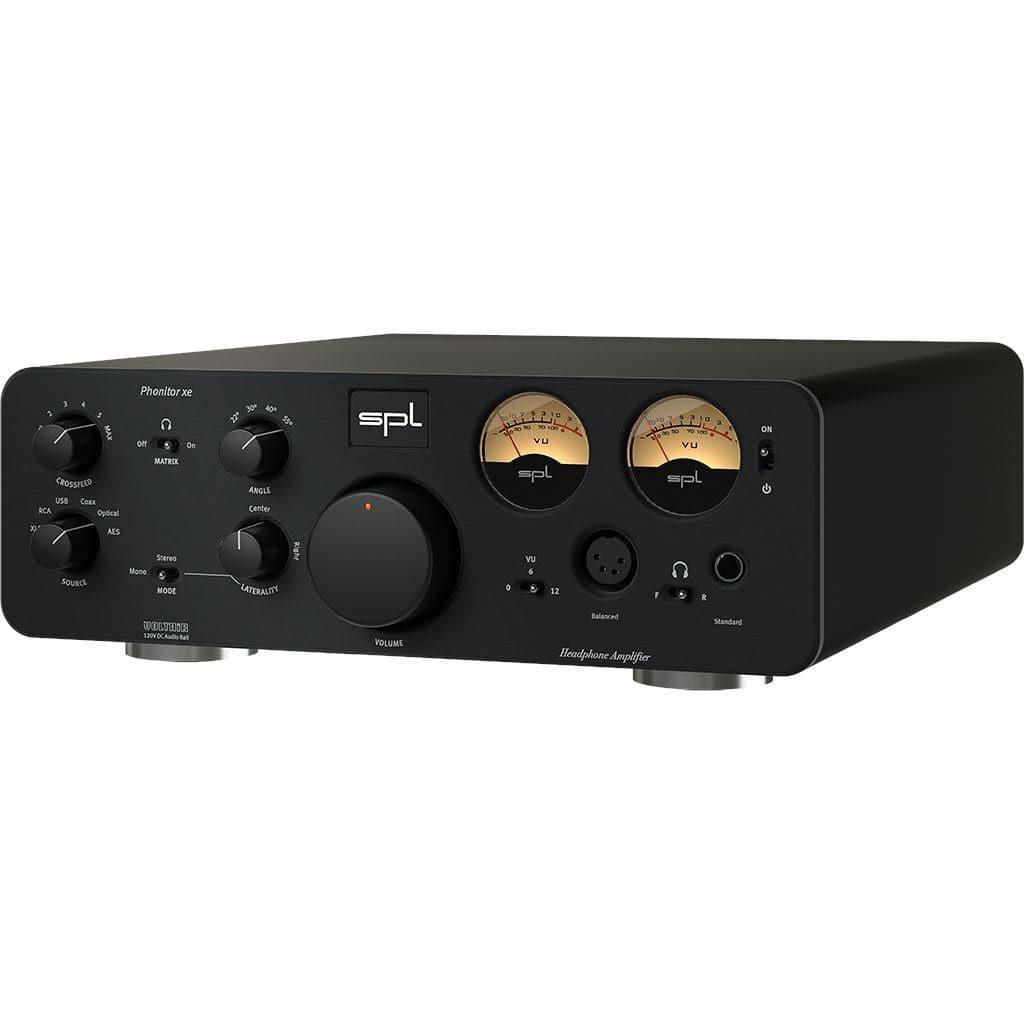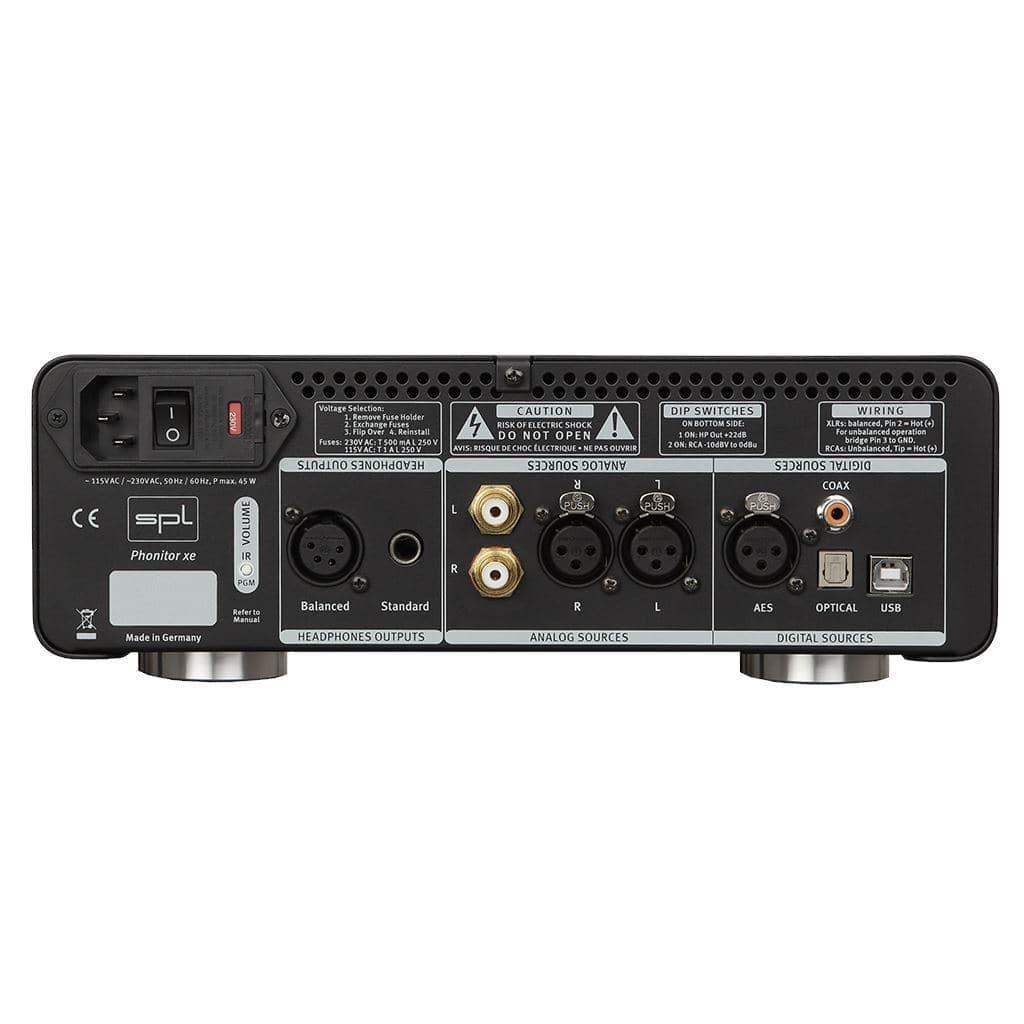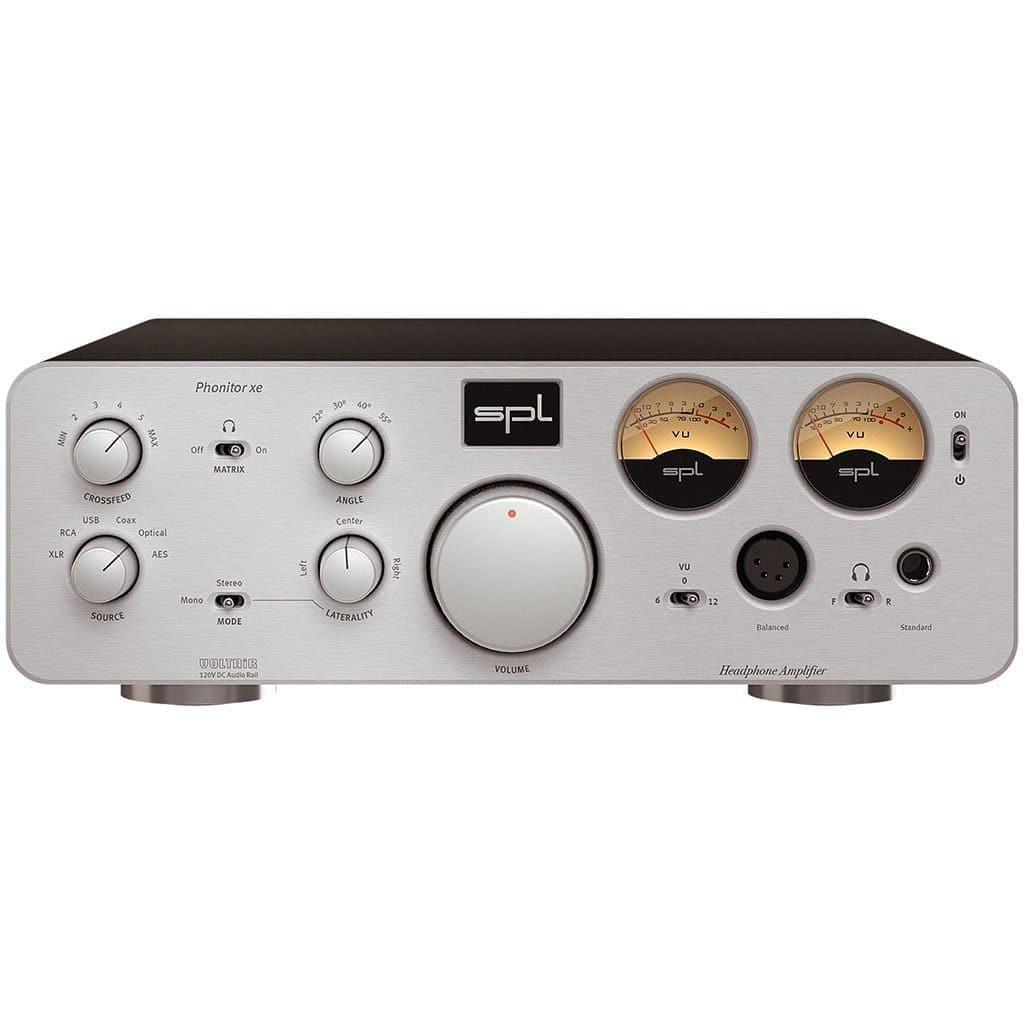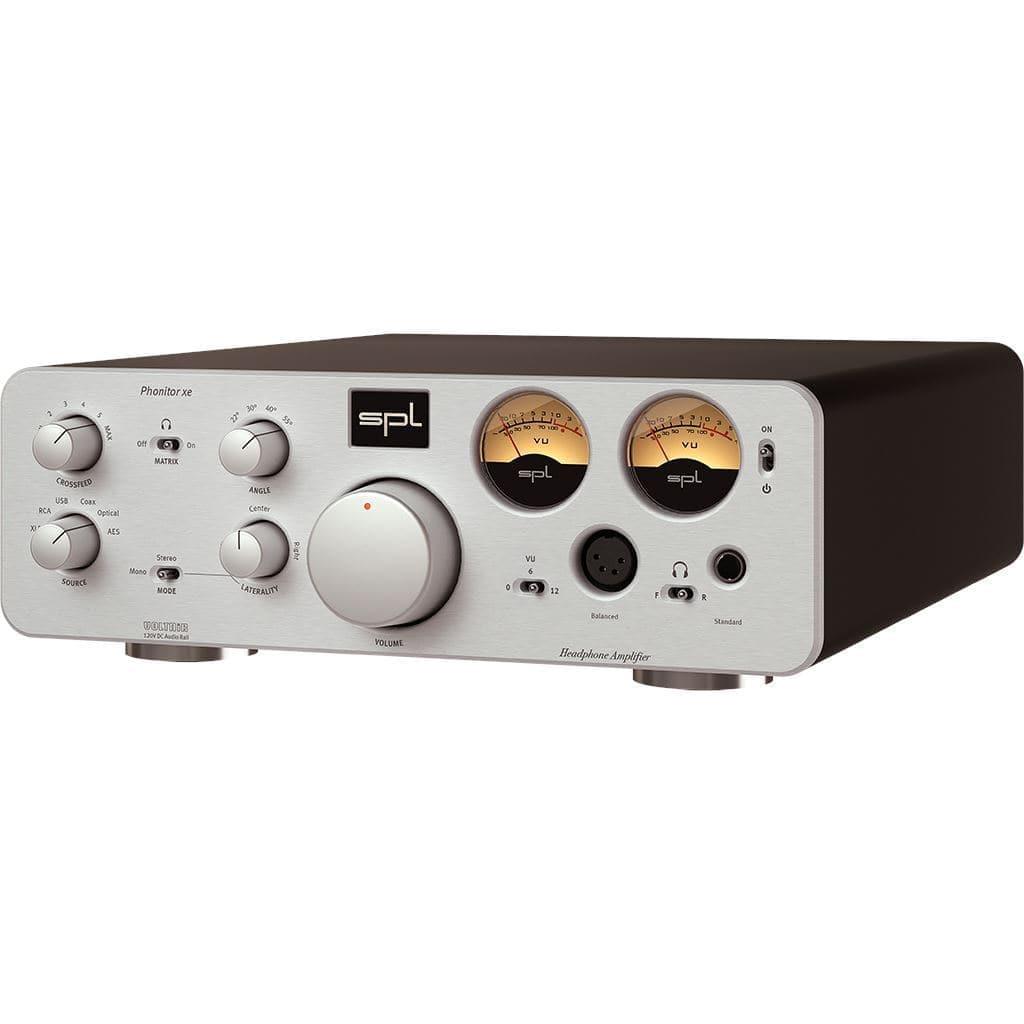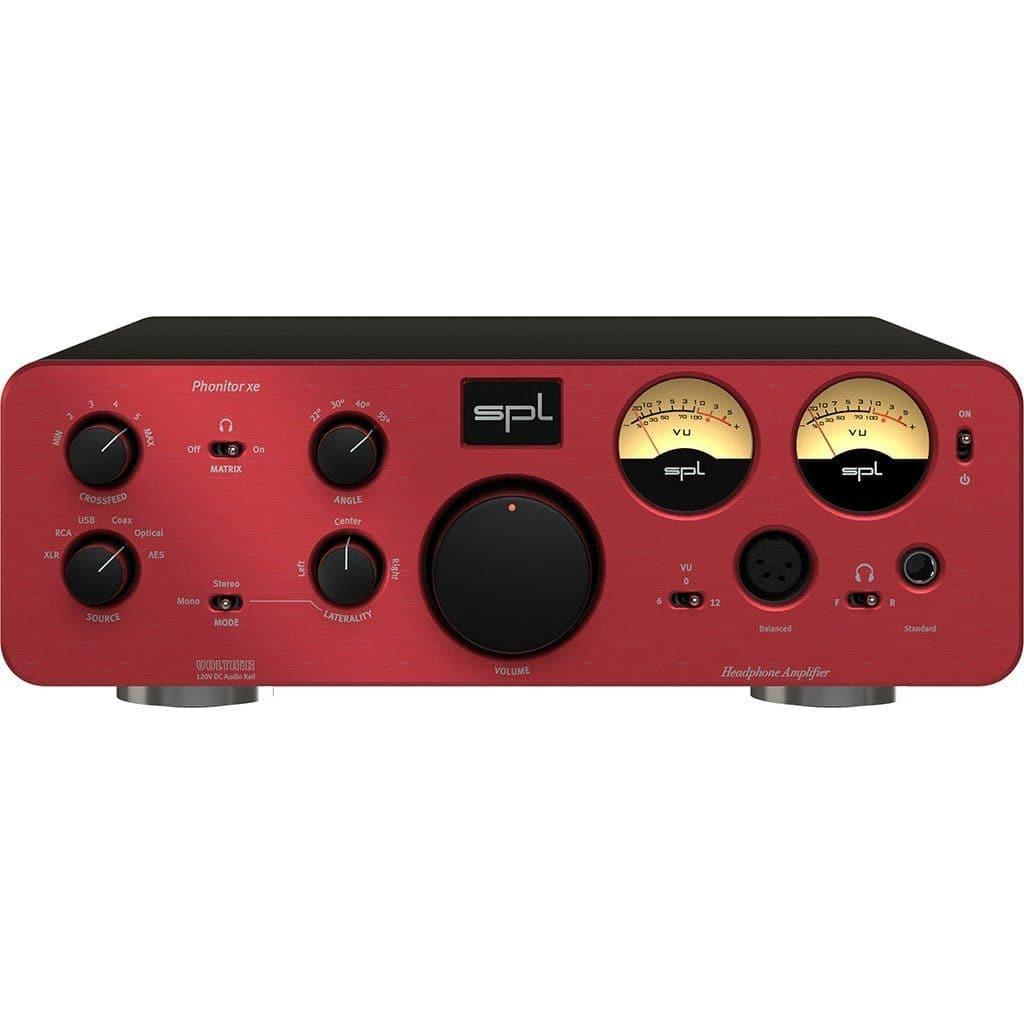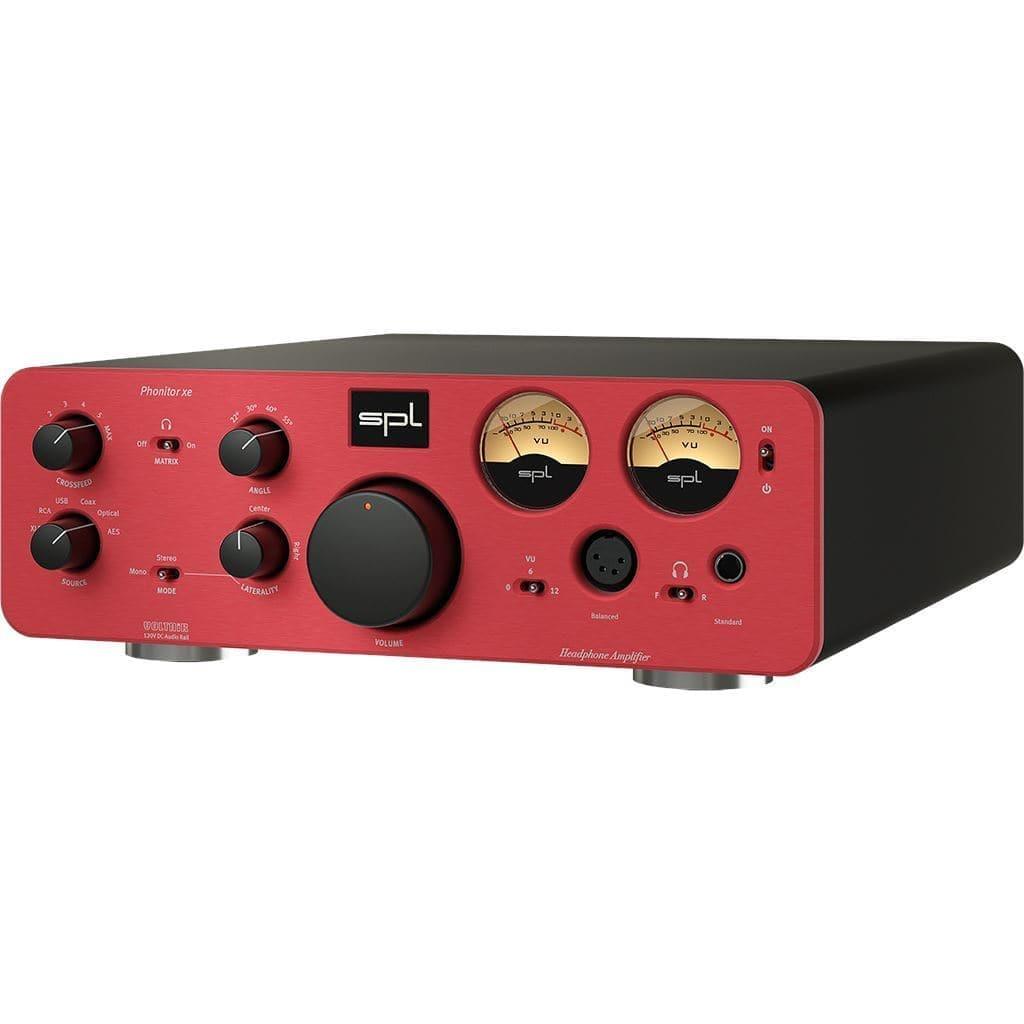 Sold out