Sennheiser
Sale price
$

279.95
Regular price
$

279.95
Unit price
per
Cup style

More information

Open-back headphone designs are often higher-performance but have poor noise isolation and leak sound. Closed-back designs provide better noise isolation and leak less sound.
Closed-Back
Wearing style

More information

Over-ear headphones sit over your ear and surround your ear with a ring of padding. On-ear headphones are padded but rest on top of your ear. In-ear monitors are worn inside your ear canal.
Over-ear
Driver type

More information

Speakers and headphones use a device called a 'driver' to create sound. Different types of drivers have different strengths and weaknesses, but can all produce great sound. Common varieties include dynamic, planar magnetic, and electrostatic.
Dynamic
Connectivity

More information

Connectivity refers to the method in which the headphones connect to the audio source. Headphones can be either wired or wireless.
Wireless
View full details
Sennheiser
Sennheiser RS 175 Headphones
Sale price
$

279.95
Regular price
$

279.95
Unit price
per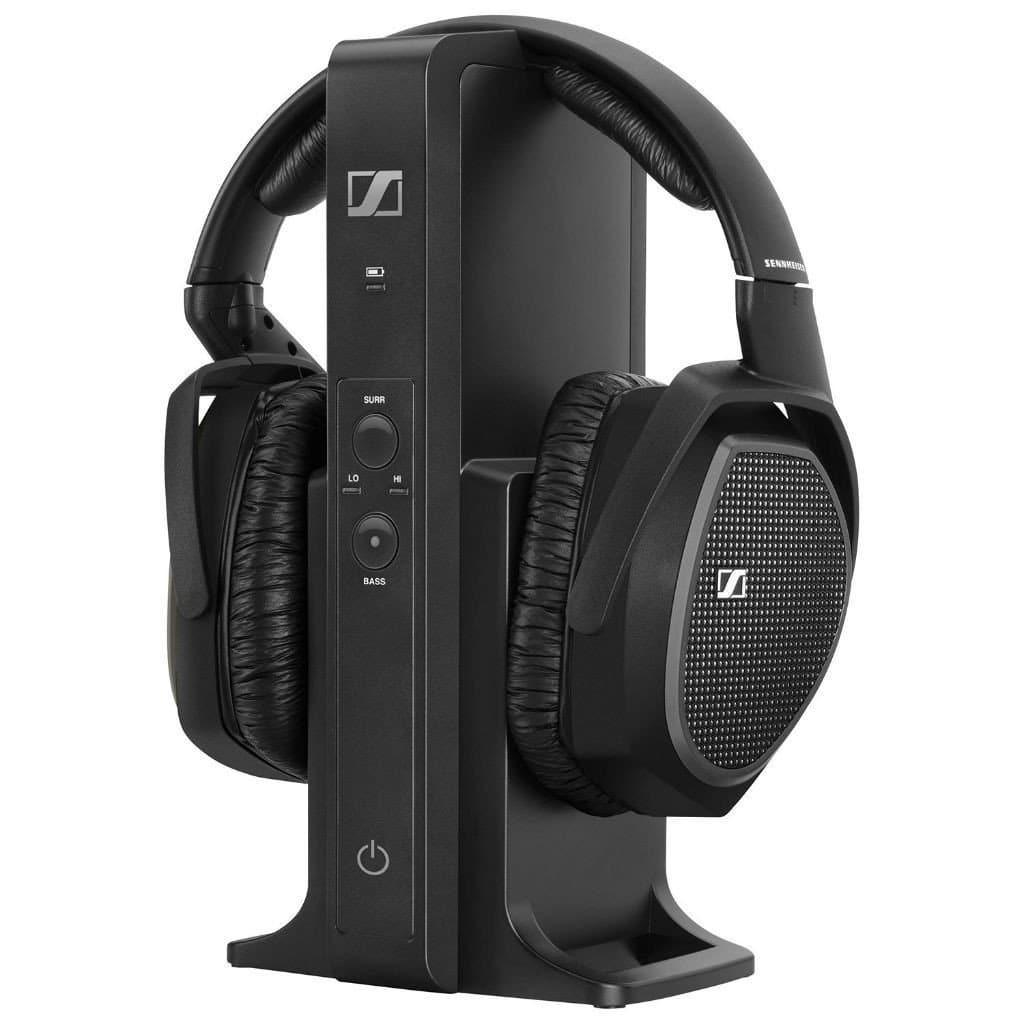 Giving you access to personal virtual surround-sound, the RS 175 Digital Wireless Headphone System from Sennheiser consists of a pair of HDR 175 headphones, and a TR 175 transmitter. The TR 175 features an analog 1/8" stereo input along with a digital optical input for connectivity to a variety of audio and home entertainment systems, and functions both as a transmitter and charging station for the headphones. You can connect up to 2 headphones to the TR 175, by using an additional set of HDR headphones (not included). The HDR 175 headphones have a closed, over-ear design, and have dynamic bass boost and virtual surround sound modes, allowing you to customize playback. Analog and optical audio cables are included, along with 2 AAA rechargeable batteries.
Closed, circumaural headphones with digital wireless audio transmission
Digital audio clarity and transmission range of up to 328' (100m) (line of sight)
Enables switching between dynamic bass and virtual surround sound listening modes for situational sound customization
Supports analog and digital audio inputs and allows toggling between the inputs
Intelligently designed controls for ease of use
Multi-purpose transmitter also functions as 'easy-charge' cradle and docking station
Multi-receiver transmission; transmitter supports up to two pairs of headphones simultaneously
Ergonomic design for wearing comfort
*Headphones.com is very pleased to announce that you have even more options to pay for your Sennheiser RS 175! Now when you hit the Pay with Crypto button, you have the option to pay with cryptocurrencies like NANO, Bitcoin, Litecoin, Ethereum and more! We are very excited to able to give you these options now and for the future!*
Reviews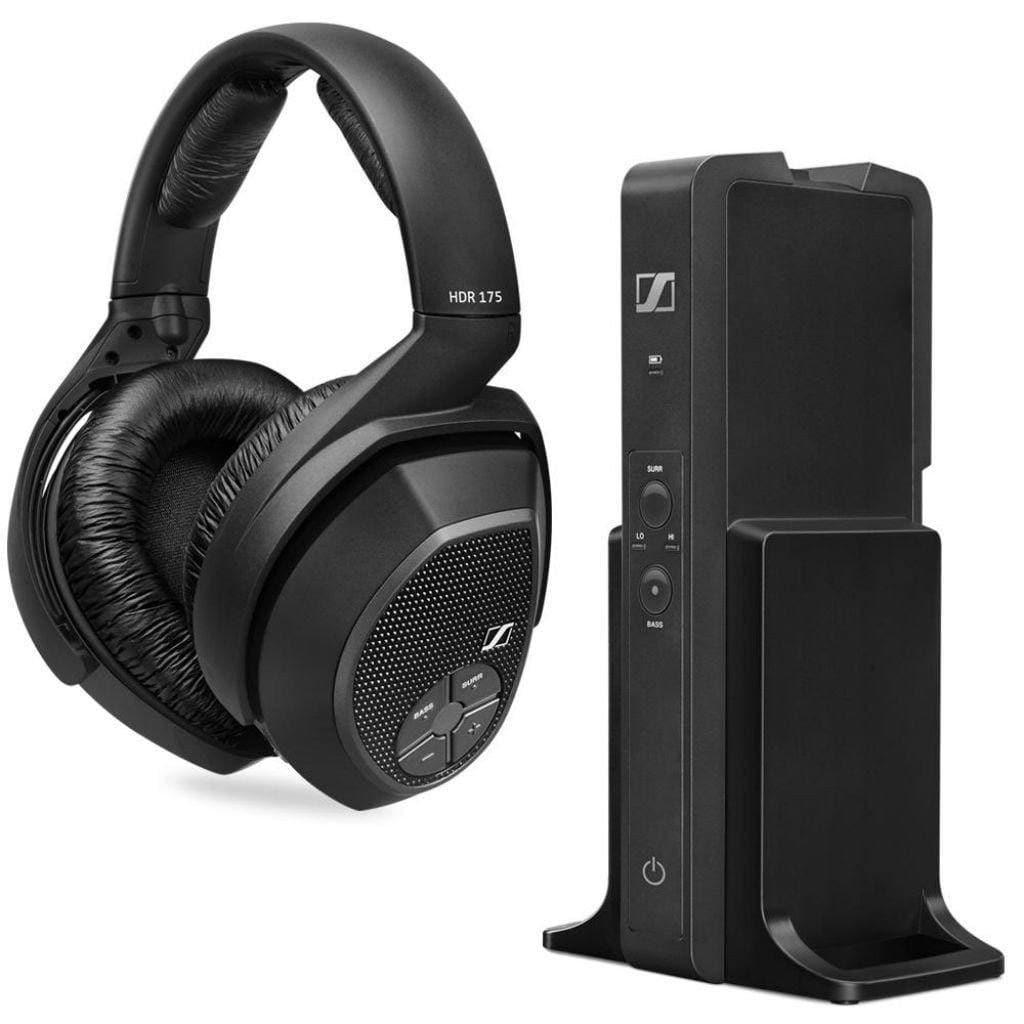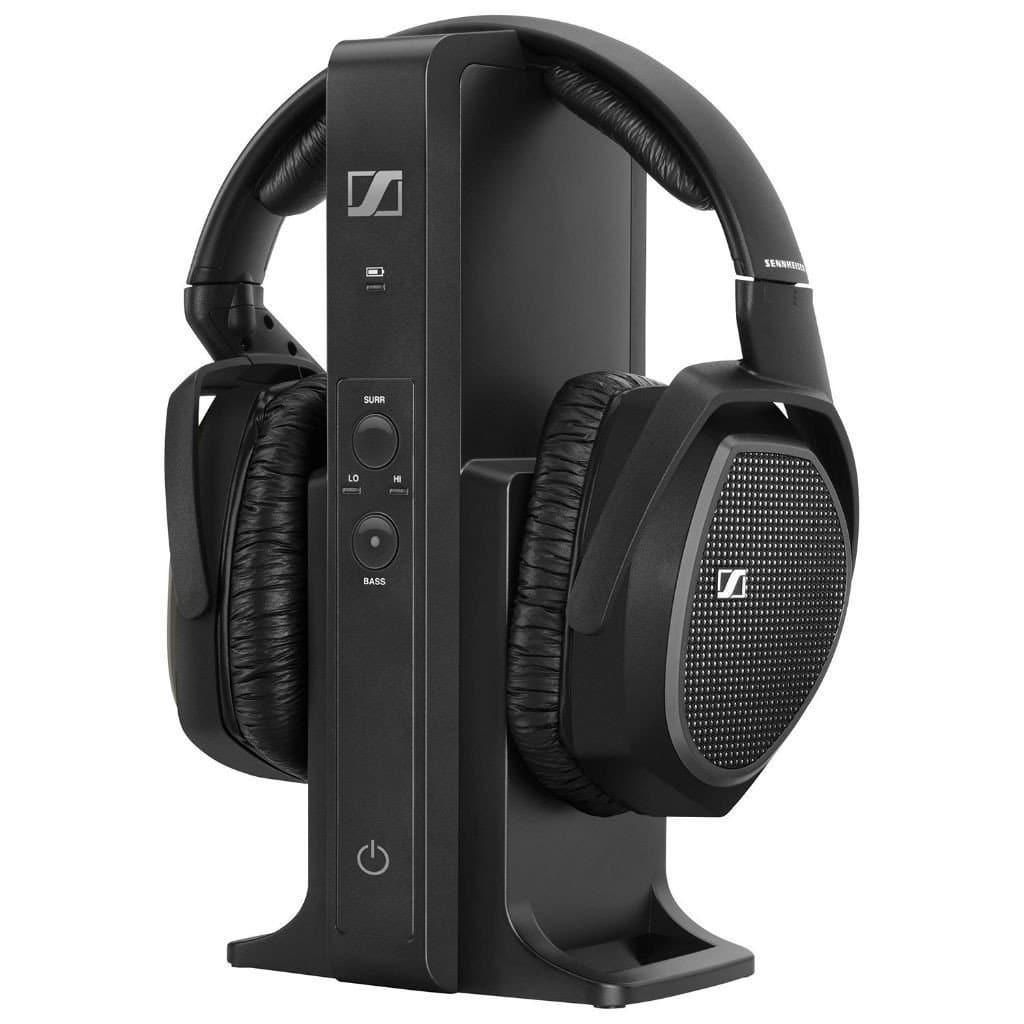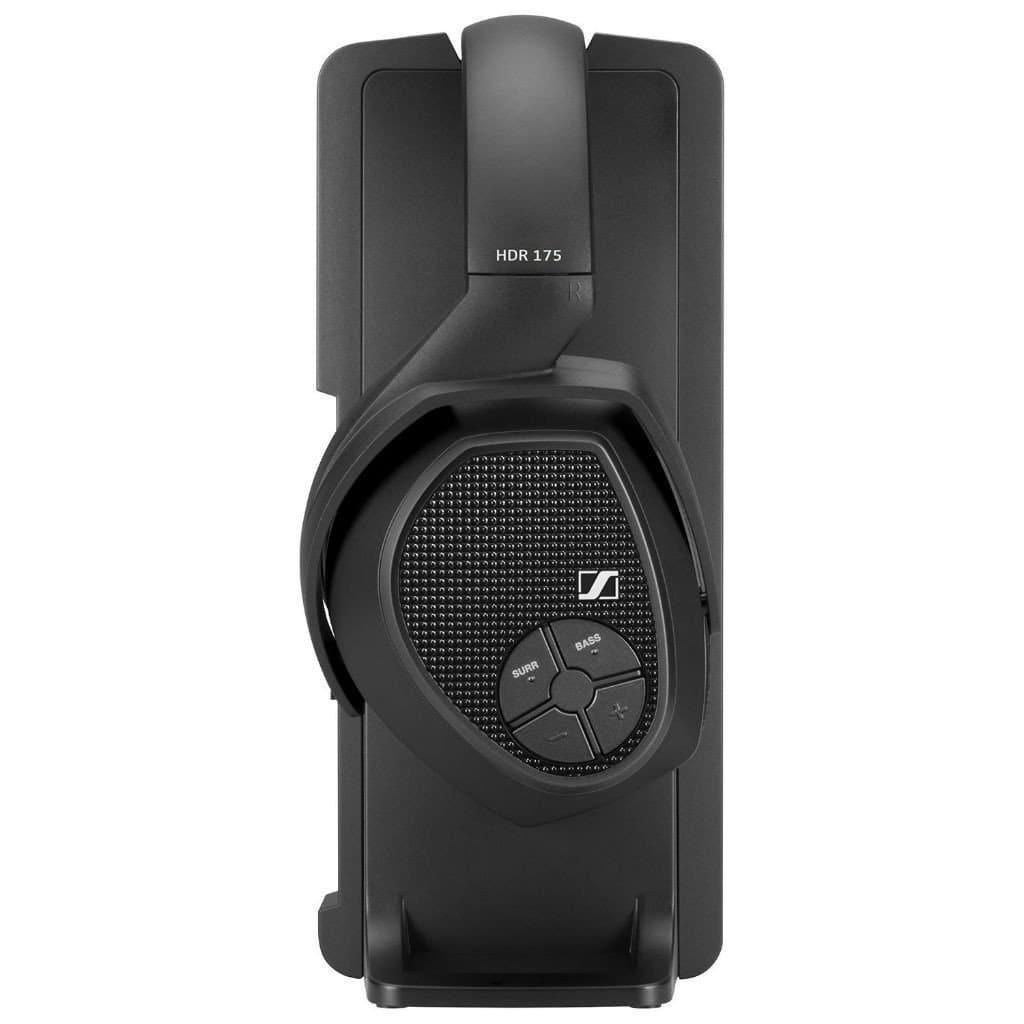 Add to cart