Sennheiser
Sale price
$1,799.95
Regular price
$1,999.95
Save 10%
Unit price
per
Cup style

More information

Open-back headphone designs are often higher-performance but have poor noise isolation and leak sound. Closed-back designs provide better noise isolation and leak less sound.
Closed-Back
Wearing style

More information

Over-ear headphones sit over your ear and surround your ear with a ring of padding. On-ear headphones are padded but rest on top of your ear. In-ear monitors are worn inside your ear canal.
Over-ear
Driver type

More information

Speakers and headphones use a device called a 'driver' to create sound. Different types of drivers have different strengths and weaknesses, but can all produce great sound. Common varieties include dynamic, planar magnetic, and electrostatic.
Dynamic
Amp required

More information

Some headphones require the power of an amplifier to reach comfortable listening volumes.
Yes
Connectivity

More information

Connectivity refers to the method in which the headphones connect to the audio source. Headphones can be either wired or wireless.
Wired
View full details
Sennheiser
Sennheiser HD 820 Headphones
Sale price
$1,799.95
Regular price
$1,999.95
Save 10%
Unit price
per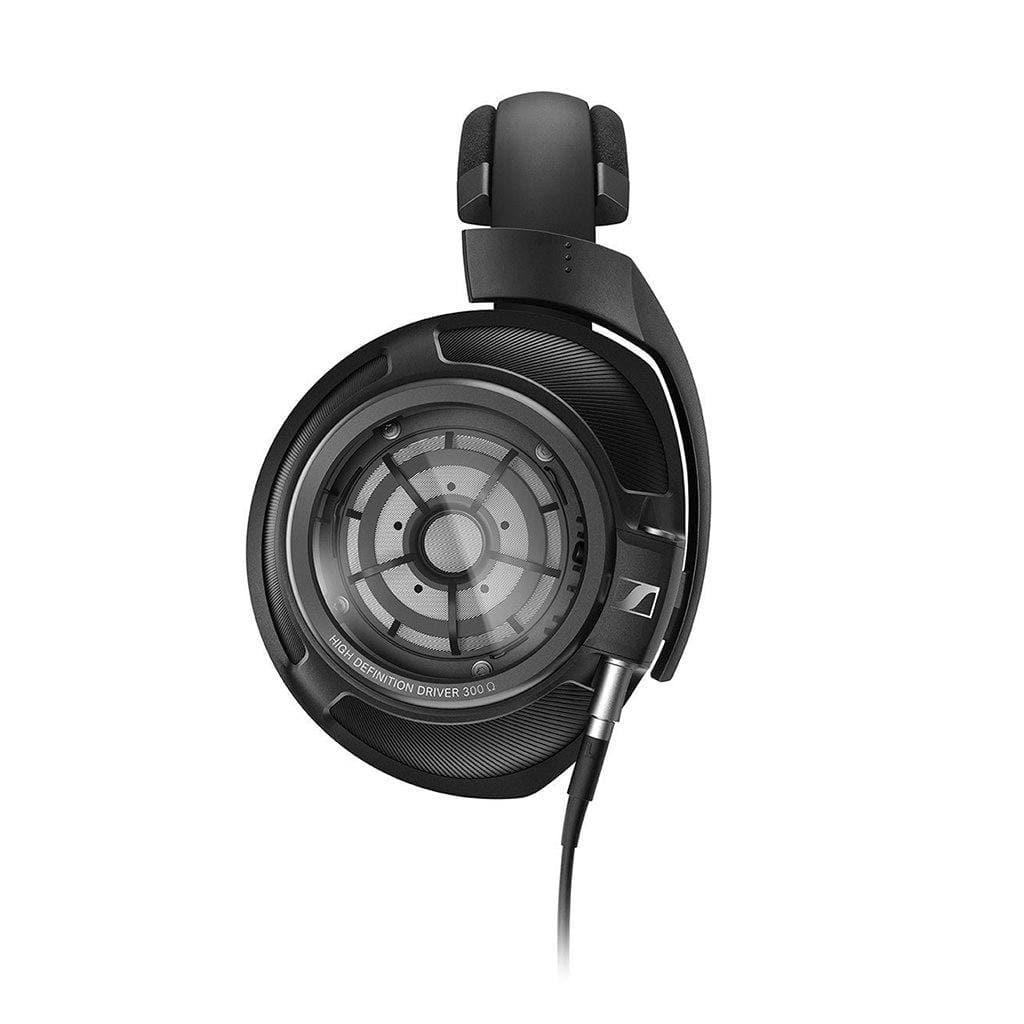 Check out Ian Dunmore's (@Torq) review of the Sennheiser HD 820 as part of The HEADPHONE Community Preview Program in the link below.
Ian Dunmore's (@Torq) Sennheiser HD 820 Review
Sennheiser HD820 Review - Flagship Closed-back Headphones - Written Review by Andrew Park (Resolve Reviews)
The Sennheiser HD 800 and the HD800S are legendary headphones in the headphone community. The brand new HD 820 Closed-Back headphones from Sennheiser looks to join them and by all accounts, is going to fit right in at the top! Featuring the sound you know and love in the HD 800 / 800S in a closed-back package, its pretty hard to go wrong the HD820.
The Sennheiser HD 820 has incorporated concave glass covers over its drivers to deliver up to 26db in passive noise cancellation. Not only does the concave glass help reduce outside noise, it also acts as a resonance reducer by reflecting sound to a dedicated absorber. You can also see through the glass and see the inner-workings of the HD 820 which is an absolutely gorgeous pair of cans. Because of the concave glass, the closed-back design of the HD 820 makes it one of the most versatile high-end headphones on the market. Whether you are using them for musical enjoyment, mixing and mastering or on the go, the HD 820 are flexible to your needs.
The HD 820 is lightweight and has premium microfibre earpads, much like the HD 800 and HD 800S. It has the trademark metal headband that the rest of the HD 800 series has along with an internal damper that offers improved comfort and stability while wearing the HD 820. The Sennheiser HD 820 ships with 2 different connectors. The standard 1/4" connector and a 4.4mm Pentaconn termination. This plug has 5 contacts for a balanced connection and the 5th contact eliminates grounding issues. This is a plug that Sony has been pushing for a while in their DAPs (Digital Audio Players) and we're glad to see companies like Sennheiser starting to adapt them.
Sound-wise, the HD 820 are up there with the best. They manage to maintain most of the incredible soundstage that the HD 800 and HD 800S are famous for while being impressively transparent with a tight low-end. The low-end on the HD 820 is stronger than on the HD 800 however, the HD 820 are no by no means bass cannons. For a closed-back headphone, you could even describe them as bass-shy. But their shear detail and clarity are unmatched in the closed headphone world and if you are looking for your closed-back endgame, look no further than the Sennheiser HD 820.
Specifications
Title
Description
Sensitivity

More information

Headphone sensitivity measures how loud a pair of headphones will be at a given signal strength. Headphones with higher sensitivity ratings will produce louder sounds than headphones with lower sensitivity ratings. It is measured in dB SPL (decibels of sound pressure level) per unit of power (typically 1 milliWatt) or sometimes unit of voltage (typically 1 Volt) from the source at a frequency of 1 kHz.

103 dB
Total Harmonic Distortion (THD)

More information

When driving headphones at high volumes, it is possible for the diaphragm (the 'speaker' inside the headphones) to be unable to move fast enough. This leads to distortion, manifesting itself as crackling, popping or the alteration of musical notes. Most headphones will fall below 1% THD.

Frequency Response

More information

Headphone frequency response refers to the frequency-specific sensitivity of the output. Frequency responses show the range that headphones are capable of reproducing—a graph shows which frequencies are accentuated over others. The ideal range covers the audible sound range of 20 Hz – 20 kHz.

12 - 43800 Hz (-3 dB)
Driver Type
Dynamic
Driver Materials & Size
Headphone Weight
360 grams
Warranty

More information

Warranty differs from manufacturer to manufacturer. Warranty covers factory defects but most manufacturers do not cover drops, water damage, driver damage, mistreatment of the product, etc. It is always best to look at the manufacturer's website for the most up to date warranty information.

2 years manufacturer's warranty
Reviews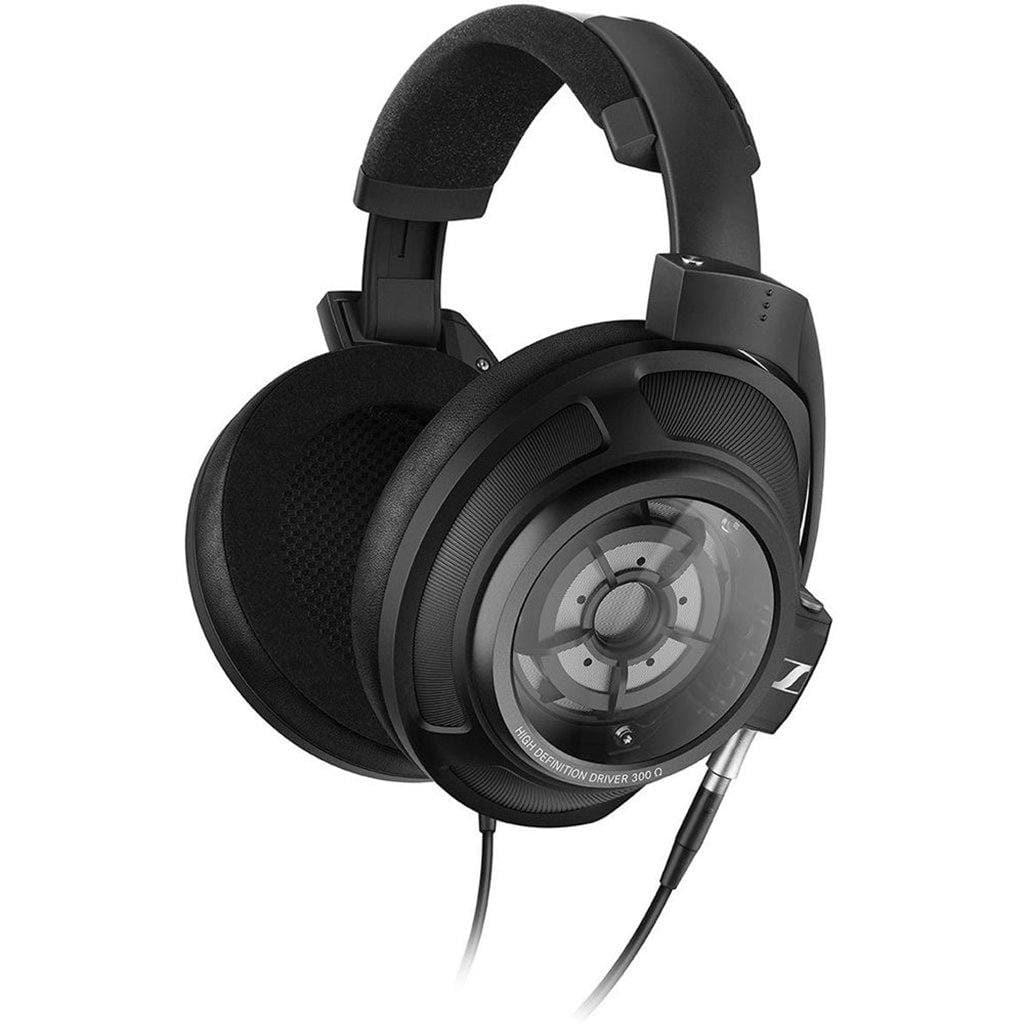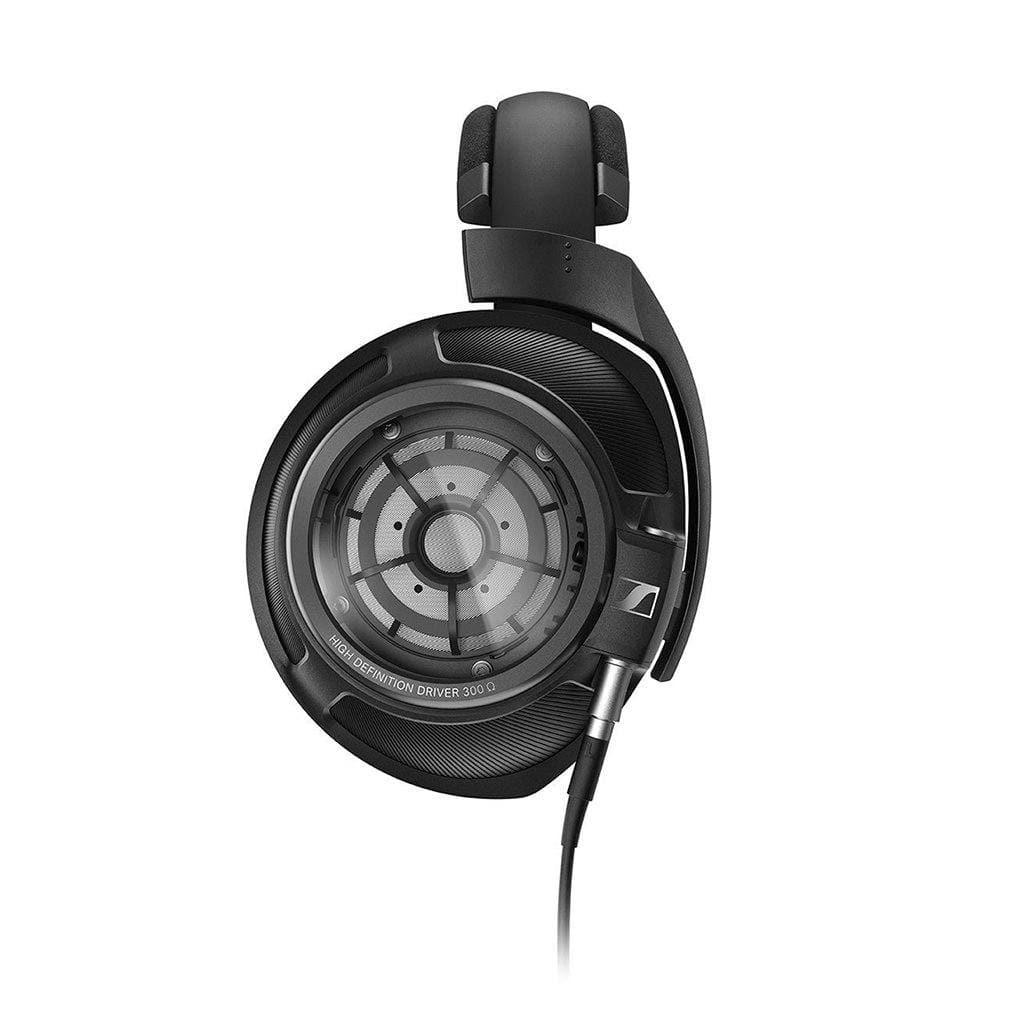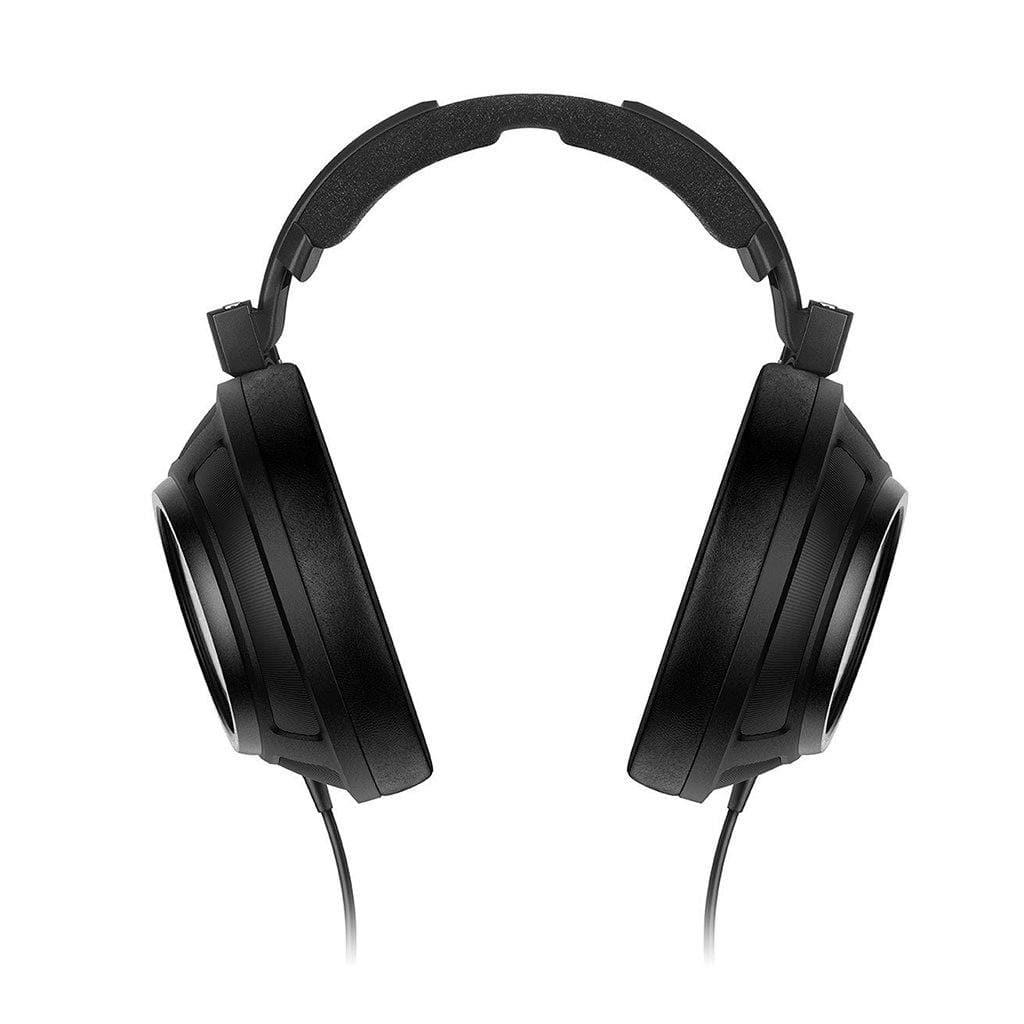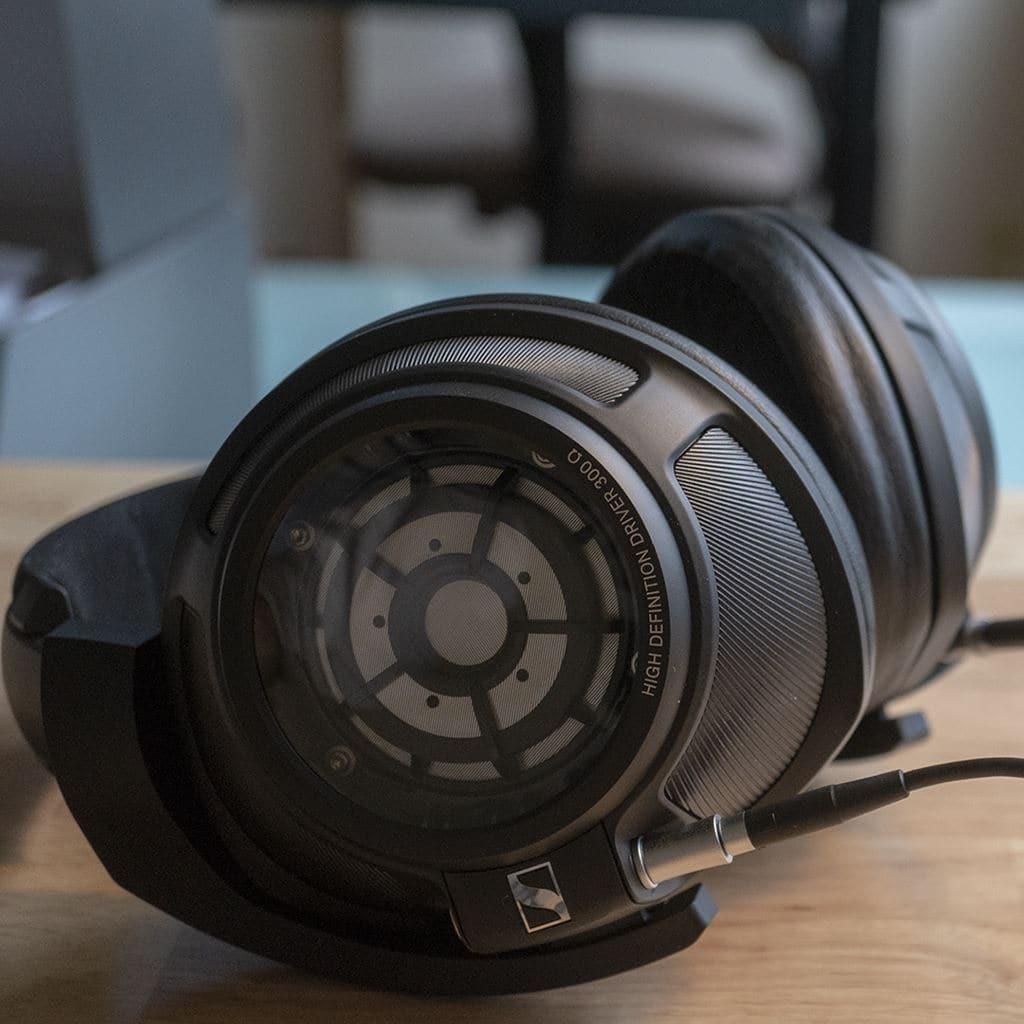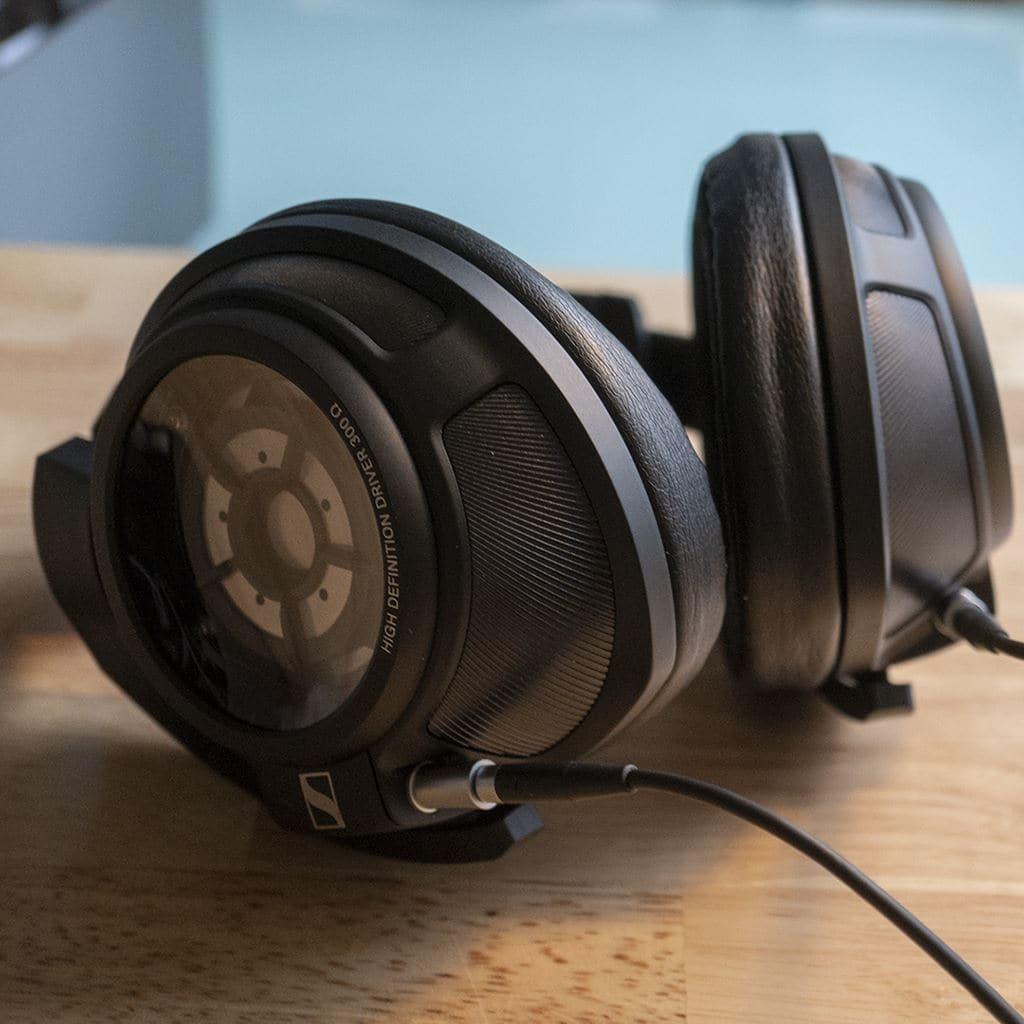 Add to cart