Pro-Ject Audio Systems
Pro-Ject Audio X1 with Moving Magnet Sumiko Olympia Phono Cartridge
Sale price
$

999
Regular price
$

1,099.00
Save 9%
Unit price
per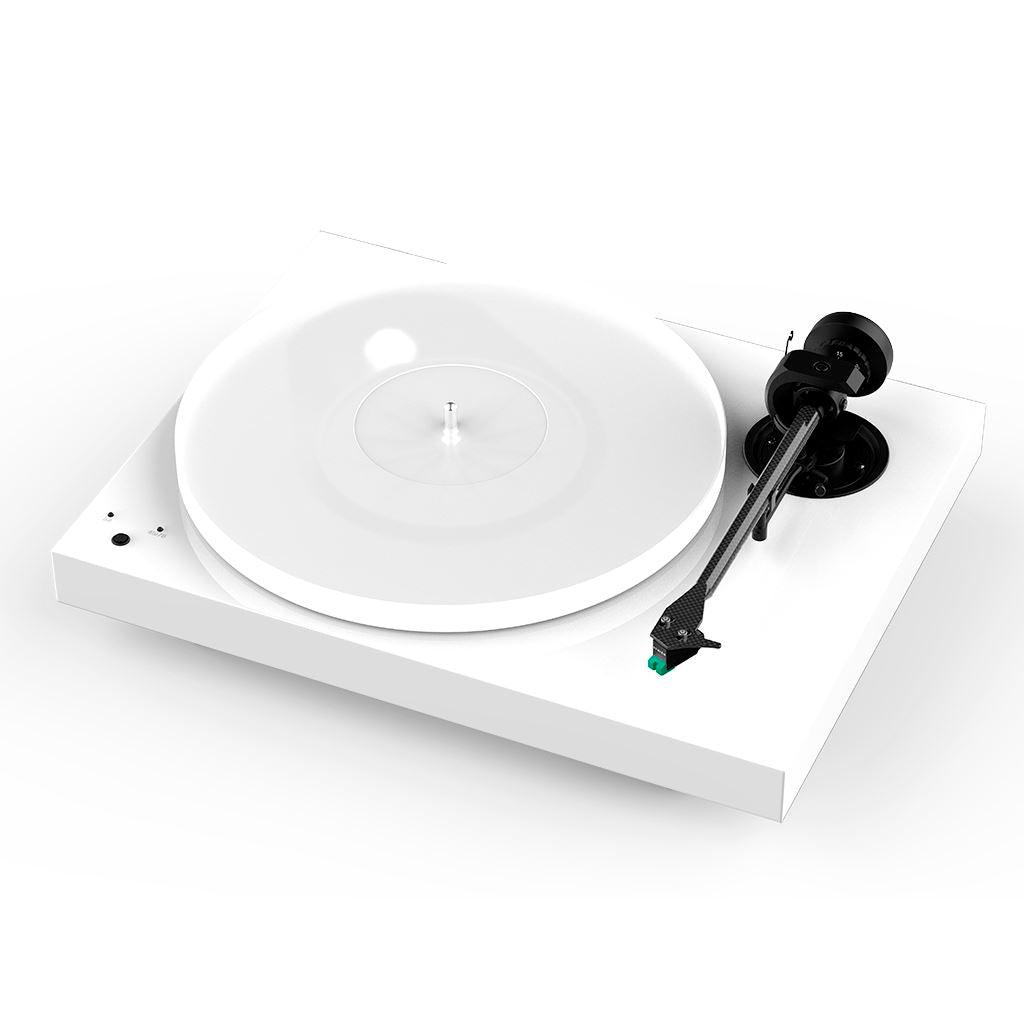 X1 Turntable with Installed MM Sumiko Olympia
X1 is based on the simplicity of the vintage P1 by Pro-Ject and has been improved in every aspect thanks to modern materials and sophisticated new production methods. While the basic design philosophy remains unchanged, there are a myriad of improvements in each level of design. A sophisticated DC/AC generator board combined with the convenient speed control board delivers clean and stable power to the quietly-running motor. The motor is decoupled from the plinth via a TPE motor suspension system that isolates the motor and quells vibration. X1's motor drives the massive, non-resonant 1.5kg satinized acrylic platter via a sub-platter drive system and a premium-grade main bearing for liquid-smooth rotation. This is the perfect platform on which to place your precious vinyl records, guaranteeing absolute reliability in its performance and sonic character.
Highlights
Speed control with electronic speed switch for ultimate speed stability
Carefully isolated motor for less vibration and noise
Sub-platter with extremely low 0.001mm bearing tolerances
Stainless steel platter-bearing with soft brass bushing and teflon mirrors for lowest rumble and noise, and a stable, accurate speed transmission
Resonance free, 1.5 kg heavy acryl platter
8,6" carbon/aluminum sandwich tonearm with best internal damping and TPE damped counterweight
Kardan ultra-low friction 4 pinpoint precision tonearm bearing
High performance, resonance optimized Sumiko Olympia phono cartridge
Massive and heavy, precision CNC'd MDF chassis
Luxurious 8 layers of painting and hand-polished finish or real-wood, satin-waxed veneer
Super shielded, semi-symmetrical, low-capacitance Pro-Ject phono cables
Height adjustable, aluminum feet for massively reduced risk of acoustical feedback
Handmade in Europe
Composite Tonearm
X1 incorporates carbon/aluminum composite tonearm. This 8.6" tonearm design is incredibly rigid with remarkable resistance to external interference. The composite material is fashioned into an integrated armtube & headshell so there's no break in the signal from cartridge to tonearm output. The tonearm also provides azimuth and VTA adjustment, offering the perfect environment for a wide array of MM and MC cartridges. Painted 8 layers thick and a hand-polished to provide an exquisite look and feel that will last for generations, X1 is a work of art for the vinyl enthusiast.
Sumiko Olympia MM Phono Cartridge
The Pro-Ject factory installs and aligns the splendid Sumiko Olympia cartridge simplifying the setup process. In action, Olympia provides superb tracking as well as a very musical and engaging presentation. Olympia not only offers a replaceable stylus but can also be easily upgraded to Moonstone without cartridge realignment. The tonearm utilizes a TPE-damped counterweight to further minimize resonance. Purpose-designed Connect it E RCA is included – a semi-balanced, low-capacitance cable with superior shielding optimized for turntable use. X1 also features a hinged dustcover for you convenience.
Considerations for 78rpm Records
X1 ships with 2 different belts. The flat belt is for 33 & 45rpm discs and is installed on the top/smaller diameter of the motor pulley. The round one is for 78rpm records only. It is designed for use with the larger/bottom pulley diameter with the differently shaped slot. Installing the 78rpm belt incorrectly compromises its integrity and may lead to breakage.
Additionally, please note that it's also not advisable to play 78rpm records with the Olympia stylus. Being an elliptical diamond meant to track the 'microgrooves' of 33s & 45s, it will sound poor and cause undue harm to the disc (and potentially the cartridge!). Sumiko has developed a 78 stylus for this very reason – now shipping! The stylus tracks the grooves properly and reduces the risk of harm to your collection. Keep in mind that Olympia is a stereo MM phono cartridge, meaning that its normal job is to transcribe 2 channels (left and right) of musical information. When using a 78 stylus with the Olympia, what you'll hear is the one channel of musical information (mono) of the 78 in both stereo channels.
Reviews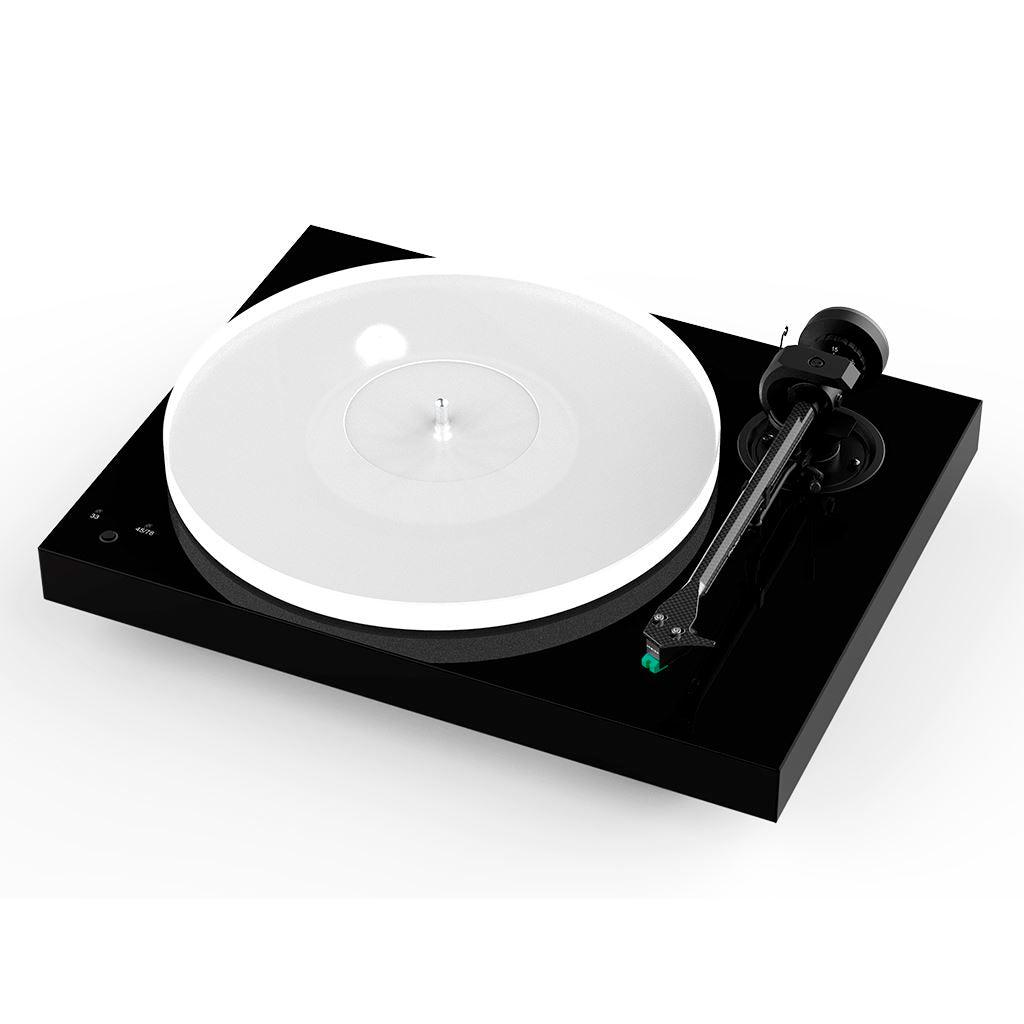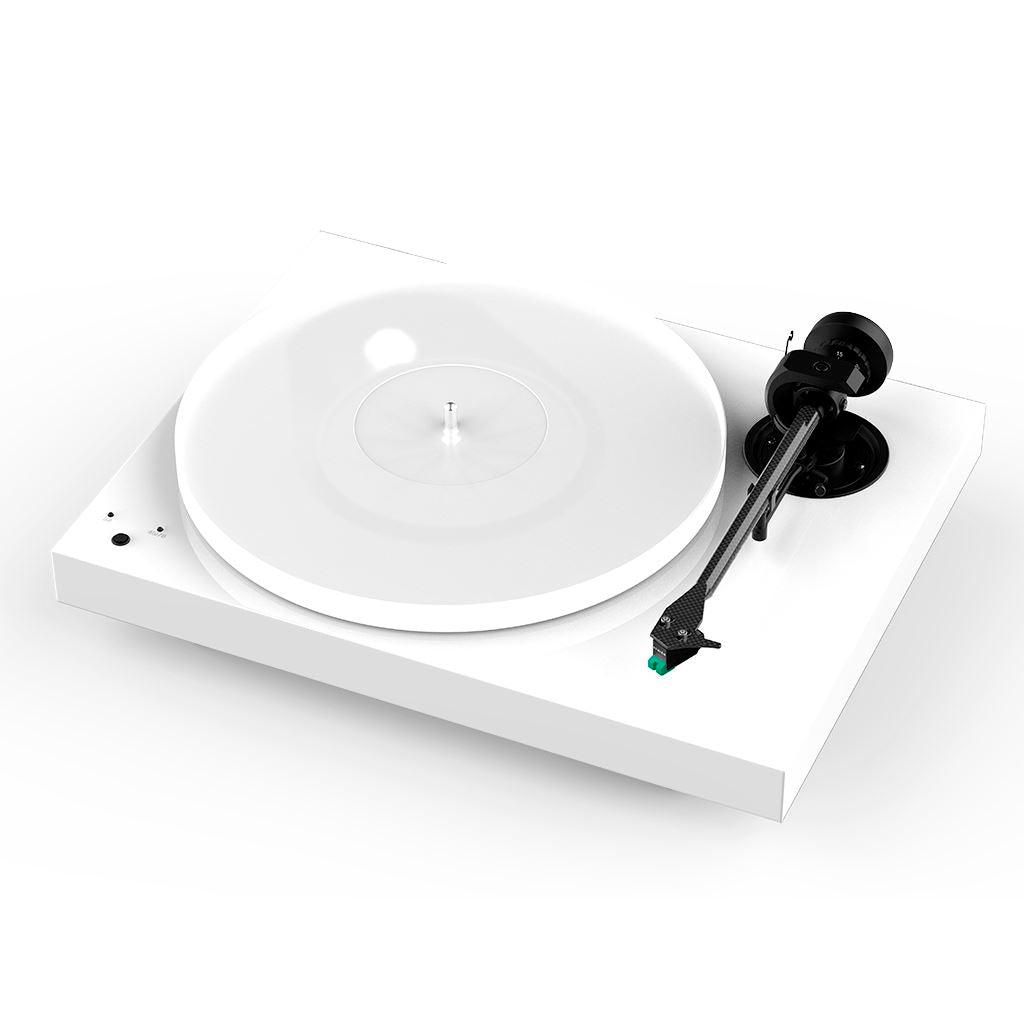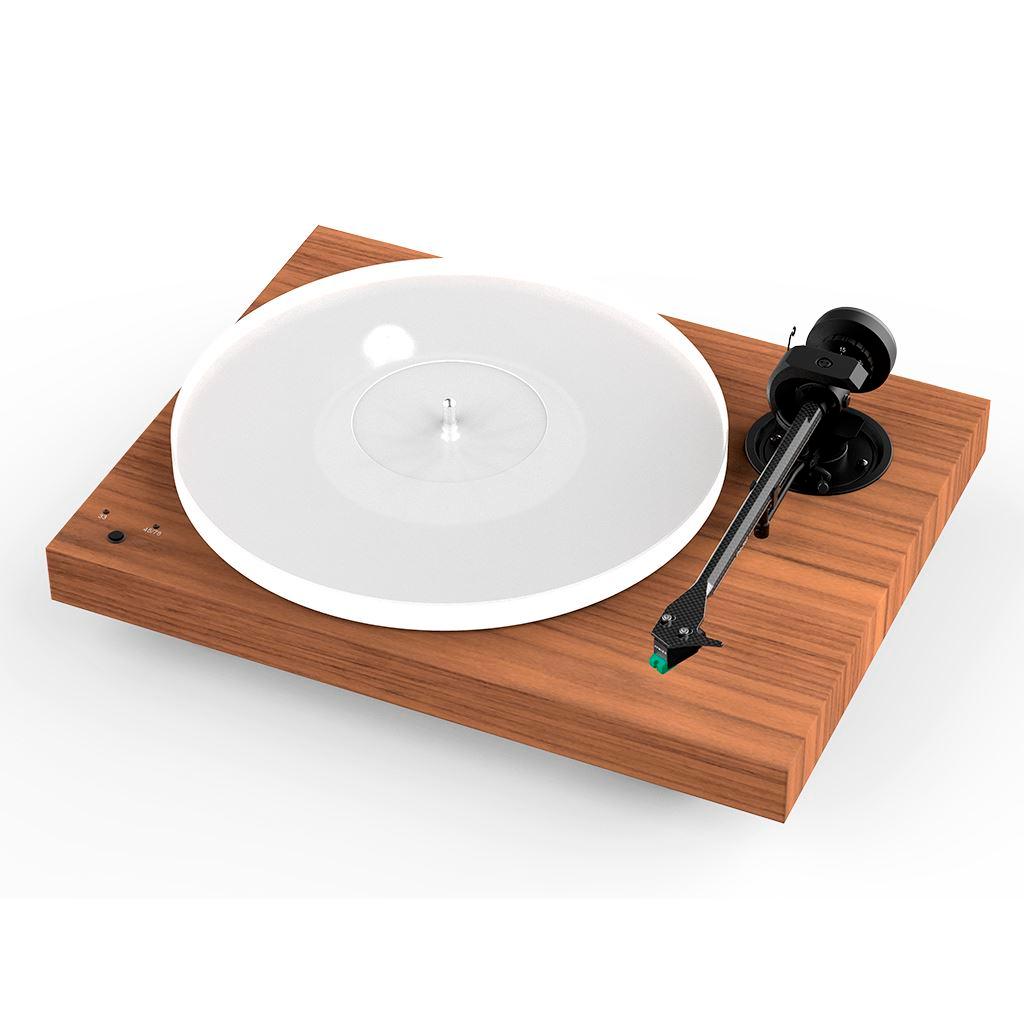 Add to cart