Moondrop
Sale price
$169
Regular price
$189.00
Unit price
per
Cup style

More information

Open-back headphone designs are often higher-performance but have poor noise isolation and leak sound. Closed-back designs provide better noise isolation and leak less sound.
Closed-Back
Wearing style

More information

Over-ear headphones sit over your ear and surround your ear with a ring of padding. On-ear headphones are padded but rest on top of your ear. In-ear monitors are worn inside your ear canal.
In-ear
Driver type

More information

Speakers and headphones use a device called a 'driver' to create sound. Different types of drivers have different strengths and weaknesses, but can all produce great sound. Common varieties include dynamic, planar magnetic, and electrostatic.
Dynamic
Connectivity

More information

Connectivity refers to the method in which the headphones connect to the audio source. Headphones can be either wired or wireless.
Wired
On back order
Join our email list to be notified as soon as it is back in stock.
View full details
Moondrop
Moondrop Kato In-Ear Headphones - Open Box
Sale price
$169
Regular price
$189.00
Unit price
per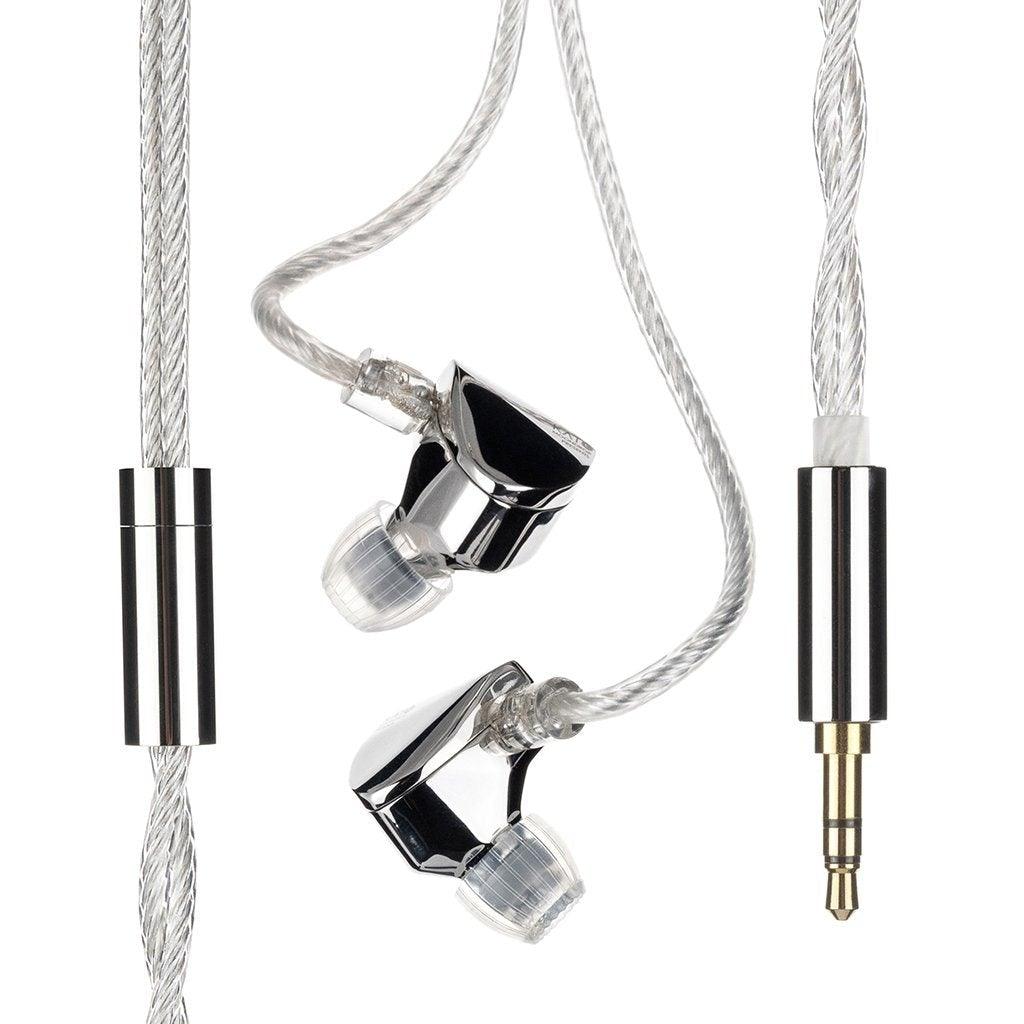 Highlights
Newly-Developed ULT Super Linear Dynamic Driver
3rd Generation DLC(Diamond-Like Carbon) Composite Diaphragm
Interchangeable Nozzle Design
3rd Generation Patented Anti-Blocking Acoustic Filter
Newly Designed Spring Silicone Ear Tips
Professional Tuning Following VDSF Target Response
High-Quality Copper Thick Silver-Plated Cable
Gold-Plated 2-pin 0.78mm Connectors
Newly Developed ULT Super Linear Dynamic Driver
Moondrop Kato adopts a newly-developed 10mm Ultra-Linear Technology Super Linear dynamic driver unit. It includes an efficient composite magnetic circuit with internal & external magnets, a linear air circulation structure, as well as a larger brass acoustic cavity, an extra-fine imported CCAW sound coil, and a high-frequency phase waveguide. This driver has been in development for more than two years in order to achieve a true-to-life sound performance.
3rd Generation DLC Composite Diaphragm
The 10mm ULT dynamic driver in Kato adopts a 3rd generation DLC(Diamond-Like Carbon) composite diaphragm coil. This composite diaphragm is made with three materials with different characteristics to form different parts of the diaphragm. It has high rigidity, high damping coefficient, and is extremely lightweight. Its comprehensive acoustic performance even exceeds that of a beryllium diaphragm.
Modern, Stunning, Three-Dimensional Look
Moondrop has designed Kato with a modern design using MIM Stainless Steel material. The earphone shell is cast by the MIM powder metallurgy process. Every section of the surface is made smooth by a manual grinding process. Kato's surface reflects light and shadow in such a manner that it looks three-dimensional effect.
Delicate Cavity Structure For Balanced Tuning
The front acoustic cavity of Kato is designed with the help of volume and structure simulated by FEA(Finite Element Analysis simulation). It's designed in such a manner to maintain a balanced tuning profile with sound that will complement different genres well. Combined with the high-frequency phase guide components on the driver, the front cavity arrangement in Kato is superior to other so-called special tuning components. The pair is tuned by professional acoustic engineers following the VDSF target response.
Replaceable Ear Nozzle
Moondrop Kato has a replaceable sound nozzle design. The nozzle can easily be replaced by a quick-release structure with a screw. Moondrop has included two pairs of sound nozzles, made with different materials (Steel & Brass). Both the Steel and Brass have different sound characteristics that can be switched as per one's requirement.
3rd Generation Patented Acoustic Filter
Moondrop Kato has a brand-new third-generation patented anti-blocking filter integrated on the ear nozzle. It prevents oily ear wax from blocking the filters and is more conducive to mid and high-frequency sound.
Newly Developed Spring Silicone Ear Tips
Moondrop has designed new spring silicone ear tips that suppress weak resonance through a special diffusion structure. It also helps in lowering high-frequency linear distortion caused by nozzle resonance making the output more natural and pleasing. These new ear tips also help in providing a better fit for its users.
High-Purity Bundled Cable
Moondrop packs the brand new Kato with a 4-core high-purity copper thick silver-plated cable. It is coated with high-permeability mixed material which provides an ultra-low dielectric coefficient. The cable provides smooth signal transmission with low internal resistance ensuring a pure sound output for the users. The cable has standard 0.78mm 2-pin connectors.
Technical Specs
10mm ULT Dynamic driver
Frequency Response Range: 10Hz-45kHz(IEC, Free Field)
Effective Frequency Response Range: 20Hz-20kHz(IEC60318-4, -3dB)
Impedance: 32Ω±15%(@1kHz)
Sensitivity: 123dB/Nrms
Distortion: <0.15%(@1kHz, AES17 20kHz, A-weighted)
Reviews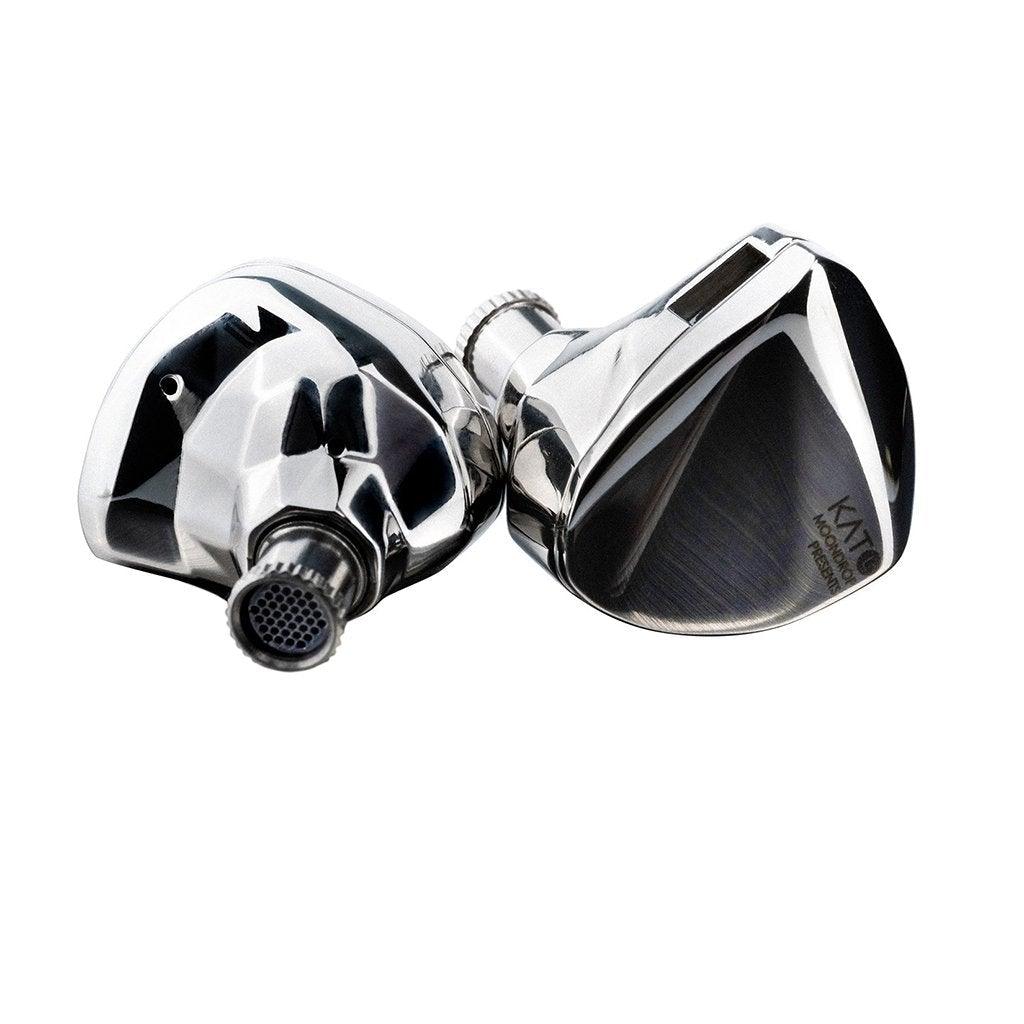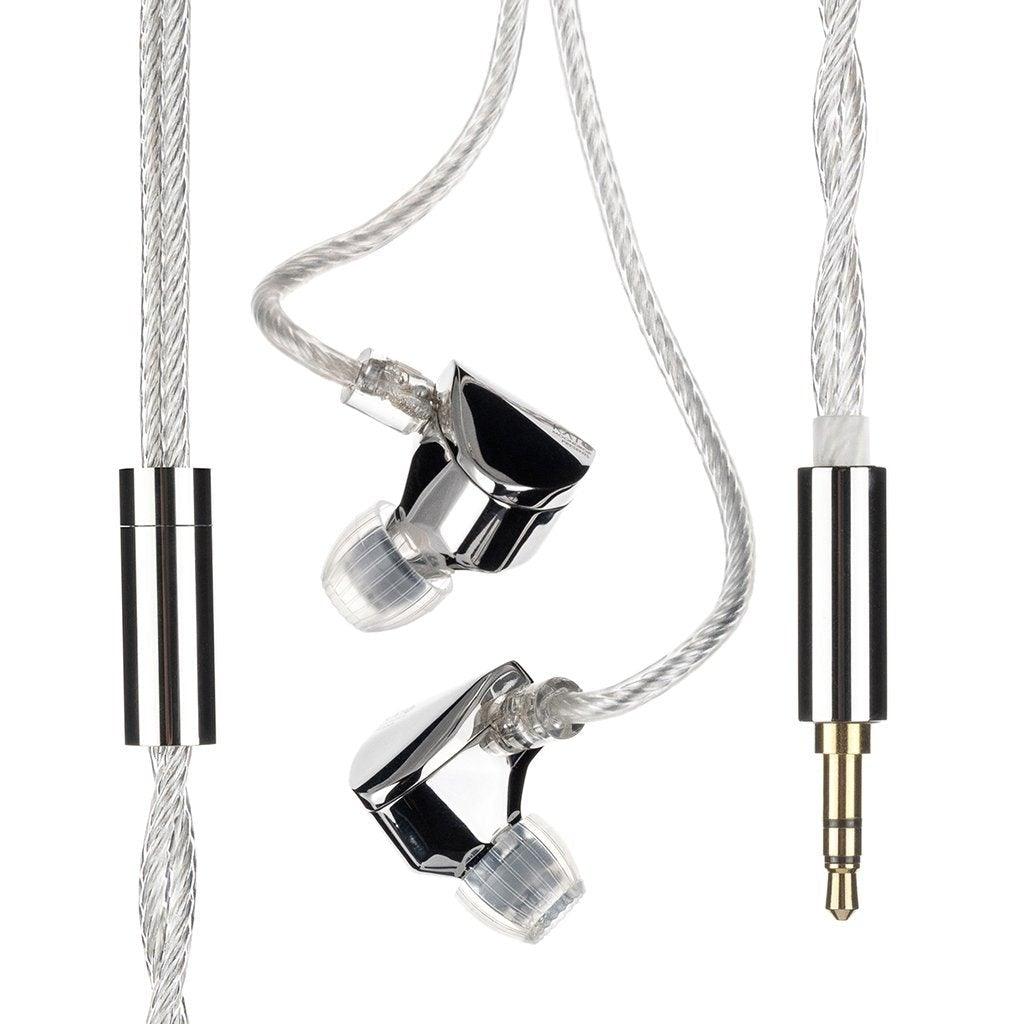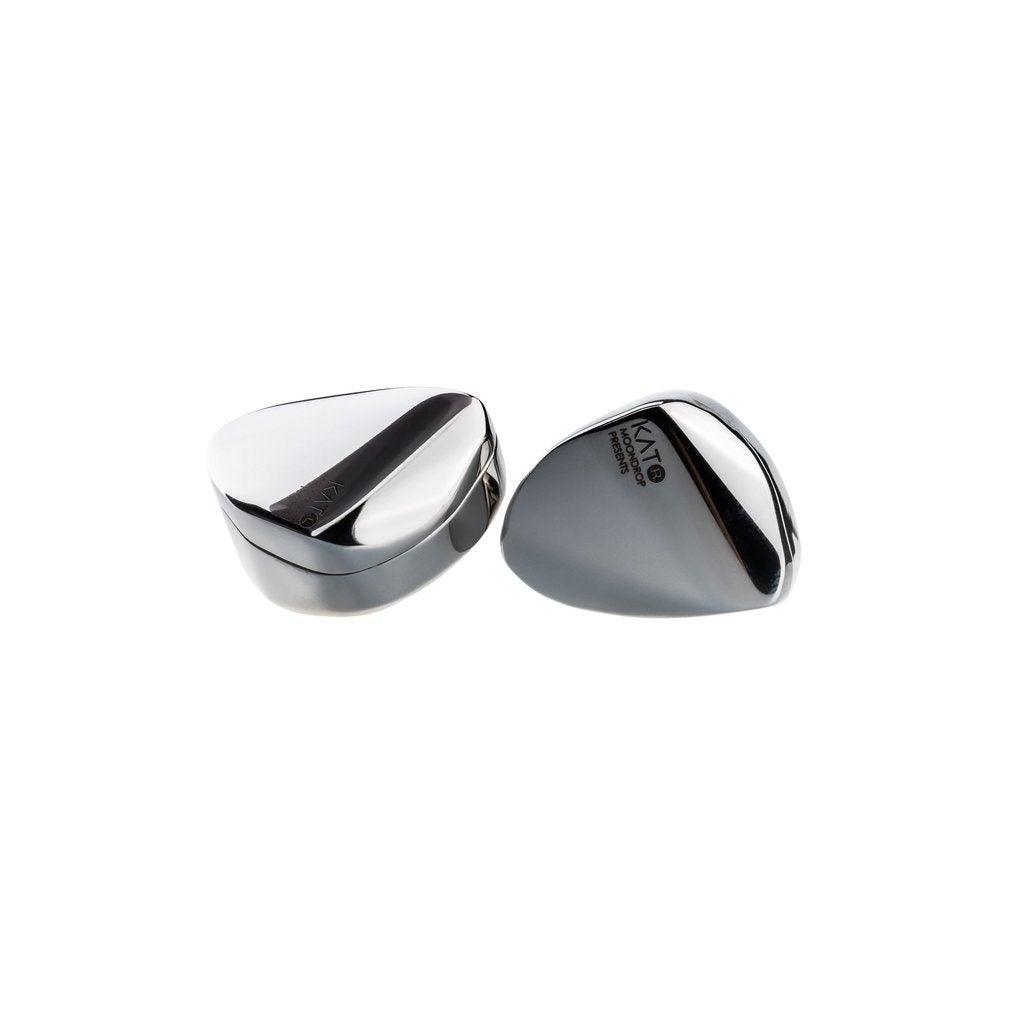 Sold out