Moondrop
Sale price
$799
Regular price
Unit price
per
Wearing style

More information

Over-ear headphones sit over your ear and surround your ear with a ring of padding. On-ear headphones are padded but rest on top of your ear. In-ear monitors are worn inside your ear canal.
In-ear
Driver type

More information

Speakers and headphones use a device called a 'driver' to create sound. Different types of drivers have different strengths and weaknesses, but can all produce great sound. Common varieties include dynamic, planar magnetic, and electrostatic.
Balanced Armature, Dynamic
Connectivity

More information

Connectivity refers to the method in which the headphones connect to the audio source. Headphones can be either wired or wireless.
Wired
View full details
Moondrop
Moondrop Dark Saber In-Ear Headphones
Sale price
$799
Regular price
Unit price
per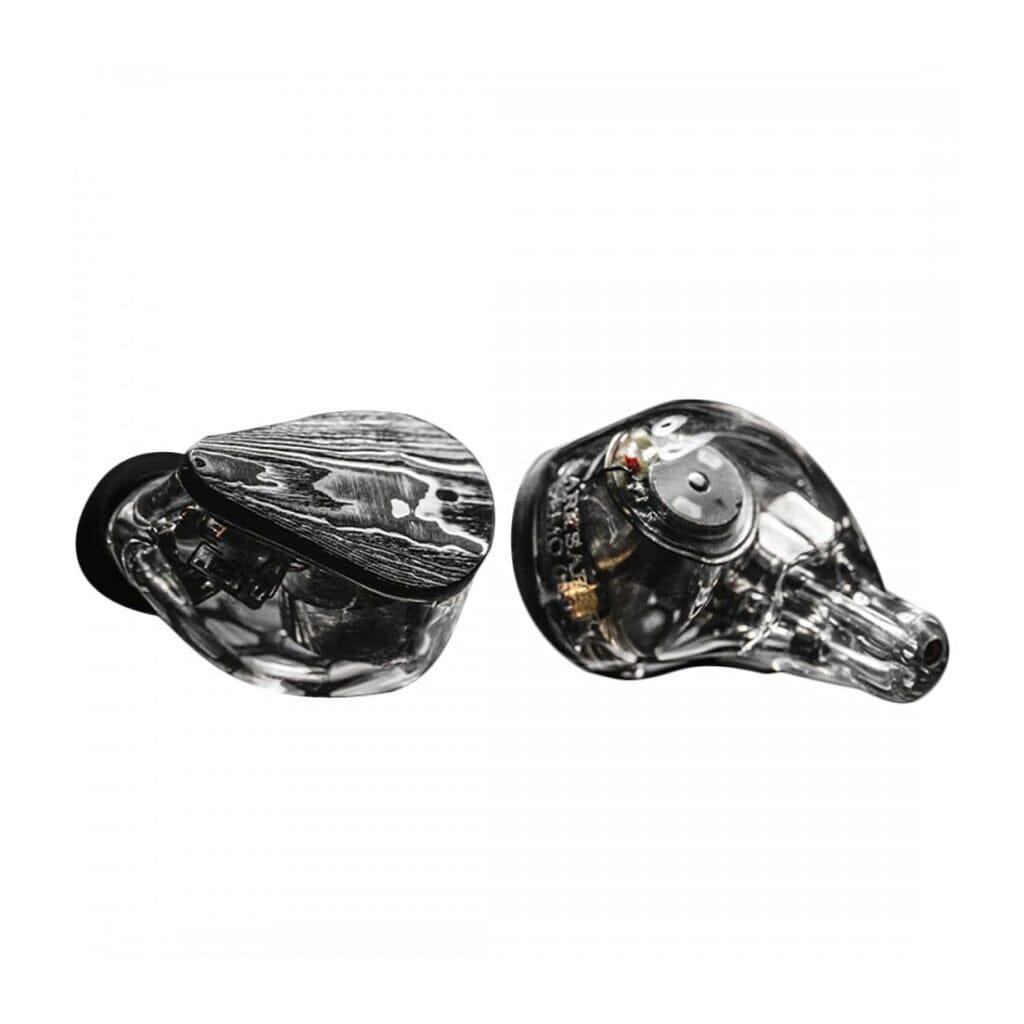 Introducing the Moondrop Dark Saber Hybrid Reference IEM, a class apart in the realm of in-ear monitors. Designed for the discerning audiophile, it strikes a harmonious balance between avant-garde technology, opulent aesthetics, and unmatched craftsmanship. Representing the zenith of audio perfection, the Dark Saber's unique configuration and premium materials position it as a trailblazer in the audio market.
A Masterpiece of Craftsmanship
Drawing inspiration from the luxurious world of sports watches, the Dark Saber exudes opulence and precision. The faceplates, constructed from multi-layered high-strength carbon fiber, are not just robust but also aesthetically unparalleled. With each faceplate boasting a unique texture, every Dark Saber unit transforms into a distinctive piece of art, making it more than just an auditory device—it's a statement.
Unparalleled Sound Drivers
At the heart of the Dark Saber's breathtaking sonic performance lies its intricate driver configuration. With 2 dynamic drivers and 8 balanced armatures per side, it promises an all-encompassing audio spectrum. Whether you crave deep, thumping bass or crystal-clear treble, the drivers work in harmony to bring forth an audio experience where every nuance is captured and relayed with precision.
Redefining Bass Dynamics
For those with a penchant for deep and punchy bass, the Dark Saber's Horizontally Opposed Double Dynamic Driver Module is set to be a game-changer. Comprising two 10mm dynamic drivers engineered using state-of-the-art 3D-printed components, it delivers bass that is not only rich and profound but also devoid of any distortions. It's an experience that transports listeners straight to the heart of live concerts.
Harmonious Sonic Equilibrium
A true musical masterpiece is one where every frequency is in harmony with the others. The Dark Saber achieves this auditory utopia via its full-frequency phase alignment. This meticulous arrangement guarantees a sound profile characterized by authentic timbre, exceptional clarity, and an expansive soundstage that encapsulates listeners, making them feel a part of the music rather than mere spectators.
Adaptable Connectivity Options
To cater to the diverse preferences of audiophiles, the Dark Saber comes equipped with a 0.78mm 2-pin interchangeable design. Whether you wish to pair it wirelessly with the MOONDROP LittleWhite Bluetooth Neckband cable or seek a wired connection with the FreeDSP complex function decoding cable, the Dark Saber is ready to accommodate. Experience true flexibility as the Dark Saber flawlessly adapts to your unique listening style.
Technical Details
Impedance
22Ω±15% (@1kHz)
Sensitivity
128dB/Vrms (@1kHz)
THD
THD@1kHz≤1%
Frequency Response Range
7Hz-41kHz (IEC61094, Free Field)
Effective Frequency Range
20-20kHz (IEC60318-4, 3dB)
Cable Jack
0.78-2pin
Plug
3.5mm Stereo Single Ended
Reviews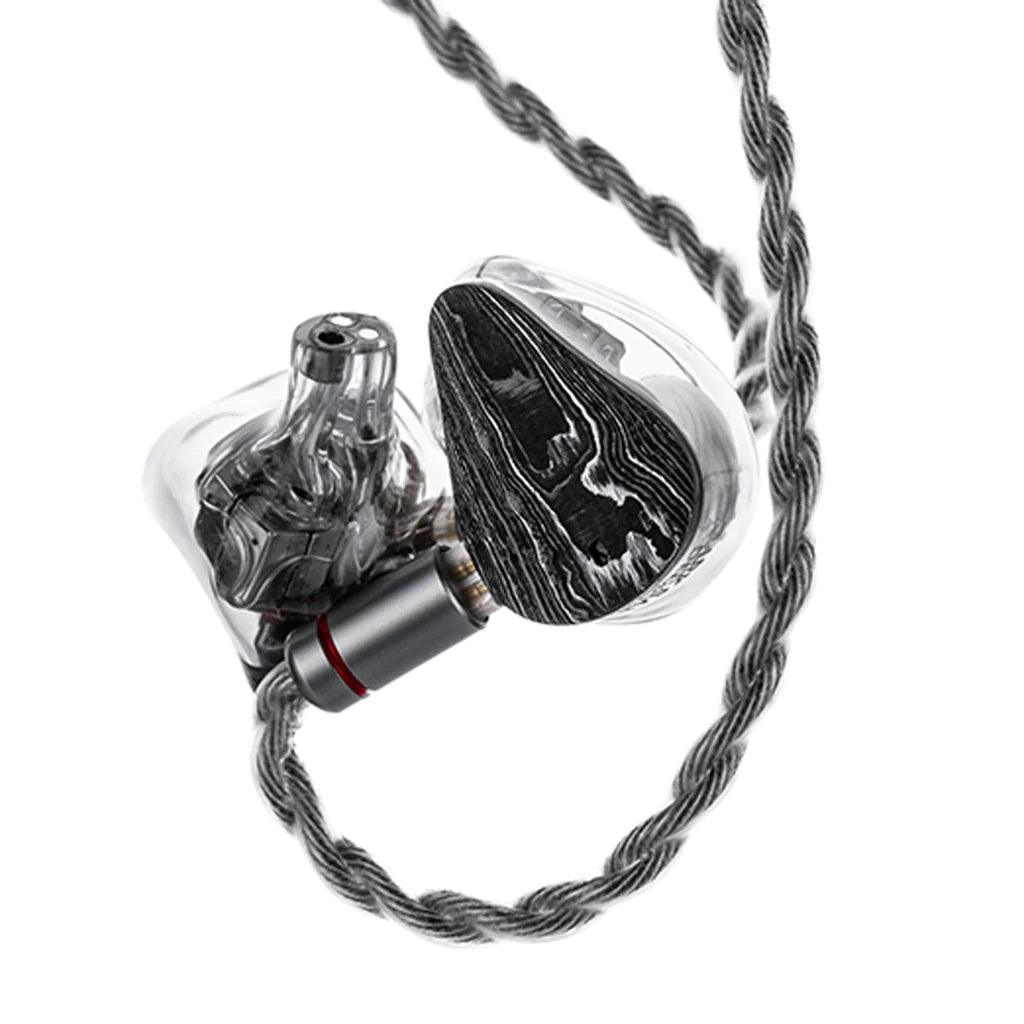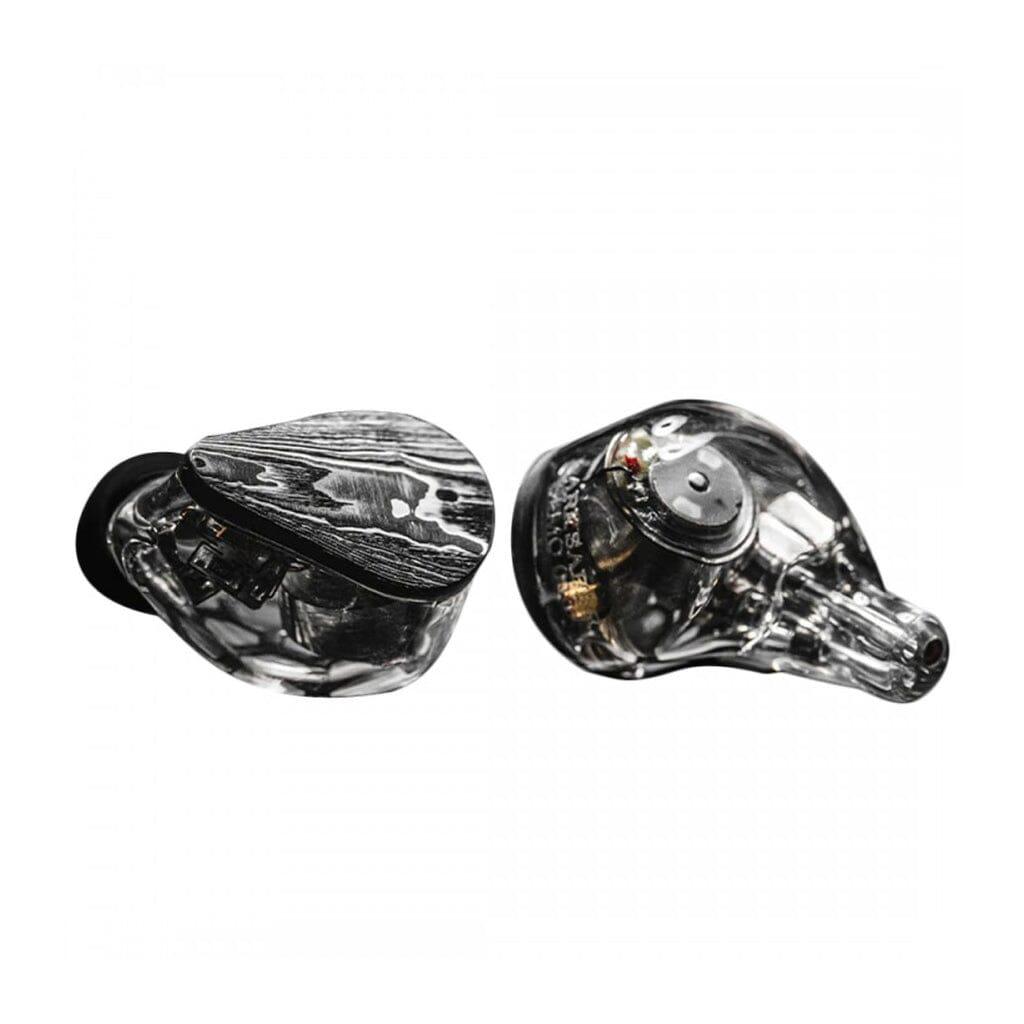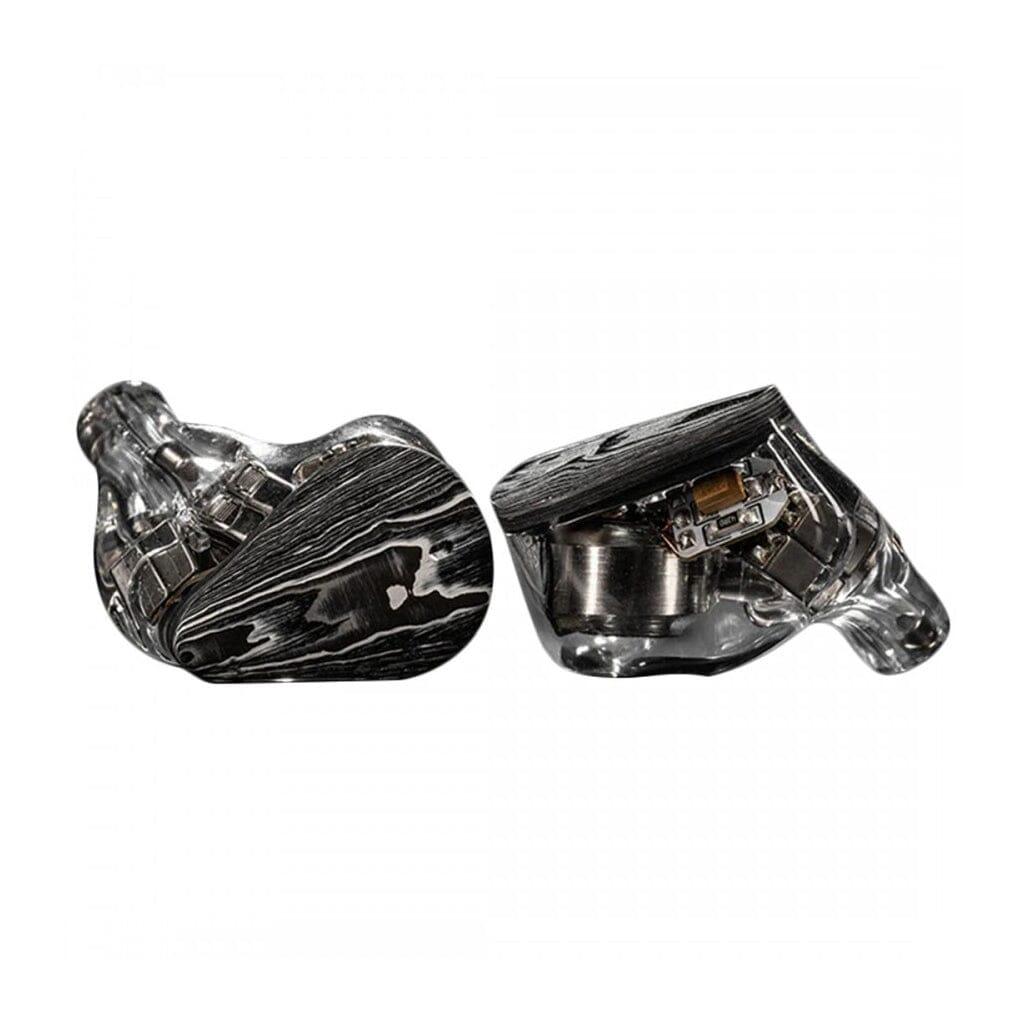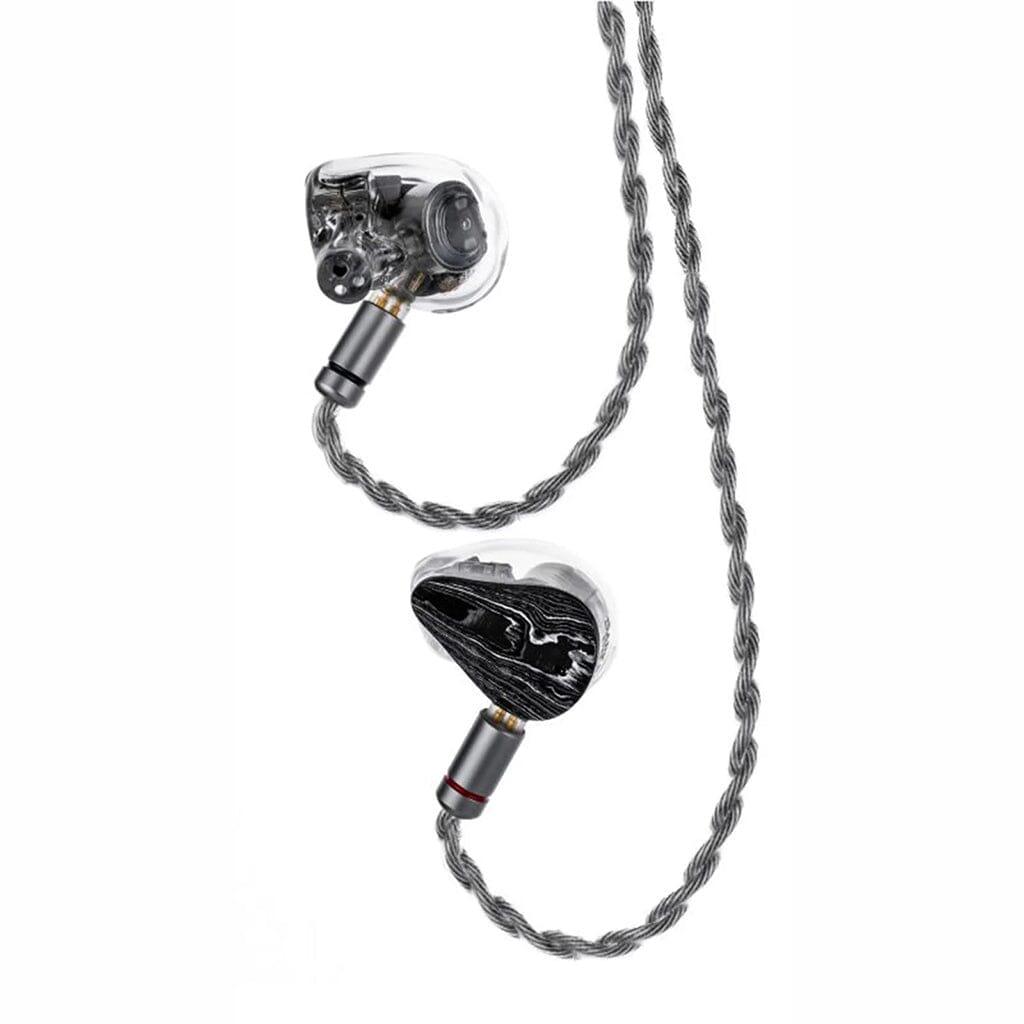 Add to cart