Meze
Sale price
$2,999
Regular price
Unit price
per
Cup style

More information

Open-back headphone designs are often higher-performance but have poor noise isolation and leak sound. Closed-back designs provide better noise isolation and leak less sound.
Open-Back
Wearing style

More information

Over-ear headphones sit over your ear and surround your ear with a ring of padding. On-ear headphones are padded but rest on top of your ear. In-ear monitors are worn inside your ear canal.
Over-ear
Driver type

More information

Speakers and headphones use a device called a 'driver' to create sound. Different types of drivers have different strengths and weaknesses, but can all produce great sound. Common varieties include dynamic, planar magnetic, and electrostatic.
Planar Magnetic
Amp required

More information

Some headphones require the power of an amplifier to reach comfortable listening volumes.
Yes
Connectivity

More information

Connectivity refers to the method in which the headphones connect to the audio source. Headphones can be either wired or wireless.
Wired
Portability

More information

DACs and amplifiers can either be carried around or meant for static desktop use
Not Portable
Pre-order now
Your order will ship as soon as this product is in stock!
365-day returns
Don't love it? Return it any time in the first year of ownership for a small fee
View full details
Meze
Meze Audio Empyrean II Headphones
Sale price
$2,999
Regular price
Unit price
per
Empyrean II: A Symphony of Sound and Design
The Meze Audio Empyrean II Planar Magnetic Headphones are the epitome of auditory excellence. Emanating as the successor to its renowned predecessor, the Empyrean II flawlessly marries artistic prowess with technological innovation, yielding a creation that's as much a testament to craftsmanship as it is a portal to sonic bliss.
Artistry in Every Curve
Empyrean II is more than just a listening device; it's a statement of aesthetic elegance. Taking a cue from its predecessor, this headphone retains the beloved elements that made it iconic, yet introduces a touch of sculptural grandeur. Its meticulously crafted frame, courtesy of precise CNC milling, gleams with a matte black finish punctuated by graceful silver accents. The redesigned grill, inspired by timeless art deco motifs, further elevates its visual appeal. This blend of beauty and resilience was achieved after multiple iterations, reflecting the relentless commitment of Meze Audio's design team.
Meze x Rinaro: A Celebrated Collaboration
The Empyrean II emerges as a masterpiece, born from the passionate collaboration between Meze Audio and Rinaro. This union aimed to transcend the boundaries of conventional sound. Harnessing Rinaro's Isodynamic Hybrid Array Driver, the engineering marvel encapsulated within Empyrean II promises to transport listeners to uncharted auditory landscapes.
Sonic Purity Re-envisioned
Empyrean II is the fruit of years of R&D, a device that promises to amplify your favorite tracks to unprecedented levels of clarity, depth, and engagement. Designed with the objective of heightening detail reproduction and establishing a neutral sound signature, this headphone preserves the cherished "easy to listen to" character. Ingenious tuning techniques were employed, unveiling unparalleled resolution and detail, coupled with enhanced membrane reliability to deliver impeccable performance across diverse acoustic settings.
The Pinnacle of Driver Technology
The marvel that is the Isodynamic Hybrid Array Driver, patented across the U.S., EU, and China, artfully combines individual switchback and spiral voice coils. This architecture allows for pinpointed sound delivery, precisely aligned to the ear's natural form. Achieving a staggering THD of under 0.1% across its frequency spectrum, it boasts an ultra-high-resolution audio upper limit of 110,000 Hz, assuring listeners of pure, unadulterated sound.
Magnetic Mastery & Diaphragm Design
At the heart of the Empyrean II lies the [MZ3] Hybrid Magnet Array. Symmetrically situated on either side of the diaphragm, these neodymium magnets facilitate the efficient isodynamic magnetic field needed for consistent diaphragm activation. Complementing this is the Rinaro Isoplanar® Diaphragm, feather-light at just 0.16 g, yet boasting a vast 4650 mm2 active area, ensuring sound delivery that's both expansive and precise.
Unparalleled Customization & Comfort
Empyrean II comes bundled with two sets of earpads – Duo and Angled – allowing listeners to curate their sound experience. The Duo Earpads, a harmonious blend of premium leather and Alcantara, promise a sound profile that's balanced across genres. Meanwhile, the Angled Alcantara Earpads offer a more spatial sound signature, ideal for the discerning audiophile. This headphone doesn't just stop at sound customization. Designed for maximum comfort, its ergonomic structure ensures listeners enjoy hours of uninterrupted music, devoid of any discomfort.
Built for the Future
Empyrean II isn't just a purchase; it's an investment in the future of sound. Adhering to Meze Audio's philosophy of longevity, every component of this headphone chassis is designed to be easily serviceable. The assurance that your beloved headphones can stand the test of time, and continue to deliver unparalleled sound for years to come.
Technical Specifications
TECHNICAL SPECIFICATIONS
Driver Type
Rinaro Isodynamic Hybrid Array Driver
Operating Principle
Open
Ear Coupling
Circumaural
Frequency Response
8 – 110,000 Hz
Impedance
32 Ω
Sensitivity
105 dB SPL @ 1 V, 1 kHz
Maximum SPL
>130 dB
Total Harmonic Distortion (THD)
<%0.5 (in the whole frequency range)
Weight
385 g (without earpads)
MZ3 DRIVER SPECIFICATIONS
PHYSICAL
Geometrical Shape
Ovoid
Size
102 mm x 73 mm
Weight
82 g
Casing
Fiberglass infused ABS
DIAPHRAGM
Type
Rinaro Isoplanar® [MZ3]
Active Area
4650 mm2
Weight
0.16 g
Acoustic Mass
10.7 kg/m4
Lower Frequency Limit
8 Hz
Upper Frequency Limit
110,000 Hz
MAGNET
Array Type
Isodynamic
Size
75 mm x 49 mm
Magnetic Flux
0.35 T
What's In The Box?
ACCESSORIES
Case
High-strength ABS plastic suitcase with foam inserts and leather handle
Earpads Included
Two sets: Duo Earpads + Angled Alcantara
Cable Type
Premium Silver-plated or Copper PCUHD
Connector Type
2.5 mm, 3.5 mm (1/8 in), 4.4 mm, 6.3 mm (1/4 in), 4 pin XLR
Reviews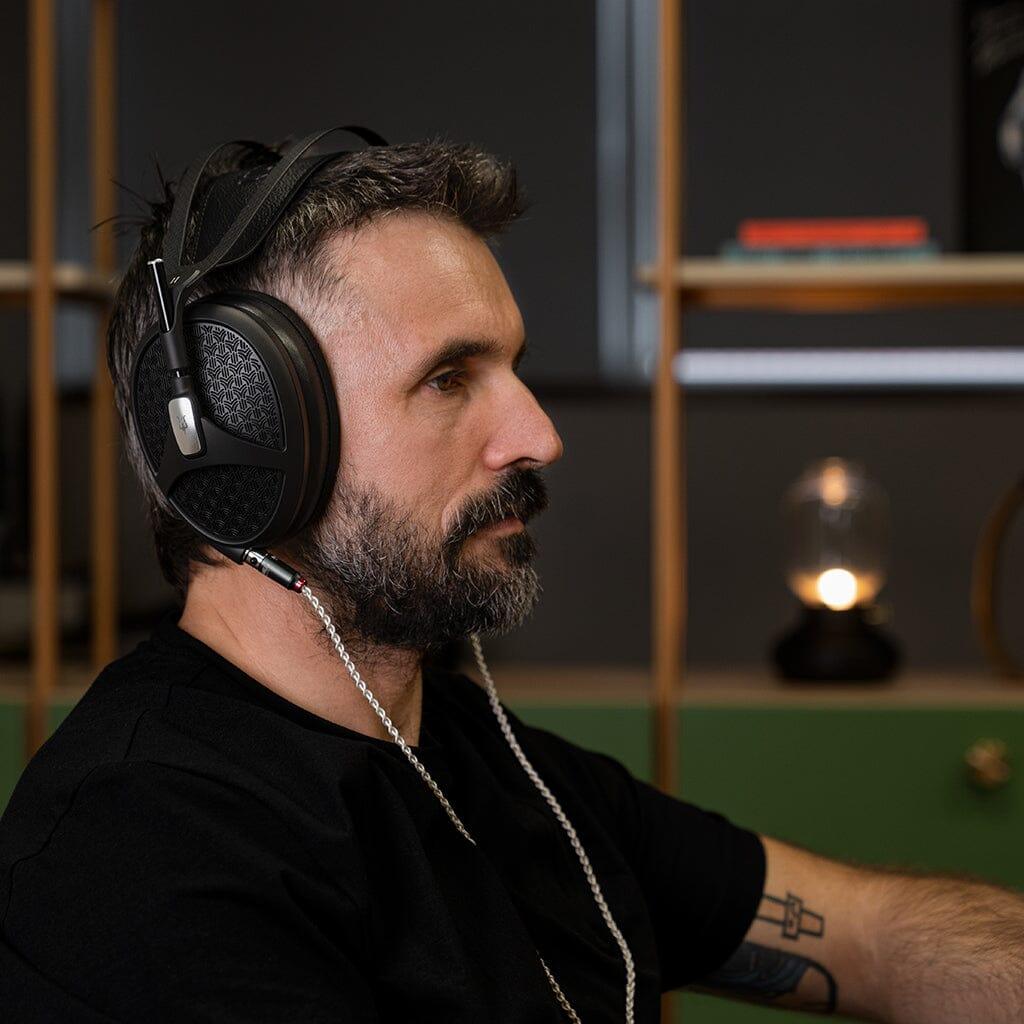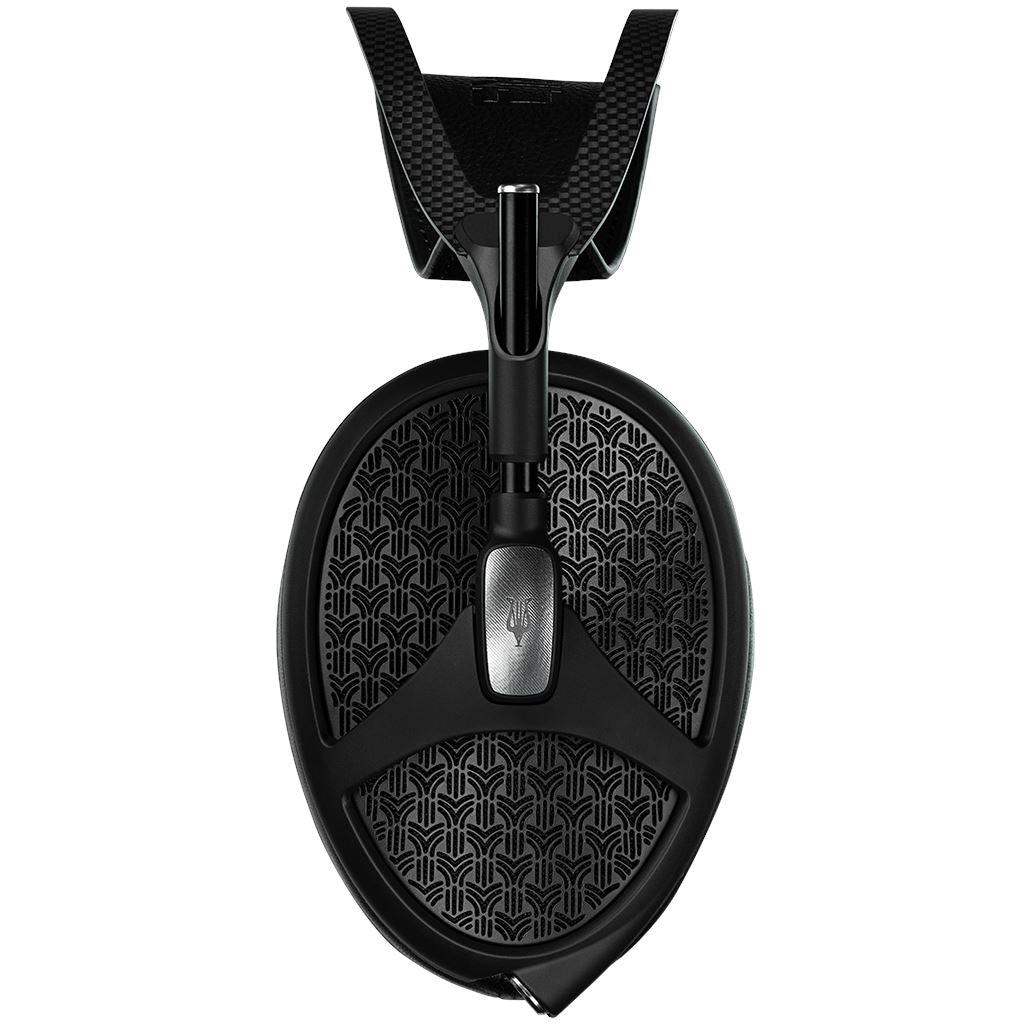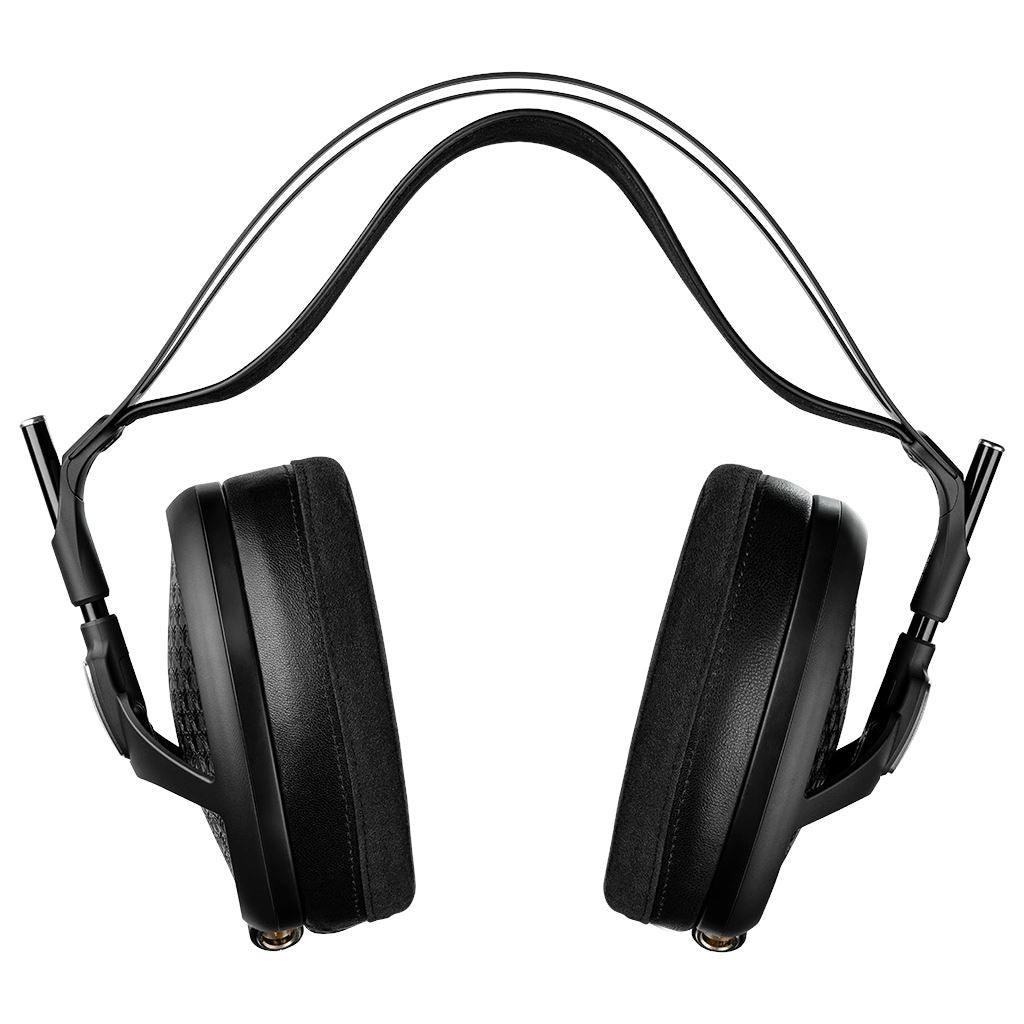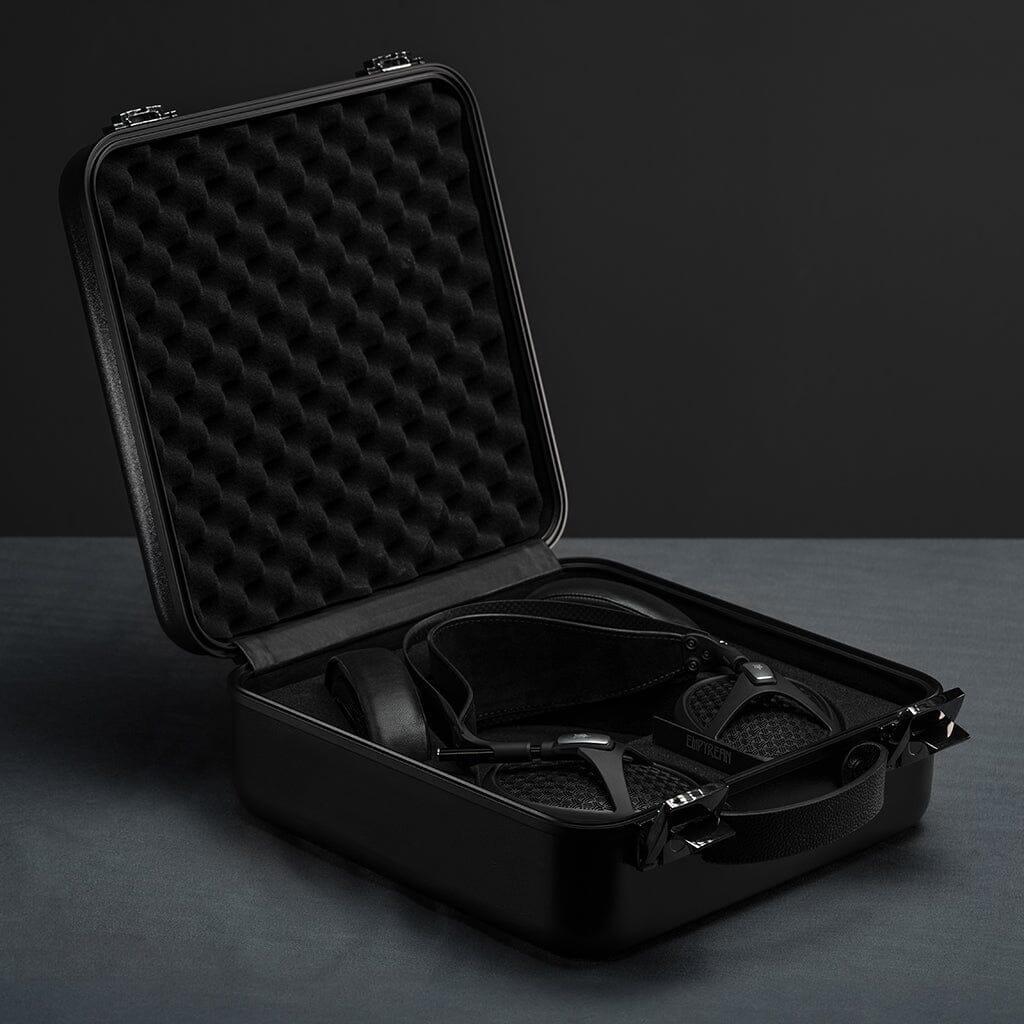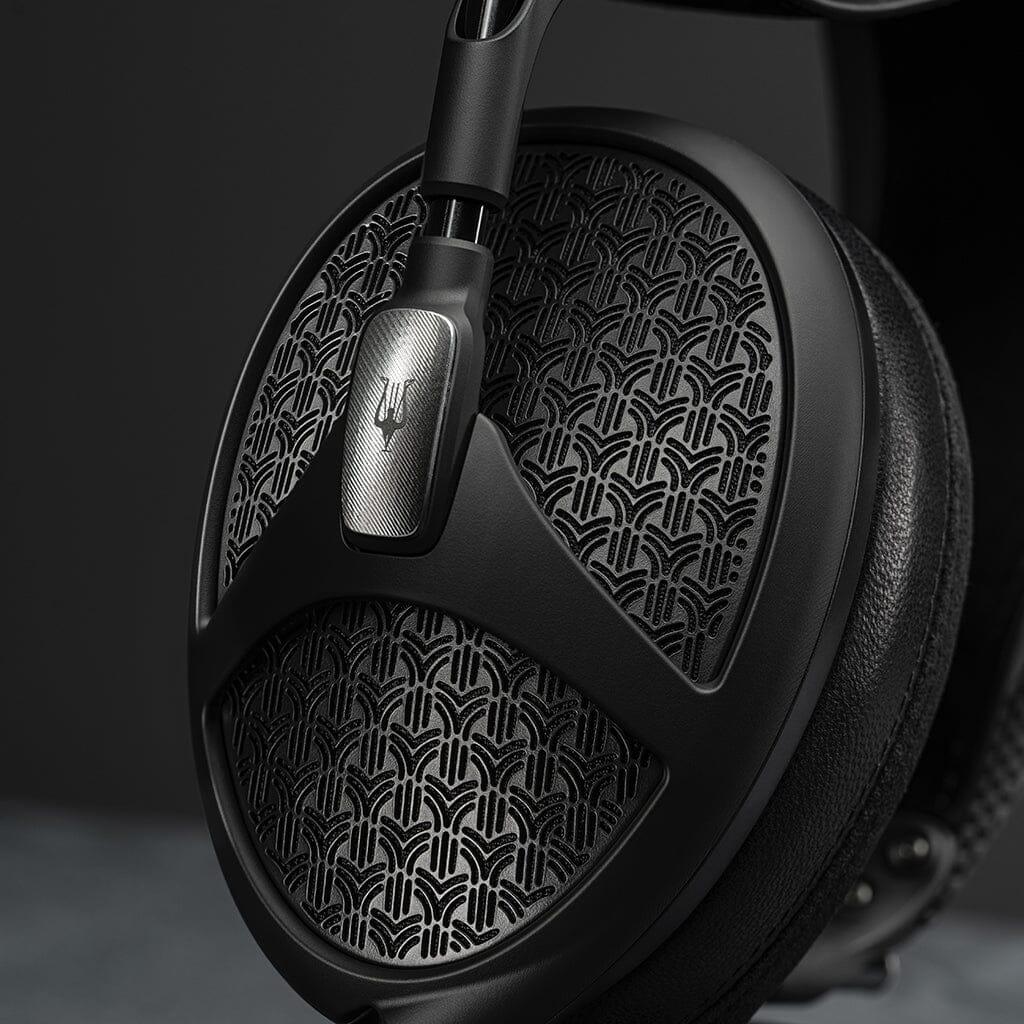 Preorder now