Matrix Audio
Sale price
$

2,049
Regular price
$

2,049.00
Unit price
per
On back order
Join our email list to be notified as soon as it is back in stock.
365-day returns
Don't love it? Return it any time in the first year of ownership for a small fee
View full details
Matrix Audio
Matrix Audio Element M Streamer, DAC & Headphone Amp
Sale price
$

2,049
Regular price
$

2,049.00
Unit price
per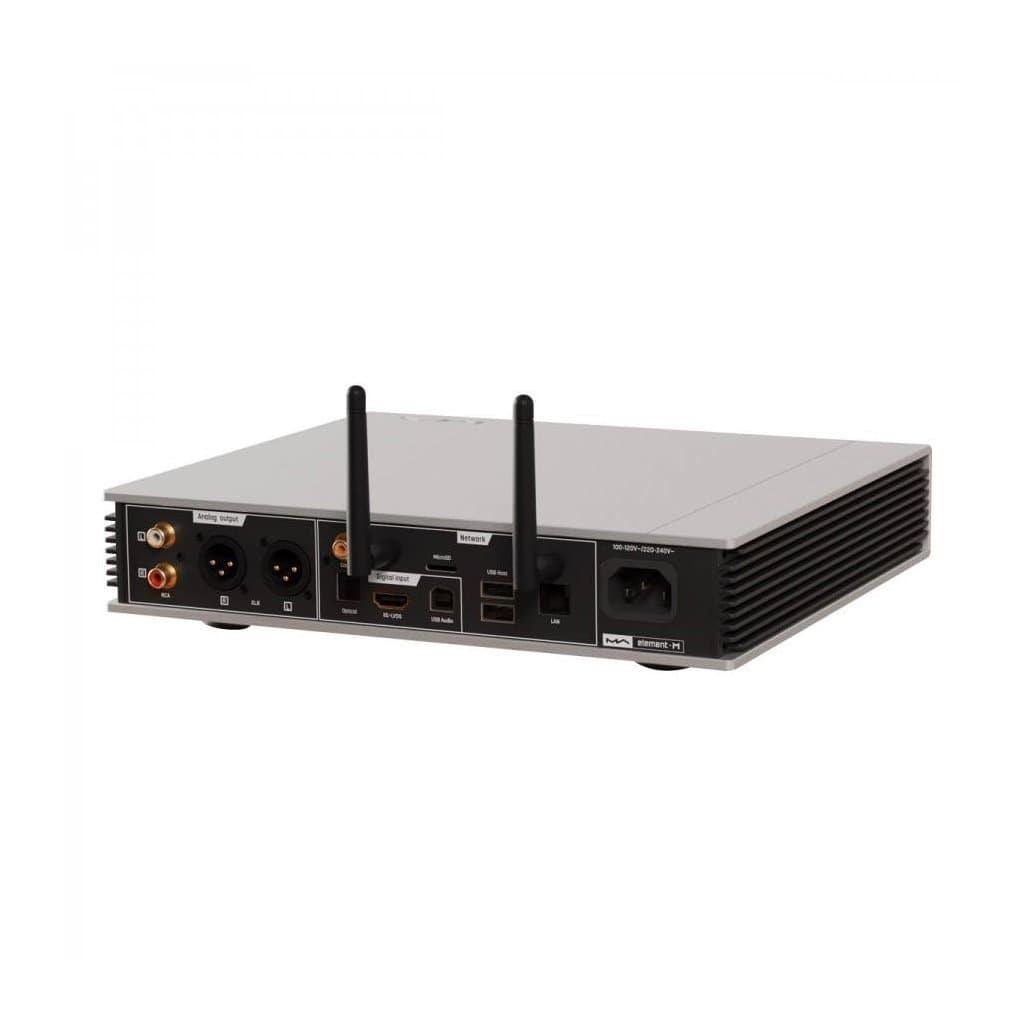 The newest member of the family, element M provides a desktop two-channel stereo simplification solution for mid-range active speaker and headphone users.
New Member of the Family
Element M is the newest member of the element family. It furthers the concise and steady design elements, creating a balance between performance, functionality, and price. Element M provides a desktop two-channel stereo simplification solution for mid-range active speaker and headphone users.
MA Player
Matrix Audio developed MA player as a powerful audio playback system based on the Freescale quad-core ARM computing platform. It supports all the popular audio formats. Simply connect a USB drive or configure a NAS storage device to browse your music library and enjoy up to 768kHz PCM and 22.4MHz DSD.
We have developed an Android app for element series products, you can browse and play music from any mobile device connected to the same local area network (LAN). We will continue to improve our app and integrate popular streaming service in the app.
AirPlay & DLNA
Listening to network streaming media has become a normal part of life today. The element series also enables you to play music from your smartphone or other mobile devices via AirPlay & DLNA for convenient wireless streaming.
MQA Decoding and Rendering
MQA (Master Quality Authenticated) is an award-winning British technology that delivers the sound of the original master recording. The master MQA file is fully authenticated and is small enough to stream or download. The element series include MQA technology, which enables you to play back MQA audio files and streams, delivering the sound of the original master recording. Visit How it works for more information.
ESS Sabre
element M is positioned as the mid-range of the entire series and is also the most cost-effective product. We use ES9028PRO advanced D/A solution and SiTime low phase noise clock, combine with our development experience with ESS chips, to maximize its potential performance.
High Quality Headphone AMP
We developed a new low-impedance headphone amplifier consisting of discrete components for element M. This headphone amp has a bipolar input stage that effectively rejects common-mode distortion. The output stage is set in a high quiescent current state, giving you an intriguing mellow sound performance.
Multiple Control Methods
The RM3 infrared remote control is standard for element series products, we provide 5 different kinds of address code to avoid interference with other audio devices. On the other hand, MA Remote has 'Virtual Remote Control' feature, you can proceed all the setting operations of the unit through the app.
Double-shell Structure
Different materials have their own resonant frequency. The element X is designed as a double-shell structure. The inner shell uses stamp galvanized steel with multi-strip reinforcing ribs to ensure excellent strength and the external shell is made of 4mm aluminum. The combination of the two metals eliminates the fixed resonant frequency of each material and greatly reduces the negative impact that case resonance can have on the sound quality.
Reviews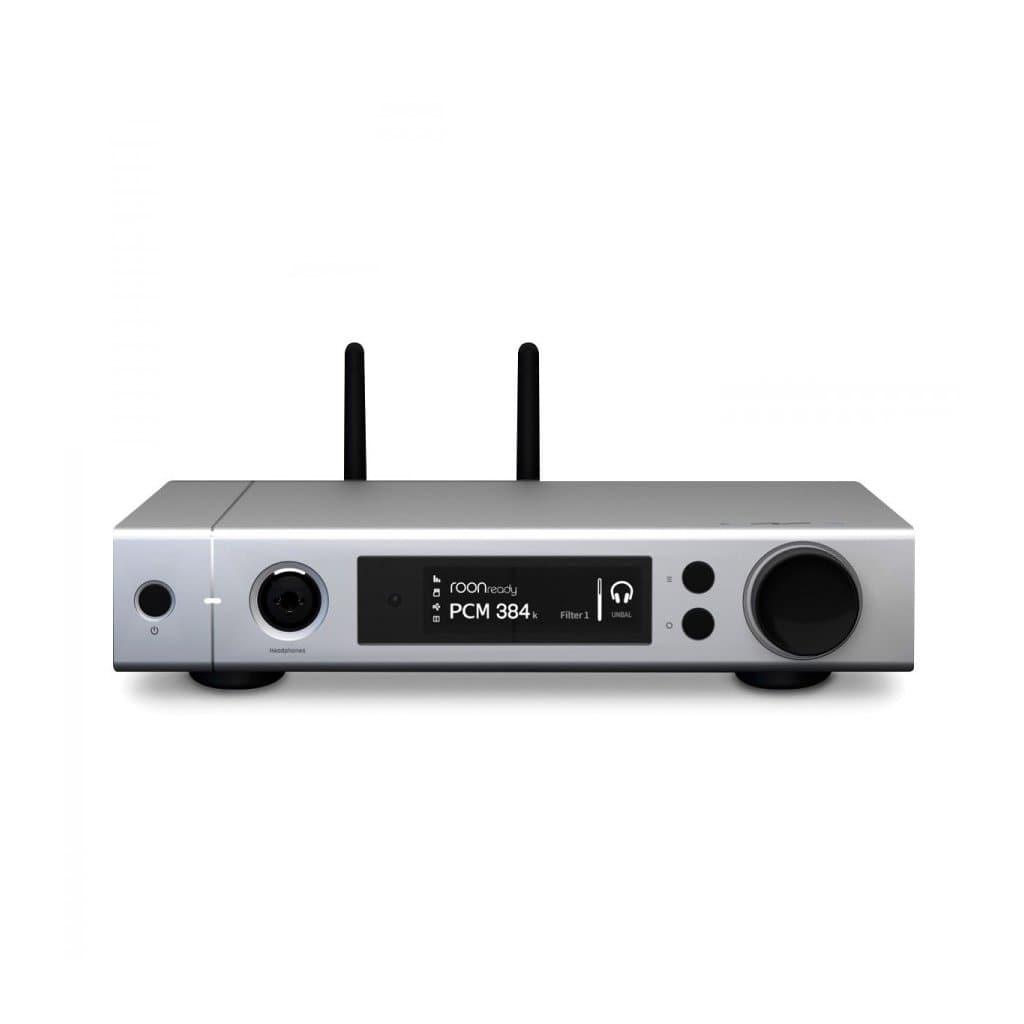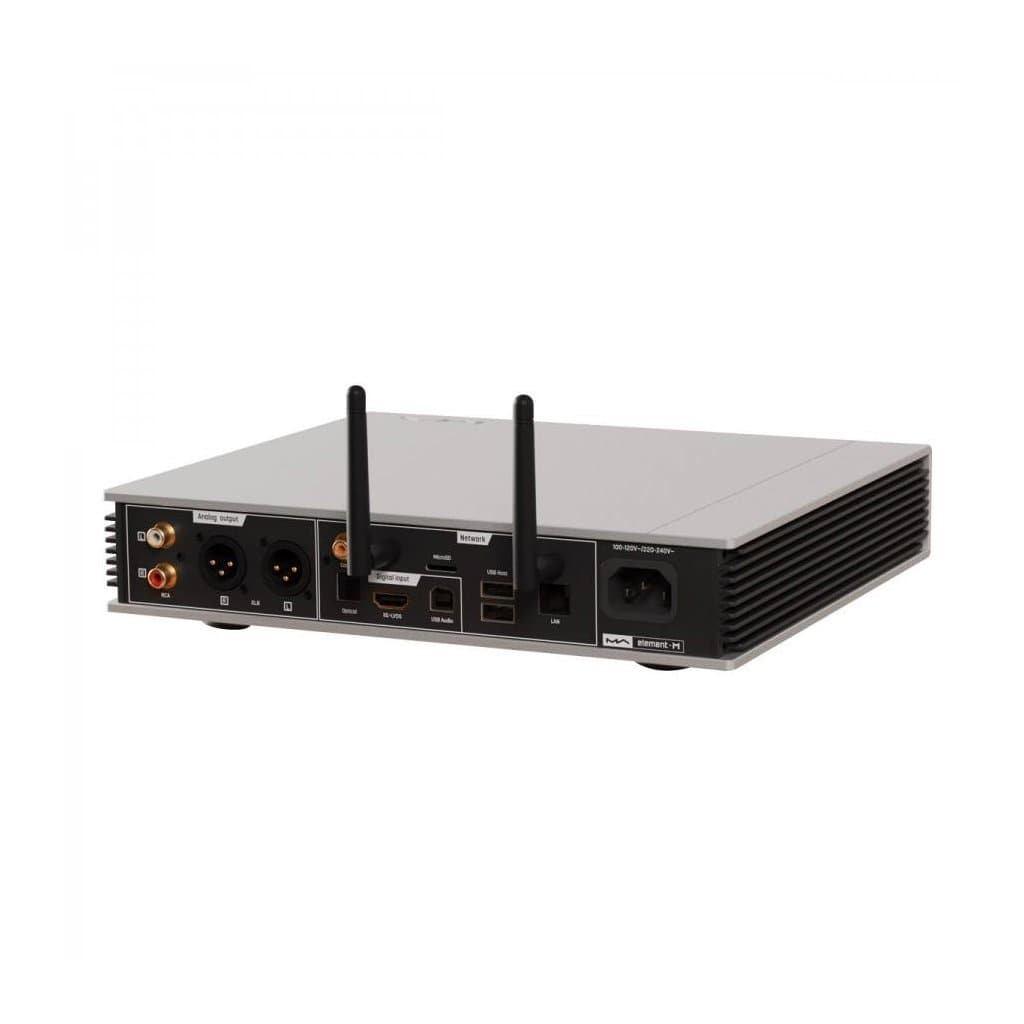 Sold out