KEF
Sale price
$

1,399
Regular price
Unit price
per
Connectivity

More information

Connectivity refers to the method in which the headphones connect to the audio source. Headphones can be either wired or wireless.
Wired, Wireless
View full details
KEF
KEF LSX II Wireless Powered Bookshelf Speakers
Sale price
$

1,399
Regular price
Unit price
per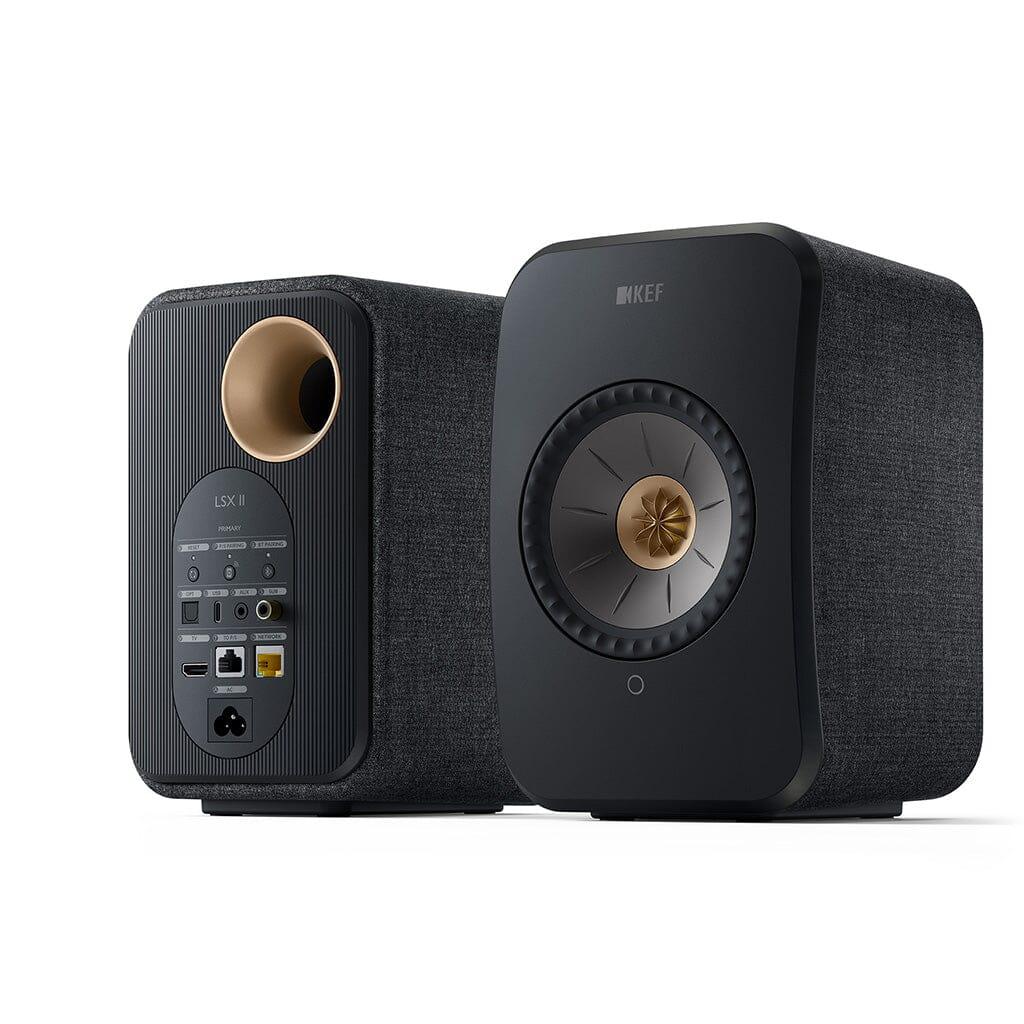 The Definitive Compact Wireless HiFi
Welcome to a world of High-Fidelity sound that is true enough to touch. This all-in-one speaker system in its second generation: upgraded to deliver a more balanced sound in higher resolution with all-inclusive connectivity. Simply stream anything including AirPlay 2, Chromecast, Spotify and Tidal, or seamlessly connect the LSX II to your laptop, TV and many other devices.
High-Fidelity sound
KEF is obsessed with bringing a superior listening experience whatever the size of the speaker. With built-in support of streaming up to 24bit/384kHz and dedicated amplifiers inside each speaker, LSX II offers the highest quality sound in its size and makes high-fidelity sound accessible to a wider range of listeners.
Stereo. Feel the performance.
With two speakers positioned apart from each other, the LSX II creates a three-dimensional soundstage of true stereo sound, bringing your favourite tunes to life for a listening experience that a one-box speaker cannot come close to.
Small speakers, big sound
LSX II is upgraded from the first generation to deliver a more balanced sound in higher resolution. It is precisely tuned with enhancement on the bespoke Digital Signal Processing algorithms in the Music Integrity Engine (MIE™). Optimised for the Uni-Q driver array, the MIE ensures a perfectly timed performance with clear, accurate and more balanced sound.
Sit anywhere, hear every detail
Uni-Q® technology is the building block of KEF signature sound. Designed to perform at its best in LSX II, the Uni-Q driver array acts as a single point source to enlarge the 'sweet spot' and disperses sound more evenly, allowing everyone sitting at different spots in the room to experience the same natural, detailed sound.
All the music
Listen to music the way you like with the minimum of fuss and in pristine sound quality.
Plug and play
LSX II supports HDMI ARC and USB-C inputs, making it the perfect companion for TV, laptop and more.
Effortless multiroom
When partnered with other wireless speakers, you can use AirPlay 2, Chromecast or Roon to fill the entire house with the same playlist.
Compact and versatile
LSX II delivers high-fidelity sound while it is compact enough to fit into any setting. You can place the speakers on a bookshelf, desktop or even attach them to the wall with dedicated accessories.
Perfect partner for… everything
Sound plays a big role in your home entertainment and LSX II elevates the total experience with high-fidelity sound. Fully loaded with wired and wireless connections, LSX II is perfect for music, gaming, TV, movies and even your personal working space.
Plug and play to TV, laptop and more
With LSX II, you can connect your TV with HDMI ARC, your laptop with USB-C, and even a turntable, CD player or games console. If you demand your movies and music come with extra bass, there's a dedicated output to connect a KEF subwoofer.
Seamless home integration
LSX II is more than a high-fidelity speaker system - it is designed to enhance your everyday life. Seamlessly integrate LSX II into your smart home to browse and play music, select sources, or use controls such as play, pause, and adjust the volume via your smart home app or control interface.
Instant control in your palm
The KEF Connect app walks you through simple setup and gives you complete control of what you play on the LSX II. It is intuitive to use with any source in your home, and it allows simple over-the-air firmware updates that bring you new and improved features with the minimum of fuss.
Personalised listening experience
Simple, subtle yet powerful EQ settings allow you to fine-tune LSX II to best suit your room or your personal taste. The only thing you might need is a tape measure.
Statement finishes
Every aspect of LSX II is carefully considered, with an elegant rear control panel and subtle design accents such as colour-matched finishes on the Uni-Q driver and ports. It is available in five finishes: matte satin Mineral White and high-gloss Lava Red, plus Carbon Black, Cobalt Blue and the Soundwave by Terence Conran Edition clad in a specially designed fabric from Danish textile designer, Kvadrat.
Reviews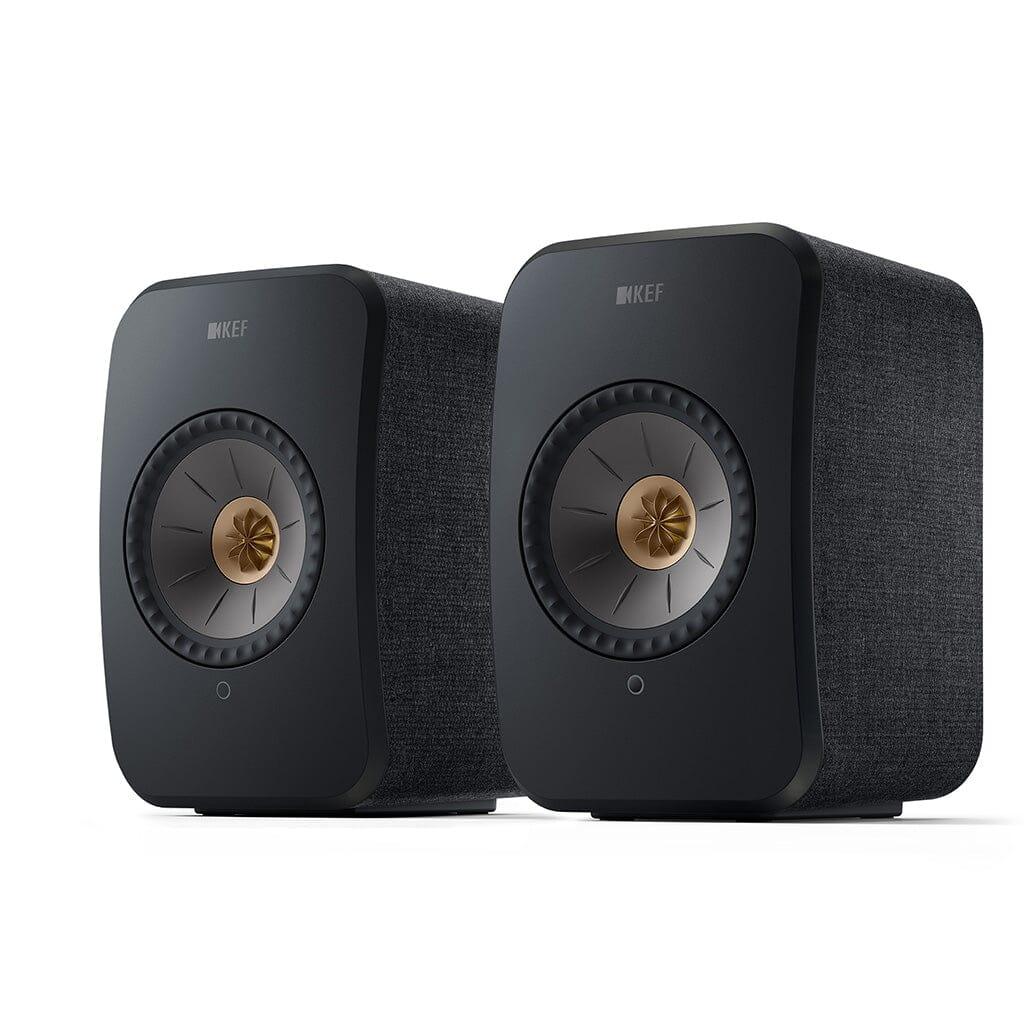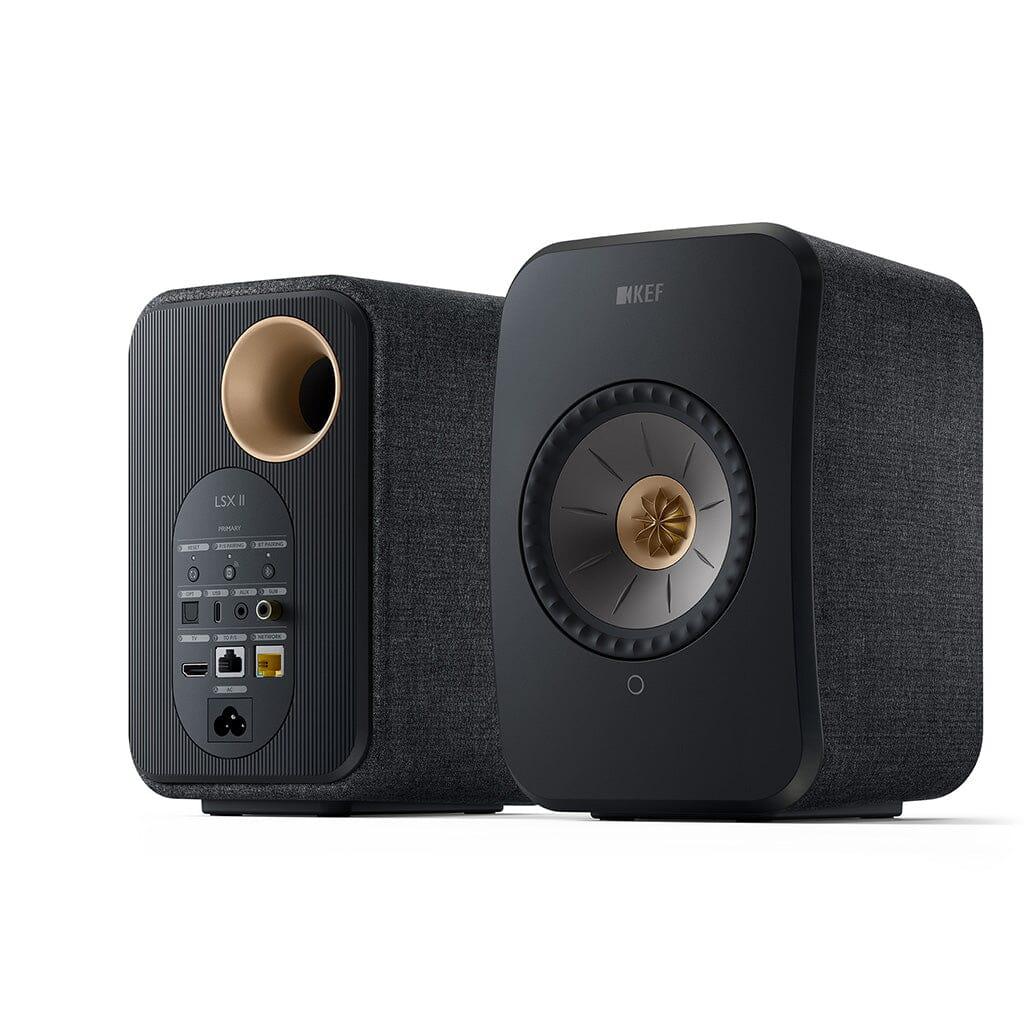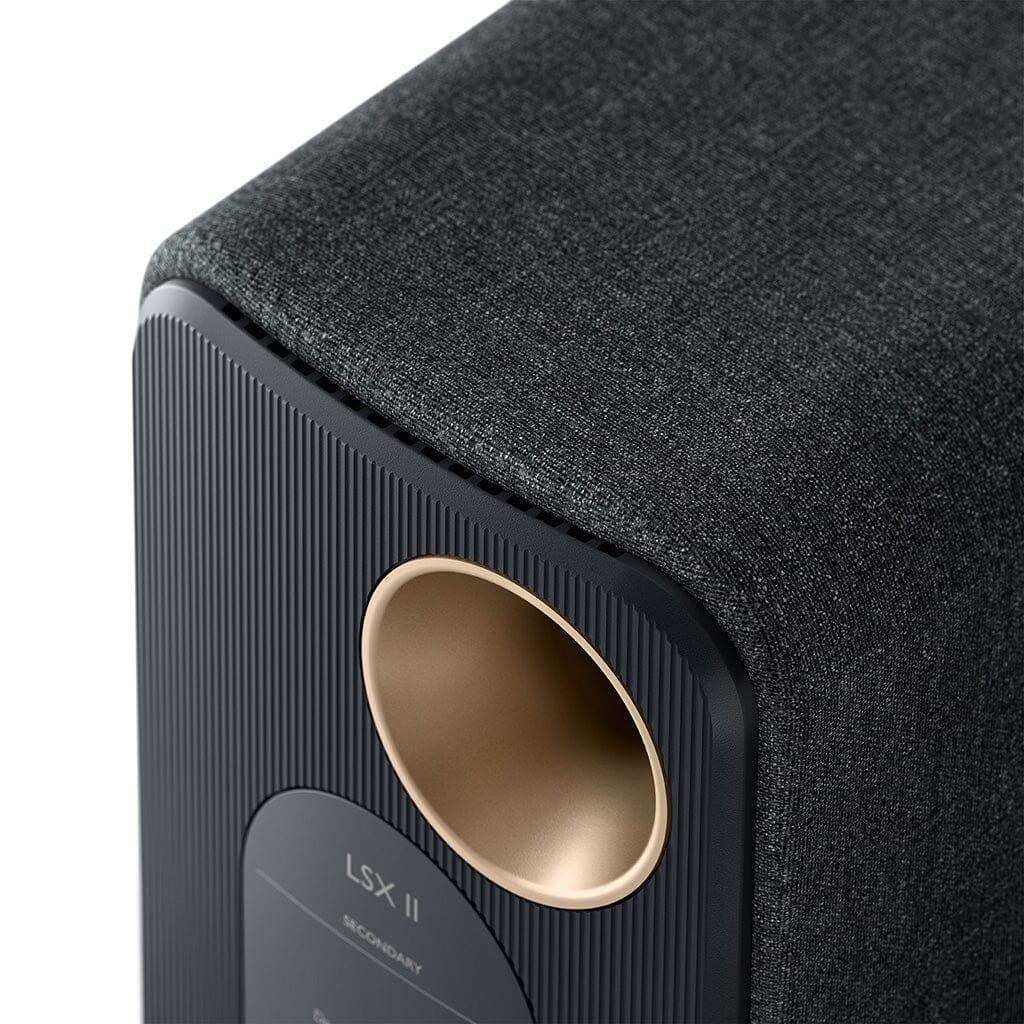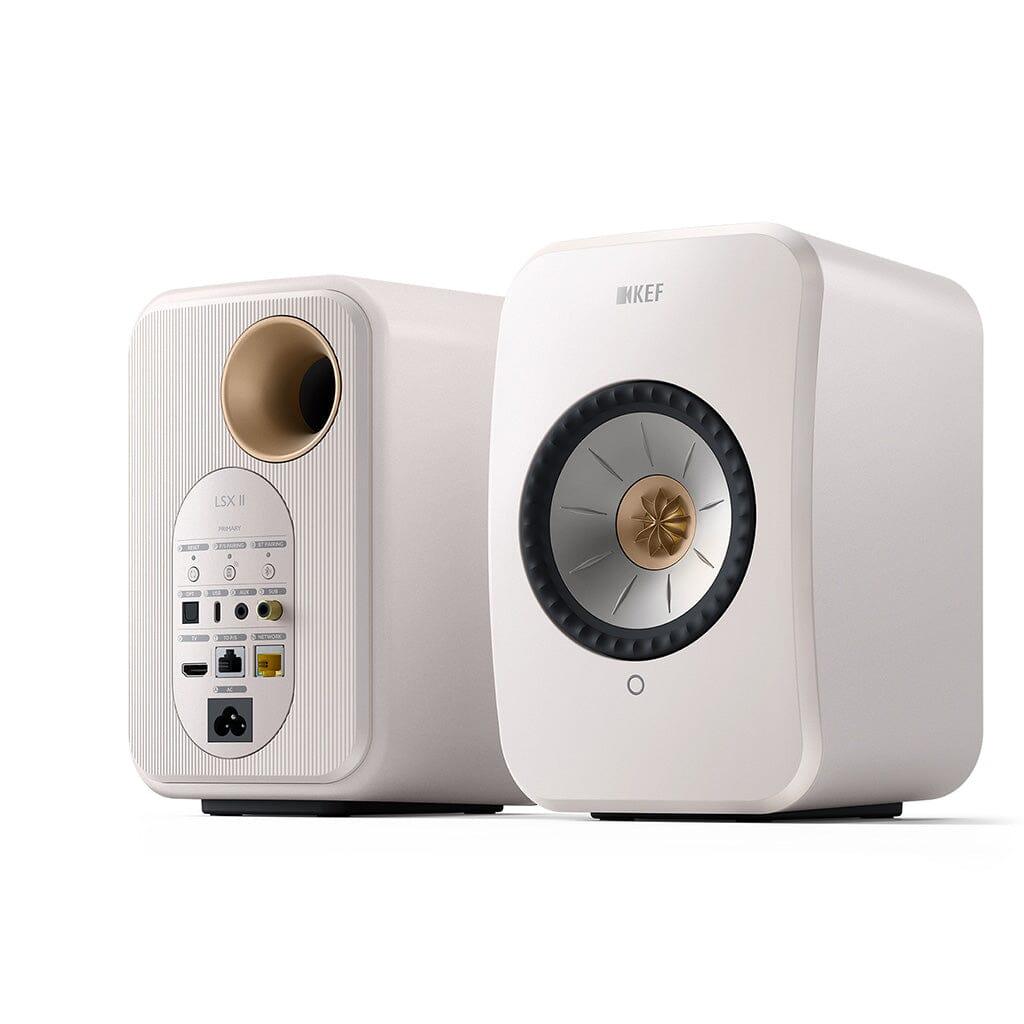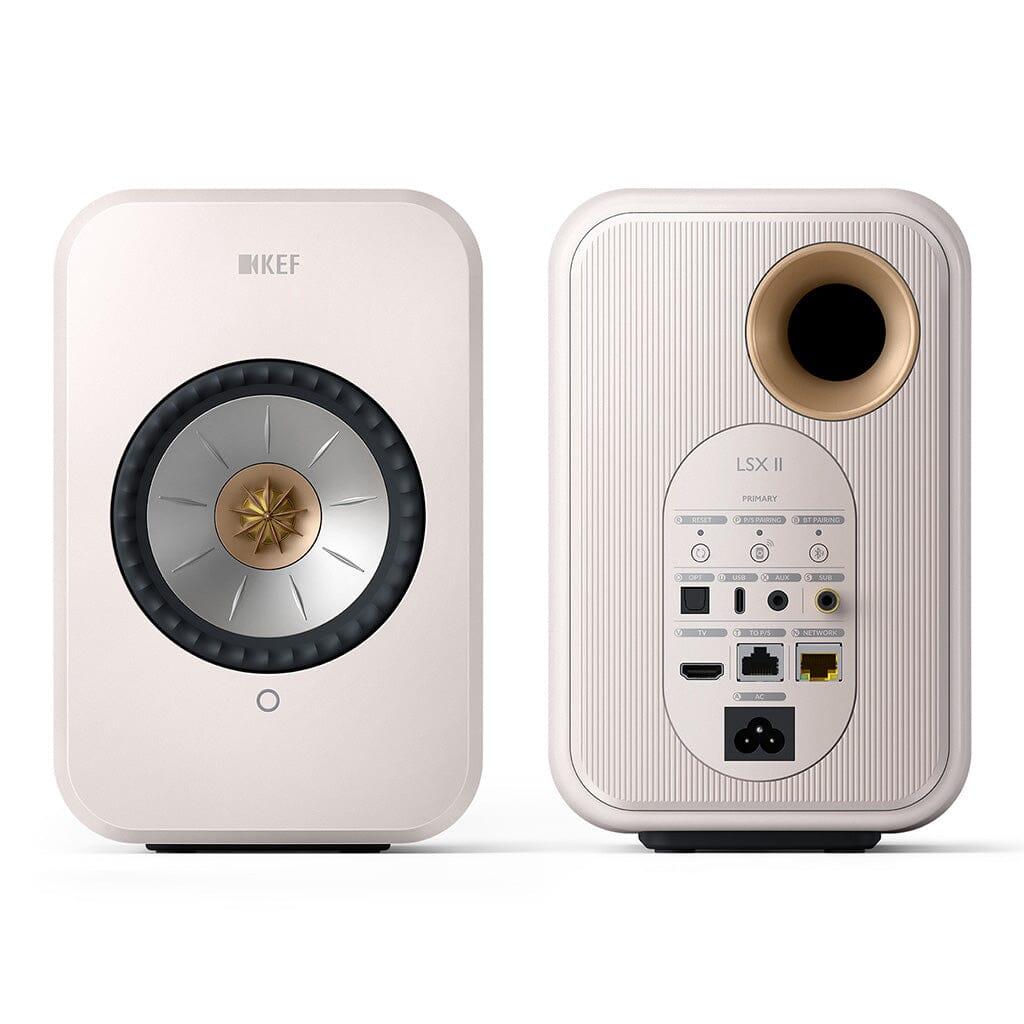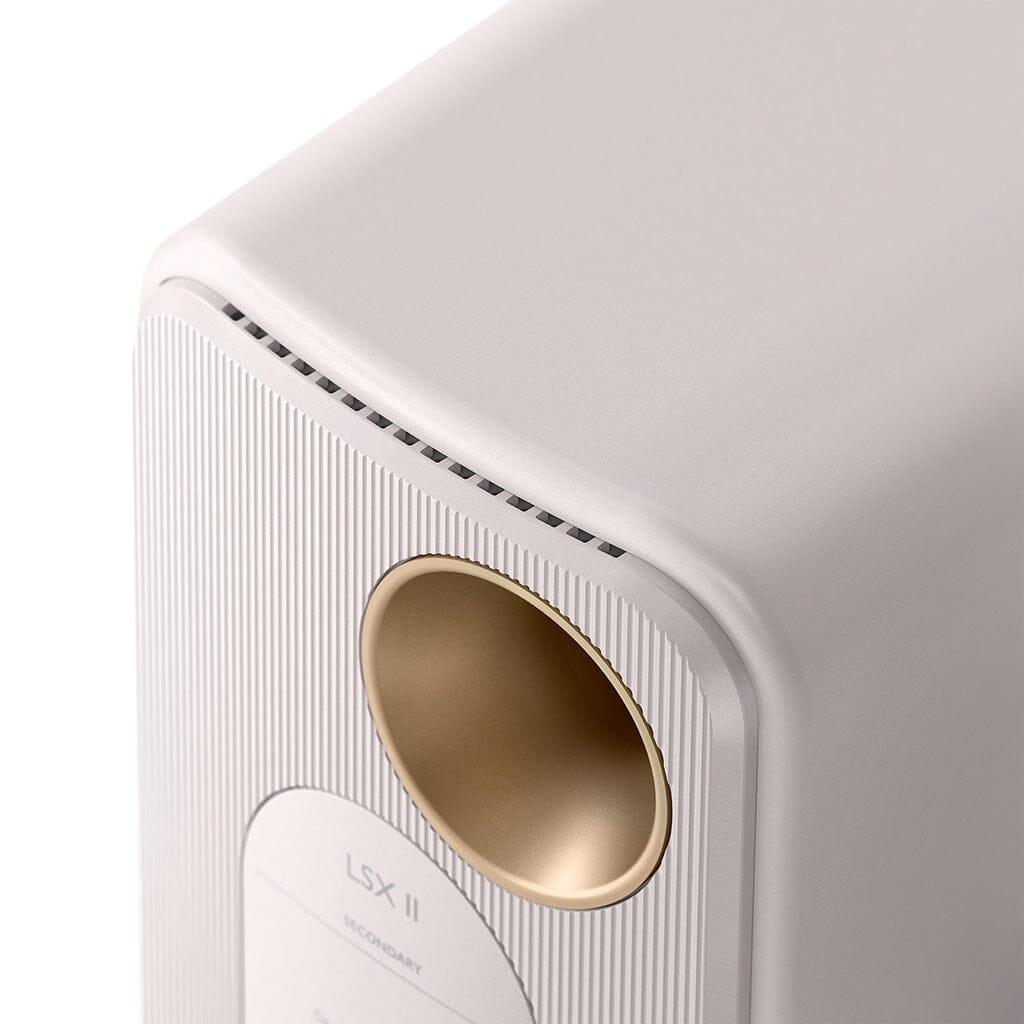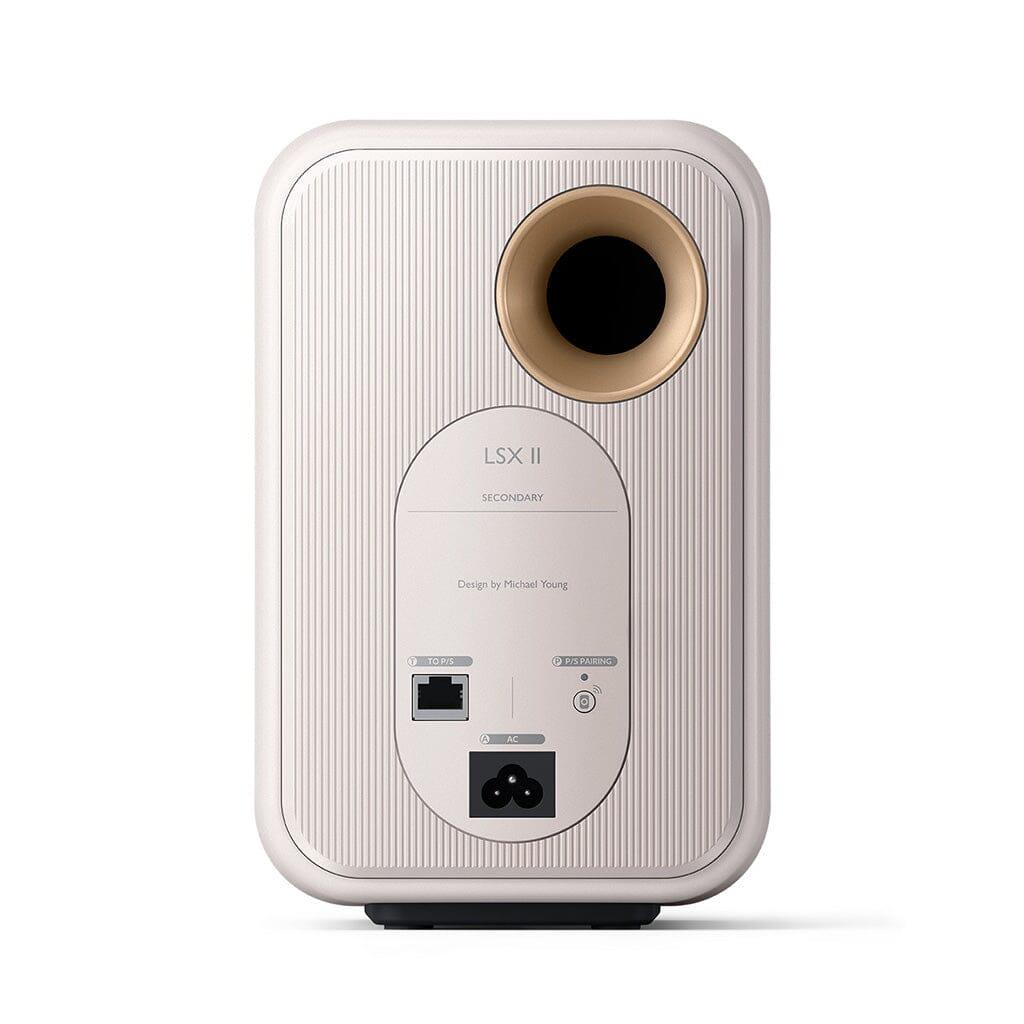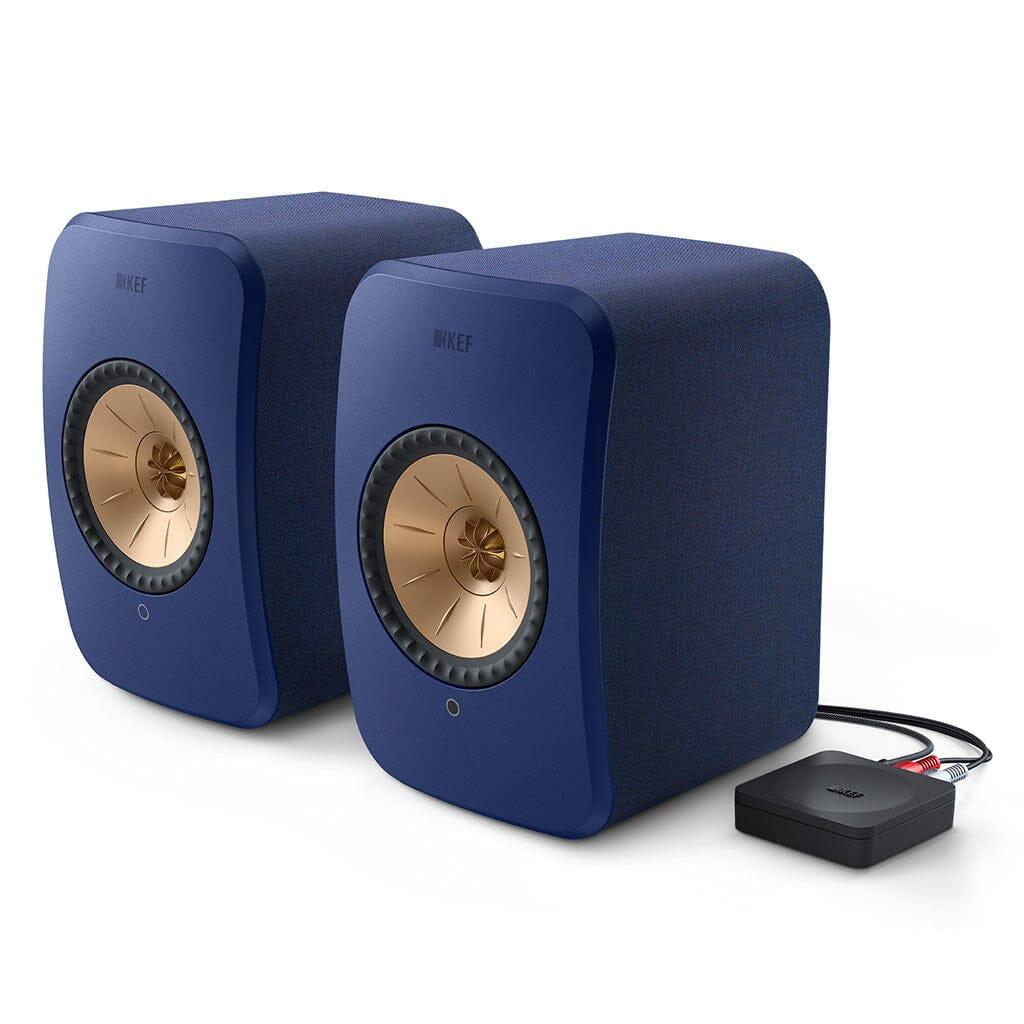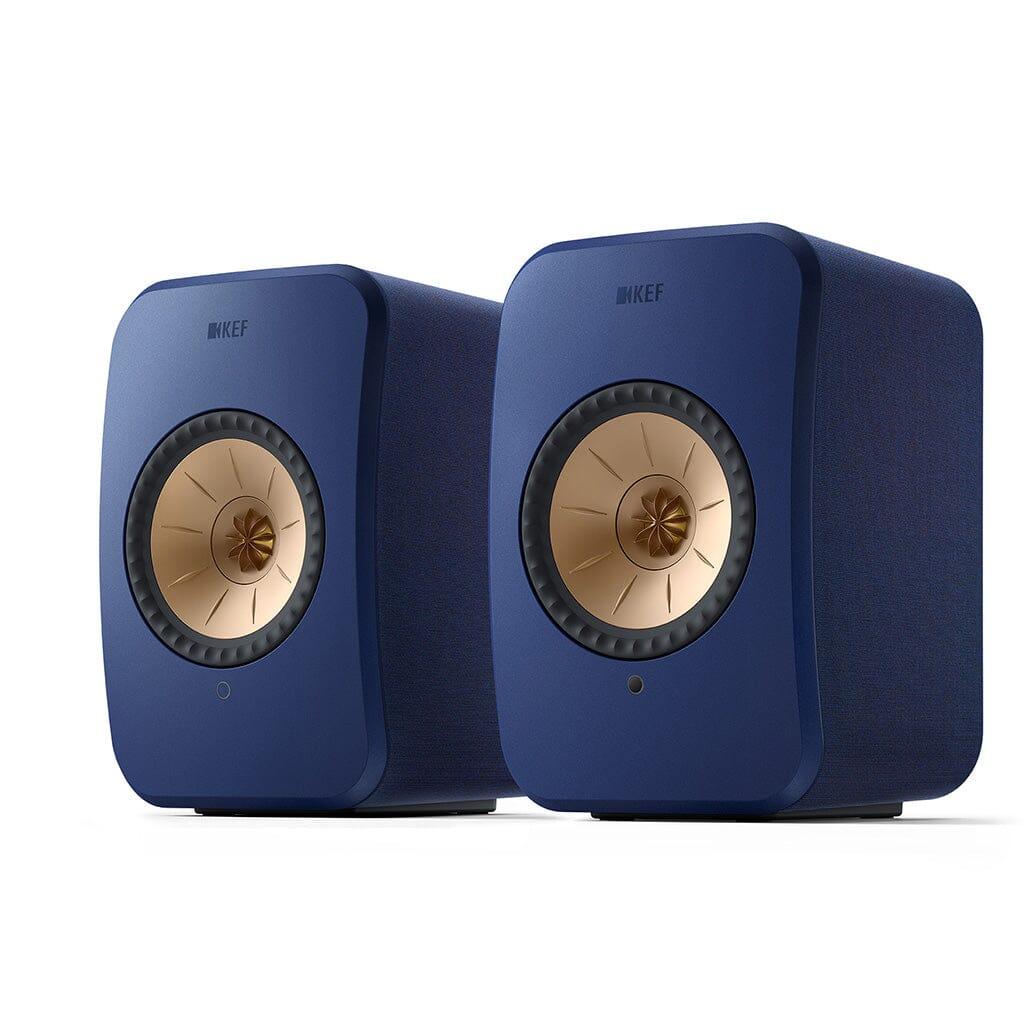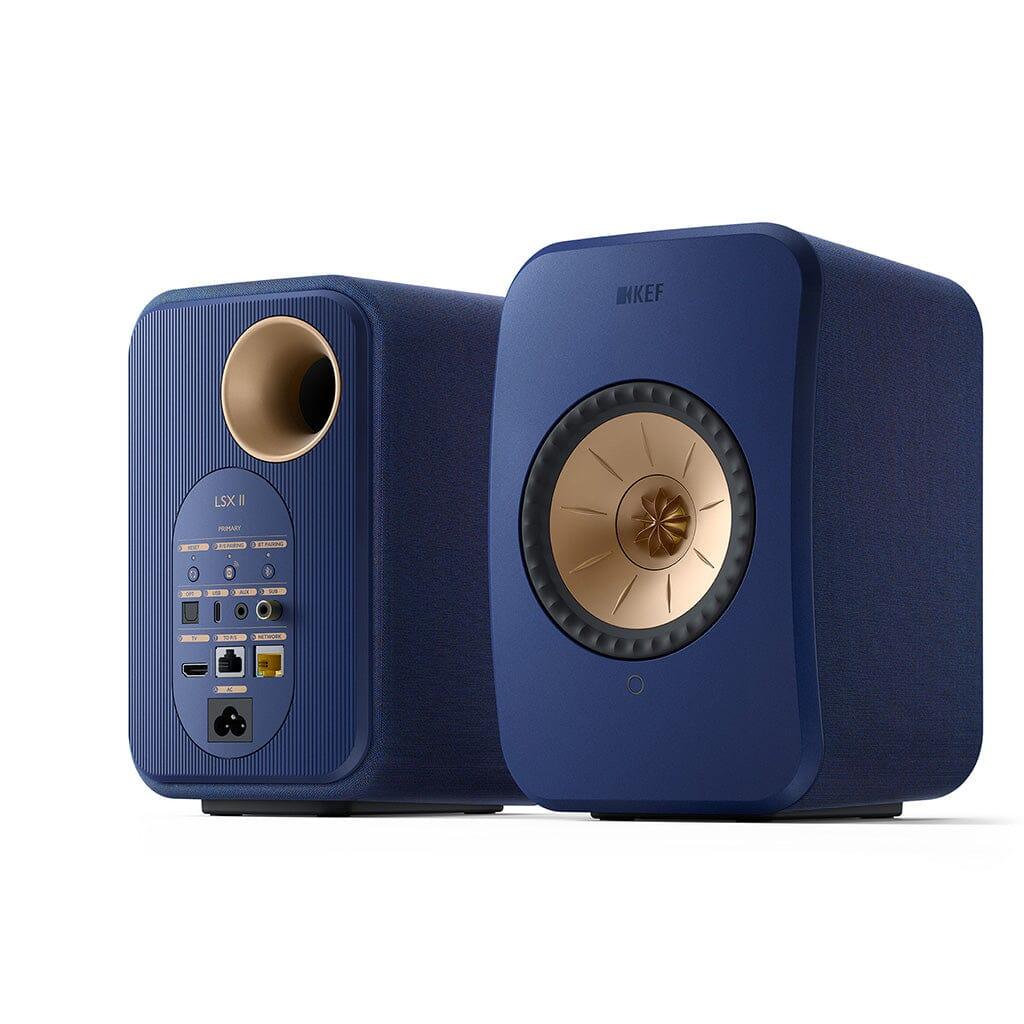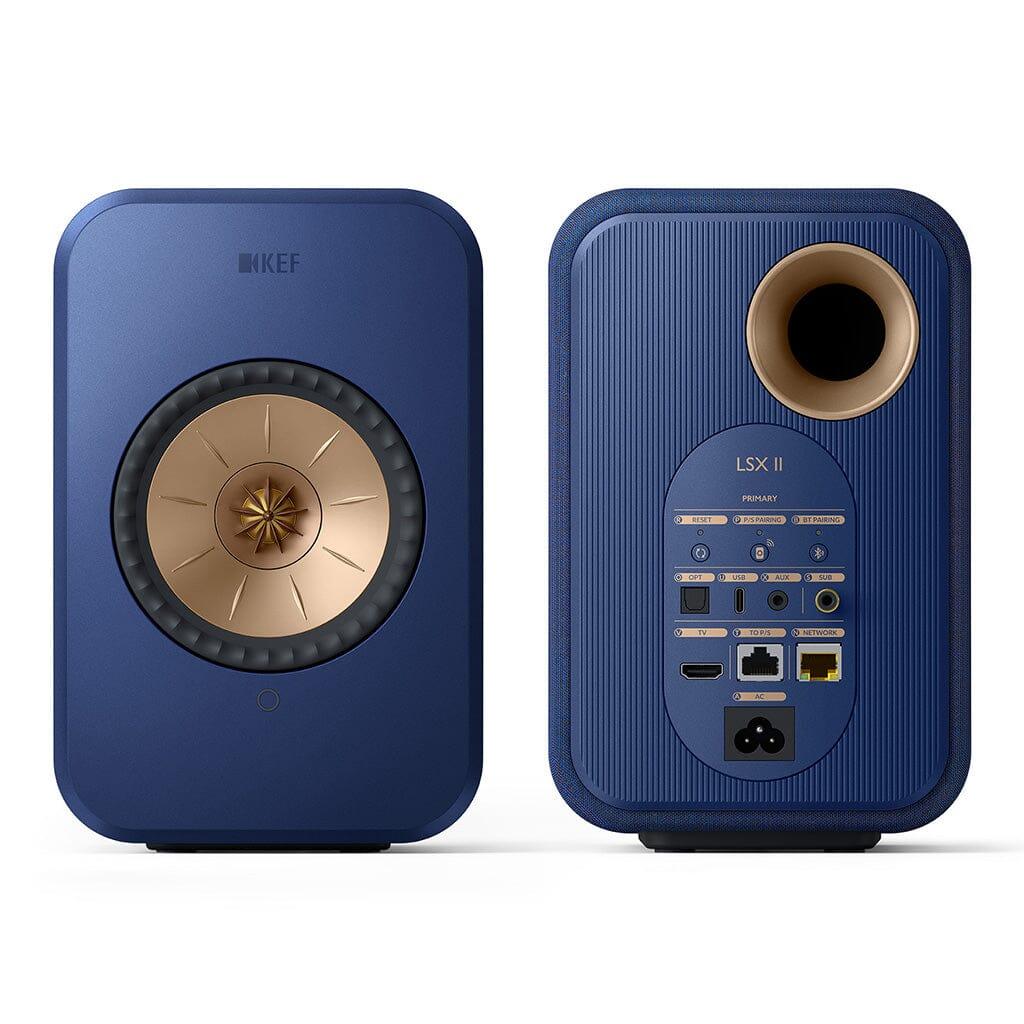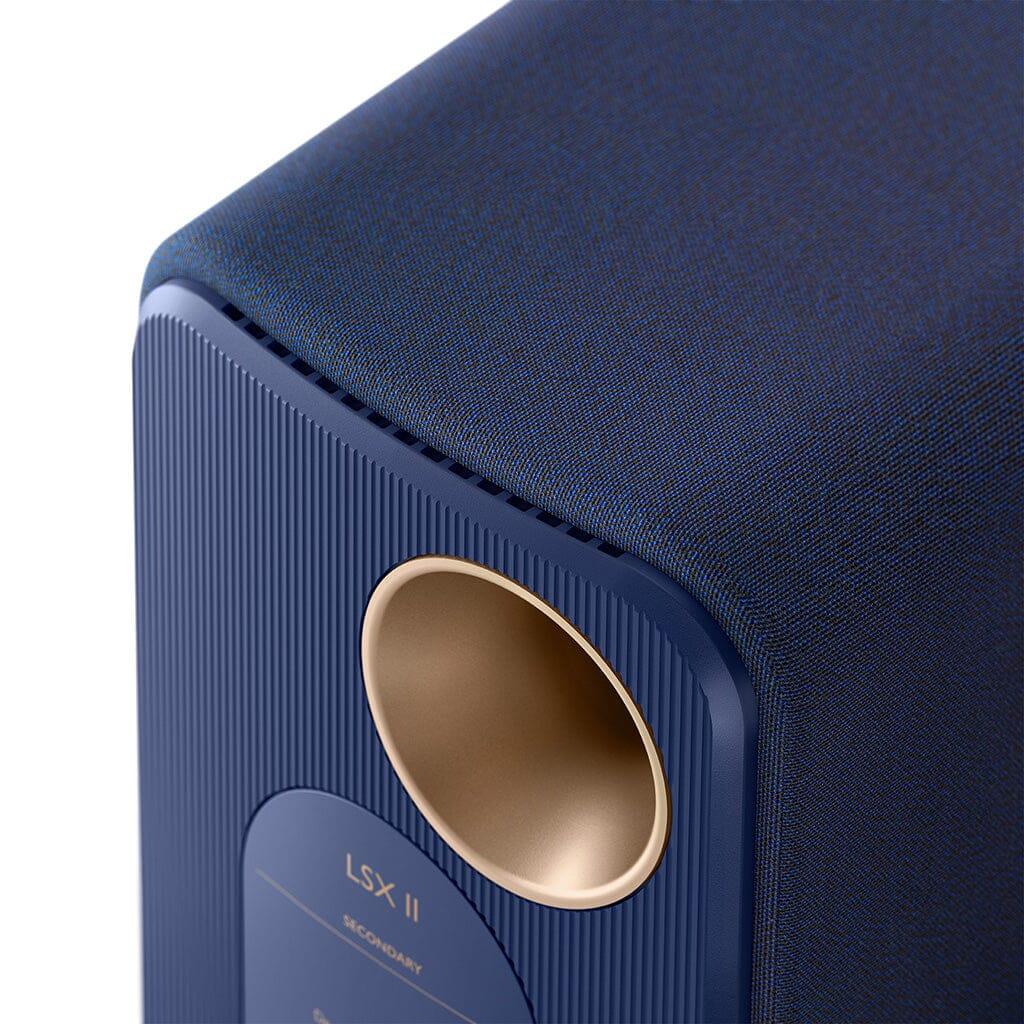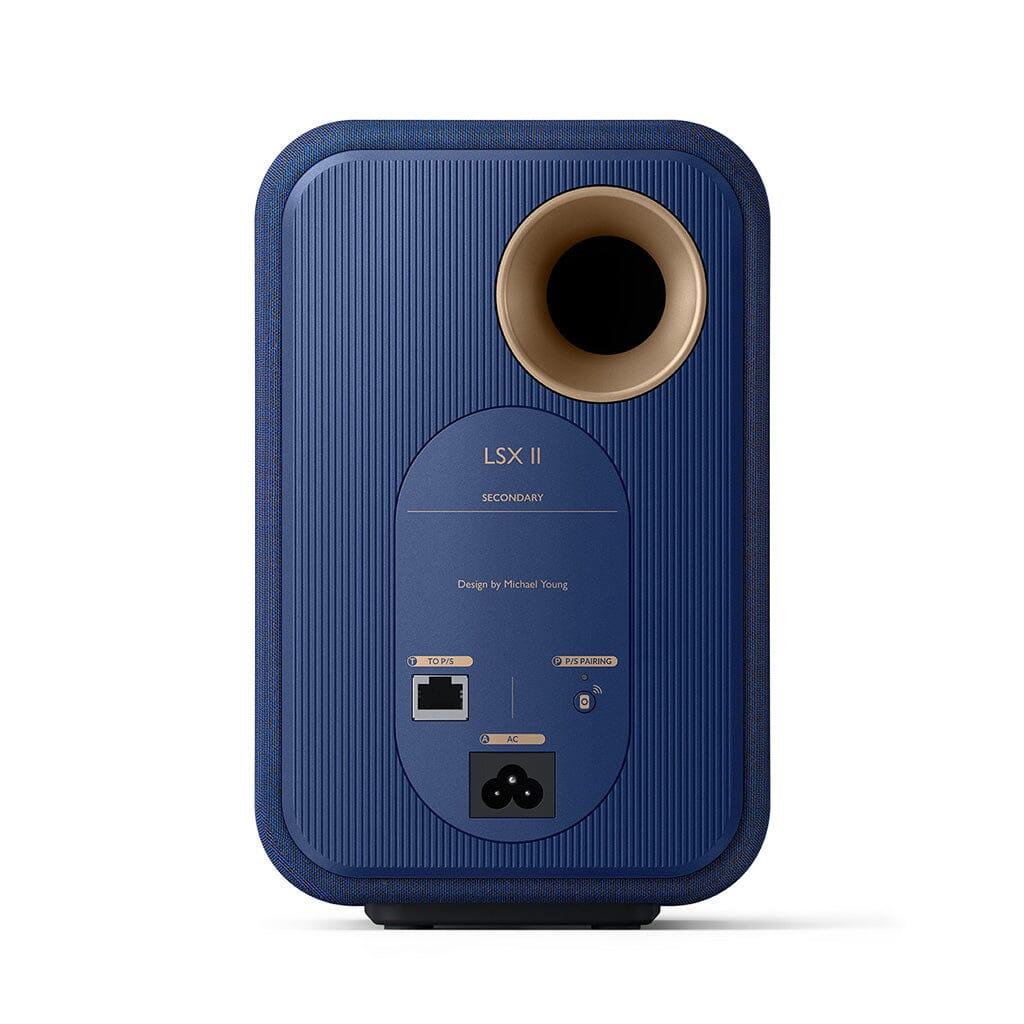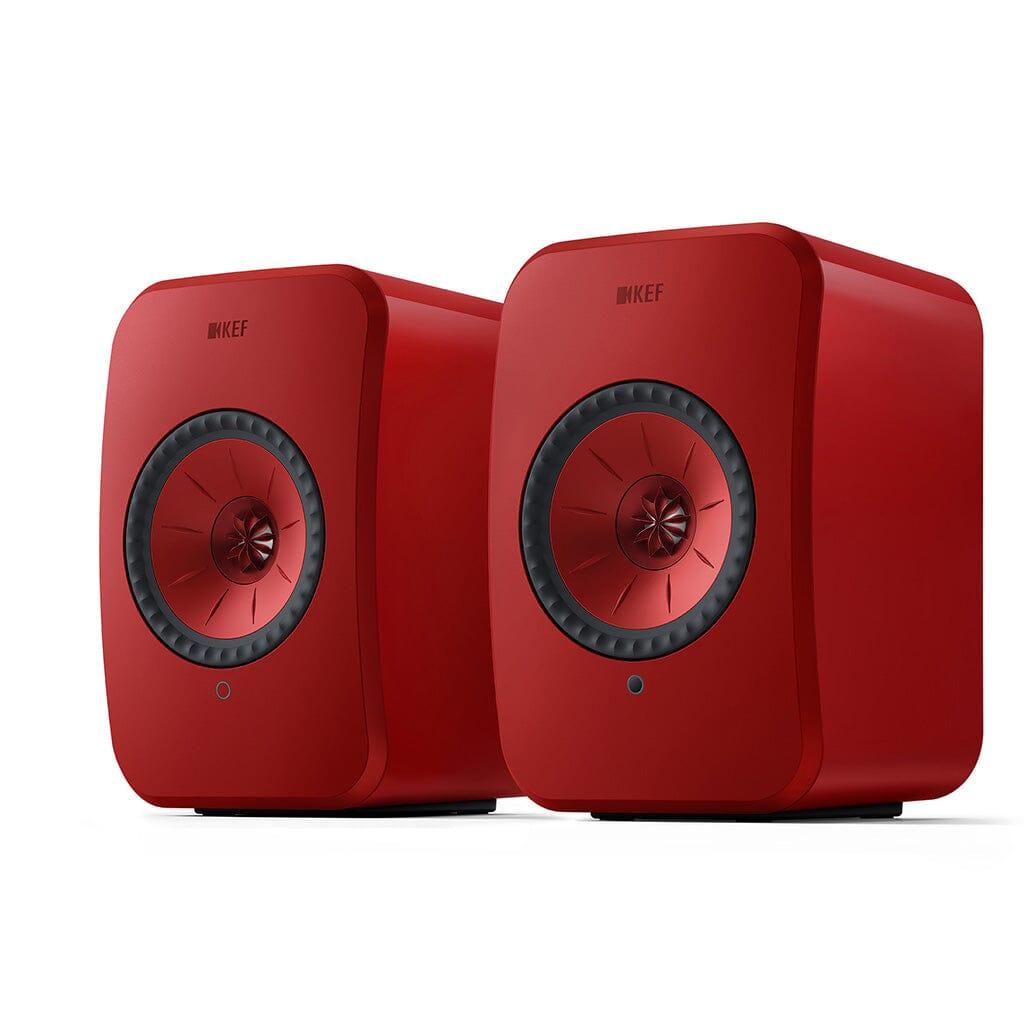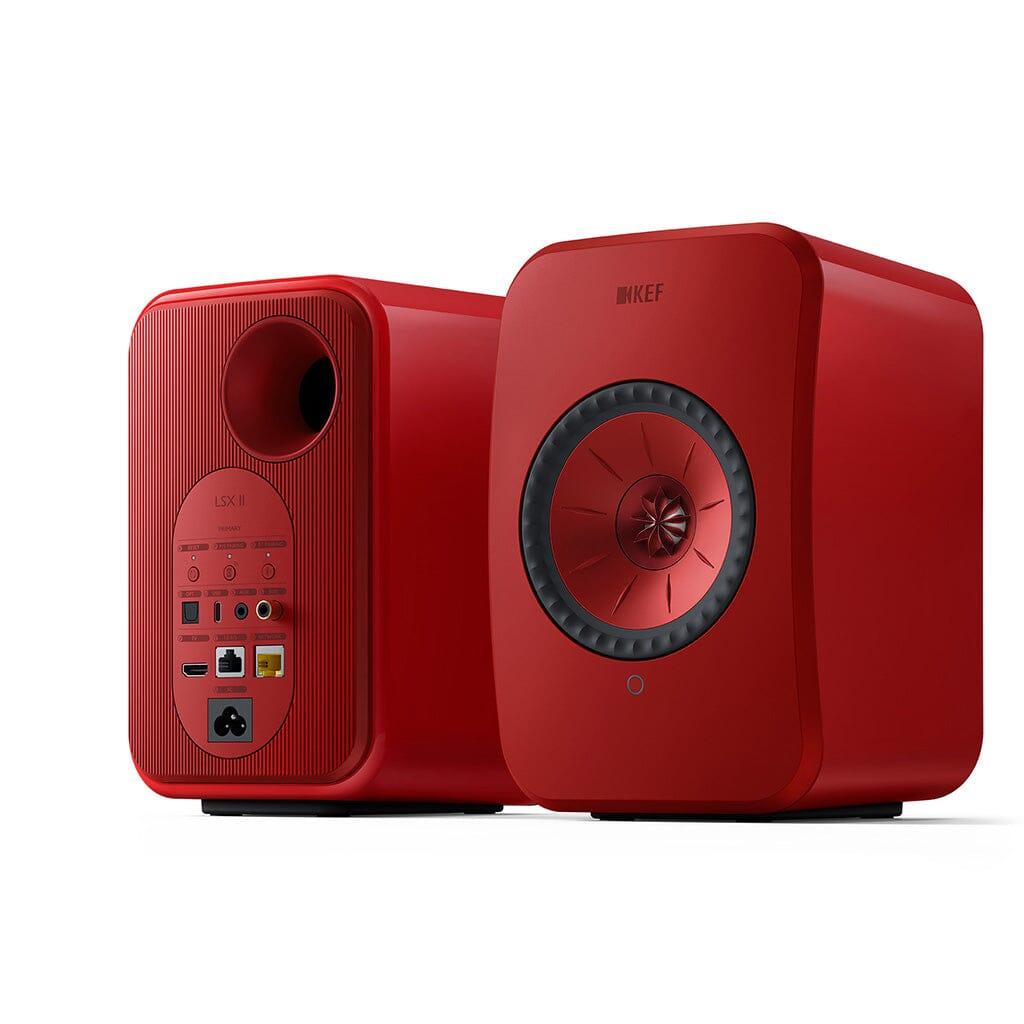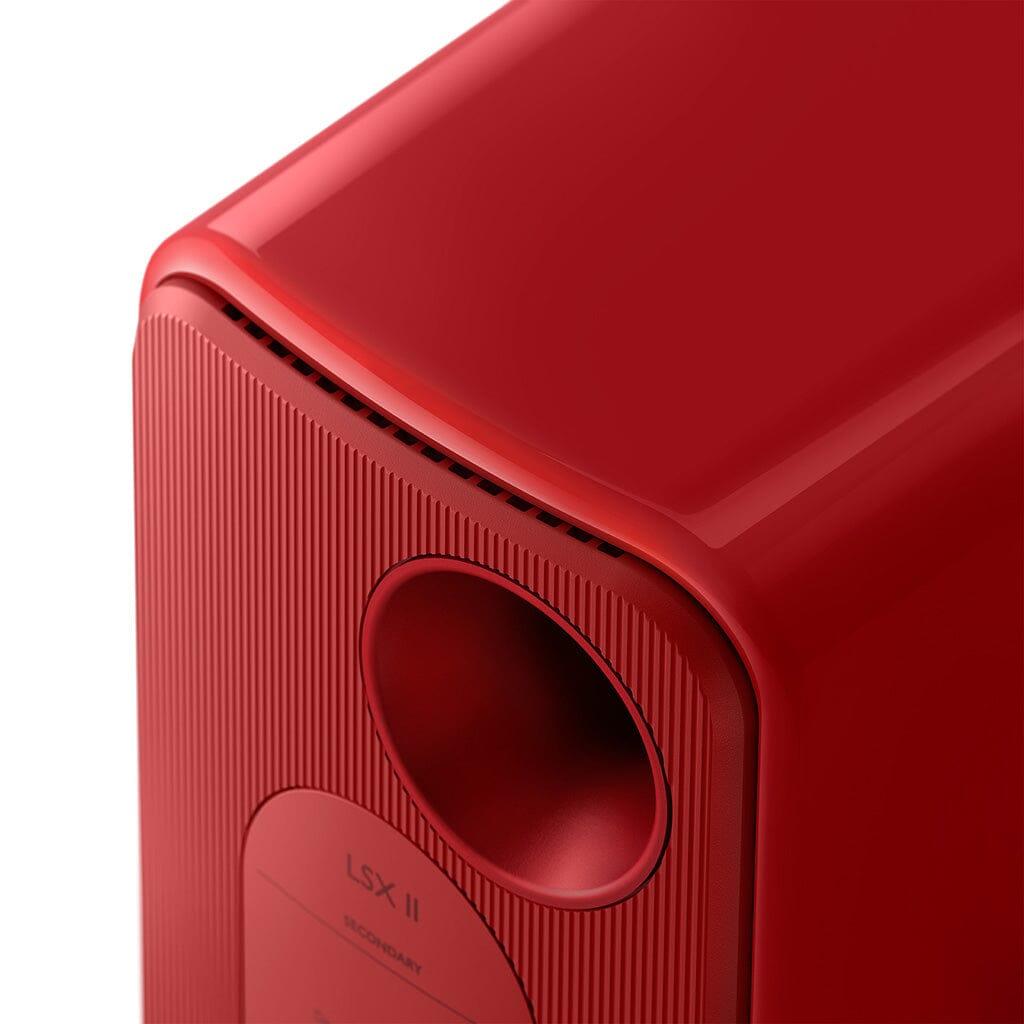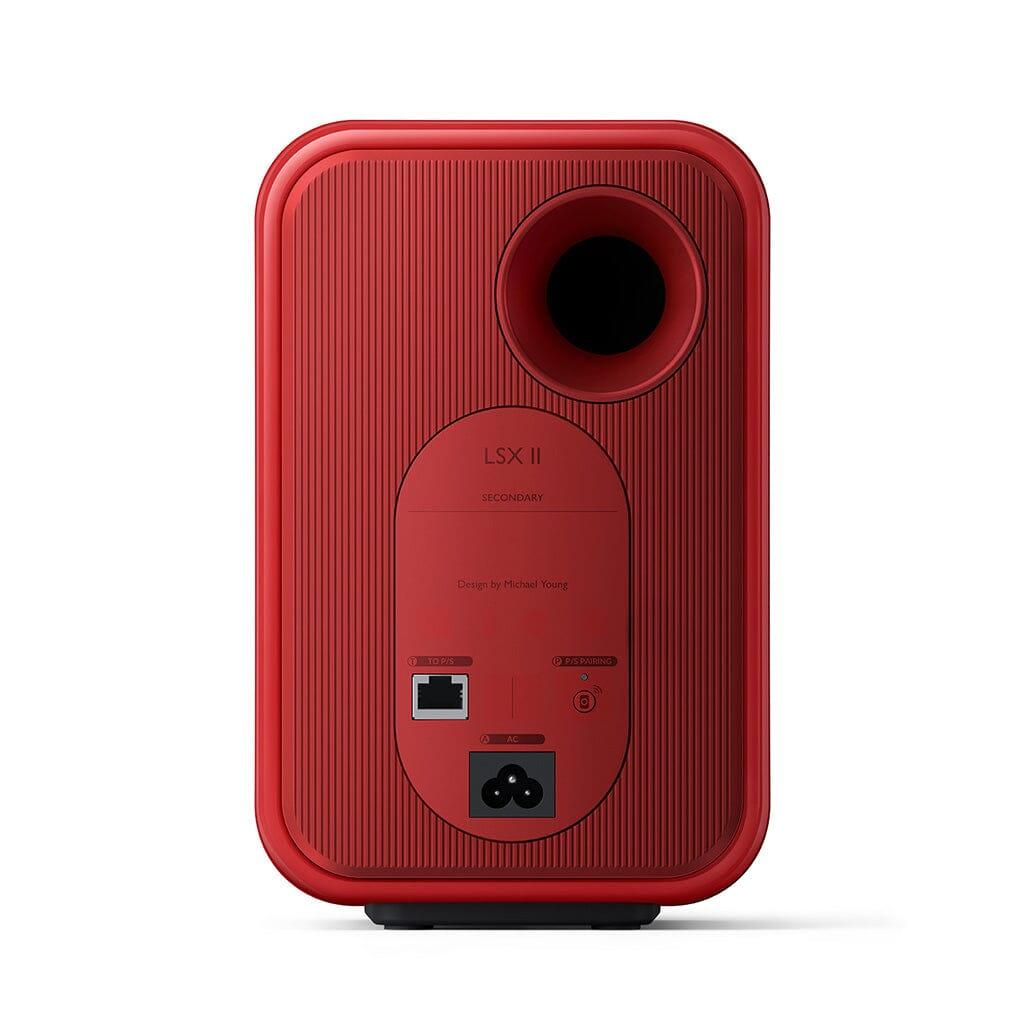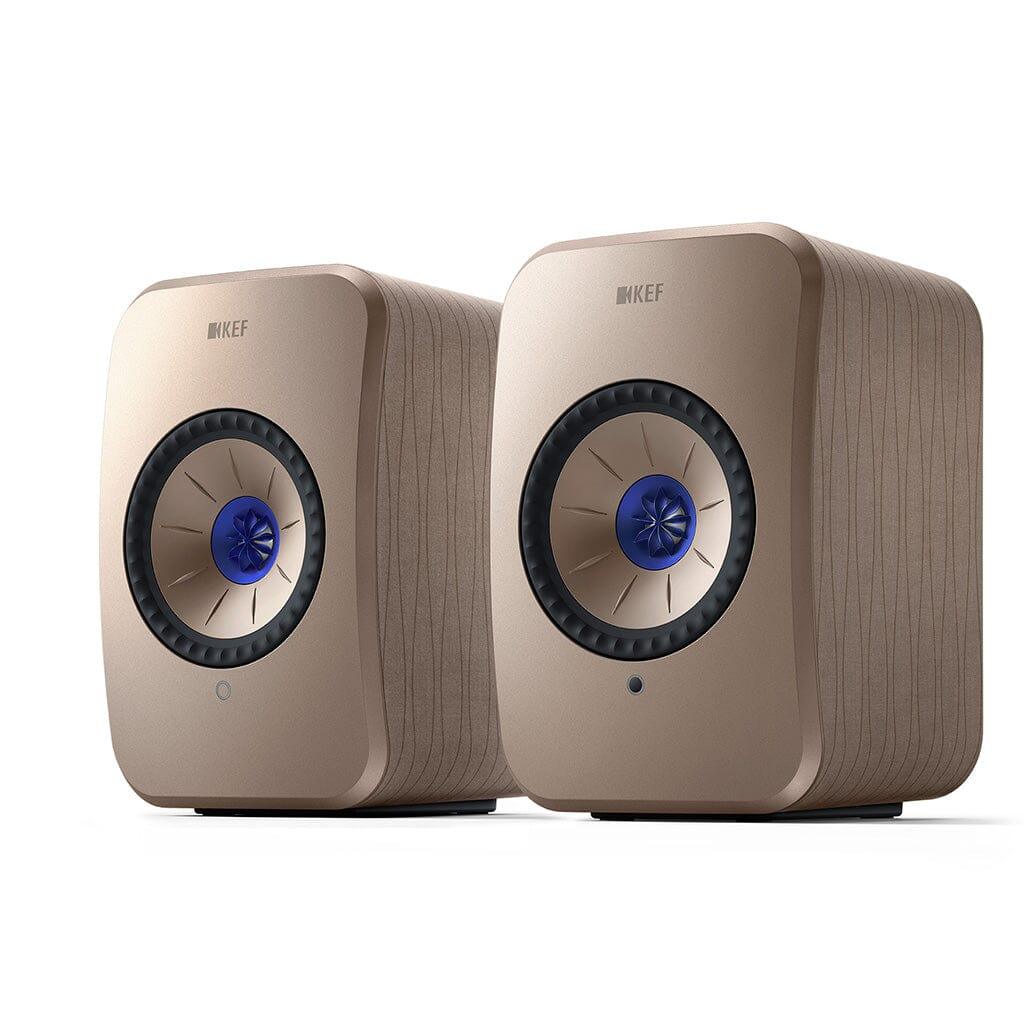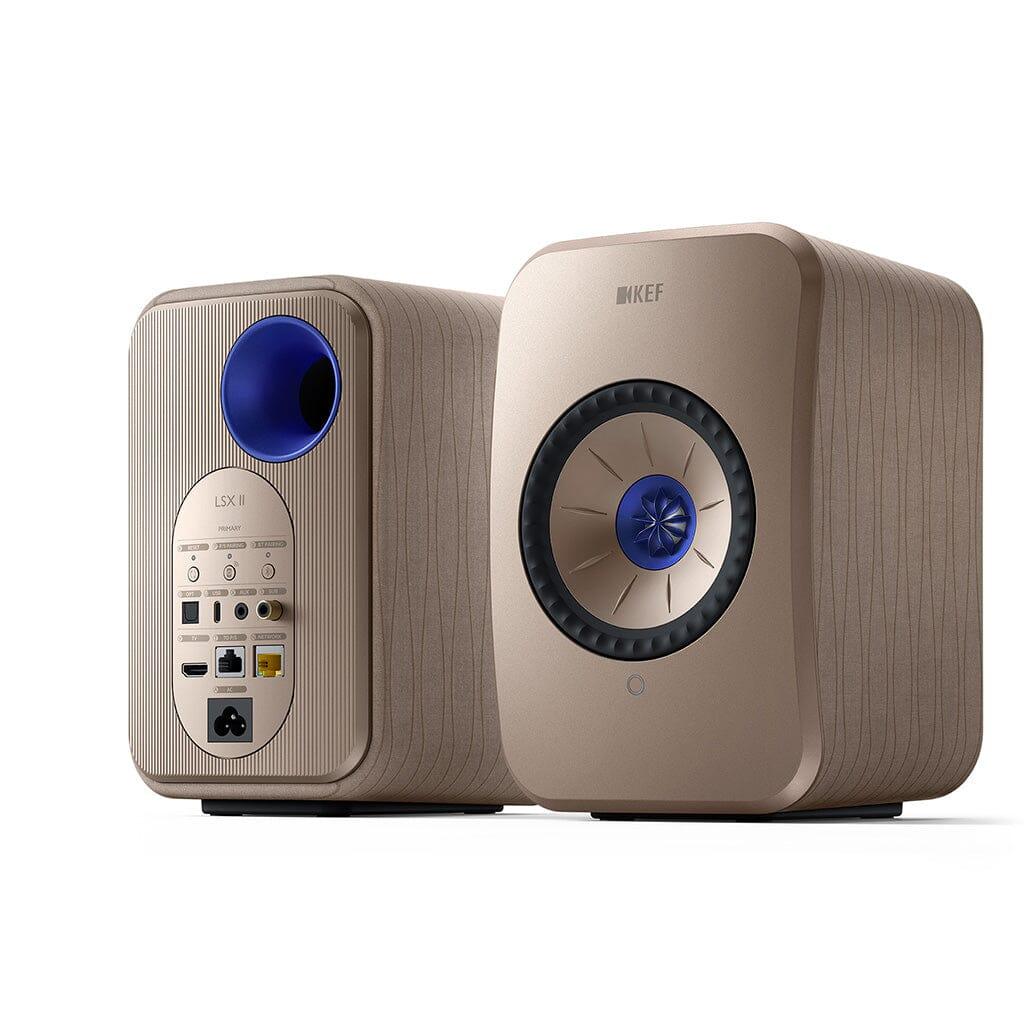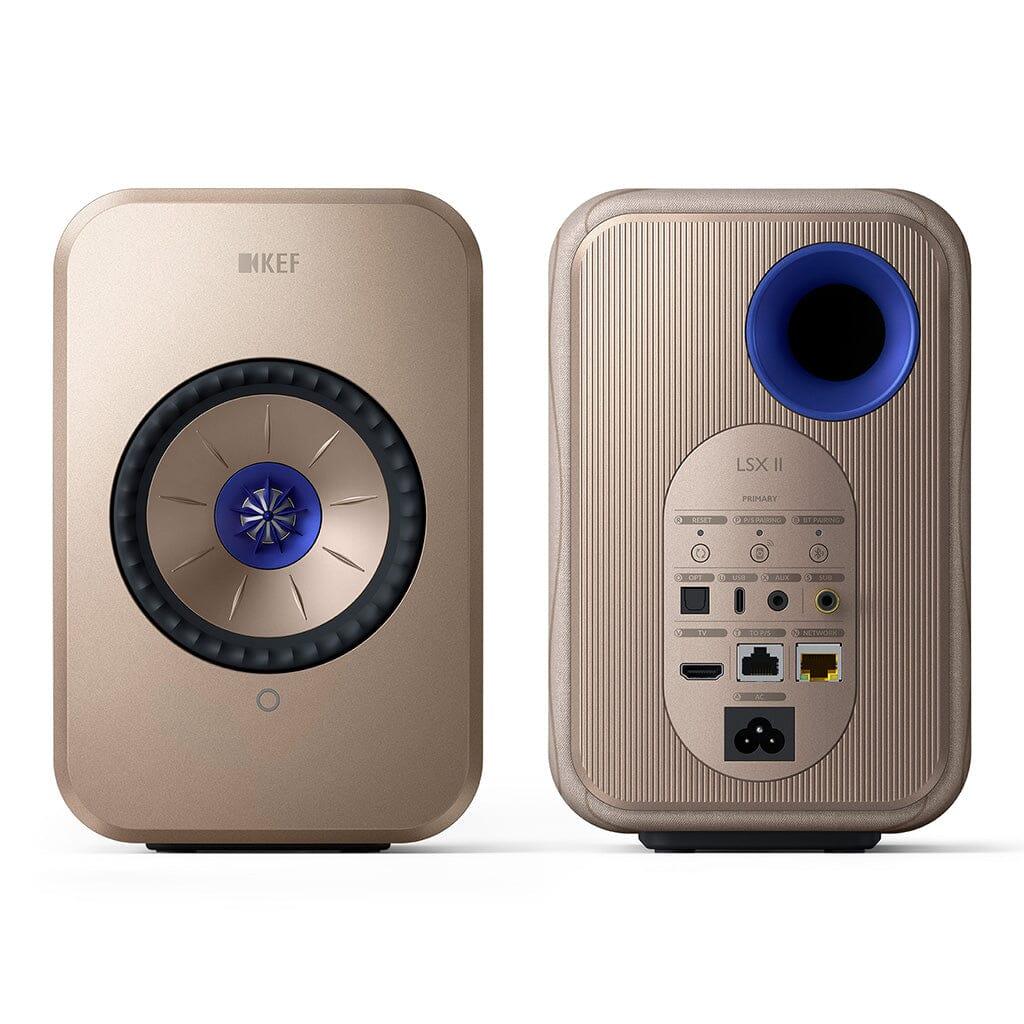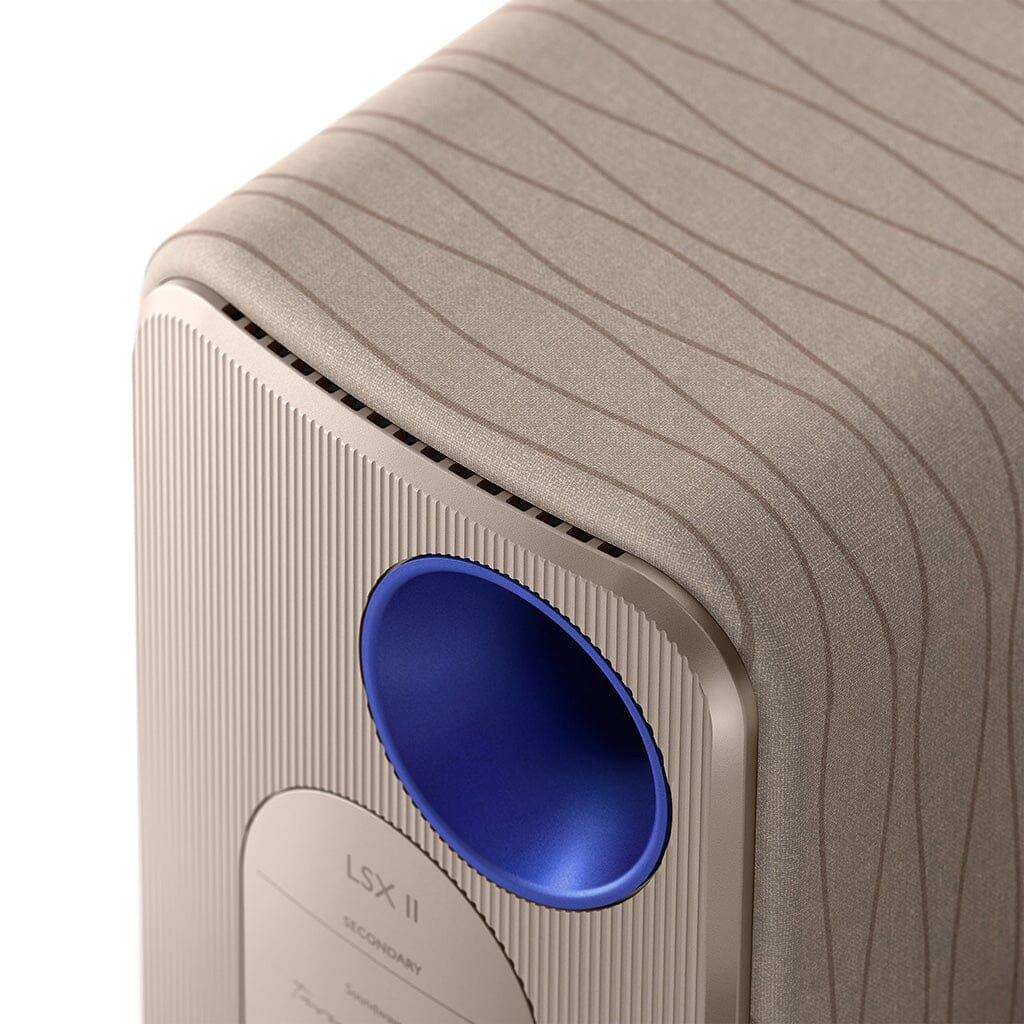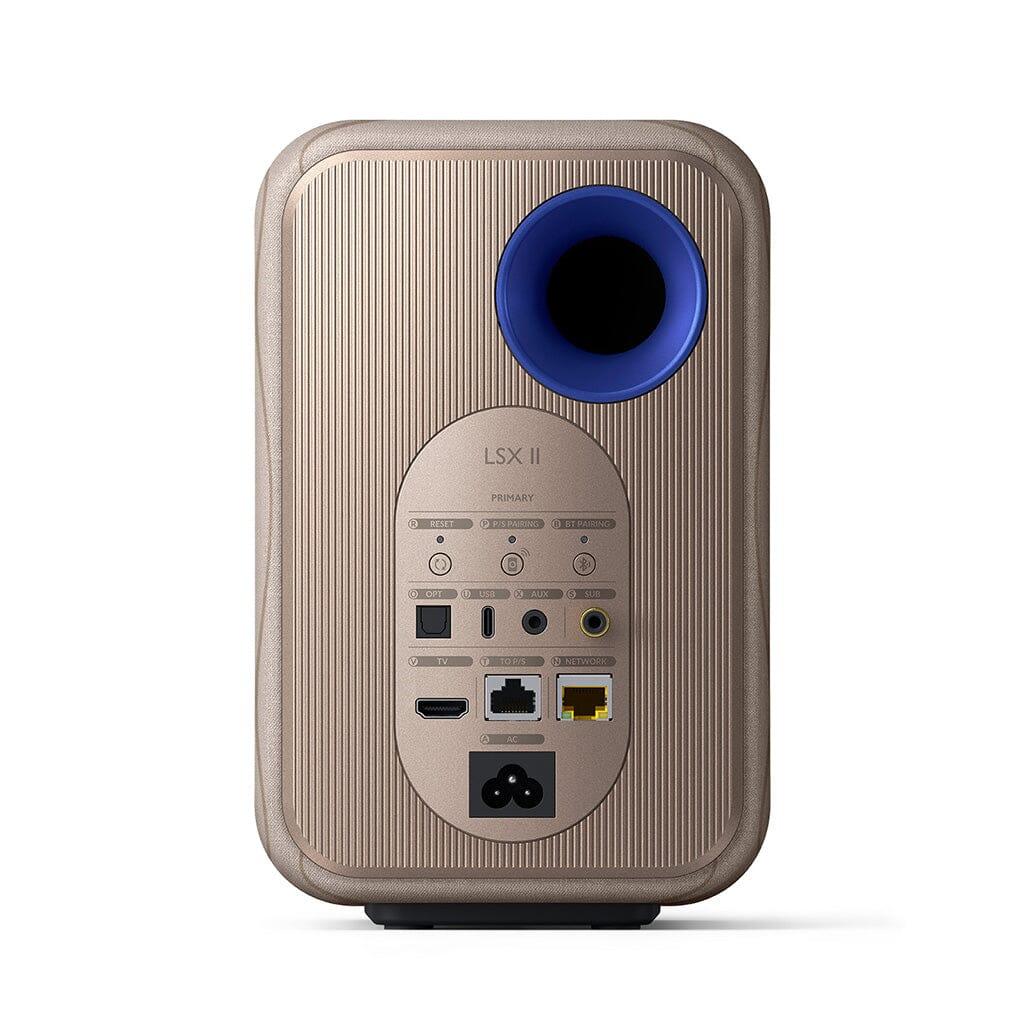 Add to cart