Kanto Living
Sale price
$449.99
Regular price
$449.99
Unit price
per
Driver type

More information

Speakers and headphones use a device called a 'driver' to create sound. Different types of drivers have different strengths and weaknesses, but can all produce great sound. Common varieties include dynamic, planar magnetic, and electrostatic.
Dynamic
Connectivity

More information

Connectivity refers to the method in which the headphones connect to the audio source. Headphones can be either wired or wireless.
Wired, Wireless
Portability

More information

DACs and amplifiers can either be carried around or meant for static desktop use
Not Portable
View full details
Kanto Living
Kanto YU4 Powered Bookshelf Speakers
Sale price
$449.99
Regular price
$449.99
Unit price
per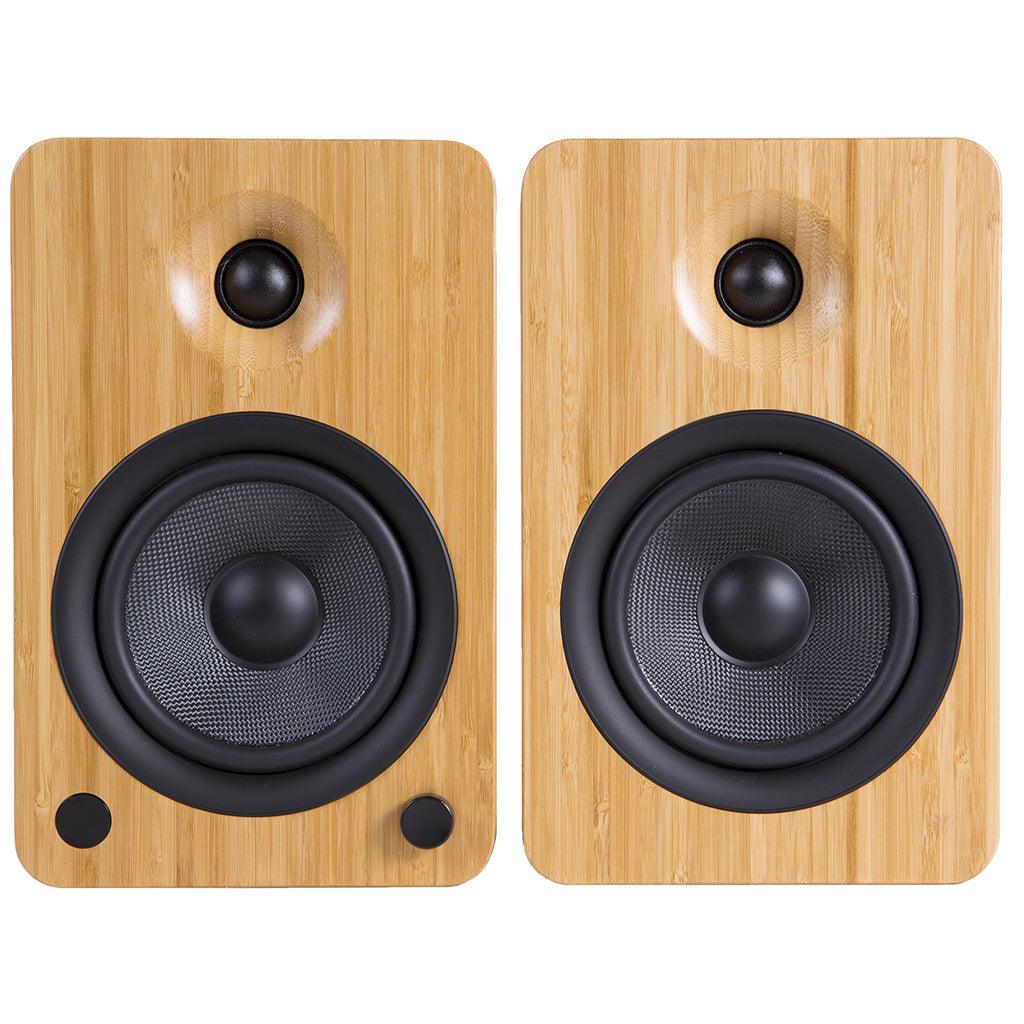 Effortlessly fill your room with rich, spacious sound. Featuring carefully designed 4-inch Kevlar® drivers and 1-inch silk dome tweeters, YU4 faithfully reproduces your favorite tunes, letting you enjoy them to their fullest. Throw on your latest vinyl with a built-in phono preamp, or sit back and stream your carefully curated playlist via Bluetooth™ 4.0 with Qualcomm aptX. Crystal-clear, detailed sound for all to enjoy.
High-performance materials, Exceptional sound
YU4's 1-inch tweeters are made from silk to deliver a high-frequency range that is bright and refined. Their dome shape improves sound dispersion to ensure your ears capture every sound, regardless of where you are in the room.
Unmatched Connectivity
Inspired by an equal appreciation for digital and analog, YU4 gives you the freedom to enjoy all your devices. Connect a turntable via a built-in phono preamp, transmit high fidelity audio from your computer or TV with Optical TOSLINK, or sit back and enjoy your newly curated playlist with Bluetooth 4.0. With five inputs and a subwoofer output, YU4 brings all your sound to life.
Throw on your favorite record
YU4 comes equipped with a built-in phono preamp, allowing you to easily connect any vintage or modern-day turntable. Toggle between line-level and phono with a simple flip of a switch, and reduce noise using the provided ground terminal.
Play tunes from the palm of your hand
Featuring integrated Bluetooth 4.0 with Qualcomm® aptX™ technology, YU4 lets you stream high-quality audio directly from any Bluetooth-enabled device. Sit back and enjoy your carefully curated playlist from anywhere in the room.
Upgrade your desktop setup
Take your desktop setup to the next level by connecting YU4 to your computer via the RCA, AUX or Optical TOSLINK inputs.
To reduce vibration and improve soundstaging, use YU4 with S4 desktop speaker stands.
Bring your movies to life
Enhance any cinematic experience with high-fidelity sound by connecting YU4 to your TV via one of two optical TOSLINK inputs.
To ensure your speakers remain stable and properly positioned, place them on SP floor stands.
Take control of your sound
Packed with functionality, the YU series remote makes listening to audio more convenient. Quickly switch between sources, tune your sound to fit your space, and control playback while streaming via Bluetooth.
Never miss a beat
Signal Detection: 

 

Automatic standby and power-up mode conserves power when you're away and continues playback when your music starts playing.

Easy Charging: 

 

Use the provided USB charging port to conveniently power your phone, smart home or casting device directly through your speakers. 
Get more out of your speakers
With 16 degrees of tilt, S4 desktop speaker stands ensure you experience the full range of frequencies your speakers have to offer. 
Reviews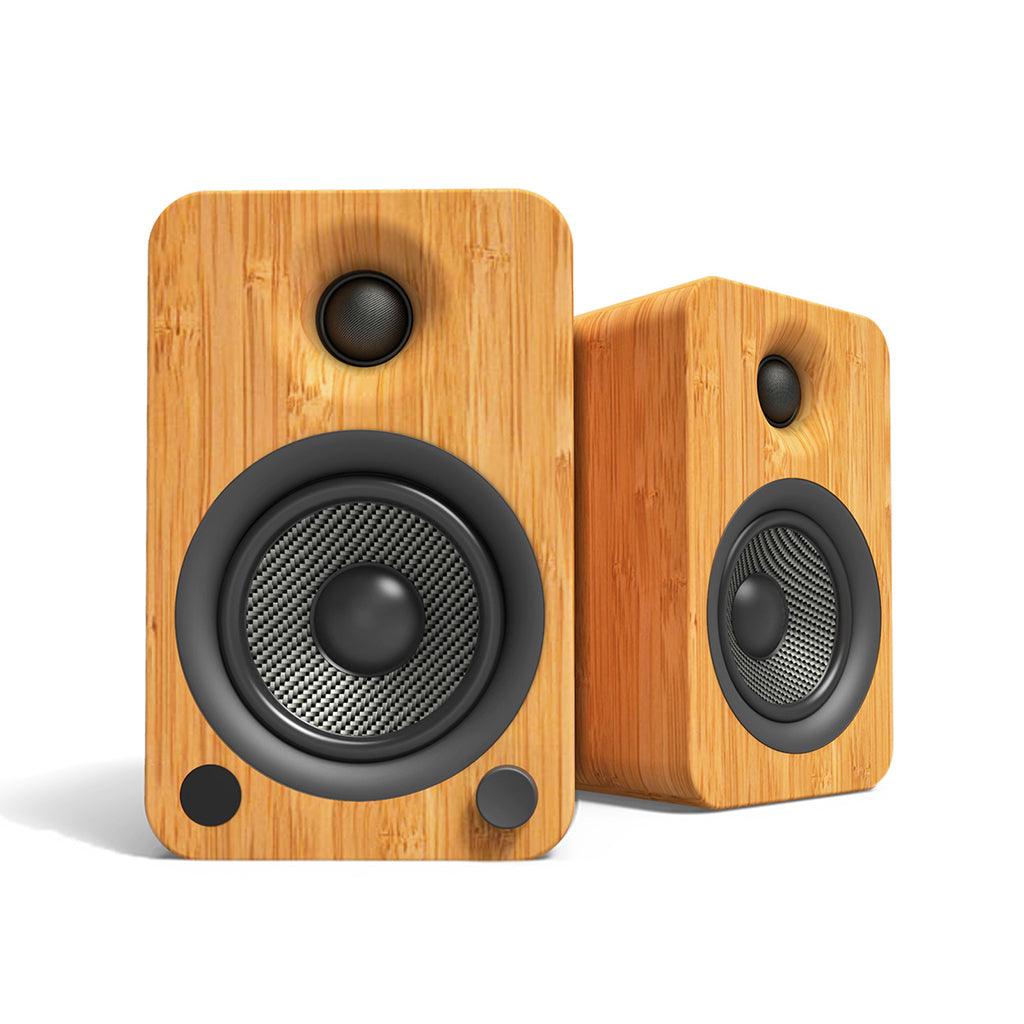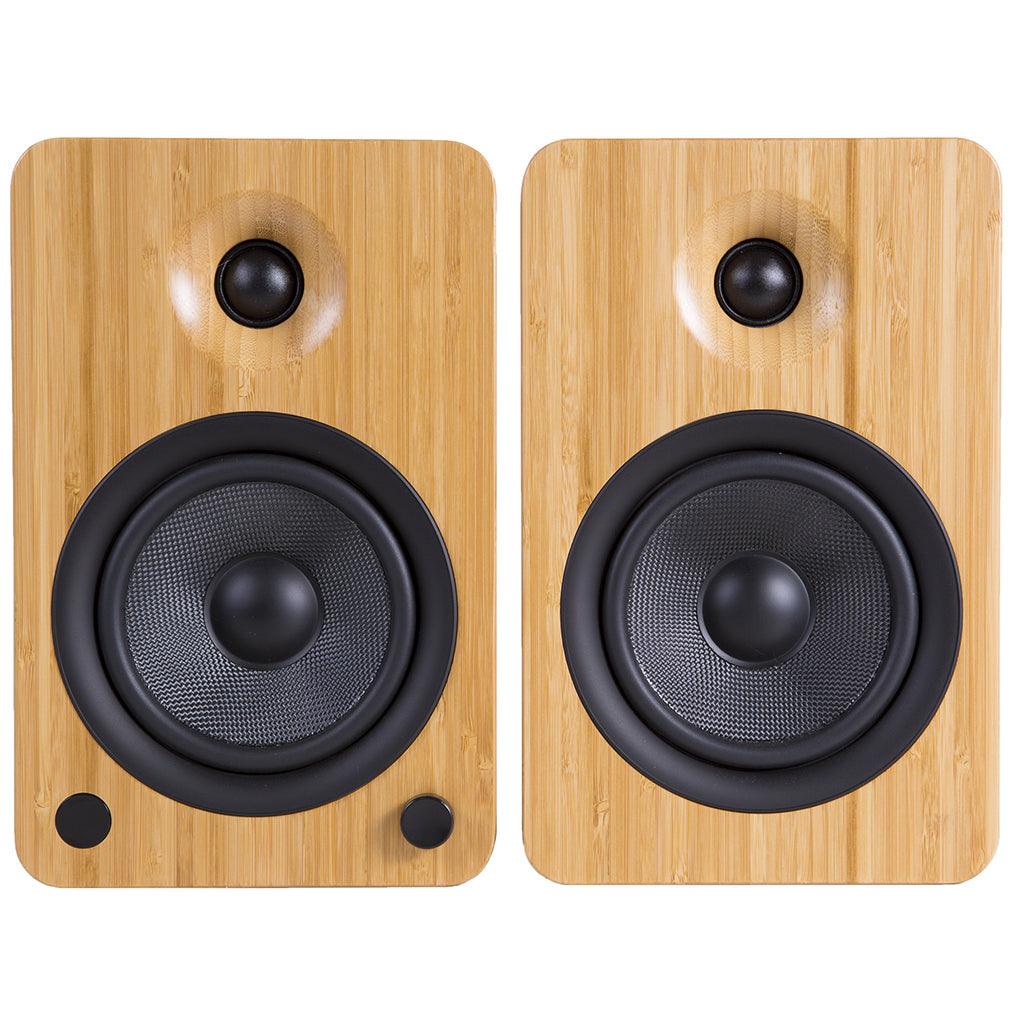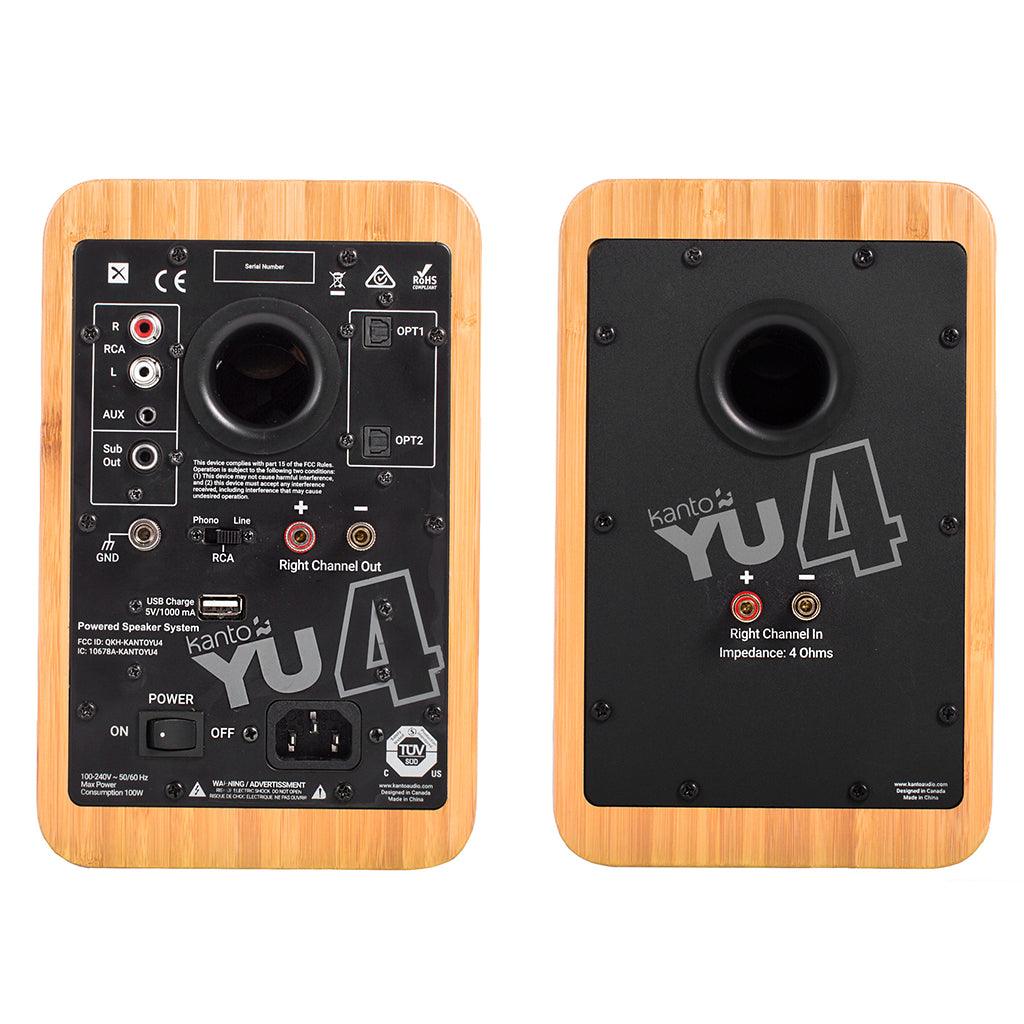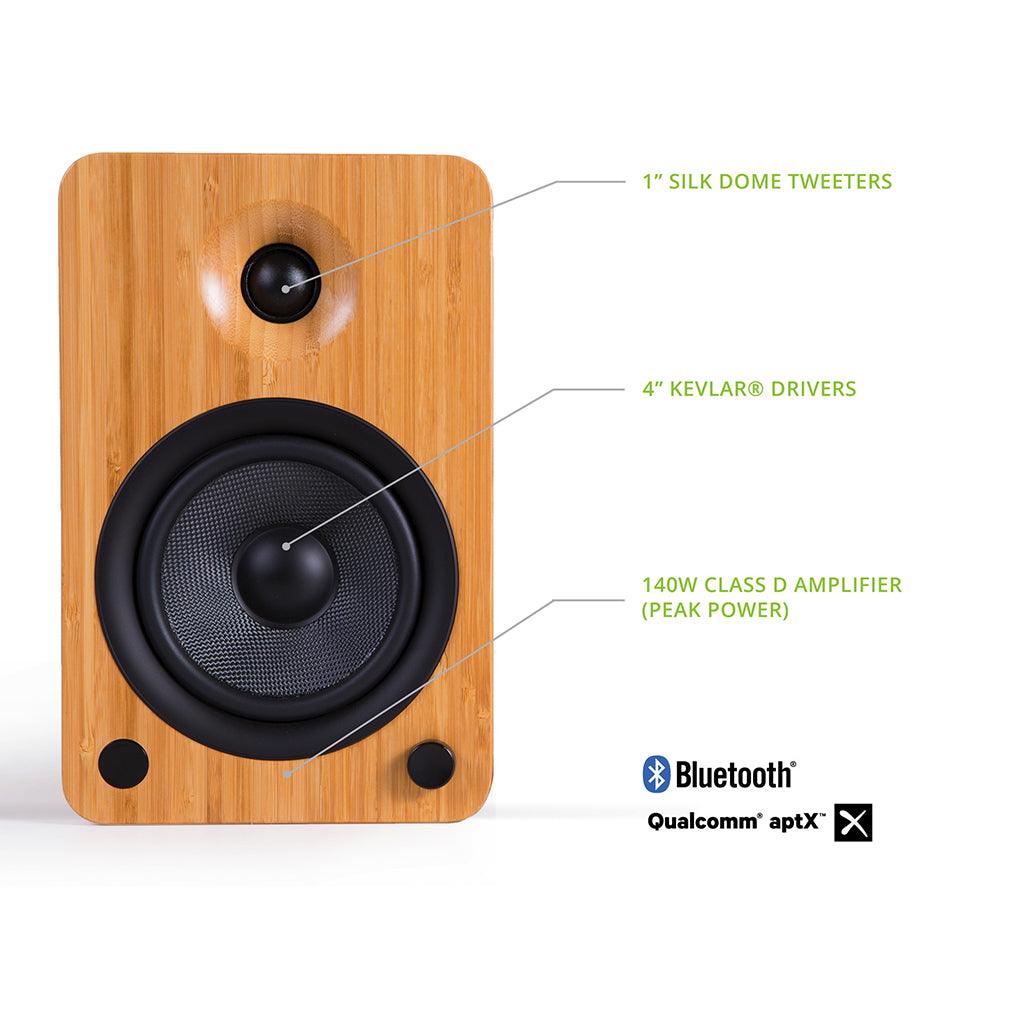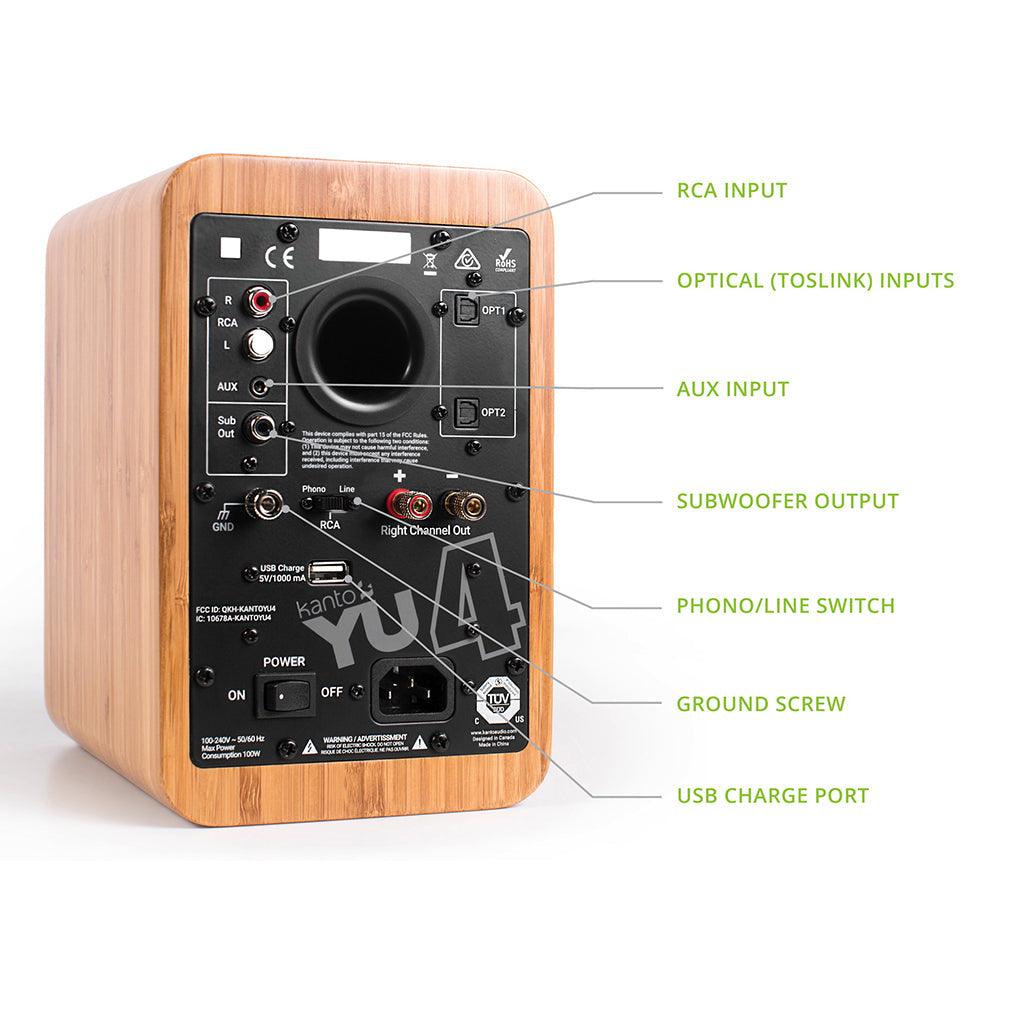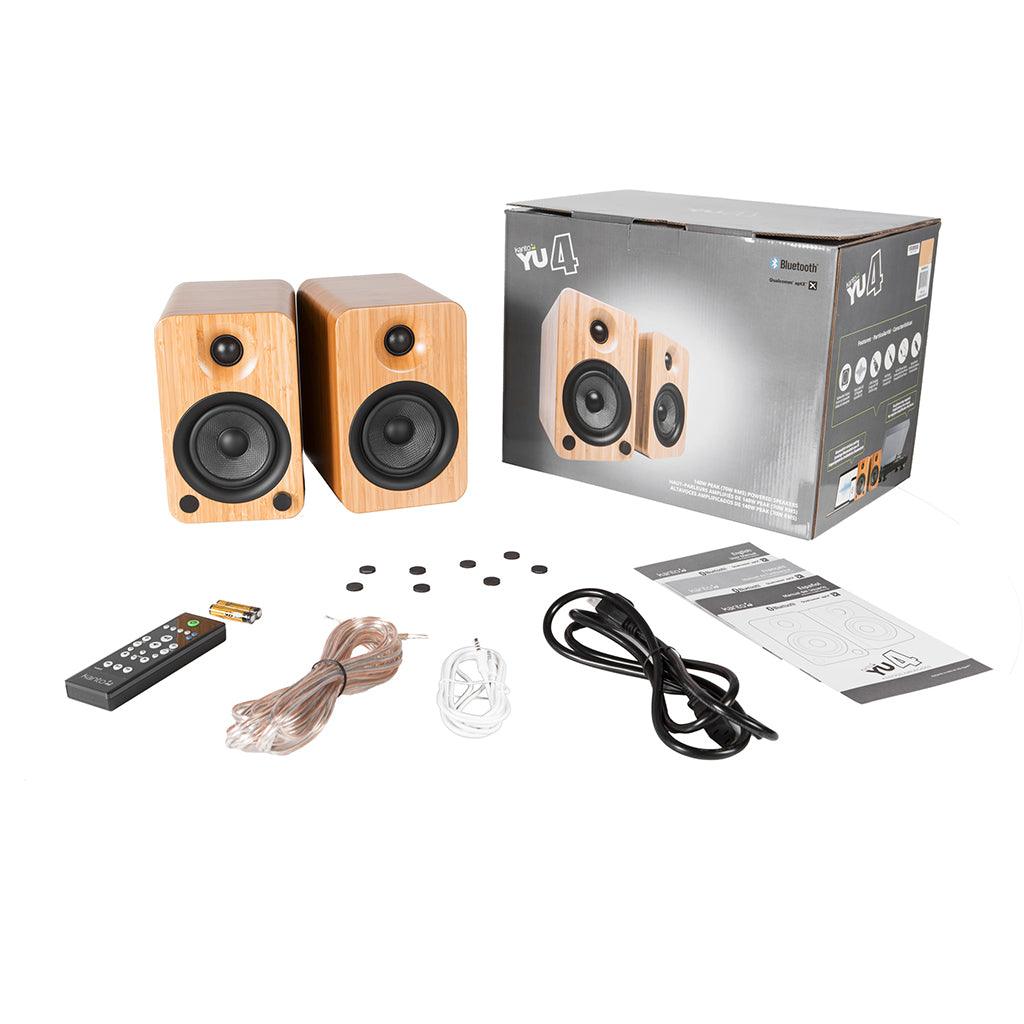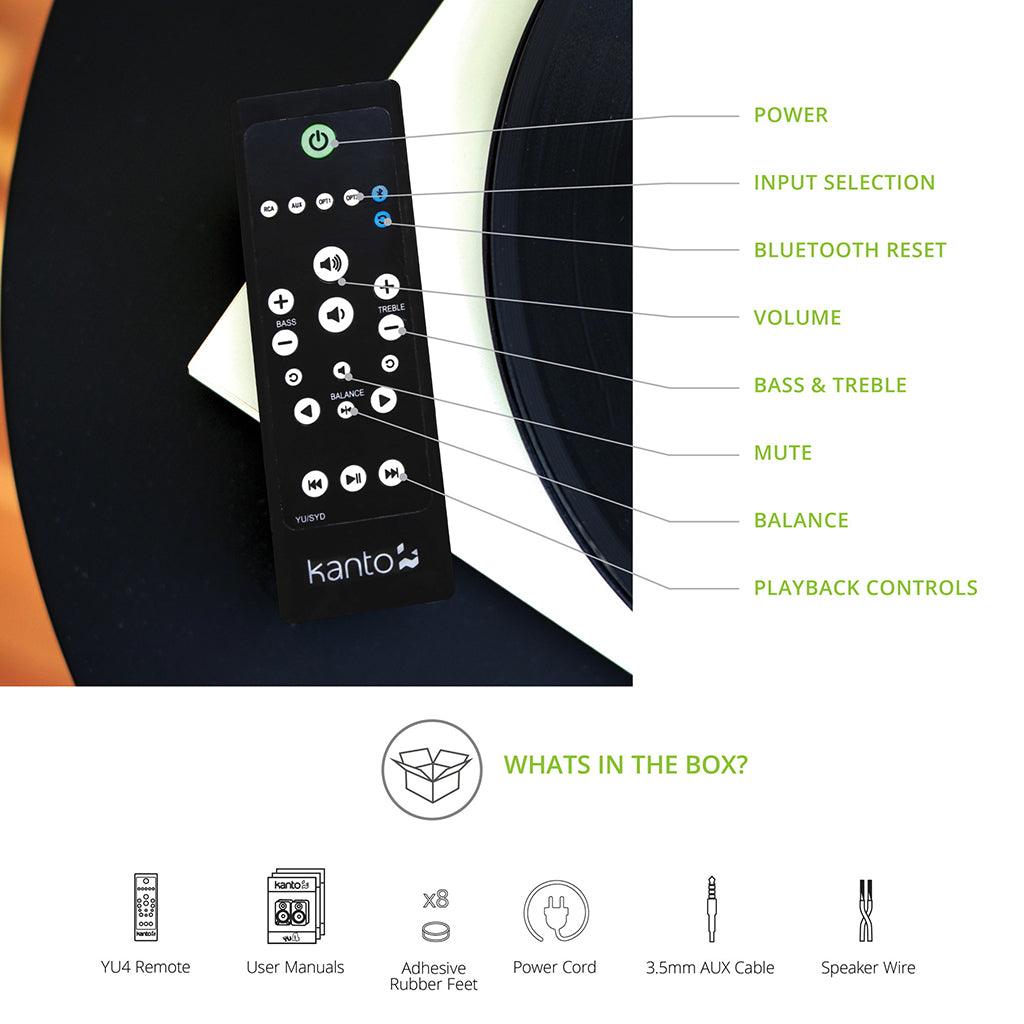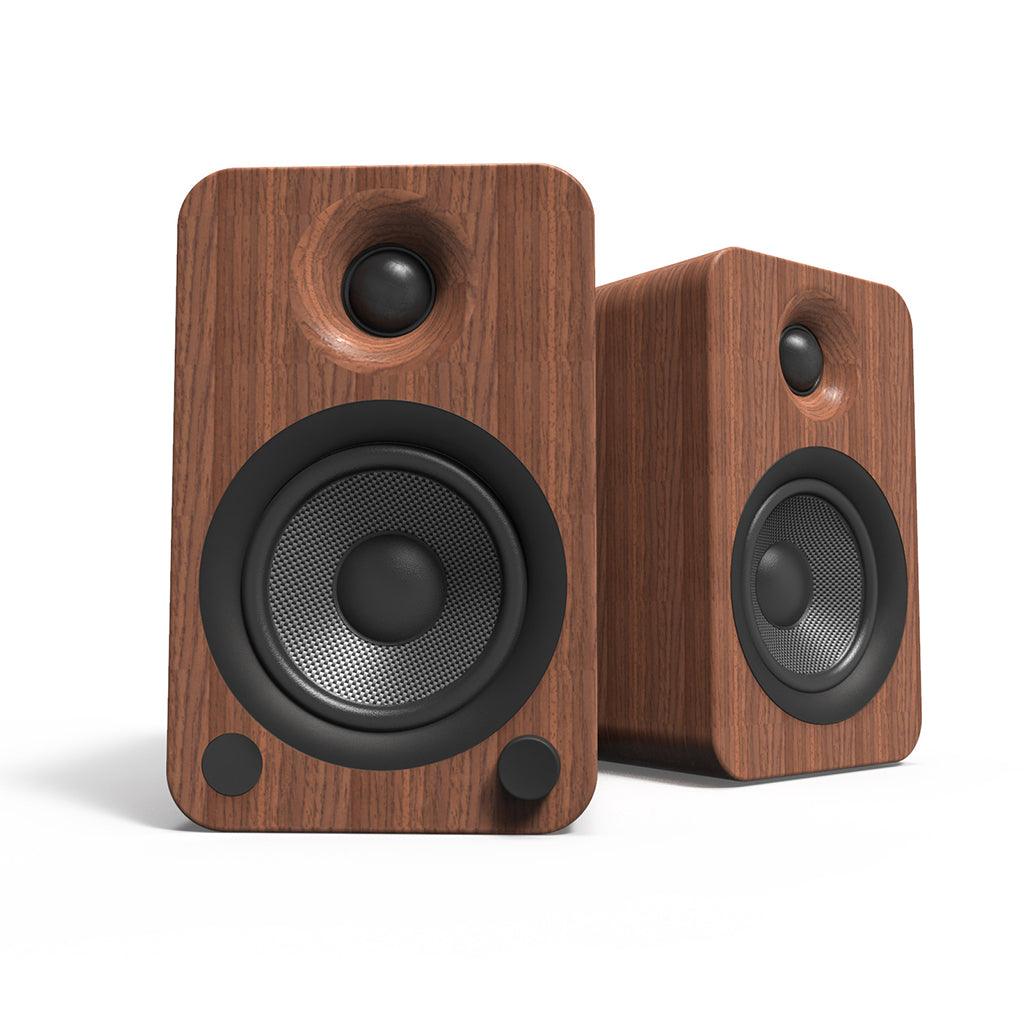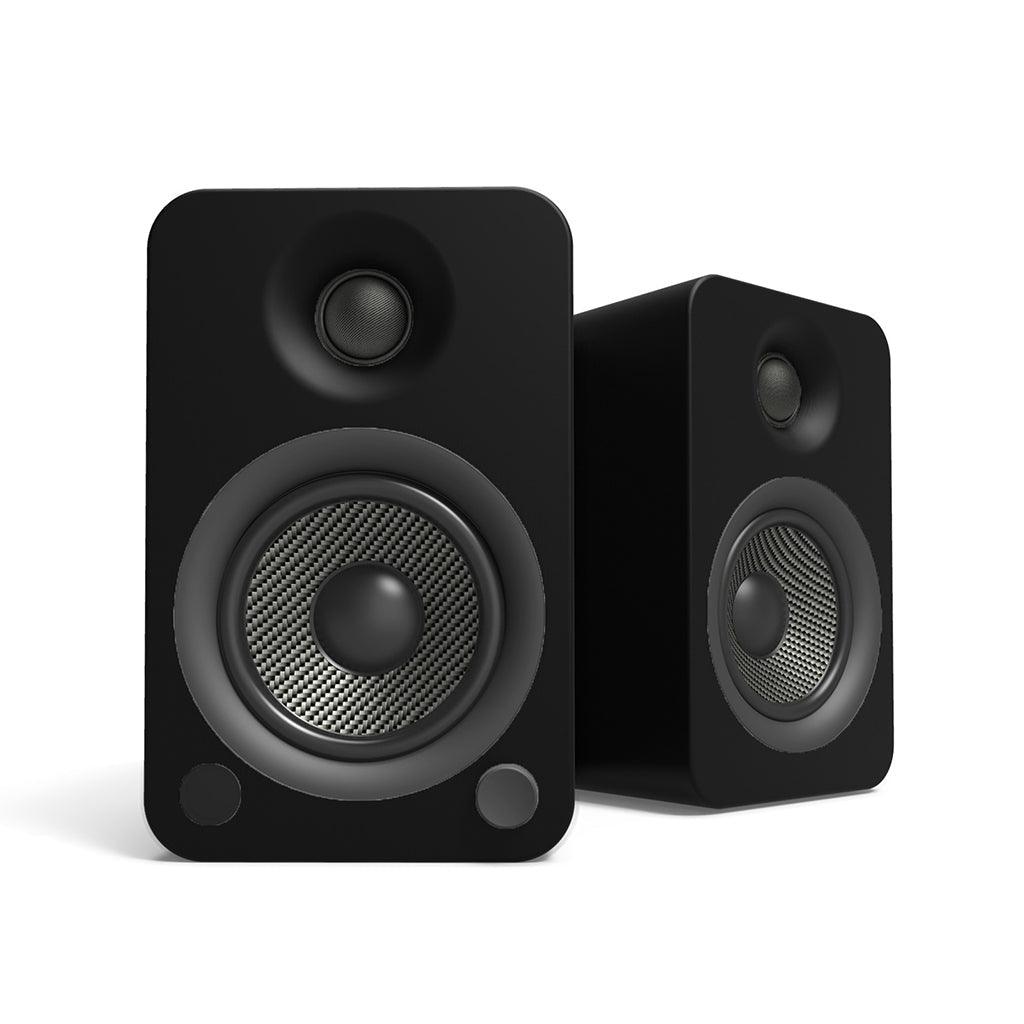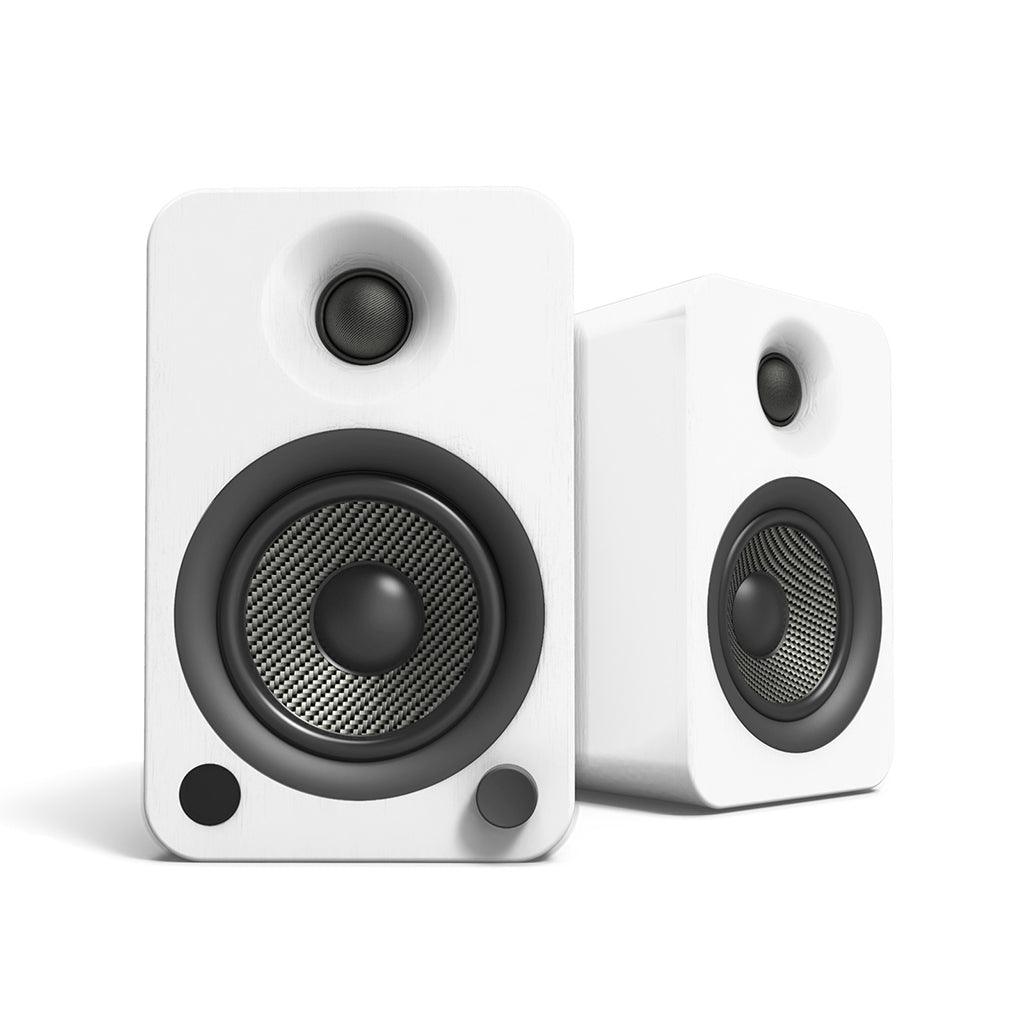 Add to cart