iFi Audio
Sale price
$2,249
Regular price
Unit price
per
Amplifier type

More information

Translation missing: en.products.product.amplifier_type_info
Hybrid
Connectivity

More information

Connectivity refers to the method in which the headphones connect to the audio source. Headphones can be either wired or wireless.
Wired
Portability

More information

DACs and amplifiers can either be carried around or meant for static desktop use
Not Portable
View full details
iFi Audio
iFi Audio Pro iCAN Signature Headphone Amplifier
Sale price
$2,249
Regular price
Unit price
per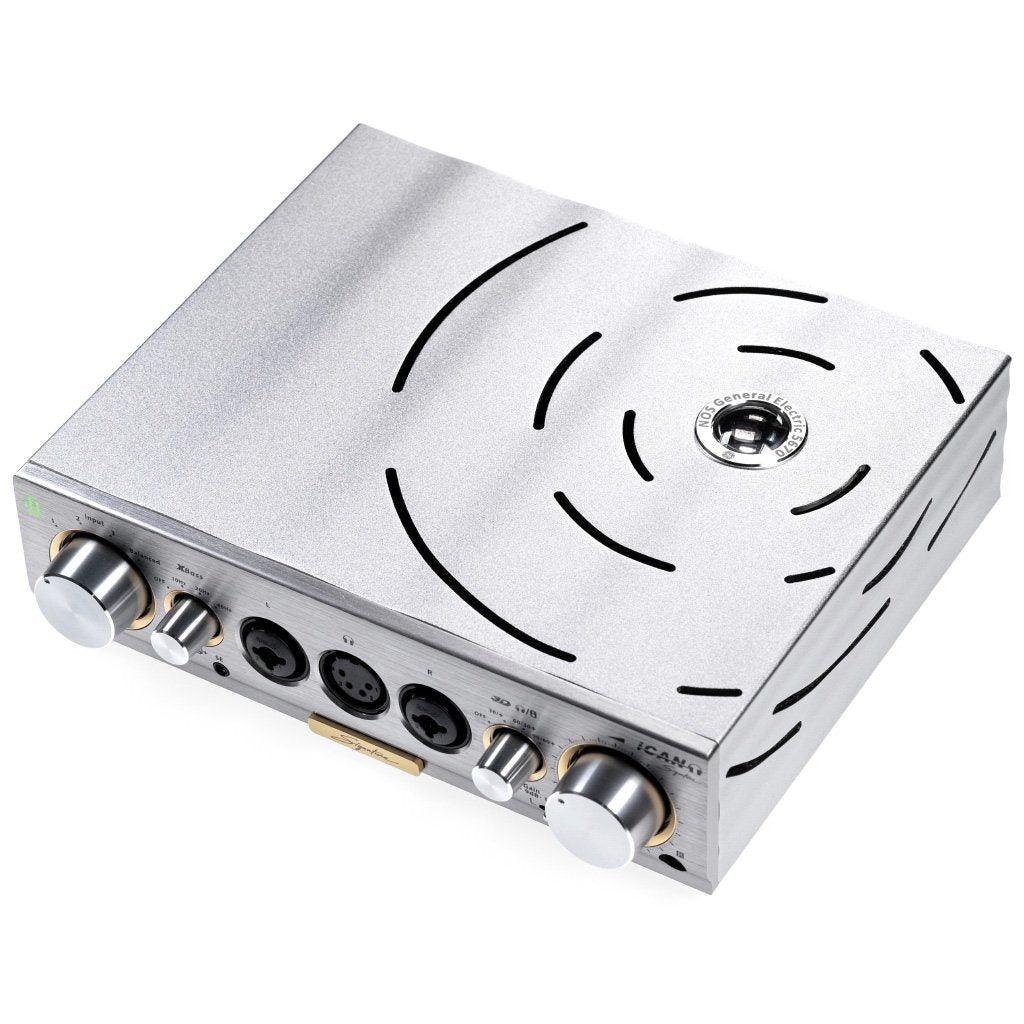 The Pro iCAN Signature is ifi Audio's new flagship analogue headphone amplifier and stereo preamplifier.
Knows no fear
The Pro iCAN Signature is our new upgraded edition of the original Pro iCAN.
The Signature edition builds on the strengths of the Pro iCAN and features even more ultra-grade audiophile components designed to take your listening to a higher plane than ever before.
It is a top-of-the-line headphone amplifier that is capable of driving anything and everything from the most sensitive custom iEMs to the AKG K-1000, the most difficult to drive headphone ever made.

Amp it up to ultra
Enhancements to the Pro iCAN Signature include:
Revised circuit design incorporates even more ultra-grade audiophile components
Upgraded power supply circuits to eradicate even more noise and distortion
Top of the range iPower Elite offboard AC/DC power supply included
Hand-selected and matched tubes in the output stage
4.4mm Pentaconn balanced-headphone output
New aluminium remote control

Beautifully balanced Pro power
The Pro iCAN Signature sports an end-to-end fully differential balanced circuit design that delivers ultra low distortion. This means extraordinary quality with minimal interference and reduced crosstalk. The sound is cleaner, deeper and more dynamic.
It is also exceptionally powerful and will drve any headphone on the planet. It boasts balanced output power of >14,000mW and single-ended power output of >4,800mW.
And with variable gain, you can adjust the Pro iCAN Signature to drive your headphone of choice.
To tube or not to tube…?
Or to Tube+? That is the question.
With the Pro iCAN Signature you can enjoy the sound of solid-state or tubes in one single package
For some of your recordings, and depending on whether you are listening through headphones or speakers, you may prefer the 'lively' feel of solid-state or for others, the more 'luxurious' feel of Tube or Tube+.
The choice is yours at the flick of a switch in real time
Signature by name…
The Pro iCAN Signature wouldn't be ours without our signature sonic tweaks. Just like the original, it boasts XBass and 3D Holographic settings so that you can calibrate sound to suite your system and personal taste.
XBass is our analogue 'bass boost' that enhances the low frequencies without muddying the mid-range
3D Holographic for Headphones undoes the negative sonic impact of listening to recordings that were originally created for loudspeakers.
3D Holographic for Loudspeaker Systems corrects the spatial distortion and restores the natural soundstage
Get connected
The Pro iCAN Signature boasts a plethora of fully balanced and single-ended connections.
Headphone connections include the new 4.4mm balanced Pentaconn output as well as a fully balanced XLR, a single-ended 6.3mm and our unique S-Balanced 3.5mm output.
Our S-Balanced output cuts distortion by 50% with single-ended headphones connections.

Power is everything.
The Pro iCAN Signature, ships with our flagship iPOWER Elite.
Coupled with the re-crafted power supply board which is up to 300% quieter, the music is buttery smooth.
Within and without – we left no stone unturned in our quest for the cleanest, purest, power for the Pro iCAN Signature (same for Pro iDSD Signature too!)
Power like no other. Super-powerful 14,000mW headphone output power.

Gain  is adjustable from 0dB/9dB/18dB.

It can output more than 10V in Single-Ended mode and 20V in Balanced-mode. The 20V mode is equivalent 100W into a 40 Ohm speaker.


The iFi exclusive S-Balanced technology made its debut in the original Pro iCAN. Since then, it has become a significant feature in across the iFi range and features in the  Pro iCAN Signature as expected.

It delivers the maximum performance from both single-ended and balanced headphones. The  S-Balanced (single-ended compatible balanced) 3.5mm headphone output delivers the benefits of the balanced connection to single-ended headphones.

You can switch from solid-state to tubes in real time.

There are 2 tube settings; Tube  and  Tube+ .

The  Tube+ position reduces overall loop-gain and thus negative feedback to the minimum. This gives a different trade-off between the tube's natural harmonics and the transient performance.

An 'Out of Head' listening experience. Our  3D Holographic® dual-analogue matrices place the artist with you in the room, not inside your head.

Sonically superior – richer, deeper.

The XBass® analogue bass correction system corrects for the missing headphone/speaker bass response.
Specifications
Gain (user-selectable)

0dB, 9dB and 18dB

Frequency Response

0.5Hz to 500kHz(-3dB)

THD & N

Balanced

Solid-State: 0.0015%
Tube: 0.002%
Tube+: 0.012

Single-Ended

Solid-State: 0.005%
Tube: 0.005%
Tube+: 0.2%

SNR

Balanced: >147dB(A)


Single-Ended >137dB(A)

Output Power

Balanced: >14,000mW (@ 16)
Single-Ended: >4,800mW (@ 16)

Output Voltage

Balanced: >23V (@ 600)
Single-Ended: >11.5v (@ 600)

Input voltage
(Pro iDSD Signature)

DC 9V/6.7A – 18V/3.35A

Input voltage (iPower Elite)

AC 85 – 265V, 50/60Hz

Power consumption
< 22W idle, 50W max
Dimensions
213 x 193 x 63 mm
6.2" x 3.9" x 1.4"
Net weight
1.93 kg
4.3 Ibs
Reviews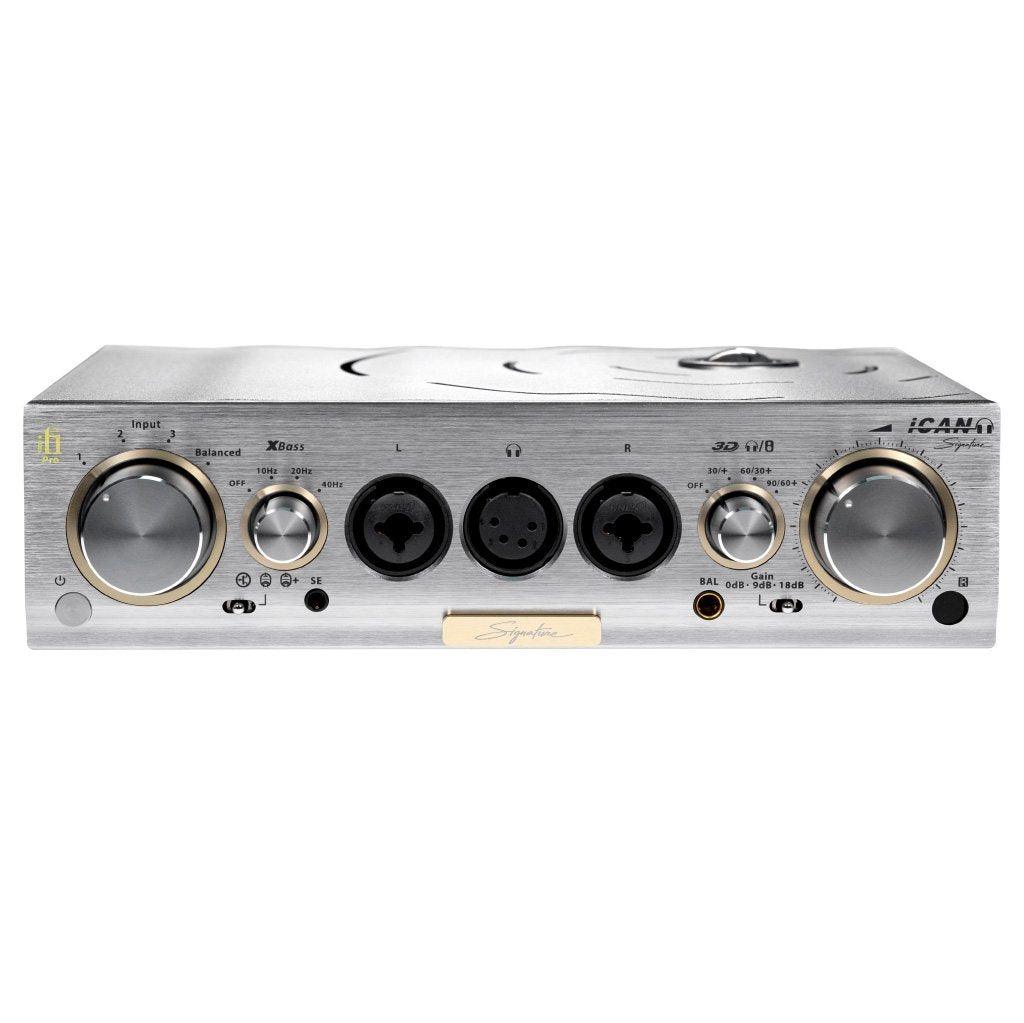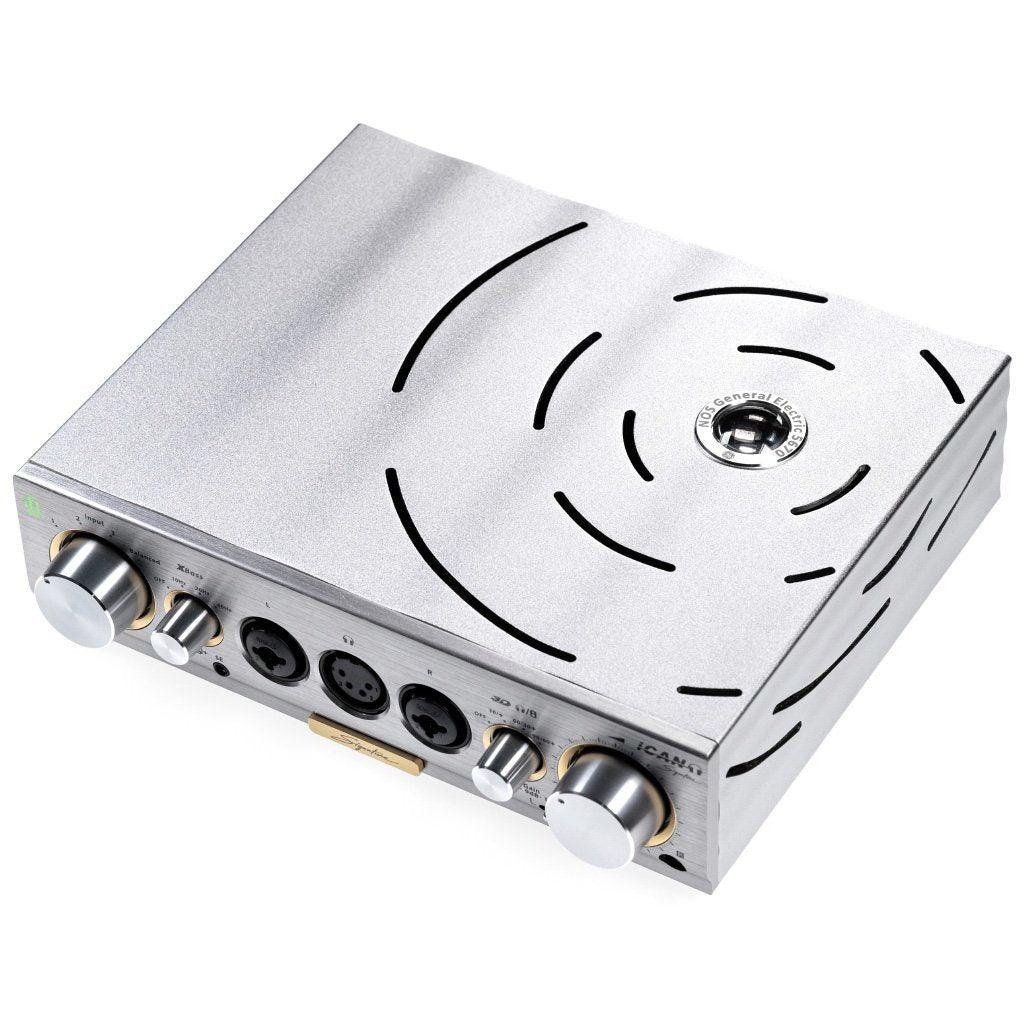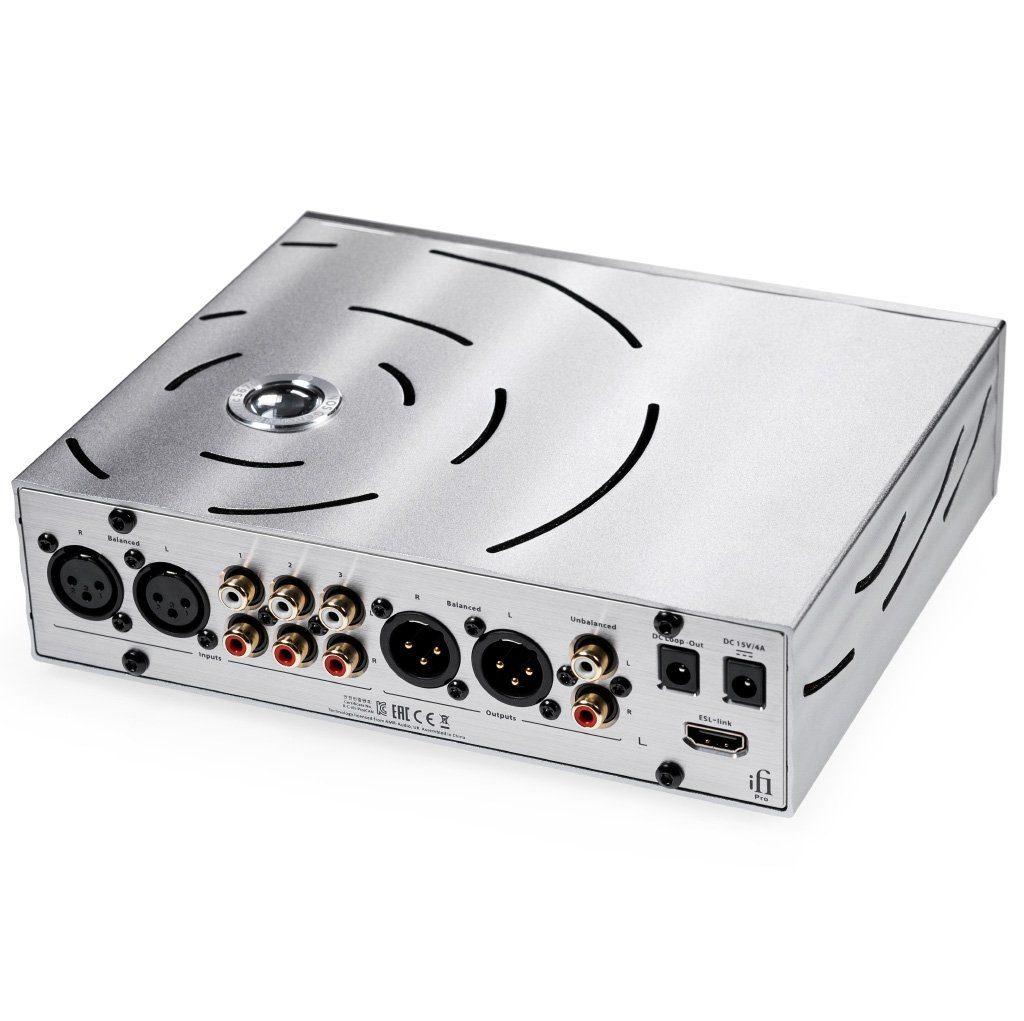 Add to cart