iFi Audio
Sale price
$164.99
Regular price
$189.00
Unit price
per
Amplifier type

More information

Translation missing: en.products.product.amplifier_type_info
Solid-state
Connectivity

More information

Connectivity refers to the method in which the headphones connect to the audio source. Headphones can be either wired or wireless.
Wired
Portability

More information

DACs and amplifiers can either be carried around or meant for static desktop use
Portable
On back order
Join our email list to be notified as soon as it is back in stock.
View full details
iFi Audio
iFi Audio Hip DAC V2 Portable DAC/Amp - Open-Box
Sale price
$164.99
Regular price
$189.00
Unit price
per

Colourful. Capable. Crisper.
The much loved, original iFi Audio hip-dac has had a makeover!
iFi Audio's portable, hi-res DAC/headphone amp looks ultra cool in its new vibrant Sunset Orange. Not only has the hip dac 2's super sleek aluminium case had an update, but its insides have also been enhanced.
The new 16-core XMOS chip, which processes data over USB, delivers double the clock speed and four times the memory. This improves overall performance and adds full MQA decoding to the hip dac v2's skill set. There is also an upgraded crystal clock which contributes to purer, crisper sound.
So, whether you are working in your fav coffee shop or chilling on your daily commute, sunrise or sunset, you'll definitely want to take the hip dac 2 with you wherever you go.
Shooting from the hip
The hip dac v2 replaces the inferior DAC (Digital-to-Analogue Convertor) and amp circuitry in smartphones, tablets, PCs and Macs to vastly improve headphone sound.
Connect your playback device via USB, plug in your favourite corded headphones or in-ear monitors and the hip-dac2 delivers a sound brimming with bold dynamism and fluid refinement.
The Burr-Brown DAC chip selected for its fluid, highly 'musical' sound quality and True Native architecture, together with iFi custom circuitry, enables the hip-dac2 to deliver excellent sound quality across digital audio formats, including bit-perfect PCM, native DSD and MQA.
The upgraded crystal clock eradicates jitter (digital distortion), using iFi's GMT femto precision clocking system. This maintains the integrity of the digital signal until conversion to analogue and enhances sound quality.
Thanks to the XMOS 16 core tech, the hip-dac2 is now an MQA Decoder rather than a Renderer only.
This enables you to play back MQA audio files and streams, delivering the sound of the original master recording. The LED glows green or blue to indicate that the unit is decoding and playing an MQA stream or file, and denotes provenance to ensure that the sound is identical to that of the source material. It glows blue to indicate it is playing an MQA Studio file, which has either been approved in the studio by the artist/producer or has been verified by the copyright owner.
MQA rendering technology (used in the original hip-dac among other iFi products) connects to an MQA Core signal (such as TIDAL) and completes the final unfold of an MQA file. Usually, the computer has carried out the decoding. 
Power hungry? hip-dac2 it!
The hip dac v2's amp circuitry, like the original, is of balanced (differential) design.
The circuitry incorporates a range of high-quality components, carefully selected for their performance in an audio context, including a custom iFi OV op-amp, TDK C0G class 1 ceramic capacitors, a precision low-noise power supply IC from Texas Instruments and a high-quality analogue volume pot.
The headphone amp delivers 660mW of power from the balanced output (520mW from the single-ended output) into a 32-ohm load – ensuring compatibility with a wide range of headphones. With a rating of 200mW from the balanced output into a 300-ohm load, it drives most power-hungry headphones with ease.
The amp stage features switchable gain, which iFi Audio call PowerMatch. This matches the level of drive to the load presented by the headphones, by adjusting input sensitivity and thereby signal strength. Use the lower setting with high-sensitivity headphone. If  your headphones require more drive, use PowerMatch to increase gain.
XBass is another user-selectable feature – a sophisticated form of 'bass boost' that enhances low frequencies without muddying the midrange, particularly useful with earphones and open-back headphones that may lack deep bass. It operates entirely in the analogue domain rather than messing with the digital signal via DSP.
Get connected
There are two USB ports – Type A for audio data and USB-C for charging.  The Type A port features a male connector to provide greater mechanical integrity than a USB/micro USB ports commonly found on other DAC/headphone amps.
Two outputs are provided – a 3.5mm socket for headphones with a single-ended cable/connector and a Pentaconn 4.4mm output enabling headphones equipped with balanced connectivity to take full advantage of the hip-dac2's differential amp design.
In addition, the 3.5mm output benefits from iFi's proprietary S-Balanced circuitry, cutting crosstalk and related distortion in half when used with regular, single-ended headphone connections – this is especially beneficial with high-sensitivity in-ear monitors.
Both the original hip-dac and the new hip-dac2 sport a 102x70x14mm extruded aluminium enclosure, sufficiently robust to be ported around without fear of breakage.
However, some may wish to add further protection for the beautifully anodized metallic finish, whilst giving their beloved DAC/headphone amp a softer, suede-like feel – for them, the new hip case is ideal.
Made from  'faux suede' in cool Dove Grey, with stitch detail and an embroidered iFi logo, the hip-case fits both the hip-dac and hip dac 2 like a glove, protecting it without hindering functionality.
Protect the hip dac v2 and let it serve you well.
Technical Specifications
Formats supported
DSD
PCM
DXD
MQA
256/128/64, Quad/Double/Single-Speed
384/352.8/192/176.4/96/88.2/48/44.1kHz
384/352.8kHz
384/352.8kHz
Digital Inputs
USB 3.0 Type 'A'
(USB2.0 compatible)
Headphone Outputs
Balanced
S-Balanced (S-E)
4.4mm
3.5mm
Power Output (@1% THD)
Balanced
S-Balanced (S-E)
400mW@32Ω;

 

6.3V@600Ω
280mW@32Ω;

 

3.2V@600Ω
Battery
Lithium-polymer 2200mAh
Approx. 8 hours
Power System
Charging via USB-C, BC V1.2 compliant up
to 1000mA charging current and 6.3 volts
Power (max)
<2W idle, 4W max
Dimensions
102 x 70 x 14mm
4.0" x 2.8" x 0.6"
Weight
125g (0.28 lbs)
Reviews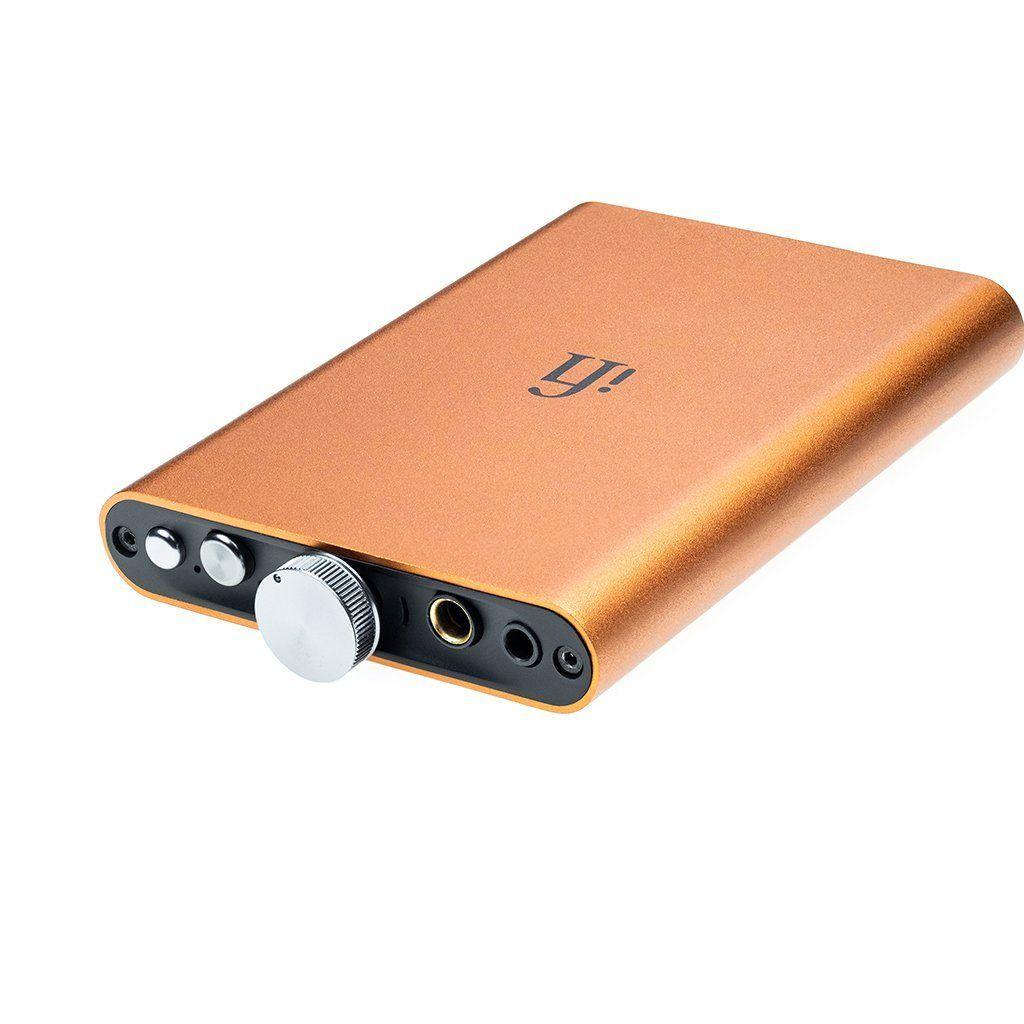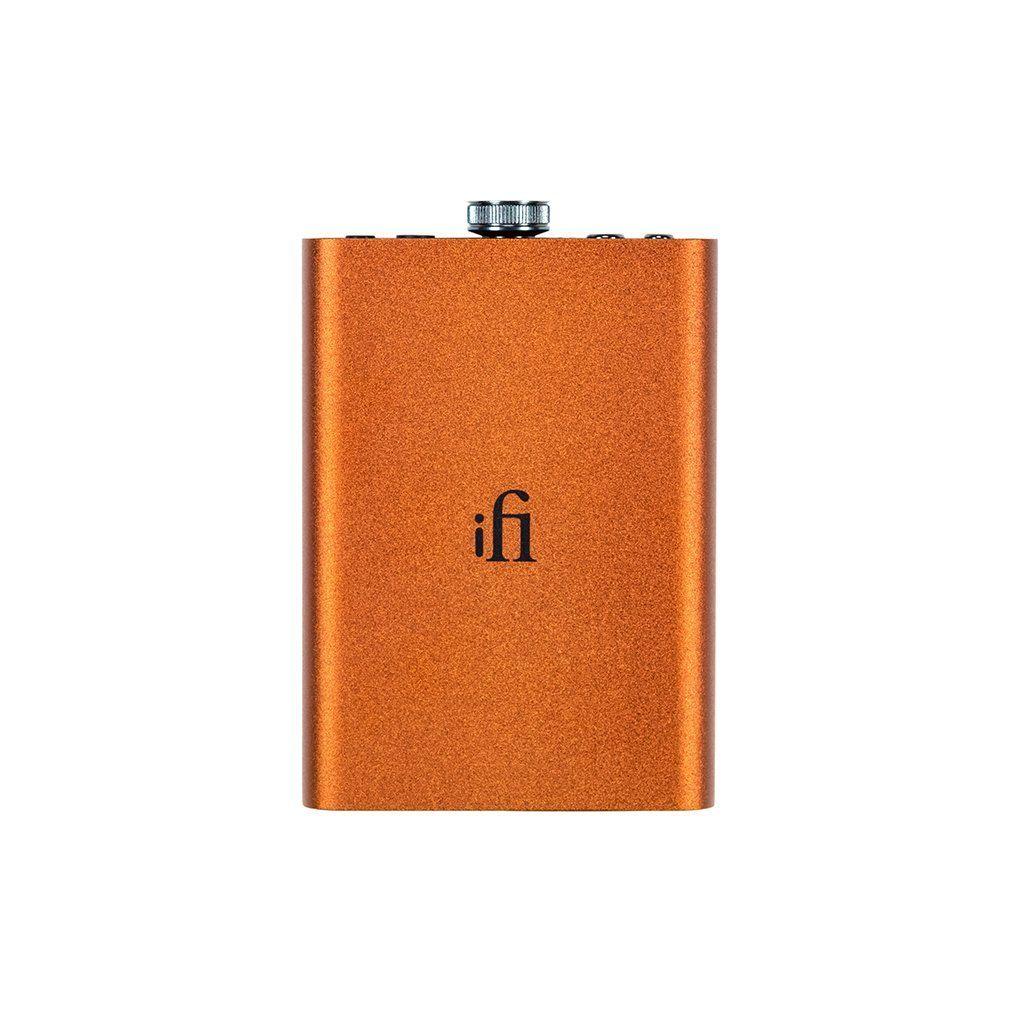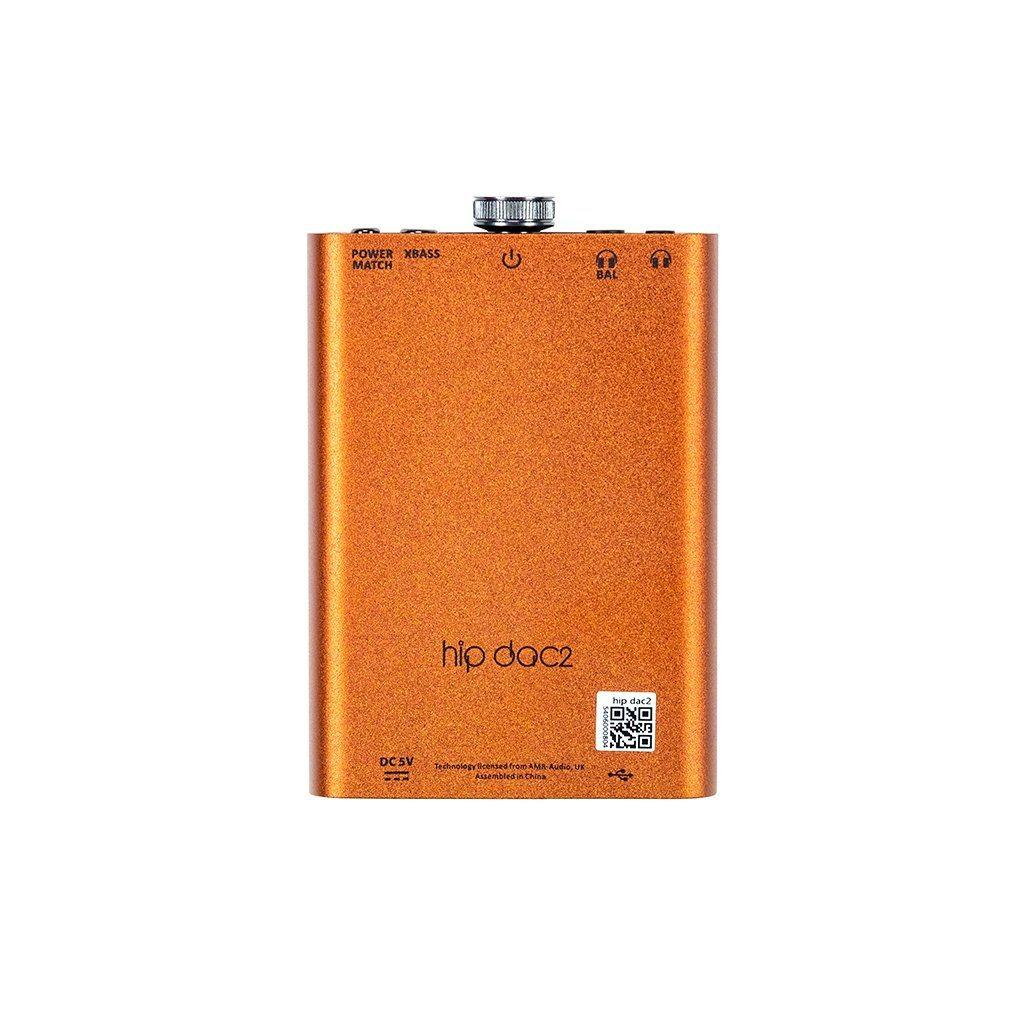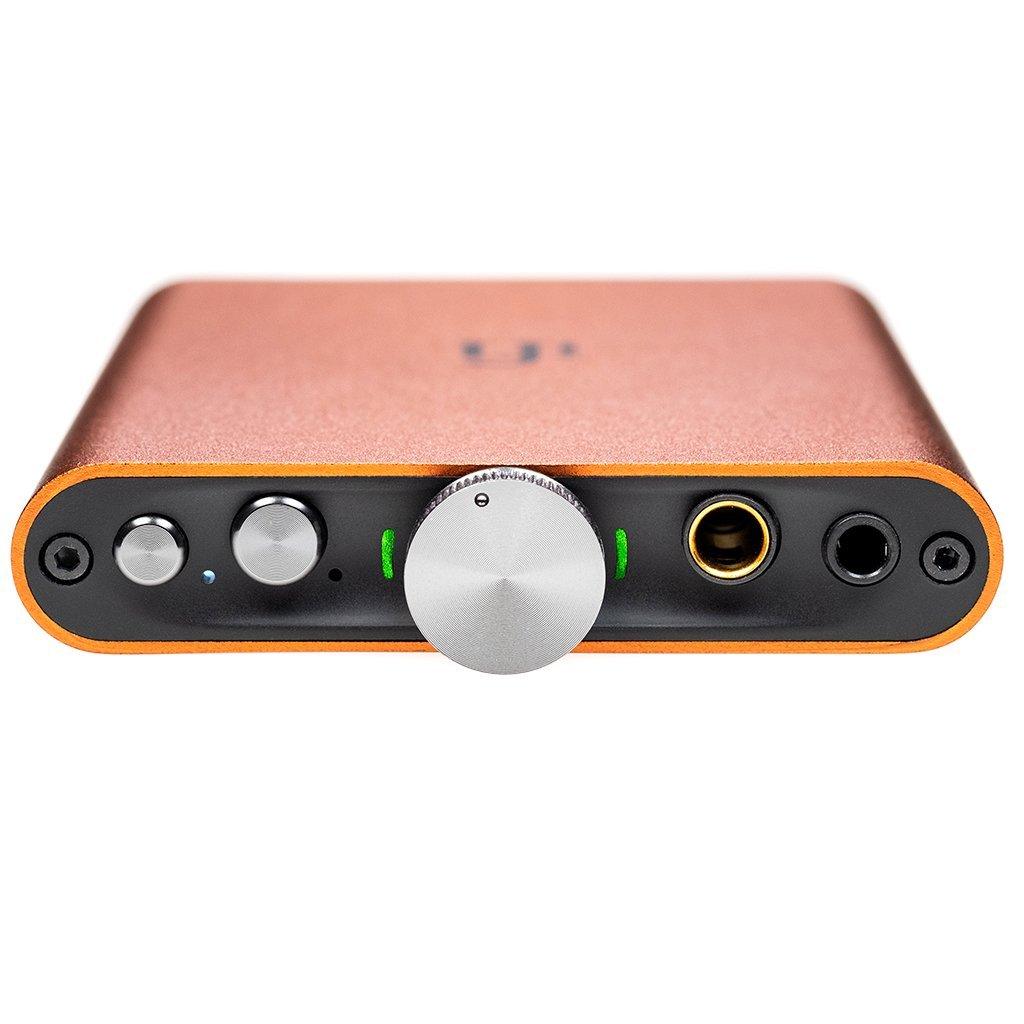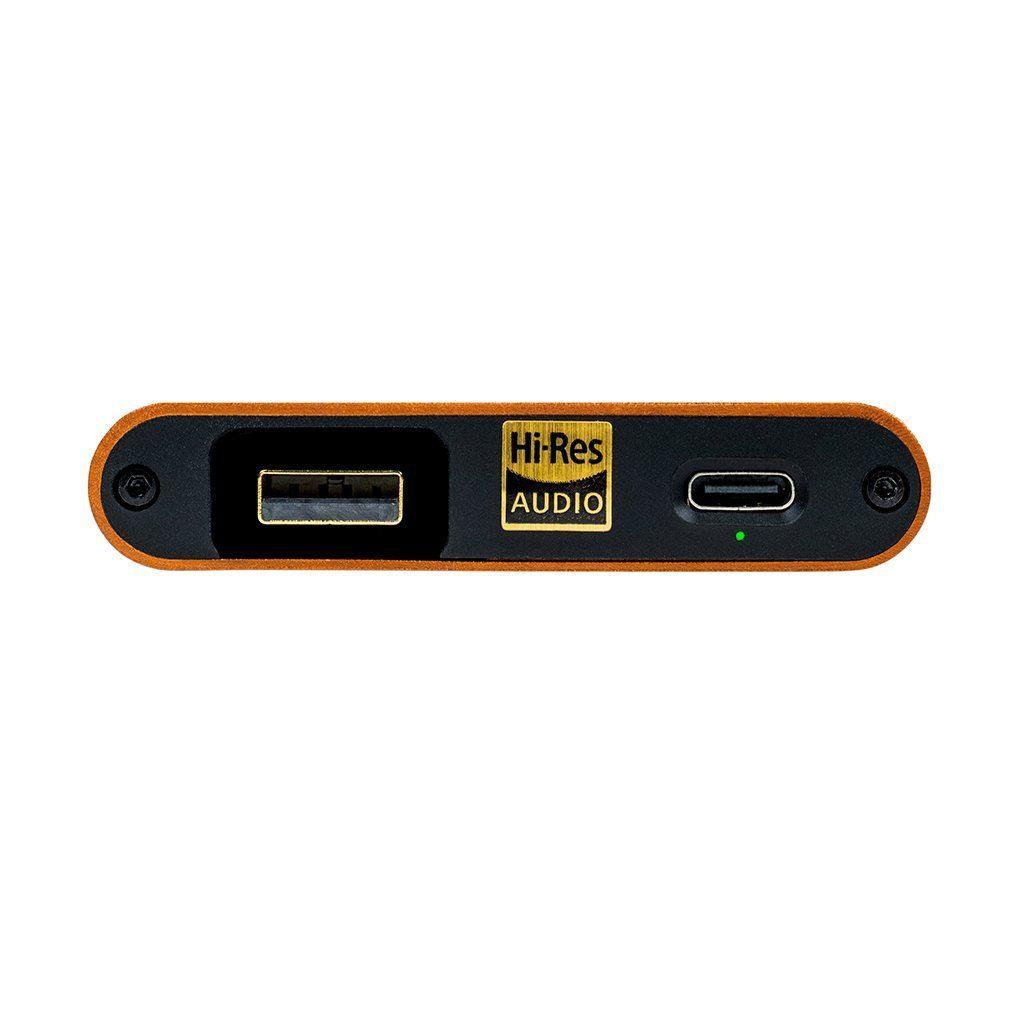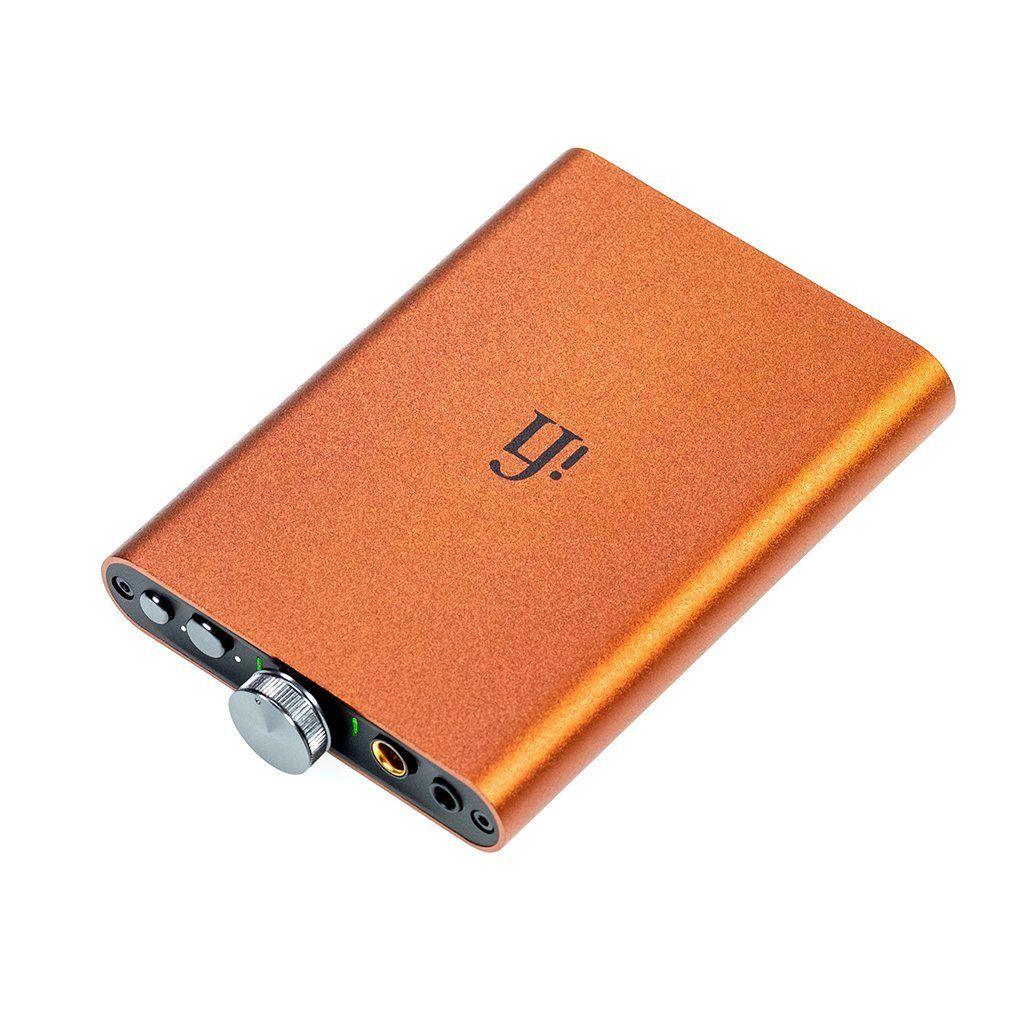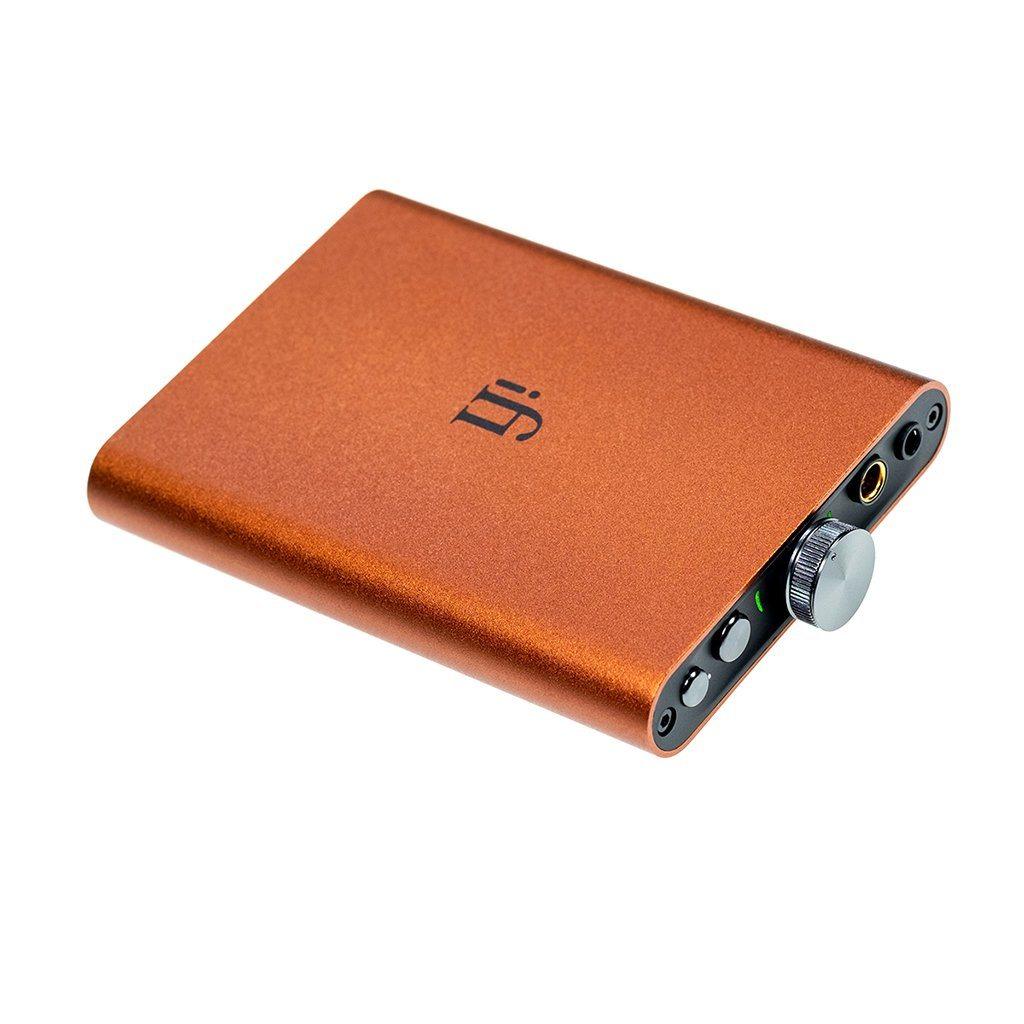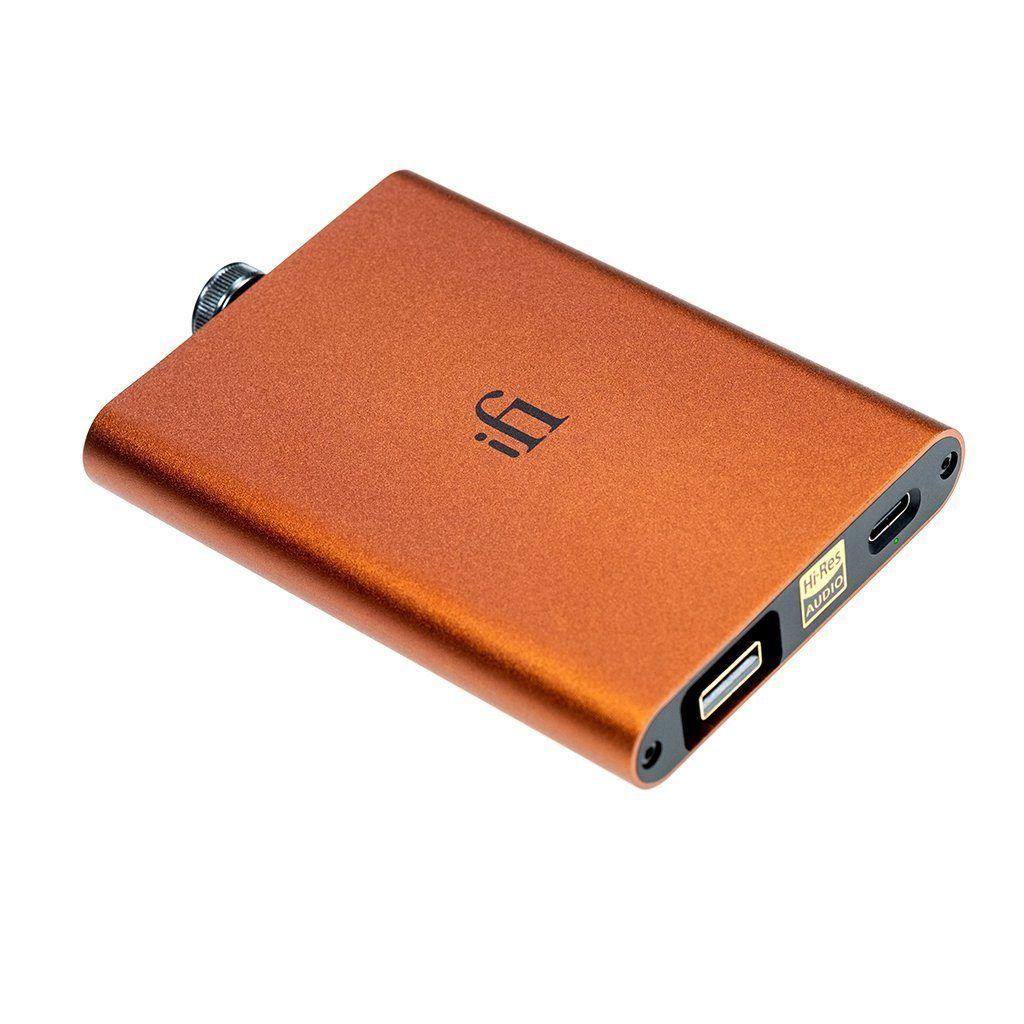 Sold out