iFi Audio
Sale price
$799
Regular price
$1,099.00
Save 27%
Unit price
per
Amplifier type

More information

Translation missing: en.products.product.amplifier_type_info
Solid-state
Connectivity

More information

Connectivity refers to the method in which the headphones connect to the audio source. Headphones can be either wired or wireless.
Wired
Portability

More information

DACs and amplifiers can either be carried around or meant for static desktop use
Portable
View full details
iFi Audio
iFi Audio Diablo-X DAC and Headphone Amplifier - Open Box
Sale price
$799
Regular price
$1,099.00
Save 27%
Unit price
per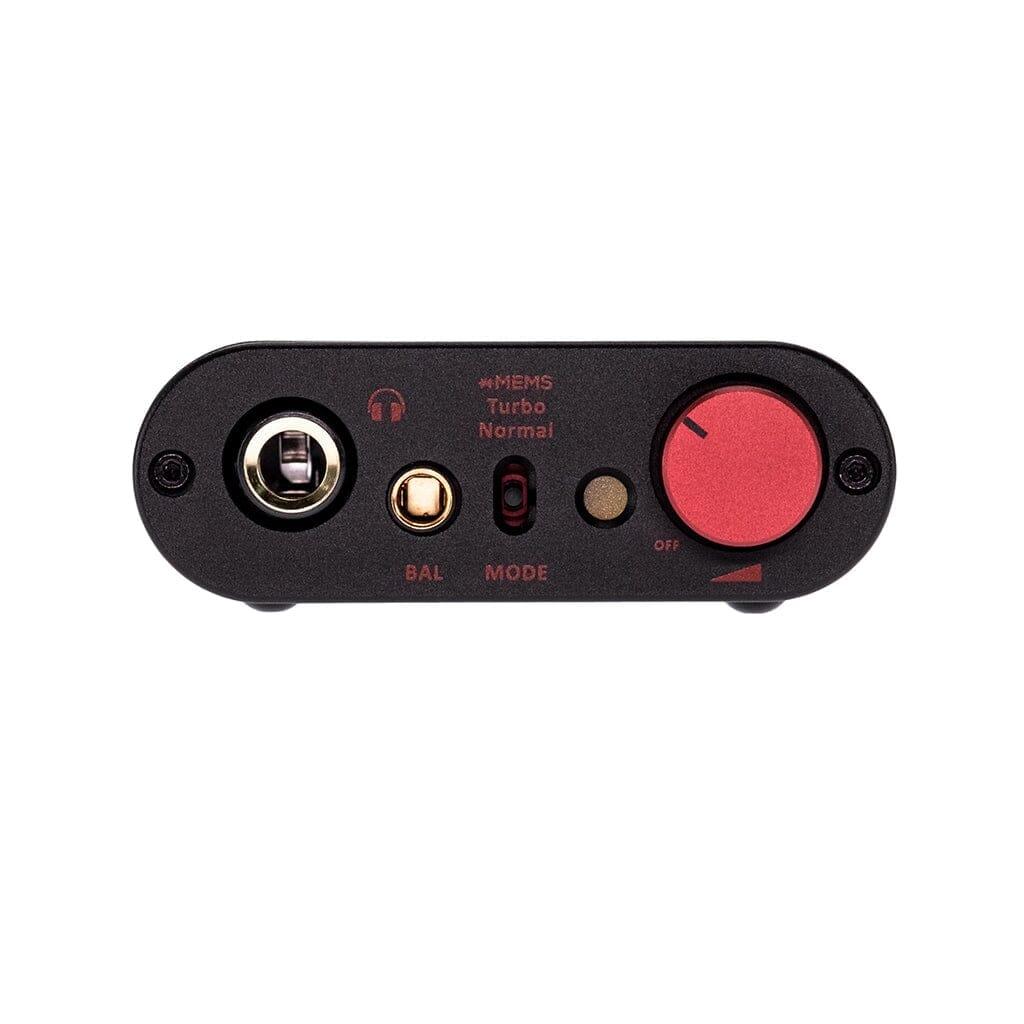 The Diablo-X is the first DAC/amp on the market to support the revolutionary xMEMS solid state monolithic speaker technology.
This unique technology features:
Ultra-fast mechanical response (~15µsec; 150x faster than a typical dynamic driver)
Flat 2° phase response for more accurate sound reproduction
+/- 1° phase matching (part-to-part) for more accurate spatial sound
Silicon speaker diaphragm (95x more stiff/rigid than plastic) for reduce speaker break-up (less muddy mids/highs)
xMEMS Explained
The xMEMS micro speaker technology uses the piezoelectric effect to create a paper-thin solid-state speaker. These micro-speakers offer great potential to push the boundaries of IEM and headphone performance.
As xMEMS themselves say, "The inverse piezoelectric effect is created by applying electrical voltage to make the piezoMEMS contract or expand, converting electrical energy to mechanical energy. This energy excites an integrated silicon membrane to move air and generate acoustic sound waves…. xMEMS' piezoMEMs actuators offer an increased range of movement enabling rich, loud audio".
Still Devilishly Delightful
The iFi Audio Diablo-X DAC and Headphone Amplifier is the perfect companion for immersive audio experiences. Featuring two Burr-Brown DAC chips and a 16-core XMOS chip for data processing, it supports PCM 768, DSD 512, and 2xDXD for superior audio detail. With full MQA decoding, it ensures the highest quality possible. Experience your favorite tracks like never before!
Balanced, differential analogue circuit design reduces noise and cross-talk within the signal path by fully separating the left and right channels. The Diablo-X includes our PureWave tech – refinements to our balanced, symmetrical dual-mono topologies with short, direct signal paths.
Negative feedback is used in amplifier circuits to compare the output signal with the input signal and correct errors. BUT there are drawbacks. iFi turns the negatives into positives with OptimaLoop.
Diabolically Driven
Able to drive all manner of headphones with ease, including those incorporating the new XMEMs tech, the Diablo-X sports fully balanced 4.4mm outputs with 4,100mW of power.
Three modes are used to adjust power and gain.
xMEMS – use with compatible IEMs/headphones
Turbo – ramps up the level of drive for current-hungry headphones
Normal – for most over or on ear headphones
Unadulterated Performance
The iFi Audio Diablo-X DAC and Headphone Amplifier offers unadulterated performance and superior sound quality, thanks to the advanced power supply circuitry. Its sophisticated design gives you an immersive listening experience like no other.
Battery power provides ultra-clean and stable DC current avoiding the issues of mains electricity – dips, spikes and noise-inducing RFI/EMI pollution. BUT there are sonic downsides resulting from low output voltage and inconsistent output impedance as batteries discharge.
In order to make less efficient headphones, like planar magnetics, sing, the voltage needs to be stepped up from 3.7V to +/- 15V. We use a step-up converter running at 1.2MHz – a frequency far beyond audibility that is easier to filter than a typical switch-mode supply, enabling high linearity and ultra-low noise.
Unrivaled Components
High-bandwidth power supply circuitry is dedicated to each critical part of the Diablo-X's design, with independent linear regulation delivering excellent PSRR (Power Supply Rejection Ratio) performance.
The headphone amp stage eschews IC regulators in favour of Panasonic OS-CON capacitors, delivering 2320uF between them.
The DAC section benefits from an ultra-low-noise regulator with additional passive filtering, reducing high order harmonic distortion and, in turn, jitter.
Even the USB input stage benefits from dedicated regulation and multi-stage filtering, and the microprocessor control circuitry (often a local source of digital noise) has separate regulation, too.
Crucial components for maxed out performance, more below.
The Devil Is In The Detail
Whether you are using your favourite IEMs/headphones or a pair of xMEMS compatible IEMs, the Diablo-X connections have you covered.
At the front of the unit, alongside a standard 6.3mm single-ended headphone socket, resides a 4.4mm Balanced output for headphones offering balanced connection.
At the back are two digital audio inputs: USB-A and a S/PDIF socket that accepts both electrical and optical signals, the former via a 3.5mm connector and the latter via a supplied adapter.
The USB-A input features a 'male' connector, rather than a typical 'female' port for greater mechanical integrity. A separate USB-C charging port is also provided, along with a 4.4mm Balanced output to connect to an external amp.
Reviews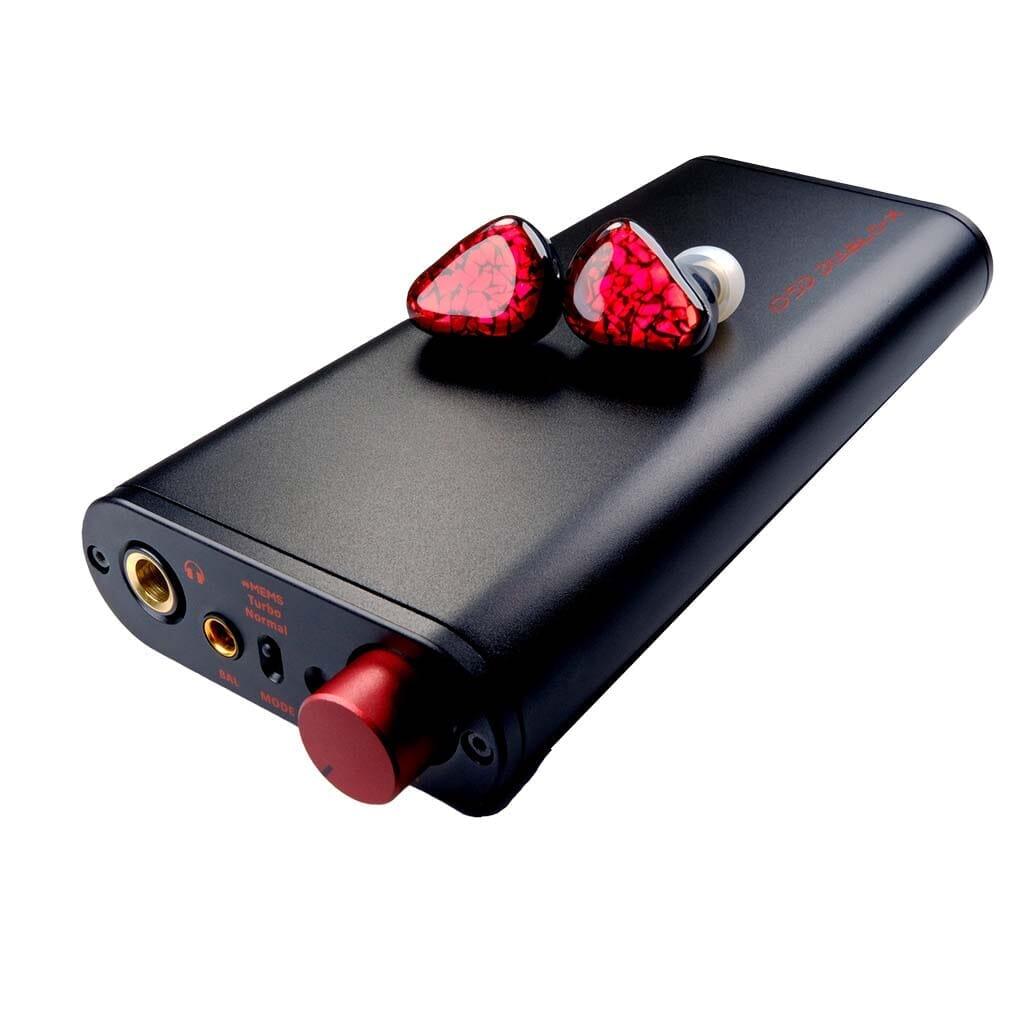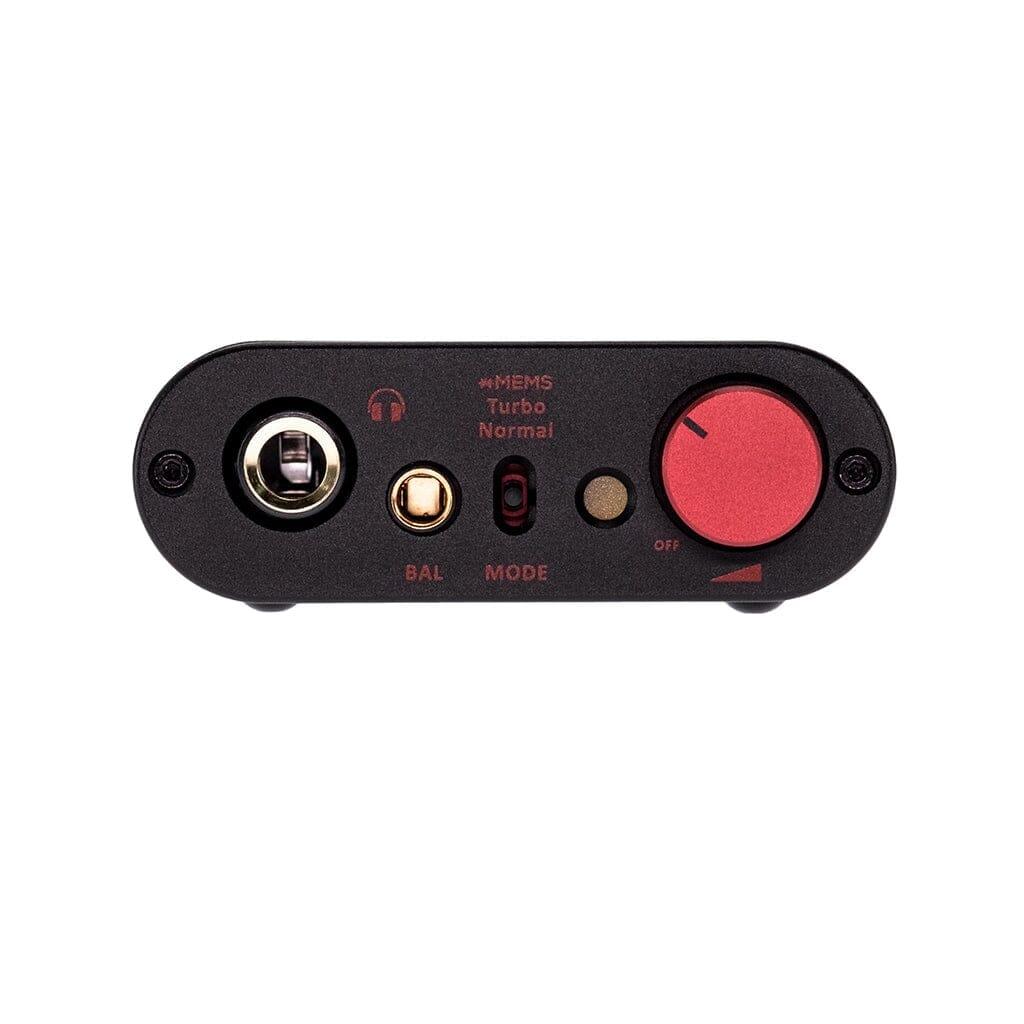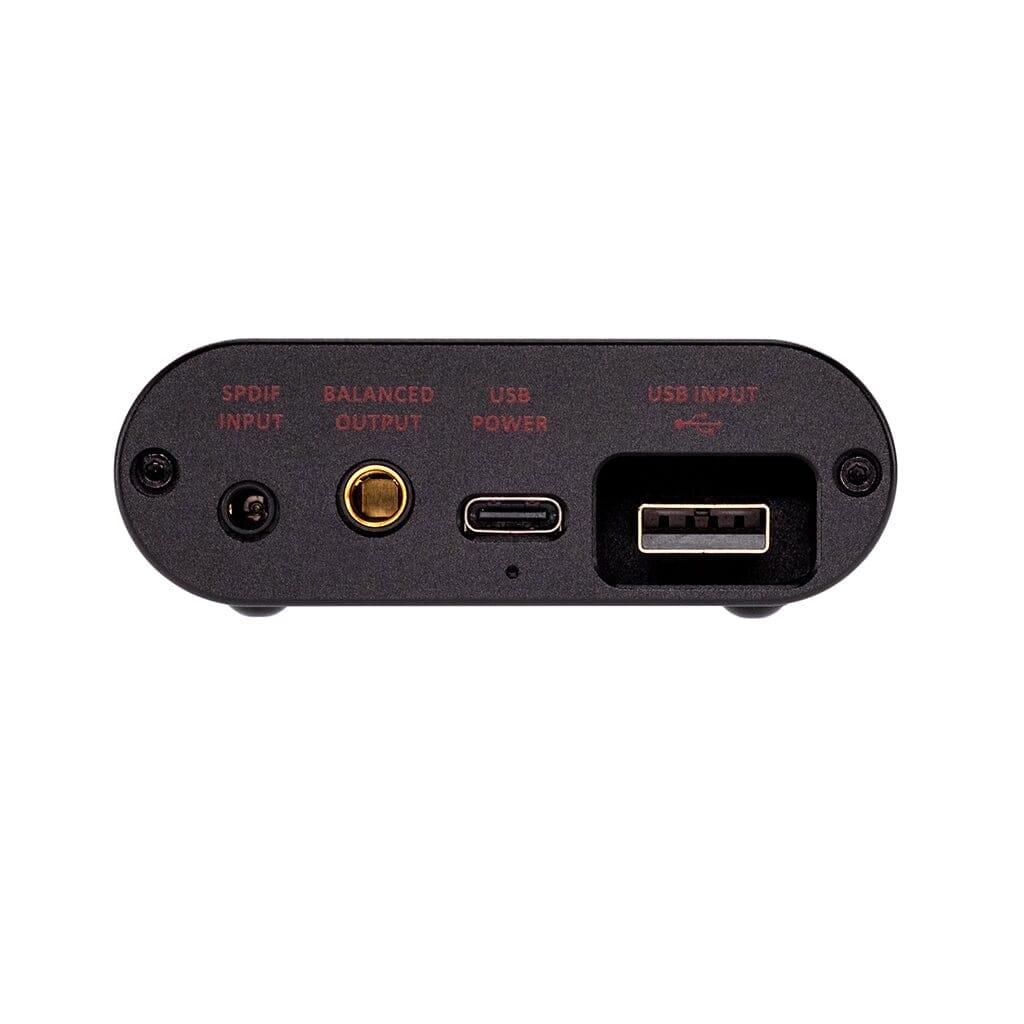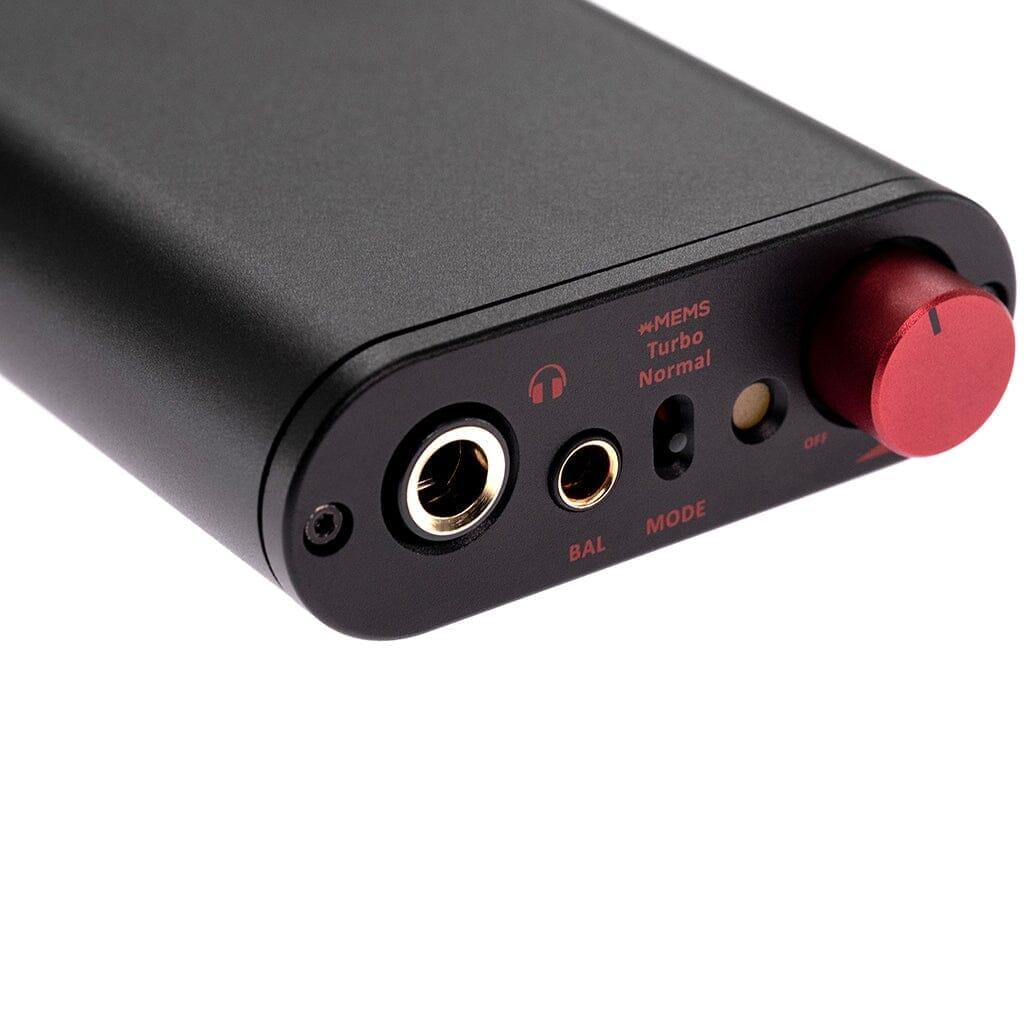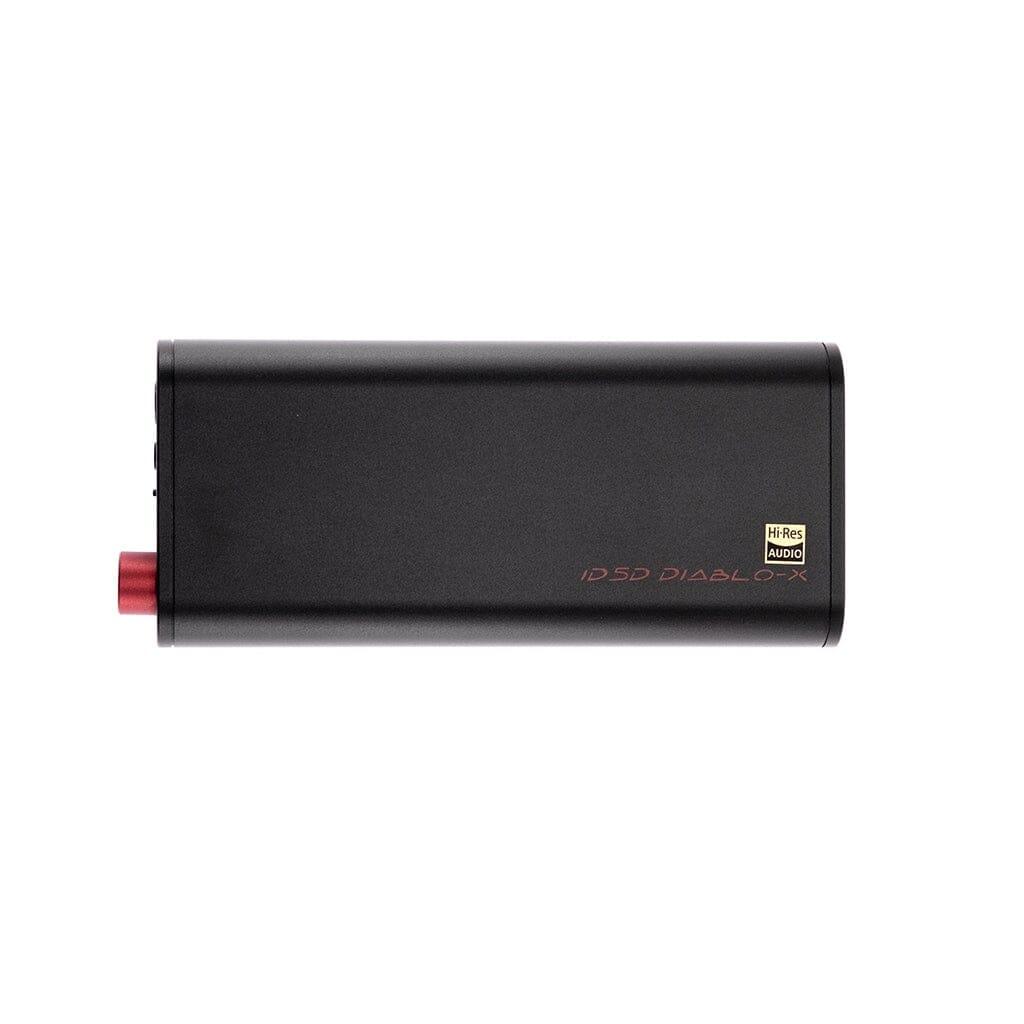 Add to cart