Hifiman
Sale price
$3,999
Regular price
$6,000.00
Save 33%
Unit price
per
Cup style

More information

Open-back headphone designs are often higher-performance but have poor noise isolation and leak sound. Closed-back designs provide better noise isolation and leak less sound.
Open-Back
Wearing style

More information

Over-ear headphones sit over your ear and surround your ear with a ring of padding. On-ear headphones are padded but rest on top of your ear. In-ear monitors are worn inside your ear canal.
Over-ear
Driver type

More information

Speakers and headphones use a device called a 'driver' to create sound. Different types of drivers have different strengths and weaknesses, but can all produce great sound. Common varieties include dynamic, planar magnetic, and electrostatic.
Planar Magnetic
Amp required

More information

Some headphones require the power of an amplifier to reach comfortable listening volumes.
Yes
Connectivity

More information

Connectivity refers to the method in which the headphones connect to the audio source. Headphones can be either wired or wireless.
Wired
View full details
Hifiman
Hifiman Susvara Headphones - Open Box
Sale price
$3,999
Regular price
$6,000.00
Save 33%
Unit price
per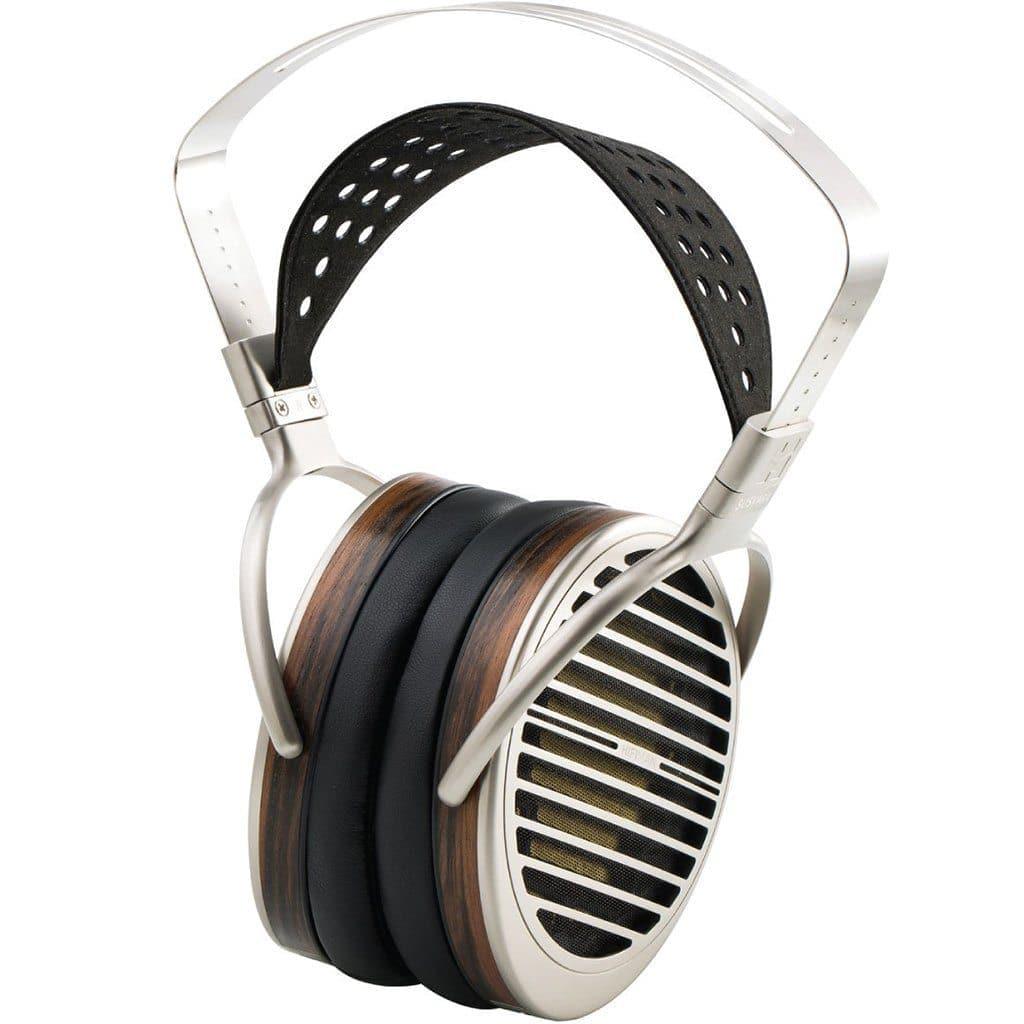 The HiFiMAN SUSVARA Planar Magnetic Open-Back Headphones use "Stealth Magnet" technology to provide an acoustically transparent sound without interference from reflections and diffractions. The nanometer-grade diaphragm is under a millionth of a meter thick and works well with the stealth magnets to ensures a remarkable tonal quality and clarity with a frequency response of 6 Hz to 75 kHz and an impedance of 60 Ohms.

The CNC-milled metal headband is hand-polished and accommodates a wide range of head sizes with an overall weight of 15.9 oz. The replaceable asymmetrical earpads conform around the human ear, comfortably distributing the weight evenly, but with a secure and sound grip. The supplied cable is made stronger with the improved materials of crystalline copper and crystalline silver wire, which provide a wide frequency range, low signal loss, and enhanced emphasis on the low-end for quality audio reproduction. The HIFIMAN SUSVARA ships with a detachable 1/4" cable and a detachable 4-pin XLR cable.
Stealth Magnets
Advanced magnet design for acoustically transparent sound reproduction
In traditional designs, the magnets get in the way of the sound waves, by reflection and diffraction. This creates constructive and destructive interference; as these points shift with frequency changes, there is a mass of wave interference taking place
The use of "Stealth Magnets" on the SUSVARA means the sound wave reproduction can take place without the necessary magnets getting in their own way, ruining the sonic purity of their output
Nanometer Grade Diaphragm
Combining the diaphragm with the stealth magnet technology produces audio with remarkable tonal quality and clarity:
Complex diaphragm construction
High tensile strength and low thickness and mass
Produces low distortion levels
Dynamic response
A thickness of under a millionth of a meter
Gold coating conductor on the diaphragm
Window Shade System
Carefully designed outer grille offers physical protection with minimal acoustic impact
Crafting the grille for controlled secondary reflections avoids any unwanted vibrations
Acoustic subtleties remain unhindered
Optimized to avoid any resonant frequencies
Ergonomic Headband
Ergonomic and comfortable headband
Designed for reliability and durability
CNC milled
Hand polished
Cables
Single crystalline copper wire combined with a single crystalline silver wire
Special composition ratio and quantity of the materials ensures low resistance in the signal transmission
High mechanical strength for daily use
Asymmetrical Earpads
Asymmetrical design conforms around the human ear
Comfortable distribution of weight evenly
Secure sound grip
Gently beveled pads
Contoured molding to the user's head
Provides comfort for long listening sessions
Reviews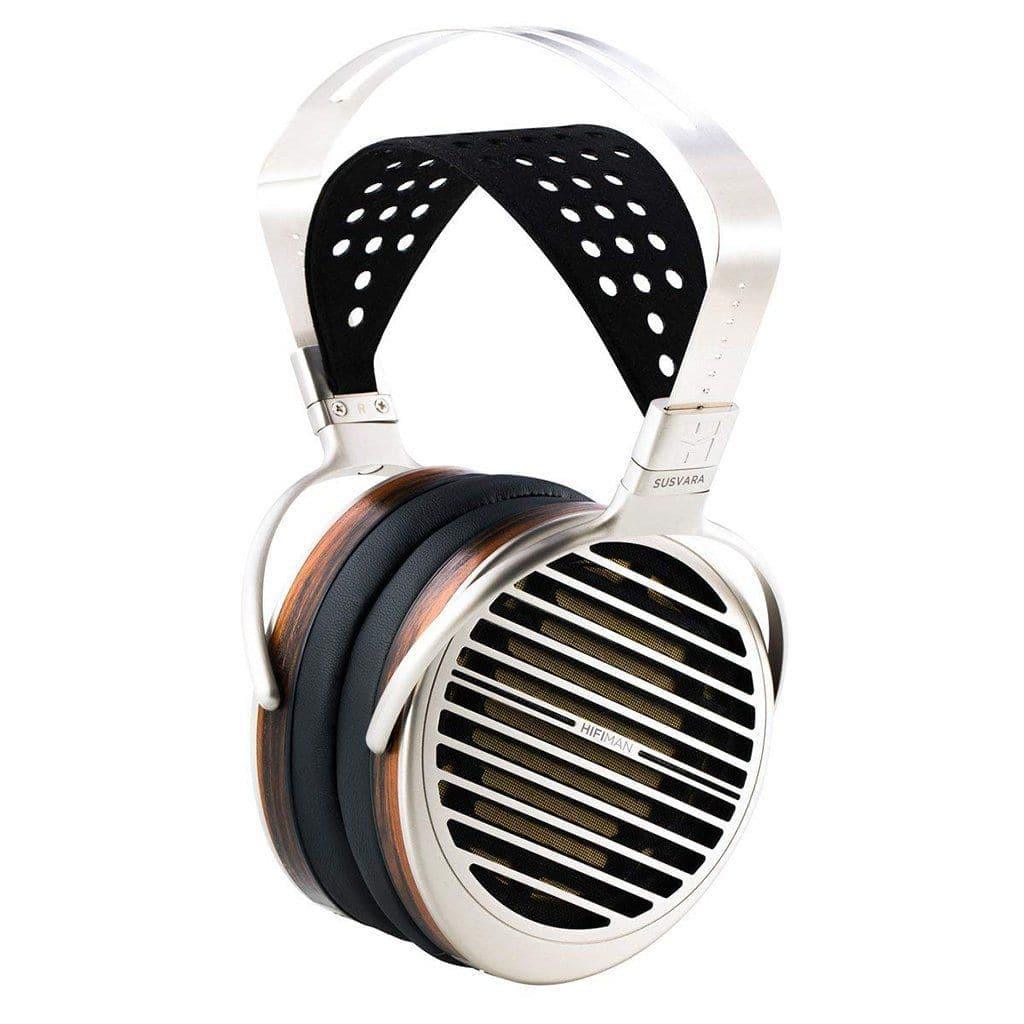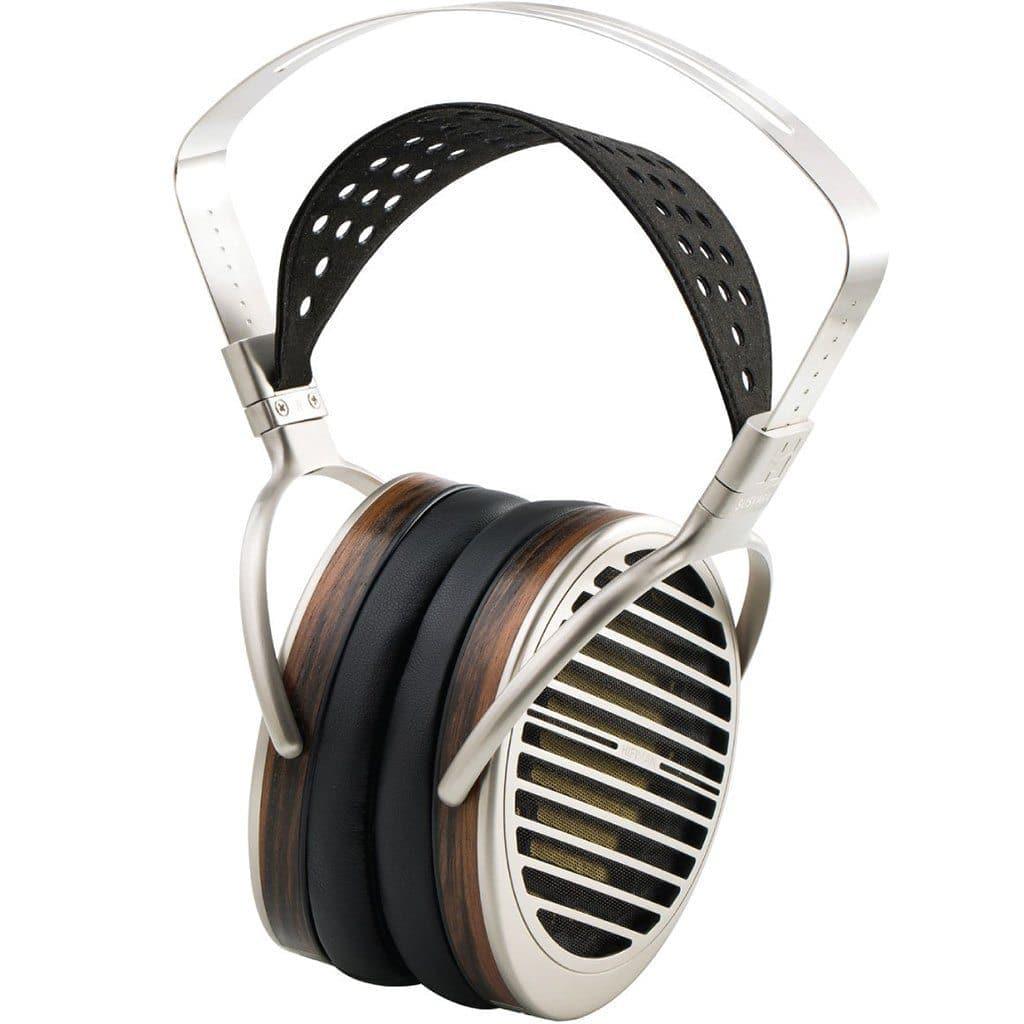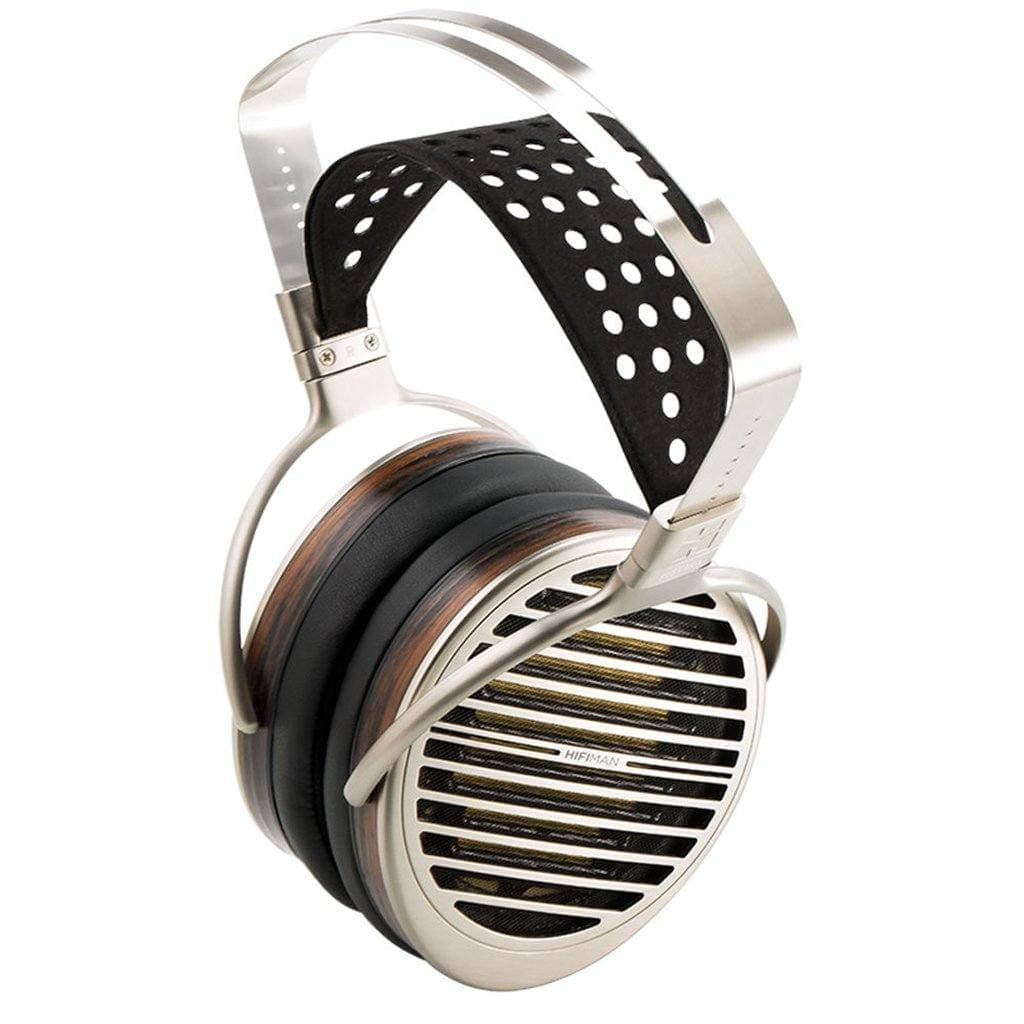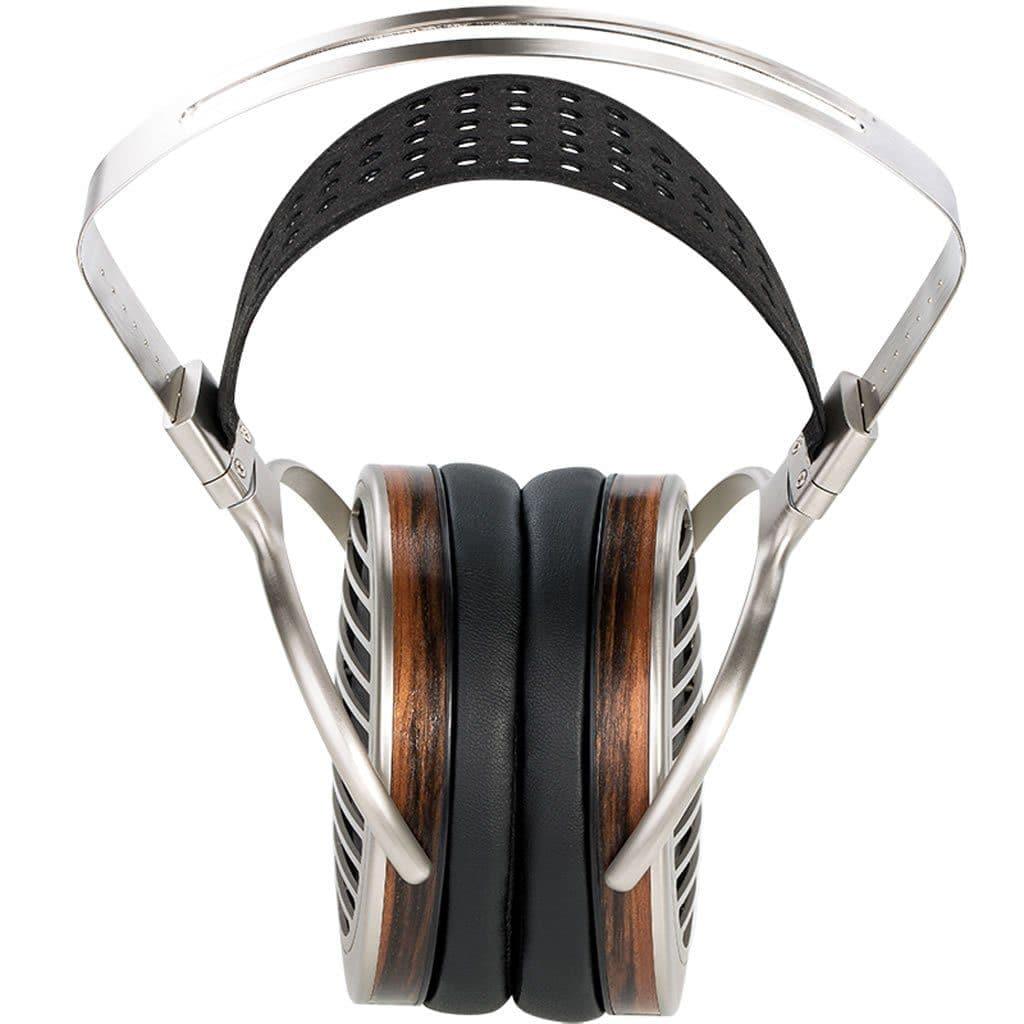 Add to cart