Hifiman
Sale price
$

50,000
Regular price
$

50,000.00
Unit price
per
Cup style

More information

Open-back headphone designs are often higher-performance but have poor noise isolation and leak sound. Closed-back designs provide better noise isolation and leak less sound.
Open-Back
Wearing style

More information

Over-ear headphones sit over your ear and surround your ear with a ring of padding. On-ear headphones are padded but rest on top of your ear. In-ear monitors are worn inside your ear canal.
Over-ear
Driver type

More information

Speakers and headphones use a device called a 'driver' to create sound. Different types of drivers have different strengths and weaknesses, but can all produce great sound. Common varieties include dynamic, planar magnetic, and electrostatic.
Electrostatic
Amp required

More information

Some headphones require the power of an amplifier to reach comfortable listening volumes.
Yes
Amplifier type

More information

Translation missing: en.products.product.amplifier_type_info
Vacuum tube
Connectivity

More information

Connectivity refers to the method in which the headphones connect to the audio source. Headphones can be either wired or wireless.
Wired
Requires special order
Special order items cannot be canceled, returned or refunded.
365-day returns
Don't love it? Return it any time in the first year of ownership for a small fee
View full details
Hifiman
Hifiman Shangri-La SR Electrostatic Headphones & Amp System
Sale price
$

50,000
Regular price
$

50,000.00
Unit price
per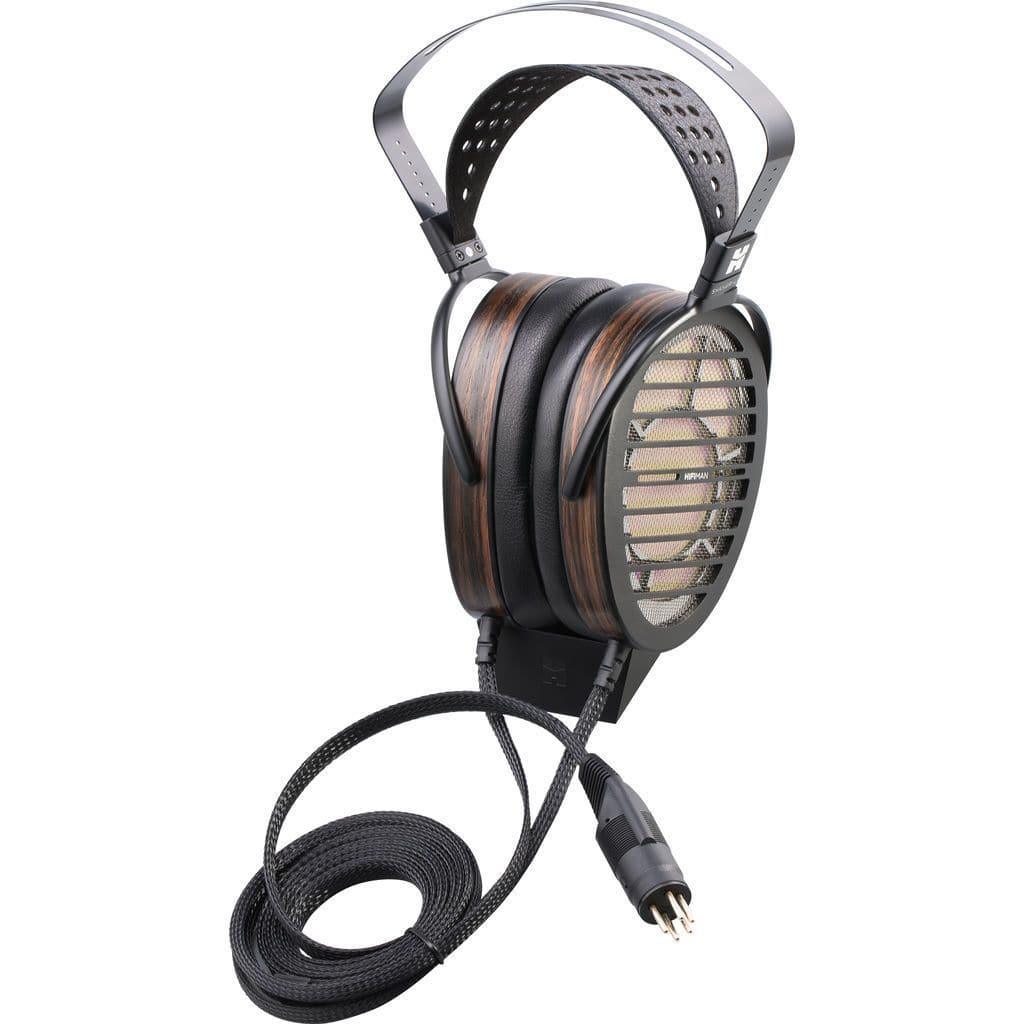 *Each Hifiman Shangri-La Sr System is made-to-order and takes 1-2 months to fulfill.
The HIFIMAN Shangri-La Sr System includes the Hifiman Shangri-La Sr electrostatic headphones and a Hifiman Shangri-La Sr electrostatic headphone amplifier. Featuring four vacuum tubes and durable aluminum alloy construction, the amplifier drives the headphones to produce a wide frequency response with low distortion. Designed for audiophiles, the Shangri-La Sr System offers balanced XLR and unbalanced RCA inputs for connection to a variety of signal sources such as media players, DACs, or phono preamps.
Hifiman Shangri-La Sr Electrostatic Over-Ear Headphones
The HIFIMAN Shangri-La Sr Electrostatic Over-Ear Headphones are open-back headphones designed to deliver detailed reproduction of dynamics and frequencies. When driven by the Shangri-La Sr headphone amplifier (available separately), the headphones yield a 7 Hz to 120 kHz frequency response via low-distortion Nanotech drivers. Acoustically transparent mesh grating and nanometer-thick dust covers protect the diaphragms without compromising sonic integrity.
The combination of lightweight aluminum alloy construction, padded earcups, and a hybrid headband design ensures comfortable wearing even for extended periods of time. The 6.6' attached cable is terminated with a 5-pin headphone connector, which allows direct hookup to a compatible electrostatic headphone amplifier.
Key Features
Nanotech drivers are less than 0.001mm thick and couple fast transient response with near-zero distortion
Nano-particle coated diaphragms provide extended high-frequency response
Metal mesh stators work close to the diaphragms for enhanced openness and minimized distortion
Stator frames incorporate special alloys to ensure sonic stability and reduce distortion
At only 50µm thick, the mesh grating allows sound waves below 1 MHz to pass though
550 to 650V bias voltage
Ergonomic and lightweight construction
Hifiman Shangri-La Sr Electrostatic Headphone Amplifier
The HIFIMAN Shangri-La Sr Electrostatic Headphone Amplifier is designed to drive and complement Shangri-La Sr electrostatic headphones. Its enclosure—constructed of an aviation-grade aluminum alloy and topped with a tempered glass panel—is adorned with four 6SN7 vacuum tubes and four custom-made 300B tubes, which deliver warm tone and consistent output power for the Shangri-La Sr headphones (available separately). The volume level is controlled via a 24-step attenuator with 23 separate resistors.
A rear-panel switch allows easy selection of either stereo input—balanced XLR 3-pin or unbalanced RCA coaxial. The selected input is fed through the internal circuitry and externally mounted tubes to the two 5-pin female headphone outputs, allowing simultaneous connection of two pairs of Shangri-La Sr headphones.
Key Features
Eight vacuum tubes—four 6SN7s and four custom-designed, custom-made 300Bs—sit atop the amplifier
The 300B tubes work as the direct driving stage with no capacitors or transformers between the tubes and your headphones
Relay-based attenuator with 23 separate resistors enables 24-step volume control
Durable aviation-grade aluminum alloy with contrasting tempered glass top panel
Reviews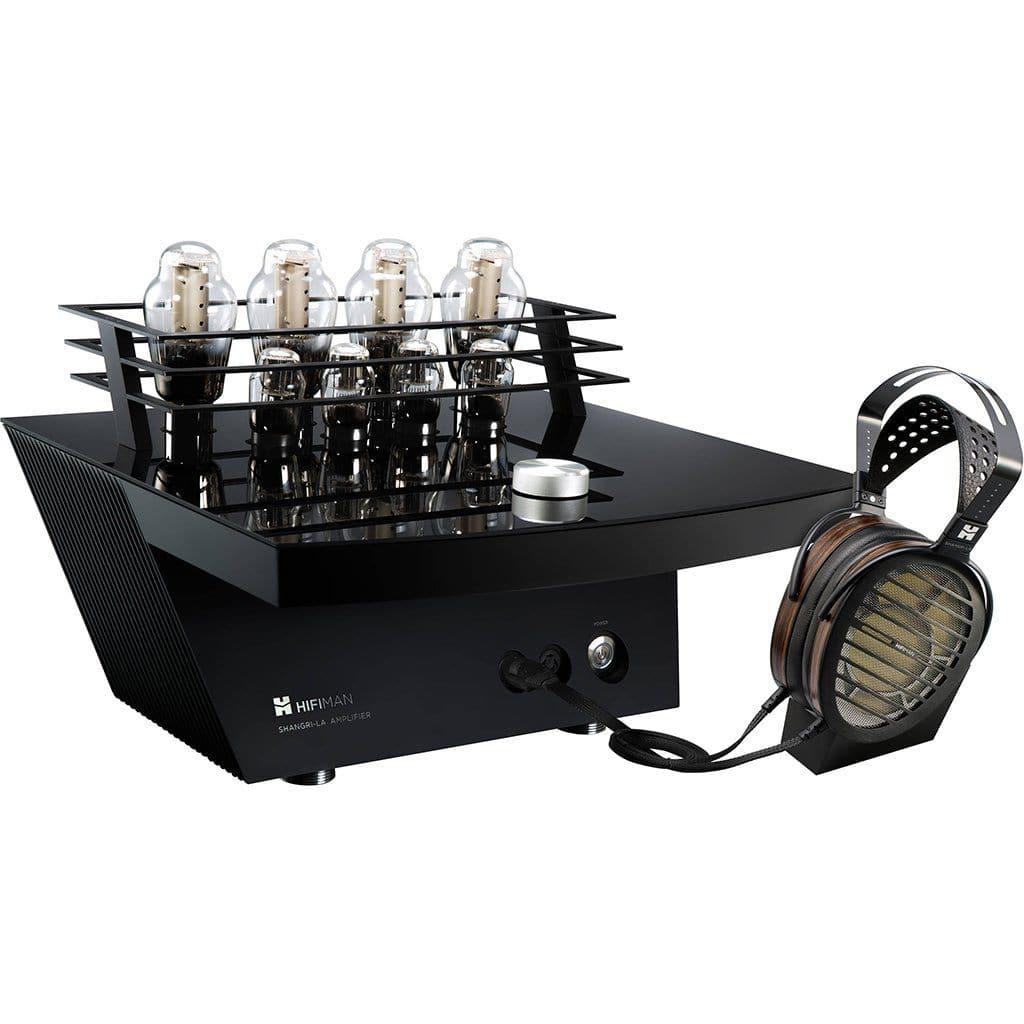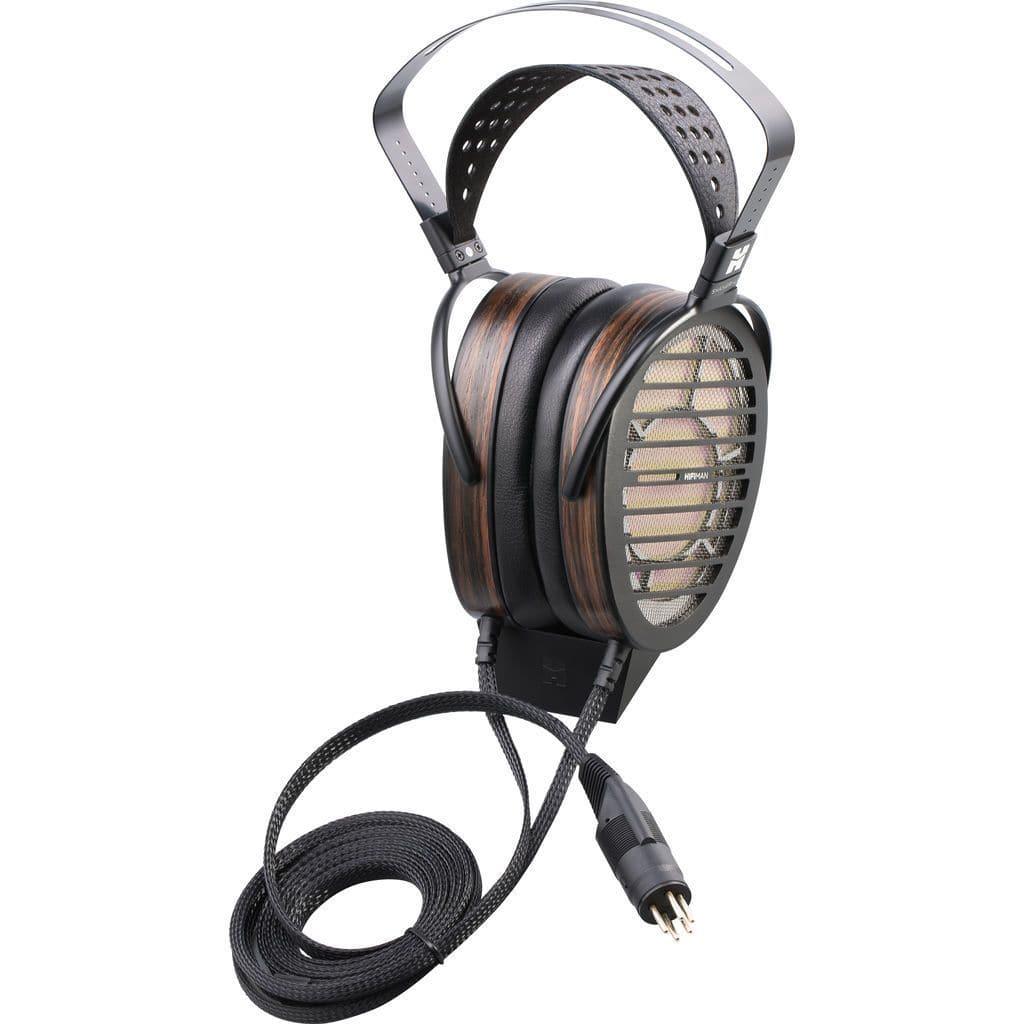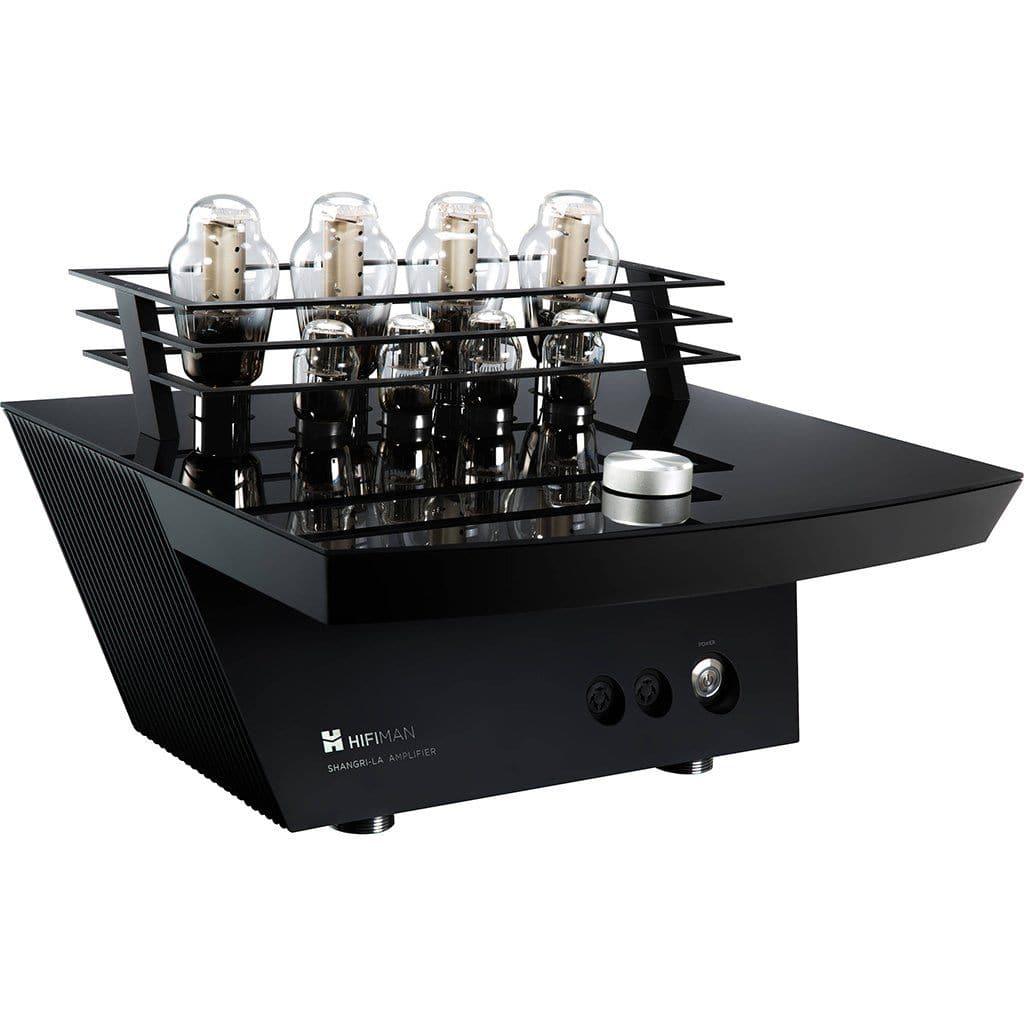 Add to cart