Hifiman
Sale price
$

1,399
Regular price
$

2,999.00
Save 53%
Unit price
per
Cup style

More information

Open-back headphone designs are often higher-performance but have poor noise isolation and leak sound. Closed-back designs provide better noise isolation and leak less sound.
Open-Back
Wearing style

More information

Over-ear headphones sit over your ear and surround your ear with a ring of padding. On-ear headphones are padded but rest on top of your ear. In-ear monitors are worn inside your ear canal.
Over-ear
Driver type

More information

Speakers and headphones use a device called a 'driver' to create sound. Different types of drivers have different strengths and weaknesses, but can all produce great sound. Common varieties include dynamic, planar magnetic, and electrostatic.
Planar Magnetic
Amp required

More information

Some headphones require the power of an amplifier to reach comfortable listening volumes.
Yes
Connectivity

More information

Connectivity refers to the method in which the headphones connect to the audio source. Headphones can be either wired or wireless.
Wired
Pre-pay to reserve
Back-order items usually ship within several weeks
View full details
Hifiman
Hifiman HE1000 V2 Headphones - Stealth Magnet Edition
Sale price
$

1,399
Regular price
$

2,999.00
Save 53%
Unit price
per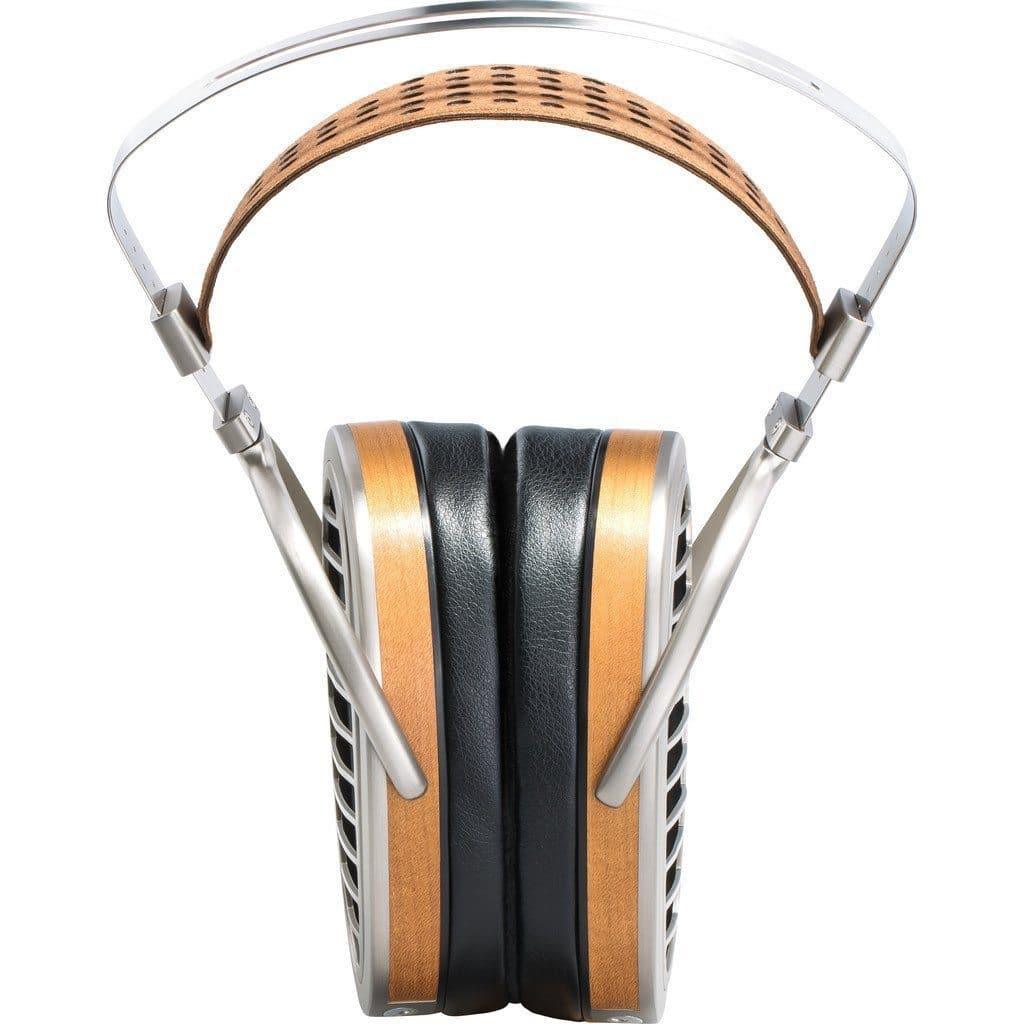 The HE1000 V2 Planar Magnetic Open-Back Headphones from Hifiman have been updated from their previous model HE1000 headphones and offer redesigned earpads that are thick with an asymmetrical shape, a stronger cable, and polyester earpad surfaces instead of velour material to increase sound transparency for use in the home, studio, with portable devices, and more.
Featuring diaphragms so thin they are measured in nanometer thickness, the result is a pair of headphones that have a frequency response of 8 Hz to 65 kHz and an impedance of 32 Ohms. Their updated headband design will accommodate a wider range of head sizes. Their planar driver is the cornerstone of their remarkable sound.
The headphones have an updated earcup design that is trimmed down in size for a slimmer, sleeker look; they are now 11mm in thickness, a significant reduction in size from the original model's 14mm measurement. The earpads have become thicker with an asymmetrical shape that follows the form of the earcups. They are supplied with a cable that is made stronger with the improved materials of crystalline copper and crystalline silver wire, and built with a wide frequency range, low signal loss, and enhanced emphasis on their low-end for quality audio reproduction. A 1/8" cable and a 4-pin XLR cable are also included.
Key Features
These headphones feature an ultra-thin diaphragm for lightning-fast response, uncanny detail, and ultra-low distortion
Their 93 dB high sensitivity allows virtually any smartphone or portable audio device to deliver low distortion and professional sound quality
They have a window-shade grille design that greatly reduces sonic reflections for clearer sound
The headphones have a lightweight, ergonomic headband for a better fit, improved sound, and better comfort for longer-term listening. They have been designed to accommodate a wider range of head sizes
Their Asymmetrical earcups follow the natural shape of the human ear and have been updated from the original 14mm in thickness to 11mm in thickness
They have a user-replaceable connector-cable design that allows for easily switching to or from other cables
The supplied cables are made stronger by incorporating crystalline copper and crystalline silver wire. They are custom designed for wide frequency range, low signal loss, and enhanced emphasis on the low-end for quality audio reproduction
The earpad surface that makes contact with the head has been changed from velour to polyester to increase sound transparency
Specifications
Title
Description
Sensitivity

More information

Headphone sensitivity measures how loud a pair of headphones will be at a given signal strength. Headphones with higher sensitivity ratings will produce louder sounds than headphones with lower sensitivity ratings. It is measured in dB SPL (decibels of sound pressure level) per unit of power (typically 1 milliWatt) or sometimes unit of voltage (typically 1 Volt) from the source at a frequency of 1 kHz.

90dB
Total Harmonic Distortion (THD)

More information

When driving headphones at high volumes, it is possible for the diaphragm (the 'speaker' inside the headphones) to be unable to move fast enough. This leads to distortion, manifesting itself as crackling, popping or the alteration of musical notes. Most headphones will fall below 1% THD.

Frequency Response

More information

Headphone frequency response refers to the frequency-specific sensitivity of the output. Frequency responses show the range that headphones are capable of reproducing—a graph shows which frequencies are accentuated over others. The ideal range covers the audible sound range of 20 Hz – 20 kHz.

8Hz-65KHz
Driver Type
Planar Magnetic
Driver Materials & Size
Headphone Weight
420 grams
Warranty

More information

Warranty differs from manufacturer to manufacturer. Warranty covers factory defects but most manufacturers do not cover drops, water damage, driver damage, mistreatment of the product, etc.. It is always best to look at the manufacturer's website for the most up to date warranty information.

1 year manufacturer's warranty
Reviews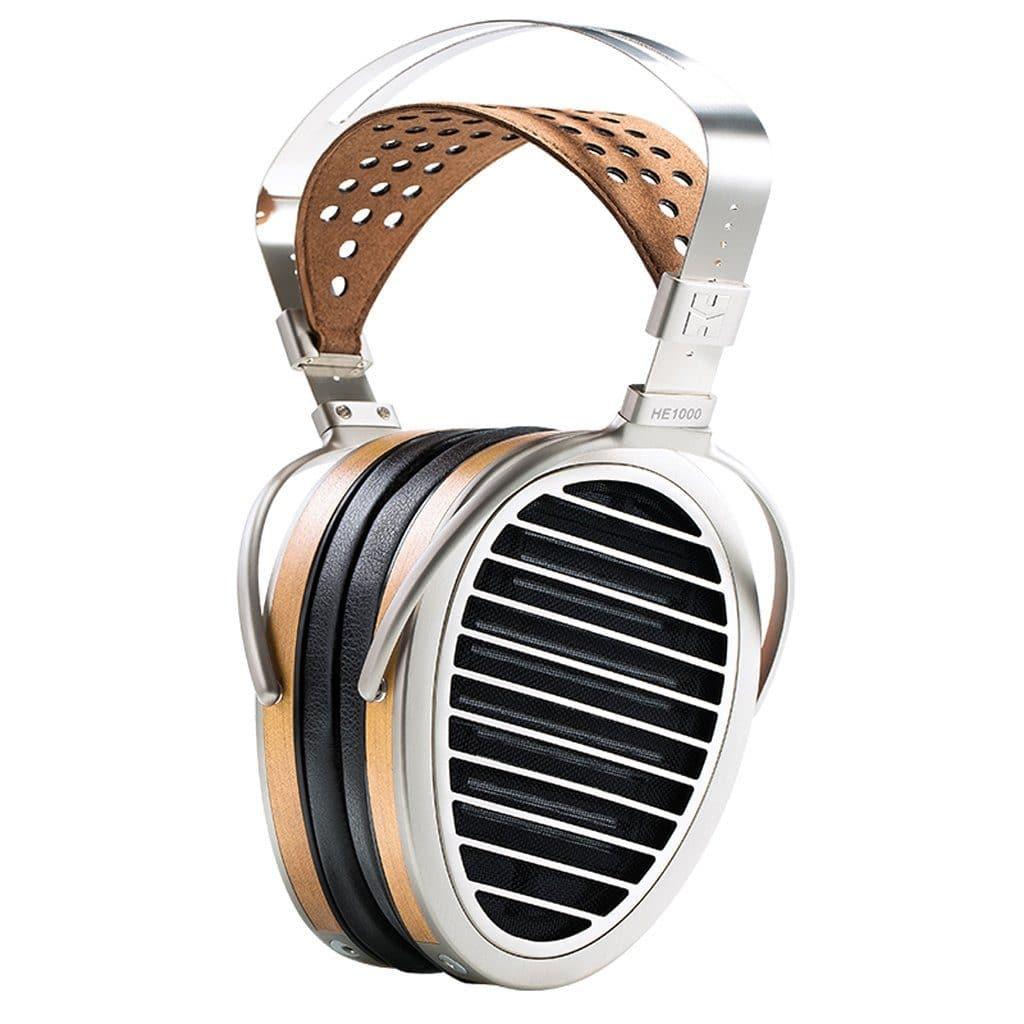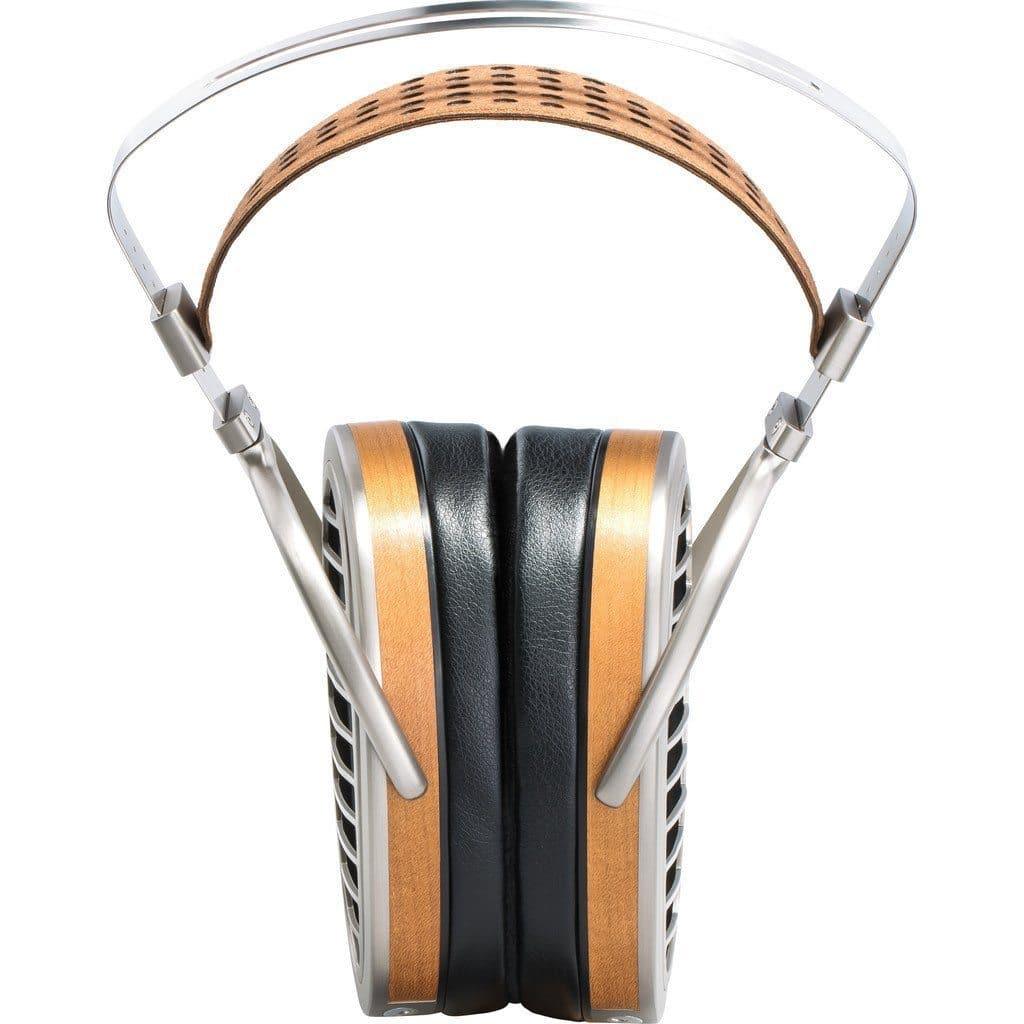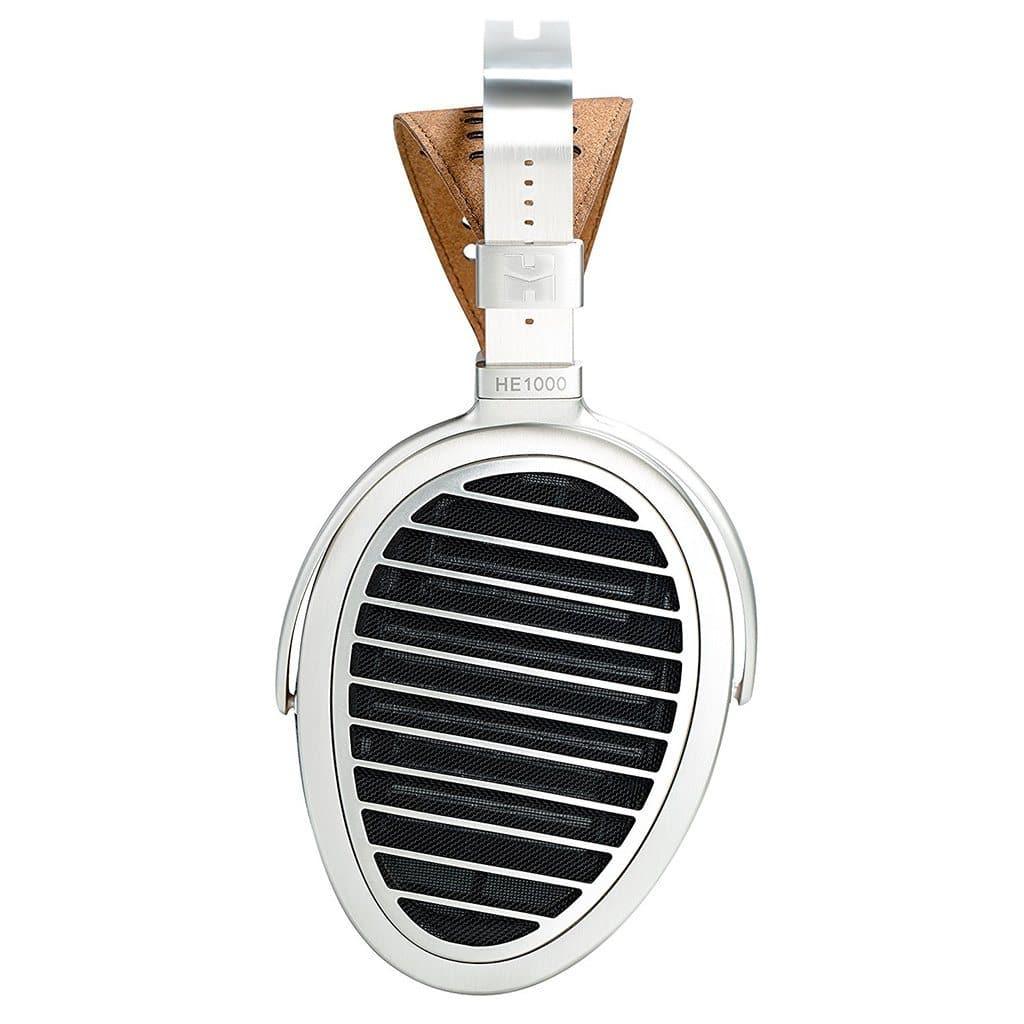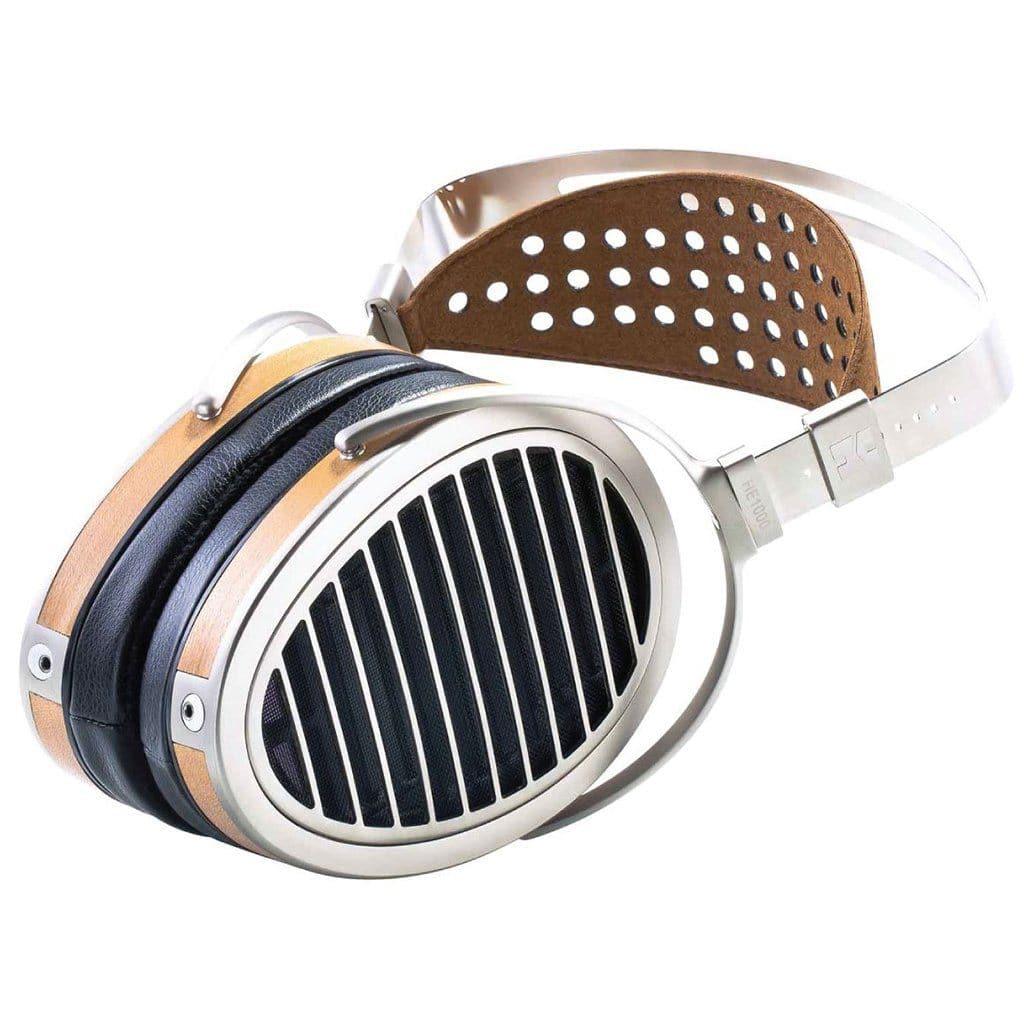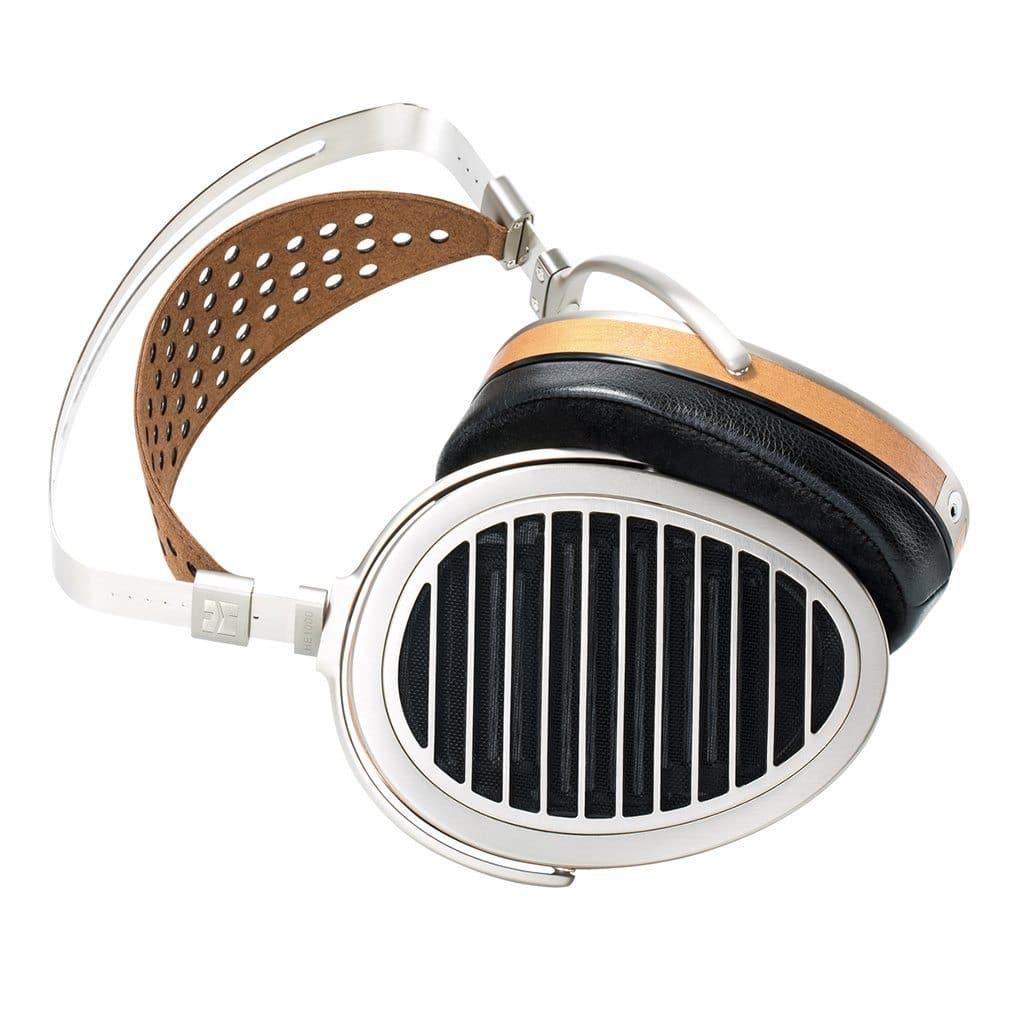 Pre-pay to reserve