Hifiman
Sale price
$

799
Regular price
Unit price
per
Amplifier type

More information

Translation missing: en.products.product.amplifier_type_info
Solid-state
Connectivity

More information

Connectivity refers to the method in which the headphones connect to the audio source. Headphones can be either wired or wireless.
Wired
Portability

More information

DACs and amplifiers can either be carried around or meant for static desktop use
Not Portable
View full details
Hifiman
Hifiman EF600 Headphone Amplifier and DAC
Sale price
$

799
Regular price
Unit price
per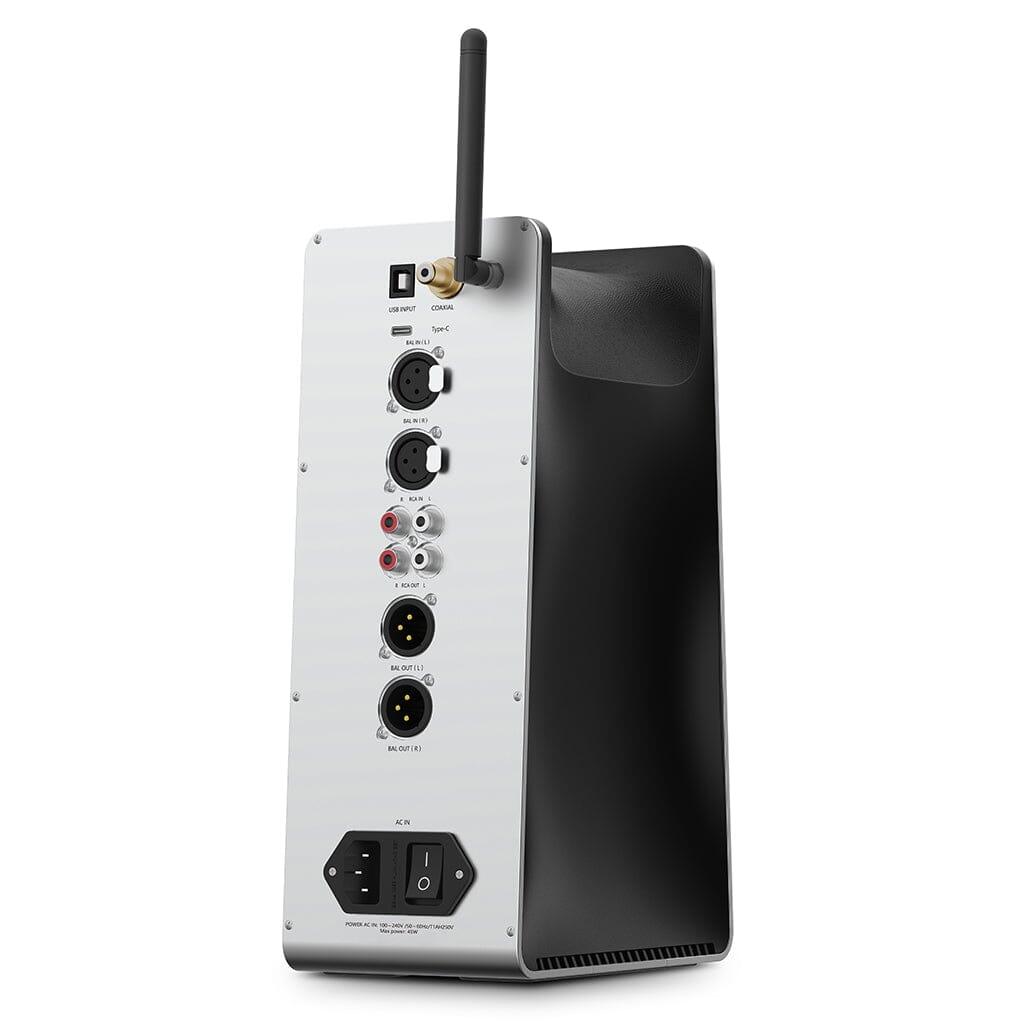 Experience Audio Excellence with Hifiman EF600
Discover the new benchmark in audio performance with the Hifiman EF600, a masterpiece that combines a powerful headphone amplifier with the precision of the Hymalaya Pro DAC. Engineered to deliver exceptional power and accuracy, the EF600 stands as a testament to HiFiMAN's commitment to redefining audio quality. Designed to cater to the most demanding audiophiles, the EF600 showcases the HiFiMAN legacy of innovation and excellence in the world of audio technology.
Unleash the Power for Demanding Headphones
The Hifiman EF600 is designed to push the boundaries of audio performance, offering ample power to drive even the most demanding headphones, including the HiFiMAN Susvara. This amp provides an immersive listening experience by ensuring that every nuance of your music is reproduced faithfully, no matter the headphones you choose. Whether you're diving into the intricate details of classical compositions or feeling the impact of bass-heavy tracks, the EF600 delivers power and precision in perfect harmony.
Precision Meets Smooth Delivery with Hymalaya Pro DAC
At the heart of the EF600 lies the Hymalaya Pro ladder DAC, a pinnacle of accuracy and musicality. The ladder DAC employs a unique array of precision resistors in a ladder configuration, resulting in an exceptional conversion of the digital signal. This technology guarantees unparalleled accuracy while maintaining a smooth, natural delivery of your favorite tunes. Signal-to-noise ratio, total harmonic distortion, and energy consumption are all optimized to provide an unparalleled musical experience.
Ergonomic Design, Efficient Workspace
The EF600 isn't just about remarkable sound – it's designed with your convenience in mind. Its highly ergonomic form maximizes desktop efficiency, allowing you to optimize your workspace. The amp's industrial design serves a dual purpose, offering both powerful audio performance and functioning as a stylish headphone stand. Say goodbye to clutter as the EF600 enhances your listening environment both sonically and visually.
Exceptional Versatility
The Hifiman EF600 boasts a level of versatility that matches its audio prowess. Equipped with fully balanced input and output connections, this amplifier seamlessly integrates into your audio setup, delivering the highest-quality sound possible. It's not just an amp; it's a comprehensive audio solution. The EF600 supports high-resolution Bluetooth connectivity, ensuring you can enjoy lossless sound reproduction even wirelessly, and it features a range of inputs including RCA and XLR, making it compatible with various audio sources.
Technical Specifications
Dimensions (Top): 4" x 5.245" (104mm x 135mm)
Dimensions (Bottom): 4" x 6.5" (104mm x 165mm)
Height: 11" (283mm)
Outputs: 6.3mm single-ended, XLR four-pin balanced, Dual (L/R) XLR three-pin full Balanced line outputs
Rear Inputs: RCA, USB-B, and USB-C source connectors
Signal-to-Noise Ratio: 118dB (weighted)
Channel Separation: 131+/-3dB
THD+N (Line Out): 0.0014% (-8dB)
Maximum Power Output: 5.12 Watts per channel @32 Ω (Balanced), 1.8 Watts per channel @32 Ω
Package Contents
Hifiman EF600
Power Cord
HiFiMAN 1 Year Warranty
Reviews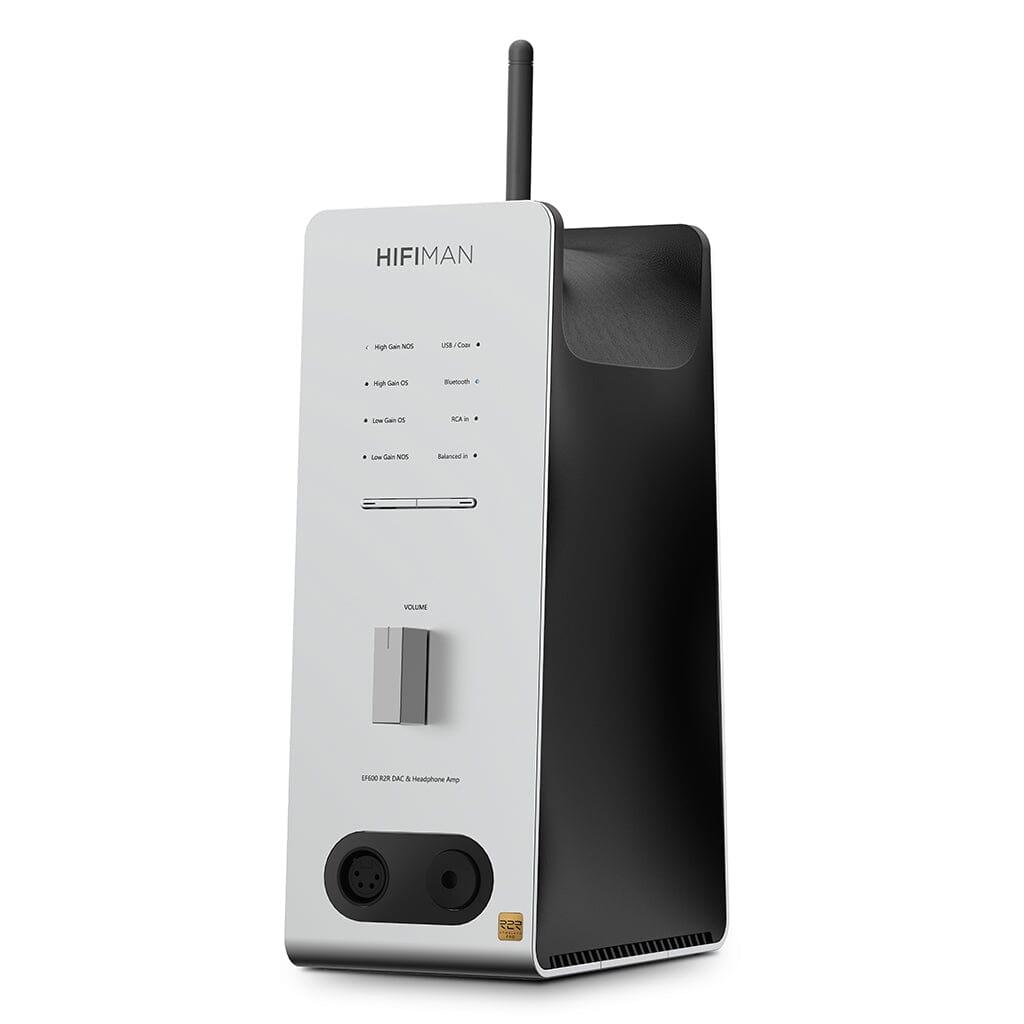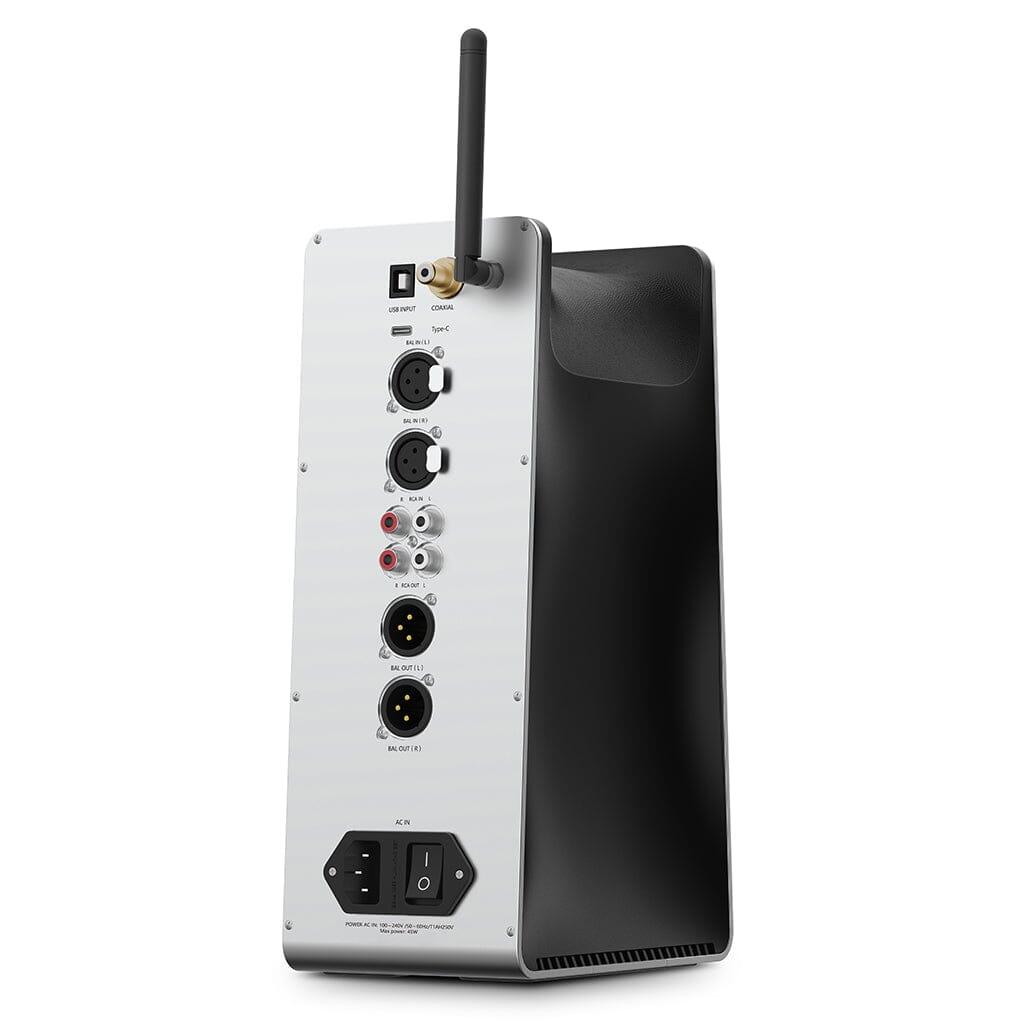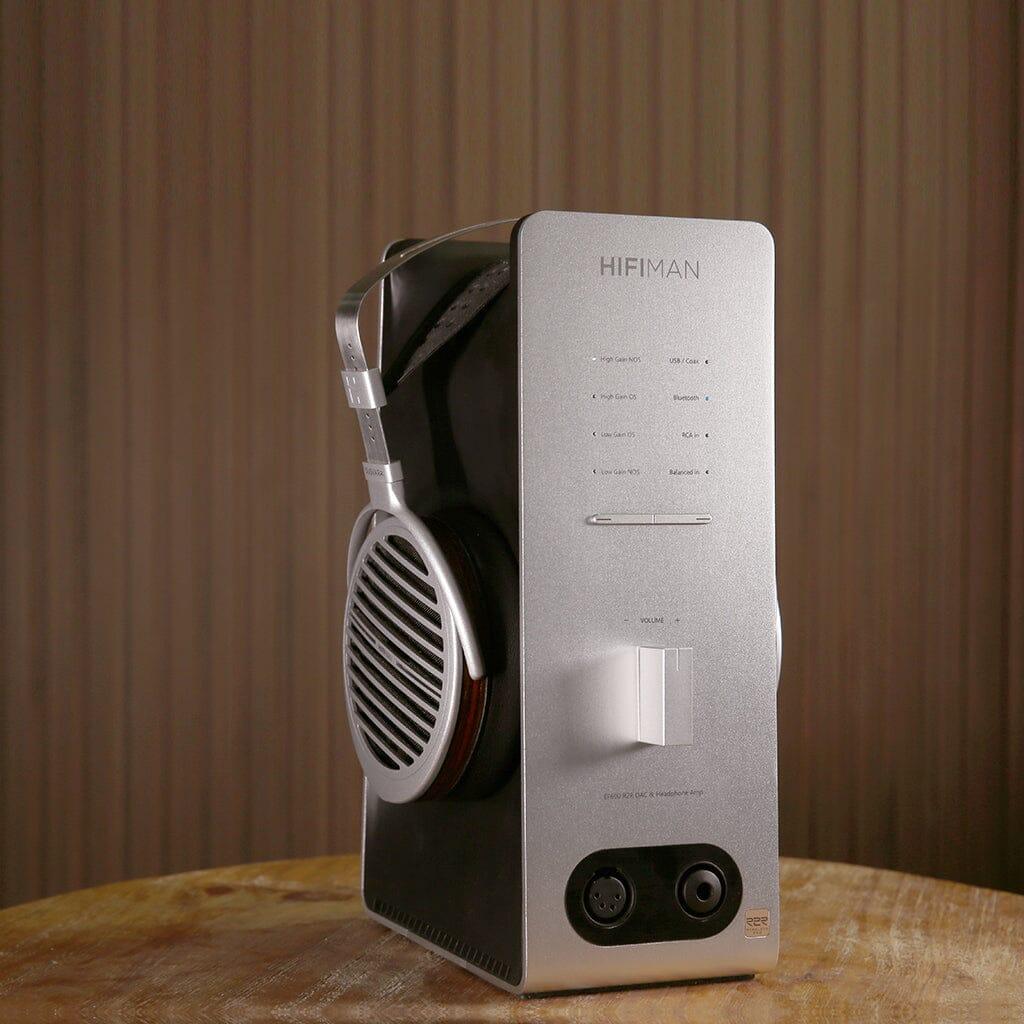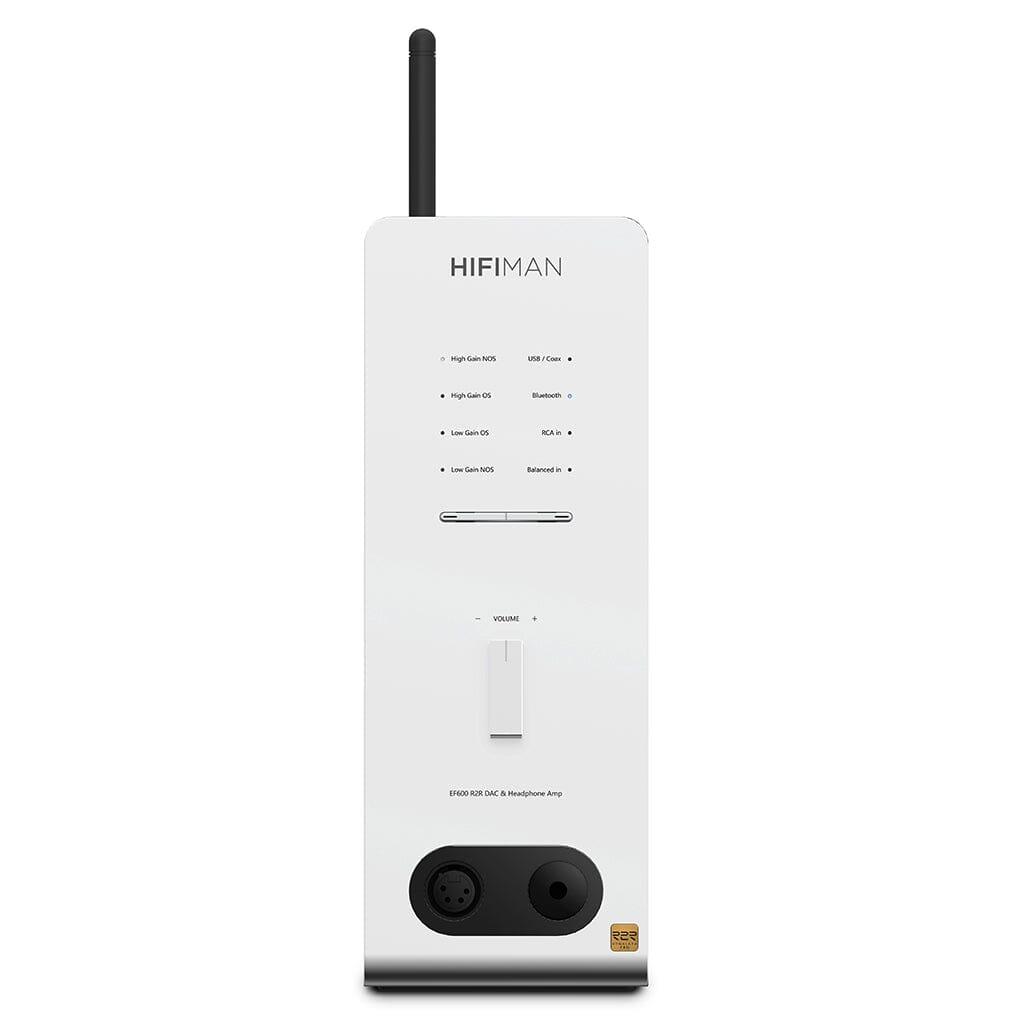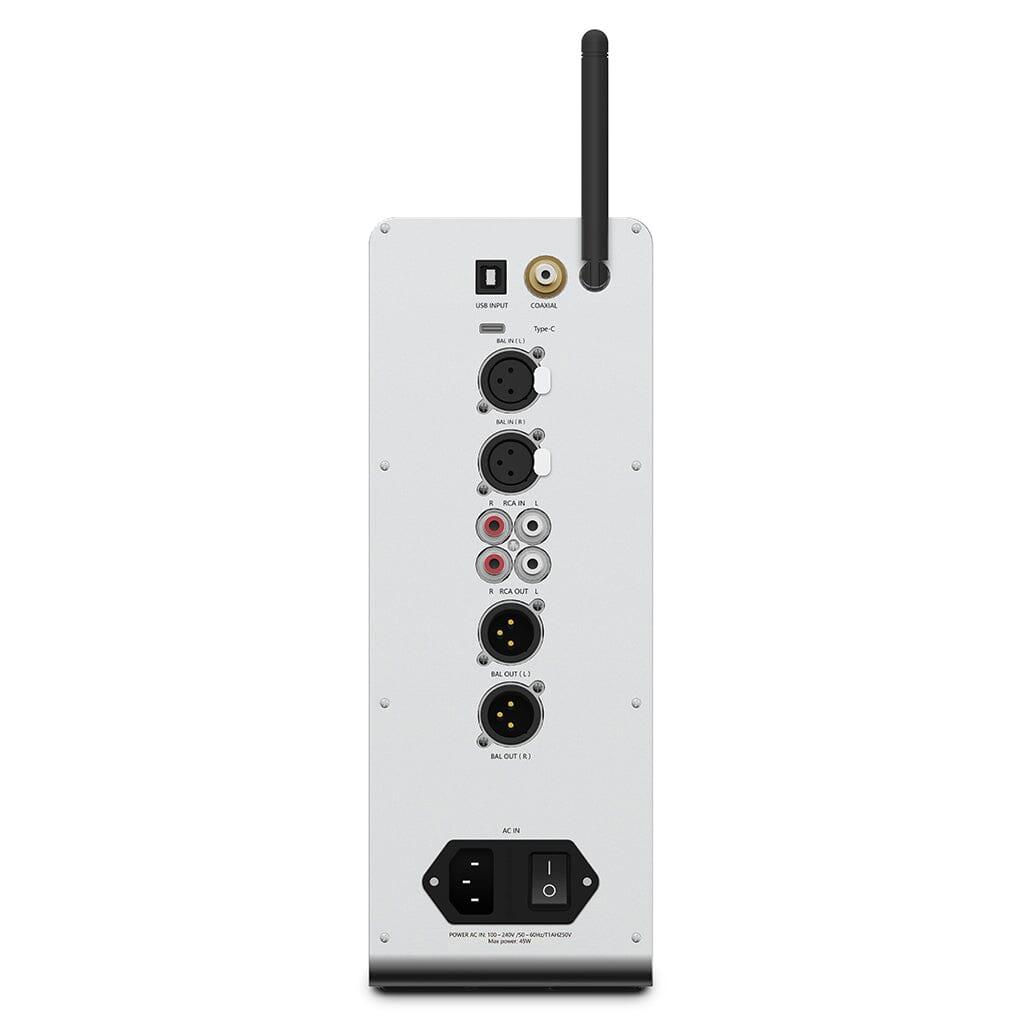 Add to cart