Hifiman
Sale price
$

1,999
Regular price
Unit price
per
Cup style

More information

Open-back headphone designs are often higher-performance but have poor noise isolation and leak sound. Closed-back designs provide better noise isolation and leak less sound.
Closed-Back
Wearing style

More information

Over-ear headphones sit over your ear and surround your ear with a ring of padding. On-ear headphones are padded but rest on top of your ear. In-ear monitors are worn inside your ear canal.
Over-ear
Driver type

More information

Speakers and headphones use a device called a 'driver' to create sound. Different types of drivers have different strengths and weaknesses, but can all produce great sound. Common varieties include dynamic, planar magnetic, and electrostatic.
Planar Magnetic
Amp required

More information

Some headphones require the power of an amplifier to reach comfortable listening volumes.
Yes
Connectivity

More information

Connectivity refers to the method in which the headphones connect to the audio source. Headphones can be either wired or wireless.
Wired
View full details
Hifiman
HiFiMAN Audivina Closed-Back Headphones
Sale price
$

1,999
Regular price
Unit price
per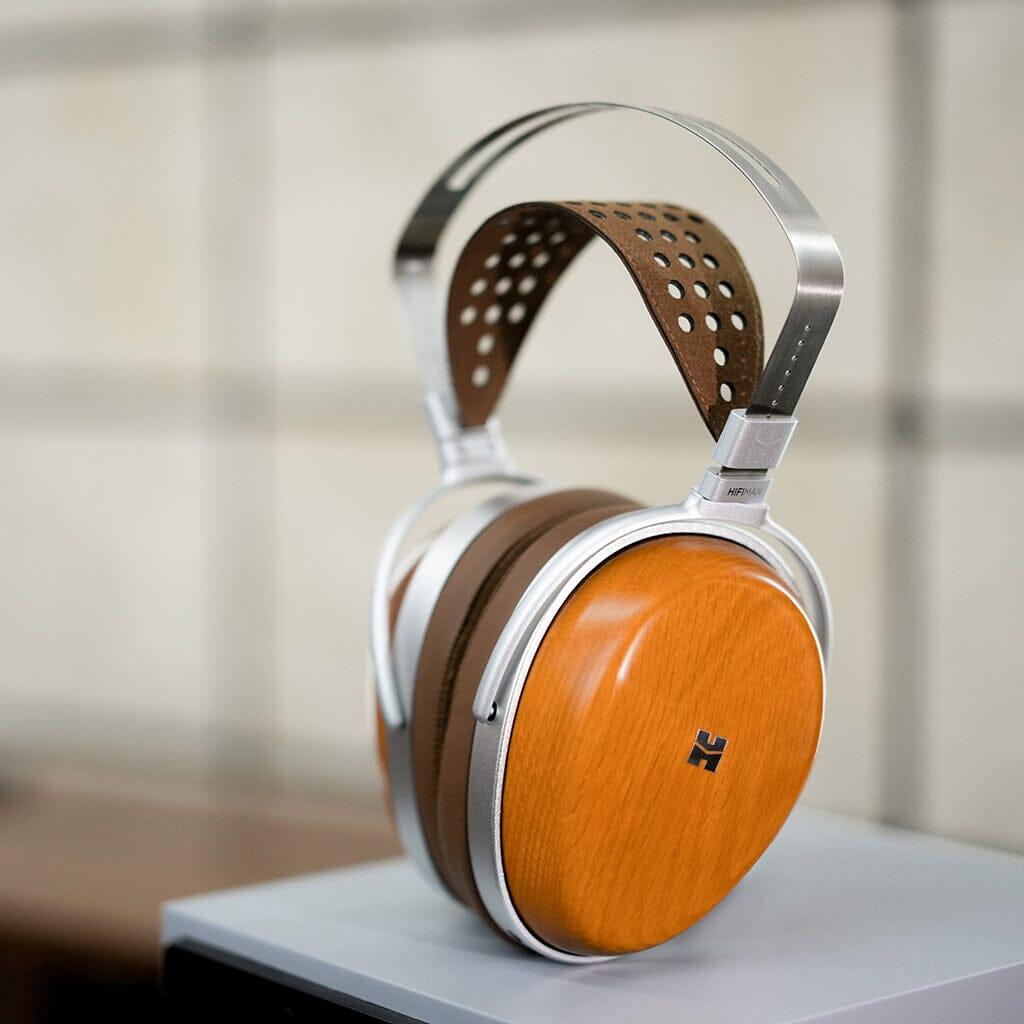 Introducing the new Hifiman Audivina, a closed-back headphone designed for studio pros and hobbyists. The Audivina relies on Hifiman's renowned Stealth Magnets technology to enable sound waves to pass through the magnets without generating interference. The design is featured on their flagship headphone for a reason because of the fidelity and clarity that only Stealth Magnets can achieve. The Audivina features acoustical architecture based on the finest concert halls in Europe: The Beyreuth Festival Theater in Germany.
The resonance chamber is inspired and designed after the Beyreuth, which is famous for multi-stage attenuation that contributes to the listener hearing a wide, detailed soundstage in a small, enclosed space. The sound takes a circuitous route through the chamber, creating a wide soundstage beyond what is typically associated with similarly priced products.
The Audivina sounds as good as it looks. The silver accents of the metal headband combined with the brown leather of the headrest and ear pads are timeless. The closed-back wooden ear cup design is familiar enough for Hifiman headphone fans, but the design is distinct and premium. Hifiman has made a truly beautiful headphone that stands apart from the crowd.
Advanced Magnet Design
The advanced magnet design is acoustically transparent, dramatically reducing reflections that degrade the integrity of the sound waves, yielding only pure sonic output that is accurate.
"When we first developed Stealth Magnets, I knew the design holds tremendous value for the pro audio market," said Dr. Fang Bian, President, and CEO, HIFIMAN Electronics. "The complete lack of interference guarantees accurate reproduction, so crucial when recording and mixing music. Of course, audiophiles will appreciate listening to music on AUDIVINA for exactly the same reason."
- Dr. Fang Bian
Designed for Comfort
Audivina's ergonomic headband is constructed of high-precision CNC (computer numerical control) metal that is hand-polished for the ideal combination of comfort and durability. The cable socket is designed to ensure contact resistance remains low with no audible effect on the signal path. Earpads are manufactured from eco-friendly, silky leatherette material. Sonics and comfort are maximized for hours-long listening sessions.
Technical Specifications
Frequency response: 5Hz-55kHz
Impedance: 20Ω
Sensitivity: 97dB
Weight: 470 grams/16.57 ounces
Accessories
1 x Single-end 3.5mm cable (1.5m)
1 x XLR balanced cable (3m)
1 x Single-end 6.35mm cable (3m)
Reviews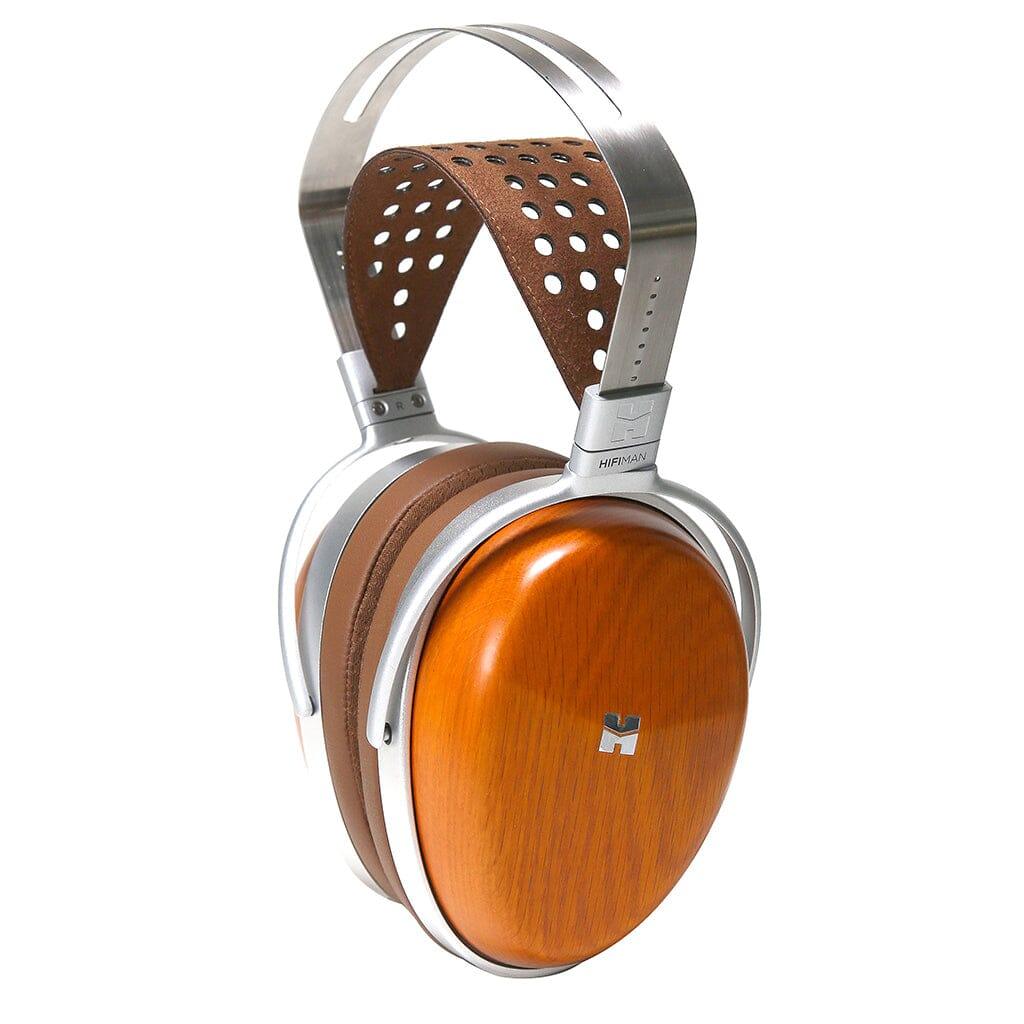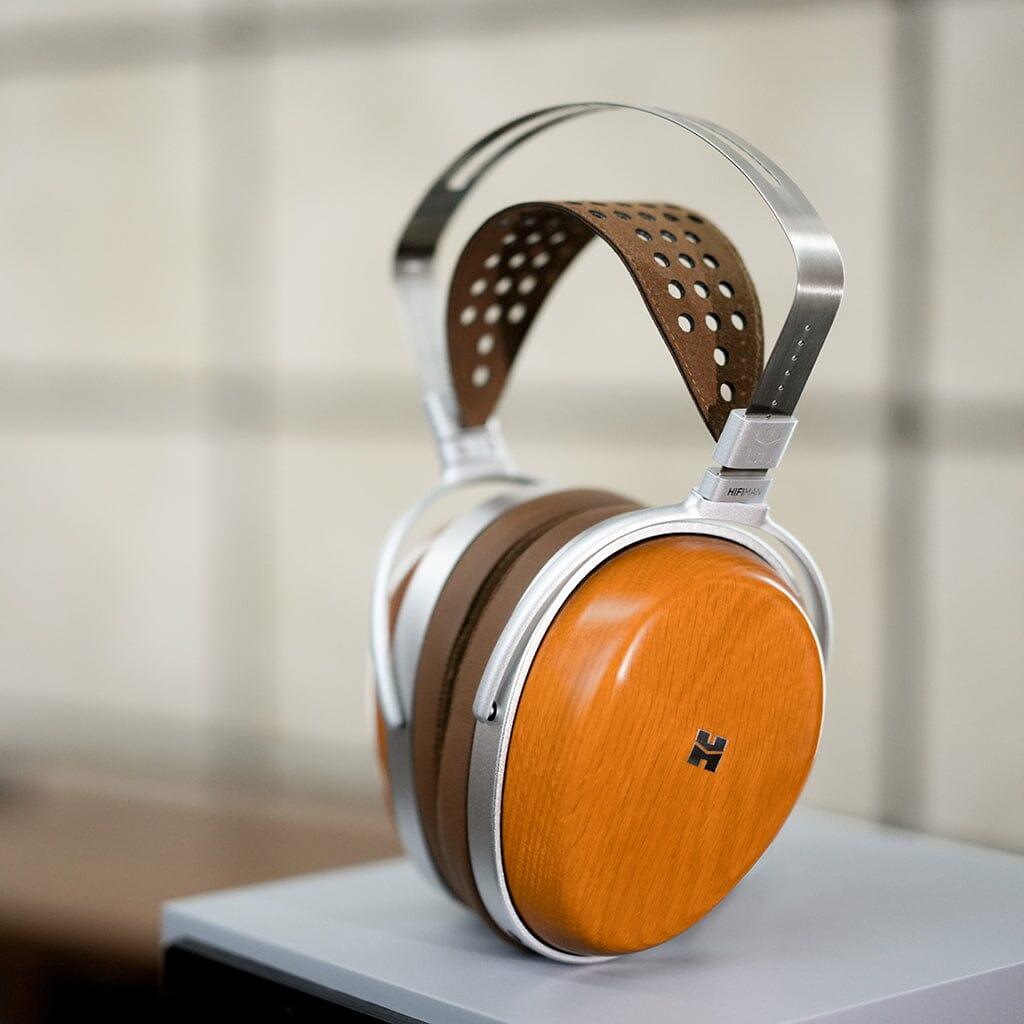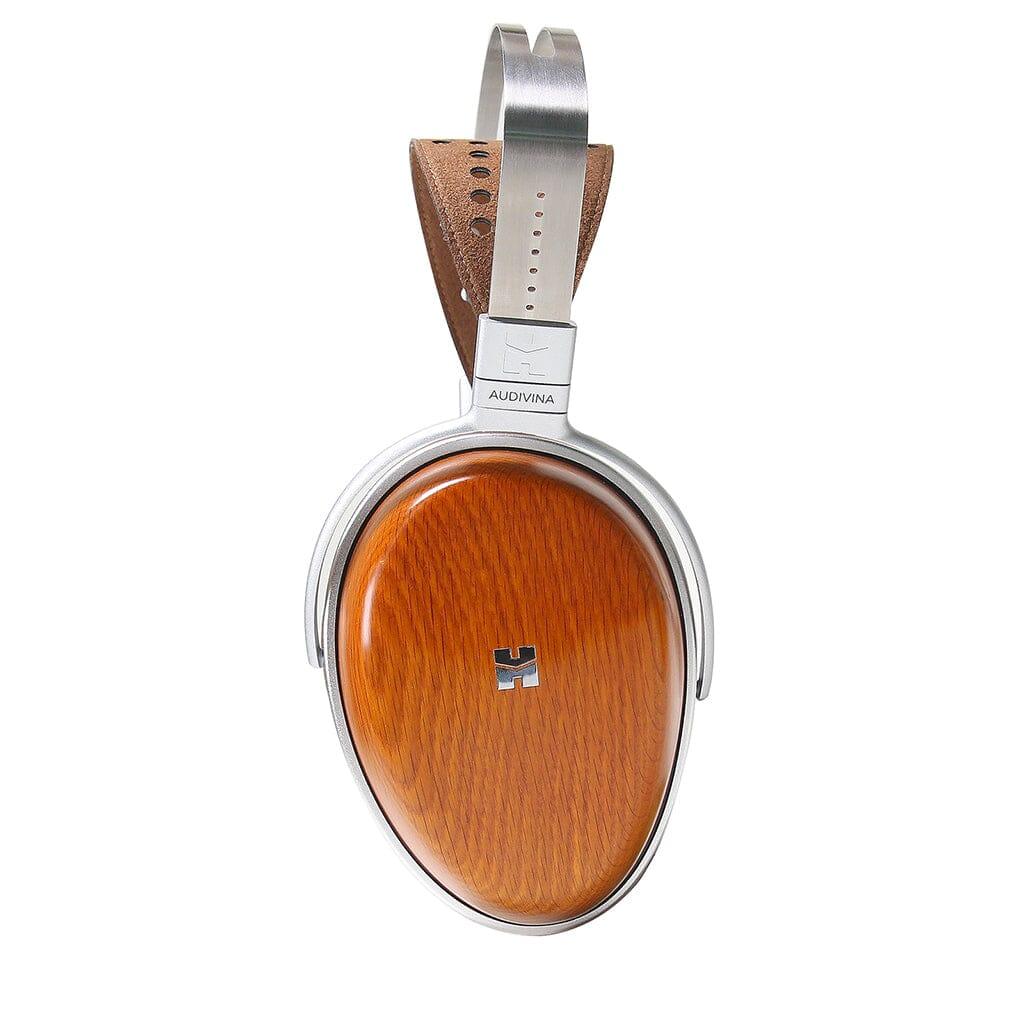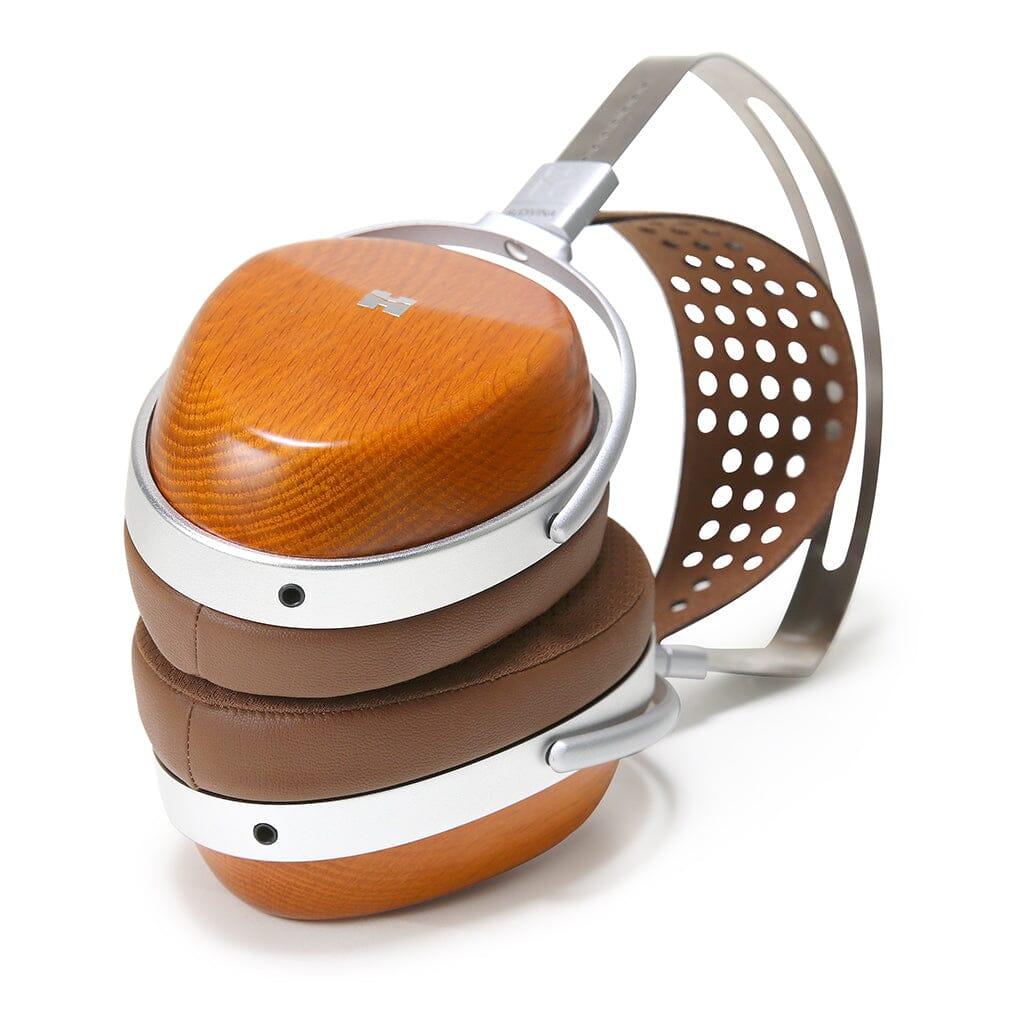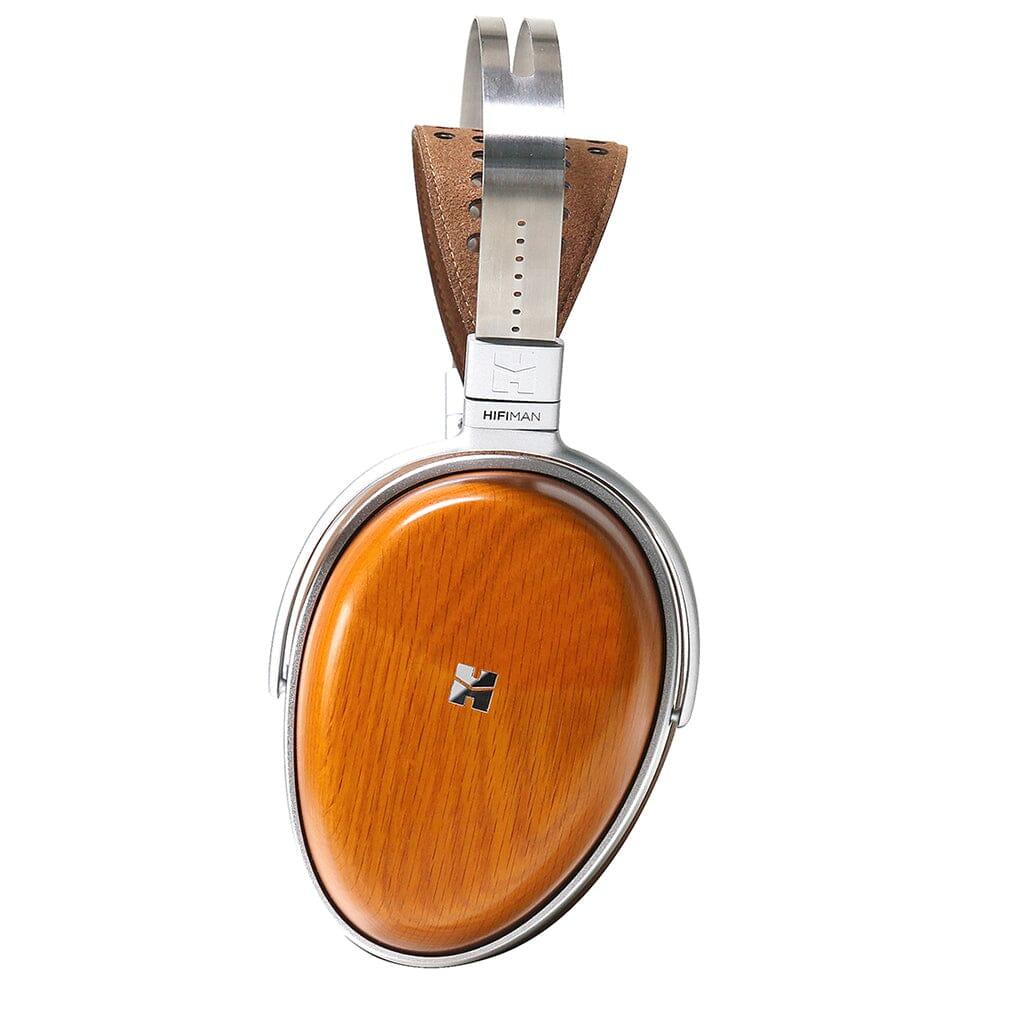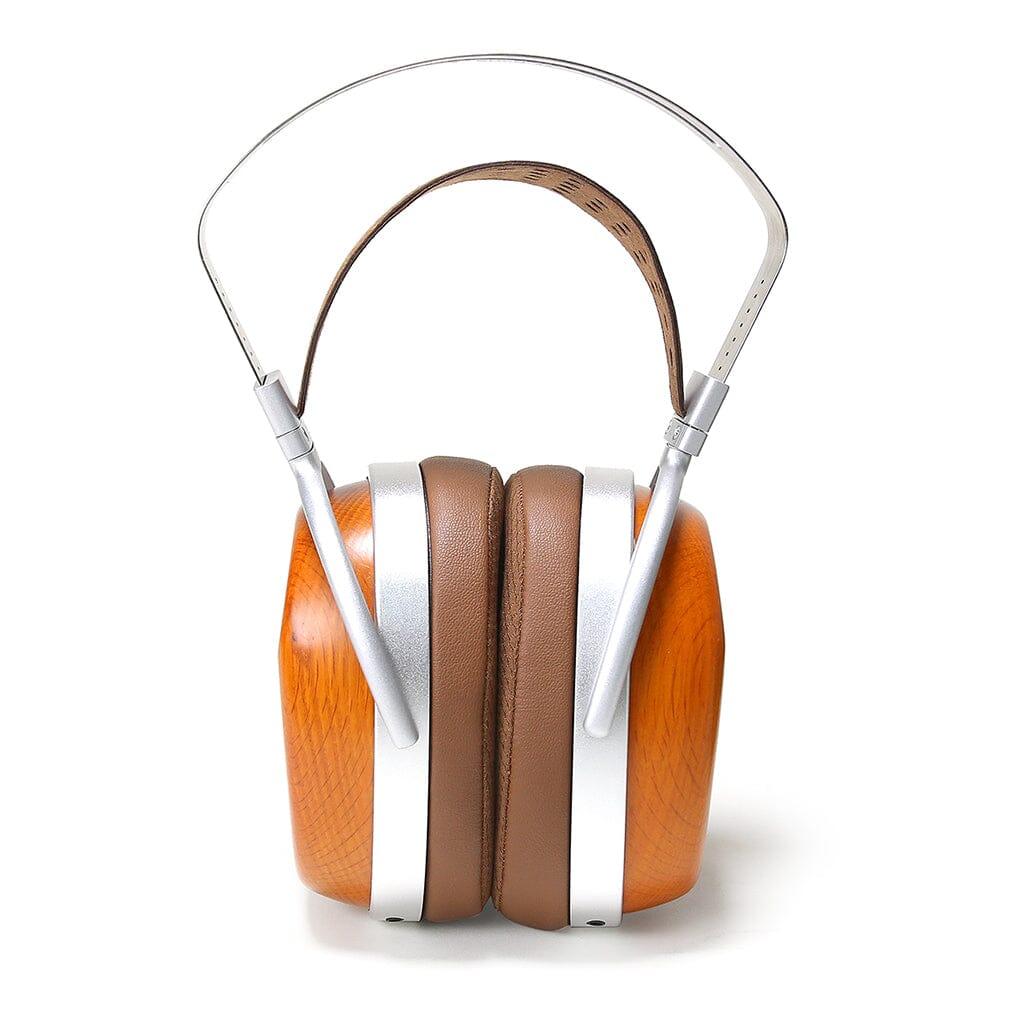 Add to cart