HEDDPhone® Two
Sale price
$

1,999
Regular price
Unit price
per
HEDDPhone® Two
Sale price
$

1,999
Regular price
Unit price
per
Audio evolution.
Sale price
$

1,999
Regular price
Unit price
per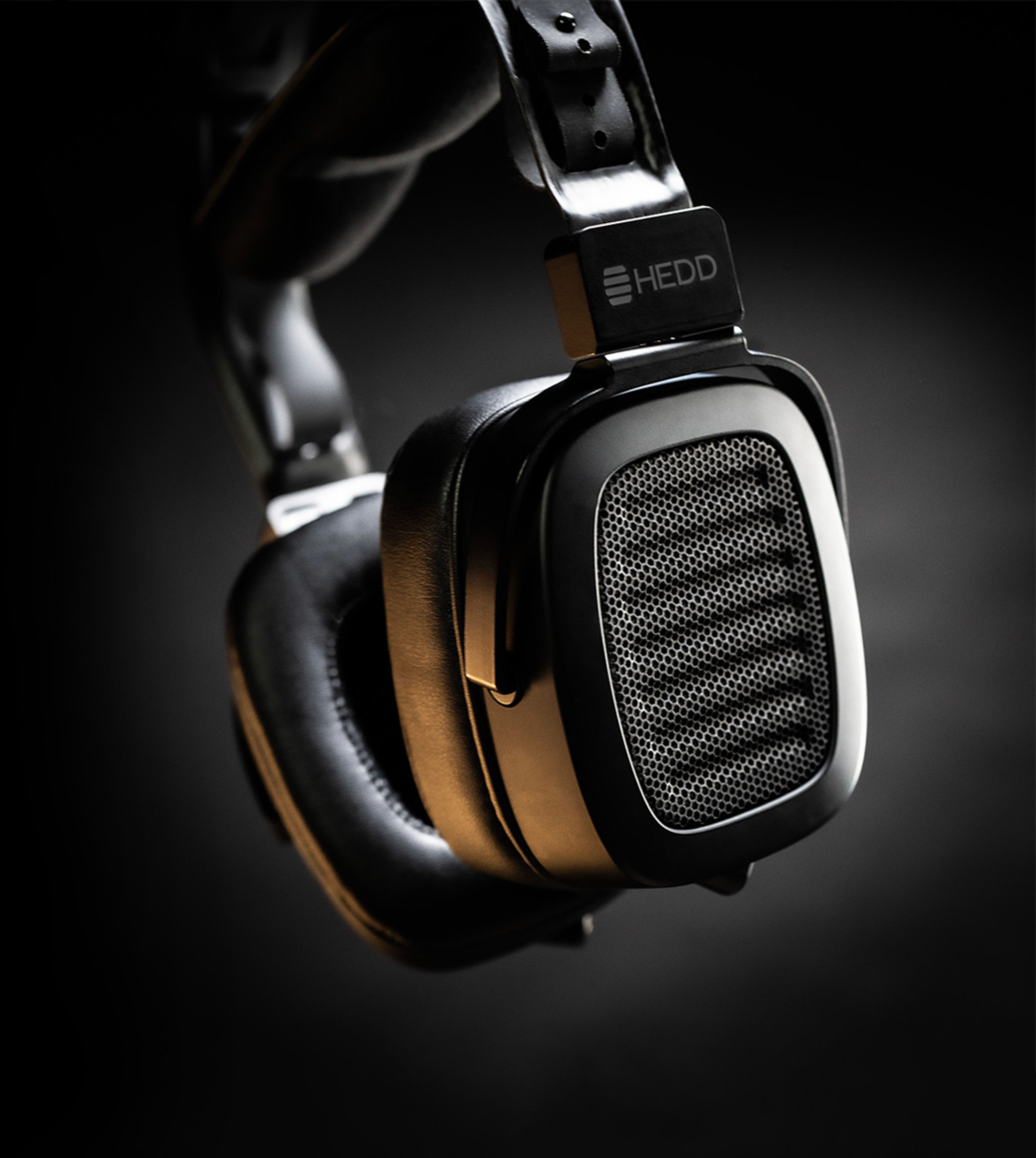 Get it on release day
Preorder now and have it shipped on release day.
365-day returns
Don't love it? Return it any time in the first year of ownership for a small fee
5-year warranty
HEDD offers a full factory warranty on all parts and labor
Exclusive retailer
We partnered with HEDD to give you the best HEDDPhone® Two buying experience.
This is the HEDDphone you've been waiting for. 25% lighter, built for comfort and new re-engineered drivers make for an unrivalled experience.
In a vibrant world of audiophile gear, the HEDD Audio HEDDphone Two stands as a testament to relentless innovation and technological mastery. The culmination of three dedicated years of rigorous R&D, the groundbreaking HEDDphone TWO promises an auditory experience that is unparalleled in depth, clarity, and fidelity. Crafted meticulously with an all-new mechanical design, it embodies a perfect marriage of compactness and enhanced durability. Whether you are in a high-stakes professional studio setup or a discerning everyday enthusiast craving for sublime audio experiences, the HEDDphone Two is structured to meet your demands with a finesse that is simply unmatched. When you own a HEDDphone Two, you are not just investing in a gadget, but a masterpiece carved out of years of dedicated craftsmanship and innovation.
Stepping into the next frontier of personal audio, the HEDDphone Two shows that HEDD Audio listened to your feedback on the original HEDDphone and brings to you an all-new dimension of comfort and customization with its revolutionary patent pending HEDDband system. This remarkable innovation empowers you to modify various aspects including height, width, curvature, and clamping pressure, thereby promising a tailor-made fit that embodies comfort even during extended listening sessions. The centerpiece of this auditory marvel is the Variable Velocity Transformation (VVT) technology that synergizes harmoniously with the AMT driver nestled inside the HEDDphone. This state-of-the-art technology guarantees an even frequency response traversing the entire audio spectrum, delivering an immersive sound experience that will captivate your senses in every note. Step into a new era of acoustic excellence with the HEDD Audio HEDDphone Two.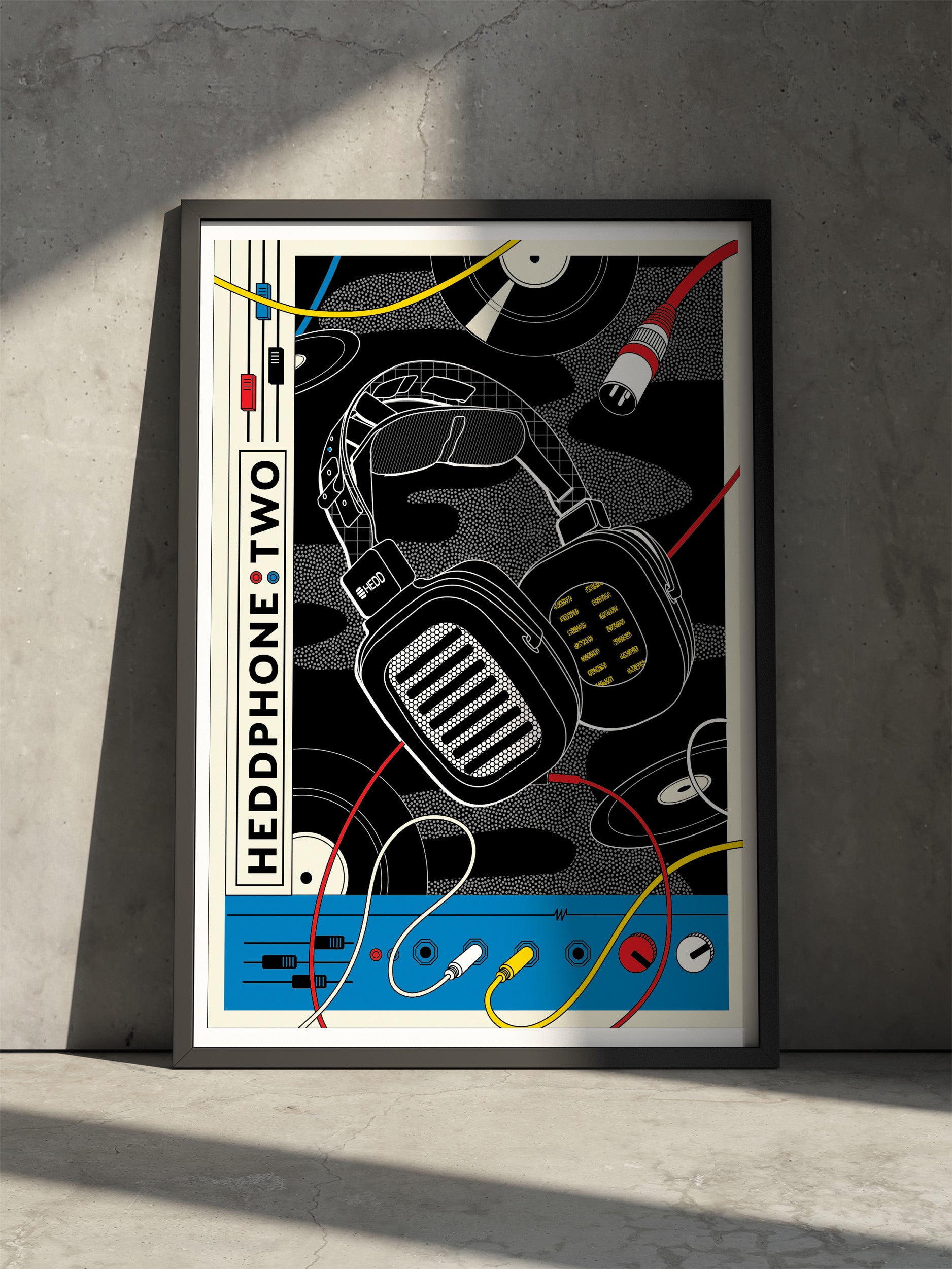 The first 150 preorders will receive a limited edition HEDDPhone Two artist print — exclusive to Headphones.com
Designed by Kayla Craven
* Print design is subject to change before shipping
Our HEDDPhone® TWO First Impressions
Innovative new driver technologies open up a world of possibilities. And a world of challenges. But HEDD Audio made sure to listen to the feedback of the headphone community to bring us the HEDDPhone 2. They've cut down its weight by 25% of the original HEDDPhone and incorporated the most adjustable headband I've ever seen. The HEDDPhone 2 retains its predecessor's treble brilliance and transient response to deliver a listening experience utterly unique to HEDD Audio's Air Motion Transformer (AMT) drivers.
HEDDPhone® Two Features
Cup style

More information

Open-back headphone designs are often higher-performance but have poor noise isolation and leak sound. Closed-back designs provide better noise isolation and leak less sound.
Open-Back
Wearing style

More information

Over-ear headphones sit over your ear and surround your ear with a ring of padding. On-ear headphones are padded but rest on top of your ear. In-ear monitors are worn inside your ear canal.
Over-ear
Driver type

More information

Speakers and headphones use a device called a 'driver' to create sound. Different types of drivers have different strengths and weaknesses, but can all produce great sound. Common varieties include dynamic, planar magnetic, and electrostatic.
AMT
Amp required

More information

Some headphones require the power of an amplifier to reach comfortable listening volumes.
Yes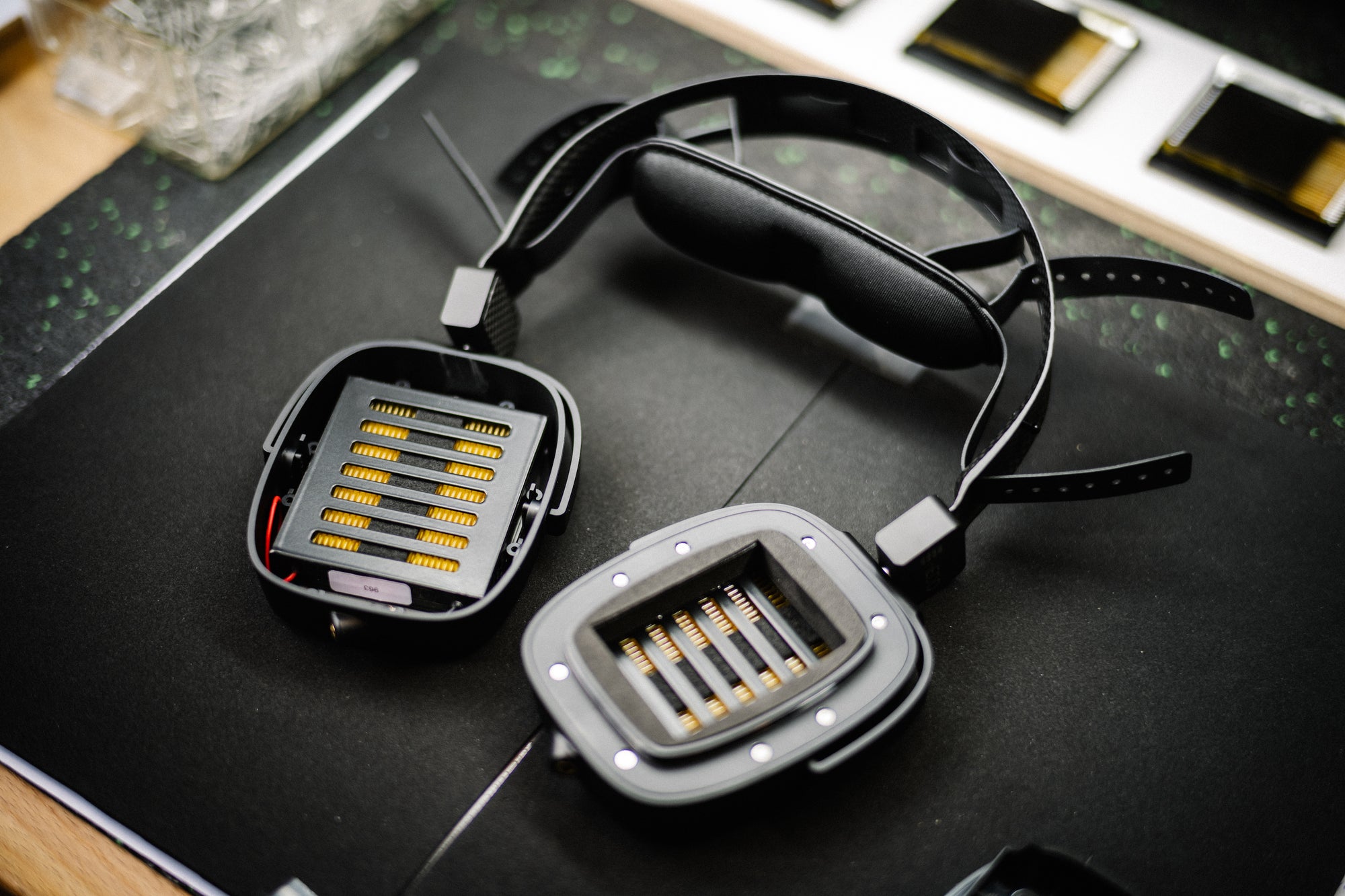 Cutting-edge engineering
HEDDphone TWO is the culimation of three years of relentless R&D. Every aspect as been refined for an unparalleled audio experience.
New HEDDband® – Designed for all day comfort
With a pending patent, this smart strap system enables you to personalize height, width, curvature, and clamping pressure, ensuring a tailor-made fit that's comfortable for prolonged use.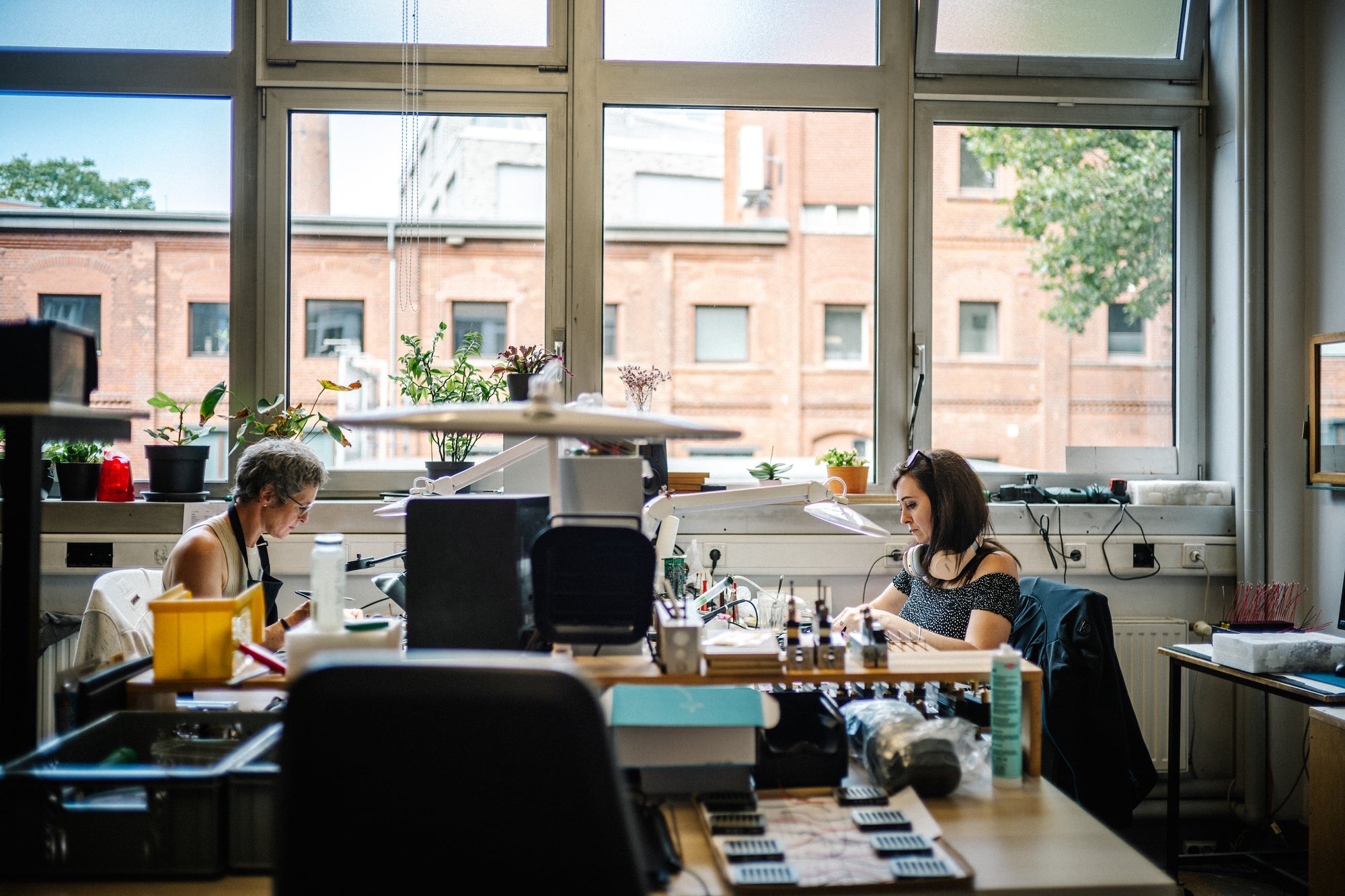 Handmade in Berlin
HEDD crafts its flagship HEDDphone TWO headphones for audio professionals with a remarkable fusion of cutting-edge technology and meticulous craftsmanship. A result that also resonates with the discerning ears of audiophiles.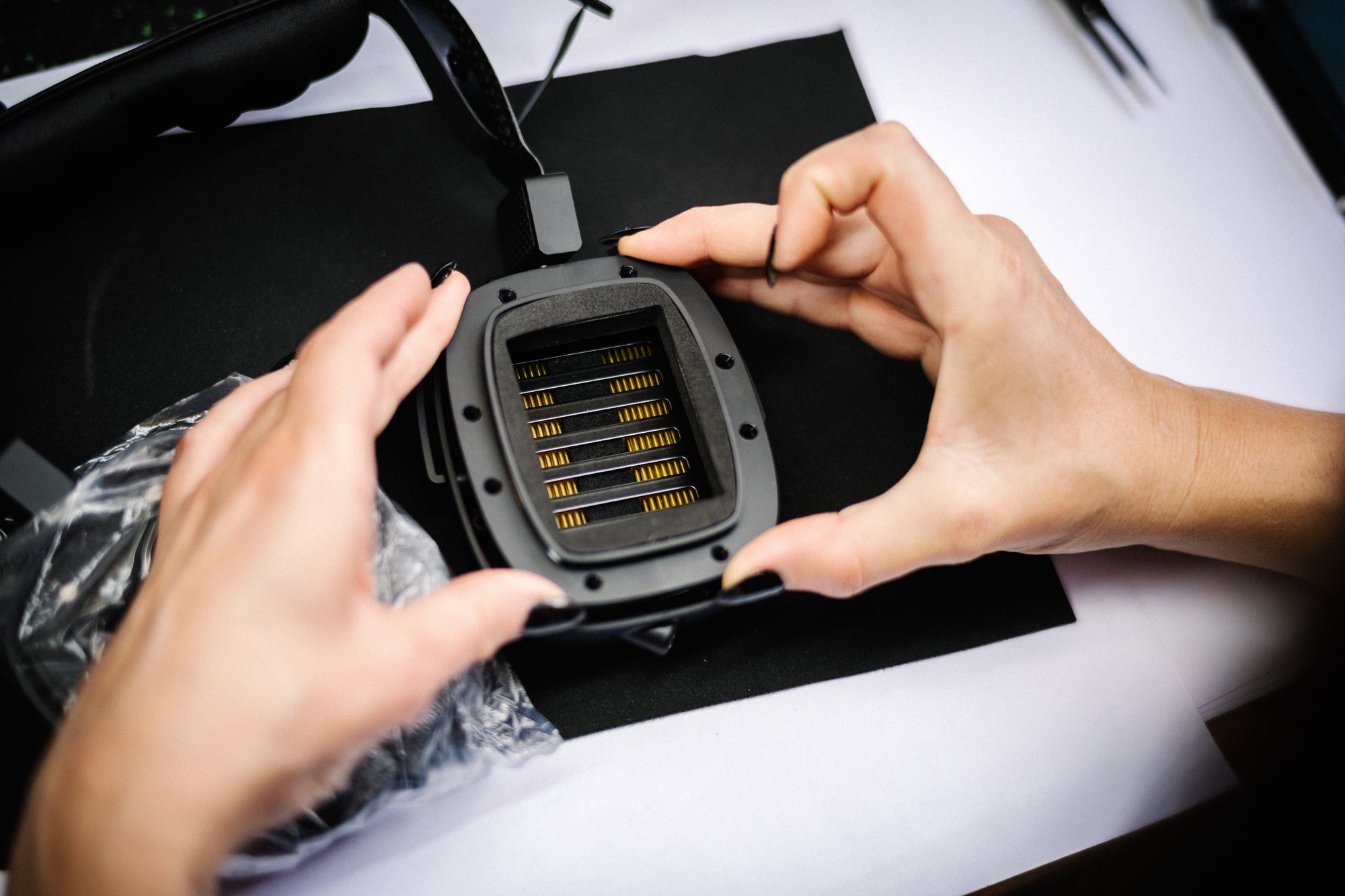 Variable Velocity Transformation
By reconstructing the driver from scratch and using lightweight materials like carbon fibre and magnesium, the HEDD R&D team was able to achieve a staggering 25% weight reduction. An all new mechanical design was developed in order to make the product more compact and durable.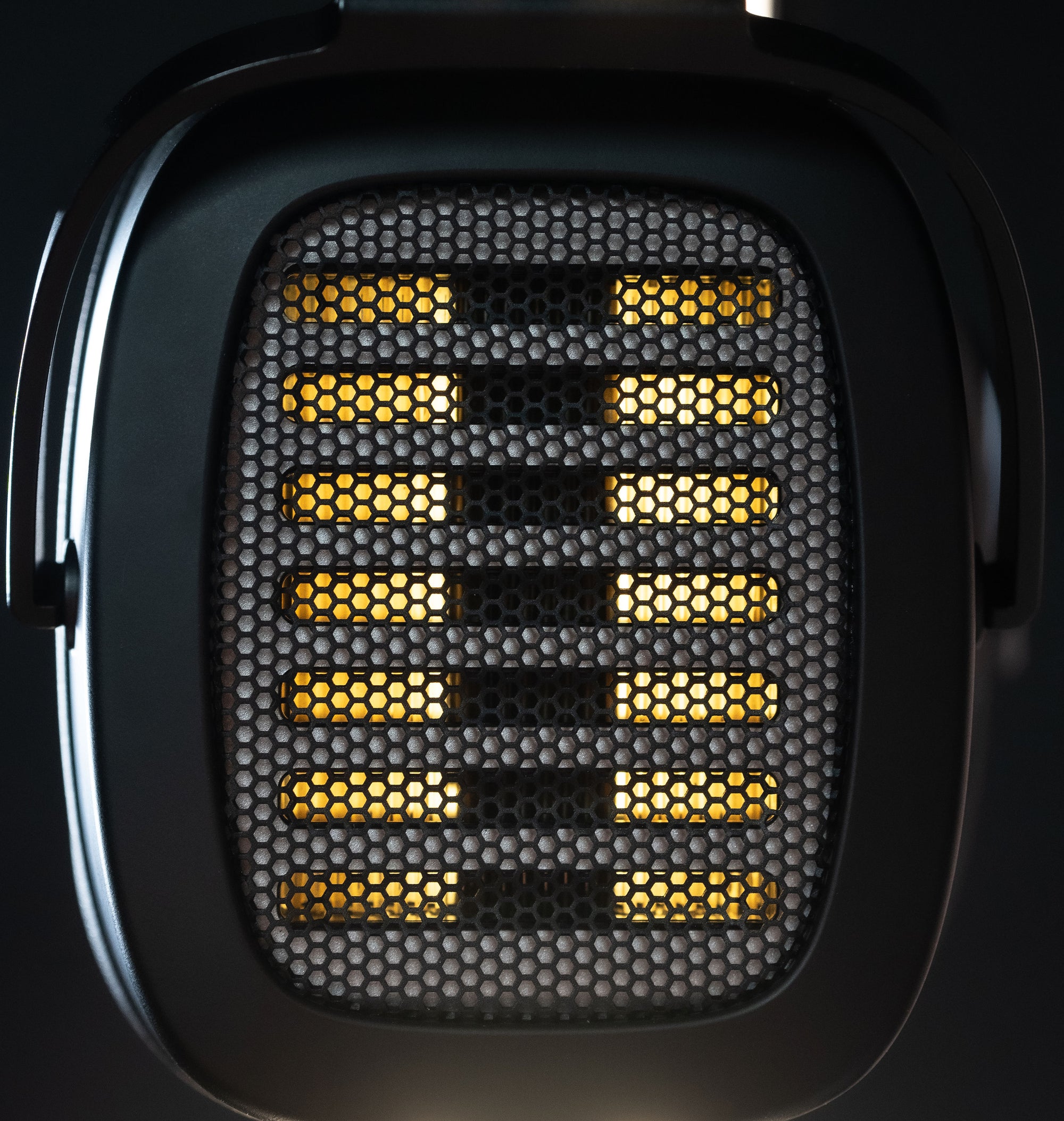 AMT driver technology
With a folded Kapton diaphragm over three times larger than in traditional dynamic, planar, or electrostatic driver designs, the sound of HEDDphone TWO has reached new heights with regards to precisely tailoring subtle transients and creating a transparent, natural musicality.
HEDDPhone® Two Media Gallery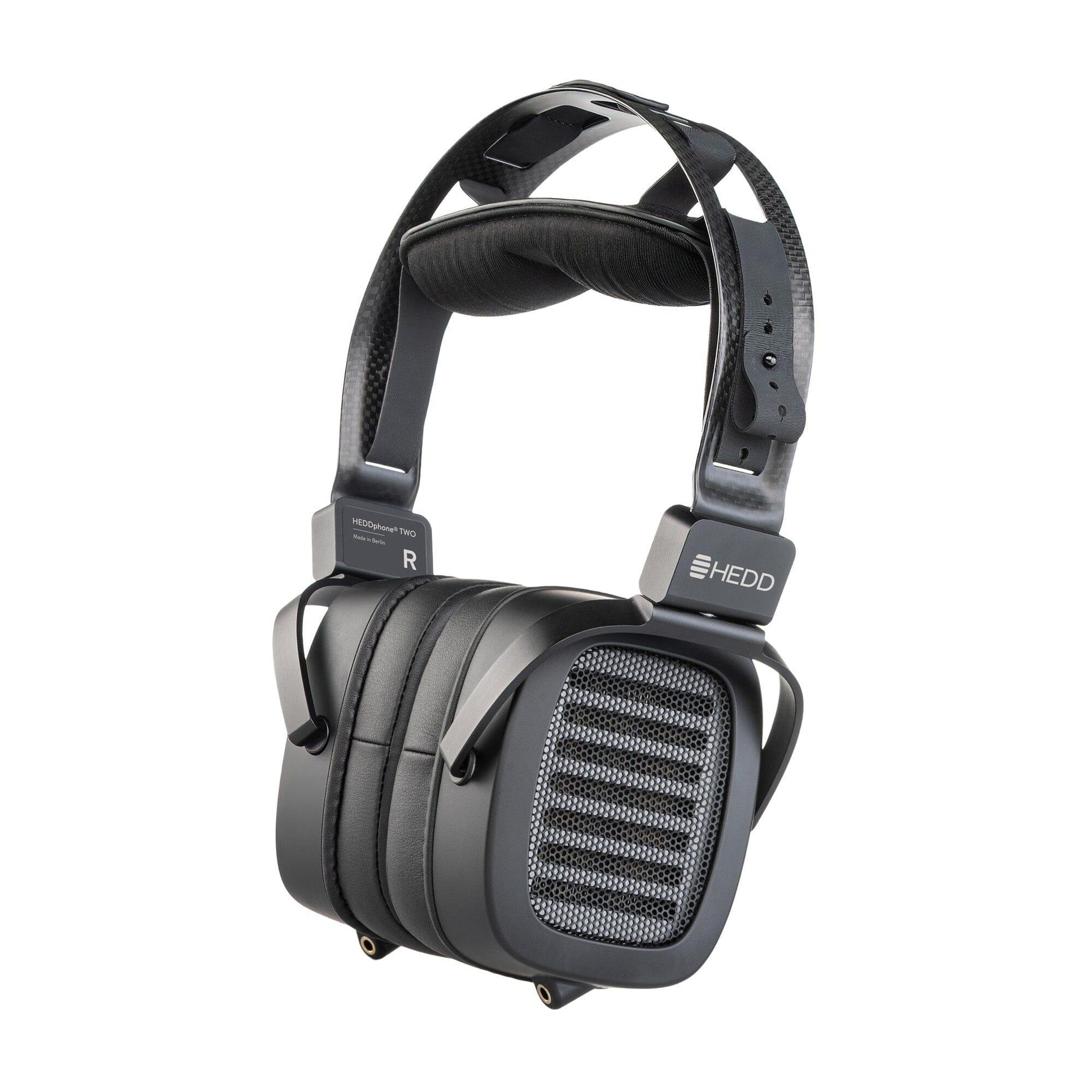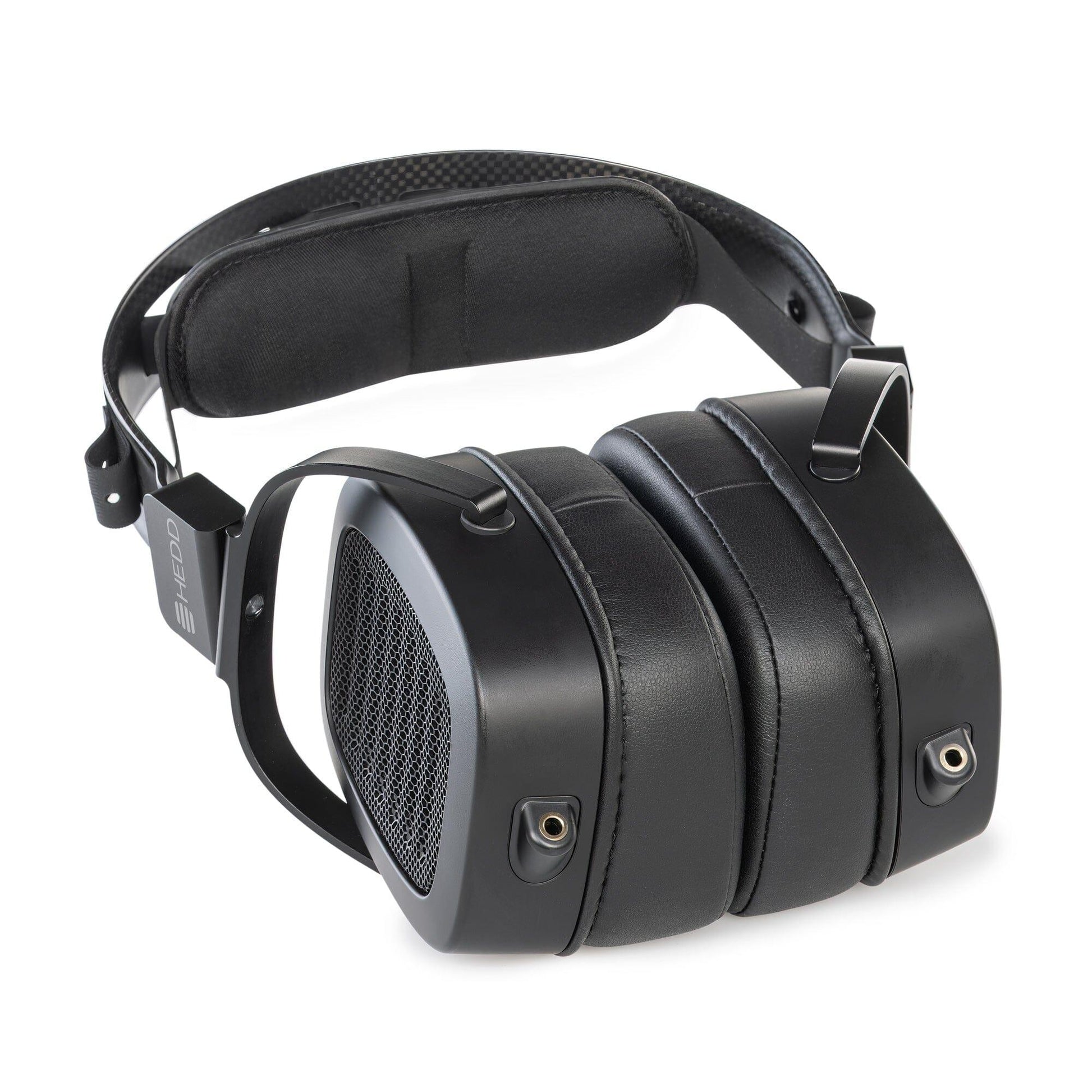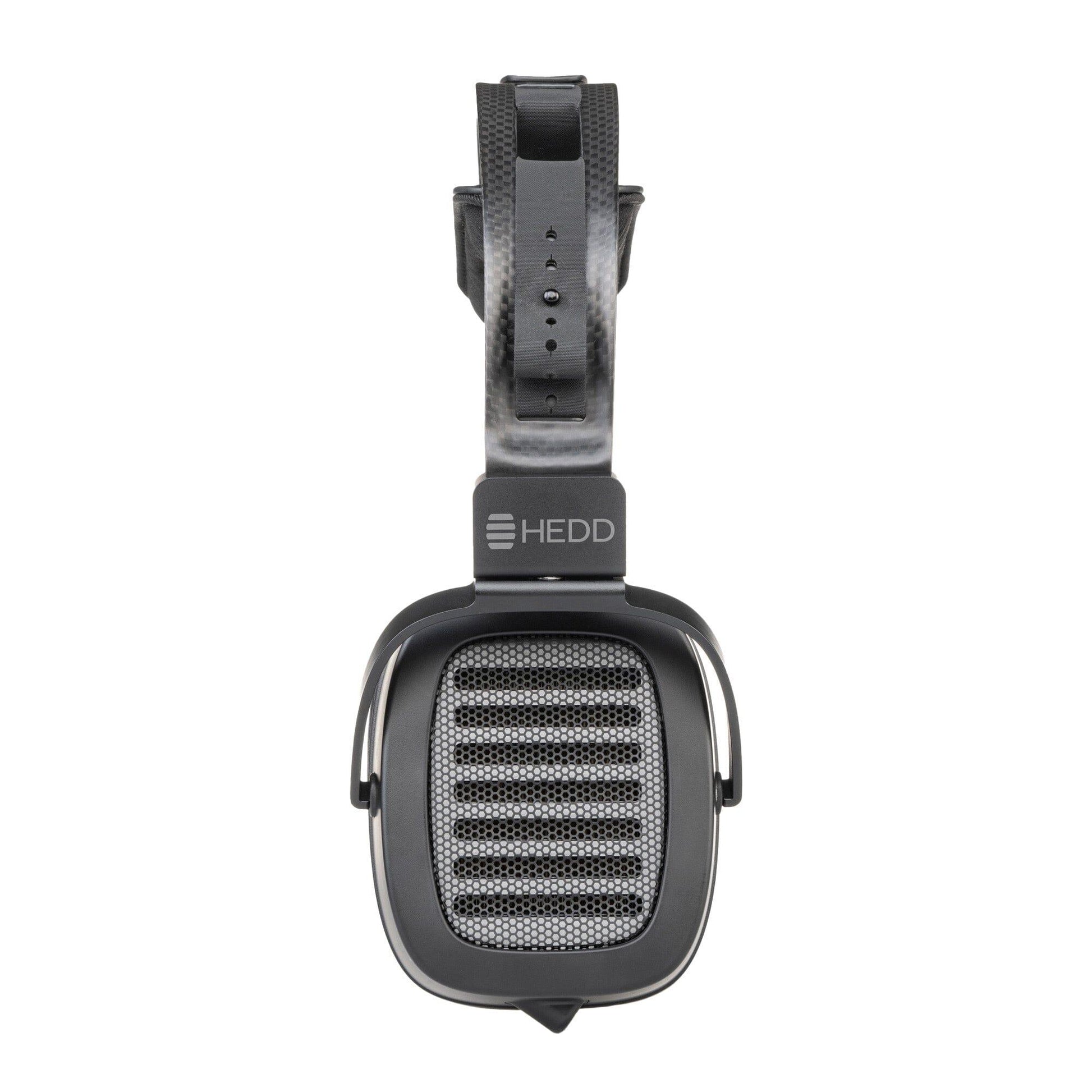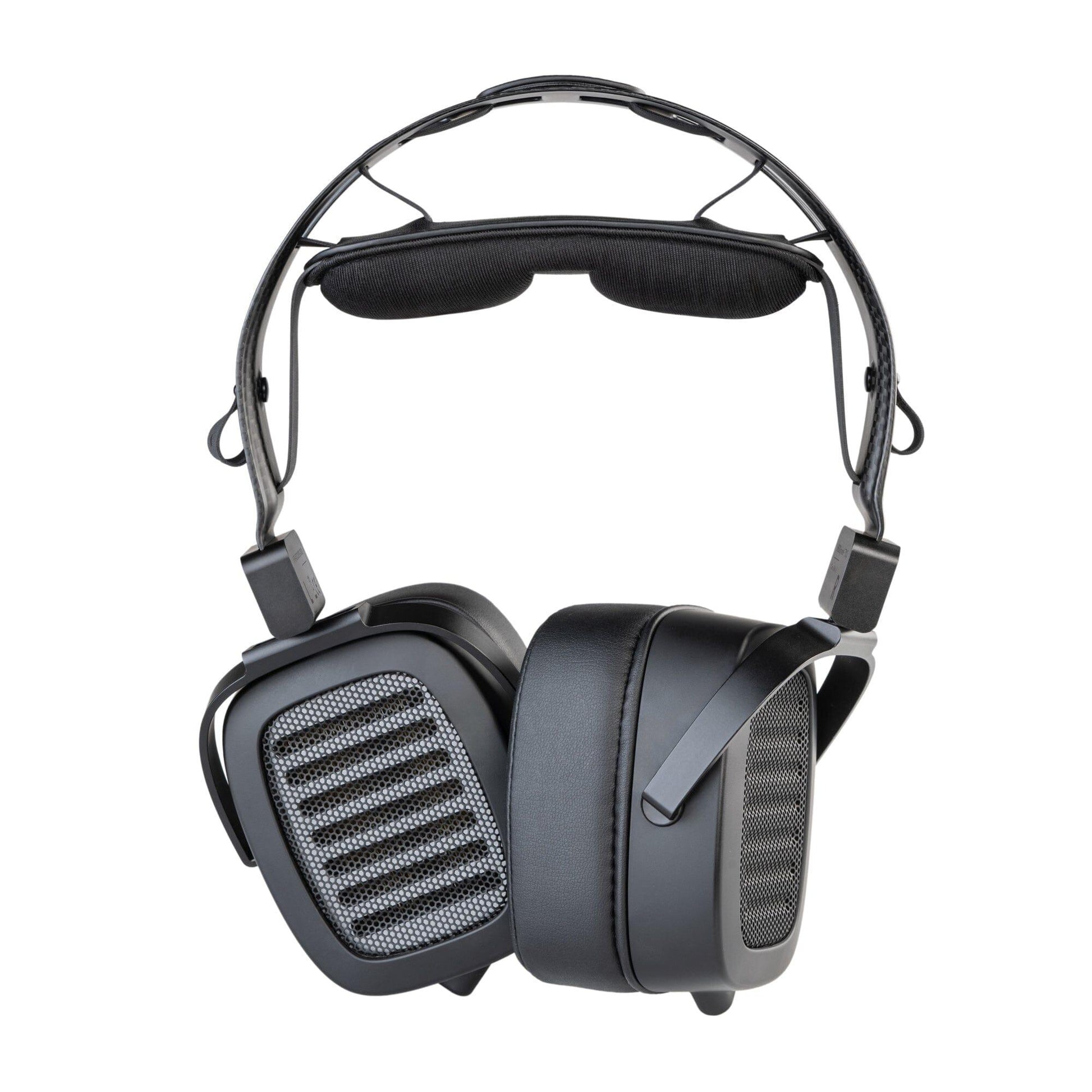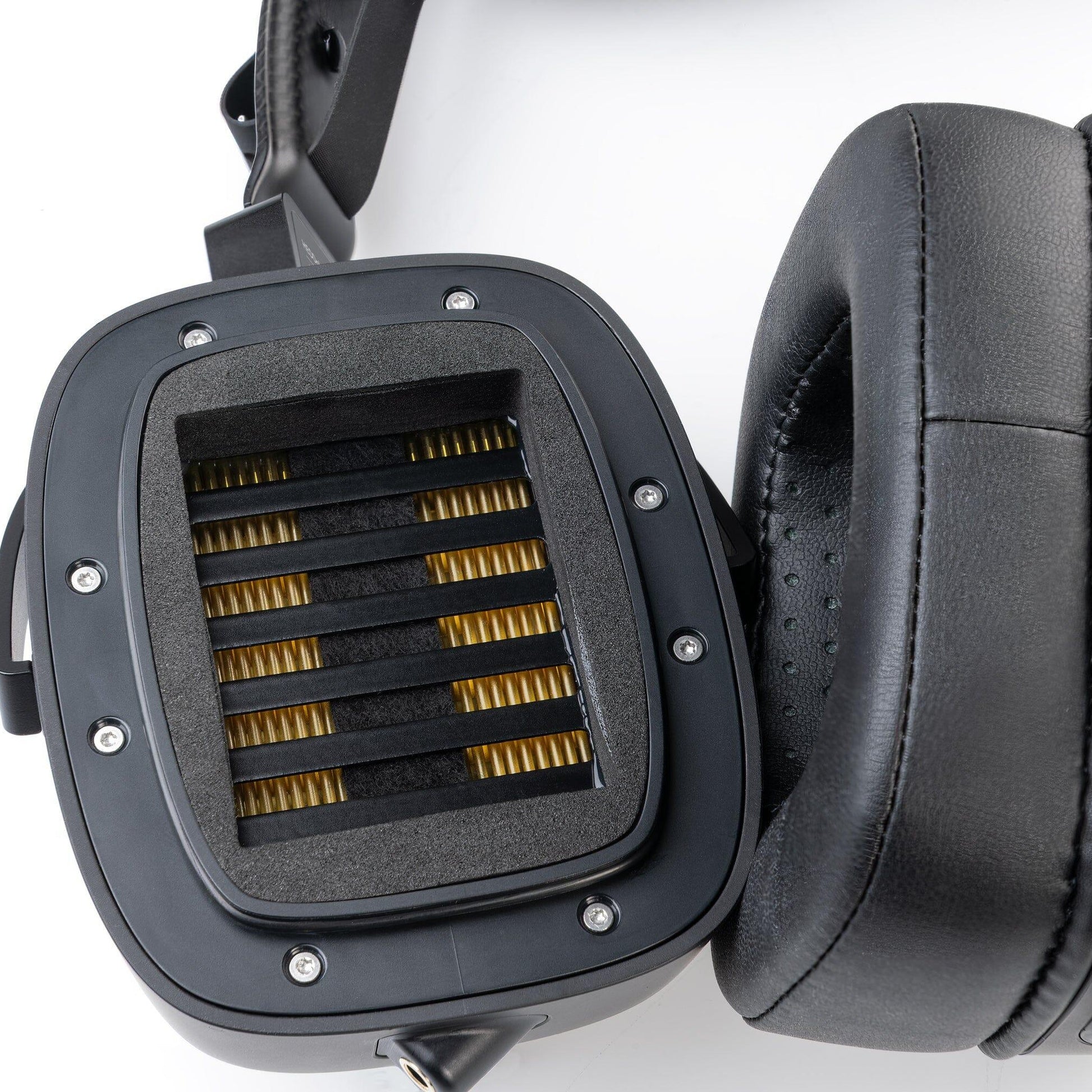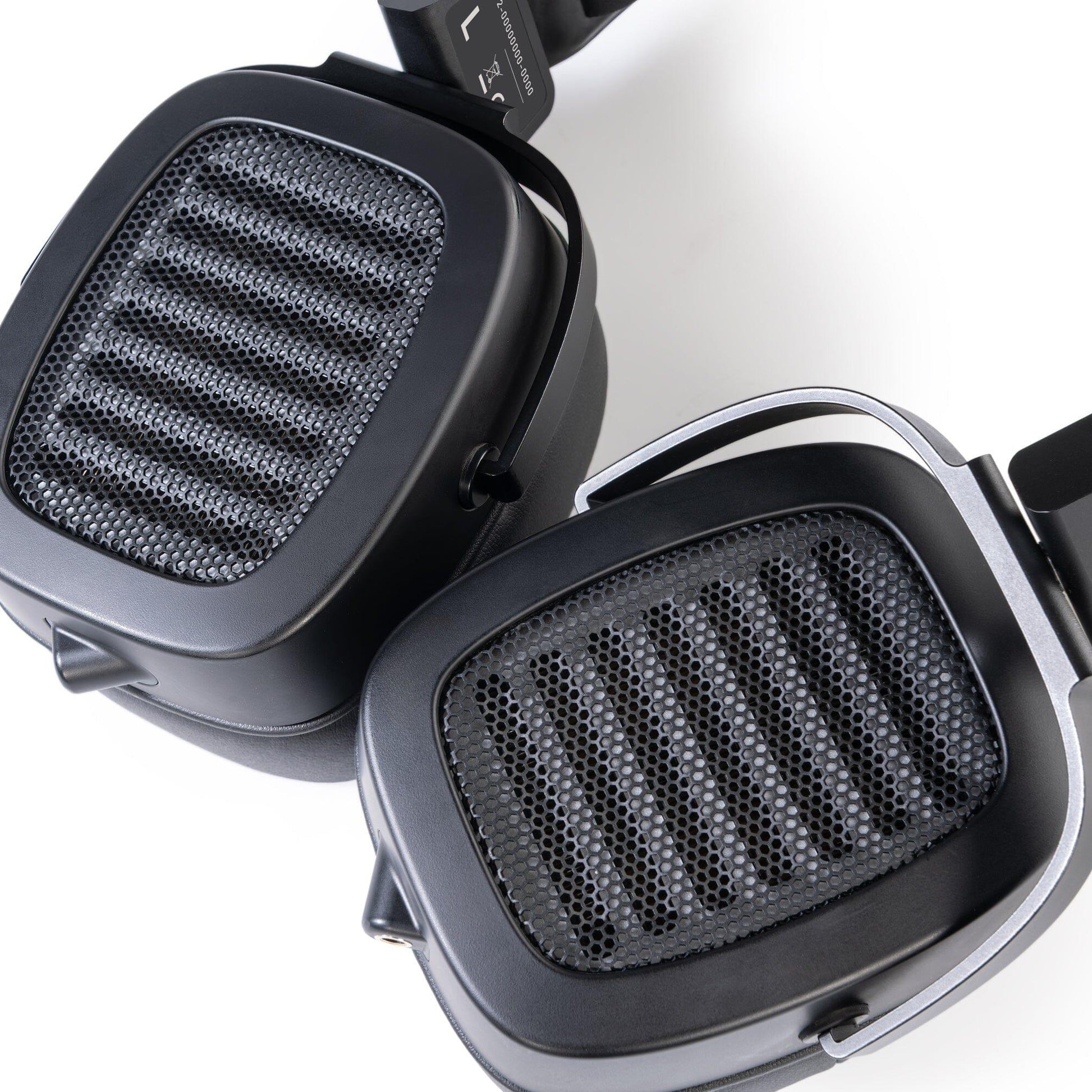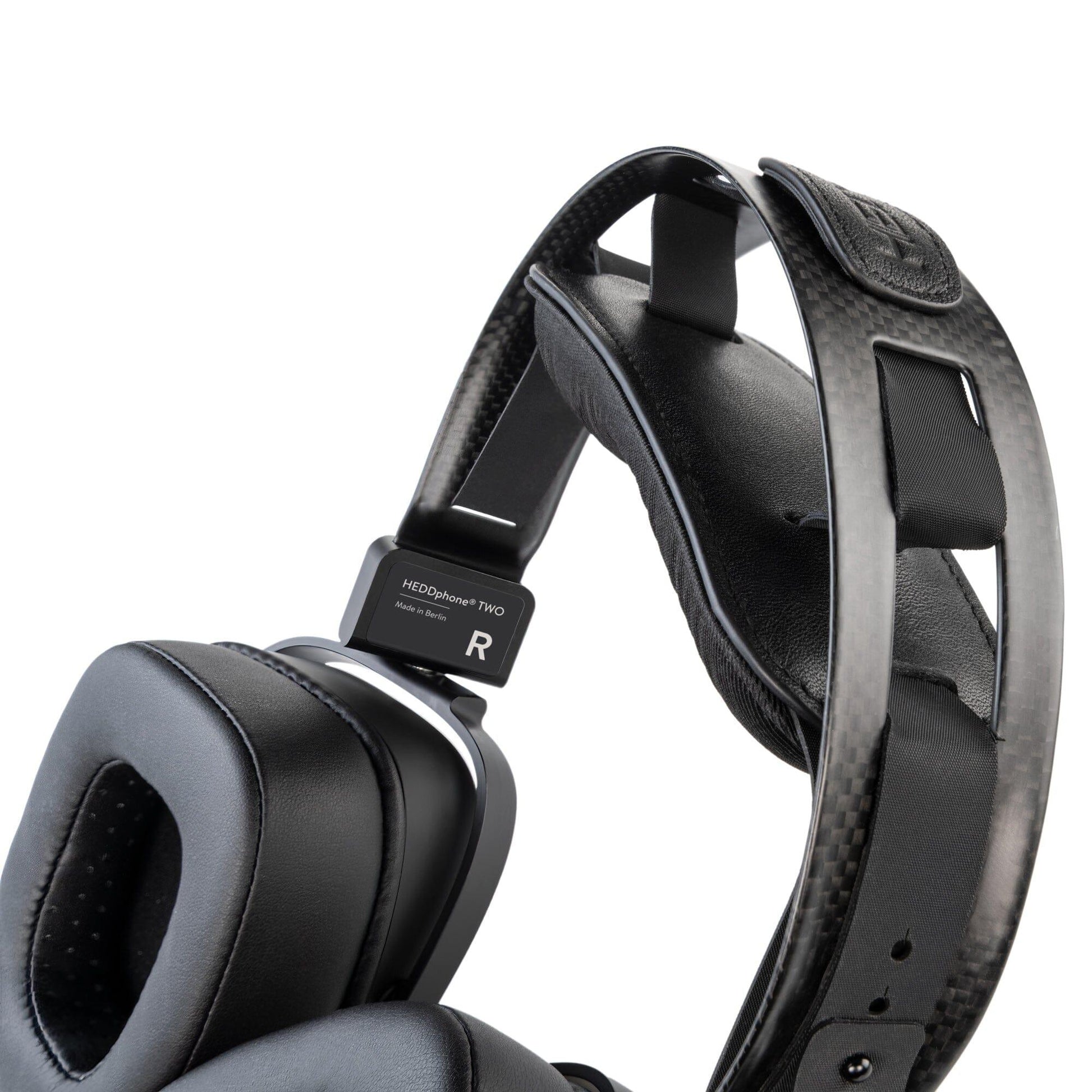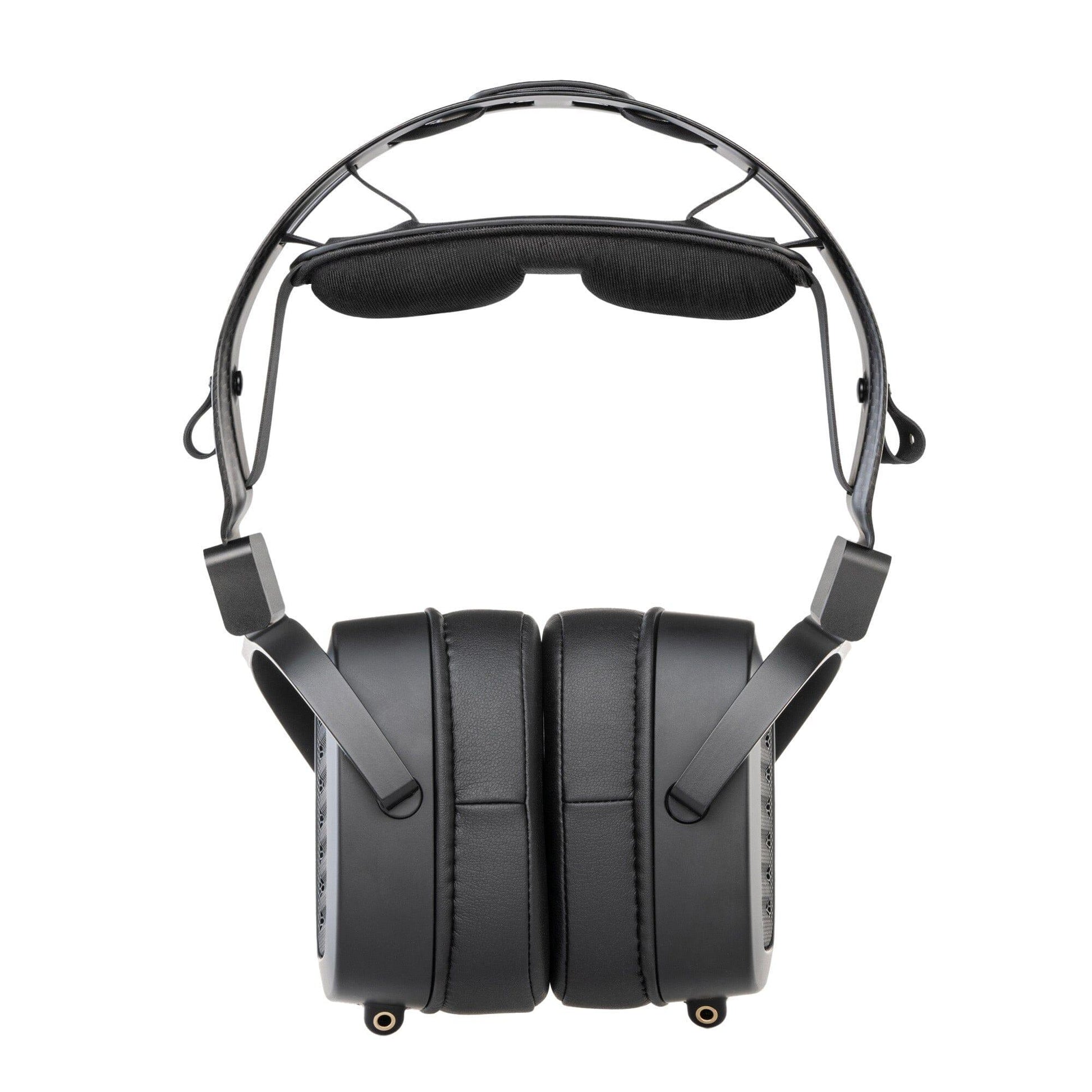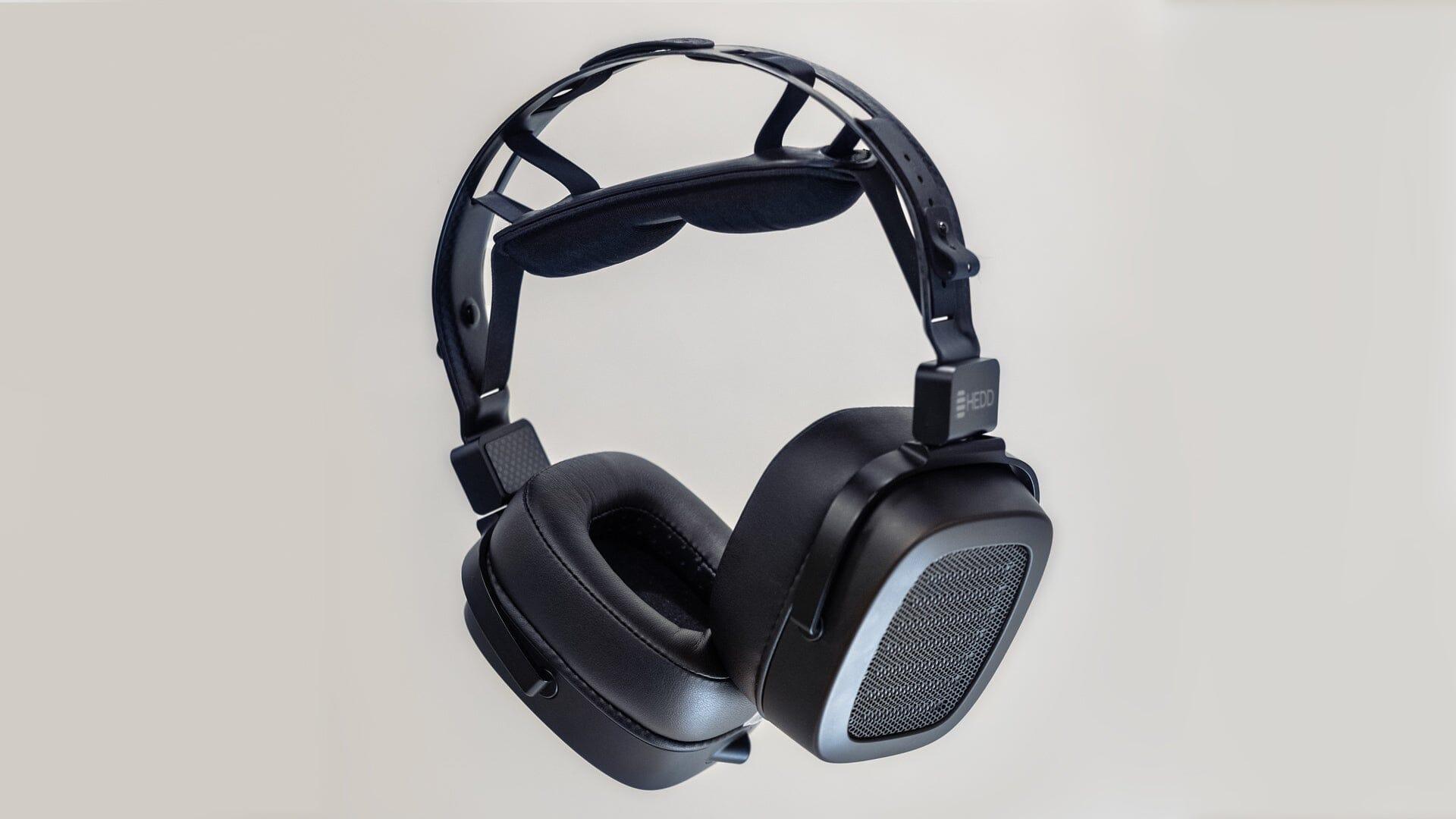 HEDDPhone® Two Specifications
Technical Specs
| Title | Description |
| --- | --- |
| Design | Open-back over ear headphone |
| Driver | AMT with full-range VVT® technology |
| Frequency Response | 10 Hz - 40 kHz |
| Efficiency | 89 dB SPL at 1mW |
| Impedance | 41 Ω flat |
| Power requirements | min. 200mW, recommended ≥ 1000 mW |
| Connection | symmetric 3.5mm |
| Cable | Kevlar-infused, graded. |
| Pads | Faux leather ear pads and heat cushion. |
| Weight | 550g |
Frequency Response Graph
This graph shows how the headphone performs relative to the sound profile that most people prefer based on our research. The closer the lines are to the shaded area, the better the headphone performs.
Patent-Pending HEDDband Technlogy
Innovation isn't easy and HEDD Audio's new patent-pending HEDDband system is no different! Luckily, we've got a handy video to help guide you through using HEDD's new HEDDband system to ensure that when your HEDDphone TWO arrives, you'll be set and ready to listen in no time.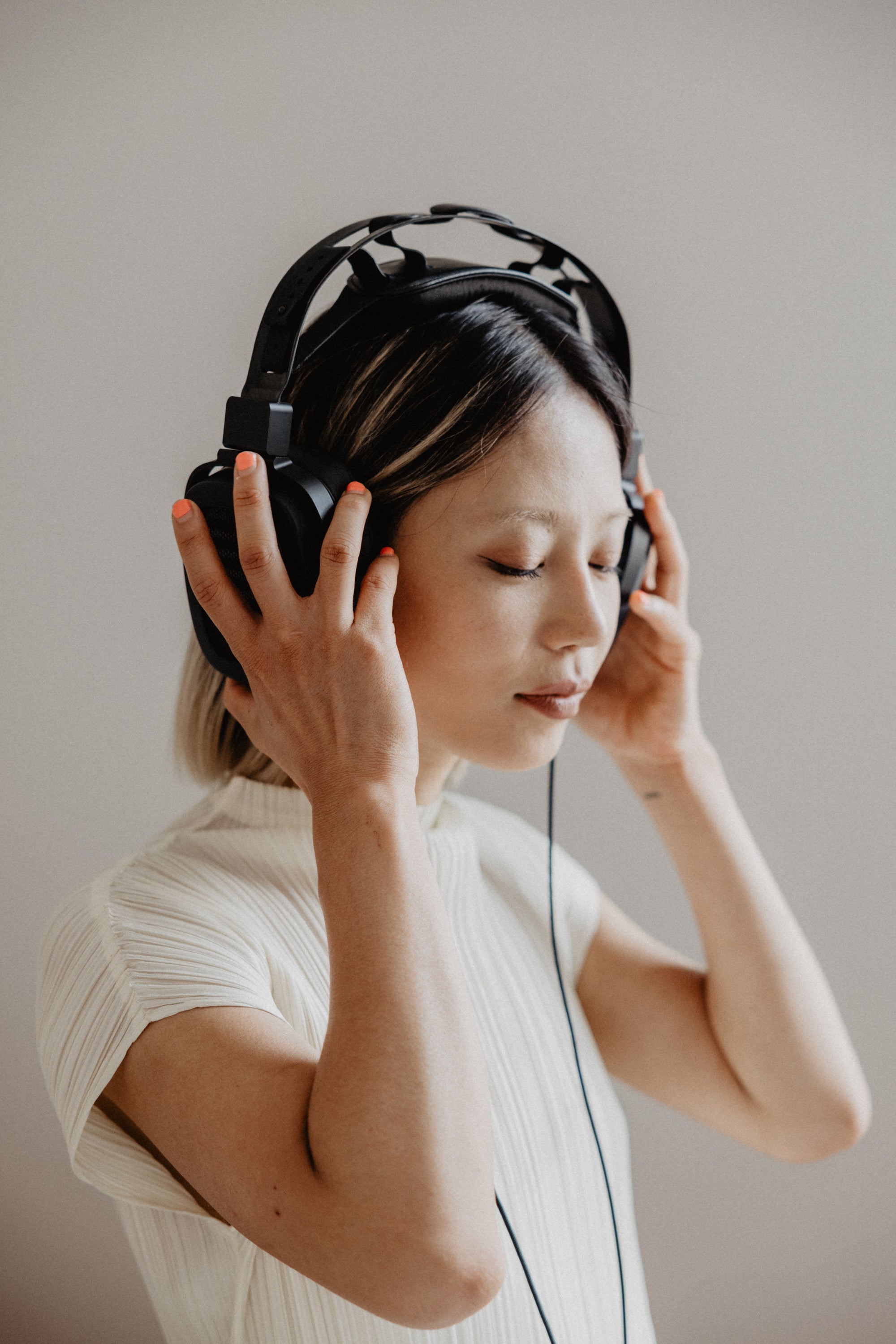 "Sound is heard through space. I can feel the most private space between the headphones and our ears, a new way to carry around the mixing studio."
Machina
Korean producer, performer and vocalist based in Tokyo and Berlin
What's in the box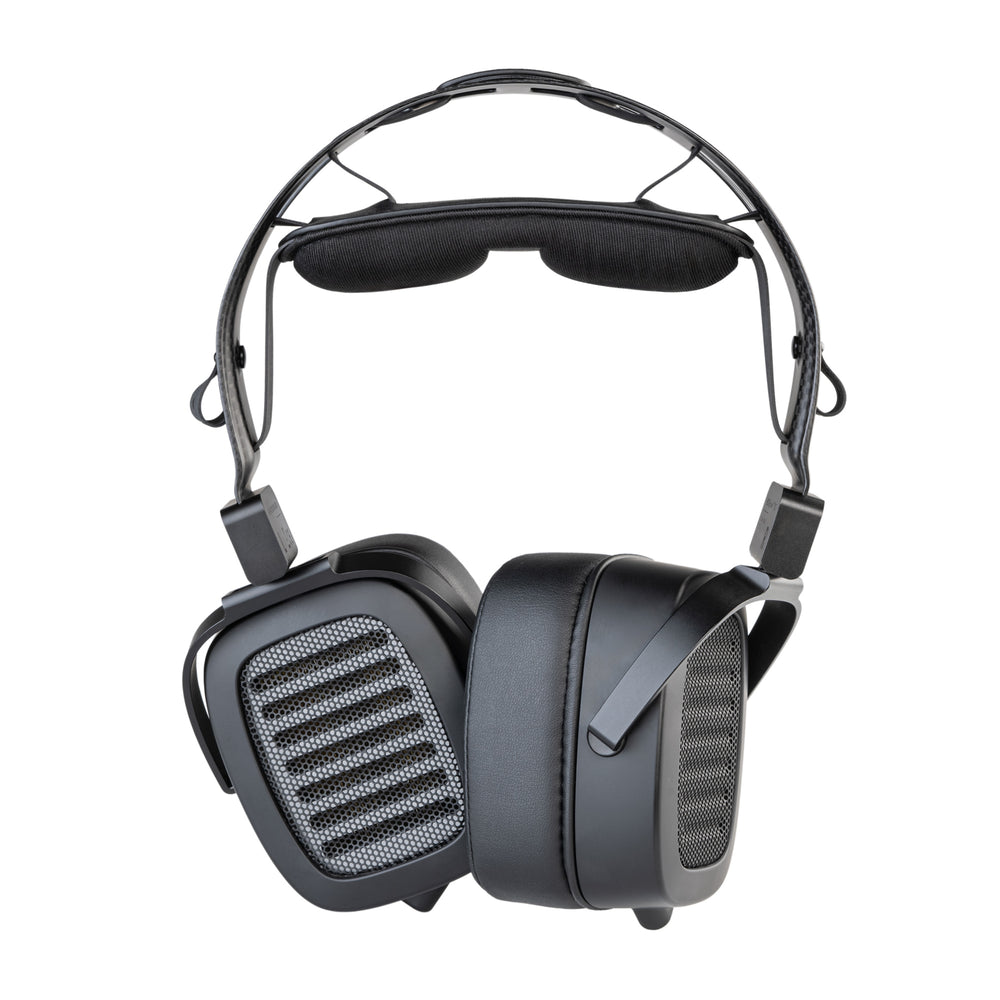 Travel case to fit HEDDphone TWO
A spare set of ear pads
2.2m headphone cable with 6.35mm termination
2.2m balanced cable with 4.4mm termination
3-pin audio adapter – 6.35mm to 3.5mm
4-pin audio adapter – balanced 4.4mm to XLR
The Brand

Heinz Electrodynamic Designs (HEDD) represents royalty in the realm of speakers and headphones – a true dynasty. The visionary patriarch behind the HEDD Audio brand – more formally known as Heinz Electrodynamic Designs – Klaus Heinz has dedicated more than half a century to the meticulous study and design of loudspeakers and headphones.

The impact of Heinz's loudspeaker developments, particularly with his patented air motion transformer (AMT) driver, has left an indelible mark on the current generation of speaker manufacturers. His visionary designs have been directly applied to or strongly echoed in the works of renowned names ADAM Audio, Eve Audio, Unity Audio, Elac, Presonus, and ESI, among others. The current leaders of loudspeaker design have literally grown up around Heinz innovations.

The ethos of HEDD Audio remains to create the highest quality loudspeakers and headphones for professional and hi-fi applications. But our developments extend beyond the AMT driver and encompass groundbreaking advancements in port technology, the art of speaker linearization, and even further refinements of our own AMT driver, such as the Variable Velocity Transform (VVTTM) technique.
Shop more HEDD Audio products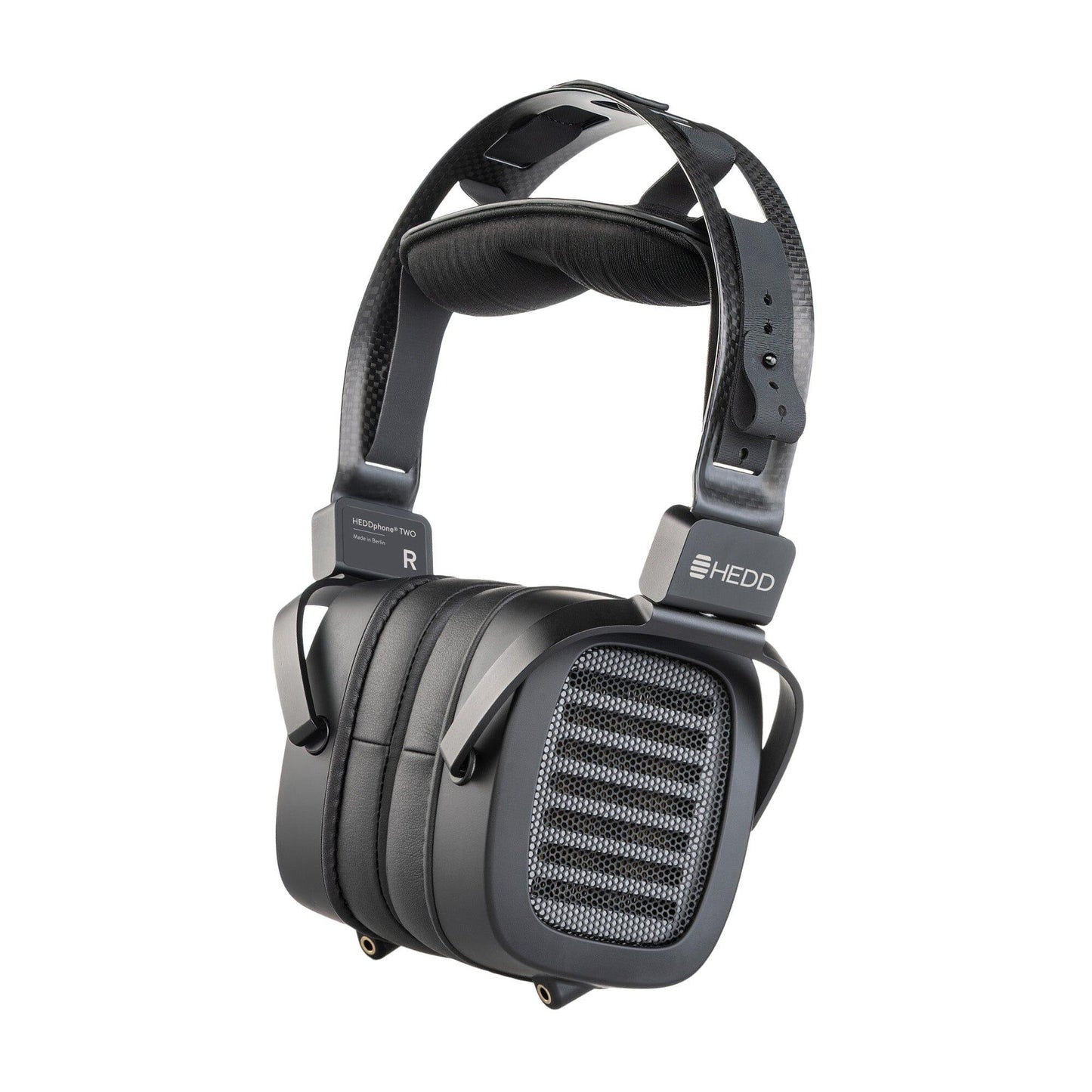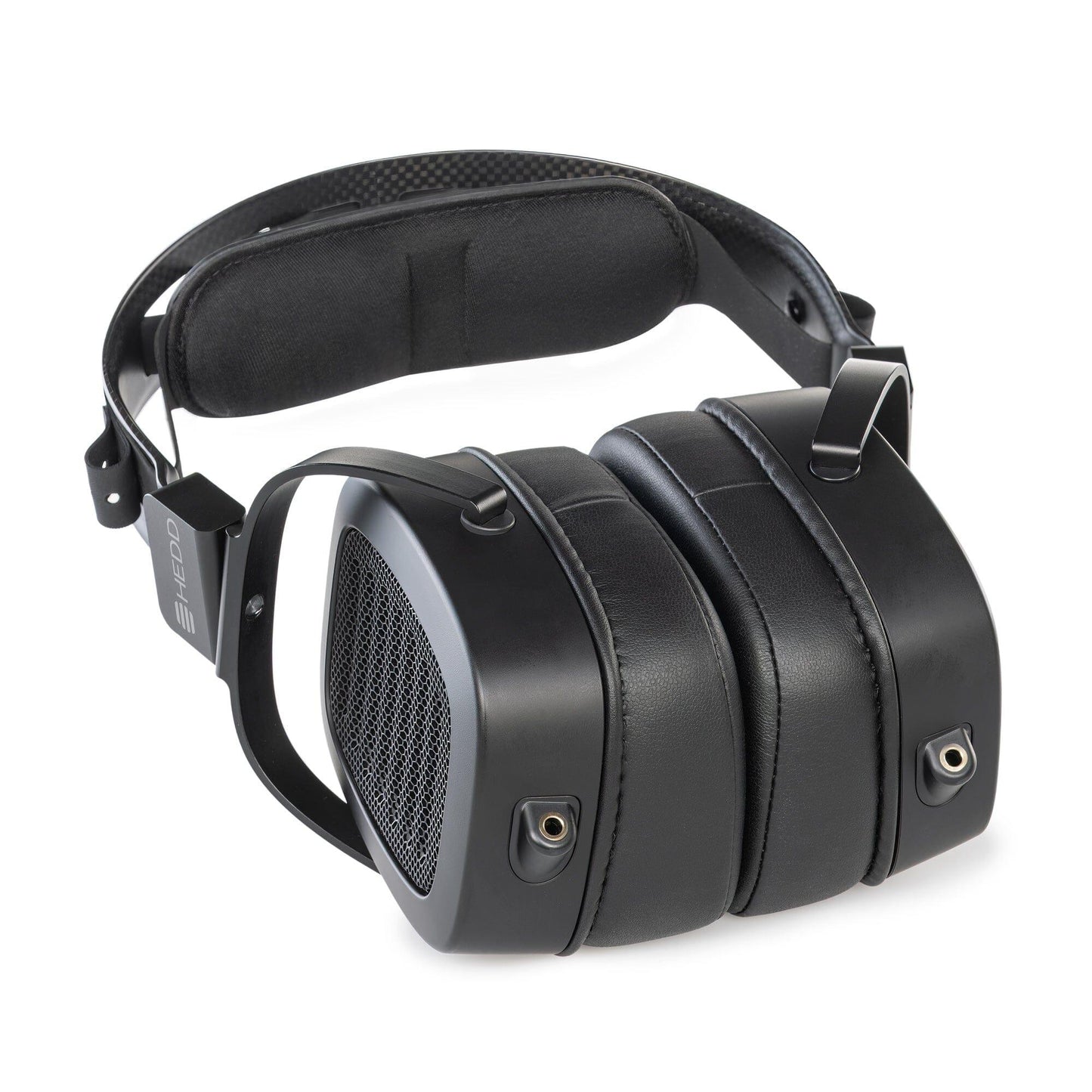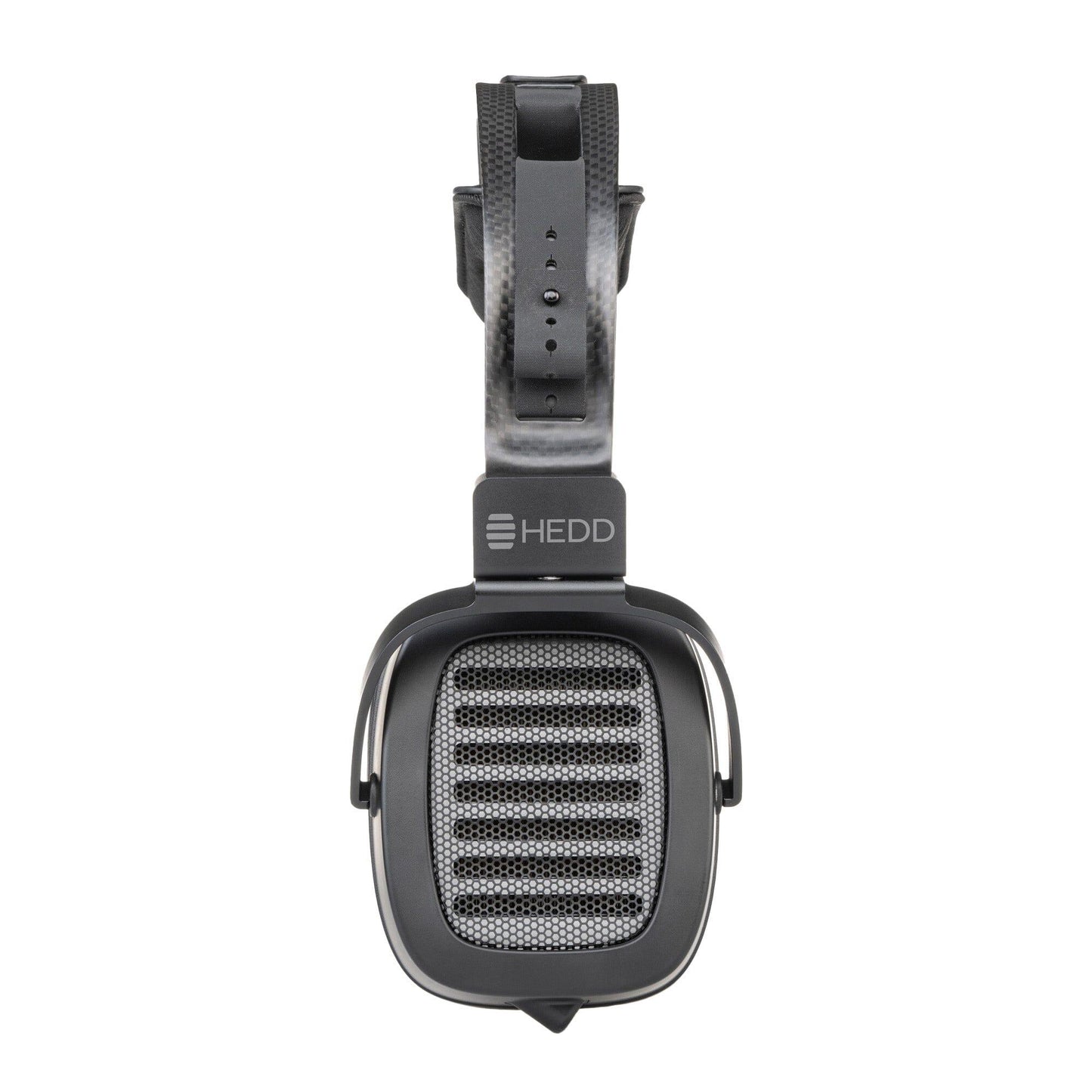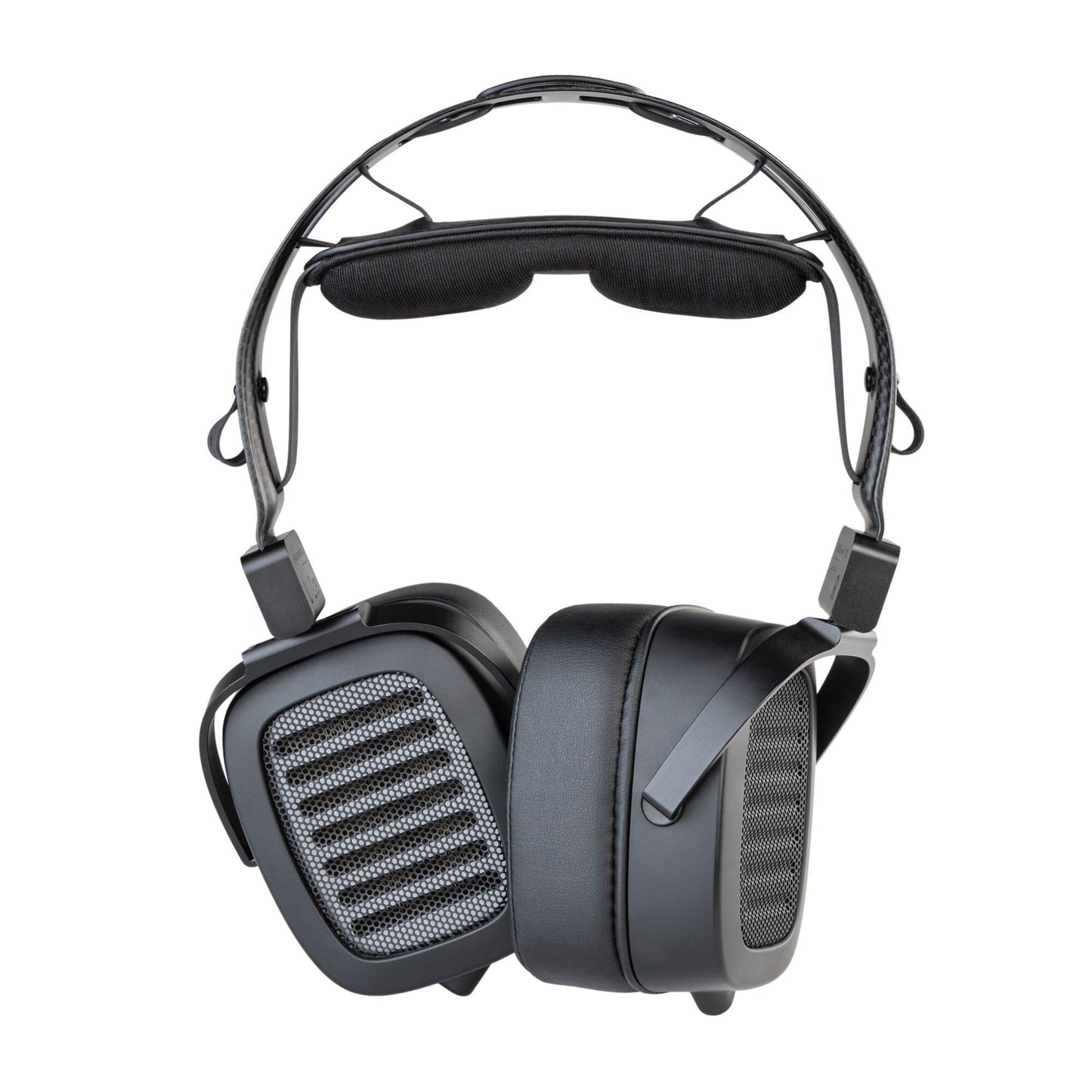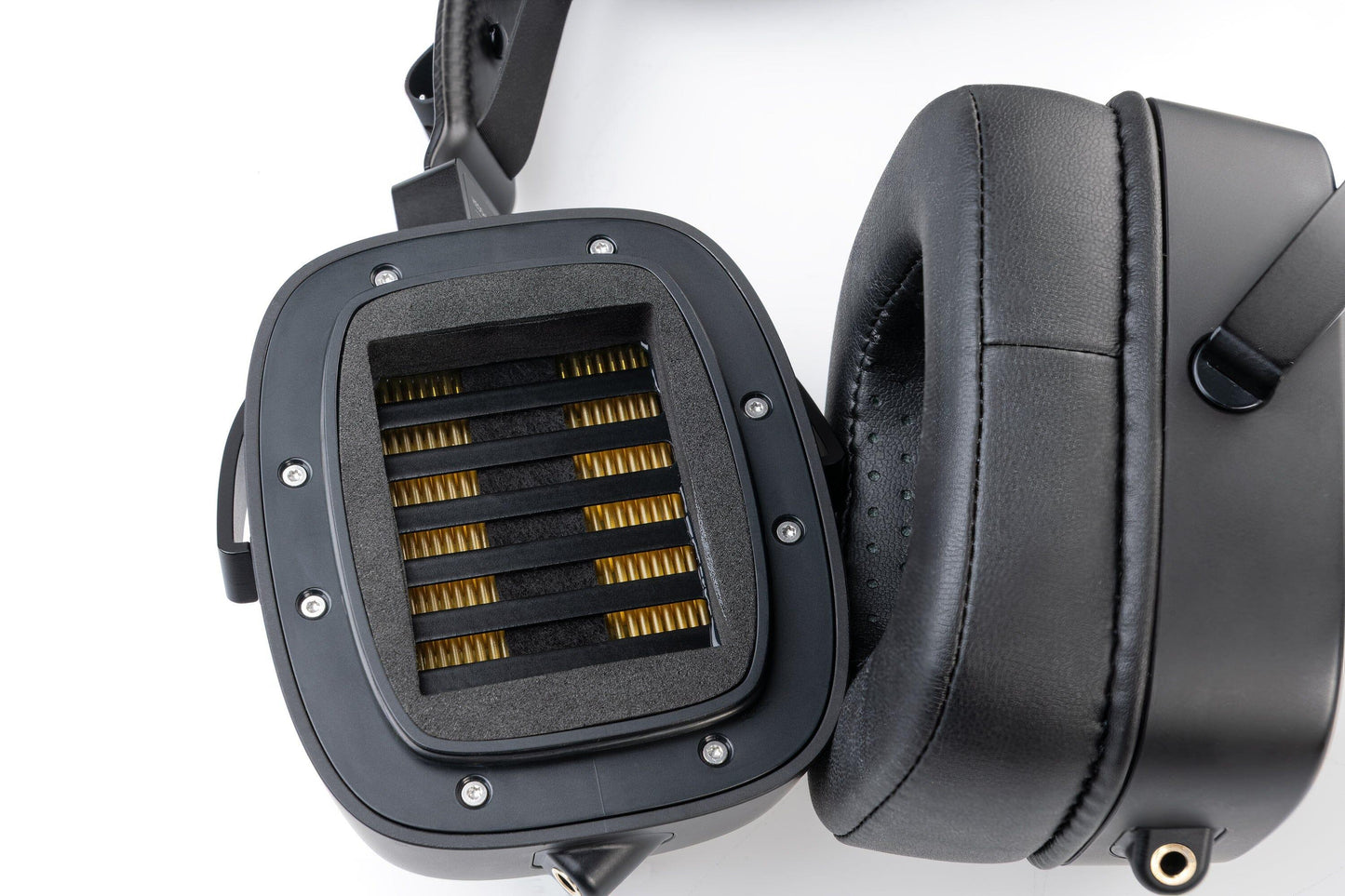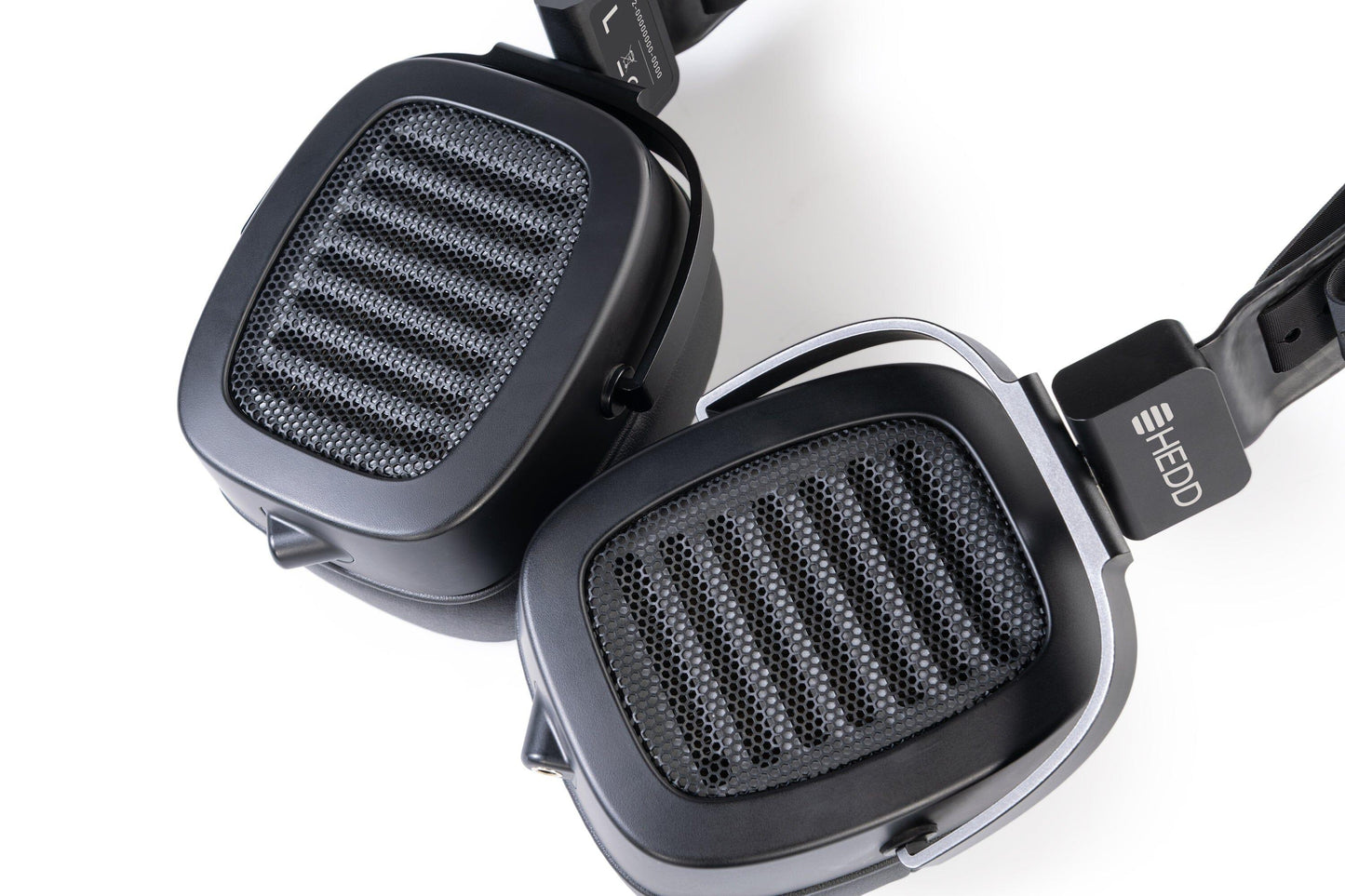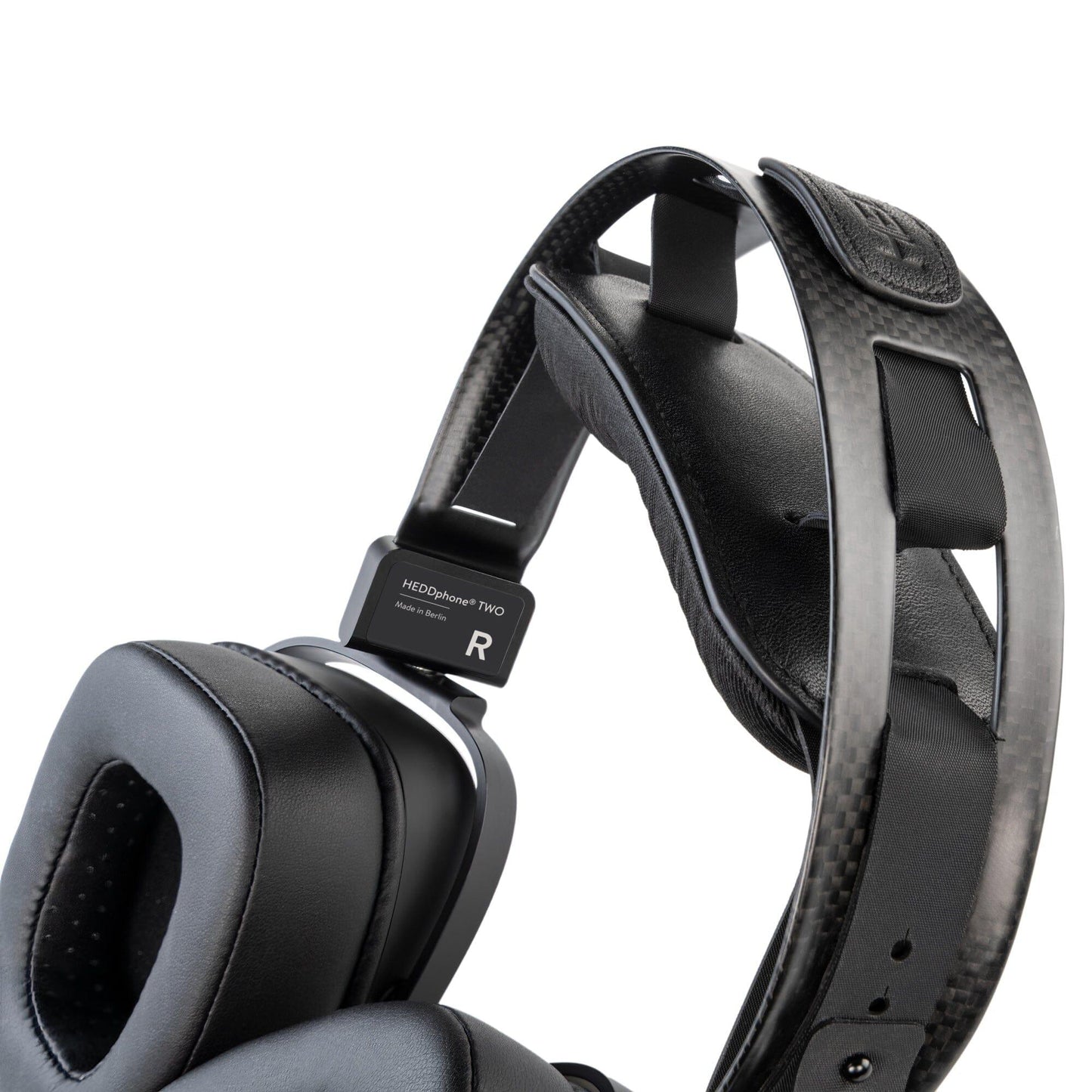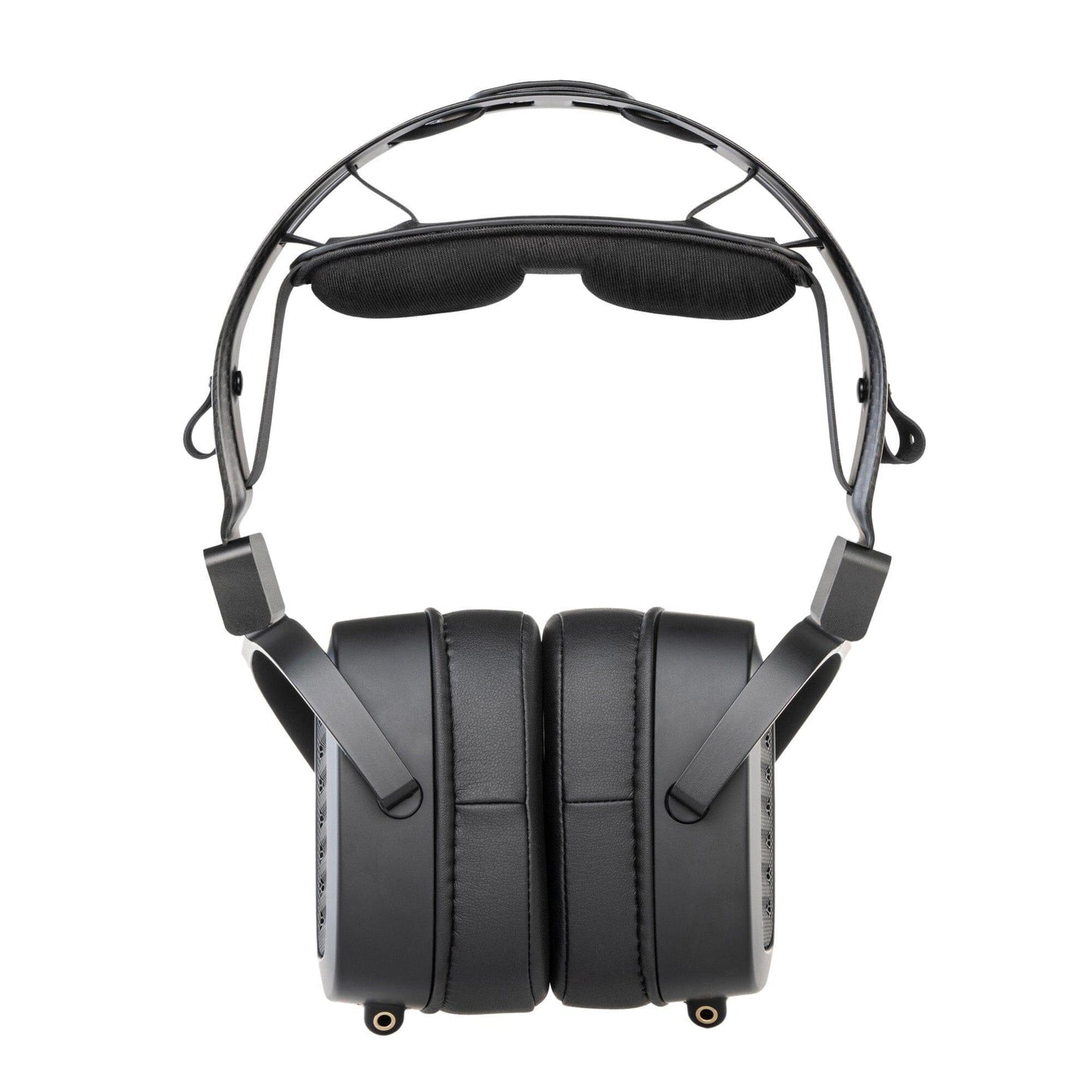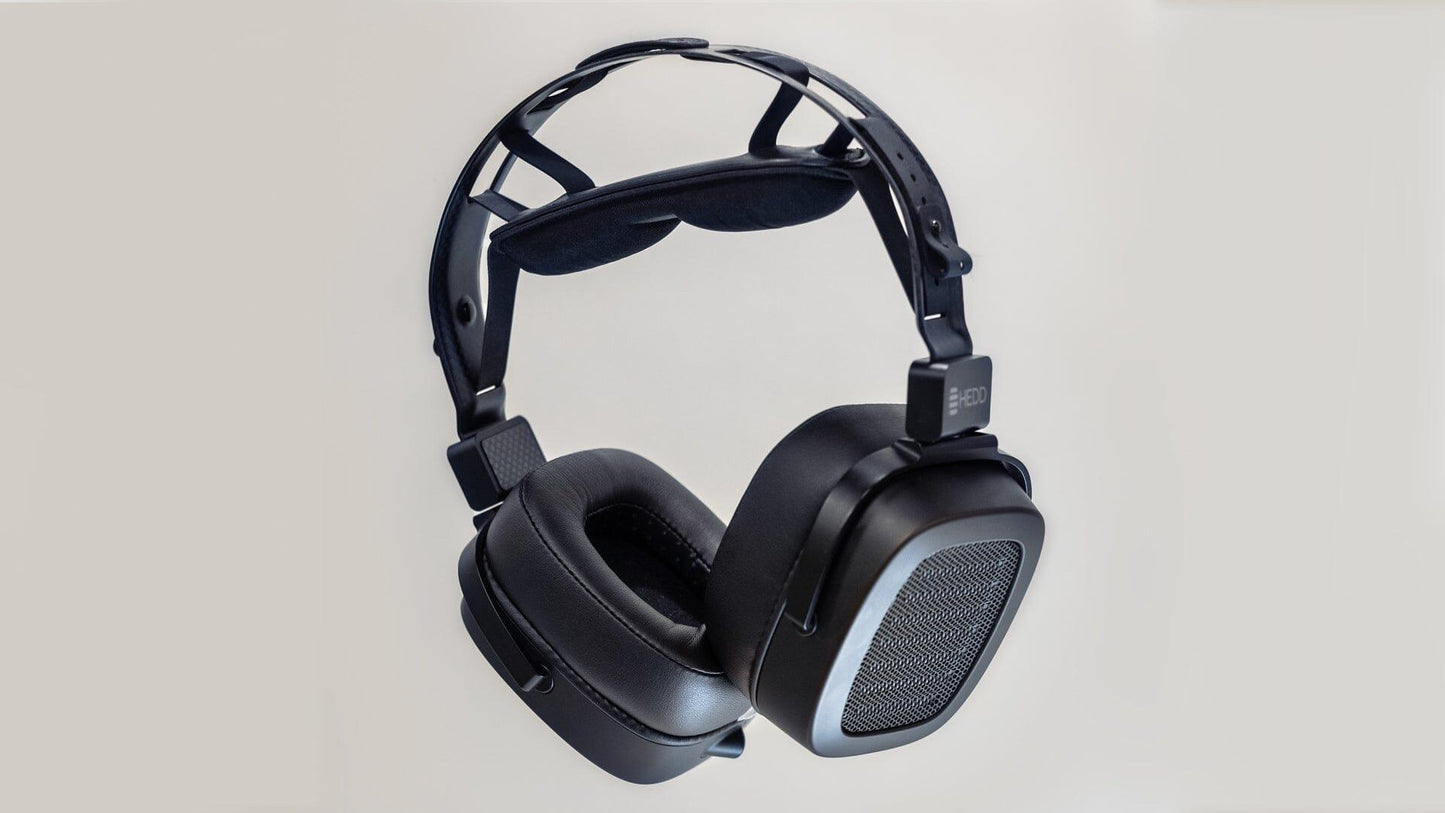 Preorder now
Choosing a selection results in a full page refresh.
Opens in a new window.