HEDD Audio
Sale price
$

1,199
Regular price
Unit price
per
Driver type

More information

Speakers and headphones use a device called a 'driver' to create sound. Different types of drivers have different strengths and weaknesses, but can all produce great sound. Common varieties include dynamic, planar magnetic, and electrostatic.
Dynamic, AMT
Connectivity

More information

Connectivity refers to the method in which the headphones connect to the audio source. Headphones can be either wired or wireless.
Wired
Portability

More information

DACs and amplifiers can either be carried around or meant for static desktop use
Not Portable
On back order
Join our email list to be notified as soon as it is back in stock.
365-day returns
Don't love it? Return it any time in the first year of ownership for a small fee
View full details
HEDD Audio
HEDD Audio TYPE 07 MK2 Series Nearfield Studio Monitor (Single)
Sale price
$

1,199
Regular price
Unit price
per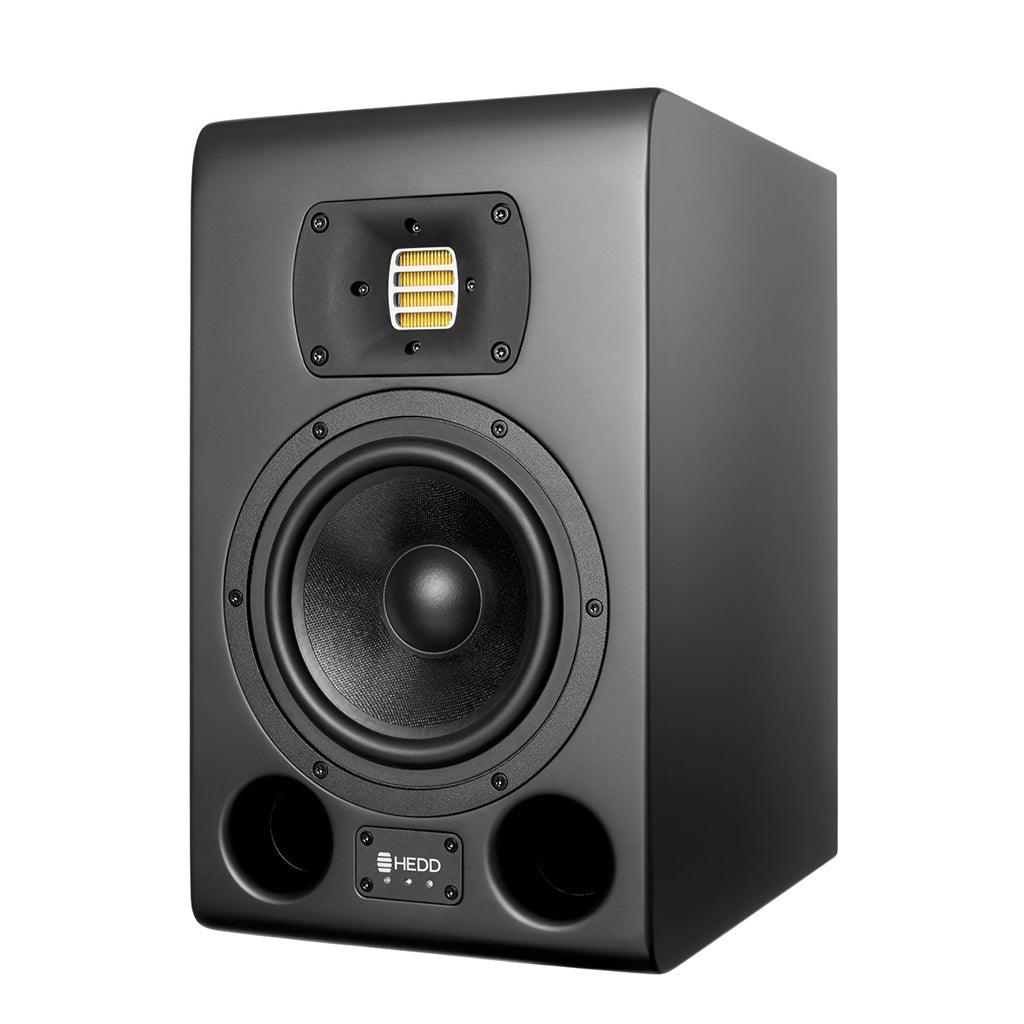 Gold Standard Studio Monitor with on-board Lineariser® and CoP
The HEDD TYPE 07 MK2 has been designed for mixing engineers and producers. Its Air Motion Transformer tweeter offers clean and realistic reproduction of the upper midrange and high end, crucial frequency bands for most instruments and vocal recordings. Making use of a Honeycomb 7" diaphragm and 100W ICE Power Class-D amps, the bass response of this speaker is fast and highly dynamic.

As all MK2 monitors, the TYPE 07 MK2 model is running on a powerful SHARC-DSP loaded with our newest innovations: The Lineariser® perfects the speaker's timely behavior and gives you better insight and control of the stereo image. Closed or Ported (CoP) technology gives you two distinct sound options you can choose from: Pinpoint accuracy ("Closed" by inserting foam plugs into the bass ports) and the ability to run the speakers at higher volumes and maintain access to lower bass regions ("Open").

The MK2 range also includes Desktop- and Shelving-filters to further adapt the speakers to your room and a Bass-Extension mode that lets you access even lower frequency areas. All controls can be accessed via smooth stepped aluminum potentiometers, making speaker adjustments a charm.

The TYPE 07 MK2 offers analog XLR and a digital AES connection. It is available in black and white.
HEDD Air Motion Transformer
Our AMT was designed to deliver impeccable transient response and ultra-high frequency extension. This unique driver is handmade in Berlin to ensure the highest quality possible.
Our design of the Air Motion Transformer is known for transparent and linear high frequencies that do not distort the natural sound reproduction in any way.
HEDD Lineariser®
Our HEDD Lineariser® is fully integrated into the HEDD Type 07 MK2 monitors. With the phase linearity enabled we can solve time-related delays with a non-perceivable short reaction of 10ms. Effectively, this improves transients and imaging precision. For the first time, the phase correction can be synched with our HEDD BASS subwoofer range to compensate for group delay in a sat-sub system. Of course, the HEDD Lineariser® is optional and can be disengaged.
CoP: Closed or Ported
Like most monitors, the Type 07 MK2 speakers are based on a Ported base system that allows for a voluminous bass response with impressive extension. However, the same speakers can transform into a functionally new design with the flip of a switch and the use of the included plugs. The newly introduced Closed operation mode benefits from the extensive research that went into our reference monitoring system, the HEDD Tower Mains. With sealed bass ports, the Type 07 MK2 exceed expectations of bass precision and offers a new level of texture details and low-end harmonics.
Reviews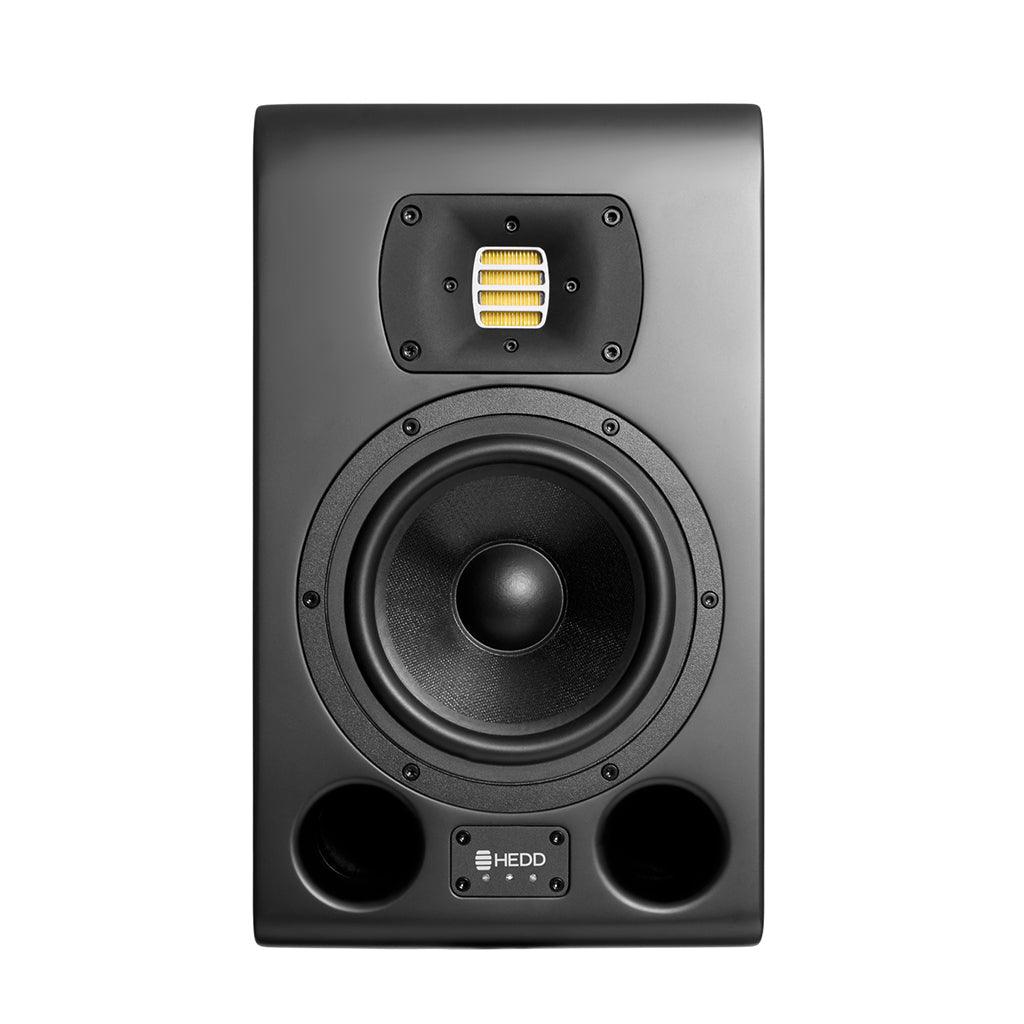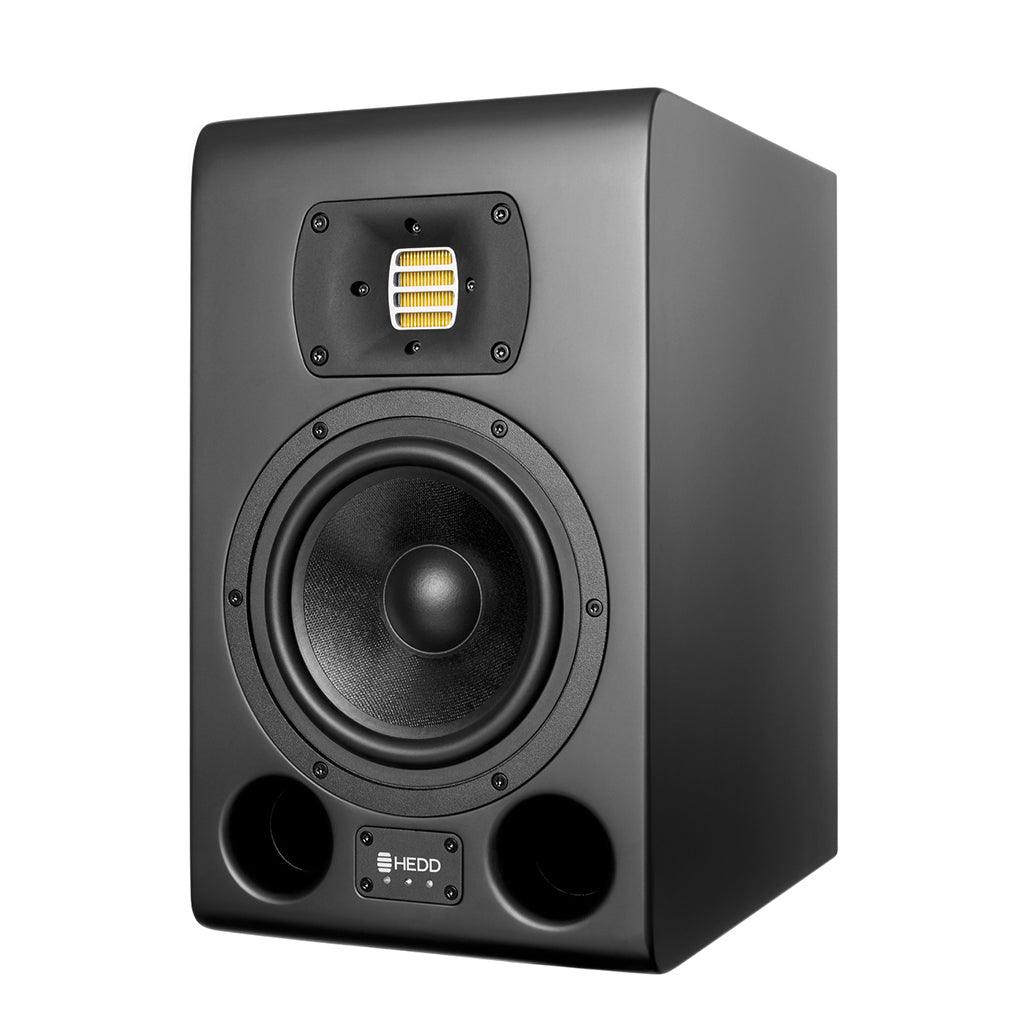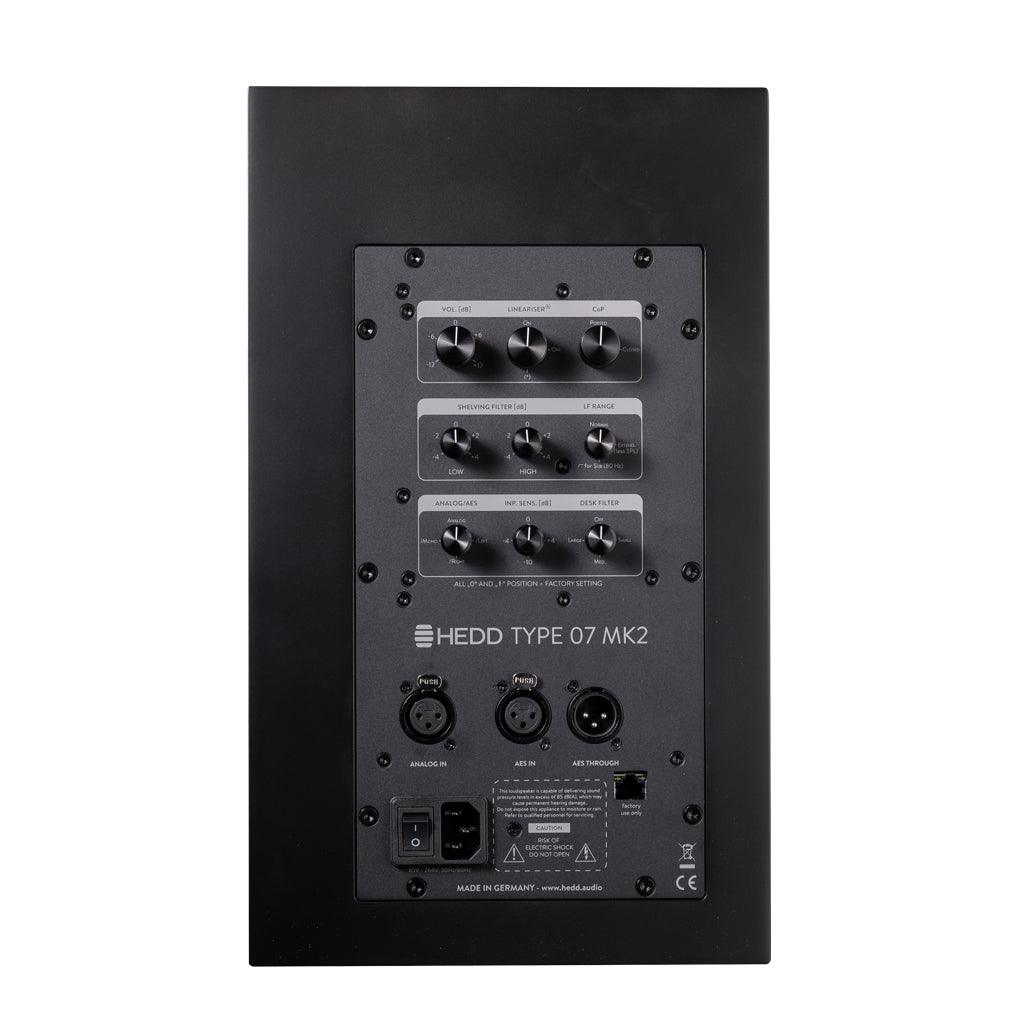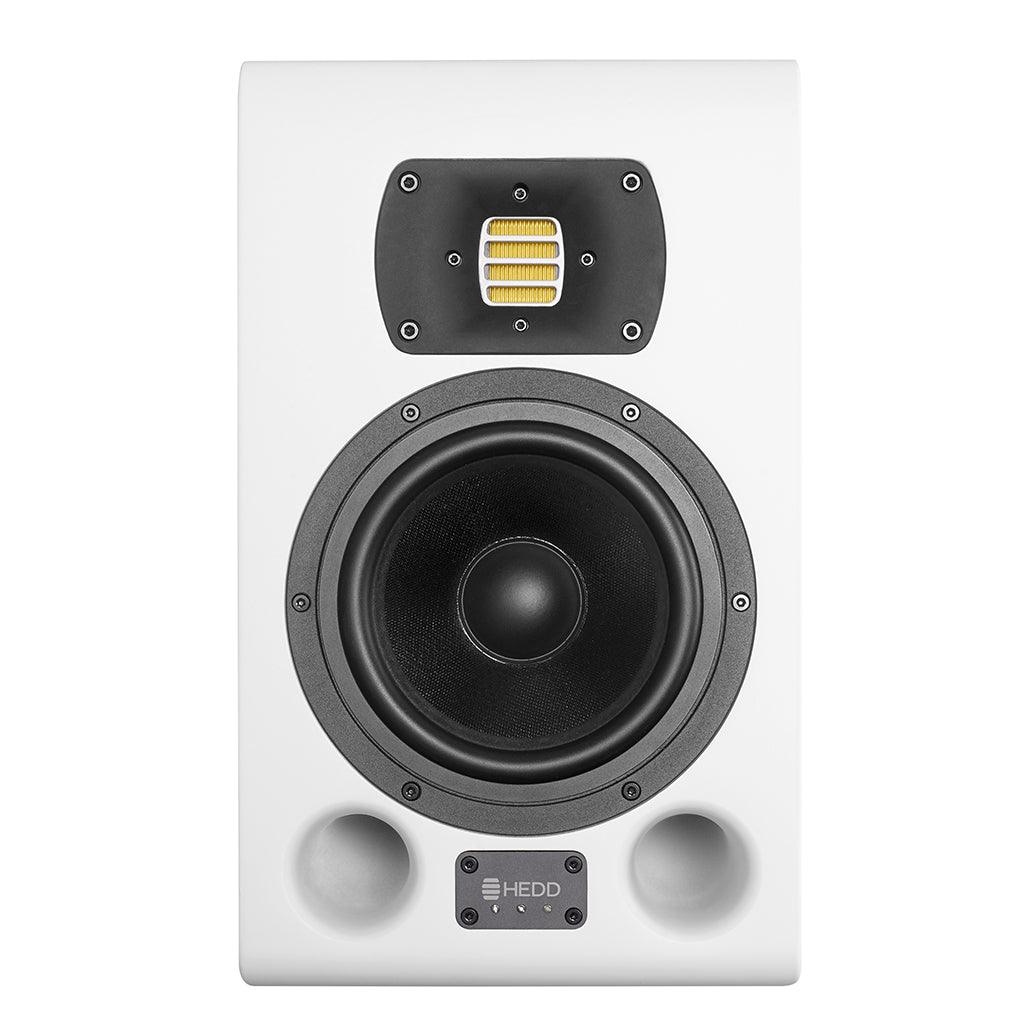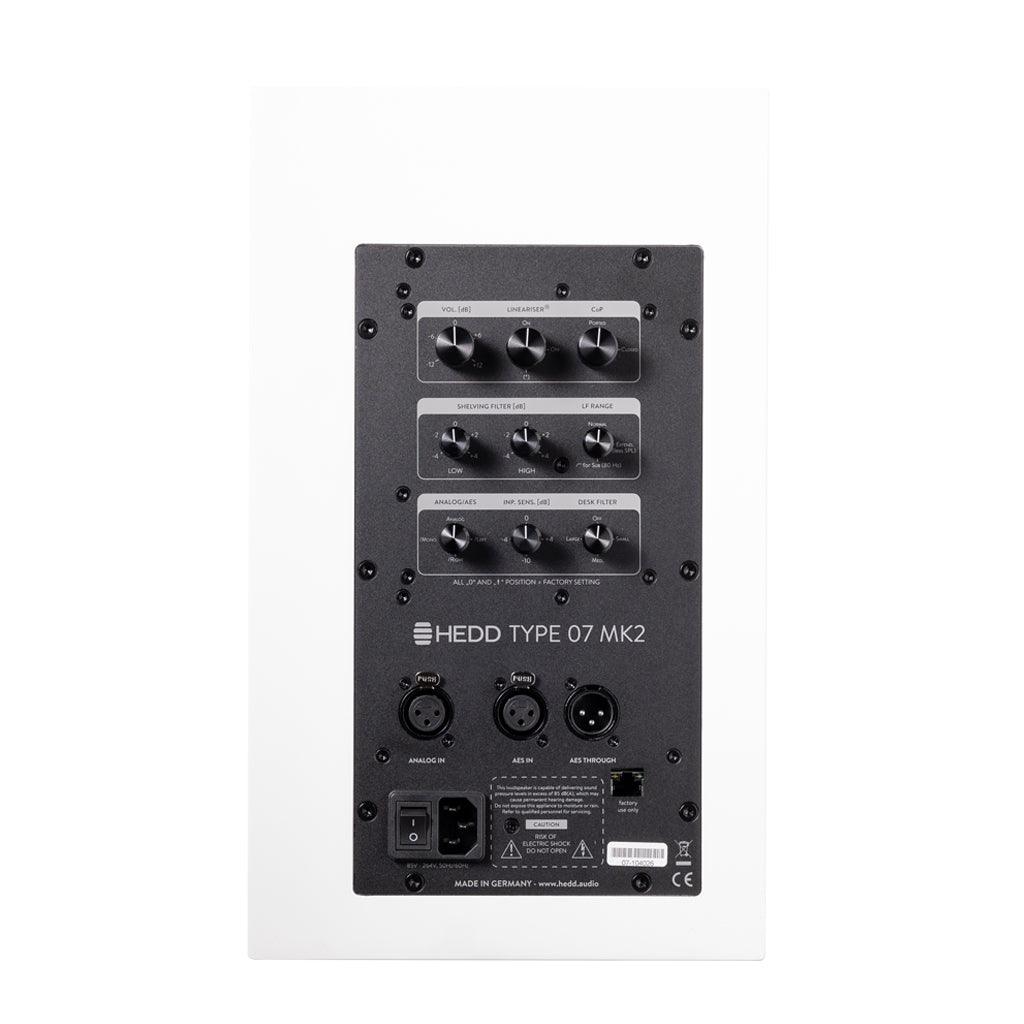 Sold out