Focal
Focal Bathys
Wireless noise-cancelling headphones
HiFi sound you can take with you everywhere
Sale price
$

699
Regular price
$

799.00
Save 13%
Unit price
per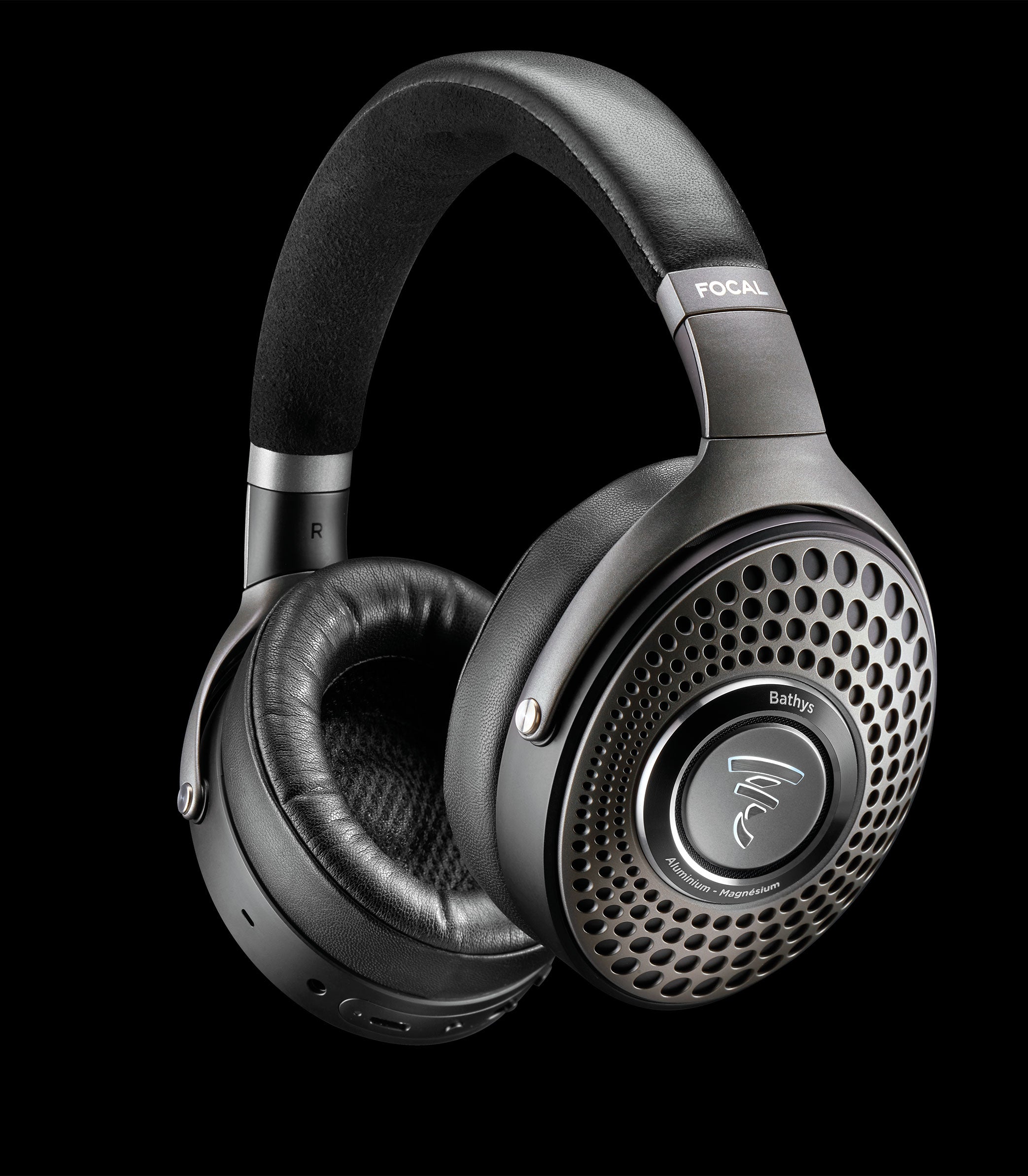 365-day returns
Don't love it? Return it any time in the first year of ownership for a small fee
3-year warranty
Focal offers a full factory warranty on all parts and labor
Authorized retailer
We're North America's premier Focal dealer
You'll be shocked by how good they sound. You'll be delighted you can take that sound with you anywhere you go.
The Bathys is being continually improved upon by Focal! Some exciting new features have launched on the Bathys via a Firmware update in March of 2023.
Improvements and New Features
Sidetone: Sidetone is a small amount of your own voice that's piped into your ear speaker as you speak. This sound confirms that your microphone is operating properly, and allows you to adjust your speaking volume to a proper level (not too loud, and not too quiet)(you can turn it on or off on the Focal & Naim App).
Dynamic EQ Preset: This new EQ preset is close to the reference 'Harman target' which is considered the optimal sound signature that most people prefer in their headphones.
Customizable EQ: The Bathys EQ within the Focal & Naim App can now be changed without any music playing. 
More Features: Head over to the Apple App Store on Android Store to read about more updates for the Bathys. 
It seemed like an impossible ask: Wireless and active noise-canceling headphones by a company absolutely committed to high-fidelity, accurate, beautiful sound. Focal has taken the design, technology, and materials of industry-leading headphones like the Stellia and Celestee, cut some weight, and added a lot of advanced technology. This is a first for Focal, and a huge step forward for the industry.

You'll experience a balanced and neutral sound that's faithful to the source, but influenced by Focal's award-winning approach to dynamics, punchiness, and lively reproduction. Either way, these are probably the headphones you'll end up using the most.

The result is a comfortable, easy-to-use set of headphones that wrings every last bit of quality out of the latest Bluetooth wireless codecs but also gives you the option of an excellent wired experience via USB-C and its built-in DAC. And it will last you all week: 30+ hours of listening on a full charge. Running low? Rapid-charging gives you five extra listening hours in just 15 minutes.
What goes into making a HiFi wireless headphone? We went to France to find out.
The Focal Bathys is the first set of wireless headphones with active noise canceling and high-fidelity sound. Watch the interview with Focal's lead designers, talking about the inspiration and technology that made the Bathys possible. Manufactured in Saint-Étienne at the Focal workshops, the speaker drivers inside the Bathys headphones benefit from the expertise of a brand that constantly innovates to improve its products, providing the amazing sound, now matter how you want to listen.
Focal Bathys Features
Cup style

More information

Open-back headphone designs are often higher-performance but have poor noise isolation and leak sound. Closed-back designs provide better noise isolation and leak less sound.
Closed-Back
Wearing style

More information

Over-ear headphones sit over your ear and surround your ear with a ring of padding. On-ear headphones are padded but rest on top of your ear. In-ear monitors are worn inside your ear canal.
Over-ear
Driver type

More information

Speakers and headphones use a device called a 'driver' to create sound. Different types of drivers have different strengths and weaknesses, but can all produce great sound. Common varieties include dynamic, planar magnetic, and electrostatic.
Dynamic
Connectivity

More information

Connectivity refers to the method in which the headphones connect to the audio source. Headphones can be either wired or wireless.
Wireless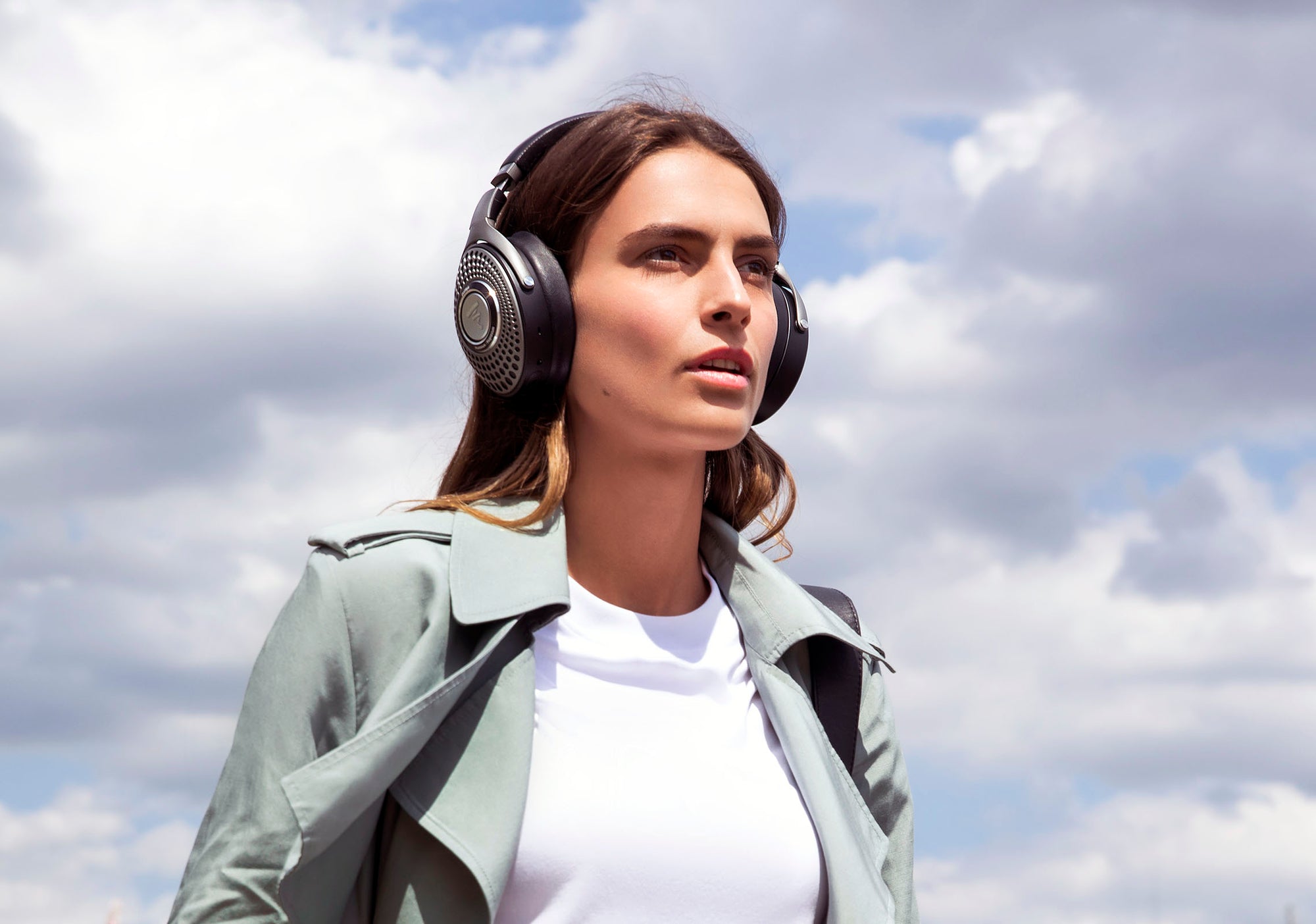 Exceptional sound quality at home and on the go
Enjoy authentic, precise, and vibrant sound. The Bathys design is inherited from Focal's industry-leading open- and closed-back headphones. With their aluminum and magnesium dome, the Bathys speaker drivers deliver a deep bass, soft trebles and a clear mid-range, for an extremely precise sound.
Refined, comfortable, and durable design
Designed to be lighter, compact and ergonomic, Bathys is the ideal travel companion. Lightweight aluminum construction, robust magnesium yokes, and breathable leather and microfiber surfaces offer comfortable long-term wear for any head size or shape. It looks good and feels even better.
Any device, any where you go, all week long
Bluetooth 5.1 Multipoint with iOS and Google compatibility means you can move seamlessly between multiple devices.
Bathys' fast-charging feature gives you five additional battery hours in 15 minutes of charging. A full charge only takes one hour and 30 minutes.
At home
Connect your Focal headphones directly to your favorite device using the included 3.5mm connectors.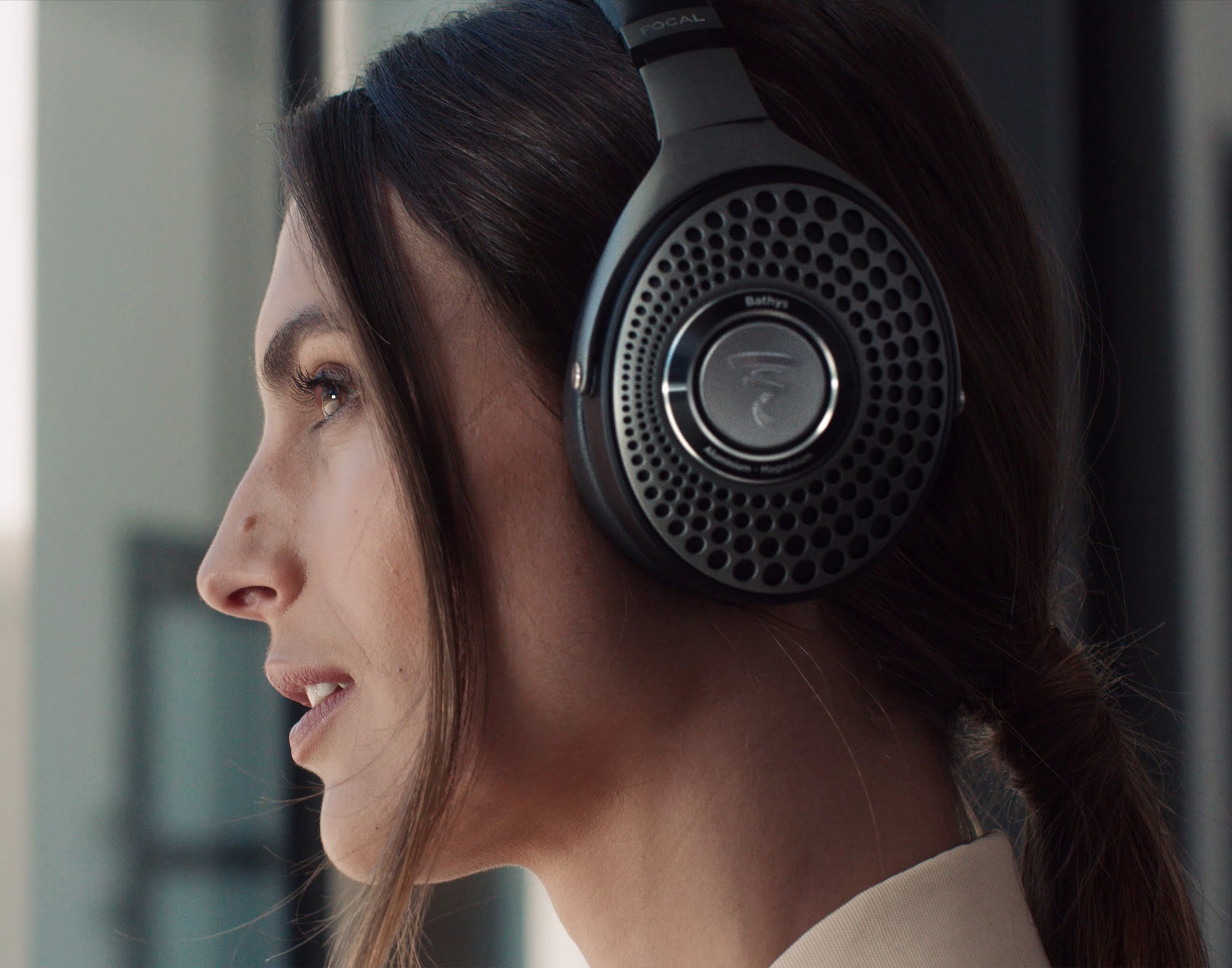 On the go
Connect to any Bluetooth device using the latest audio codecs, with over 30 hours of active noise canceling performance.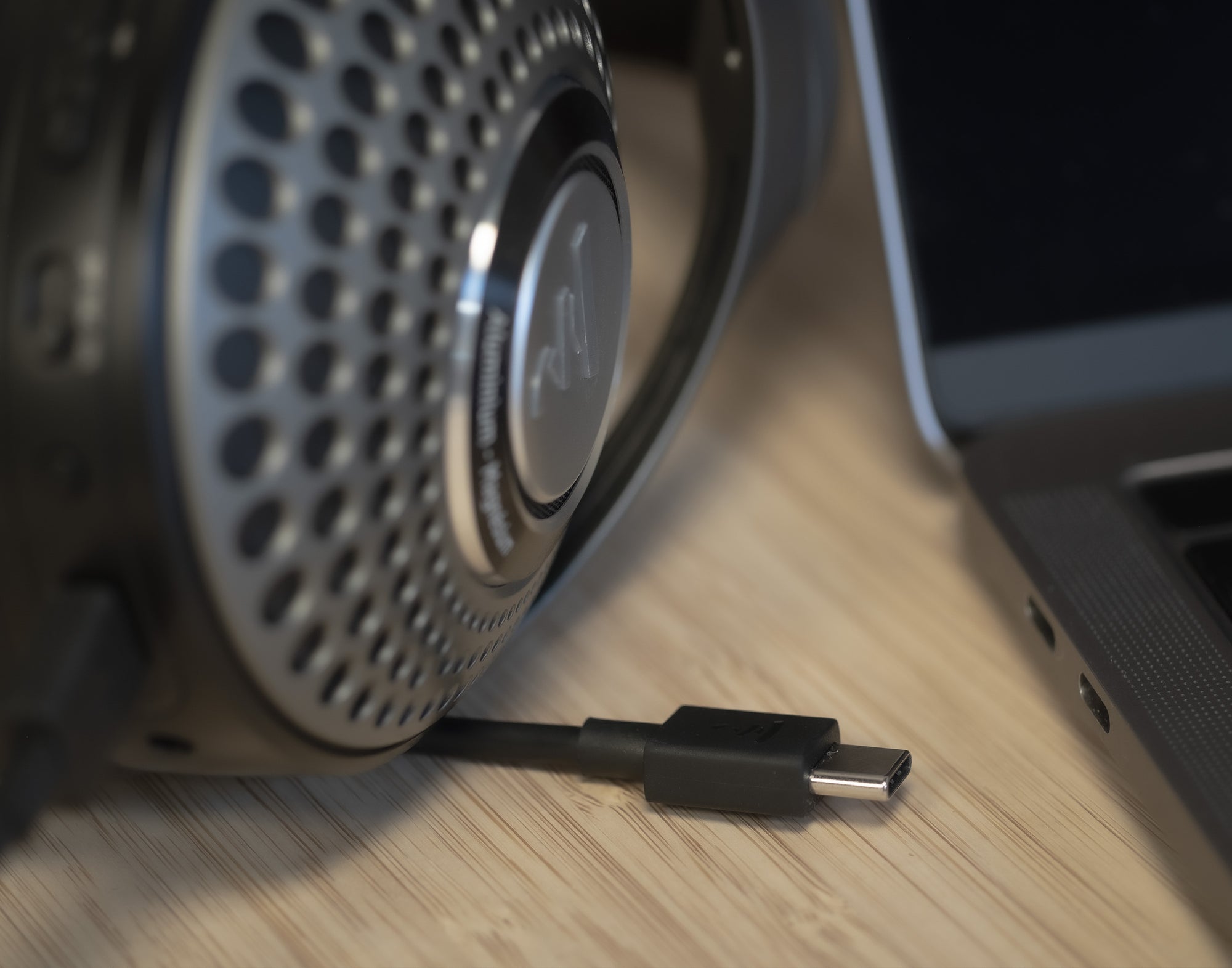 At the office
Connect directly to any device's USB port to take advantage of the built-in DAC, taking your audio to 24-bit / 192kHz for even more impressive performance.
Refined aesthetics and materials
The understated colorway and curving design aesthetics speak to a luxurious and timeless experience. A meticulously-finished carrying case makes it easy to take everywhere.
Complete control with voice assistance
Eight integrated microphones with Clear Voice Capture technology and Amazon Alexa and Google allow you to make calls and stay in control of your devices. Discrete physical controls for ANC settings, volume, and connection settings make it easy to make changes quickly and confidently.
Multi-mode noise canceling
Bathys uses a hybrid of feedback and feed-forward active noise-canceling to give you a fantastic listening experience everywhere you go. There are two active noise cancellation modes: "Silent" for high noise environments (planes, trains, etc.) and "Soft" for concentration at home or the office. An additional "Transparency" mode keeps you aware of your surroundings.
No-compromise wireless sound
Bathys takes advantage of the most versatile codecs for all devices, including SBC, AAC, Apt-X™ and Apt-X™ Adaptive. The result is a continuous connection, low-latency call clarity, and maximum sound quality in every environment.
Focal Bathys Customer reviews
What's included?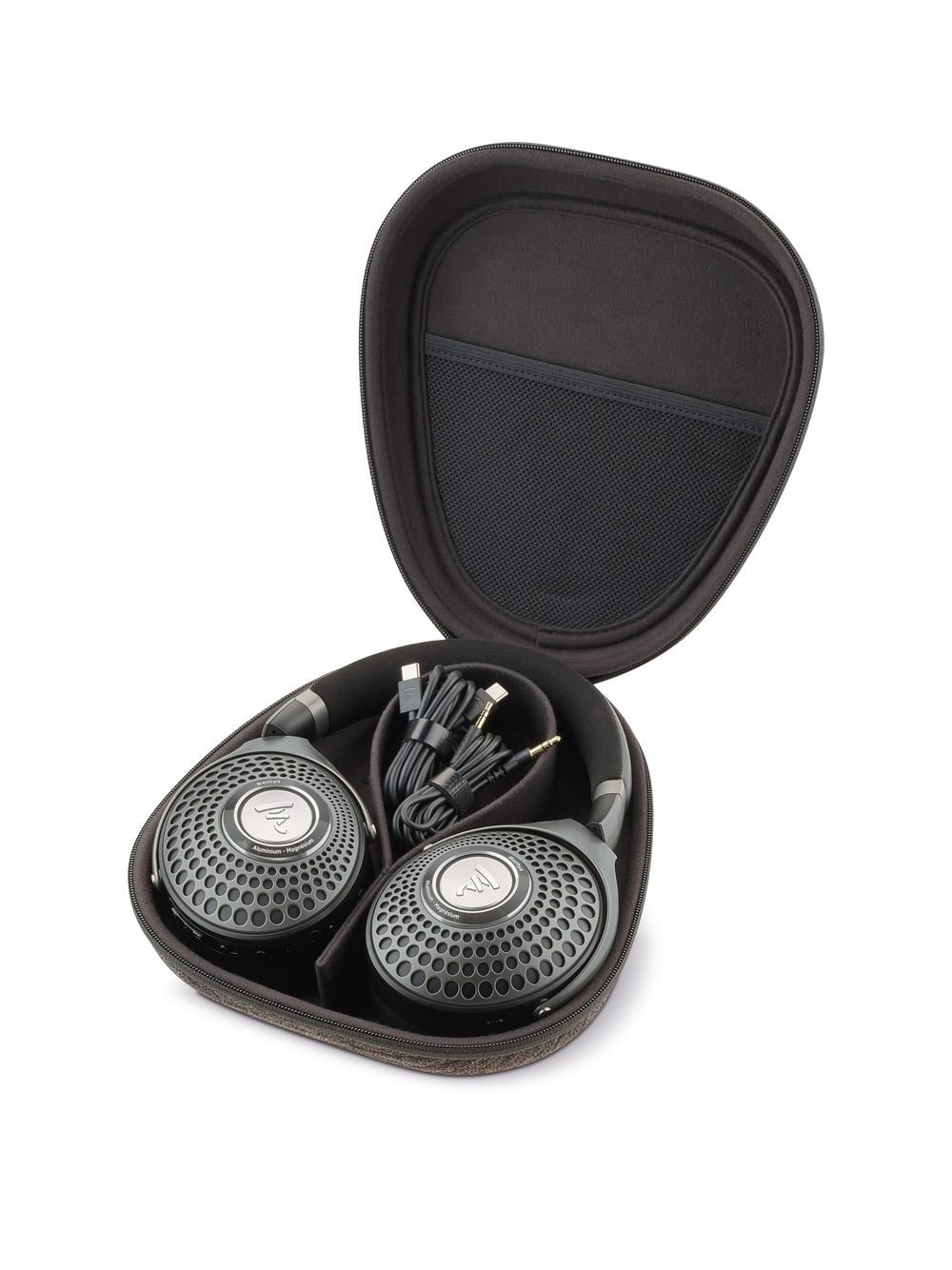 In the box
Bathys wireless active noise canceling headphones
Rigid carrying case in matching colorway
1.2m / 4ft 3.5mm jack cable
1.2m / 4ft USB-C to USB-C cable
Quick start guide
Focal Bathys Specifications
| Title | Description |
| --- | --- |
| THD | <0.2 % @ 1kHz / 100dB SPL |
| Frequency response | 5Hz – 50kHz |
| Speaker driver | 1 5/8" (40mm) Aluminum-Magnesium 'M'-shaped dome |
| Weight | 0.77lb (350g) |
Technology
Two noise-canceling modes and a transparency mode
Bluetooth technology: 5.1 Multipoint
Bluetooth range: 15m+ / 50ft+
Bluetooth frequency range: 2402 MHz - 2480 Mhz
Audio codecs: SBC, AAC, aptX™, aptX Adaptive
USB-DAC mode up to 24 bits / 192 kHz resolution
Dedicated app for custom equalizer and sound controls settings.
Battery life

30 hours Bluetooth Noise Canceling
35 hours 3.5mm Jack mode
42 hours USB-C DAC

8 integrated microphones with Clear Voice Capture
Voice assistants: Google Assistant, Amazon Alexa
Controls: Focal & Naim, iOS, Android
Other features: Google Fast Pair
The Brand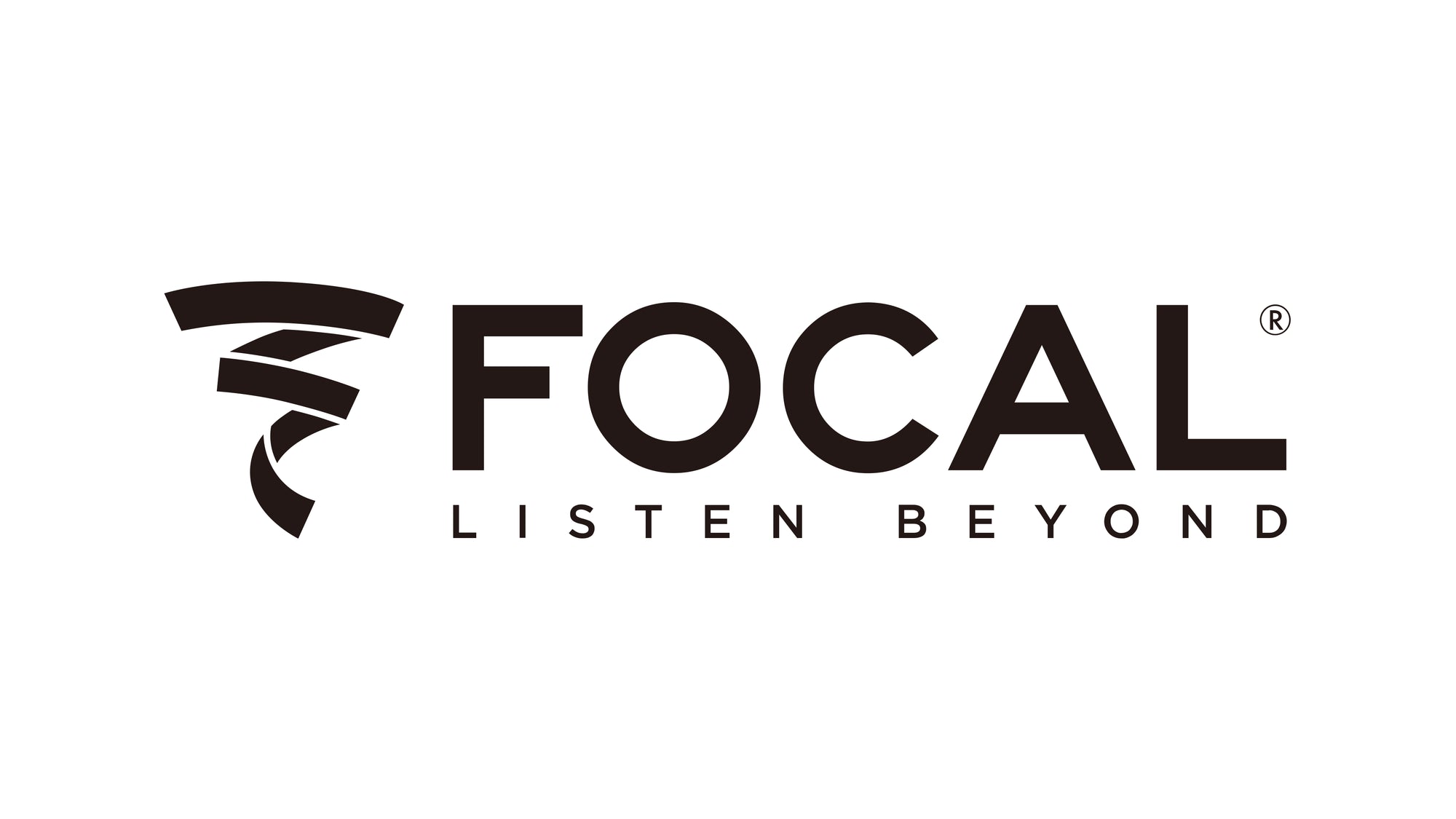 The brand that got us started.

Focal has been creating benchmark acoustic equipment since 1979, committed to a beautiful union of acoustic research, engineering, materials, and design. All their products are made in France in Focal workshops, with quality control standards beyond those of most manufacturers.

All of their products share common values - a commitment to innovative engineering and extraordinary attention to detail. The results are constantly pushing the limits of sound to offer a truly unique listening experience.

Shop more Focal products
Focal Bathys Media Gallery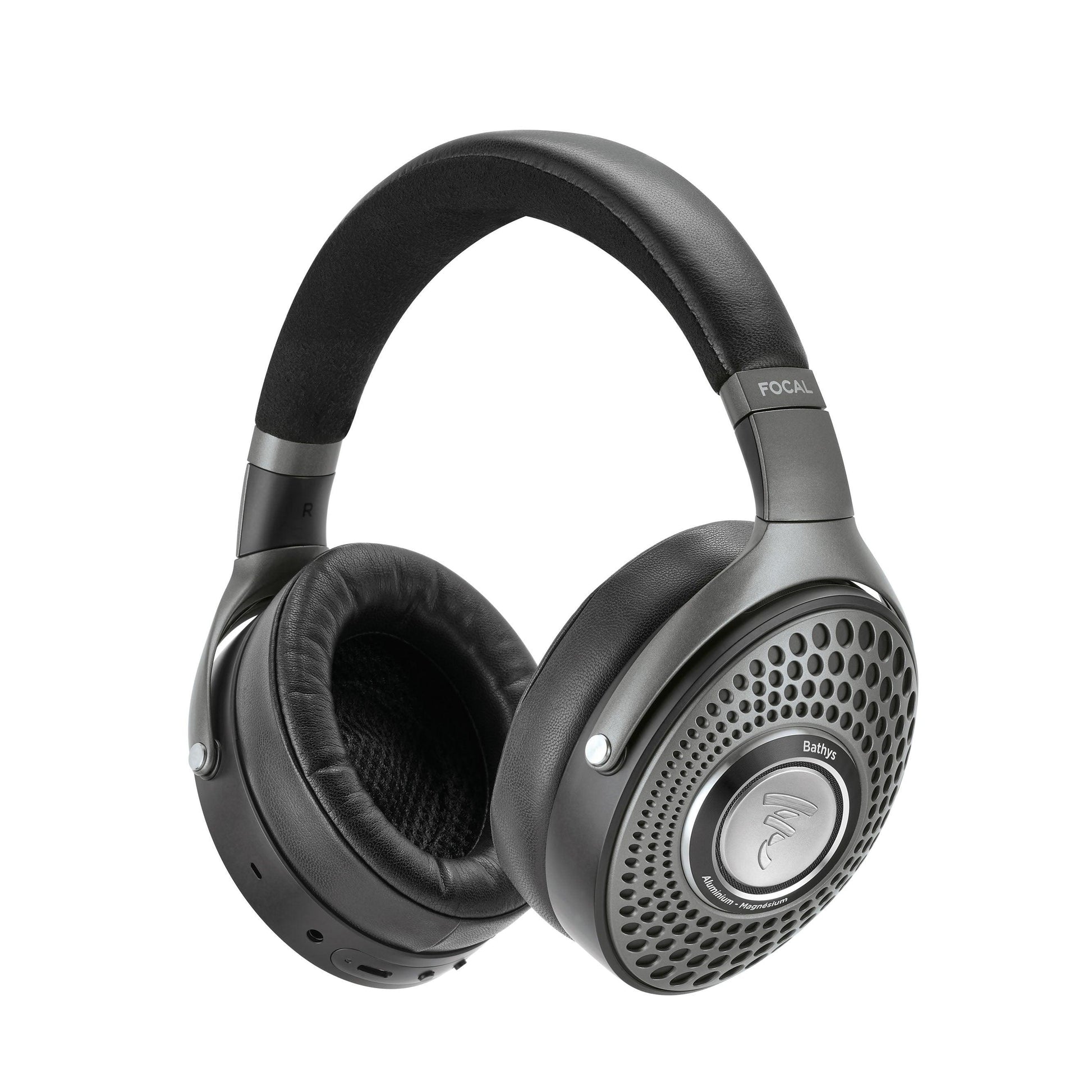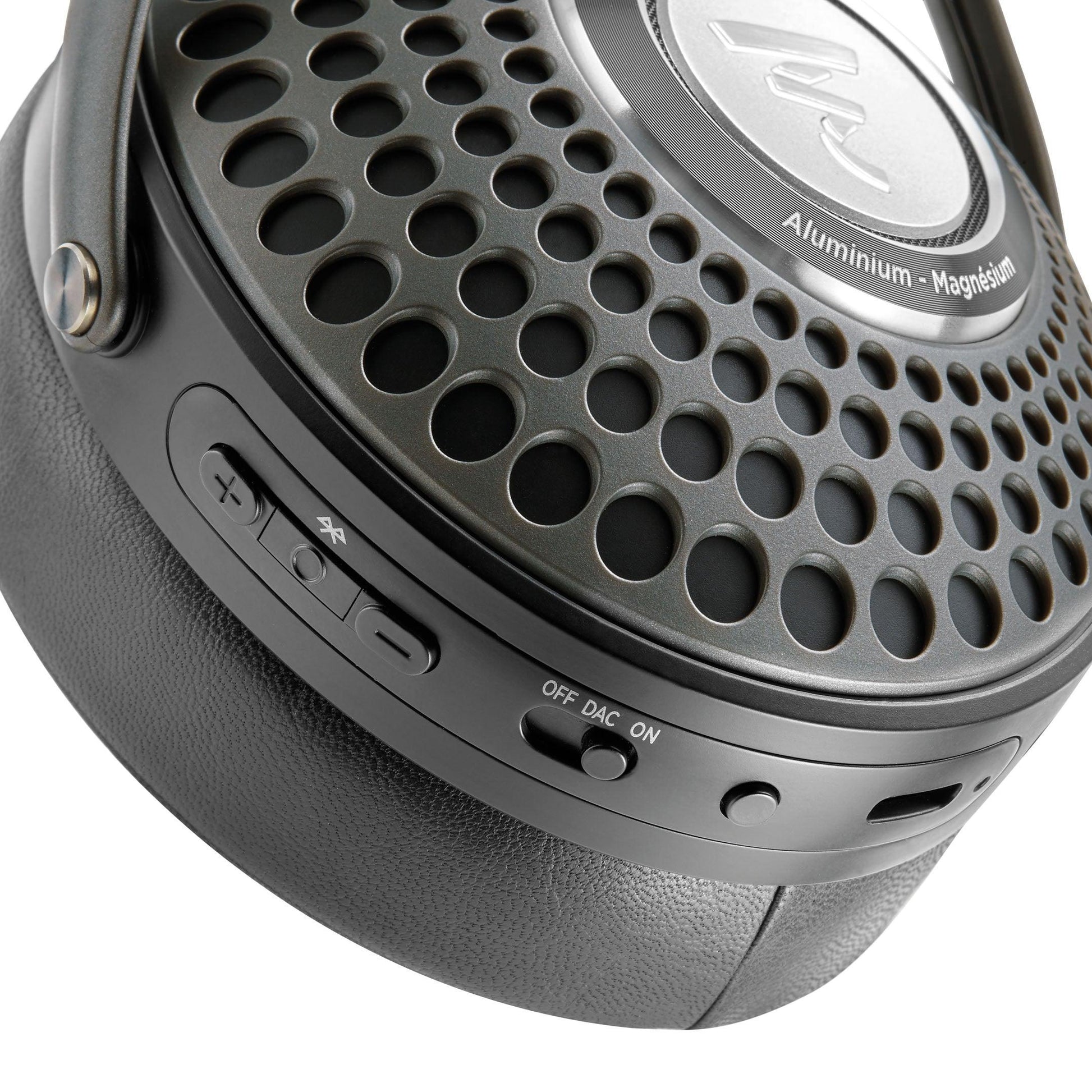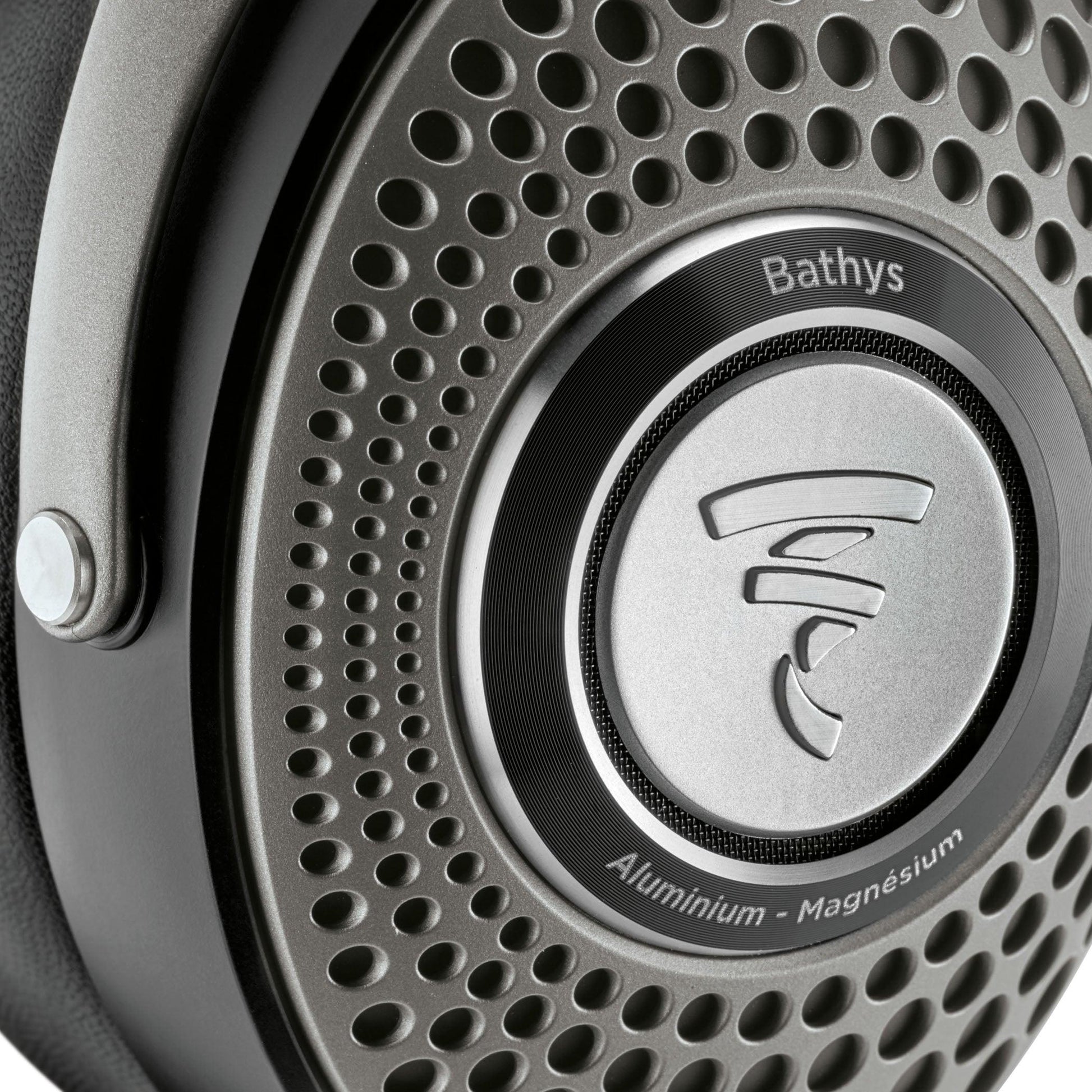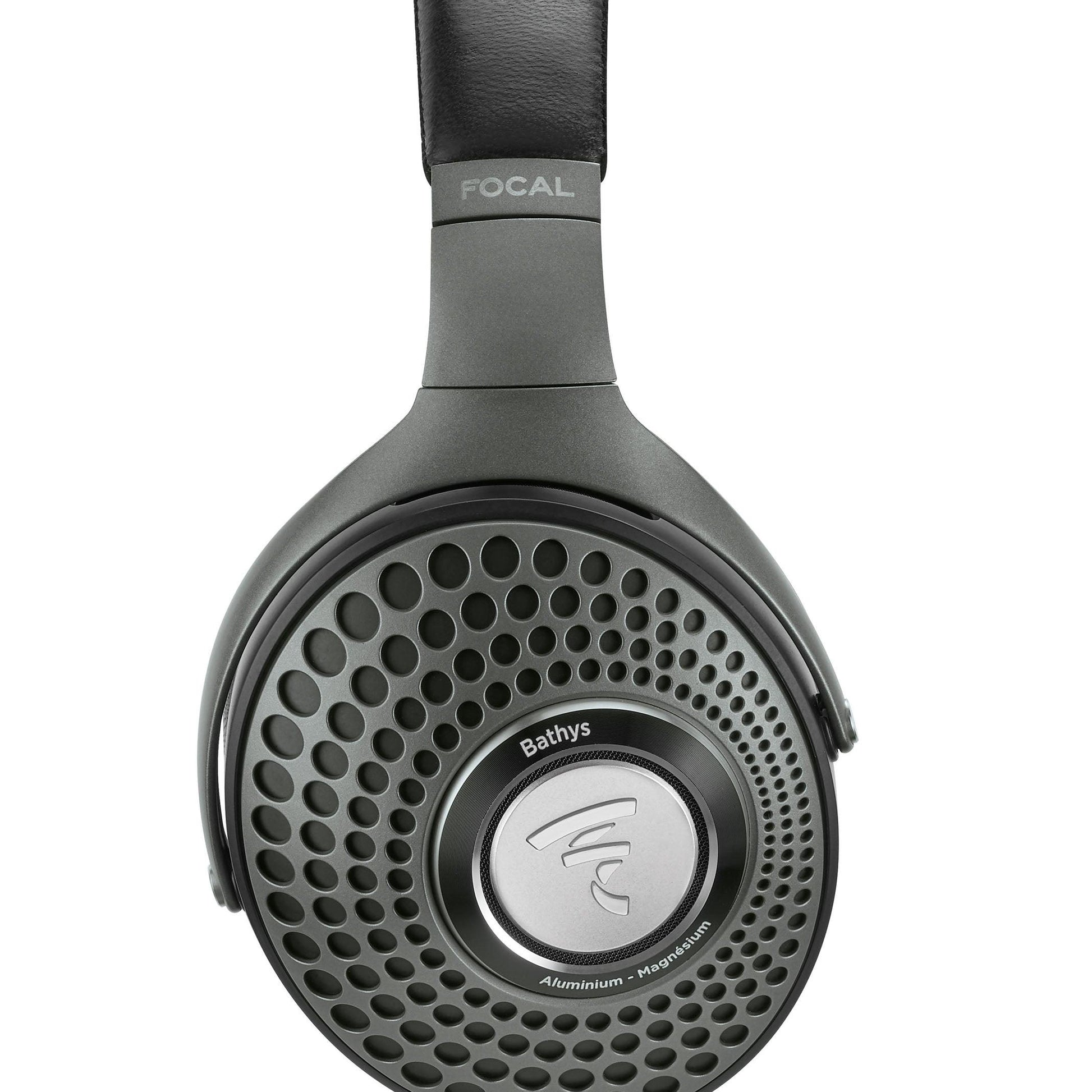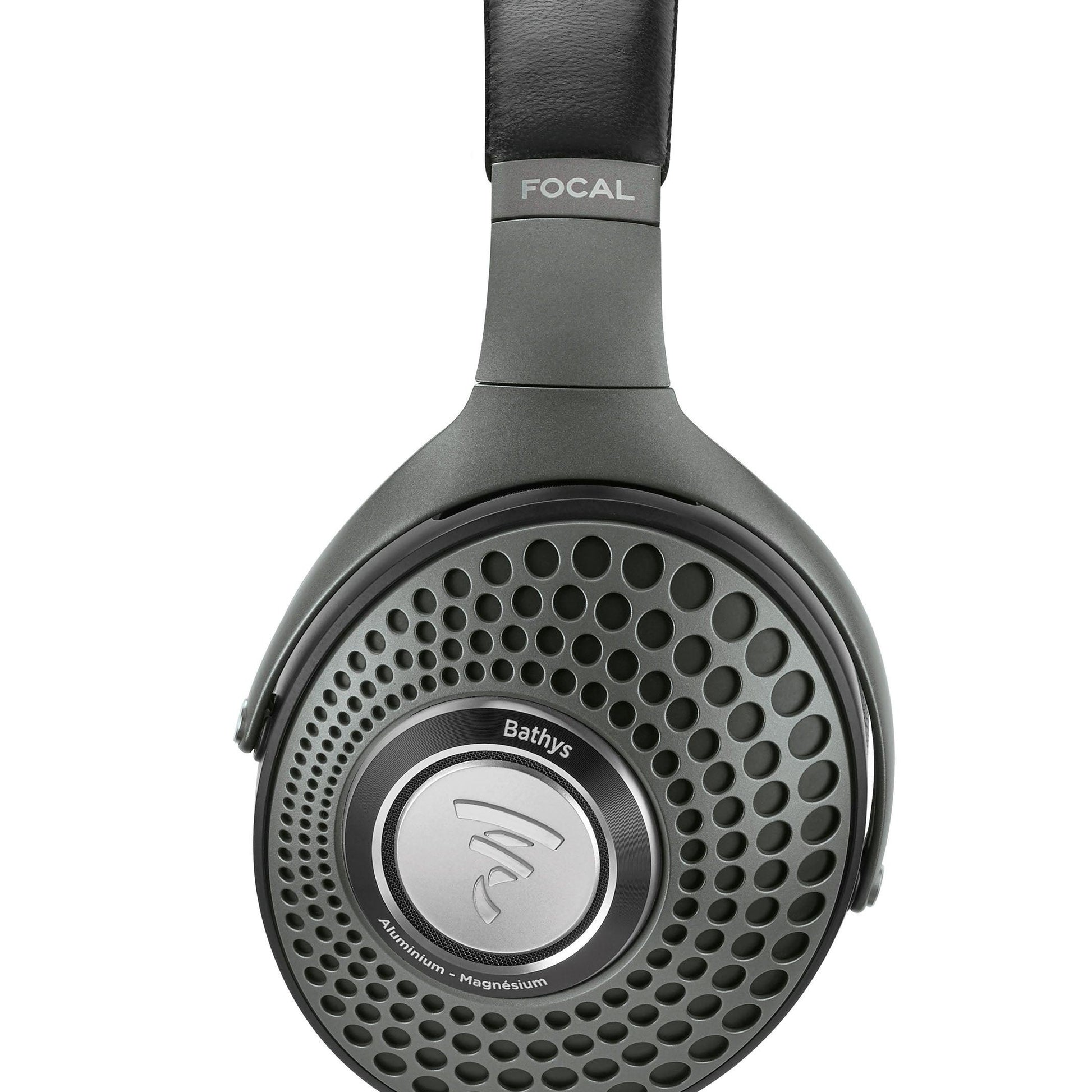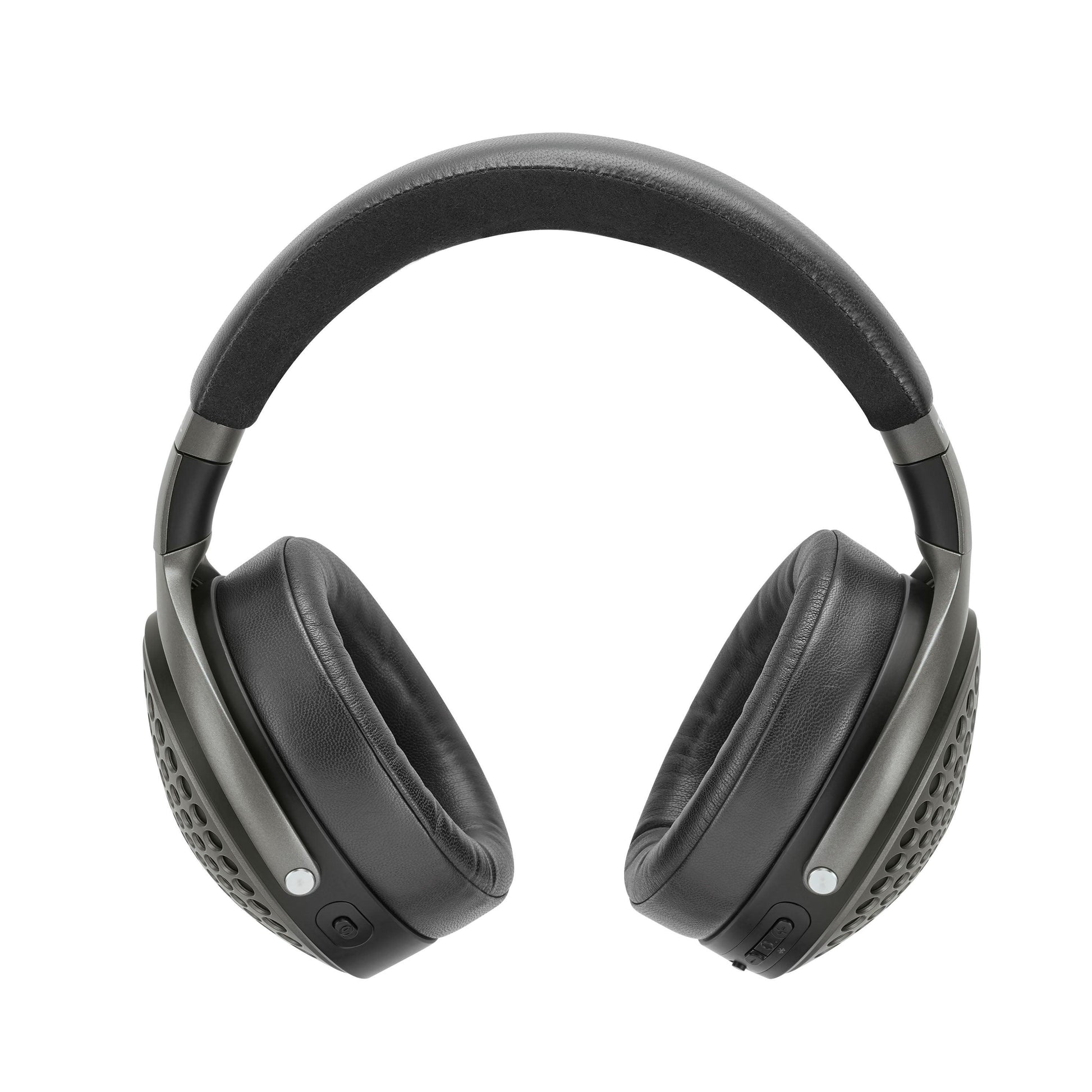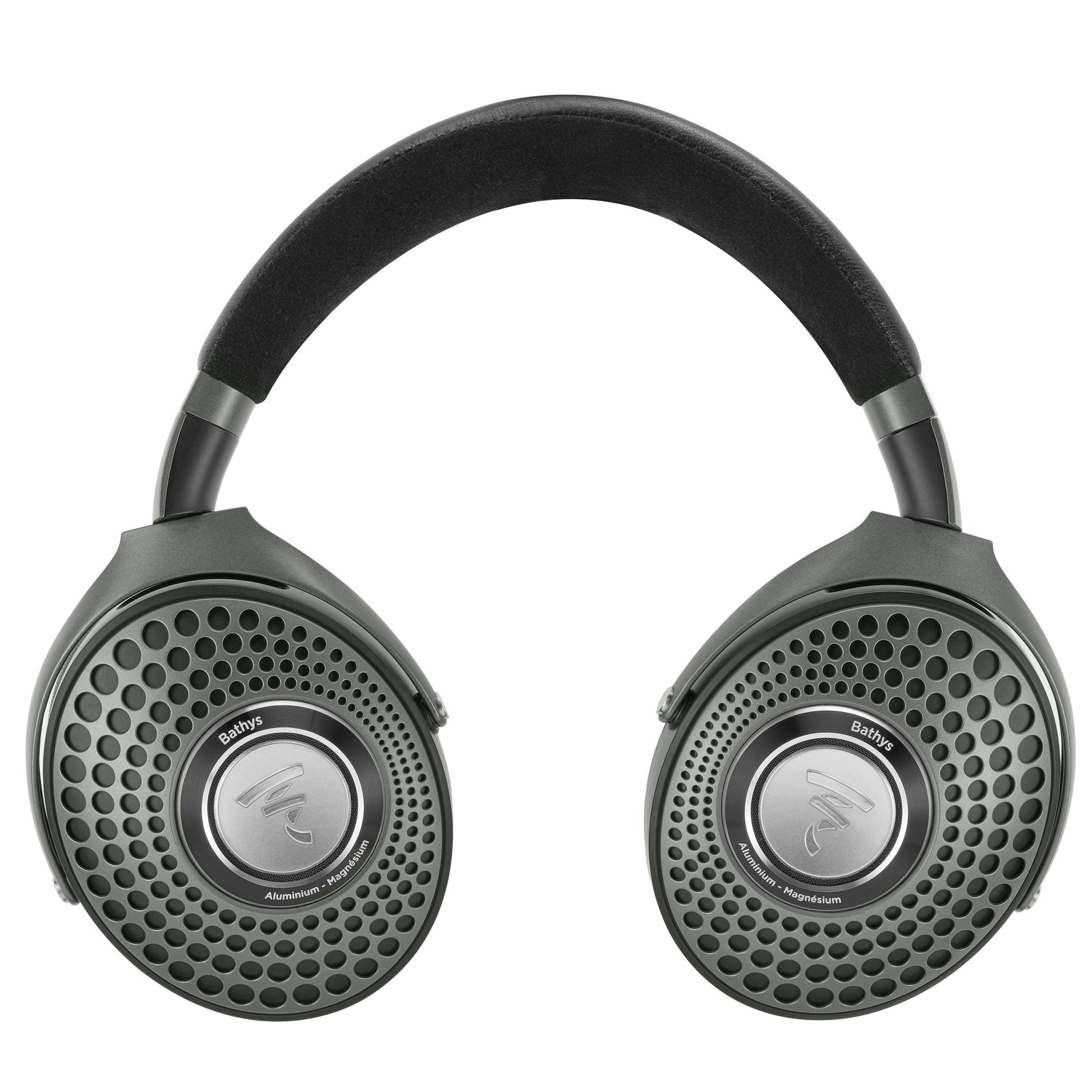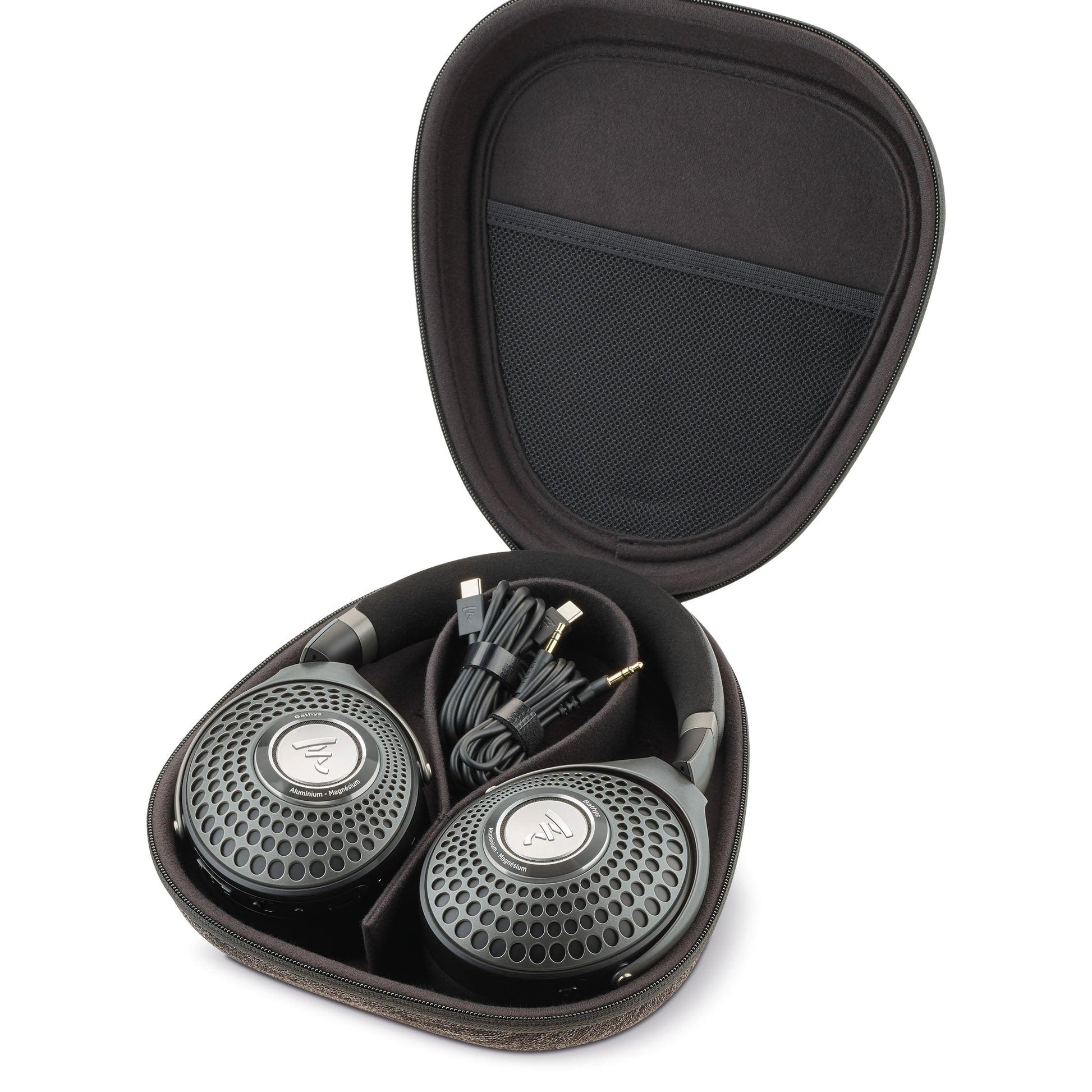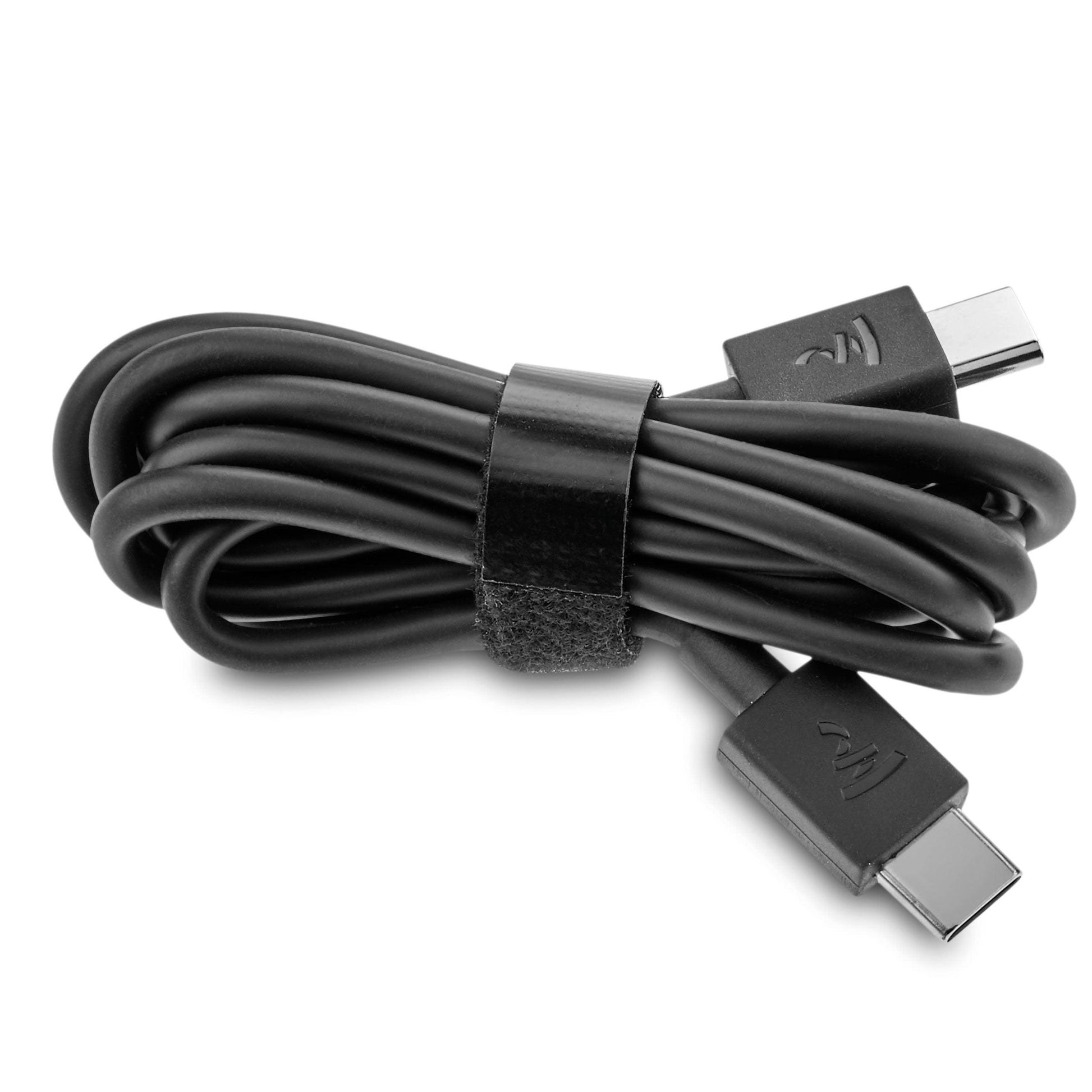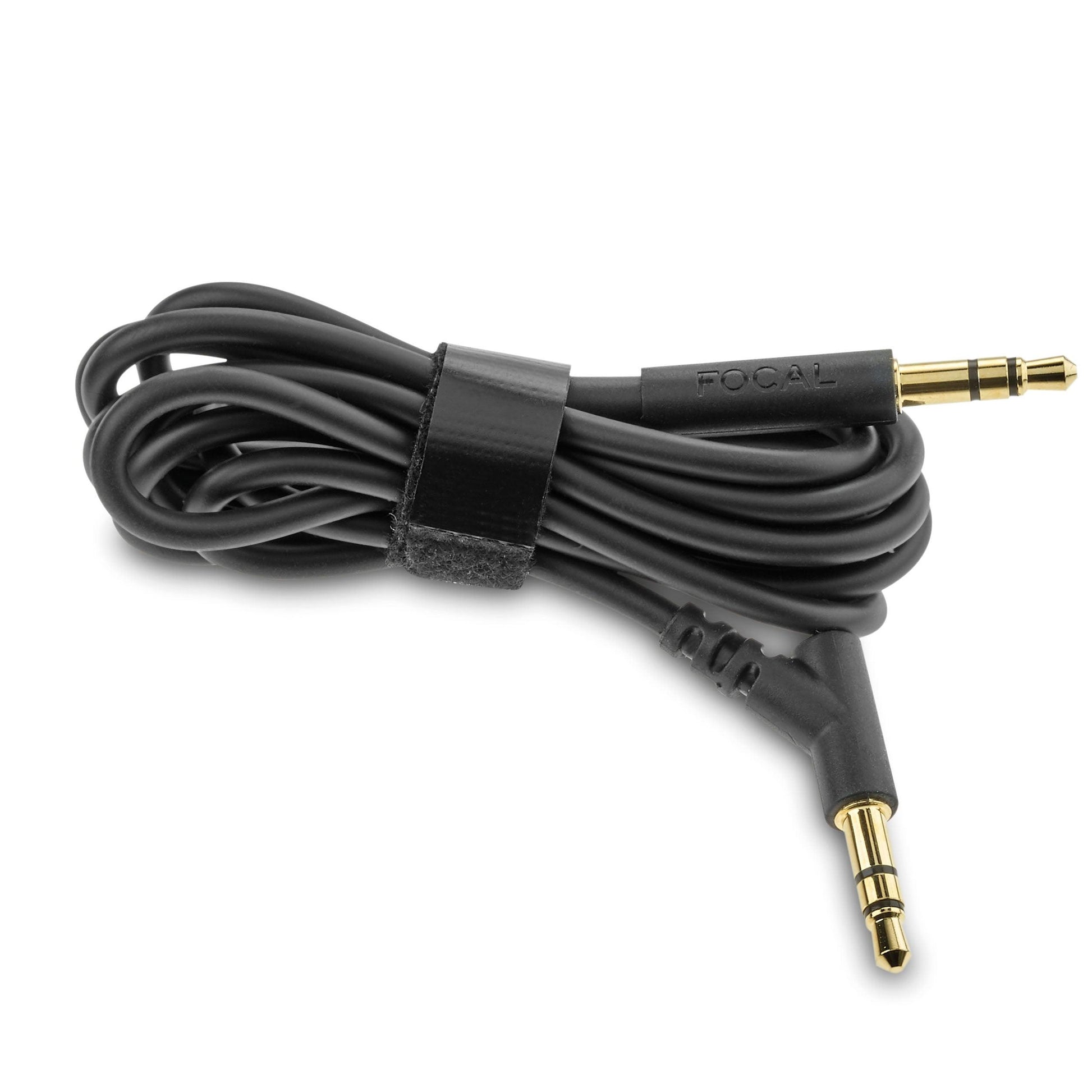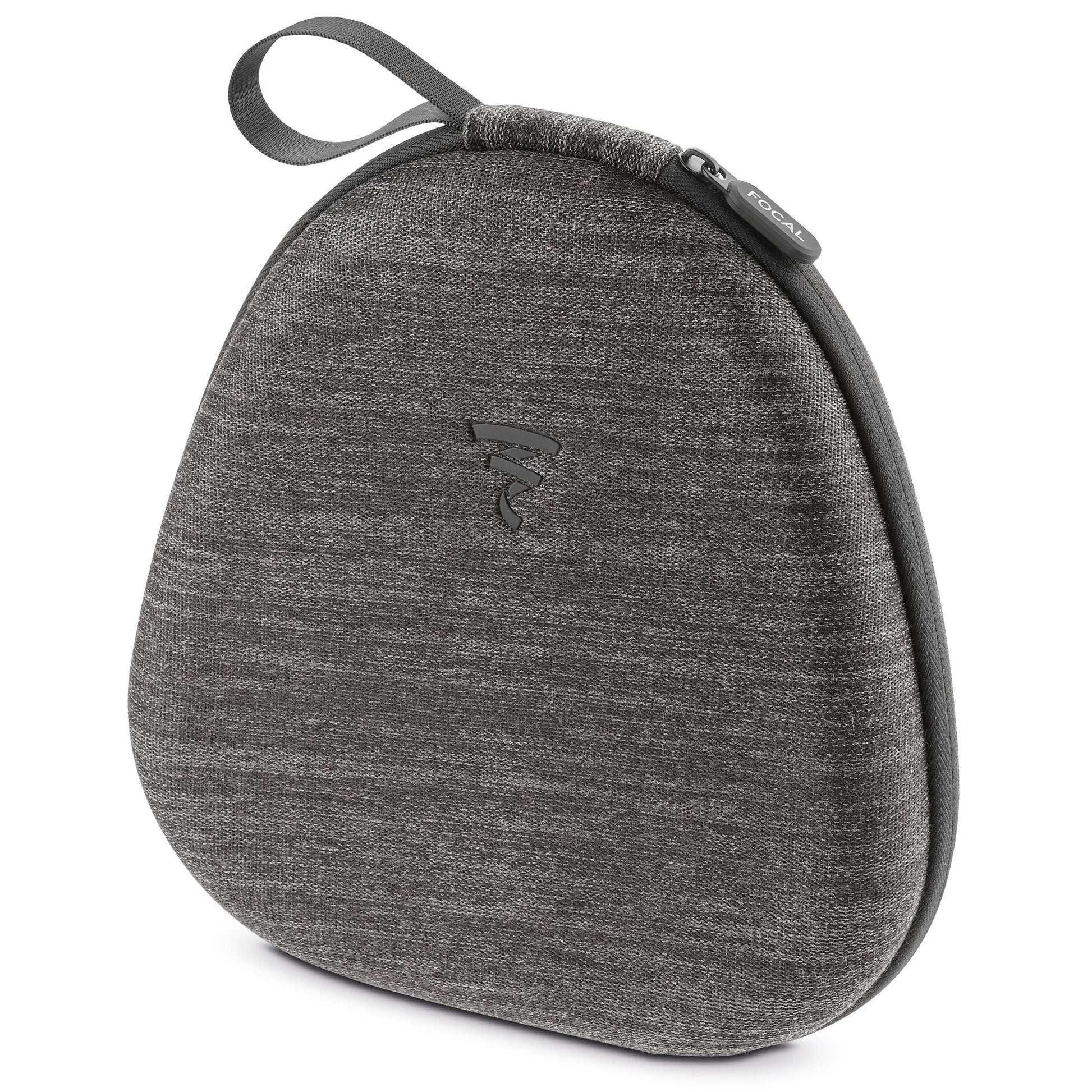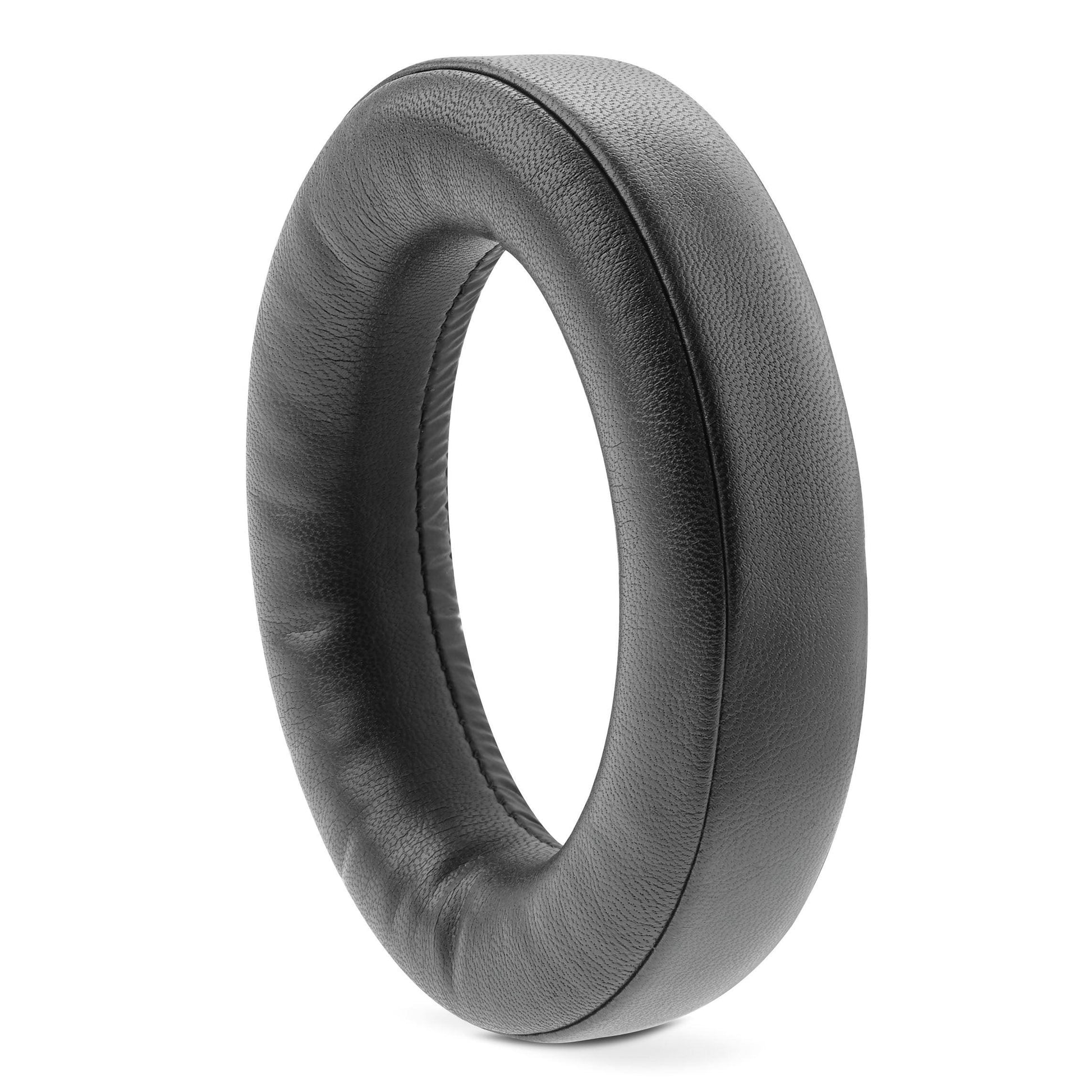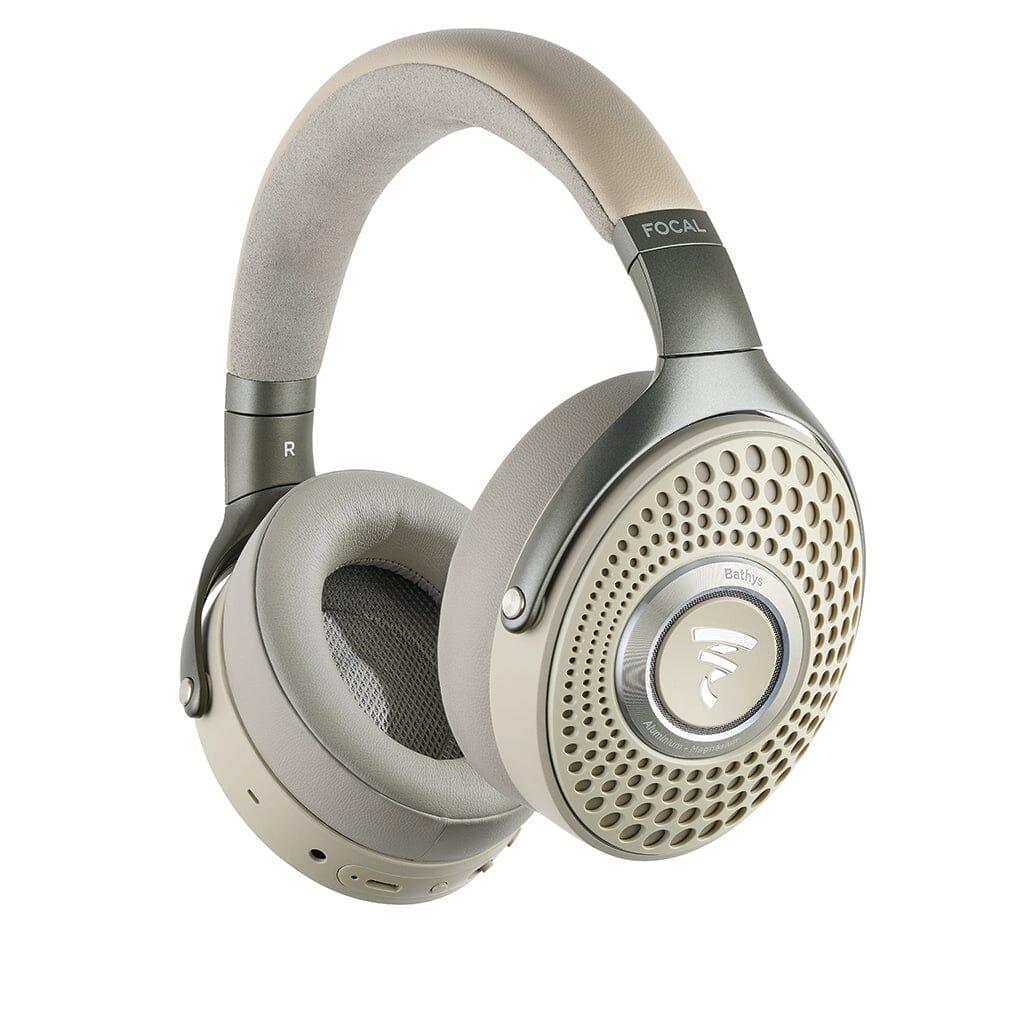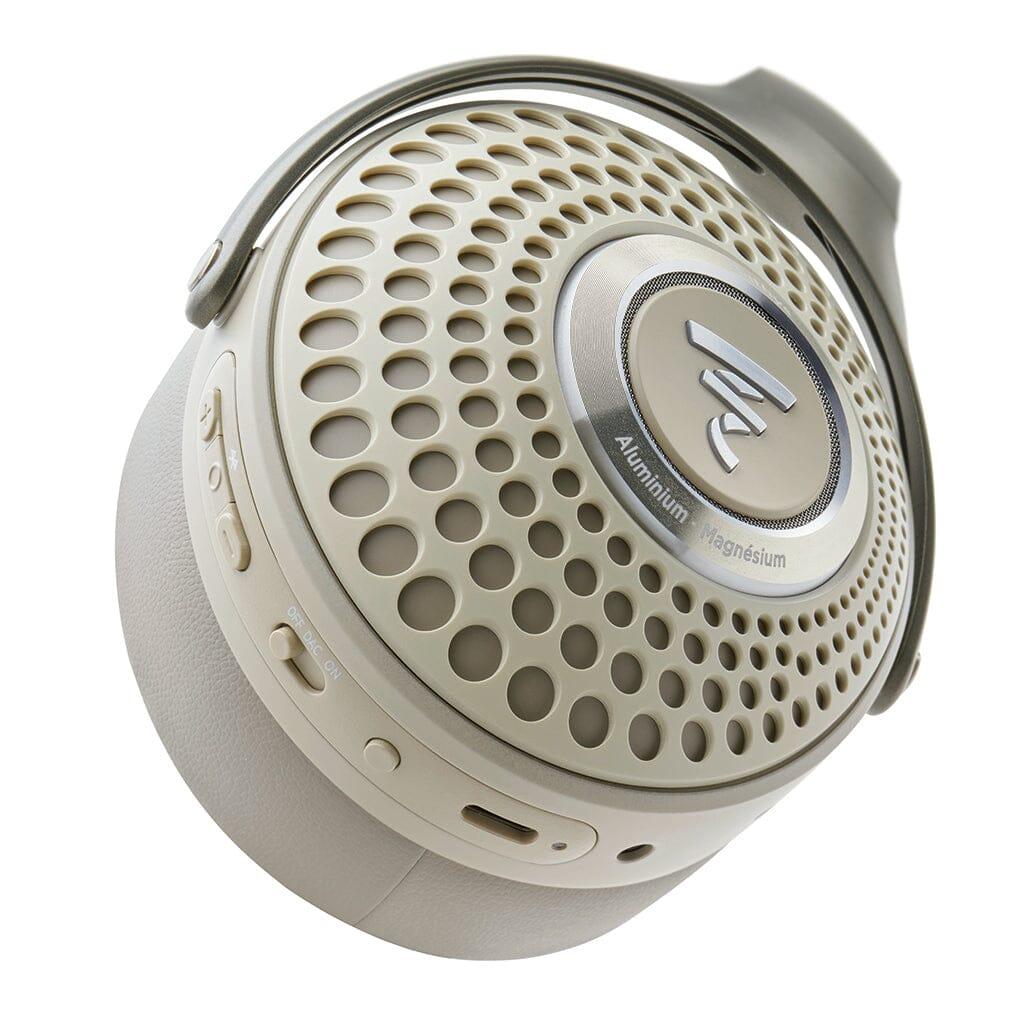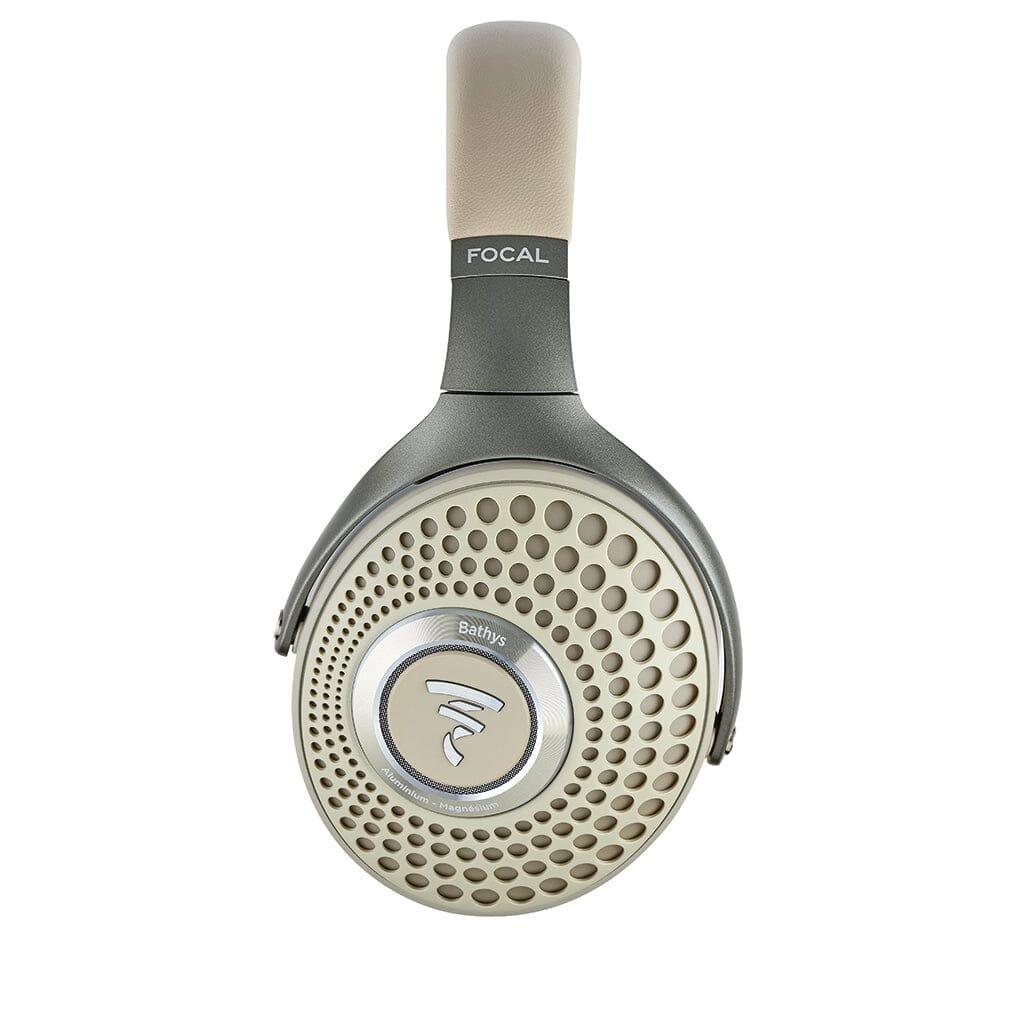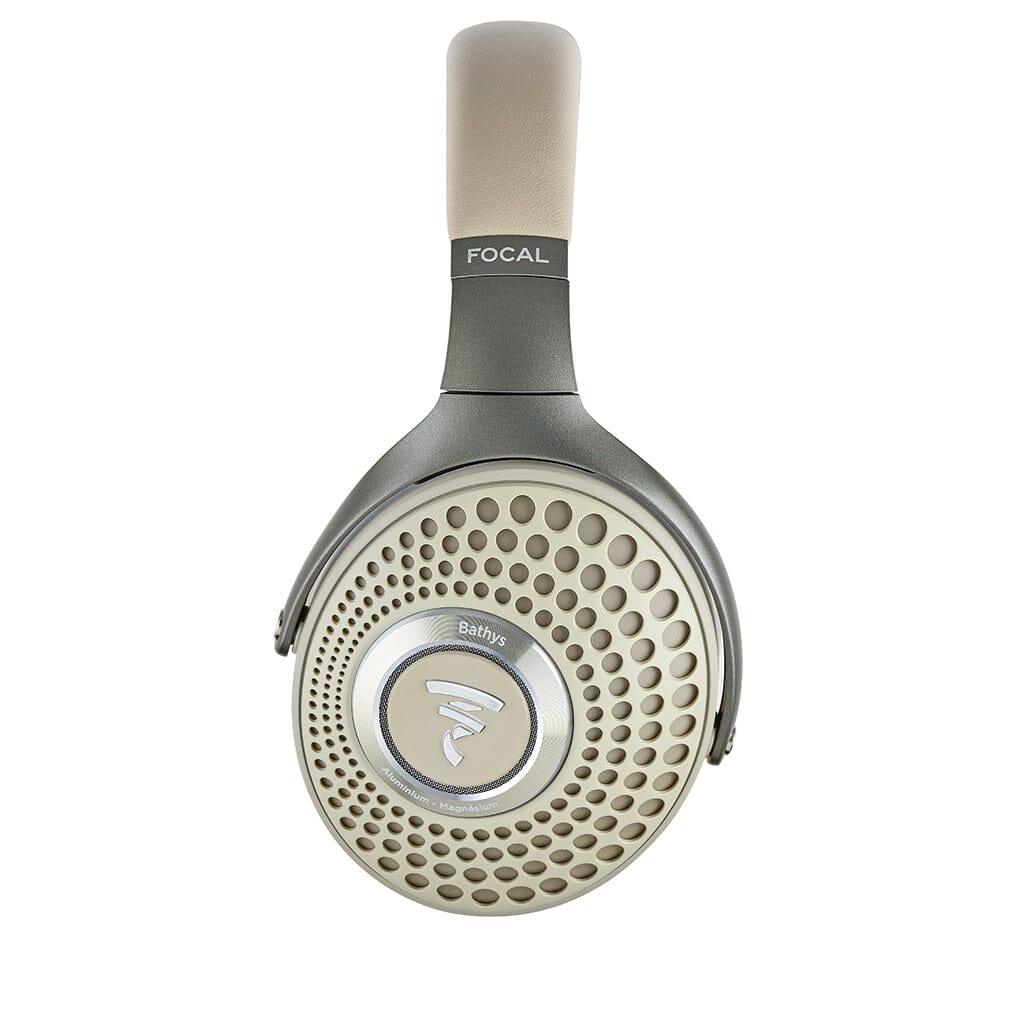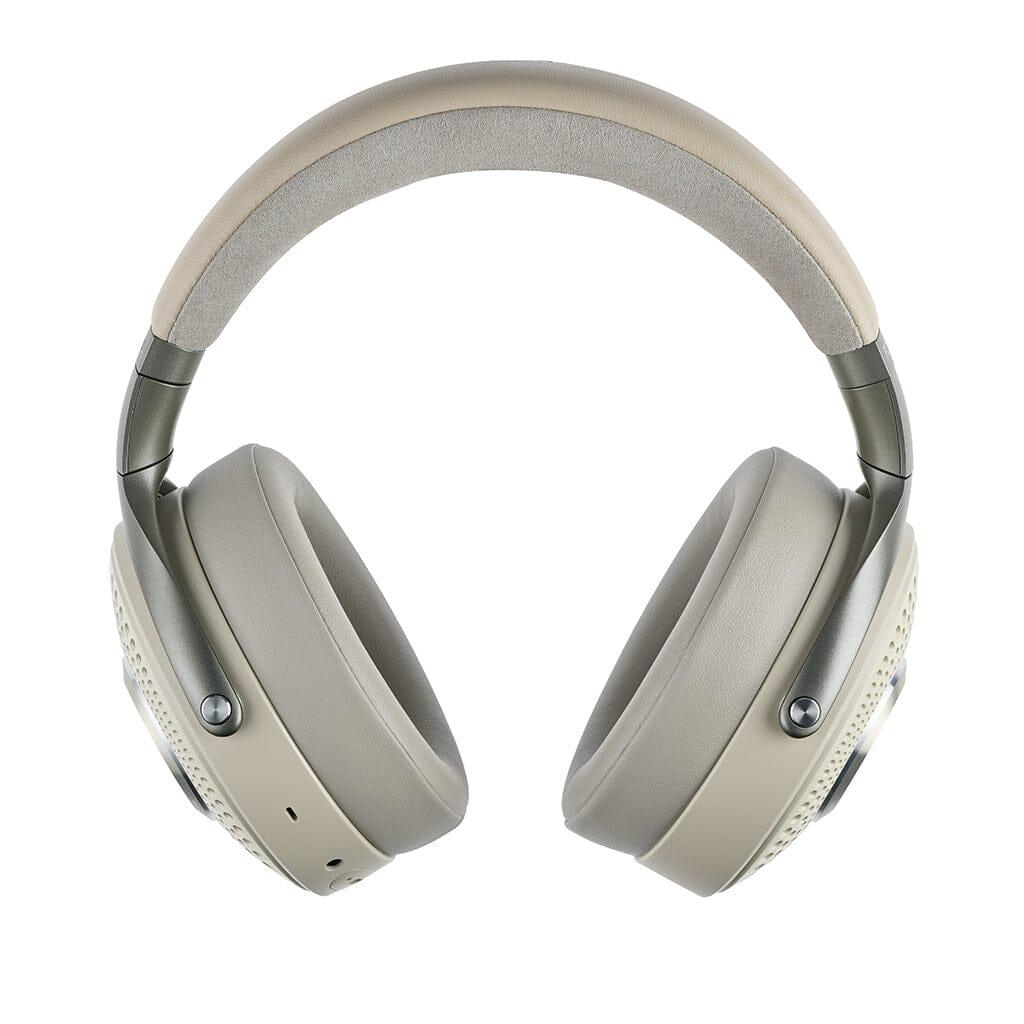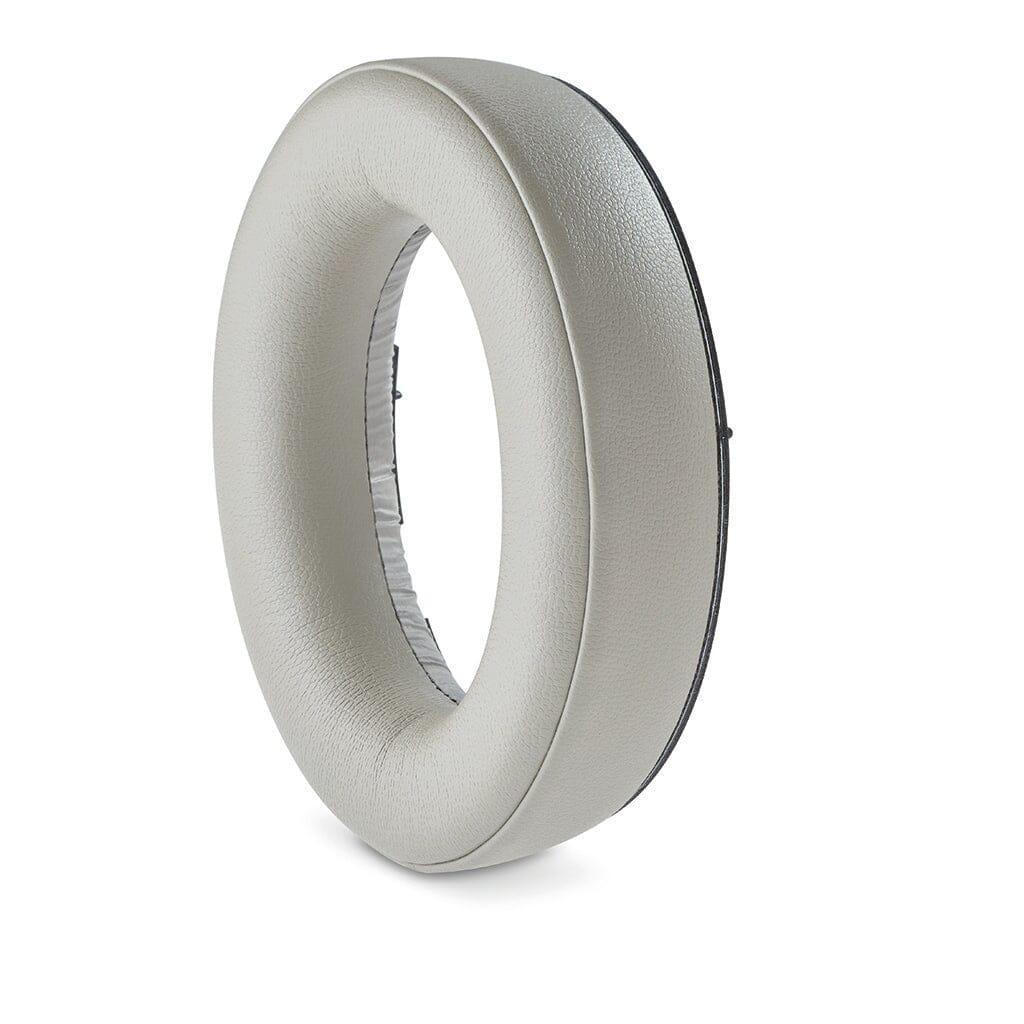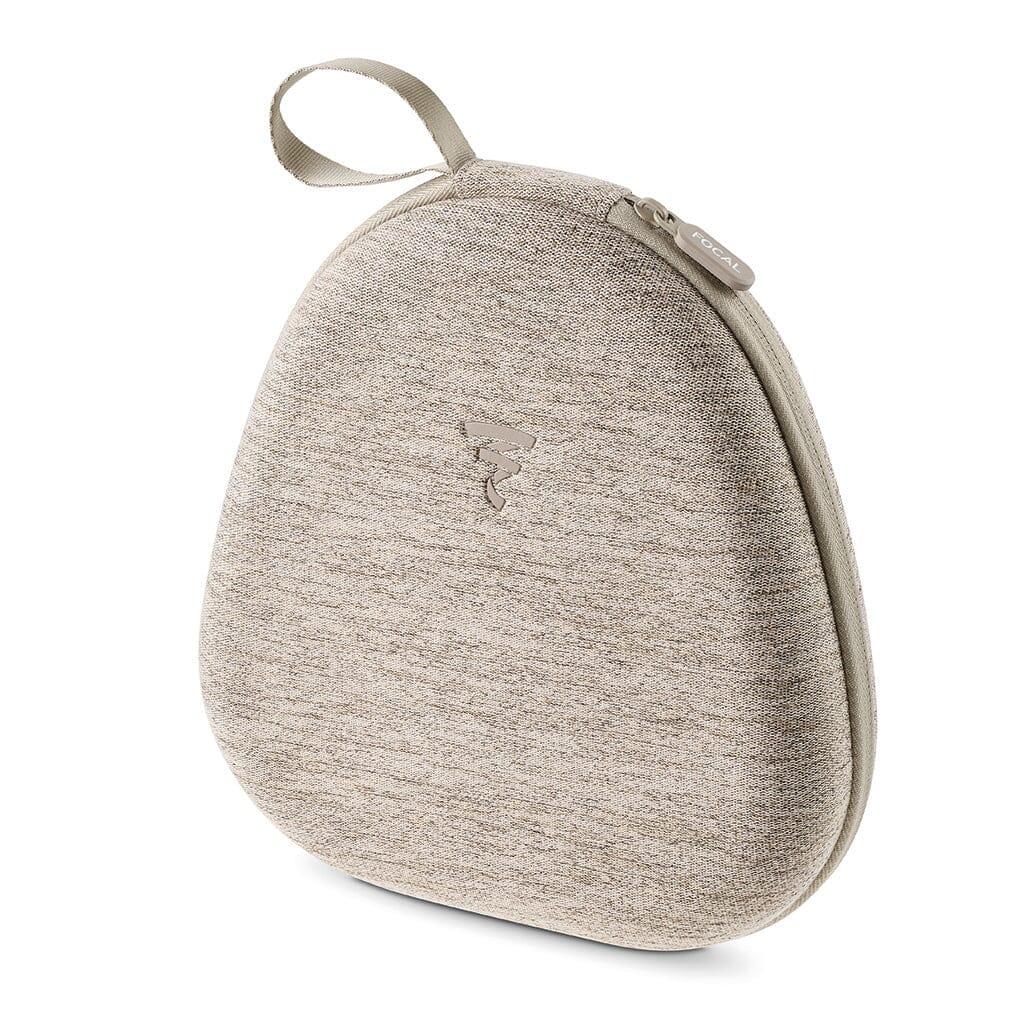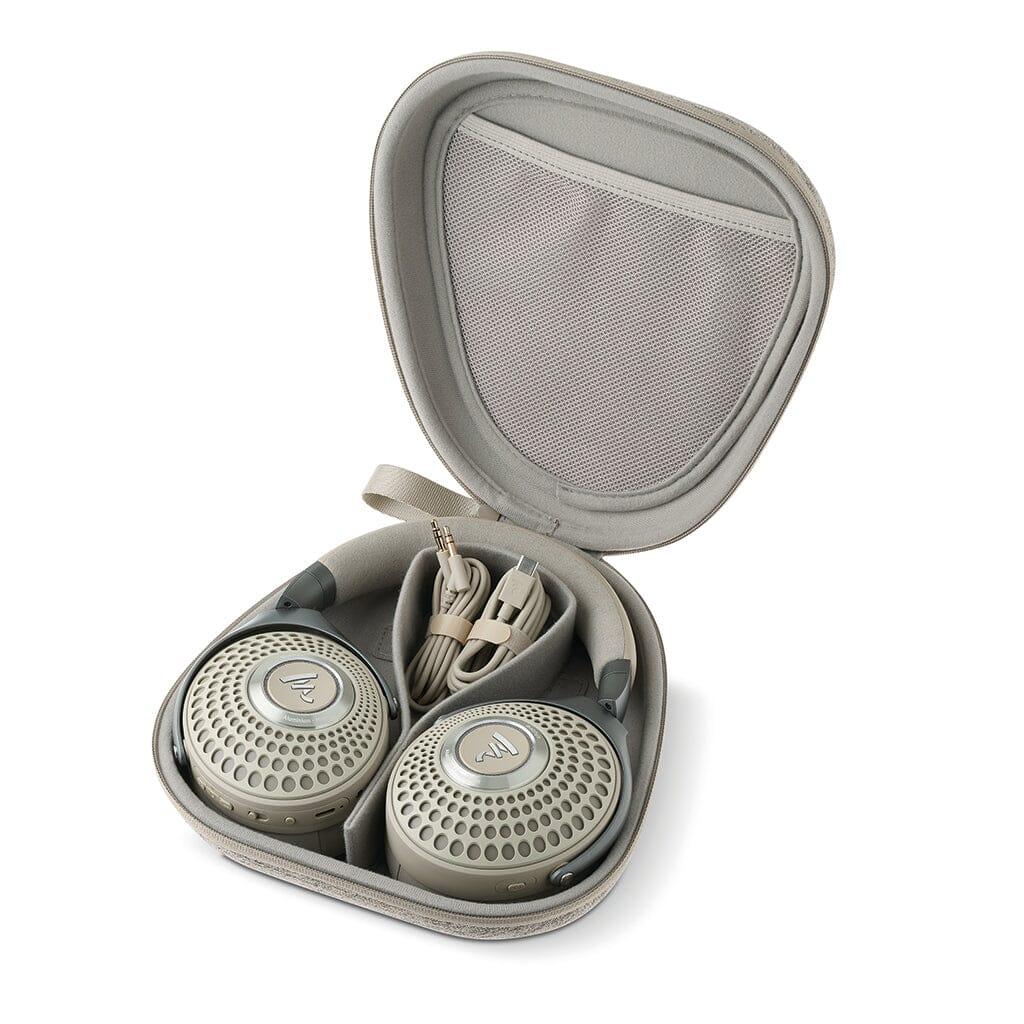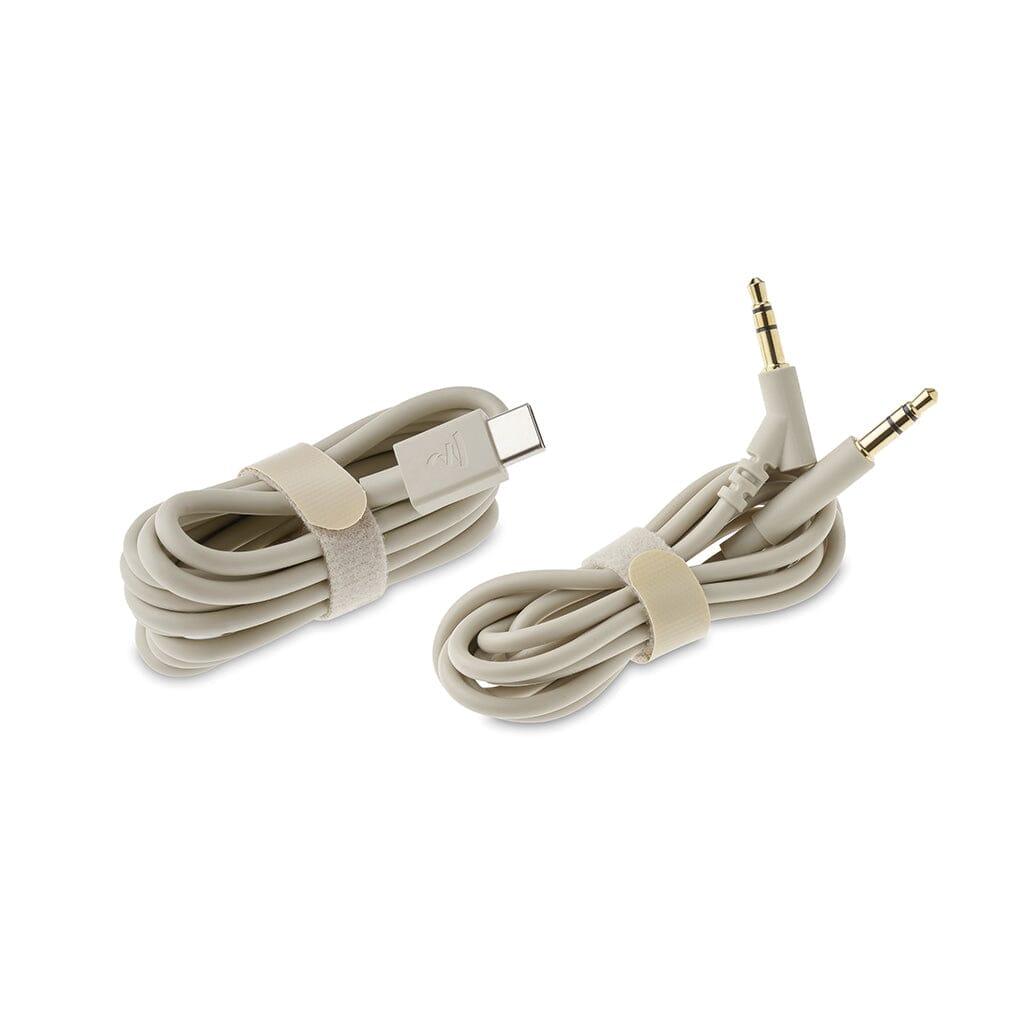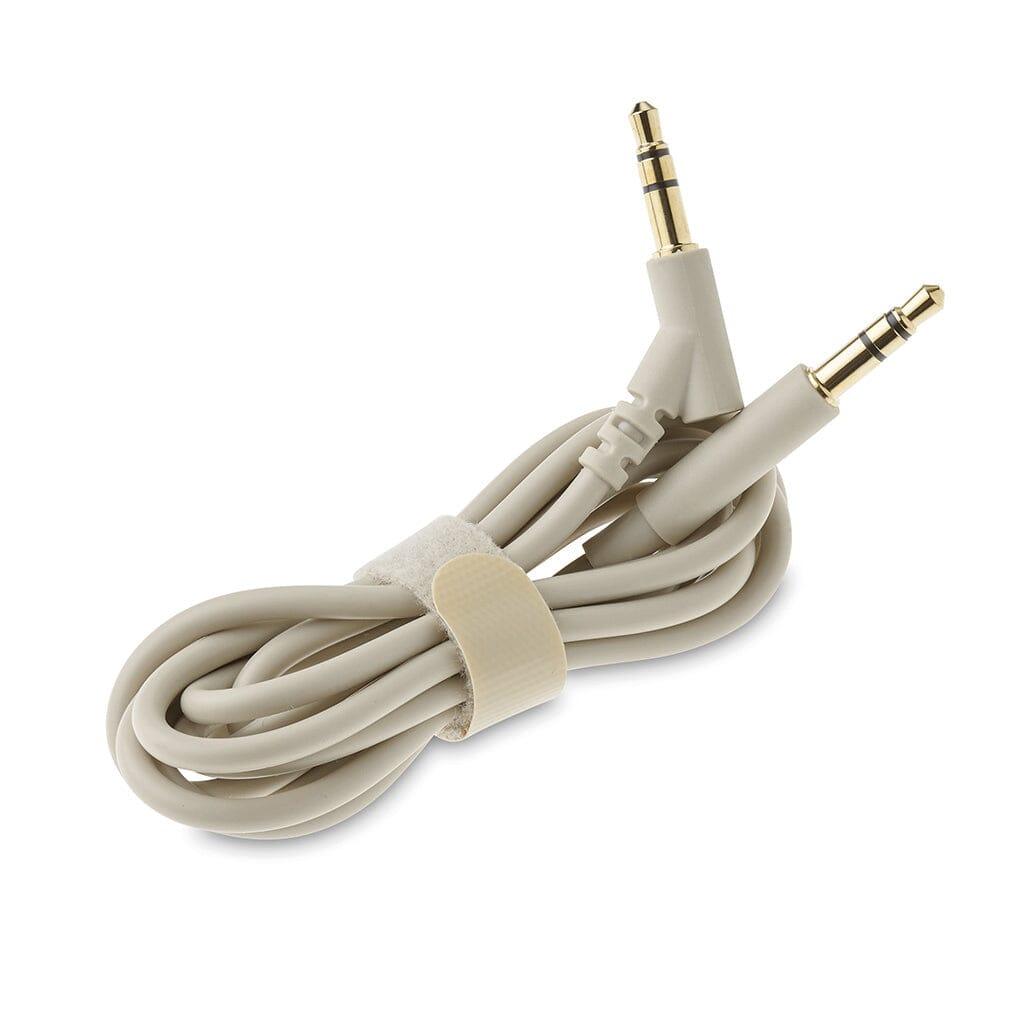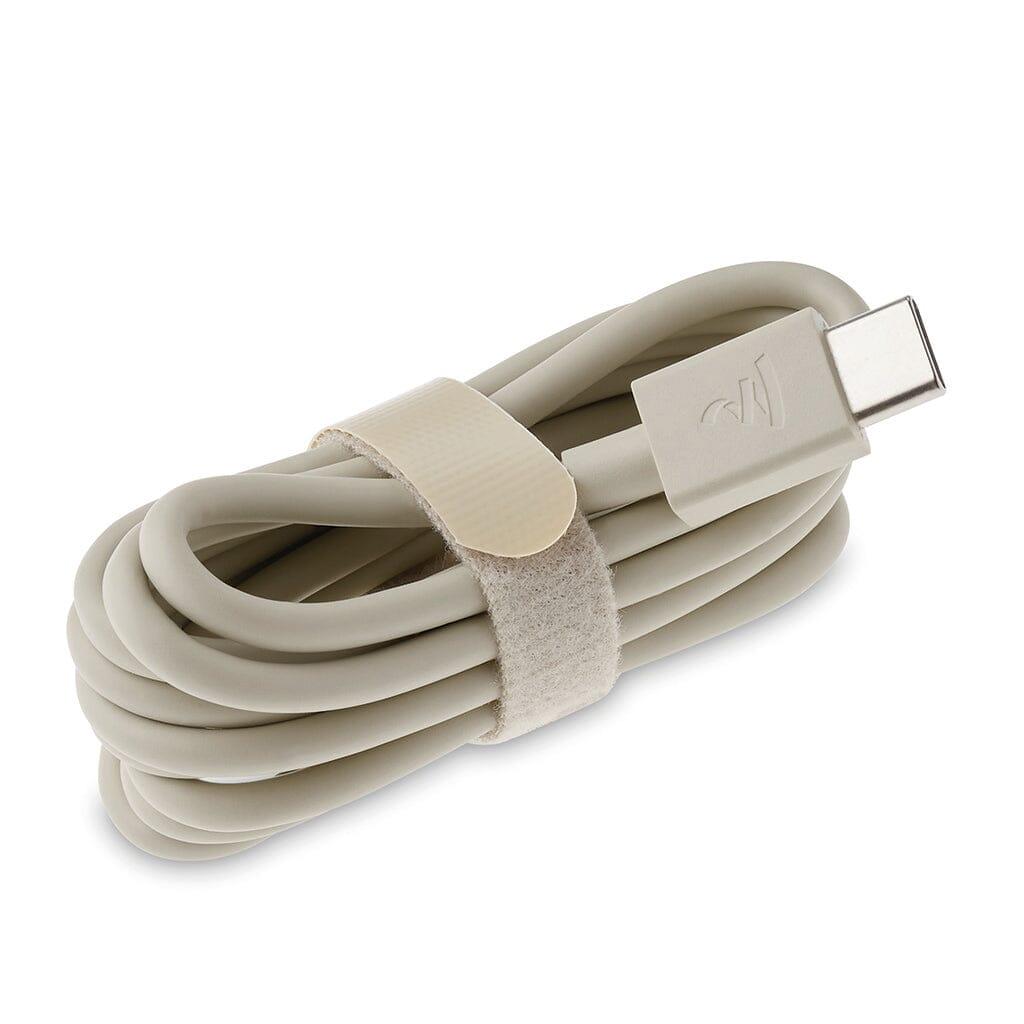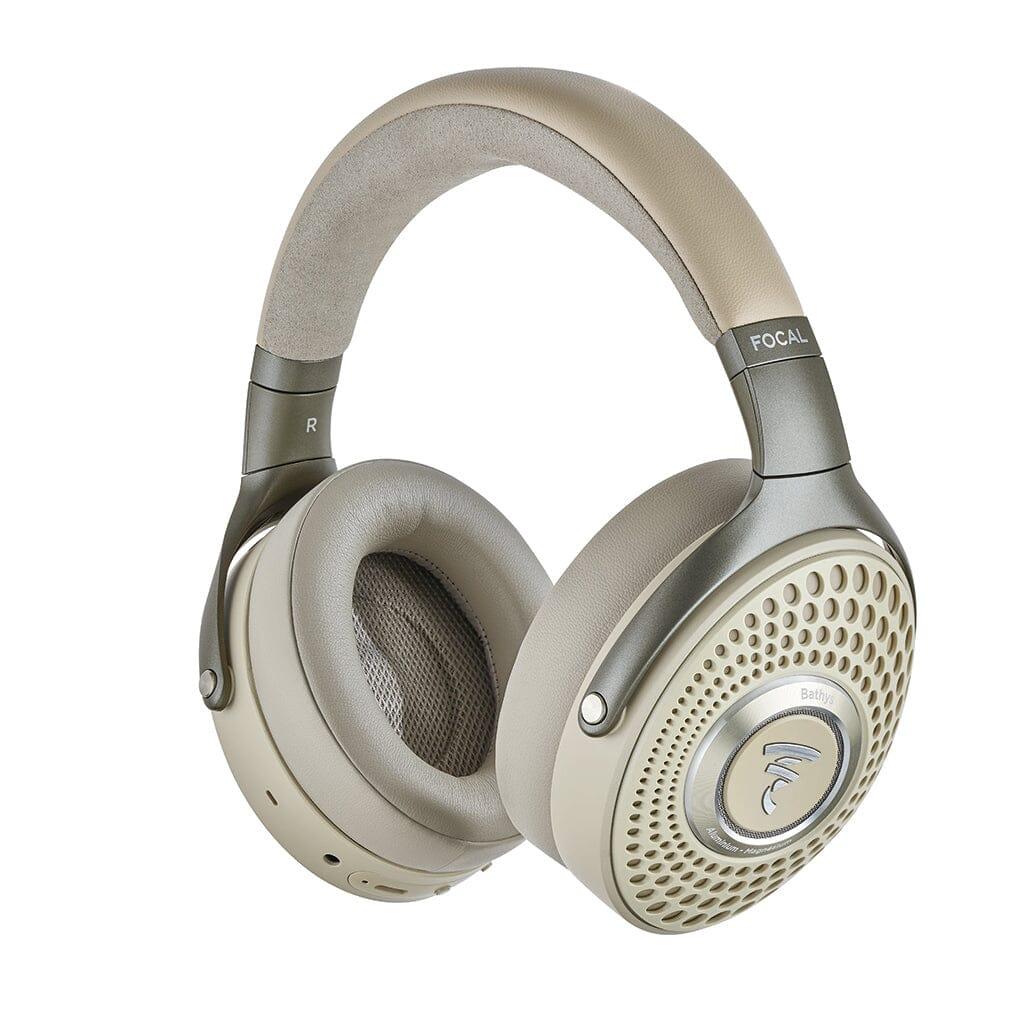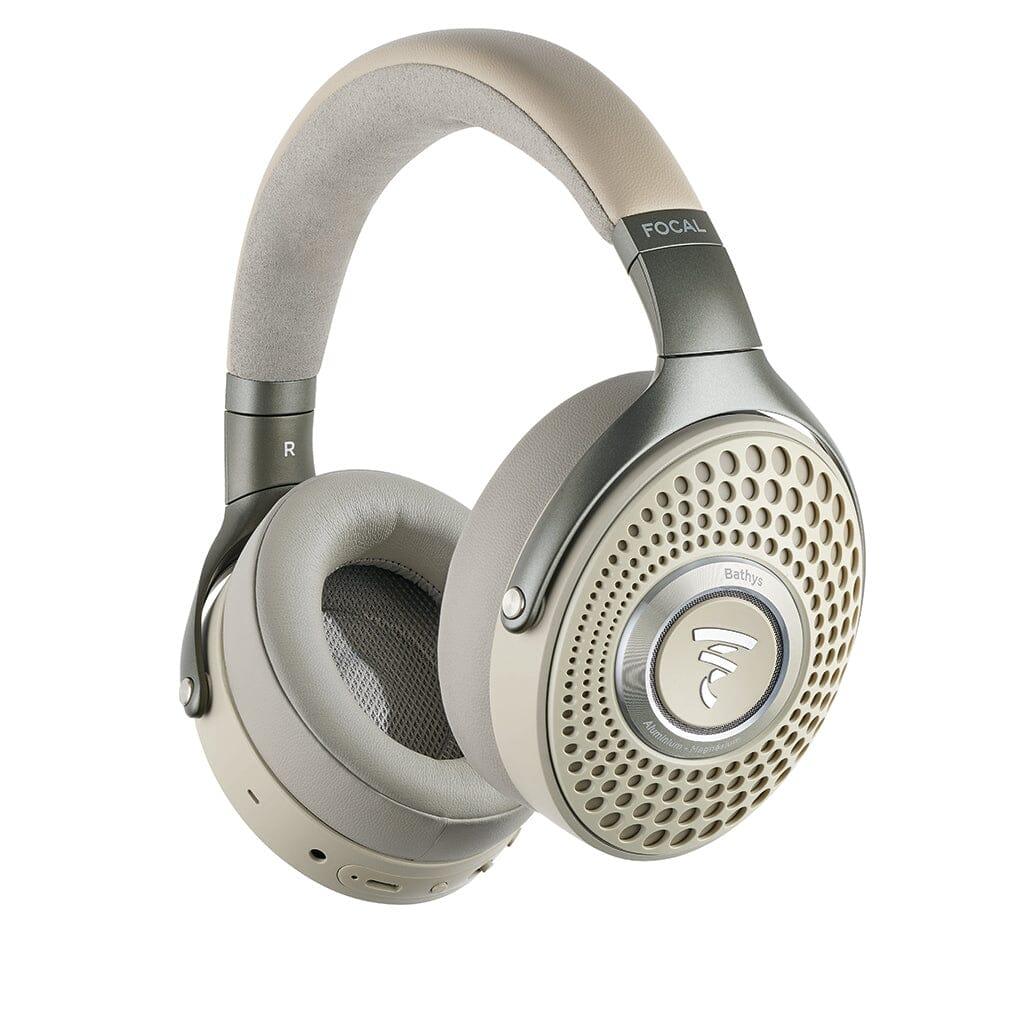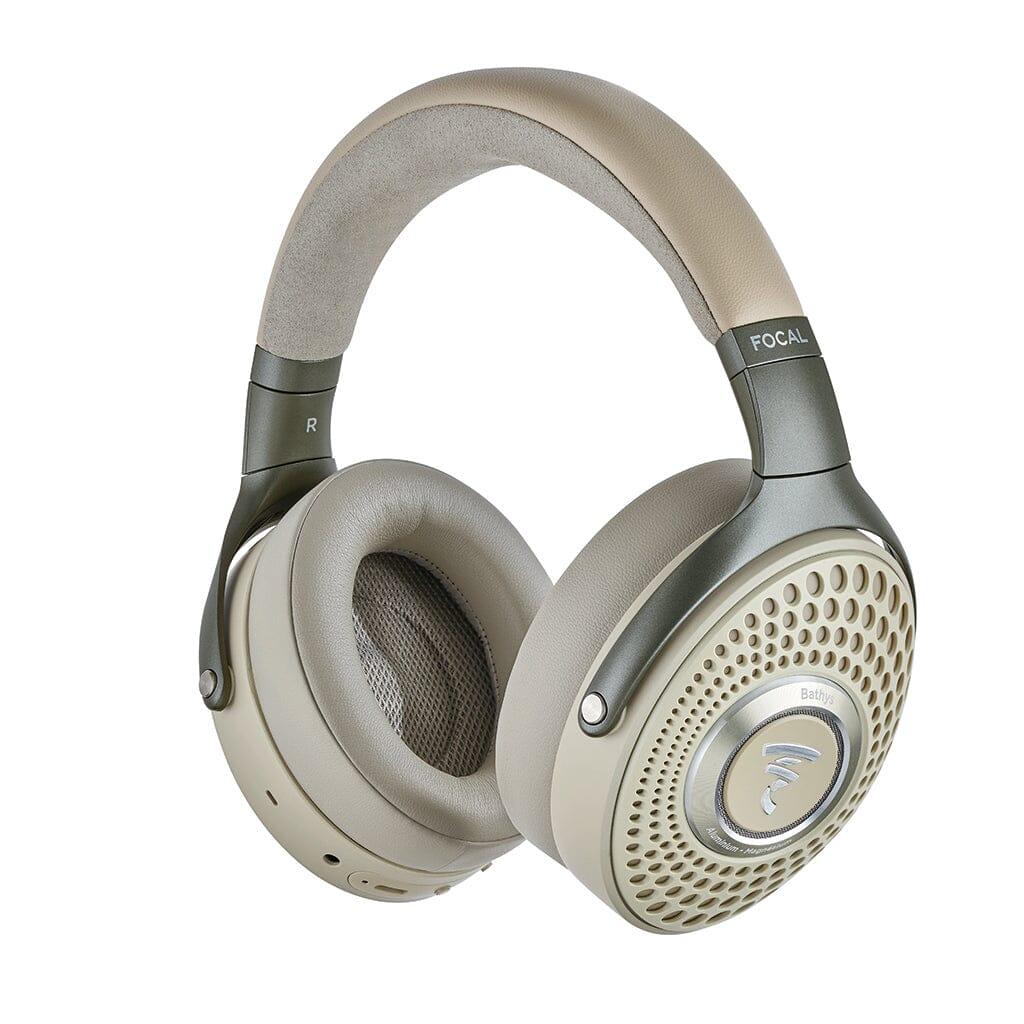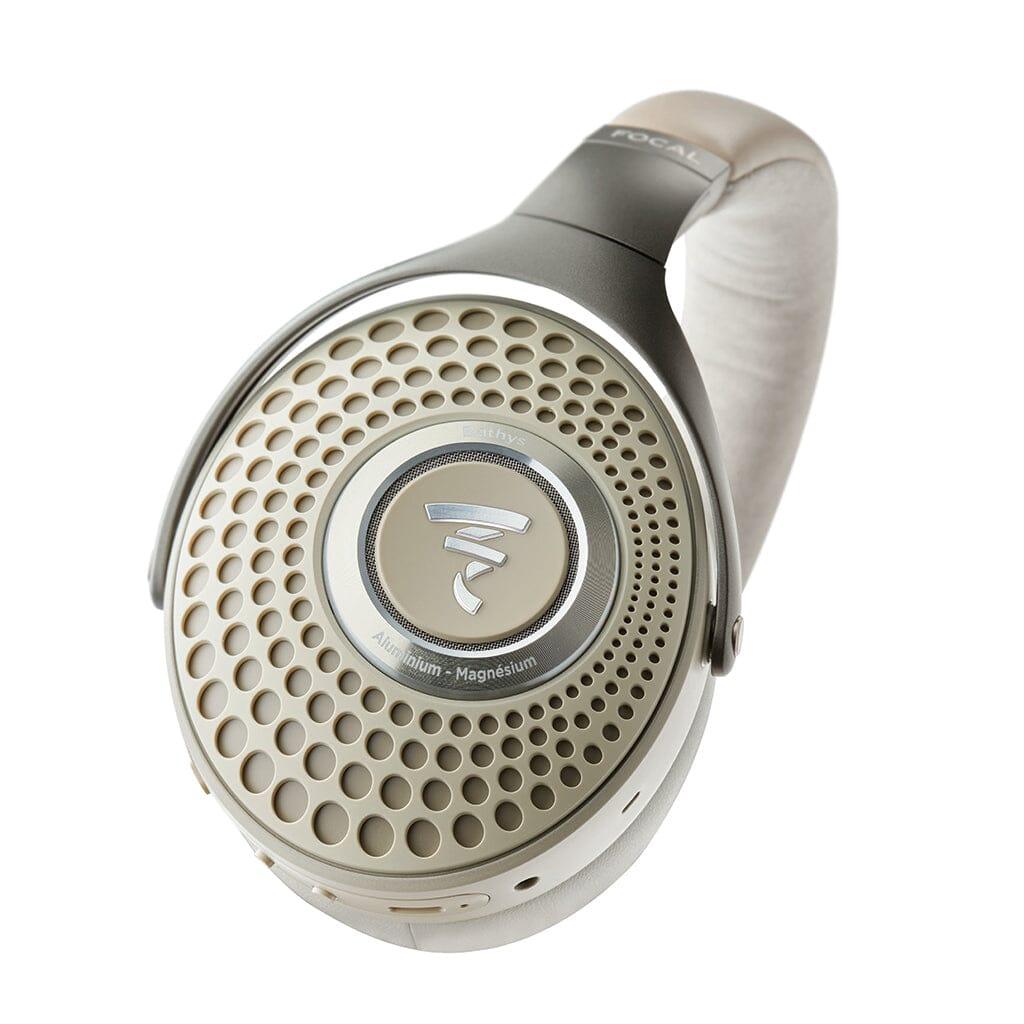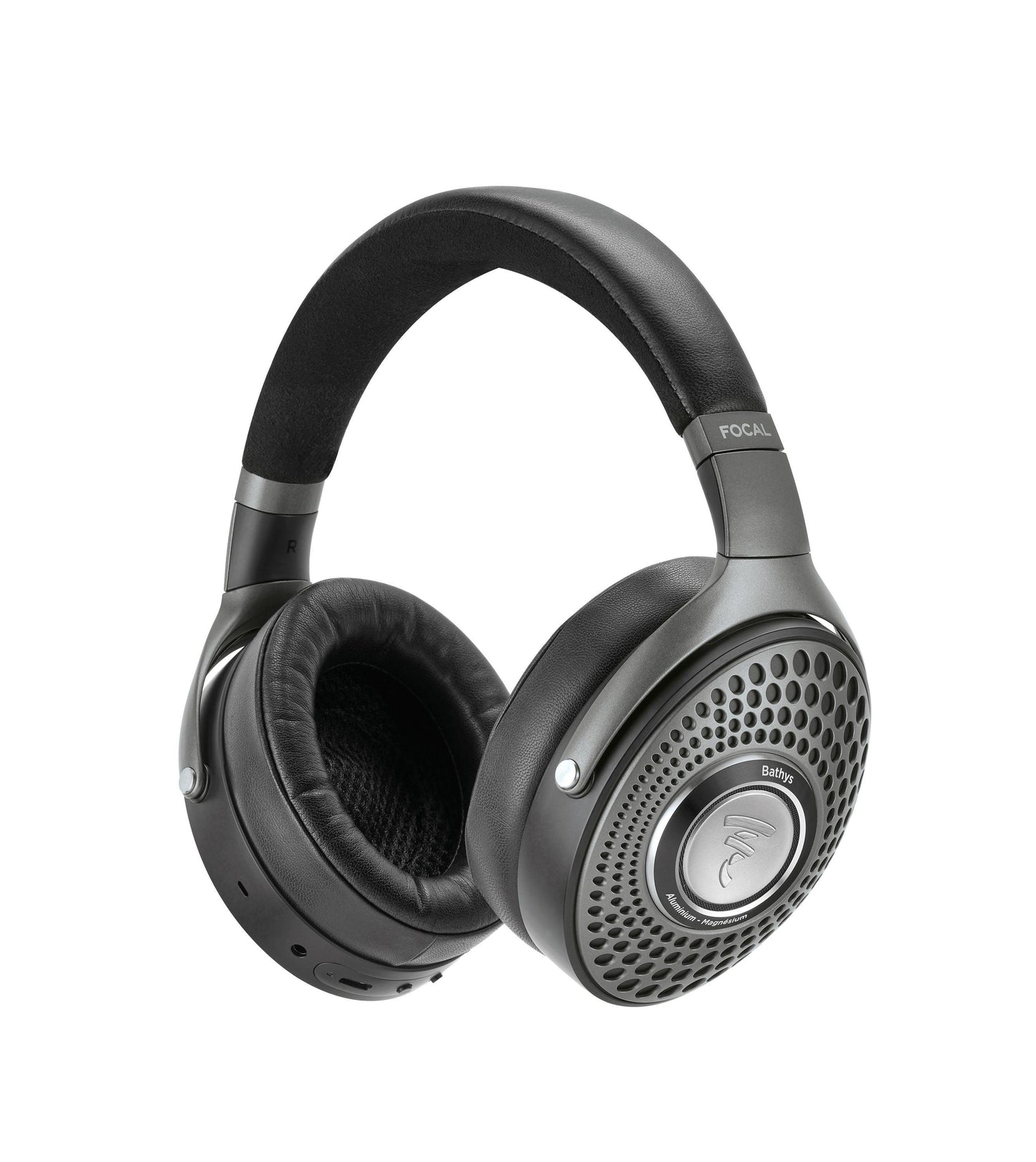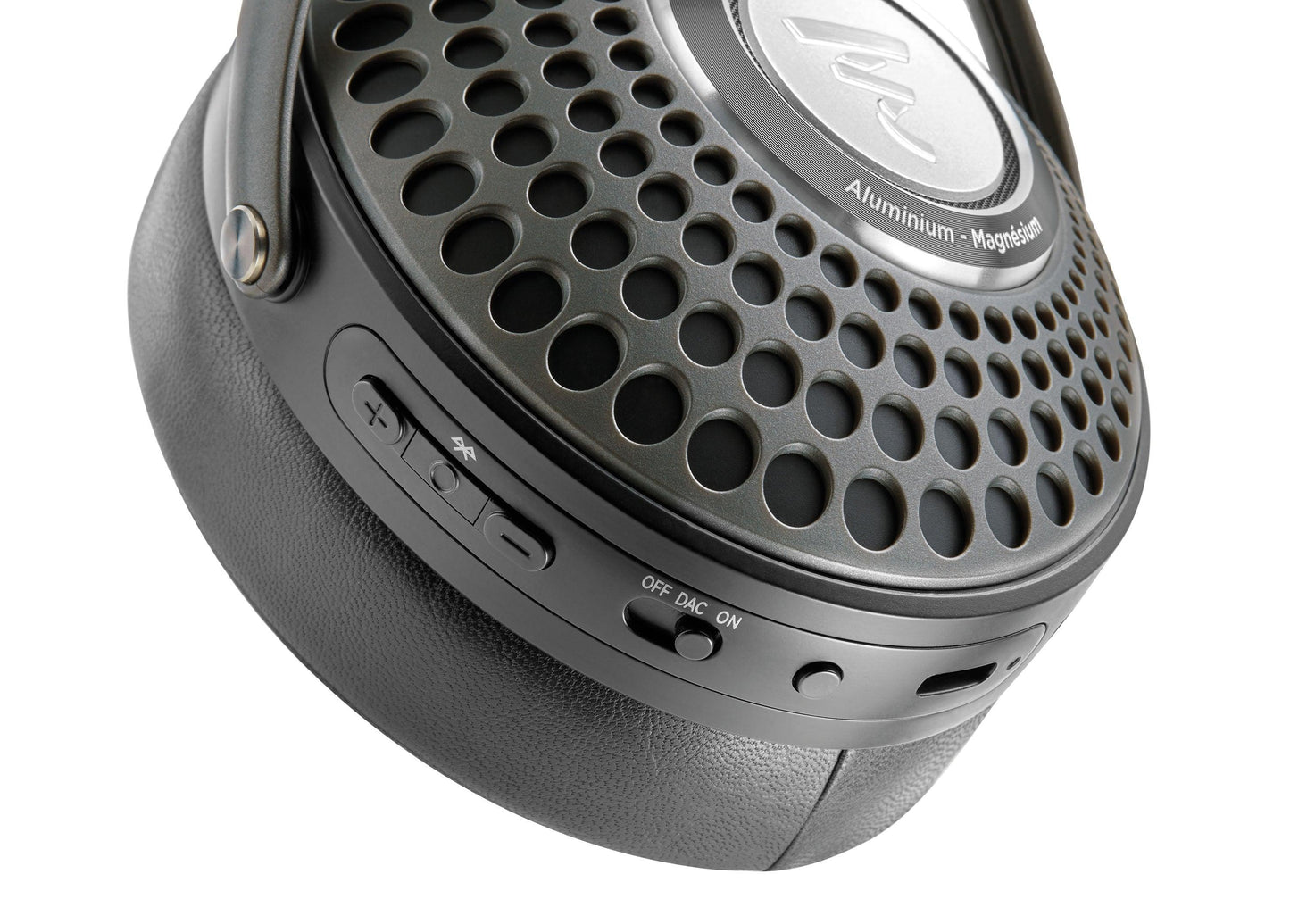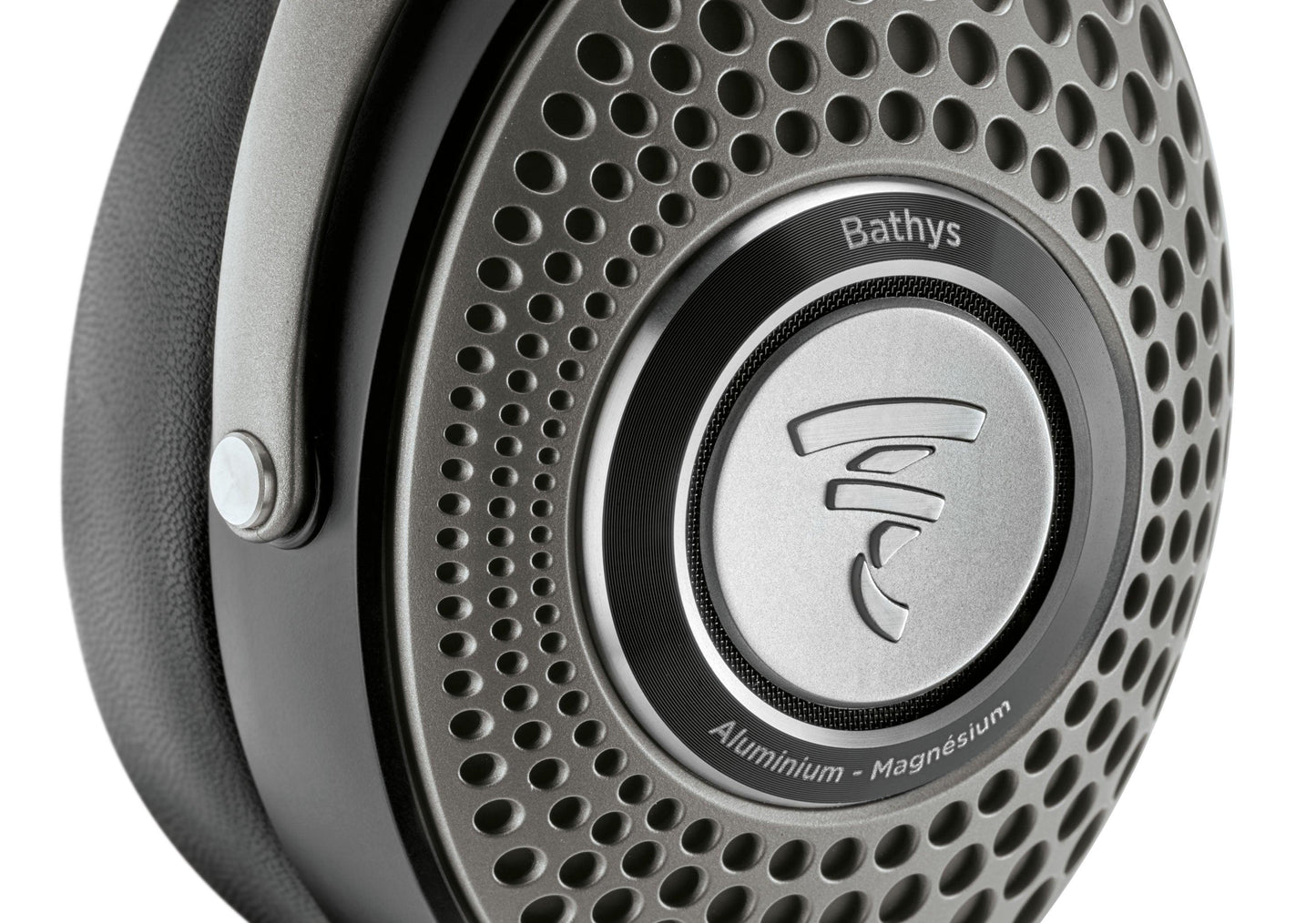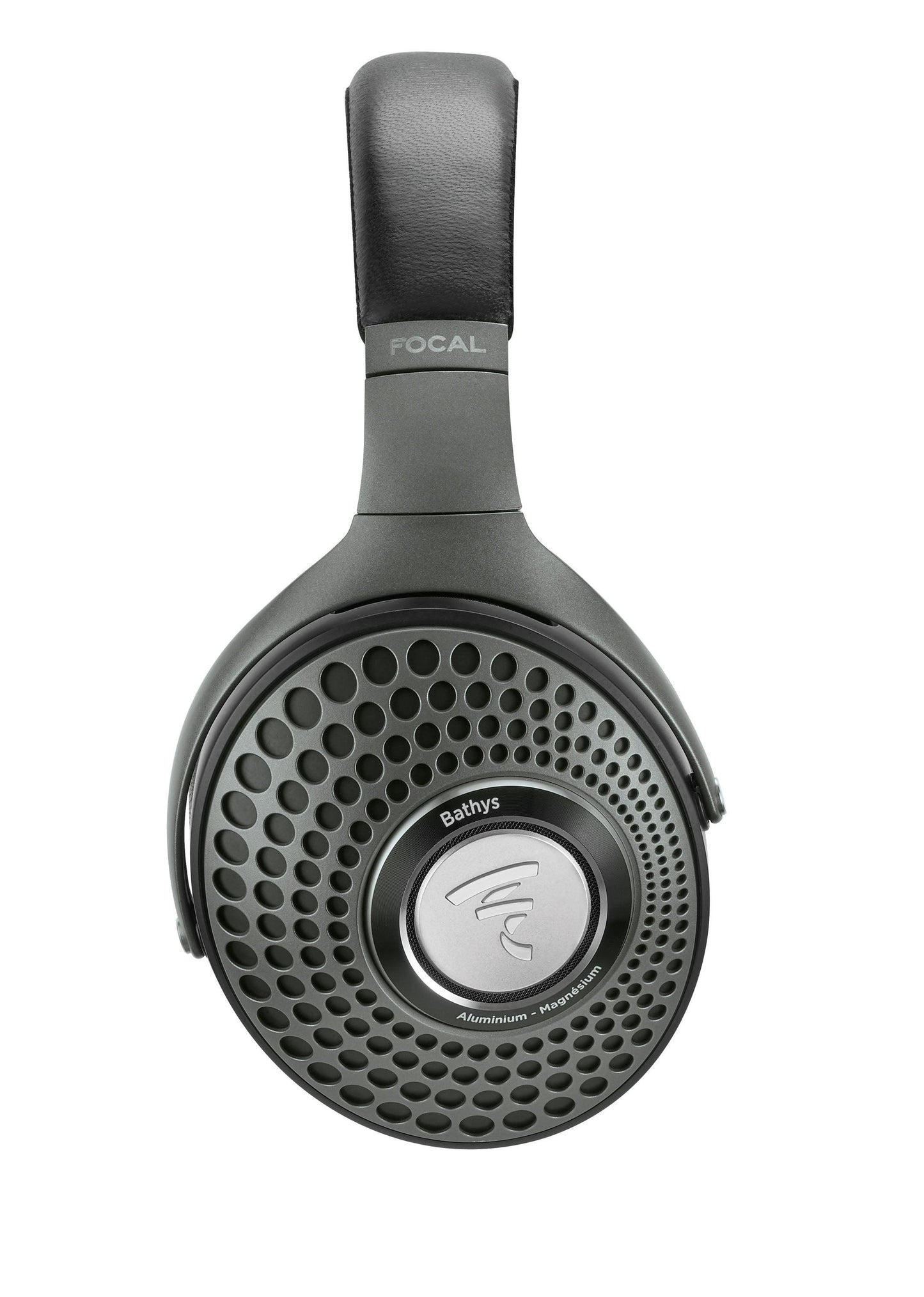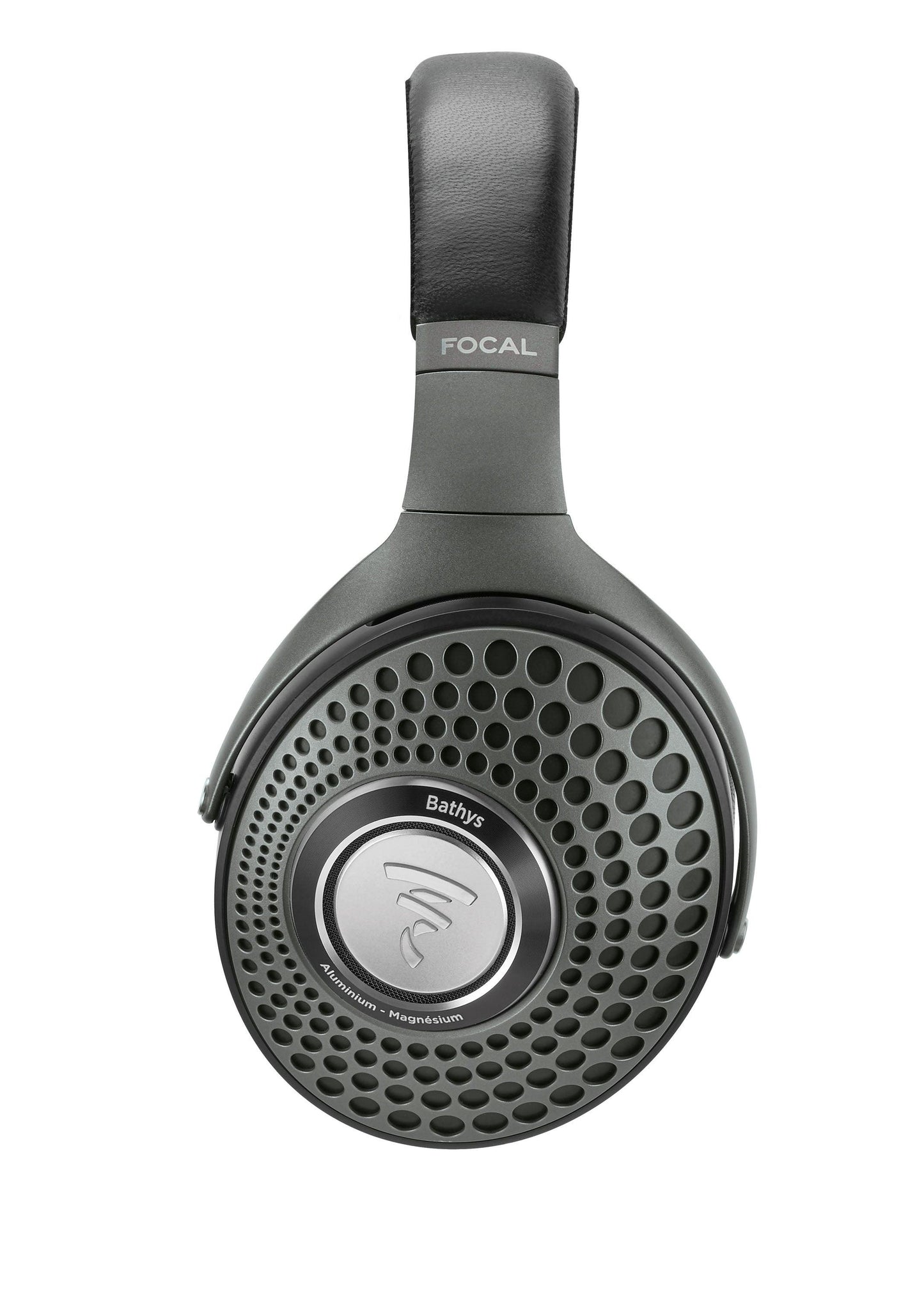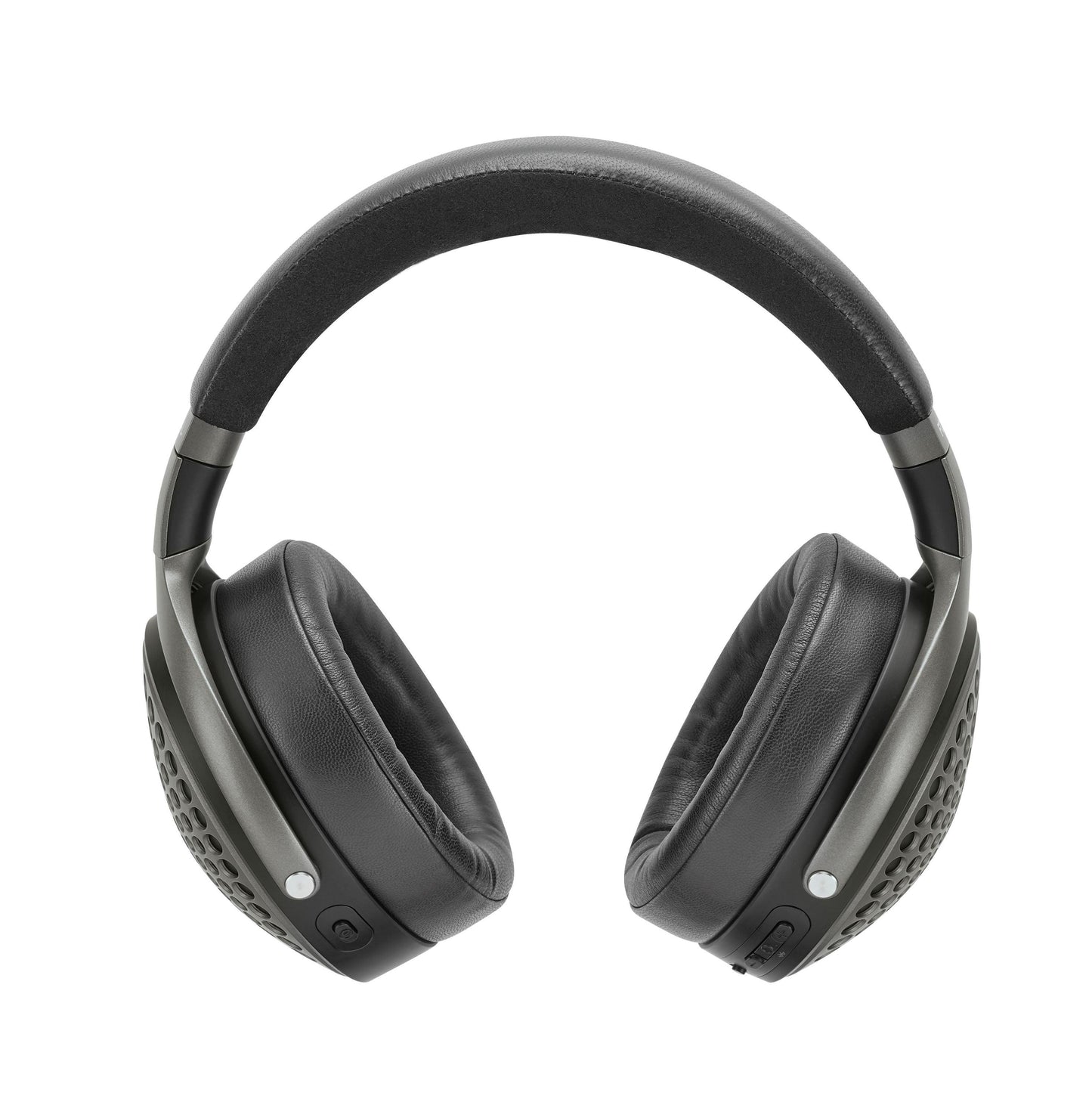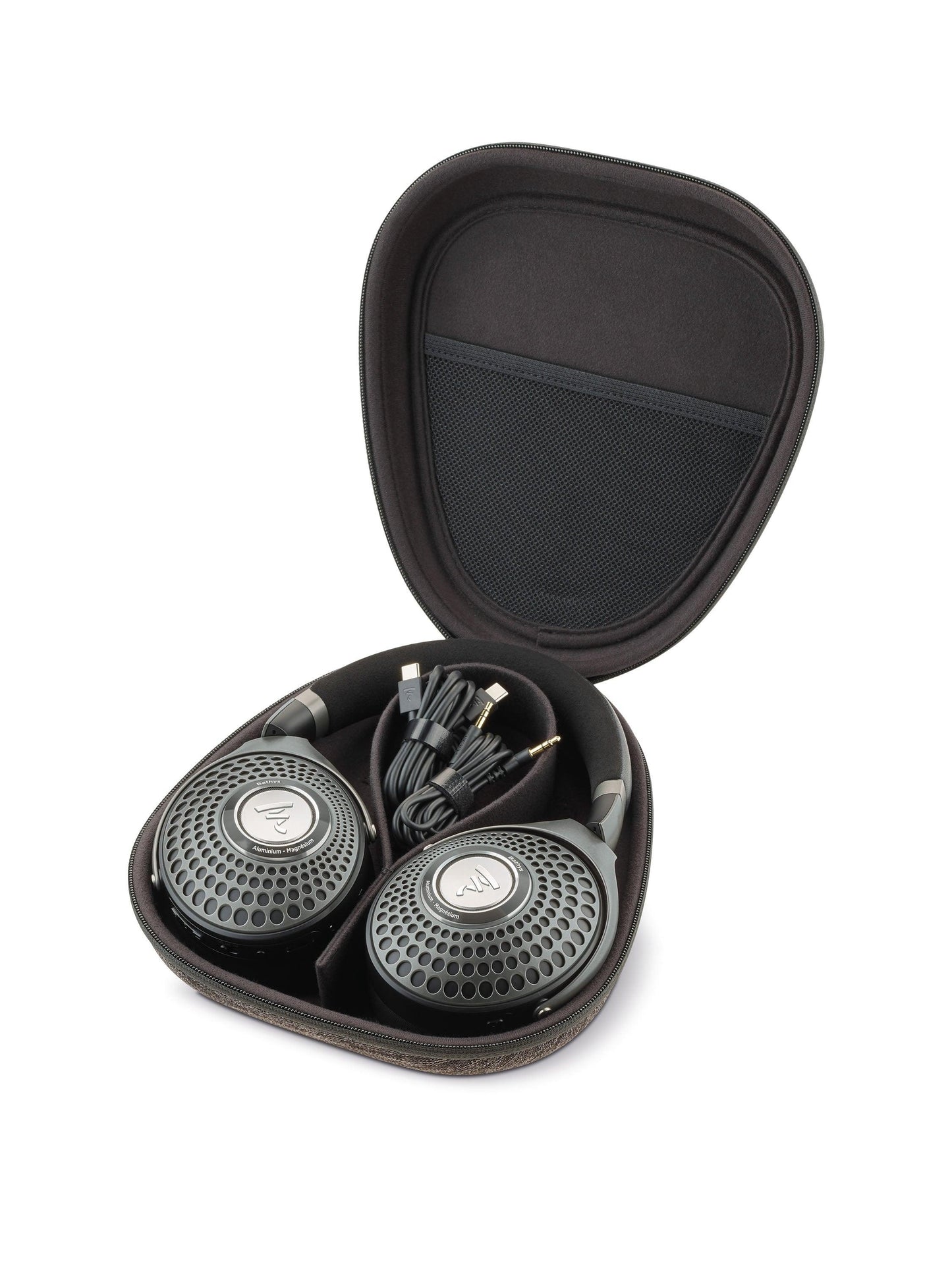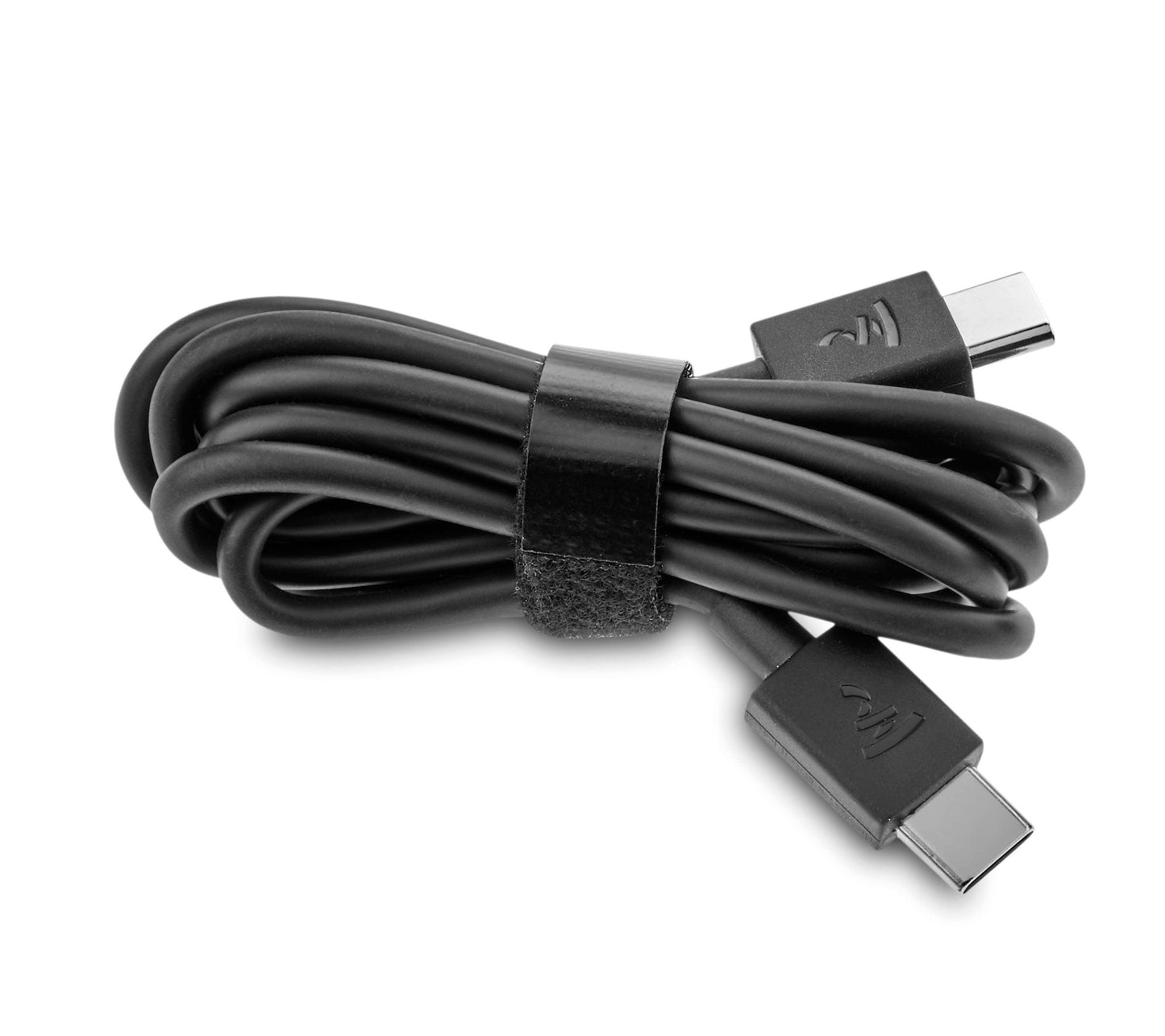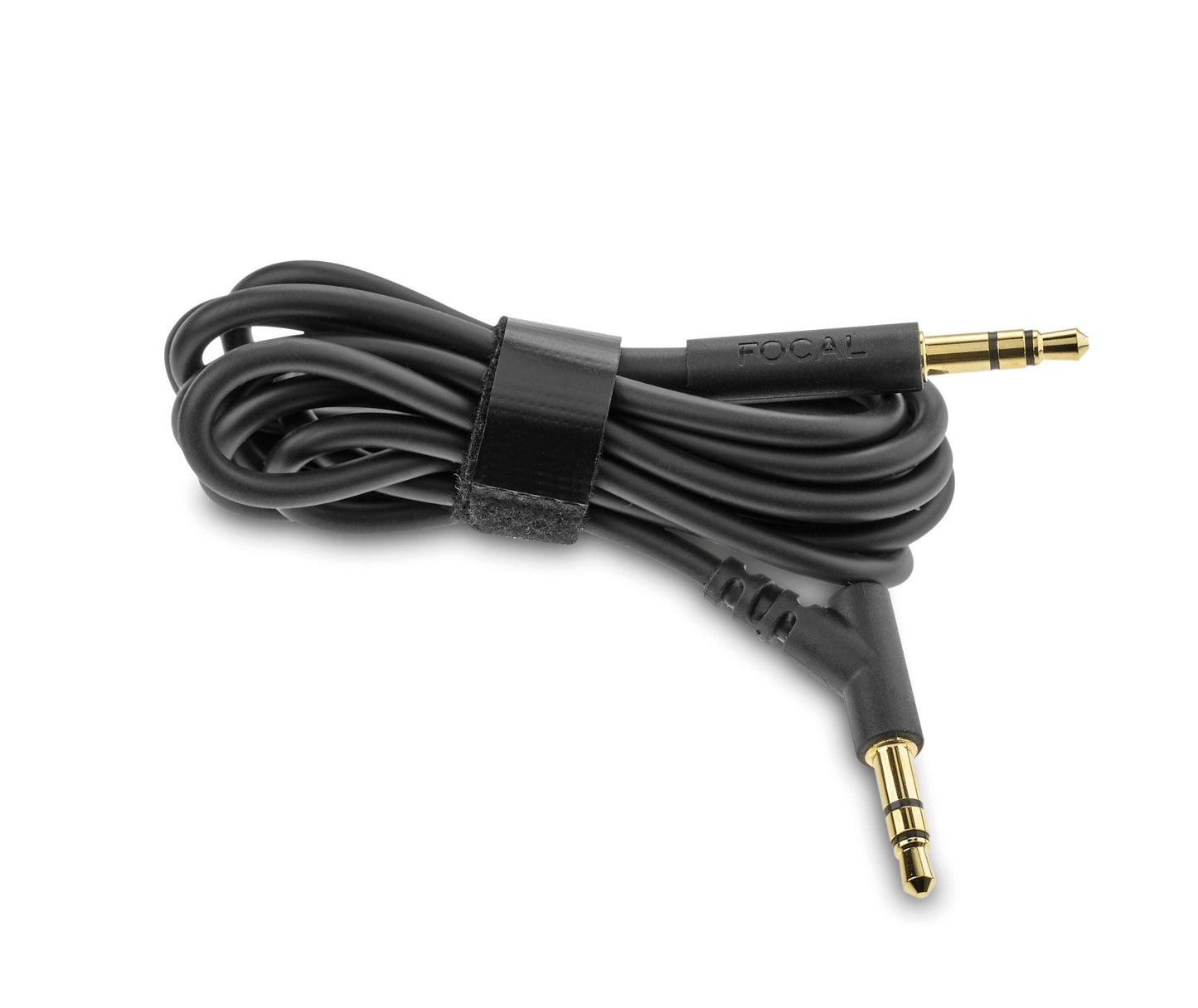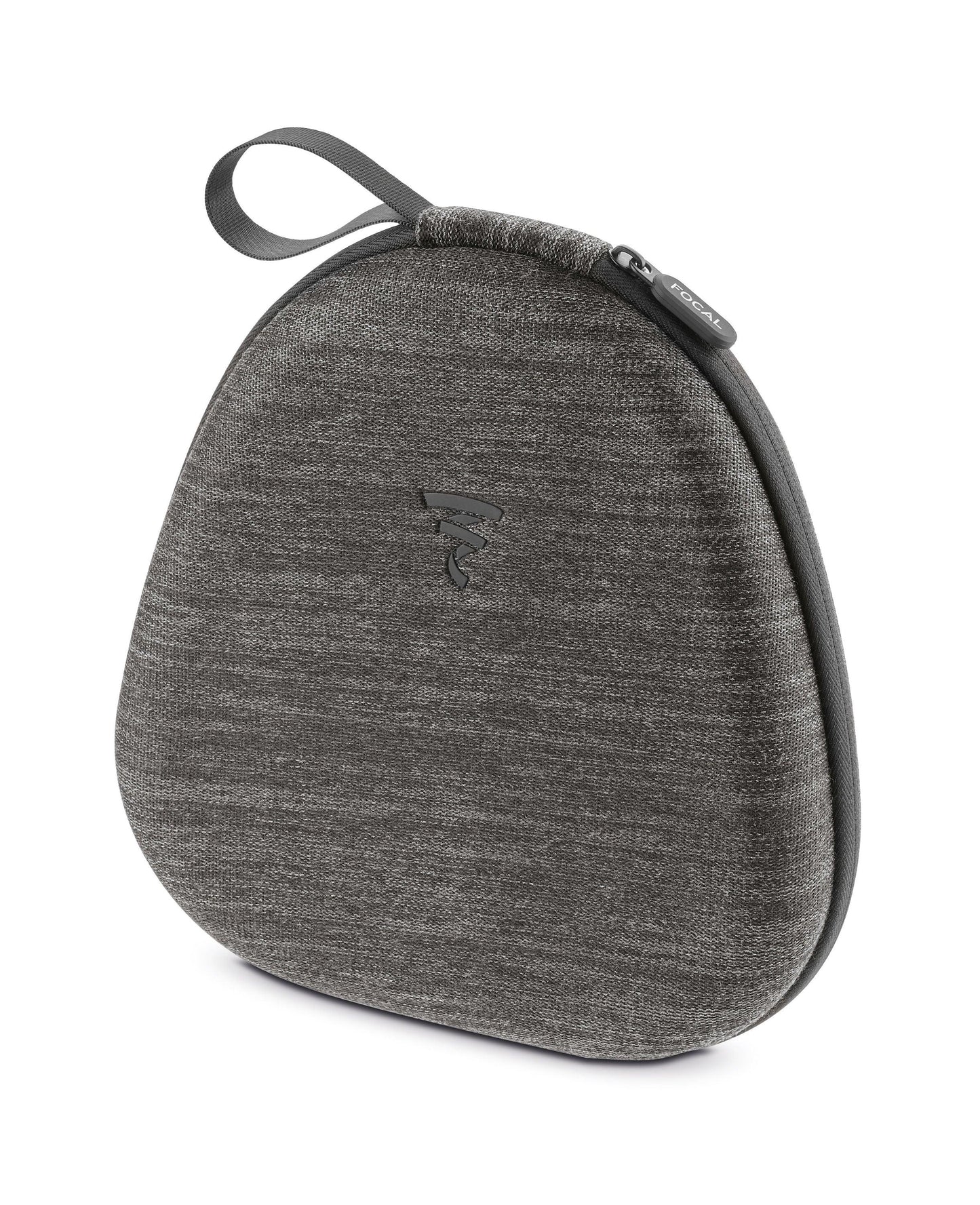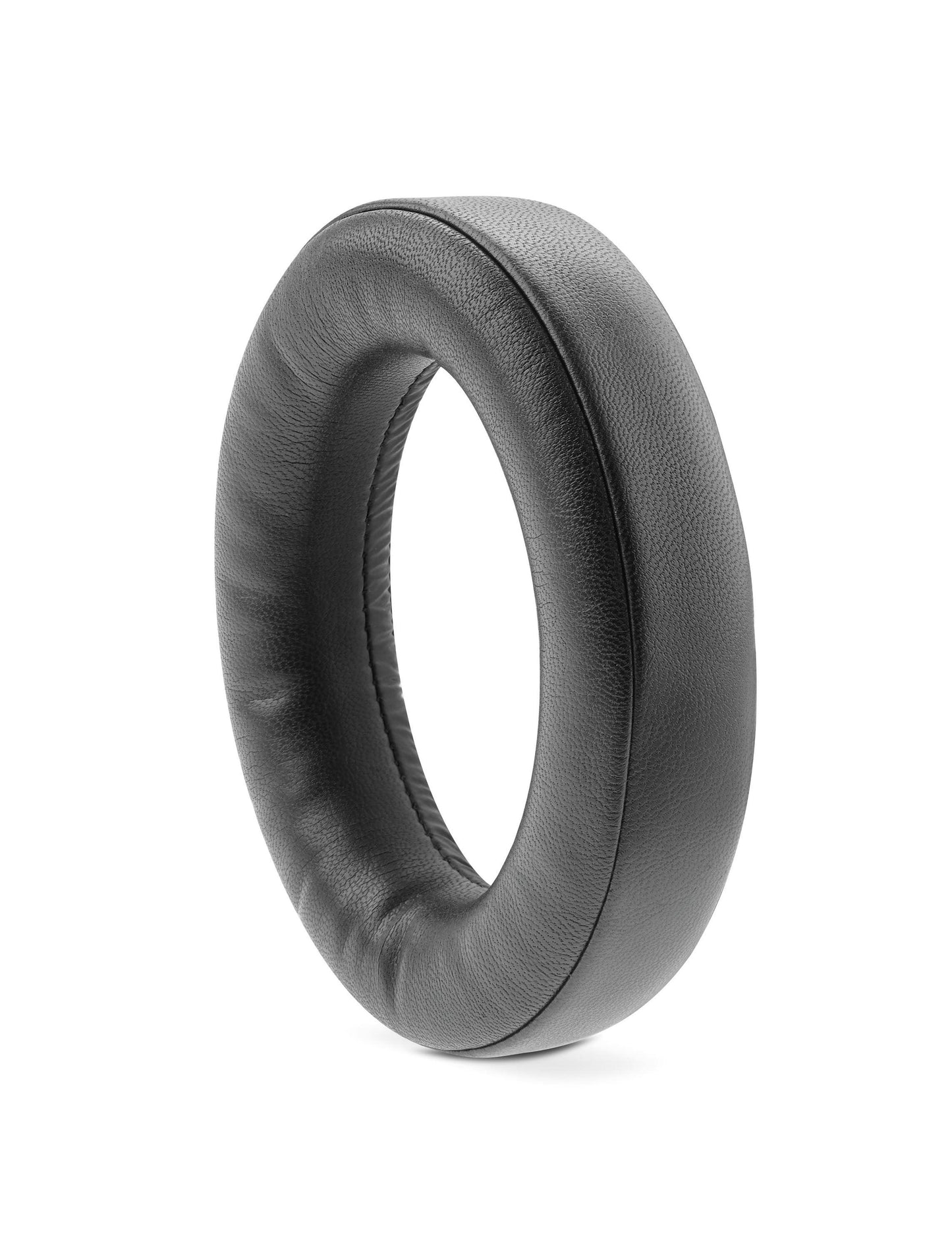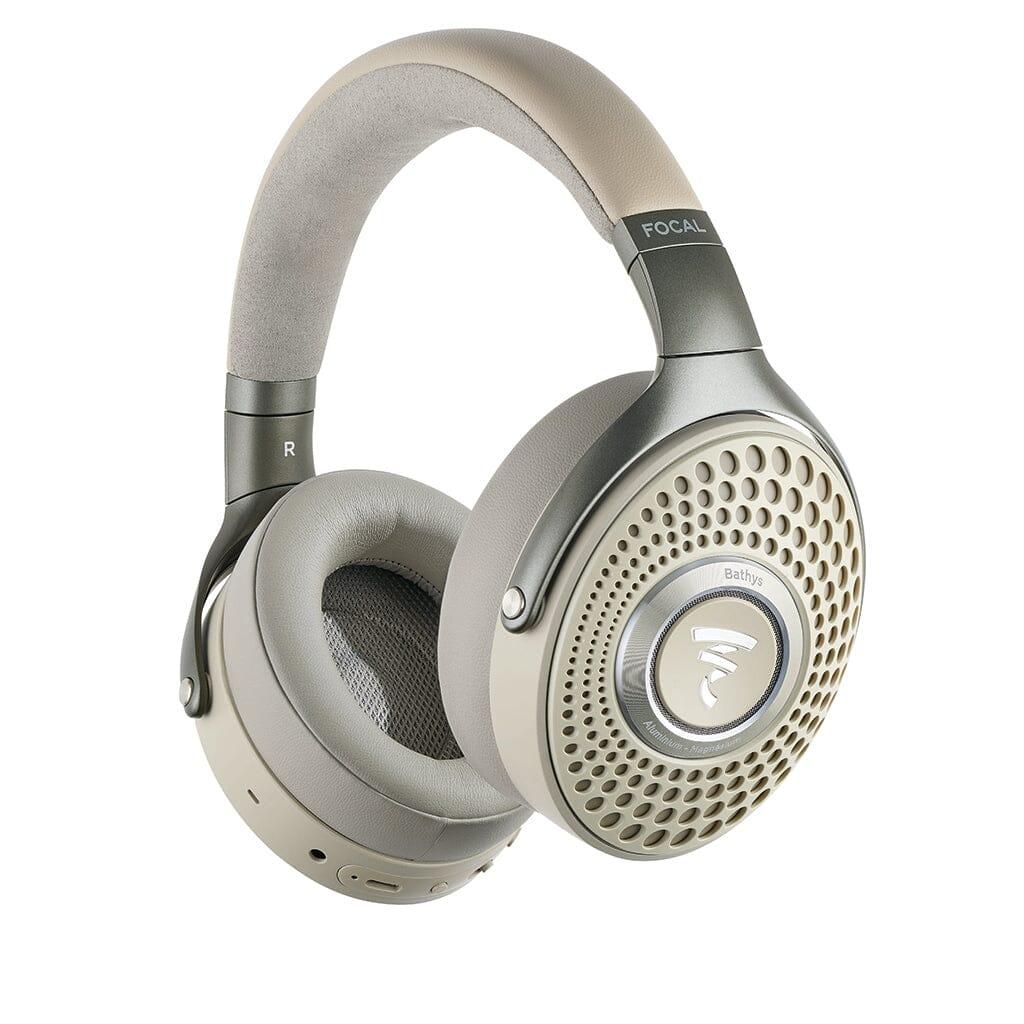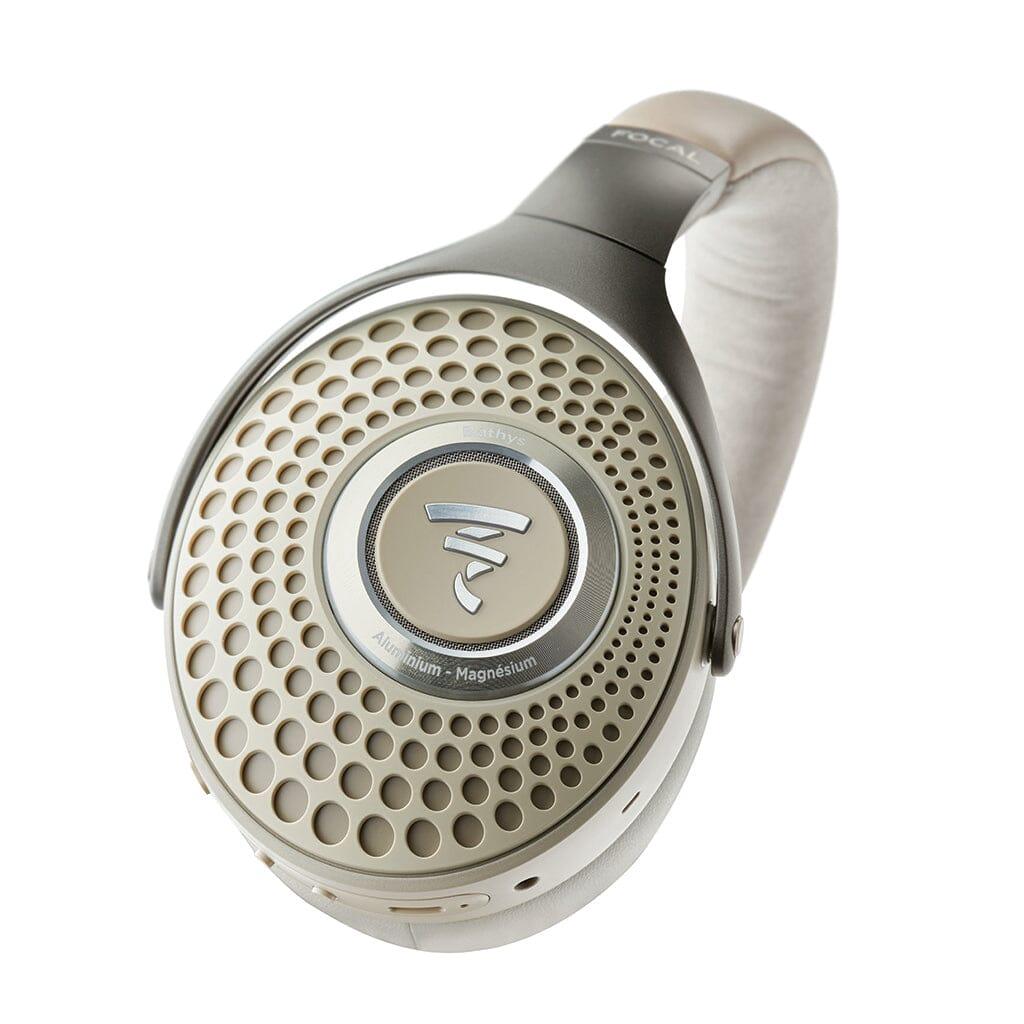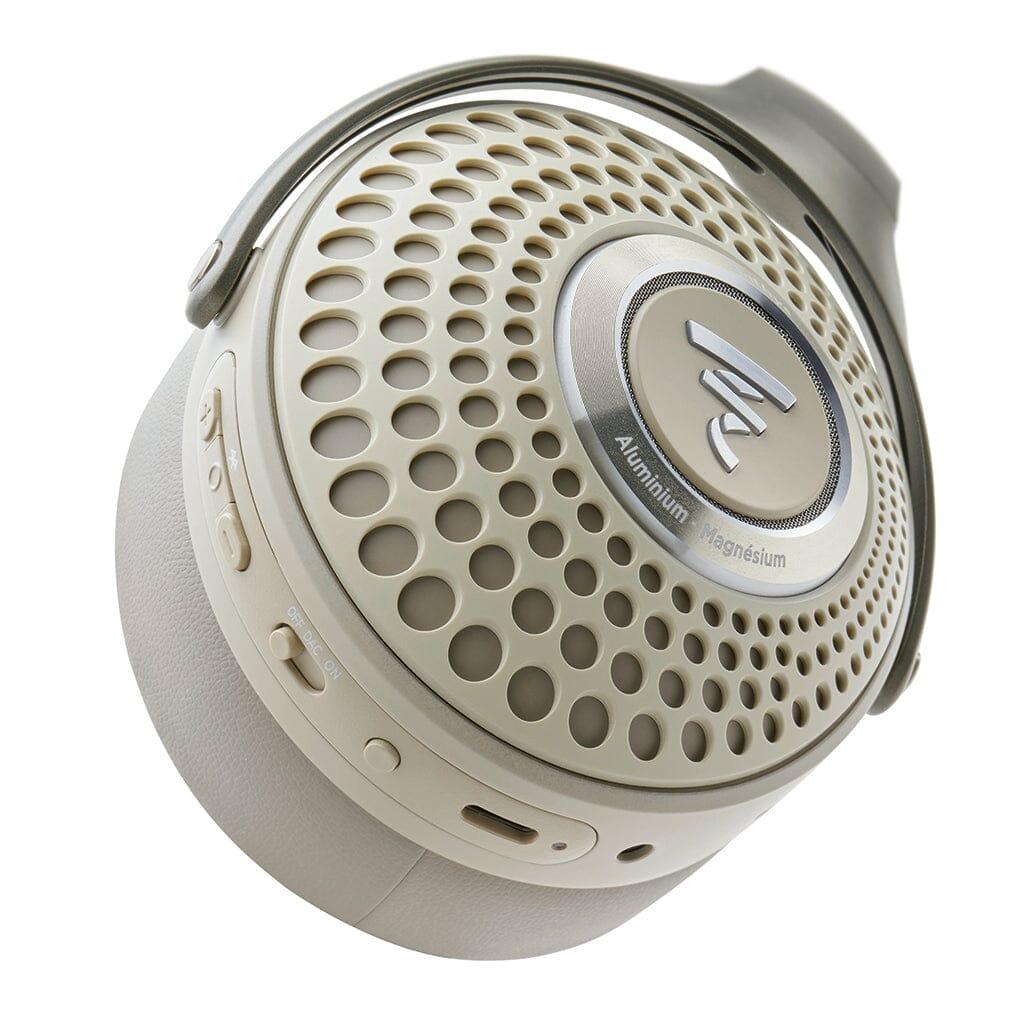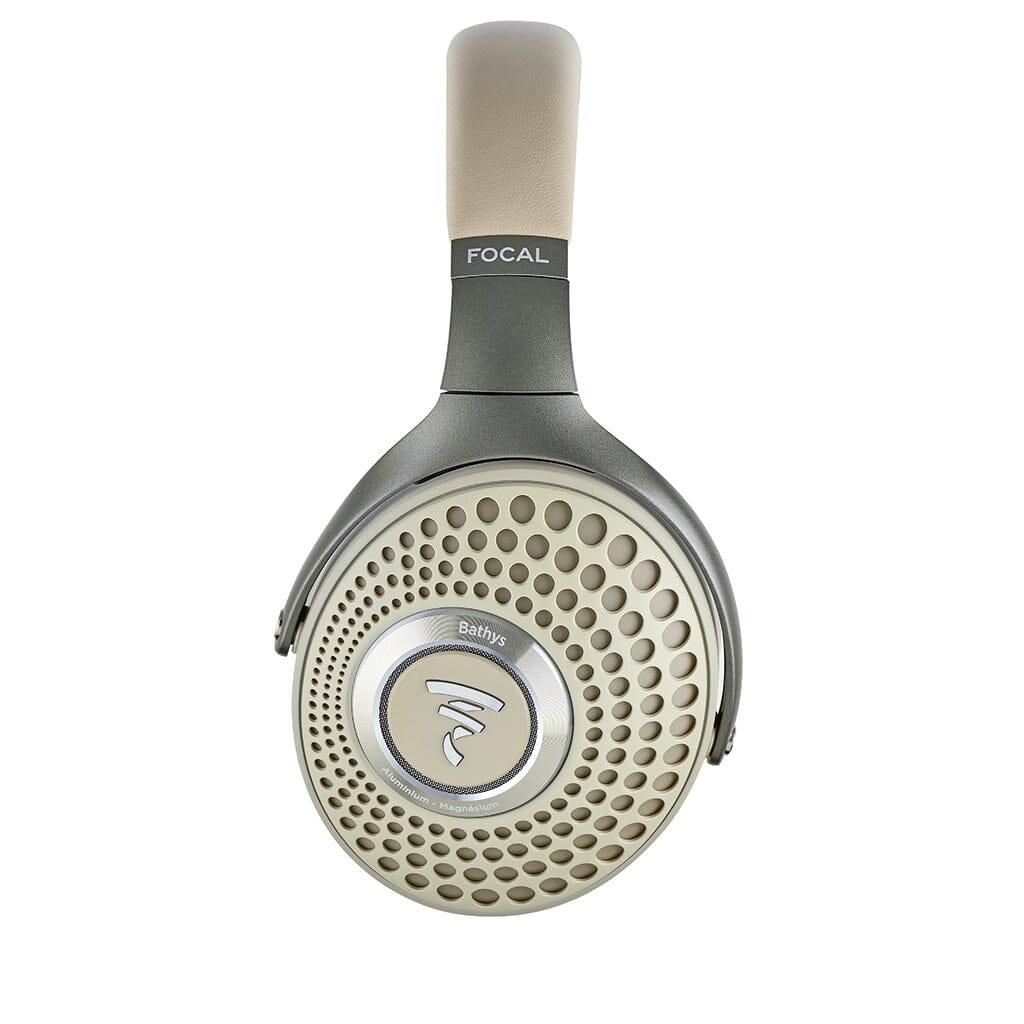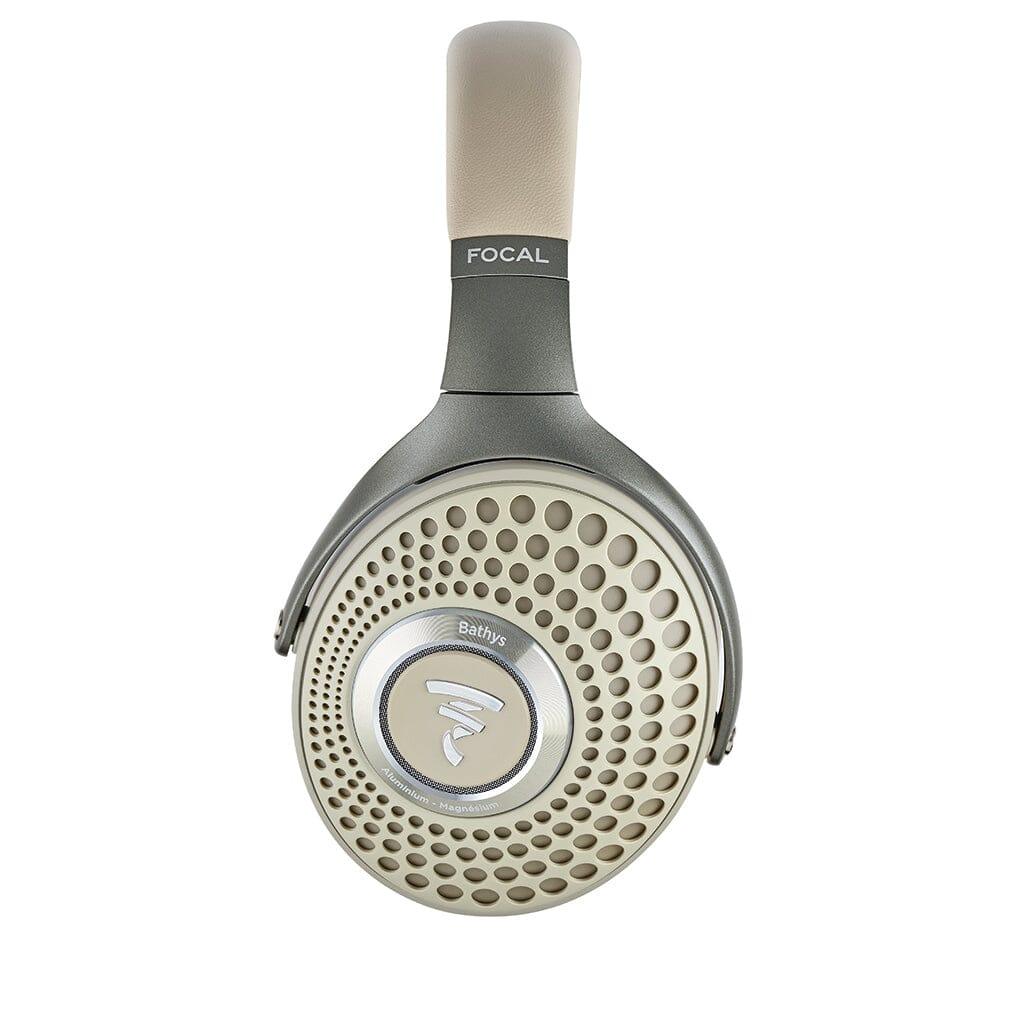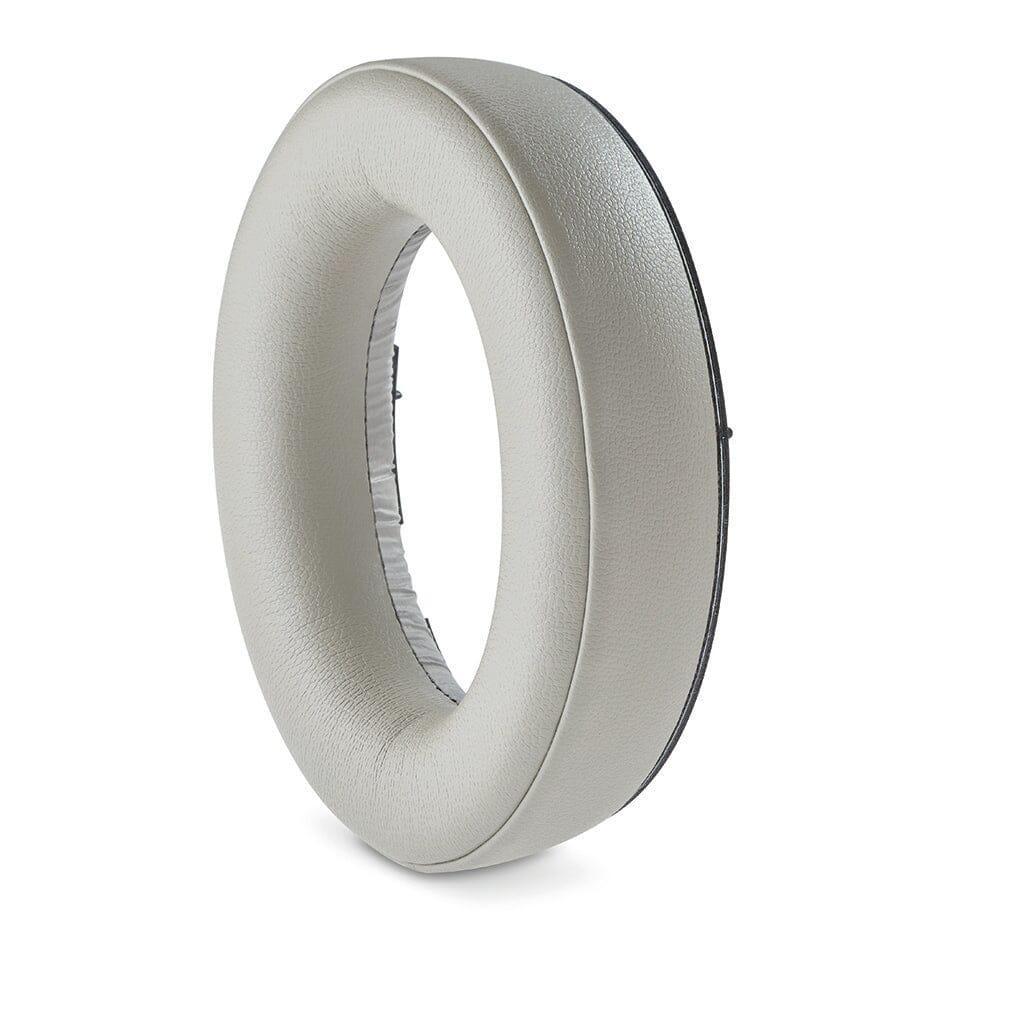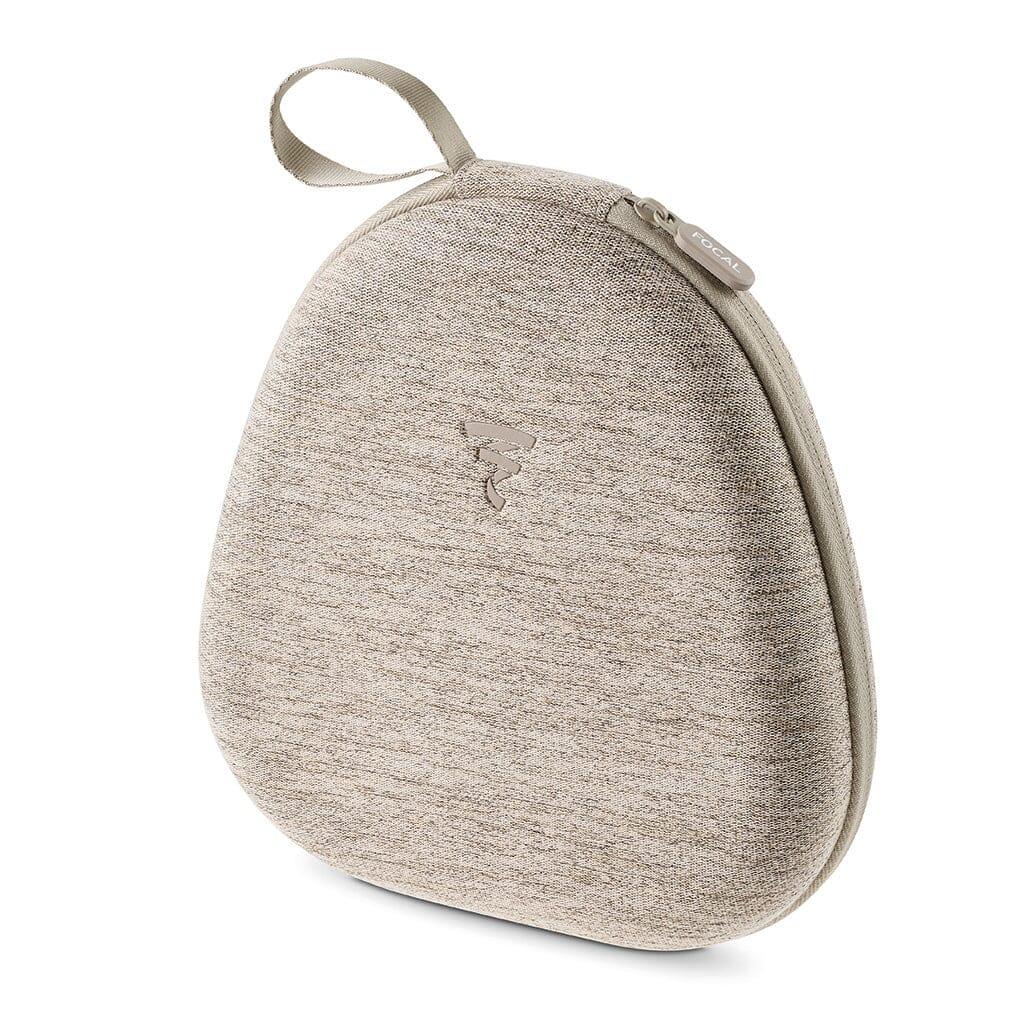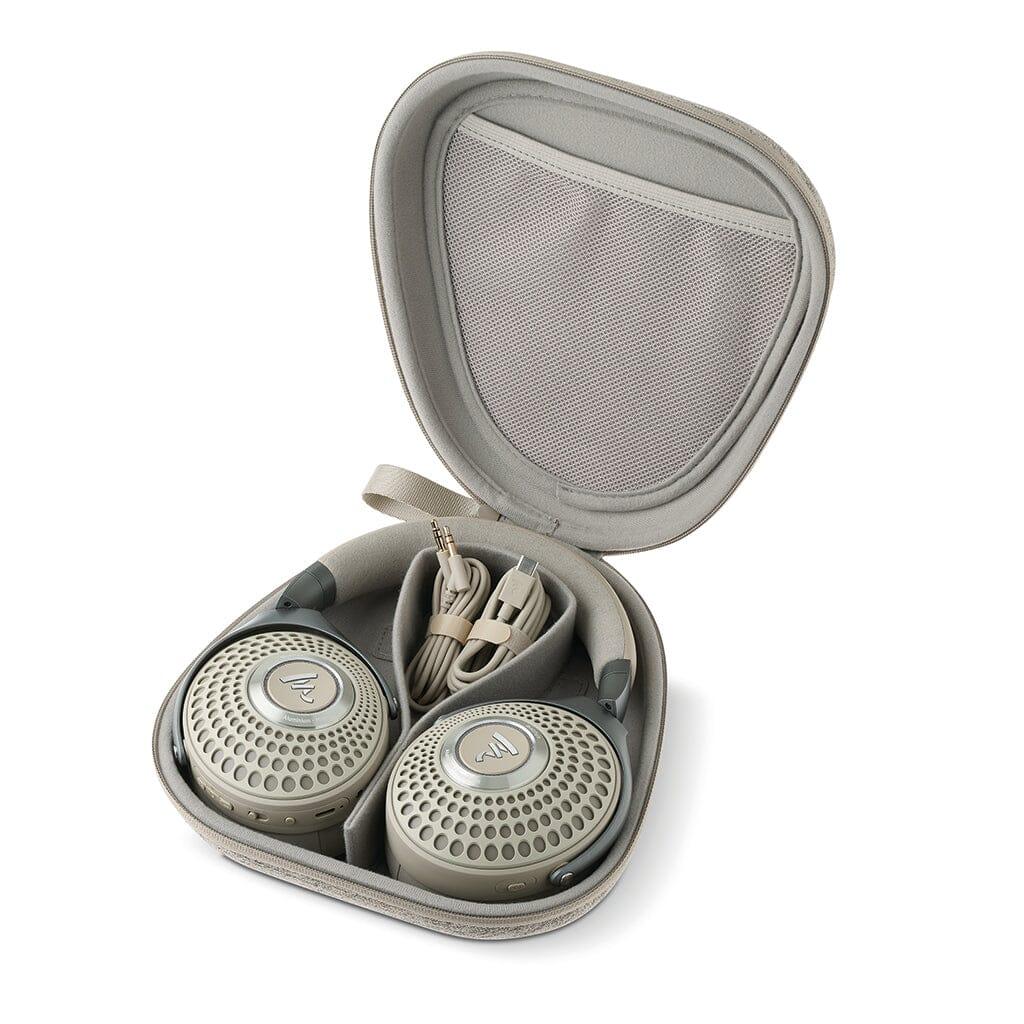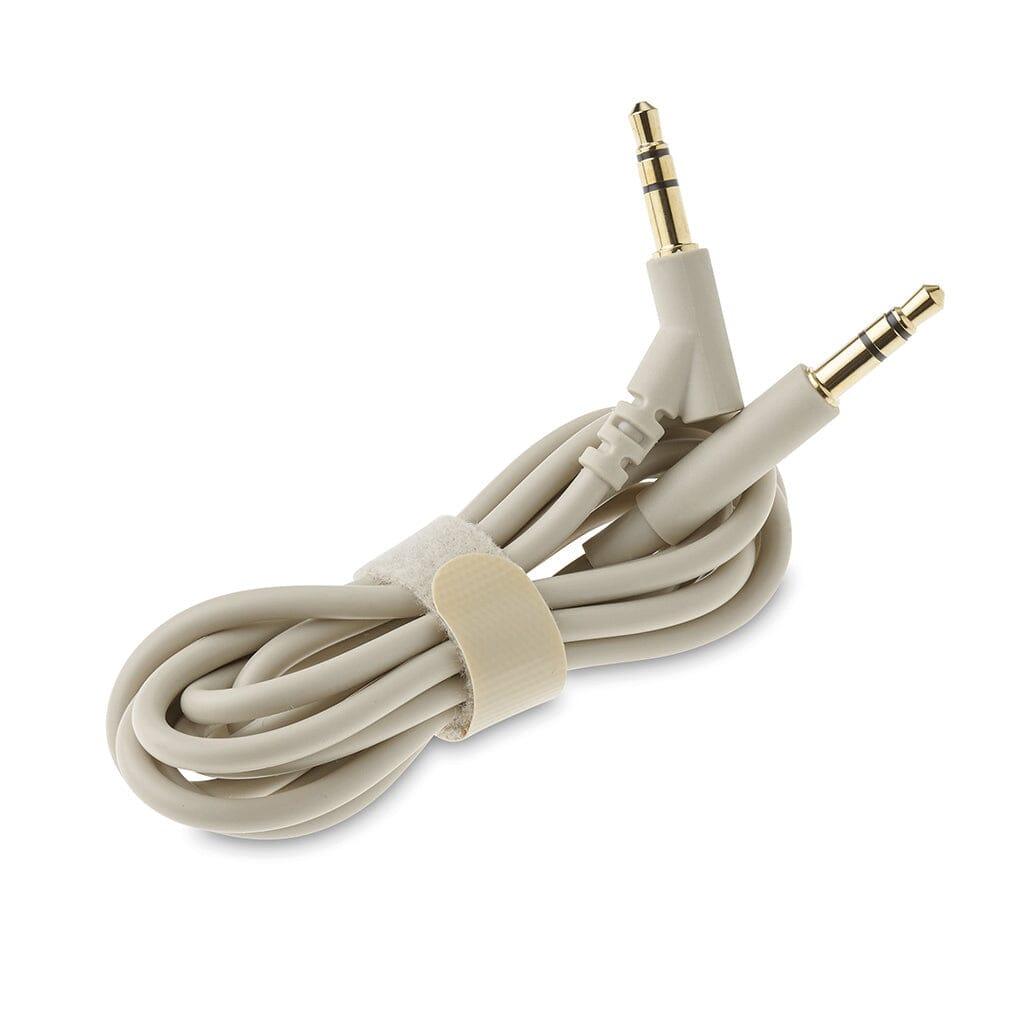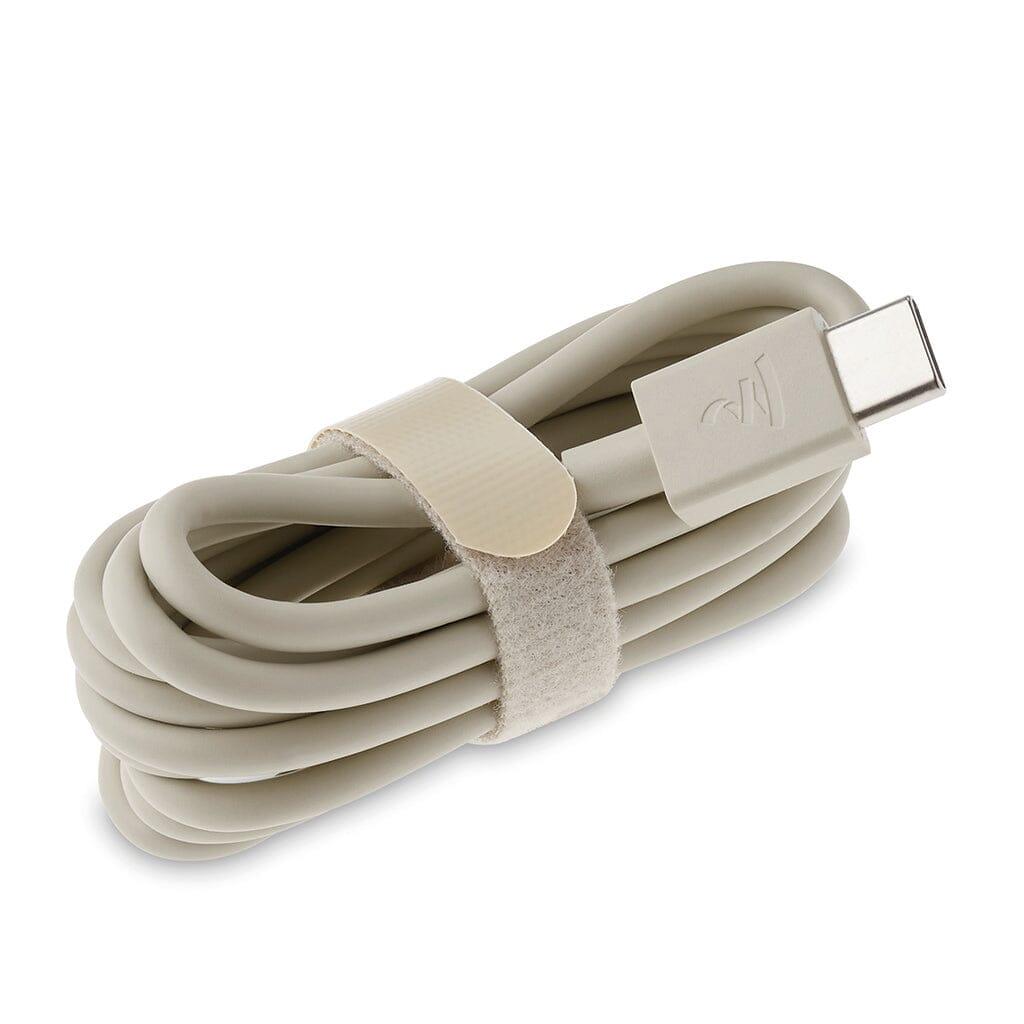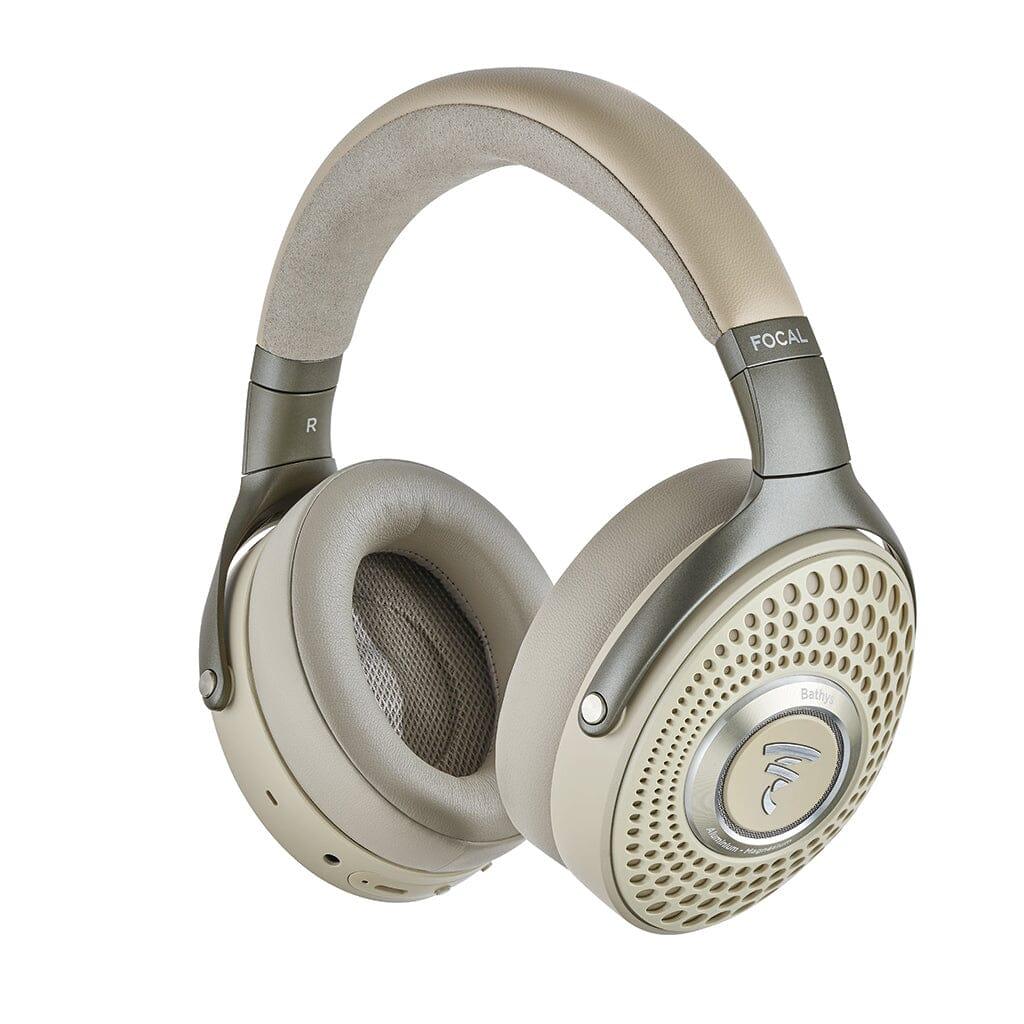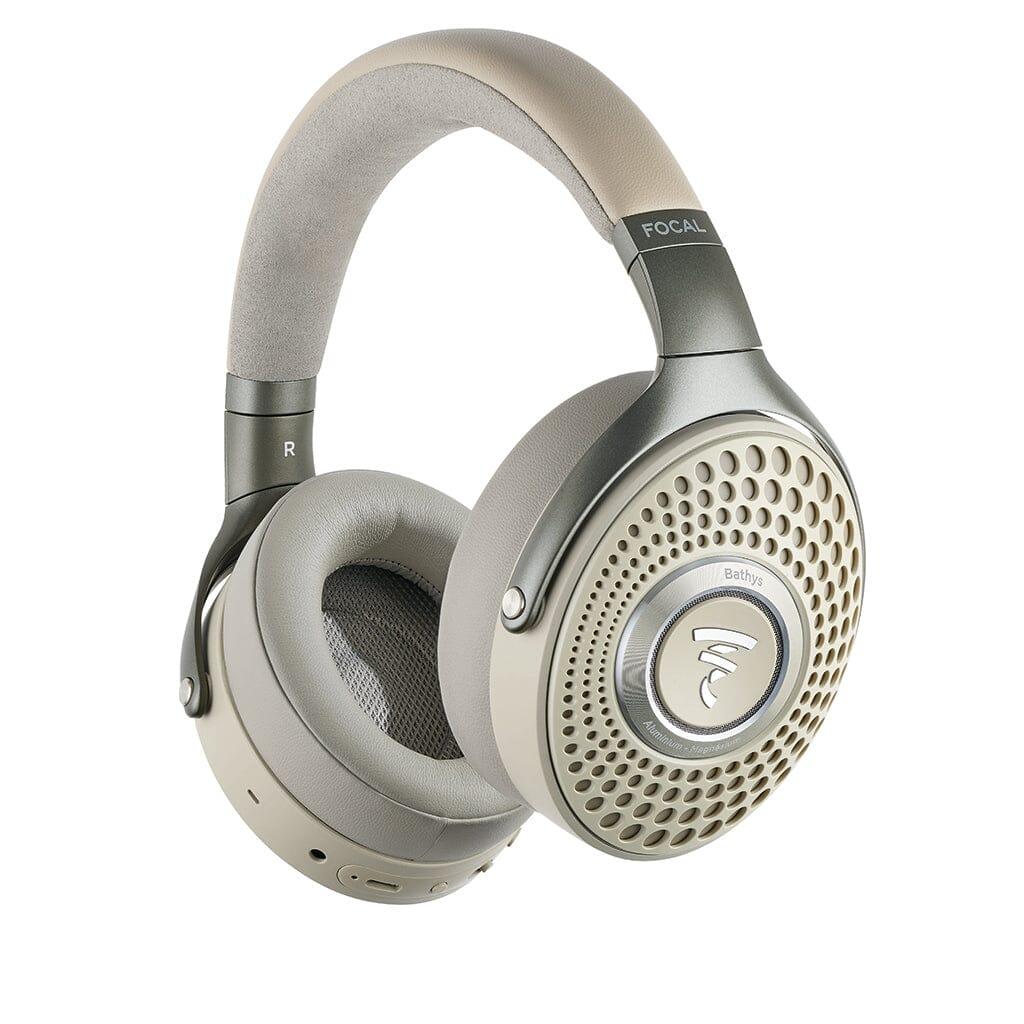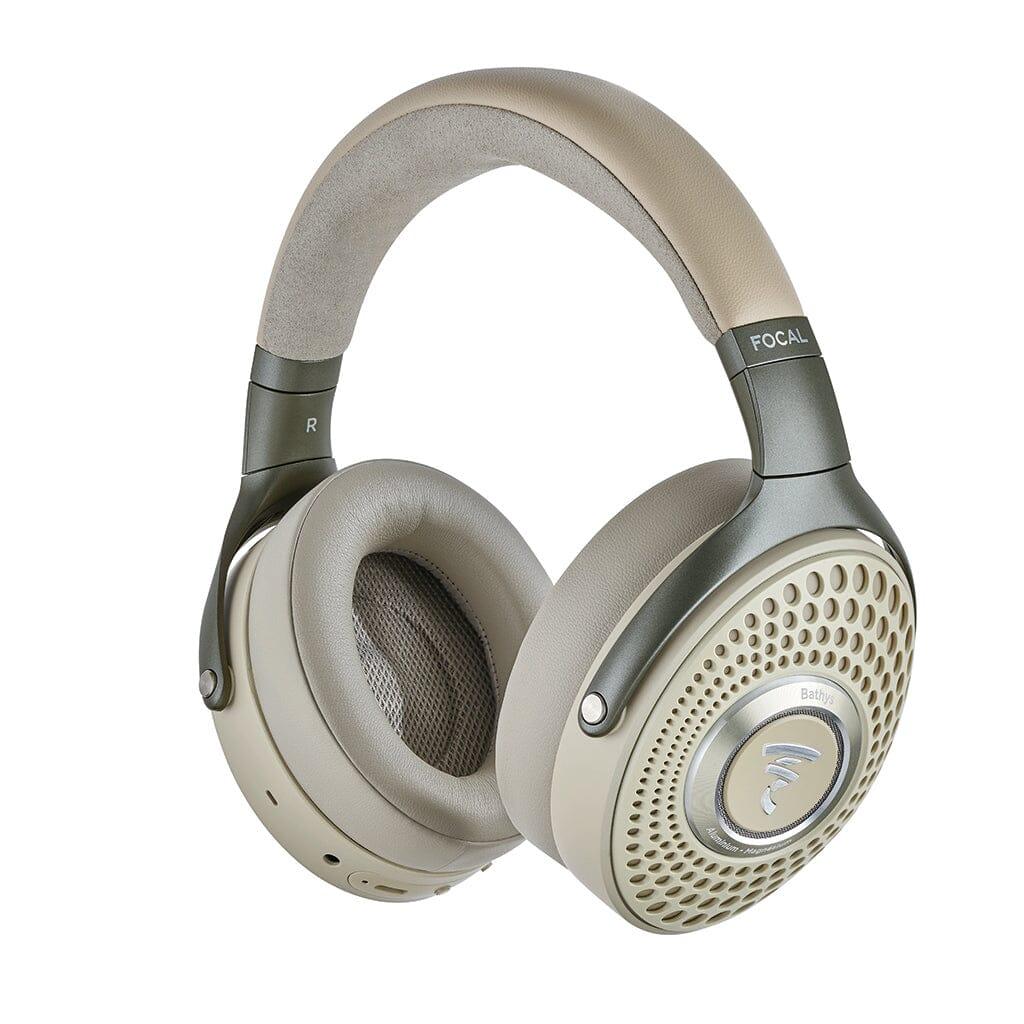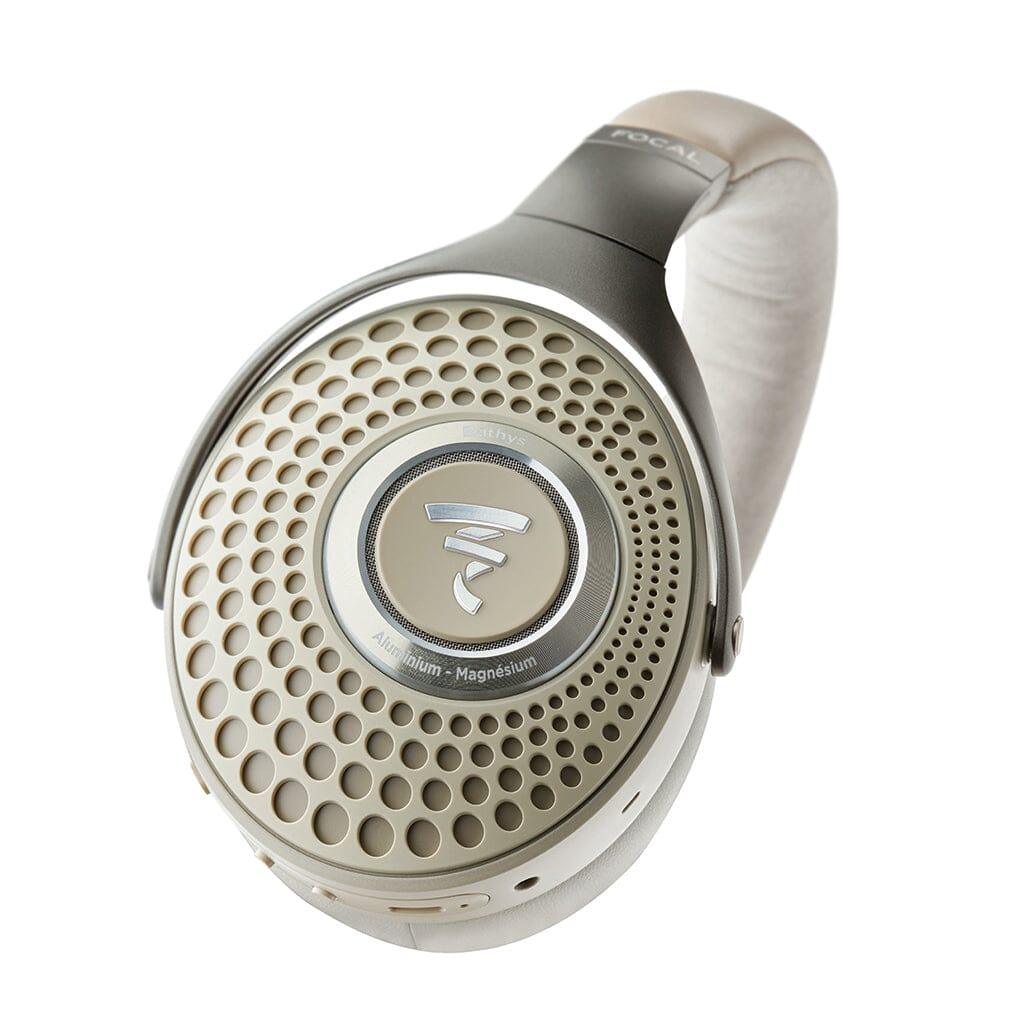 Add to cart