Final Audio
Sale price
$149
Regular price
Unit price
per
Cup style

More information

Open-back headphone designs are often higher-performance but have poor noise isolation and leak sound. Closed-back designs provide better noise isolation and leak less sound.
Closed-Back
Wearing style

More information

Over-ear headphones sit over your ear and surround your ear with a ring of padding. On-ear headphones are padded but rest on top of your ear. In-ear monitors are worn inside your ear canal.
In-ear
Driver type

More information

Speakers and headphones use a device called a 'driver' to create sound. Different types of drivers have different strengths and weaknesses, but can all produce great sound. Common varieties include dynamic, planar magnetic, and electrostatic.
Dynamic
Connectivity

More information

Connectivity refers to the method in which the headphones connect to the audio source. Headphones can be either wired or wireless.
Wireless
On back order
Join our email list to be notified as soon as it is back in stock.
365-day returns
Don't love it? Return it any time in the first year of ownership for a small fee
View full details
Final Audio
Final Audio ZE3000 True Wireless Earbuds
Sale price
$149
Regular price
Unit price
per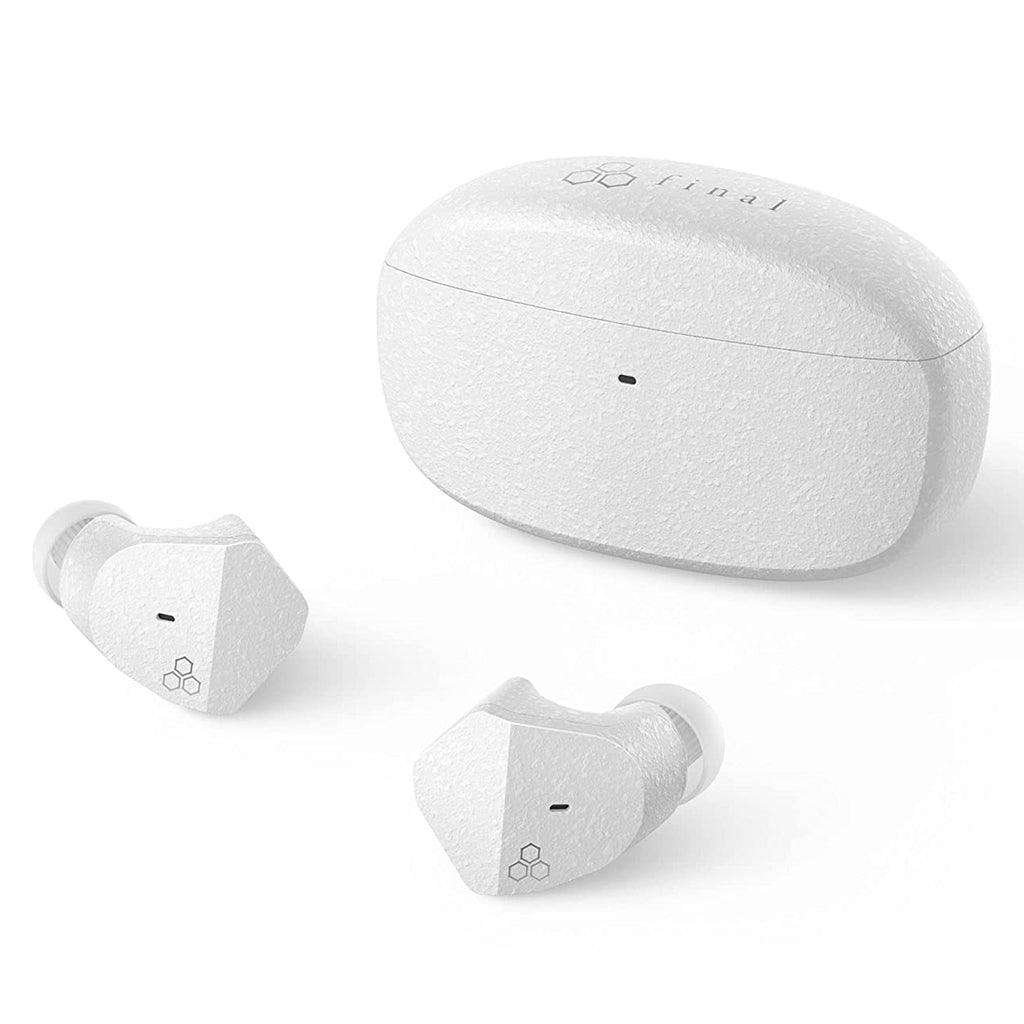 Final ZE3000
True Wireless Earbuds
ZE3000 are true wireless earbuds from Final, focused on providing convenient HiFi sound anywhere you go. 
While many true wireless earbuds on the market focus on features with audio as an afterthought, Final's engineering team in Japan has applied their knowledge accumulated in acoustic research and psychoacoustics to deliver exceptional sound quality for this price point. 
The newly developed f-Core for Wireless driver unit delivers balanced audio and ultra-low distortion, resulting in a sound quality that is unmistakably different from conventional truly wireless earbuds. The goal: to convey the intentions of artists and creators by creating a clear and natural sound.
Superb HiFi Sound Quality

Final's knowledge of acoustic engineering and psychoacoustics lead to the development of ZE3000. Rather than being designed to create impactful surprise on the first listen with exaggerated highs and lows that can quickly become fatiguing, these earbuds are meant for long-term music enjoyment and appreciation.
The principal challenge with truly wireless earbuds are that batteries, electronic circuit boards, and antennas need to occupy most of the space inside the housing. This means that there is less freedom to create a perfect acoustic chamber to achieve a high quality sound.
While most truly wireless earbuds rely heavily on software equalization to address this issue, the ZE3000's development process focused on improving the fundamental performance of the driver units; the new 6mm f-Core for Wireless dynamic driver has been manufactured from scratch to achieve ultra-low distortion. Optimizing the acoustic space inside the earbuds was key to achieving satisfying audio performance — only then is minimal software equalization used to make precise pinpoint effective adjustments in narrow bands. 
IPX4 Water Resistance 
The ZE3000 is designed to be water-resistant to the IPX4 standard, able to withstand sweat during sports and everyday rain. 
However, this water resistance requires the earbud housing to be completely sealed without a vent to regulate the air pressure inside the acoustic chamber, resulting in low-frequency sounds becoming overwhelming and causing overall clarity to degrade. Most manufacturers opt to increase the high frequencies in order to balance the overall sound presentation, but the audio becomes overemphasized on both low and high frequencies, resulting a less natural and more fatiguing sound.
Final designed a new f-LINK Damping System for ZE3000 to address this issue. It optimizes the pressure in the acoustic space within the earbuds to create great sound without the need for external vents. This makes it possible to properly control the low frequencies that are often problematic in truly wireless earbuds — combined with the ultra-low distortion of the driver unit, Final has achieved a fine and detailed expression of the bass range.
High Quality Codec Support
ZE3000 is easy to pair with a wide range of iPhone, Android, PC, and Mac devices.
In addition to the widely-used SBC and AAC codecs, it also supports the high-quality Qualcomm aptX and aptX Adaptive codecs for 48kHz/24bit wireless transmission where available.
Up to 35 Hours of Music Playback
A single charge onto the earbuds offers up to 7 hours of music playback. Combined with the charging case which can fully charge the earbuds earbuds 4 times, a maximum of 35 hours of music playback is possible without plugging in. Easily recharge the case using the universal USB-C connector.

Premium Shibo Finish


Shibo is an old Japanese word meaning a wrinkle on the surface of paper or leather. This inspired the soft-textured coating of the ZE3000 earbuds and case, a beautiful surface that is superb at resisting dirt and fingerprints while sporting a subtle yet premium textured look.
The award-winning TYPE E Truly Wireless ear tips for the Final ZE3000 have been designed from soft silicone for superior comfort and noise isolation. These come in 5 sizes — SS/S/M/L/LL — to ensure a perfect fit that transmits sound directly to the eardrum. Two types of silicon differing in rigidity are employed for the sound conduit and for the earbud that comes into contact with the user's ear. The silicon used for the sound conduit is more rigid, and has grooves, increasing both strength and flexibility.
The ZE3000 supports touch operation, so you can easily control music playback, volume, and calls. The touch point is on the triangle-like surface on the faceplate of the earbuds (where the logo is not printed). 
Automatic Pairing

By simply opening the lid of the charging case, the ZE3000 will enter its pairing mode ready for its first pairing. After the pairing is completed, every time when the case opened, the connection will automatically be established with the previously paired device.
Single Ear Mode

Simply return one earbud to the case and the music will automatically switch to Single Ear Mode without interruption. Stereo playback is switched to mono so you can enjoy the full music track in one ear without any discomfort. Monaural playback is only available when using the SBC or AAC codec.
In the Box

ZE3000 Earbuds

Charging Case
TYPE E Truly Wireless Tips in 5 sizes

USB Type C Charging Cable
Reviews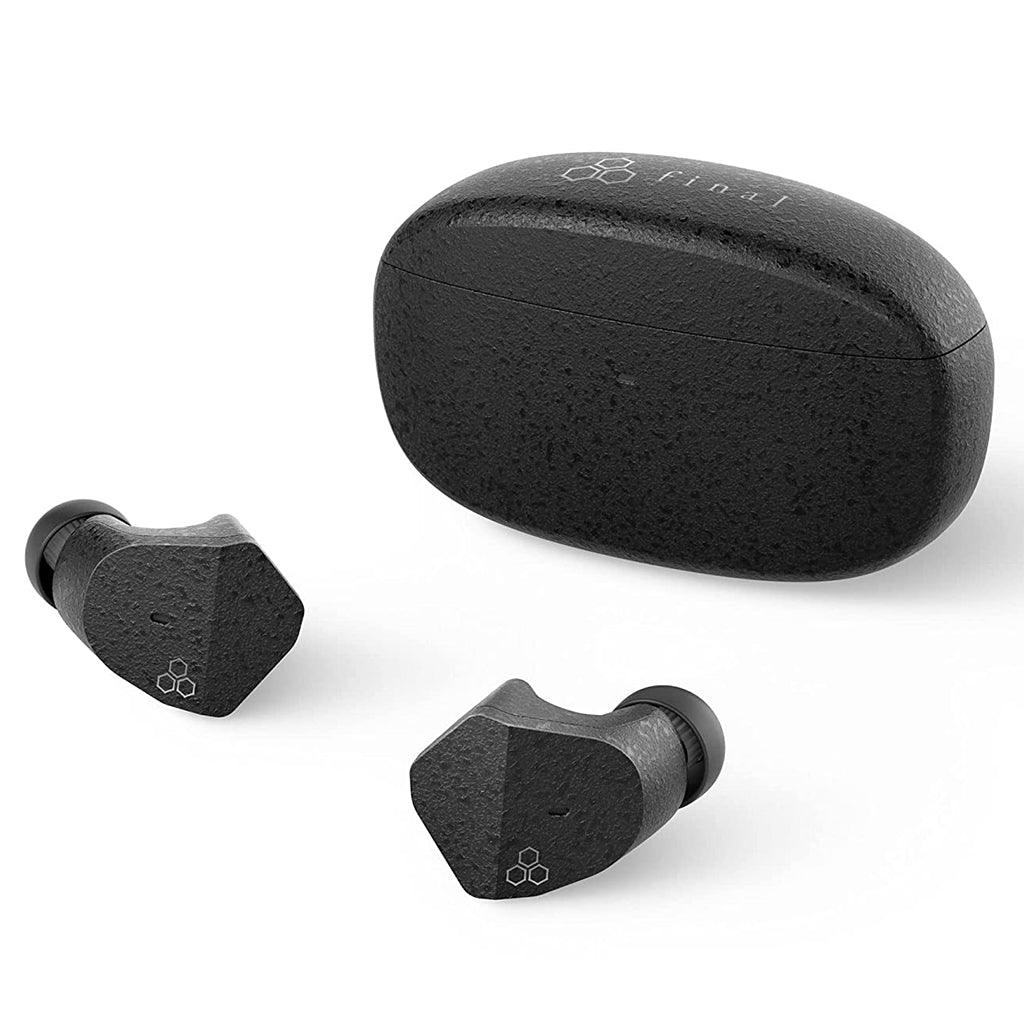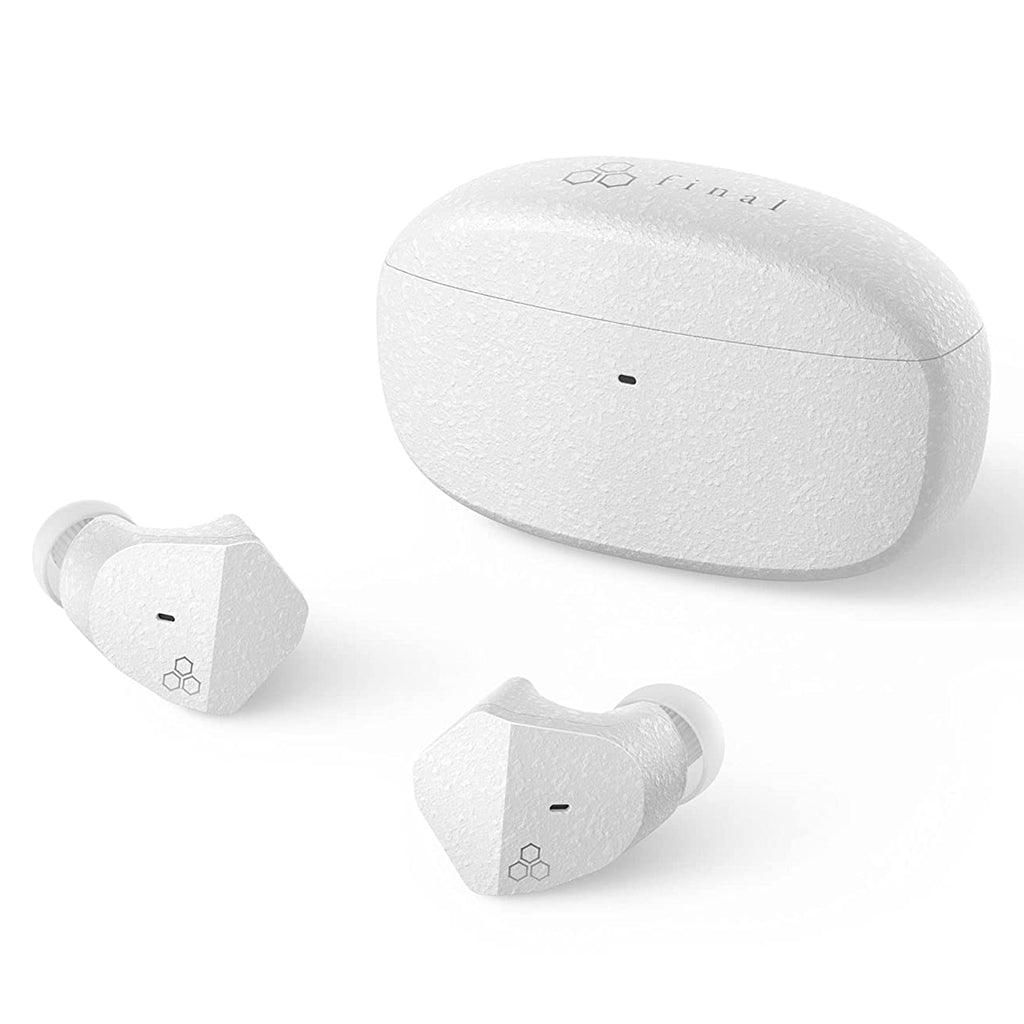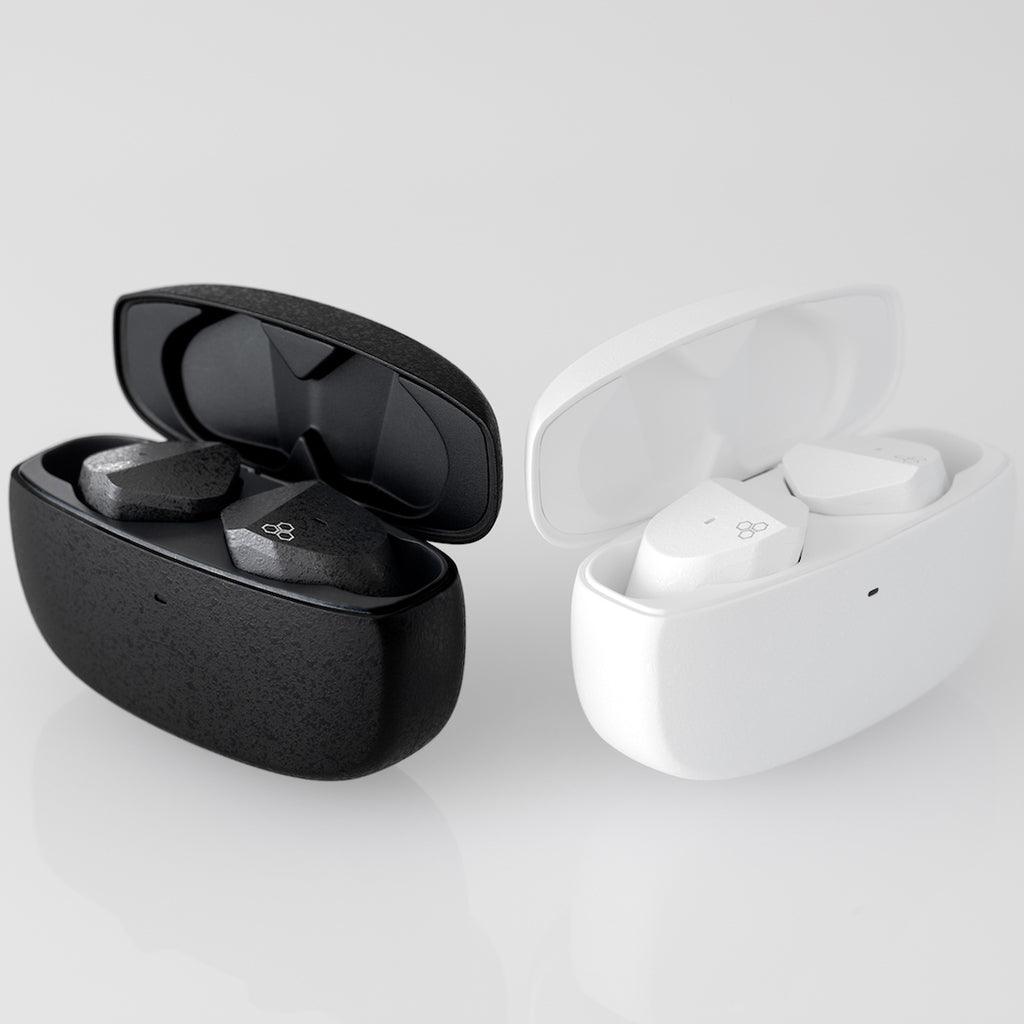 Sold out