Ferrum Audio
Sale price
$2,795
Regular price
$2,795.00
Unit price
per
Breakthrough technologies make this DAC a can't miss!
Connectivity

More information

Connectivity refers to the method in which the headphones connect to the audio source. Headphones can be either wired or wireless.
Wired
Portability

More information

DACs and amplifiers can either be carried around or meant for static desktop use
Not Portable
Pre-pay to reserve
Back-order items usually ship within several weeks
365-day returns
Don't love it? Return it any time in the first year of ownership for a small fee
View full details
Ferrum Audio
Ferrum WANDLA DAC
Sale price
$2,795
Regular price
$2,795.00
Unit price
per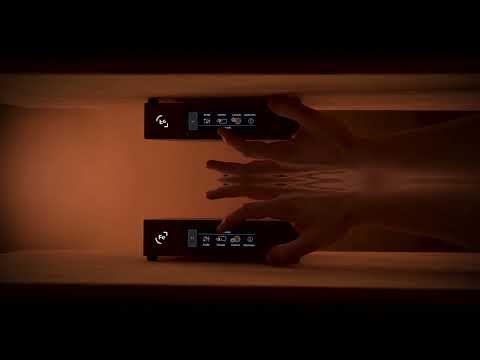 With WANDLA, the team at Ferrum Audio are making a statement to the current and next generation of music lovers. WANDLA represents tomorrow's standard of high end digital-to-analog conversion. Think of WANDLA like a Formula 1 racing car. Like the F1 constructor's team building the best racing car, Ferrum created the best engine for The Converter.
Tomorrow's High End Audio Today
As The Converter WANDLA leads the way for tomorrow's high end at tentative price levels. WANDLA offers flagship audio quality at an unprecedented price.
Highlights
WANDLA fully balanced DAC/PREAMP
Proprietary IC power amp design
Proprietary optimised-for-audio digital inputs (USB-C, Optical and Coaxial S/PDIF, ARC, I2S, AES/EBU)
Proprietary optimised MQA® rendering and decoding for ARM chip
Proprietary HQ Player filters (eight in total, three accessible at launch)
Proprietary 4-pin Ferrum connector for HYPSOS
Balanced XLR and unbalanced RCA line outputs
Digital and Analogue volume control
EES Sabre ES9038PRO with seven filter setting
Finely tuned DA conversion
WANDLA is the embodiment of Ferrum's digital know-how and their in house developed analogue audio and electrical technology. The ESS Sabre ES9038PRO current to voltage (I/V) converter is fine-tuned to perform to its maximum.
Optimized ARM
Optimized ARM chip offers shortest signal path possible making 5 chips redundant. Includes MQA® decoder and renderer.
Dynamic Digital Filtering
WANDLA has seven ESS digital filters to choose from as standard and, as a world first, lets its audience vote the best from a total of eight WANDLA filters, created for Ferrum by renowned filter-maker HQ Player
Optimized Digital inputs
Specially programmed USB, and tuned coaxial and optical S/PDIF, ARC (TV) and I2S ports, optimized for audio
Truly Balanced
The signal path stays truly balanced using the XLR inputs and becomes truly balanced using the RCA inputs.
Enhanced transparency
The whole design is focussed on a balanced and very transparent sound signature, making listening fatigue something of the past.
Made for HYPSOS
While WANDLA performs very good right out of the box it is made to excel above and beyond when used together with HYPSOS. Using the proprietary Ferrum Power Link (FPL) connection both components will perform to their maximum, unleashing unheard of musicality
Unique output cable design: two wires delivering the power and two wires providing the feedback to ensure flat voltage at every moment. We named this technique Ferrum Power Link (FPL) and it eliminates the harmful effects of the cable's resistance effectively improving transient response. The current delivery speed at the powered device's input is significantly improved.
WANDLA comes with a carefully selected DC power adapter. To get the most out of WANDLA you can connect it with HYPSOS using our proprietary Ferrum Power Link DC power cable. This FPL cable can be ordered separately.
Reviews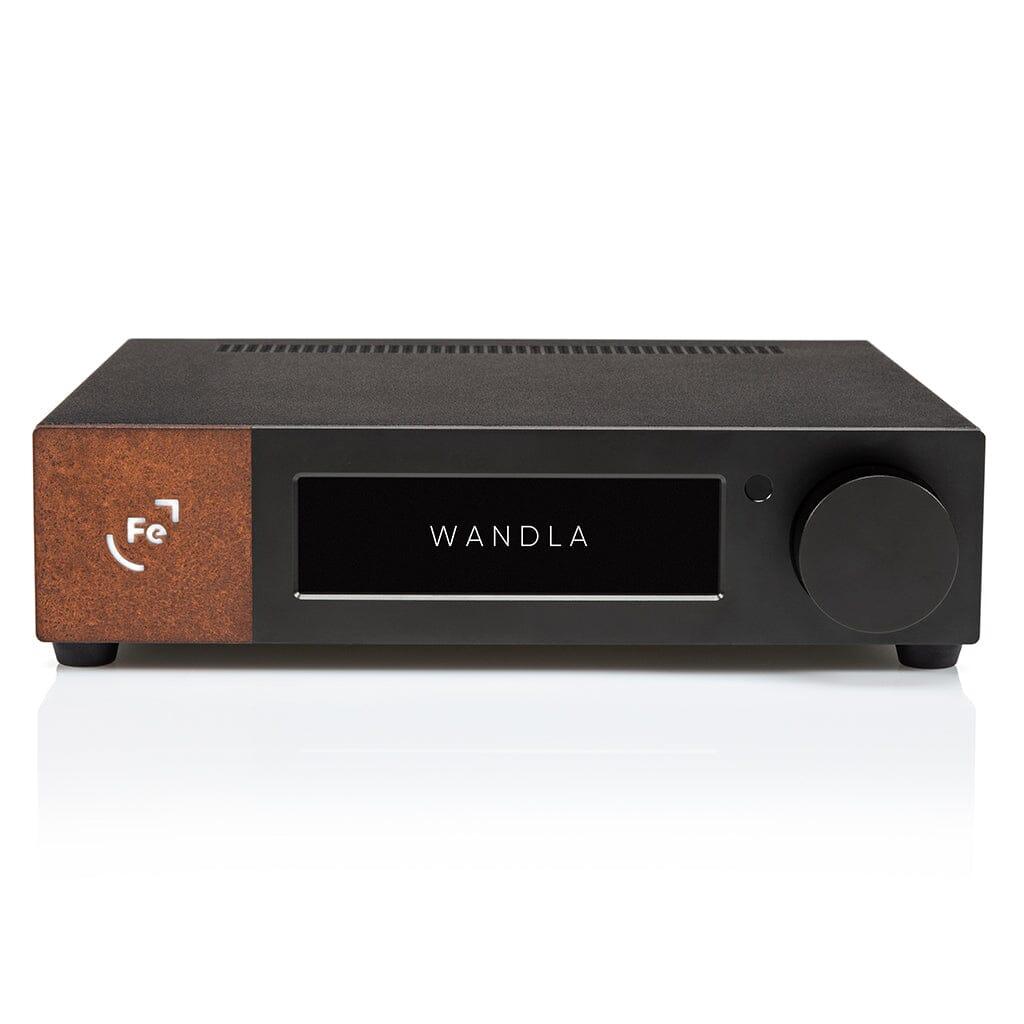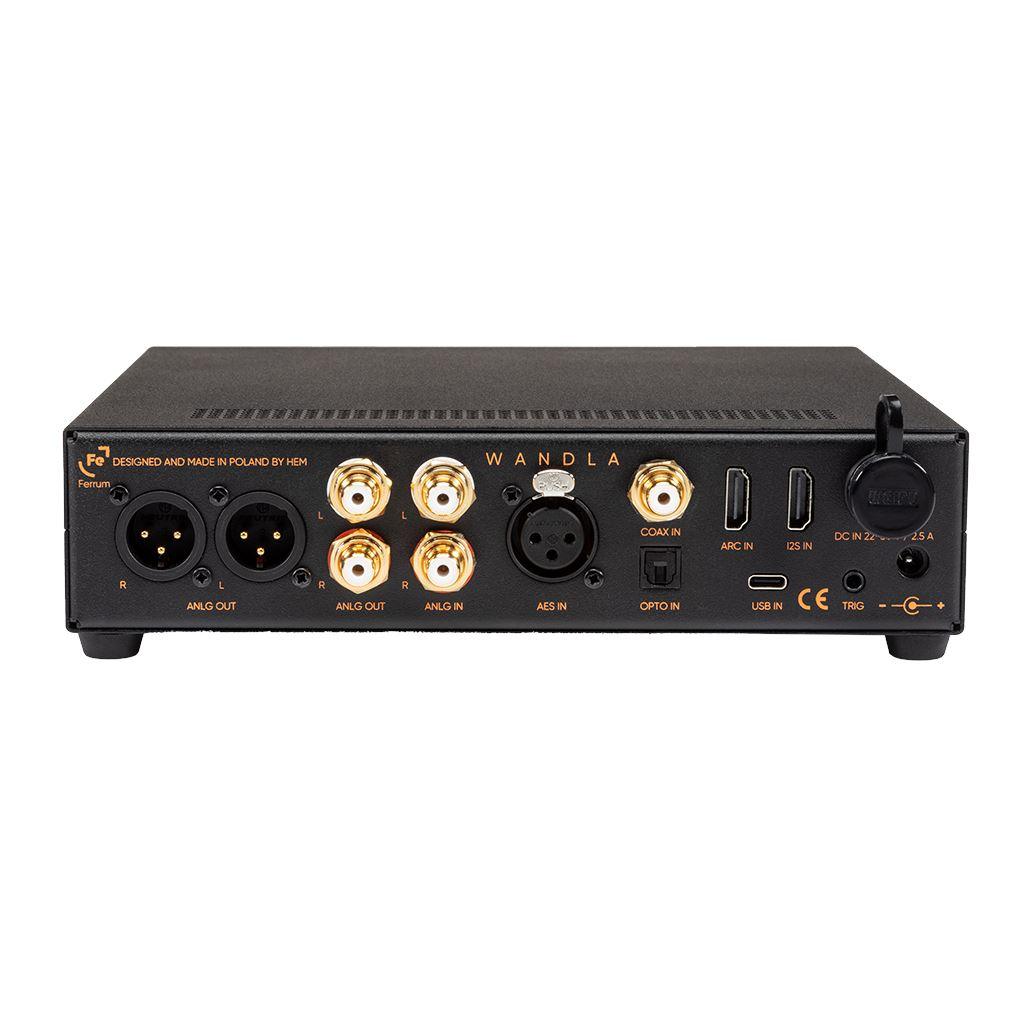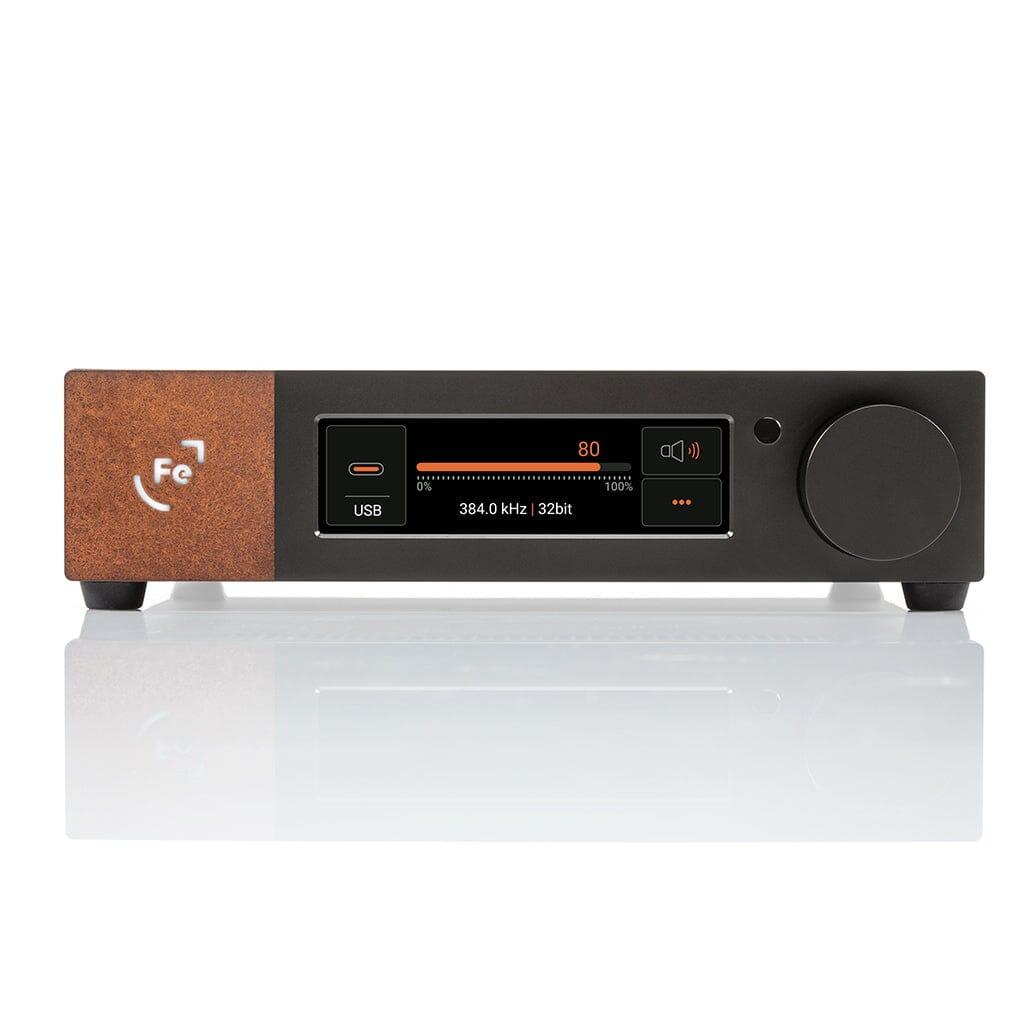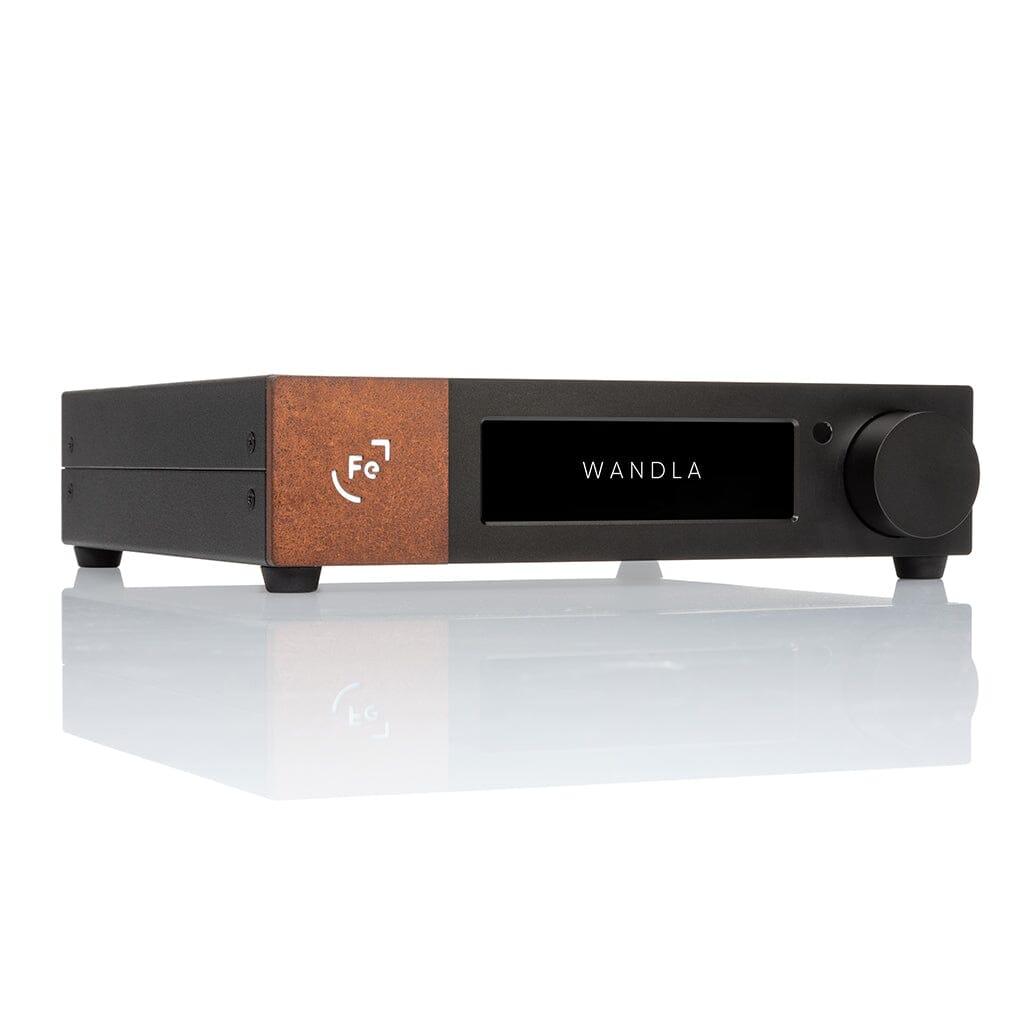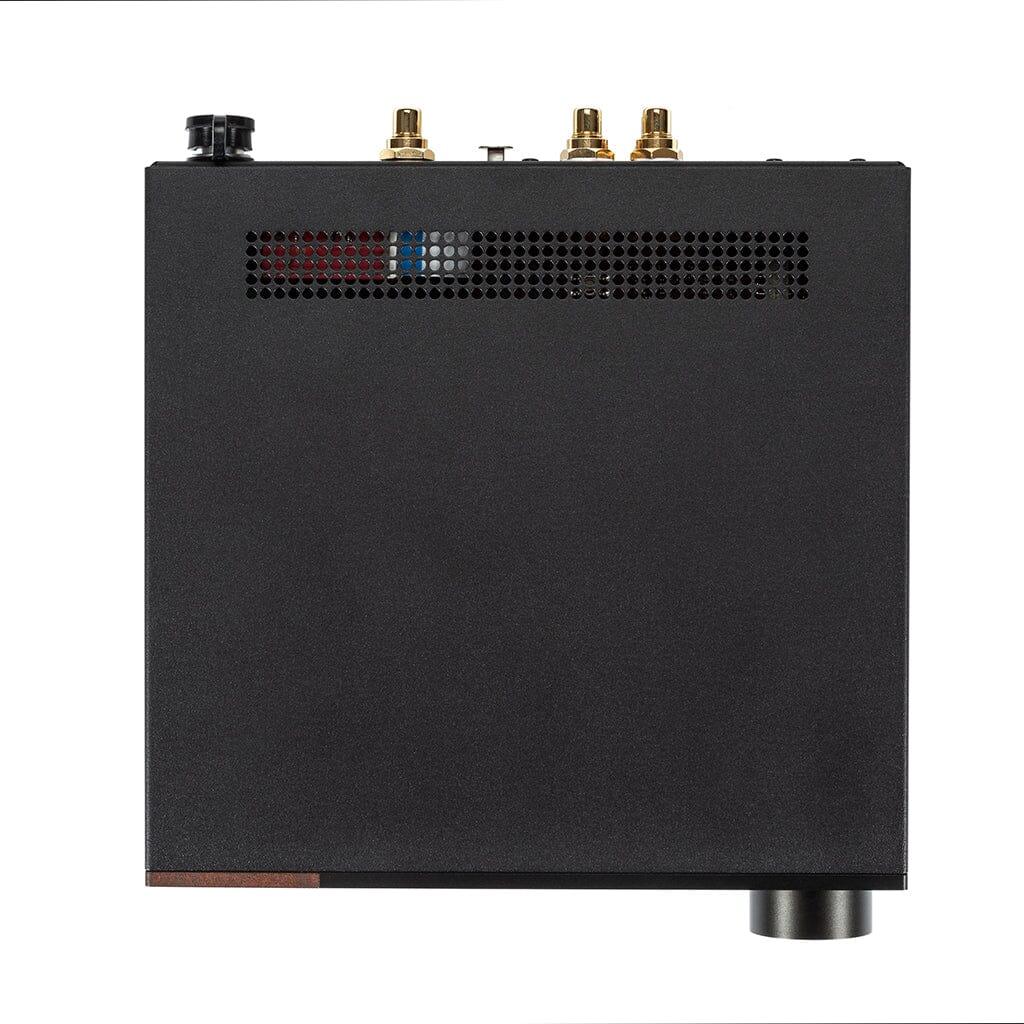 Pre-pay to reserve