Feliks Audio
Sale price
$6,895
Regular price
$7,995.00
Save 14%
Unit price
per
Amplifier type

More information

Translation missing: en.products.product.amplifier_type_info
Vacuum tube
Connectivity

More information

Connectivity refers to the method in which the headphones connect to the audio source. Headphones can be either wired or wireless.
Wired
Portability

More information

DACs and amplifiers can either be carried around or meant for static desktop use
Not Portable
View full details
Feliks Audio
Feliks Audio Envy Flagship Desktop Headphone Tube Amplifier - Open Box
Sale price
$6,895
Regular price
$7,995.00
Save 14%
Unit price
per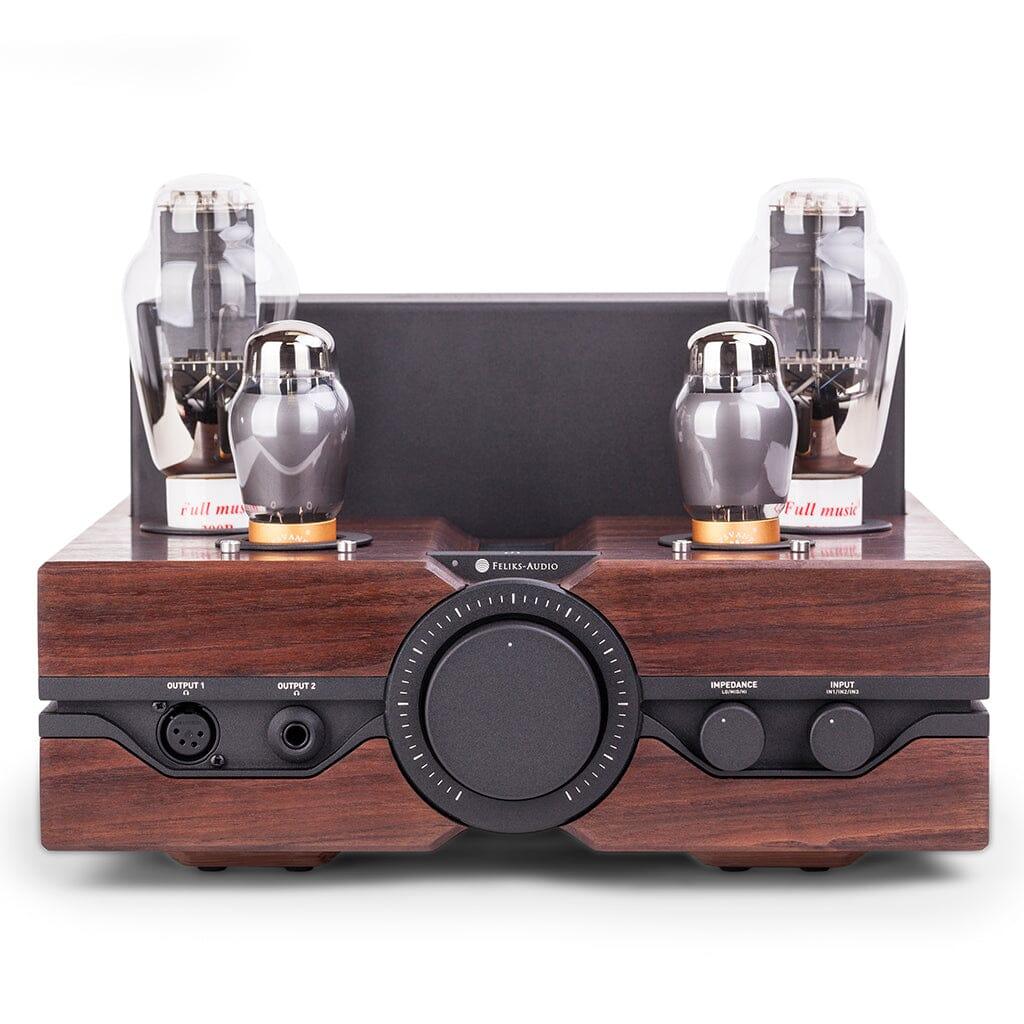 Class A Single-ended transformer coupled, balanced amplifier, powered by the legendary 300B tubes
Developed to drive even the most demanding headphones with up to 8 Watts of power
Exclusive finish and extensive customization options
Multiple inputs and outputs for maximum functionality
Balanced input / output XLR connections
Standard Edition includes :
Electro Harmonix Gold 300B power tubes
Premium copper signal wiring
Performance Edition includes :
Full Music 300B power tubes
UPOCC (single crystal copper) signal wiring
The Envy amplifier is a Single Ended class A headphone tube amplifier with transformer coupled output, designed to handle any kind of planar magnetic or dynamic headphones with the impedance range between 16 to 600 Ohm.

The Feliks Audio Envy has an impedance selection that can be set can be set in 3 ranges (guidance only):

Low - recommended for headphones with impedance from 16 to 60 Ohm
Mid - recommended for headphones with impedance from 60 to 300 Ohm
Hi - - recommended for headphones with impedance from 300 to 600 Ohm (and for some planars!)

For planar magnetic headphones, we recommend to choose the best sounding setting starting with setting "Low". Most Planar Magnetic Headphones tend to have a low impedance but require more current to be driven properly.

Selecting impedance range to "Mid", you can also use the headphone output (the 6.3mm one) to connect stereo speakers with 16 Ohm impedance and the amplifier will drive them with about 5 Watt power output. Of course the speakers are recommended to have a relatively high sensitivity (e.g. >94 db) but this feature demonstrates flexibility and power of Envy.
Technical design

The Feliks Audio Envy is built on a solid metal chassis and finished with a natural high quality oiled wood. On the Envy's front panel there are two headphone outputs: Balanced 4-Pin XLR and Single-Ended (unbalanced) with a 1/4" (6.35mm) output. Other selectors located on the front of the Envy include: touch sensitive stand-by button, volume control knob, impedance selector and audio source selector. The audio source selectors allows choices of one of the three options: unbalanced RCA source (IN1 or IN2) and balanced XLR (IN3, left and right channels).

The touch sensitive stand-by button has a LED indicator. For a full "power off" of the amplifier please use the physical switch on the rear panel of the amplifier, near the AC connector.

Envy can work as pre-amplifier with a high level of maximum output (up to 10V RMS). On the rear panel there is a pair of RCA pre-amplifier outputs as well as two XLR connectors for balanced pre-amplifier output. Output voltage level is regulated with the volume knob.
Electrical design

On the input there is Alps Rk27 potentiometer, followed by two-stage pre-amplifier with CV-181 tubes and coupling capacitors Jantzen Superior Z-cap. Power tubes are the directly heated 300B tubes. Output transformers are custom made hi-end audio units.

The Feliks Audio Envy has fully automatic bias and its electrical circuit is a "zero feedback" design. The power tubes are heated with direct current (DC) with a special circuit designed to separate the tubes heating from audio path powering. Power supply for anode voltages is designed on semiconductor and based on MOFSET transistors and low-noise current sources.

On the XLR balanced inputs, symmetrical high end audio grade Lundahl transformers have been used. Audio sources selection is made using high end relays (low signal relays), which are placed directly behind the input connectors, in order to limit interference and noise.

The amplifier is made using "point to point" technology. All wired connections are custom made from single crystal copper (UPOCC) with a teflon isolation.
Reviews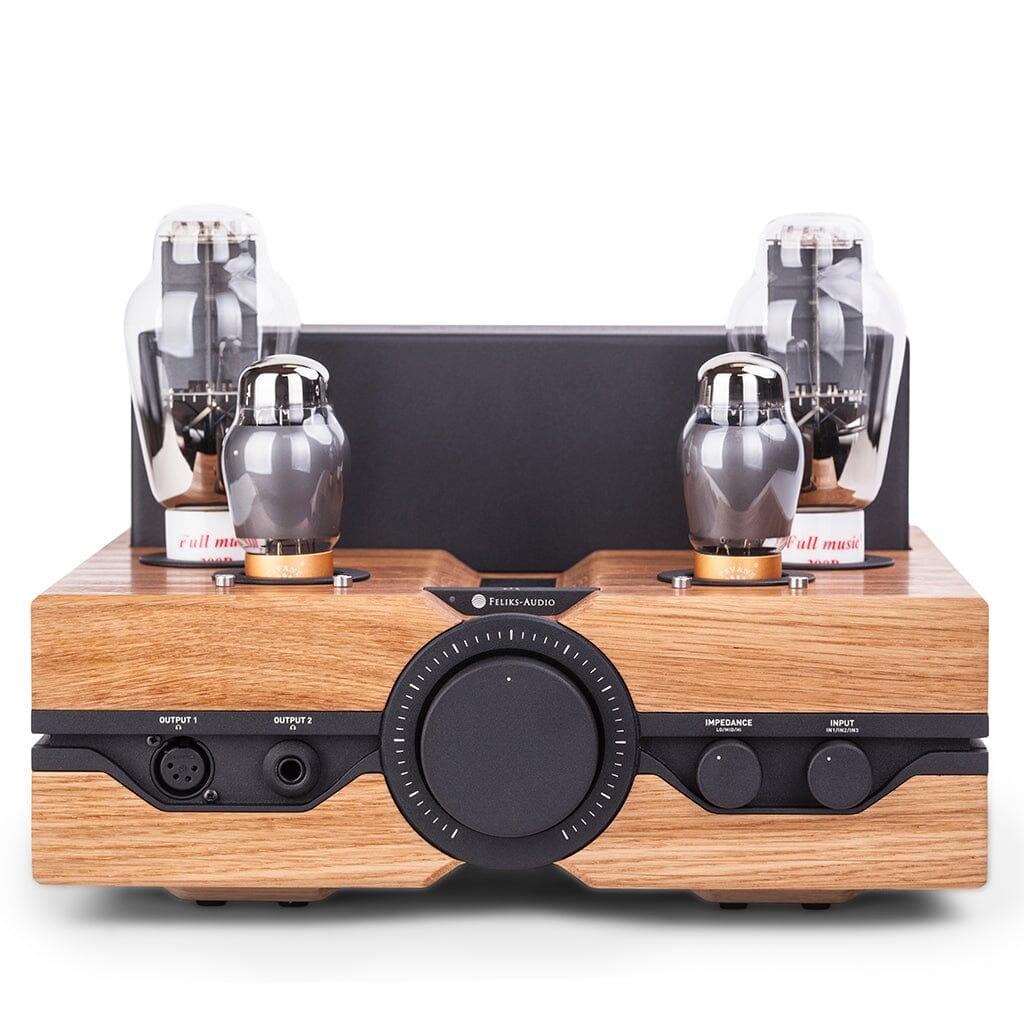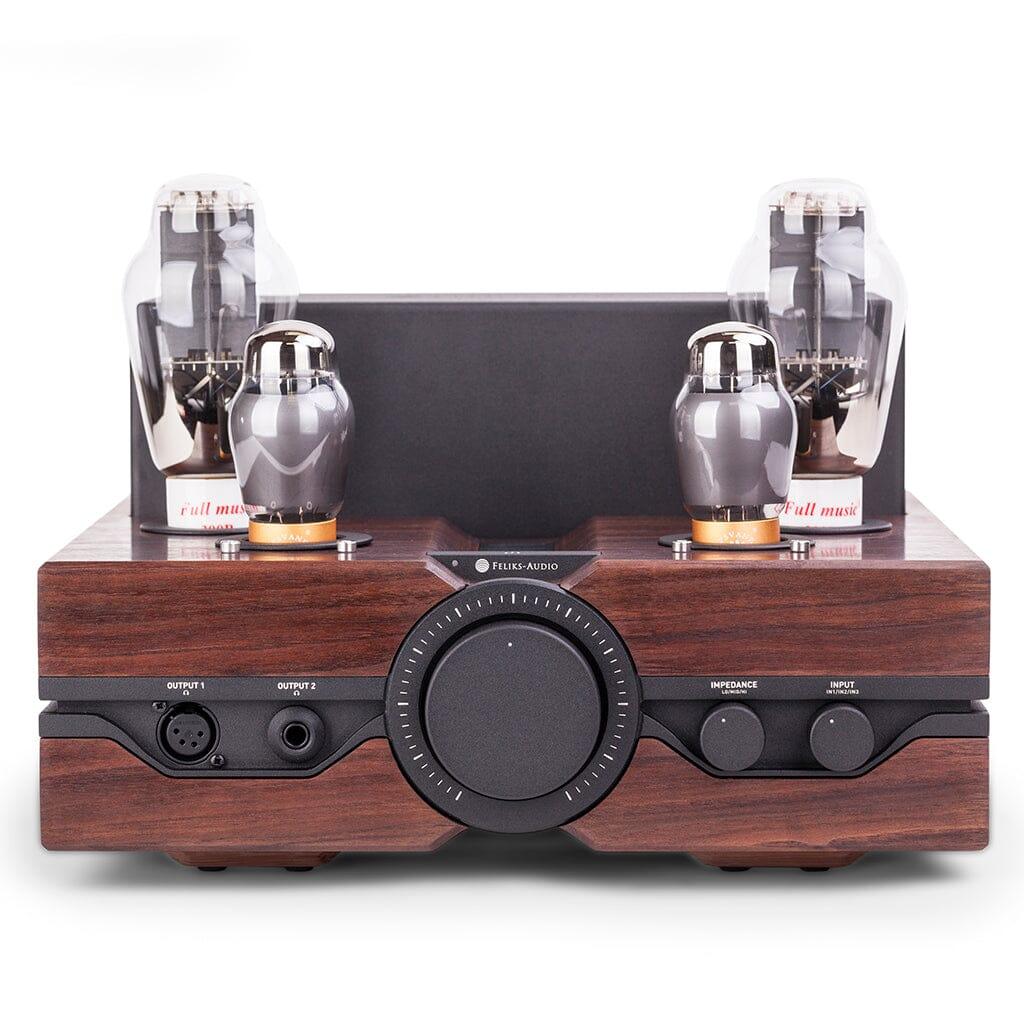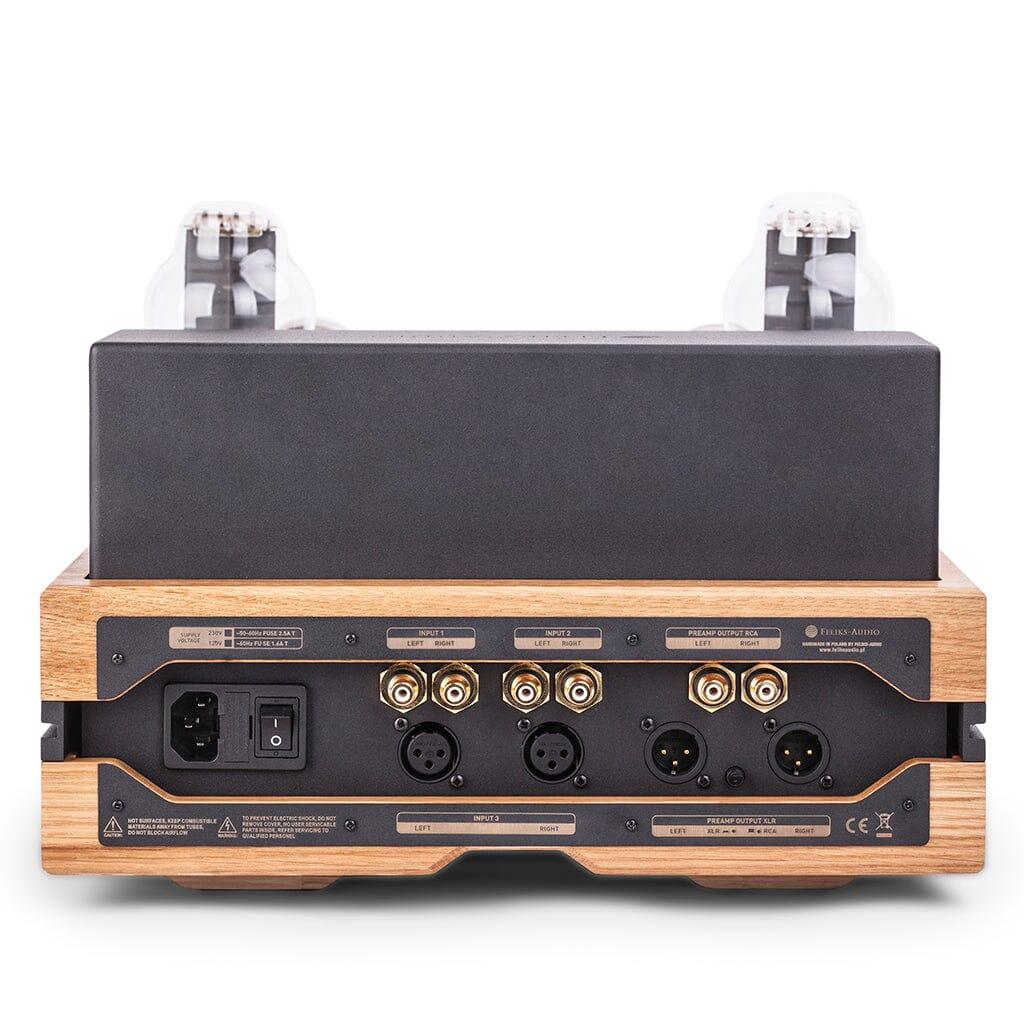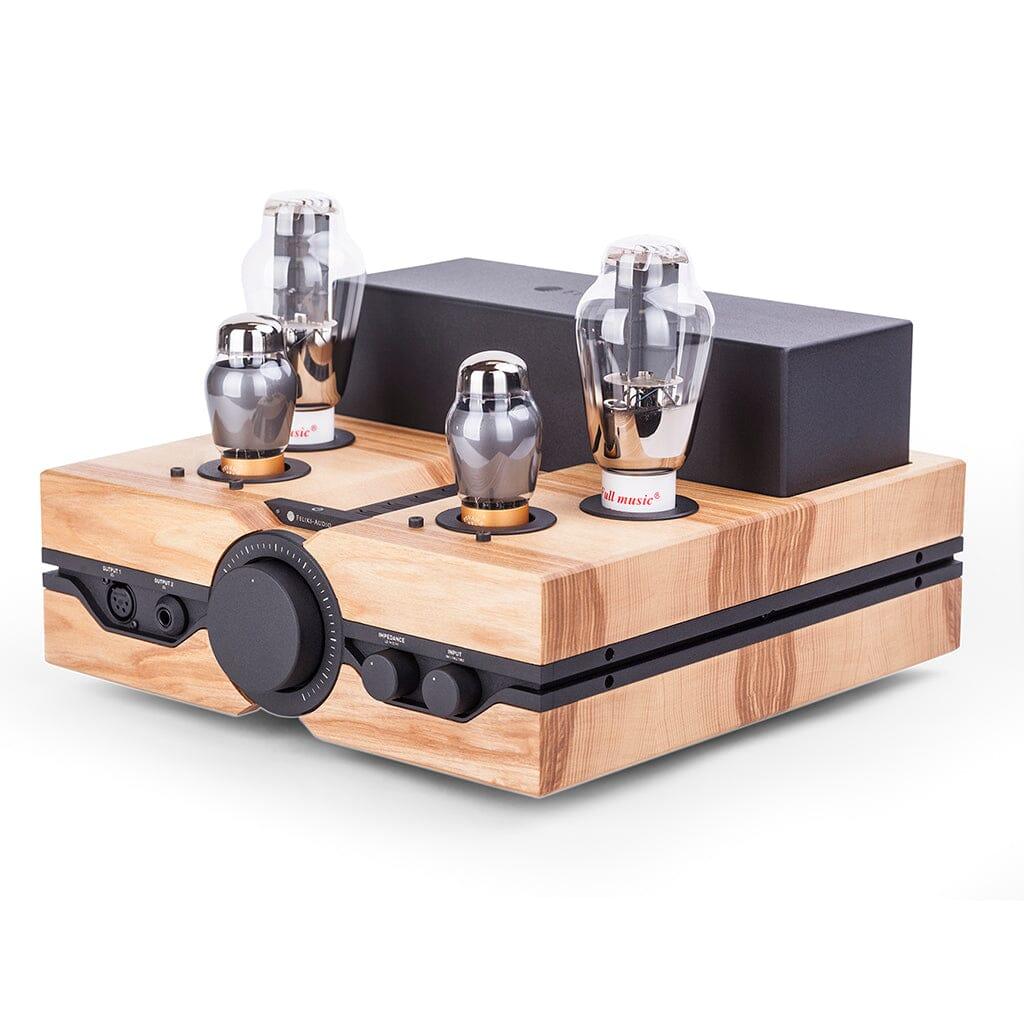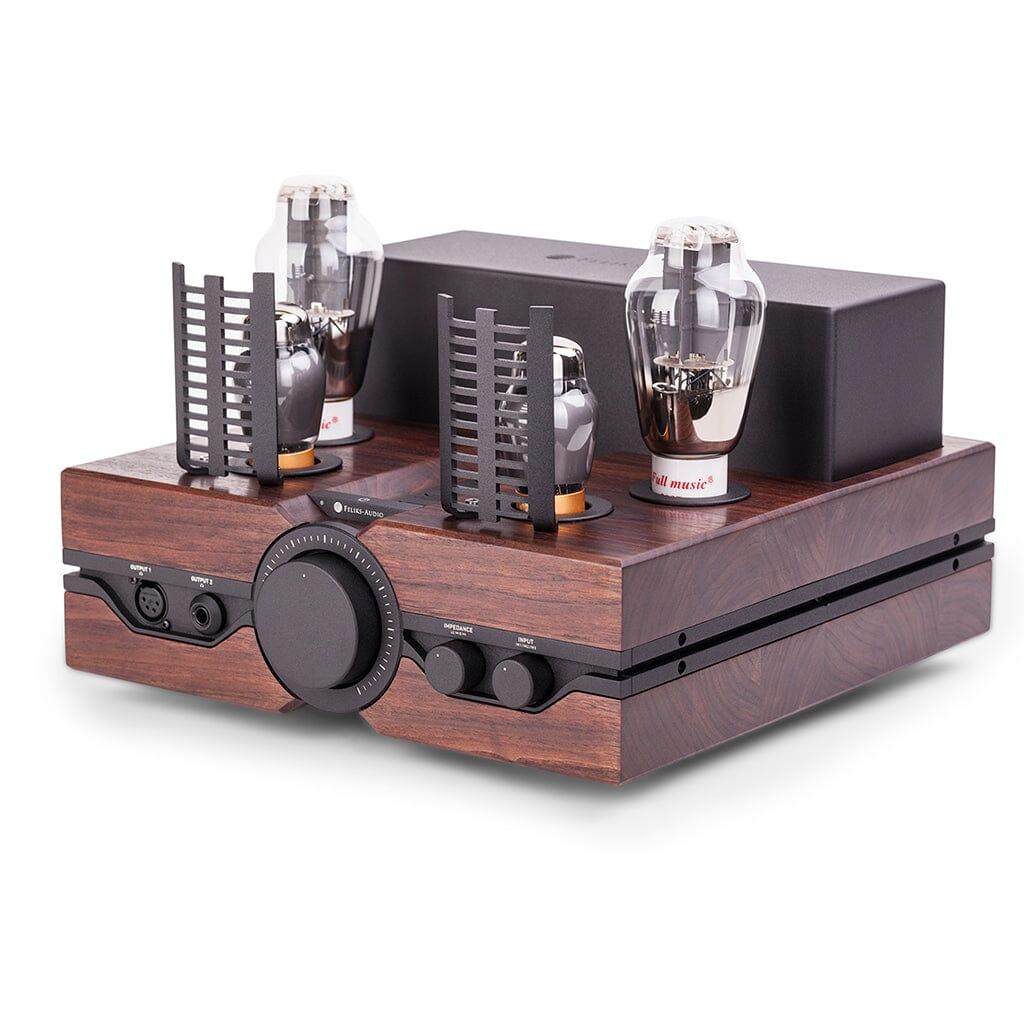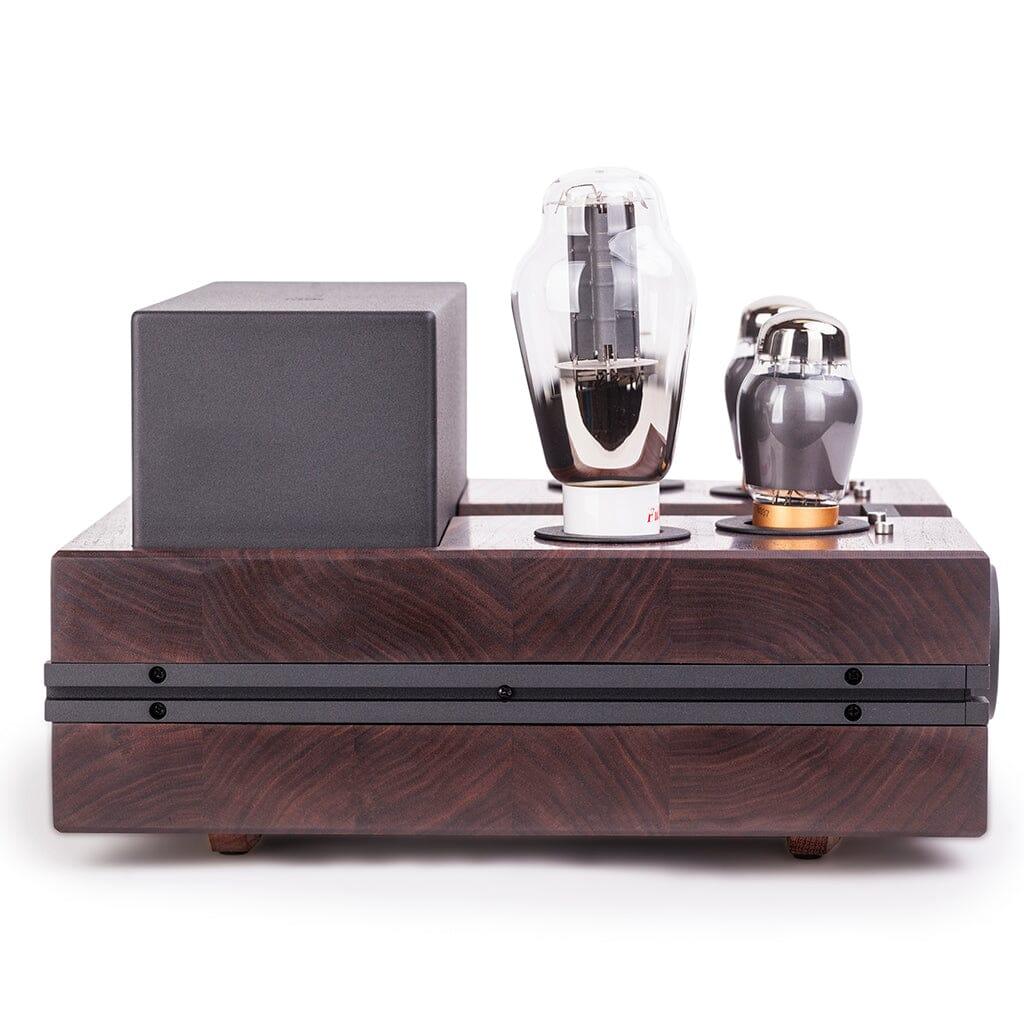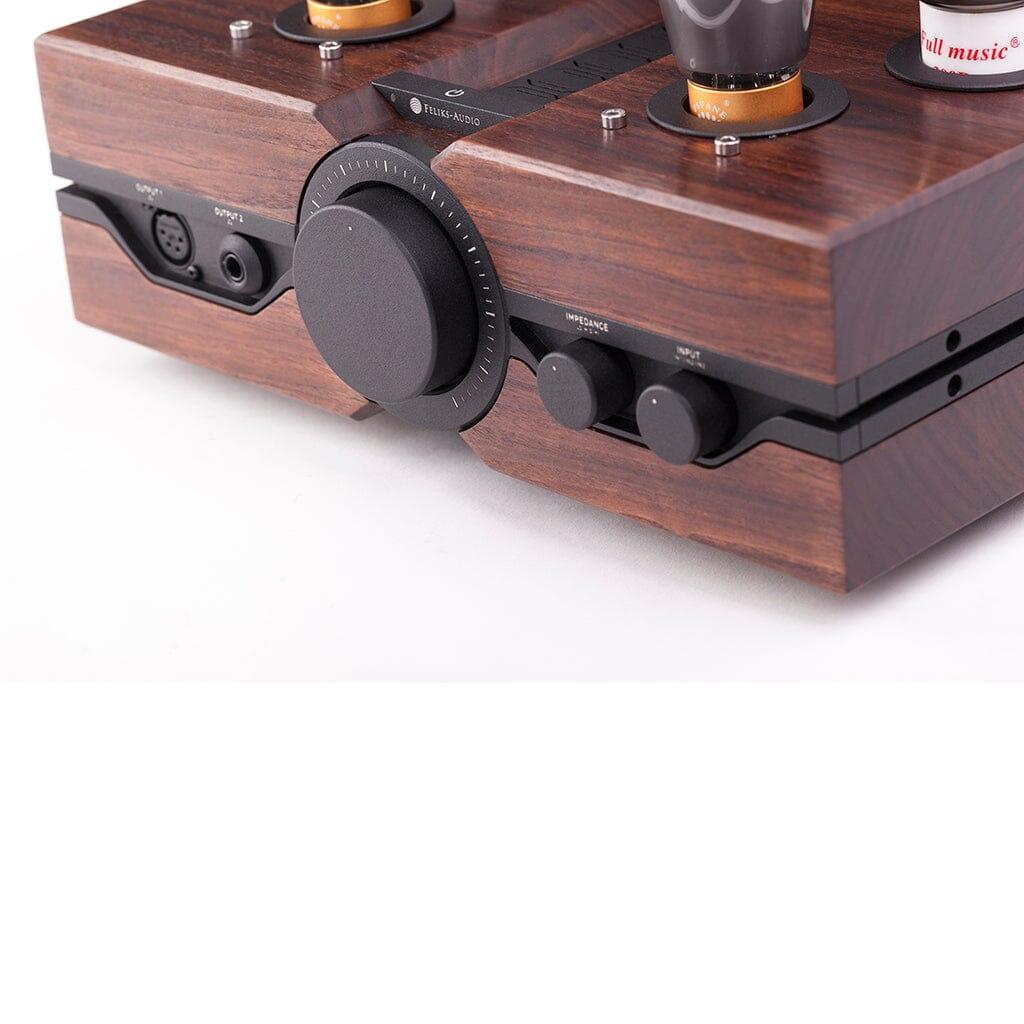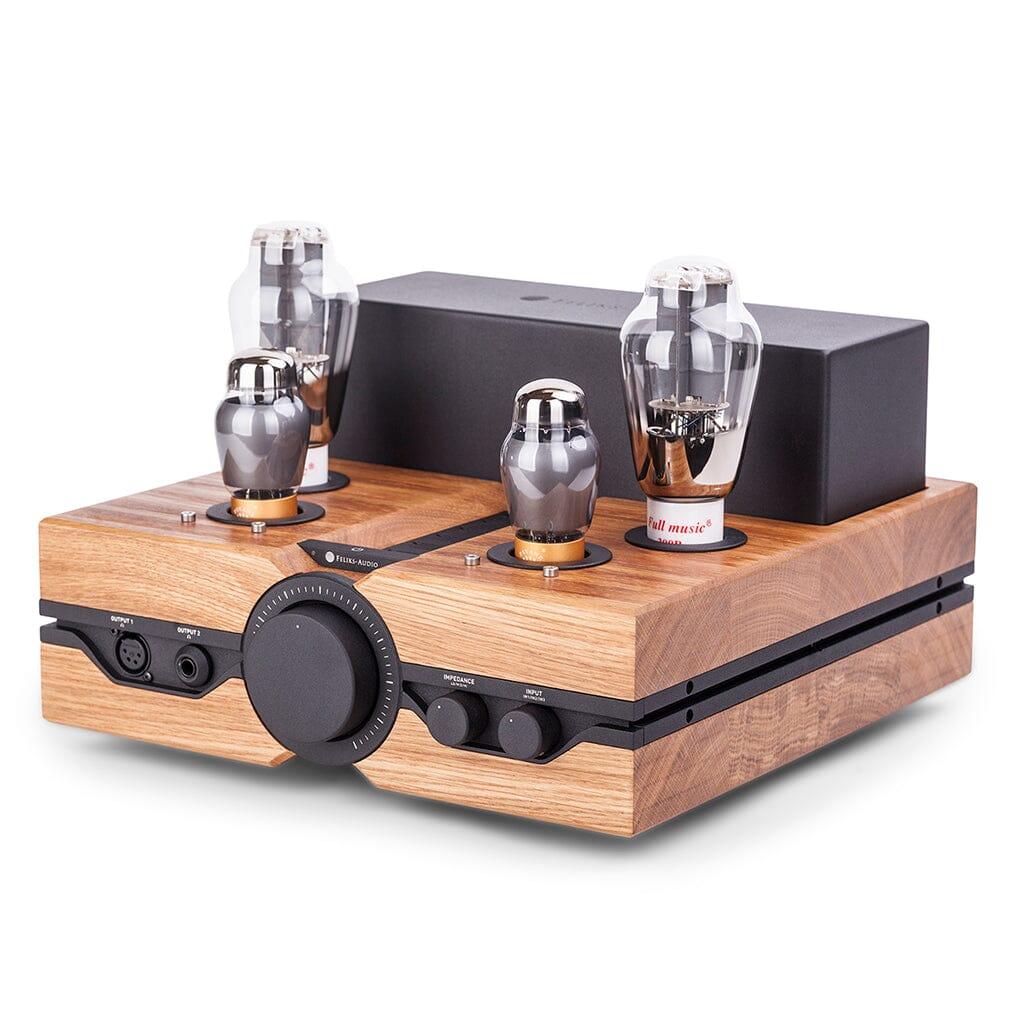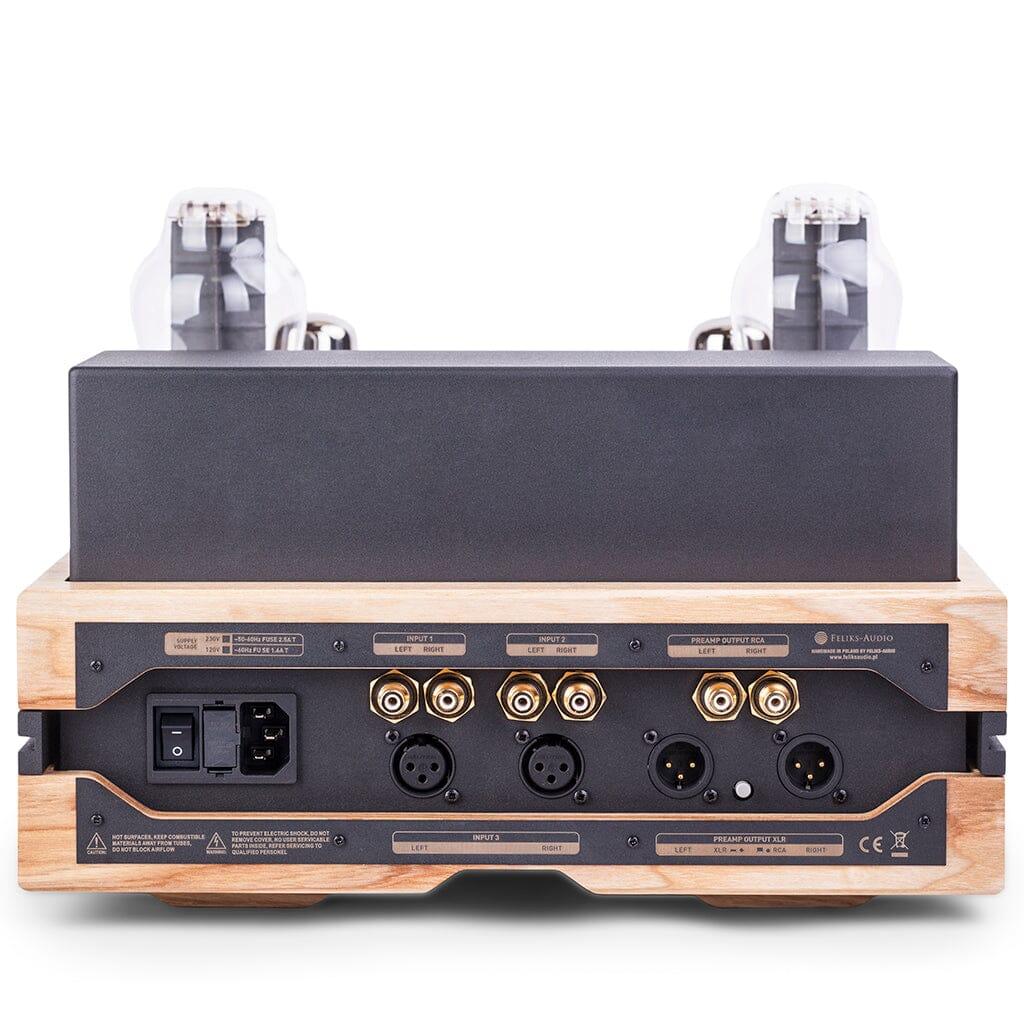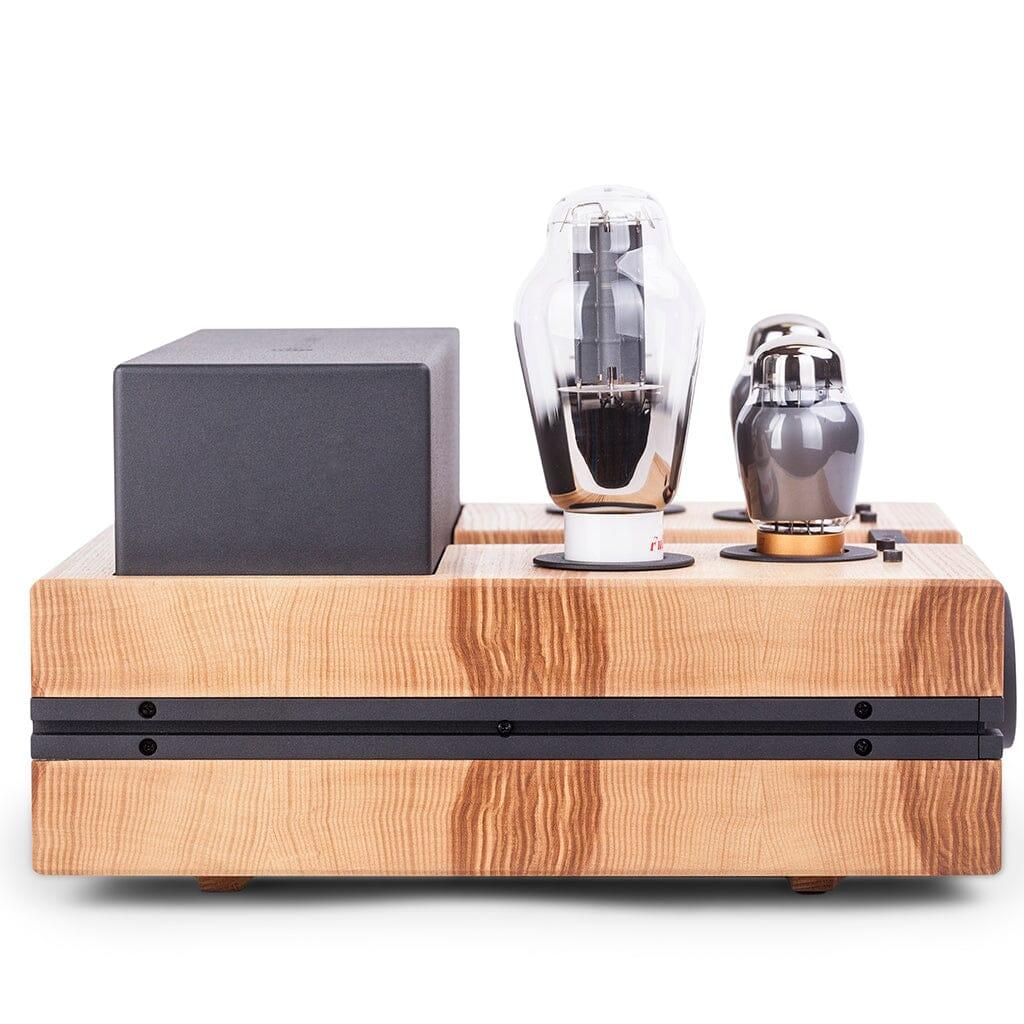 Add to cart