Empire Ears
Sale price
$

599
Regular price
$

799.00
Unit price
per
Cup style

More information

Open-back headphone designs are often higher-performance but have poor noise isolation and leak sound. Closed-back designs provide better noise isolation and leak less sound.
Closed-Back
Wearing style

More information

Over-ear headphones sit over your ear and surround your ear with a ring of padding. On-ear headphones are padded but rest on top of your ear. In-ear monitors are worn inside your ear canal.
In-ear
Driver type

More information

Speakers and headphones use a device called a 'driver' to create sound. Different types of drivers have different strengths and weaknesses, but can all produce great sound. Common varieties include dynamic, planar magnetic, and electrostatic.
Dynamic, Balanced Armature, Electrostatic
Connectivity

More information

Connectivity refers to the method in which the headphones connect to the audio source. Headphones can be either wired or wireless.
Wired
On back order
Join our email list to be notified as soon as it is back in stock.
View full details
Empire Ears
Empire Ears Bravado MK II In-Ear Headphones - Open Box
Sale price
$

599
Regular price
$

799.00
Unit price
per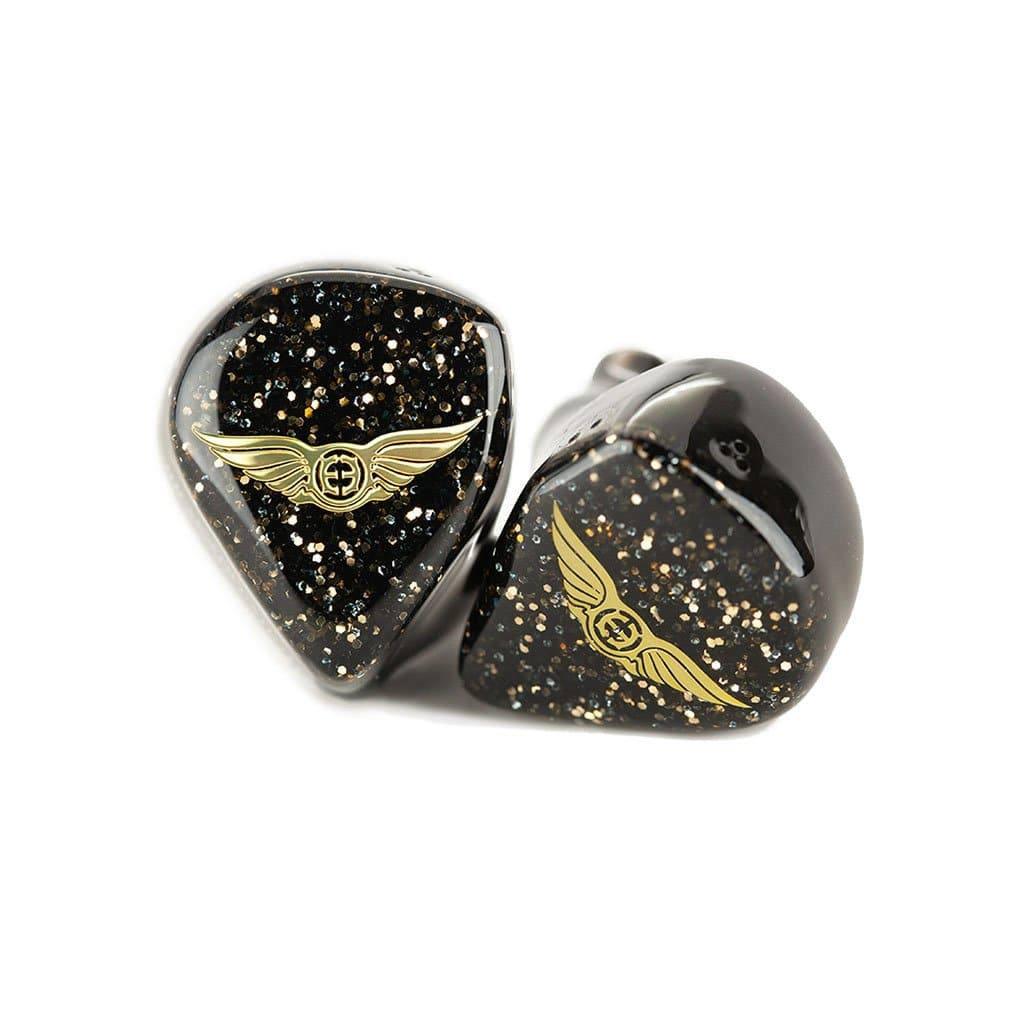 The Bravado has long been a favorite of musicians and audiophiles alike. It's balanced signature and segment leading separation lead to high-performance for any use-case. The Bravado MKII builds upon this foundation, upgrading the dynamic subwoofer to our all-new Weapon IX+ subwoofer and adding dual EST drivers and our EIVEC system to bring a nuanced and layered presentation that heightens the listening experience to new levels of musicality and analytical enjoyment. The powerful and refined low end dances across an enormously increased soundstage while the dual EST array delivers the finest details with a clarity that never dominates.
For the Bravado MKII, the apple didn't fall far from the tree, but it sure got a whole lot tastier. The tribrid architecture of the dynamic Weapon IX+ for the lows, a balanced armature for the mids, and ESTs conquering the highs make for a statement piece that demands attention.
The Bravado MKII has an all new livery, adorned with a suspended metallic glitter faceplate - called Deep Field - that, like the sound signature of the Bravado MKII itself, toes the line between subtle and bombastic. 
TECHNICAL SPECIFICATIONS
4 Drivers - 1 Sub-Bass/Bass, 1 Mid, 1 High, 1 Ultra-High
4-way synX Crossover Network
EIVEC
A.R.C - Anti-Resonance Compound
Alpha-IV Bespoke 26AWG UPOCC Copper Litz Cable
99 dB SPL @ 1kHz
5Hz - 100kHz Frequency Response
4 Ohms @ 1kHz Impedence
Designer's Notes
"Bravado MKII was designed to shatter the expectations for performance in an entry level Empire Ears product, and with the inclusion of nearly every technology perfected at our flagship level, we believe we have been successful in this endeavor. The new W9+ Subwoofer delivers a refined-yet-substantial bass and sub-bass performance that is elevated to new levels of speed and detail through the improved linear excursion envelope and larger diameter magnetic coil in our signature dynamic driver. Dancing atop this foundation is the EIVEC driven dual EST drivers that deliver a nuanced and holographic treble response designed to paint with clarity and detail that punch well above its weight.
The Bravado MKII provides a powerfully enjoyable listening experience that brings musicality with an analytical edge. We think it will be the ultimate crowd pleaser."
Jack Vang
VP of Empire Ears
Proprietary Technologies
Alpha-IV
At Empire Ears we believe that an extraordinary IEM requires an extraordinary cable. We're proud to introduce Alpha-IV (A4); a premium handcrafted 4 core cable comprised of a proprietary 26AWG UPOCC Litz Copper with multi-size stranding. The advantage of multi-sized stranded design within the same encapsulations enables A4 to achieve distinct highs and details due to the signal transmission speed in thinner cable strands, while the thicker size cable strands deliver smoother bass and mids.
A4 features a durable, overmolded .78 2-pin connector offered with either a 3.5mm right angle or 2.5mm balanced termination and improves upon the previous cable design. 2.5 to 3.5mm and 4.4mm Empire adapters are available HERE.
Deep Field - The Immeasurable Mystery
The Bravado MKII has an all new livery, adorned with a suspended metallic glitter faceplate - called Deep Field - that, like the sound signature of the Bravado MKII itself, toes the line between subtle and bombastic. Named for the famed Hubble Telescope image, Deep Field encompasses the unknowable depths of the universe in its shimmery surface, inspiring the same sense of wonder as the photo from which it gets its name.
A Trinity In Unity
Boasting three of the industry's most advanced driver technologies, Bravado MKII is truly a standout tribrid IEM with an uncompromising performance ethos focused on delivering the purest connection between listener and IEM.
Weapon IX+
Our signature W9+ dynamic driver brought serious performance to the IEM world by combining the breakthrough of an enclosed woofer in a tuned bass-reflex system. Elevating the W9 design formula to its highest level, the W9+ boasts a larger internal coil diameter, more linear excursion envelope along with a more capable suspension to handle peak-to-peak excursion while mitigating distortion. W9+ extinguishes any limits the previous design had and delivers unparalleled bass on all fronts.
Every W9+ subwoofer is hand assembled to our exacting quality standards in our Norcross, Georgia laboratory.
BA Drivers
Bravado MKII comes equipped with a proprietary balanced armature driver to deliver the signature midrange that the world has come to know and love from Empire Ears.
Precision Balanced Armature Driver
Dual Electrostatic Drivers
EST Drivers
Bravado MKII masterfully manipulates dual electrostatic drivers in unison with our proprietary EIVEC technology to effortlessly reproduce a remarkable 5Hz-100kHz frequency range. The ultralight moving membrane within Bravado MKII's electrostatic drivers give the most accurate transient response, resulting in unparalleled clarity, separation and detail.
synX Crossover Technology
Legendary Crossover Network
Genetically dissimilar from the rest of the IEM world, our synX crossover network truly stands out with countless bespoke methods and technologies protecting it as a unique masterpiece. A marriage of 3 different driver technologies become symphonized by a unique, proprietary 6-way synX crossover network designed to maximize performance from each and every driver.
Click HERE to learn more about synX.


synX advantages
synX powered in-ear monitors have remarkably high stereo separation and smooth phase response, leading to more dynamic realistic imaging and staging for both live and studio use. synX features a myriad of other advantages including:
Ultra-Wide Frequency Bandwidth: The Bravado MKII produces a super-wide frequency range, offering listeners unparalleled sound quality and details that bests even the most high-end headphones on the market.
Best Signal-to-Noise: In order to ensure that all of the industry-leading sound quality is heard in your ears we've worked to create a unique combination of handpicked resistors, electrolytic capacitors, and filters in order to ensure the cleanest signal path possible while offering an exceptionally low noise floor.
Low Distortion: Extremely low distortion means that every nuance in your mix will be reproduced faithfully without audible artifacts.
Maximum Signal Transfer: Every driver and crossover is individually wired and insulated with 7-strand, UPOCC Litz wires to eliminate acoustic feedback and further soldered with highly conductive, ultra pure silver and gold Mundorf Supreme for maximum signal transfer.
E I V E C
Empire Intelligent Variable Electrostatic Control
The lightning-quick electrostatic drivers accommodates Bravado MKII's wide frequency range while remaining balanced and compact. A single bespoke transformer unites the dual electrostats via our proprietary EIVEC technology to all of the other components while eliminating any signs of phase incoherence and distortion.
Click HERE to read more about EIVEC.
A.R.C. Technology
ARC (Anti-Resonance Compound) is a proprietary conformal coating that virtually eliminates unwanted vibrations and resonance from within IEMs. ARC effectively increases the mass of the components it's applied to: every driver, crossover, and sound tube. This gives the internals more solidity while serving as a dampener to absorb the unwanted resonance instead of reflecting them out of phase. With A.R.C. clarity is increased substantially, bass is deeper, and the IEM becomes more efficient.
What's In The Box
Included at no additional charge with each order.
In Ear Monitor
Empire Pandora Case
Empire Cleaning Cloth
Empire Cleaning Tool
Final Audio Type E Tips - SS, S, M, L, LL
Proudly Handcrafted In The USA
Empire Ears has long prided itself for home-grown craftsmanship, with artisans donning lab coats and honing years of OEM factory experience before being entrusted to handle the Empire lineage. While several of our competitors have taken their manufacturing overseas or have turned to automation we've remained true to our handcrafted, made-in-USA roots to not only provide jobs to our local community but to ensure that quality is never compromised.
Reviews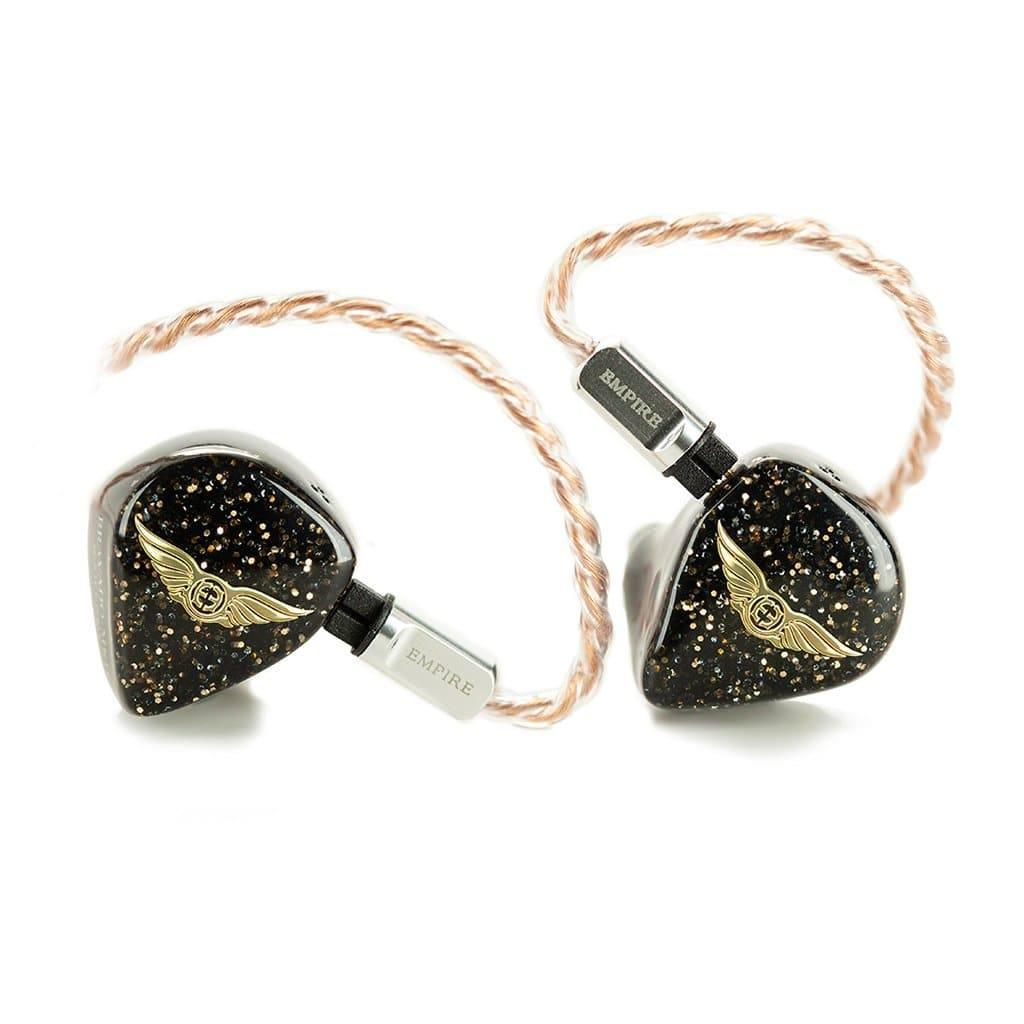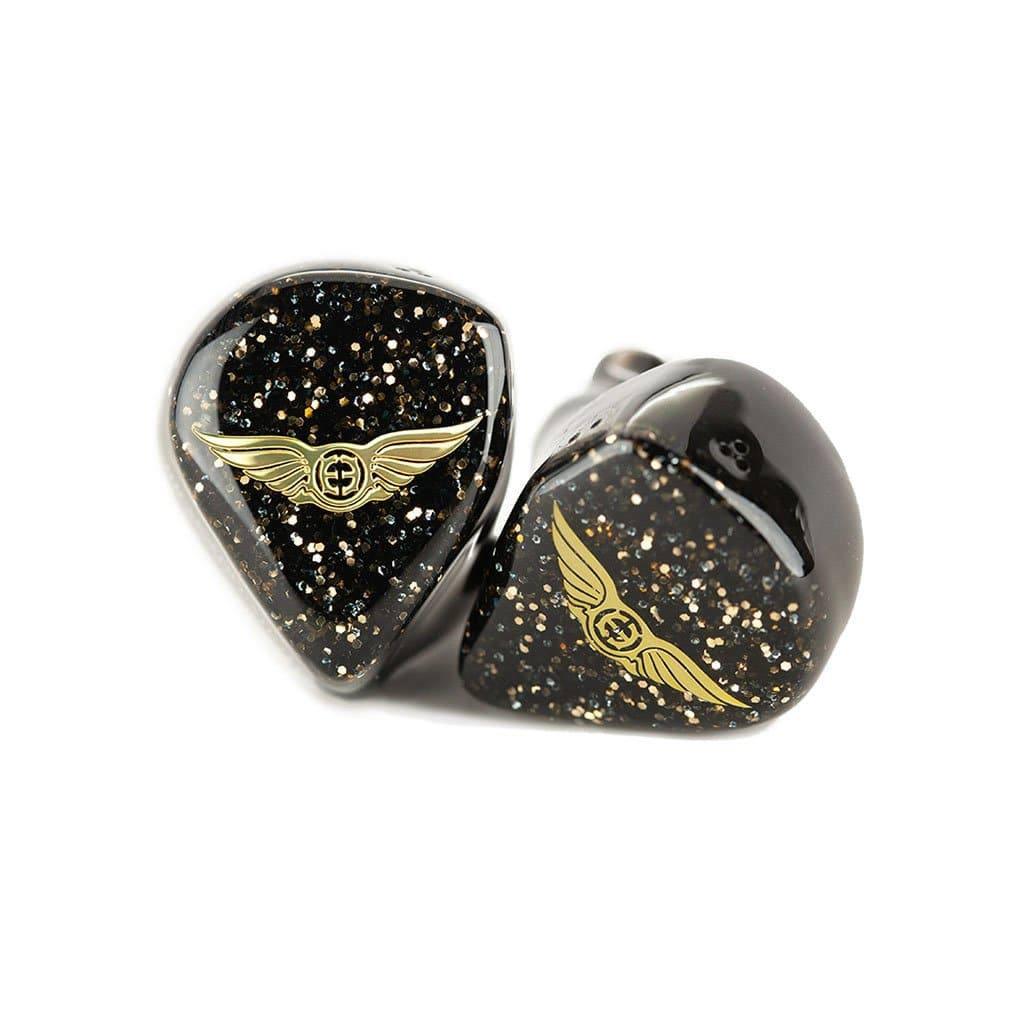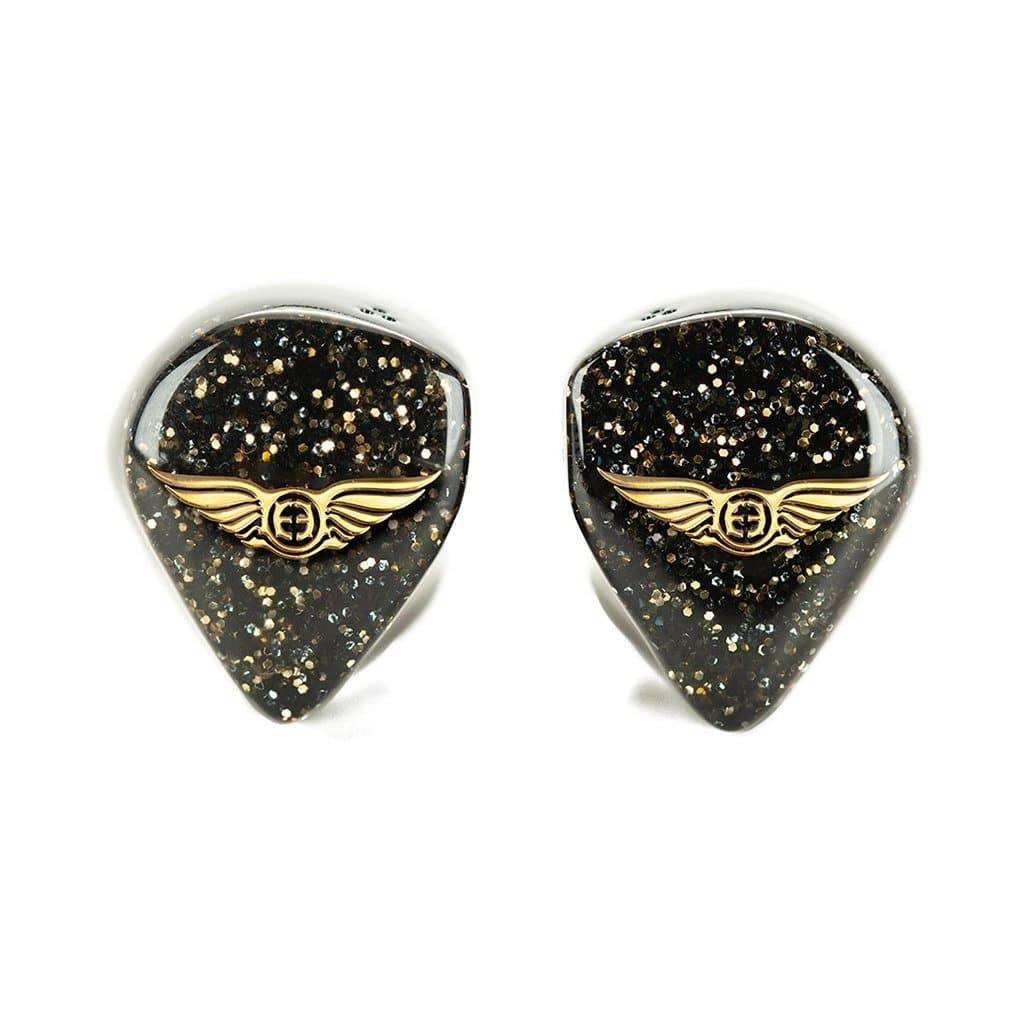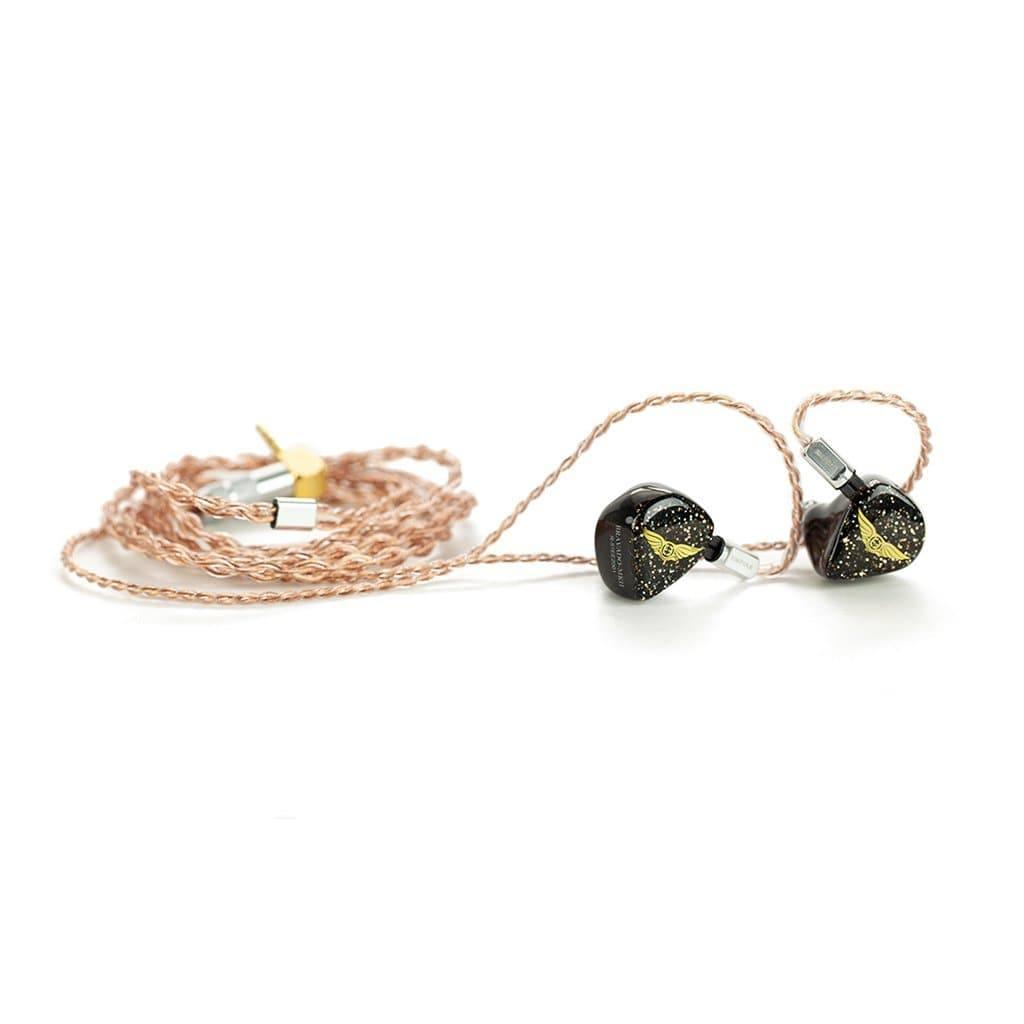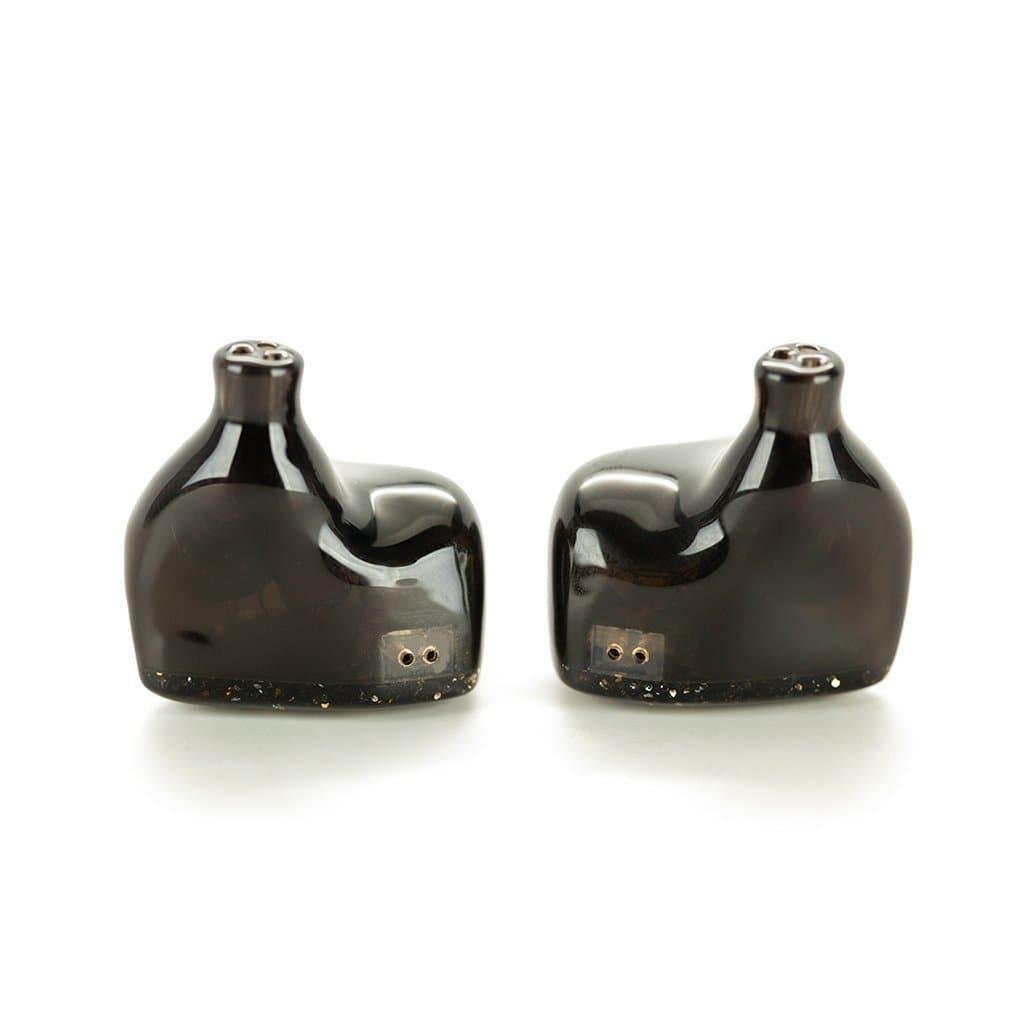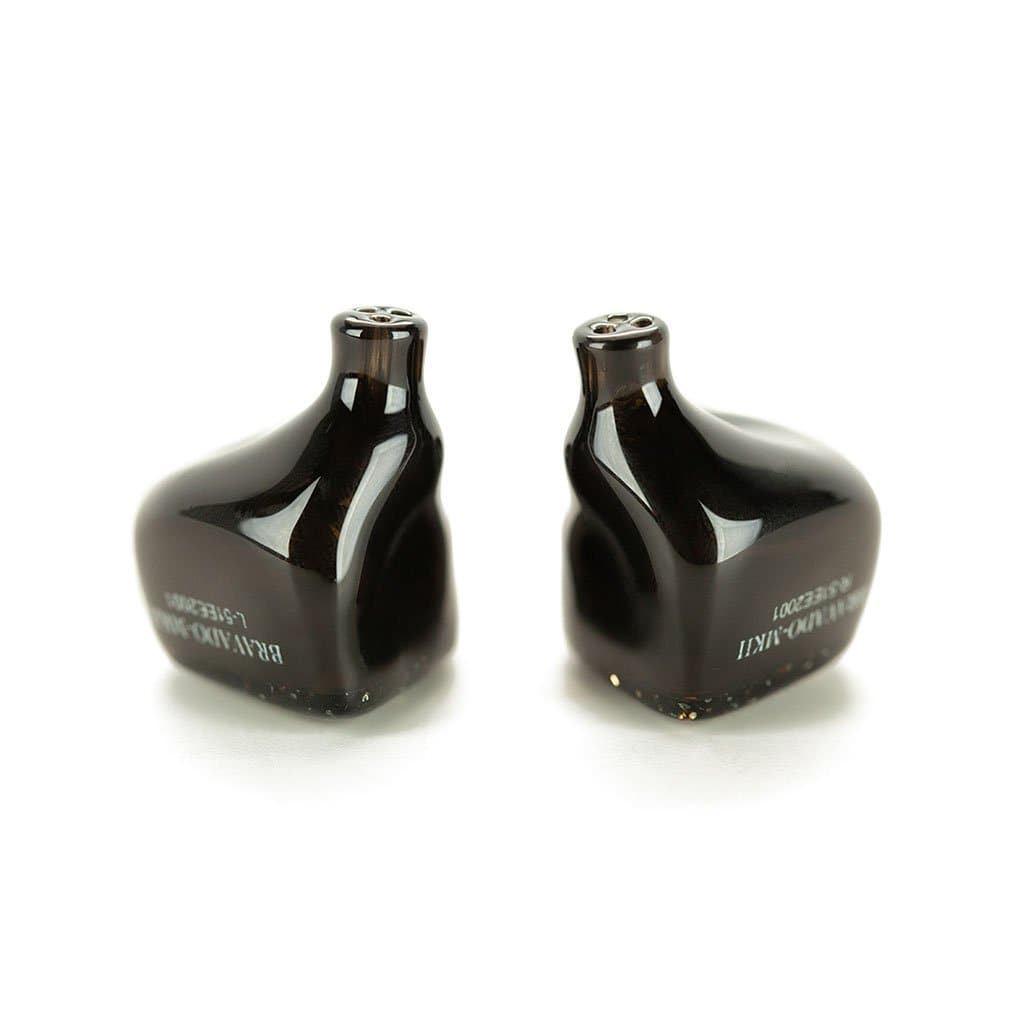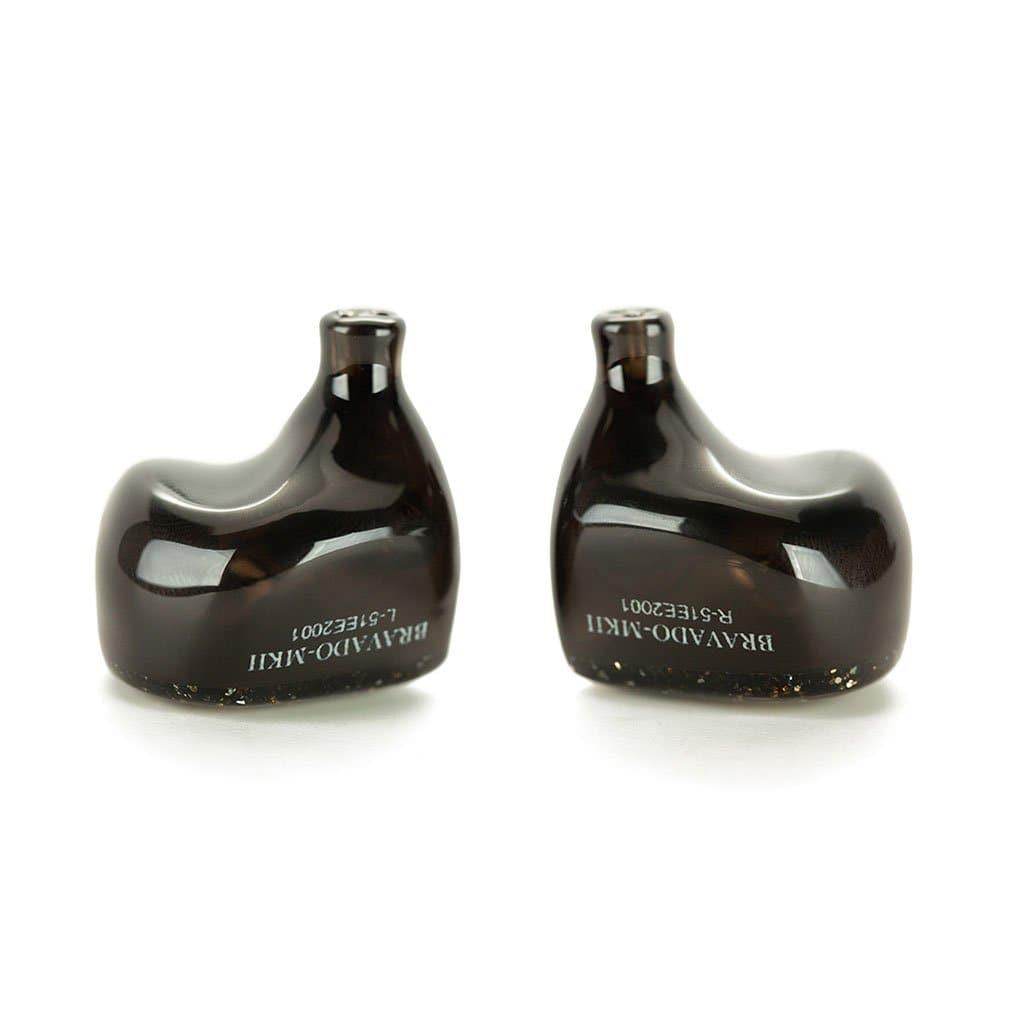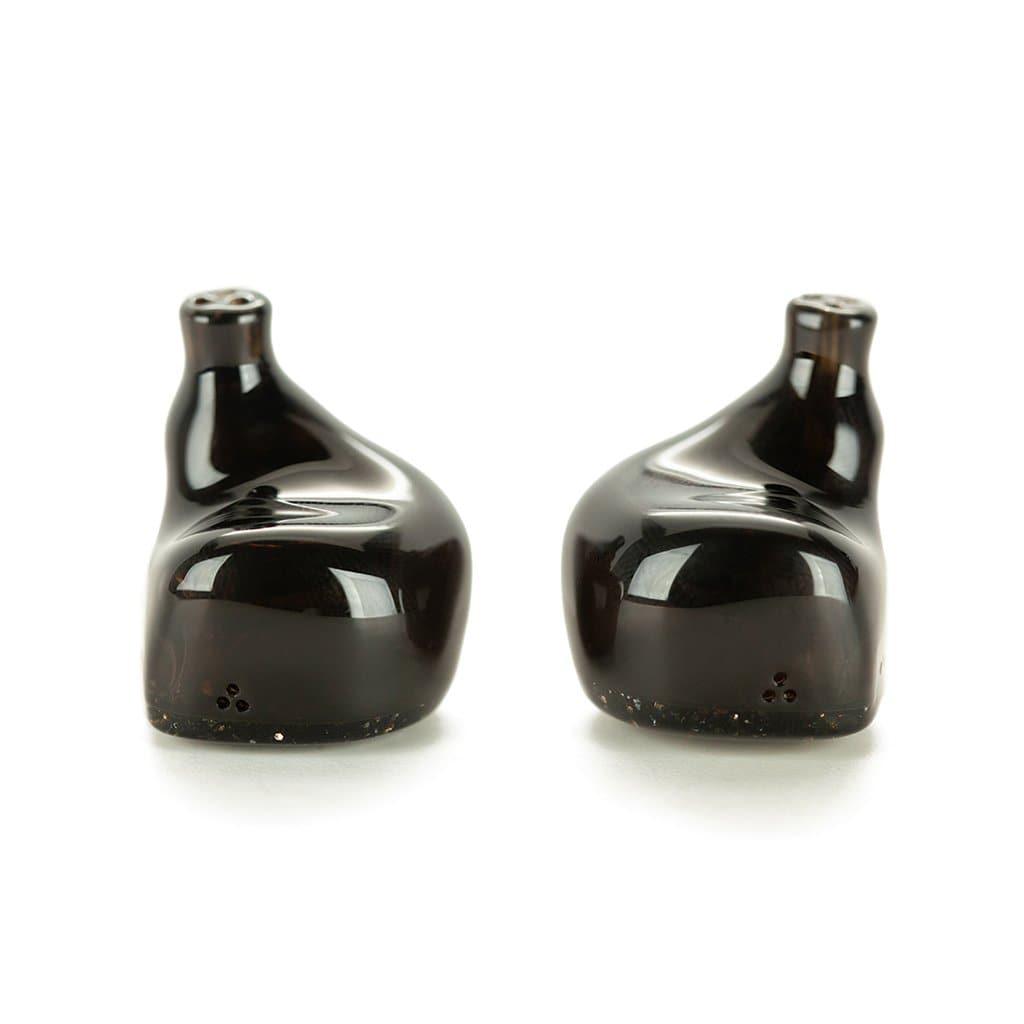 Sold out