Dunu
Sale price
$419.99
Regular price
$489.99
Unit price
per
Cup style

More information

Open-back headphone designs are often higher-performance but have poor noise isolation and leak sound. Closed-back designs provide better noise isolation and leak less sound.
Closed-Back
Wearing style

More information

Over-ear headphones sit over your ear and surround your ear with a ring of padding. On-ear headphones are padded but rest on top of your ear. In-ear monitors are worn inside your ear canal.
In-ear
Driver type

More information

Speakers and headphones use a device called a 'driver' to create sound. Different types of drivers have different strengths and weaknesses, but can all produce great sound. Common varieties include dynamic, planar magnetic, and electrostatic.
Electrostatic, Balanced Armature, Dynamic
Connectivity

More information

Connectivity refers to the method in which the headphones connect to the audio source. Headphones can be either wired or wireless.
Wired
On back order
Join our email list to be notified as soon as it is back in stock.
View full details
Dunu
Dunu TopSound EST112 In-Ear Headphones - Open Box
Sale price
$419.99
Regular price
$489.99
Unit price
per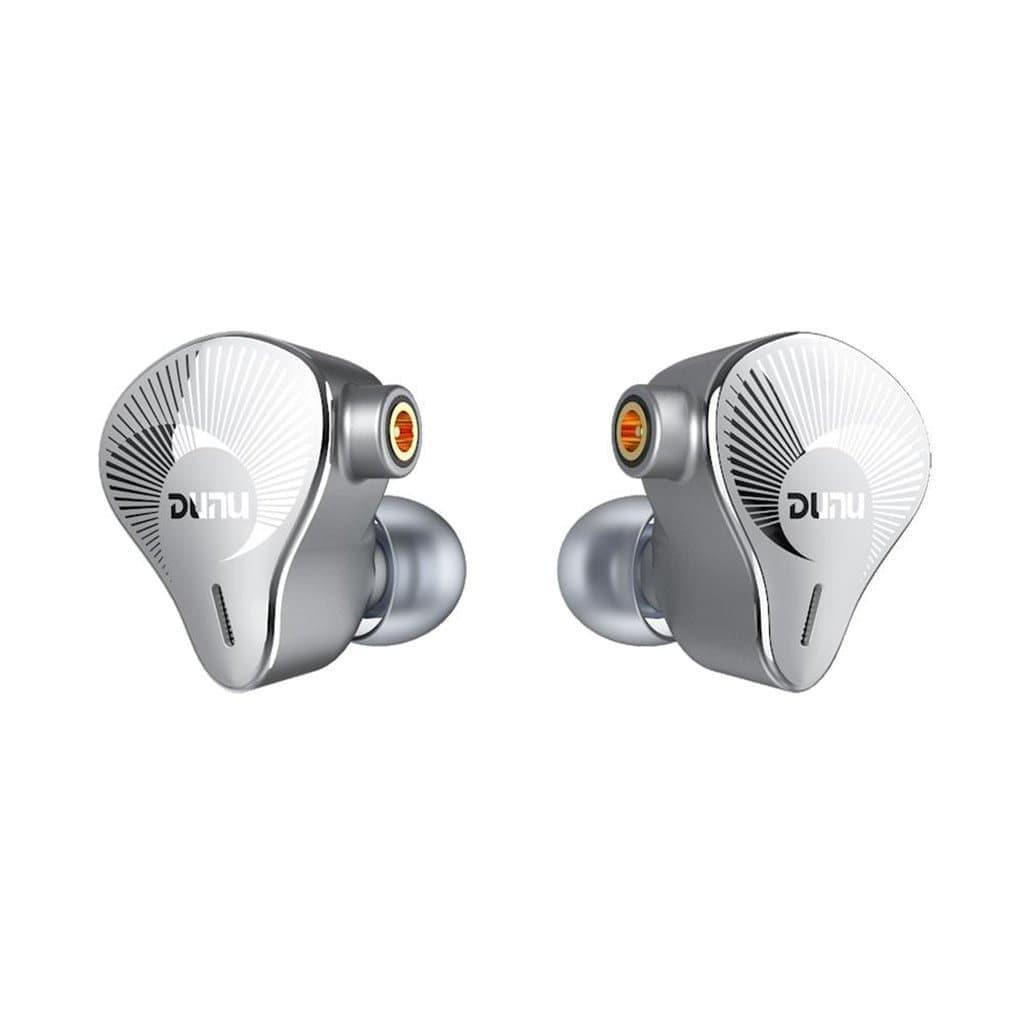 Check out the Dunu TopSound ESTR112 written review by Resolve Reviews
DUNU EST112 is the latest quad-driver triple-hybrid pair of in-ear monitors. The number 112 denotes the driver configuration of the pair. It is equipped with a large 13.5mm dynamic woofer, a high-performance Knowles balanced armature driver, and two Sonion EST drivers. These four drivers are fitted inside beautiful & lightweight aluminum alloy ear cavities with designer stainless steel face panels. The pair is tuned to produce a relaxing, gentle sound signature with lively, resolving output.
Key Features
Quad-driver Triple-hybrid setup.
Third-generation 13.5mm dynamic driver unit with beryllium coated diaphragm.
Custom Knowles mid-high balanced armature driver.
Two high-performance Sonion EST drivers.
All-new Aluminium alloy body with stainless steel faceplates.
Litz braided silver-plated copper cable with DUNU's patented Quick-Switch modular plug system.
Gentle & Resolving sound signature.
Impedance: 10Ω @ 1kHz.
Frequency Response: 5Hz-40kHz.
Sensitivity: 110±1dB @ 1kHz.
THD+N: <0.3% @ 1kHz.
Triple-Hybrid Quad-Driver Configuration:-
DUNU has equipped the EST112 with a quad-driver triple-hybrid driver configuration on both sides. The pair features a powerful dynamic driver unit with dual-sided beryllium coating paired with a premium Knowles BA unit and two high-performance Electrostatic drivers. The EST112 is the first pair from DUNU to feature a triple-hybrid driver configuration.
Powerful Dynamic Driver Unit With Dual-Sided Beryllium Coating:-
DUNU has equipped the EST112 with a large 13.5mm dynamic woofer. It has a dual-sided beryllium coating. Its diaphragm is thicker with a finer & regular grain pattern. It helps bass and lower midrange frequencies maintain their palpable texture and separation with ultra-low distortion ratings.
High-Performance Knowles Balanced Armature Driver:-
DUNU has featured a high-performance balanced armature driver from Knowles in the EST112. It handles the mid-high frequency response in the pair with a transparent and reference response. The pair produces lively and engaging vocals with high-resolution clarity.
High-Performance Sonion EST Drivers:-
Long gone are the days when EST drivers were only being used in high-end headphones. The technology is advancing at a rapid speed with its implementation in many flagship IEMs. DUNU has implemented two high-performance EST drivers from Sonion(a highly renowned audio driver manufacturing brand). They present a smooth, elegant, and well-detailed high and ultra-high frequency response with the EST112.
All-new Lightweight & Elegant Aluminium Alloy Shell:-
DUNU has designed an all-new shell package that encapsulates the re-engineered driver circuitry. The ear cavities are made with a high-precision machining process using lightweight and durable aluminum alloy material. They are finished with scratch-resistant gunmetal anodizing and feature polished stainless steel faceplates for a simple yet timeless design.
Silver-Plated Copper Litz Cable With Patented Quick-Switch Modular Plug System:-
DUNU bundles the EST112 with its premium DUW-02S cable. It is a high-quality Litz braided silver-plated copper cable with DUNU's patented Quick-Switch modular plug system. Apart from the standard 3.5mm single-ended plug, the package includes 2.5mm and 4.4mm balanced termination plugs.

Reviews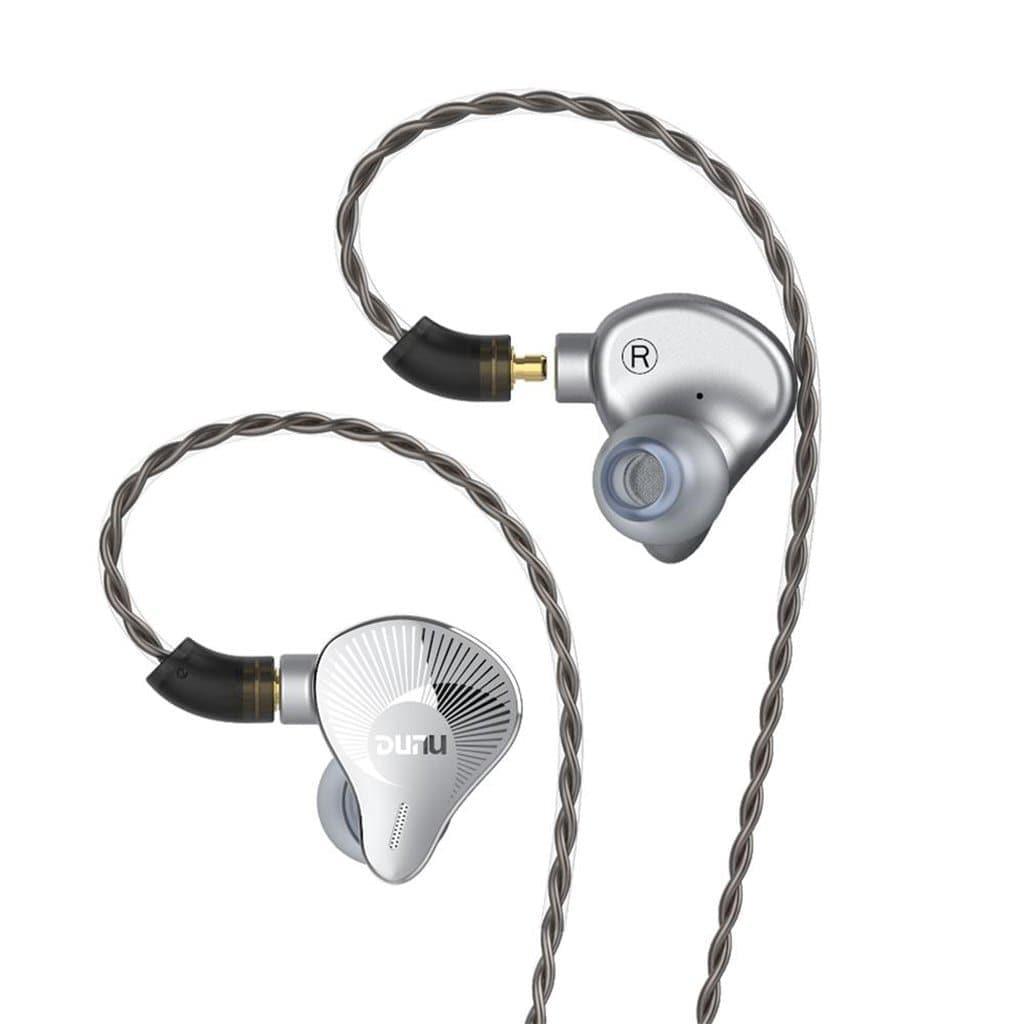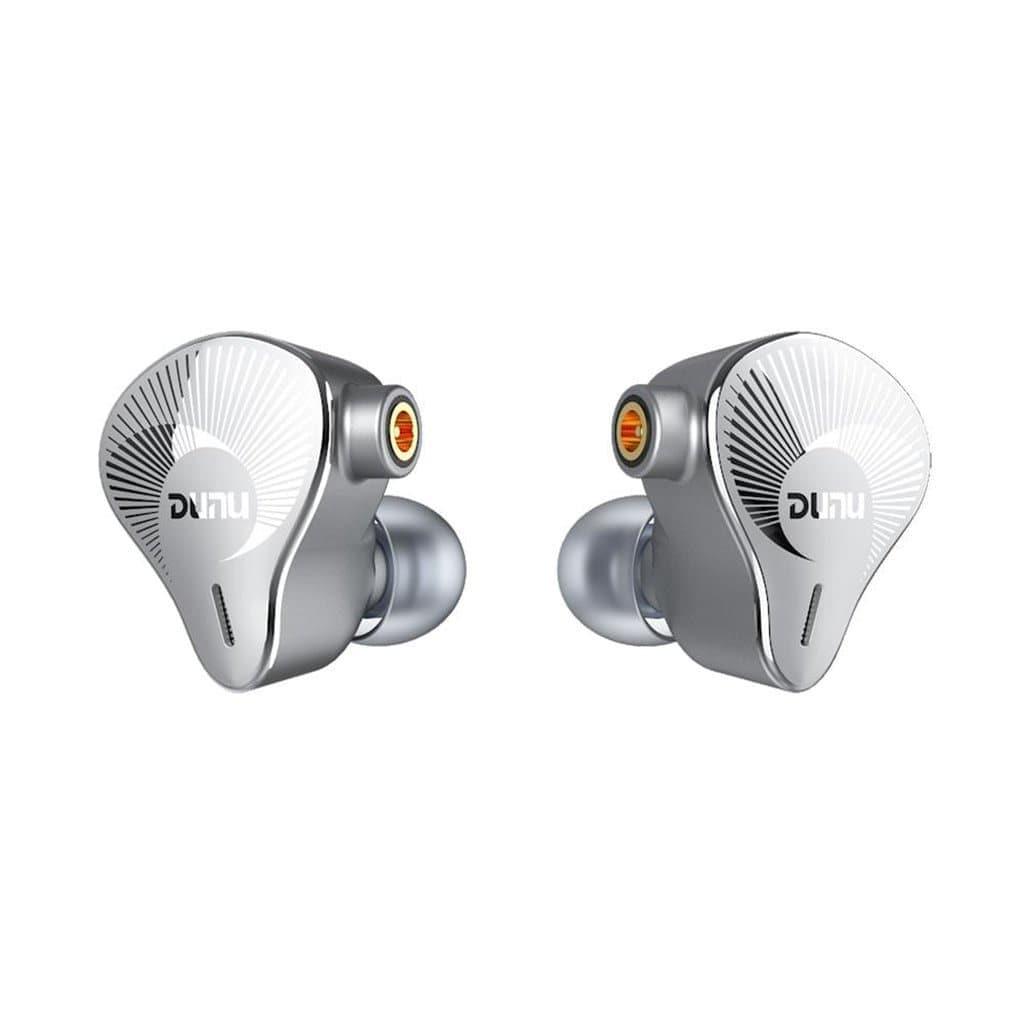 Sold out