Dunu
Sale price
$

499.99
Regular price
$

579.99
Unit price
per
Years of feedback has led to this evolution: The ultimate DUNU IEM.
Wearing style

More information

Over-ear headphones sit over your ear and surround your ear with a ring of padding. On-ear headphones are padded but rest on top of your ear. In-ear monitors are worn inside your ear canal.
In-ear
Driver type

More information

Speakers and headphones use a device called a 'driver' to create sound. Different types of drivers have different strengths and weaknesses, but can all produce great sound. Common varieties include dynamic, planar magnetic, and electrostatic.
Balanced Armature
Connectivity

More information

Connectivity refers to the method in which the headphones connect to the audio source. Headphones can be either wired or wireless.
Wired
On back order
Join our email list to be notified as soon as it is back in stock.
View full details
Dunu
Dunu Studio SA6 MK2 In-Ear Headphones - Open Box
Sale price
$

499.99
Regular price
$

579.99
Unit price
per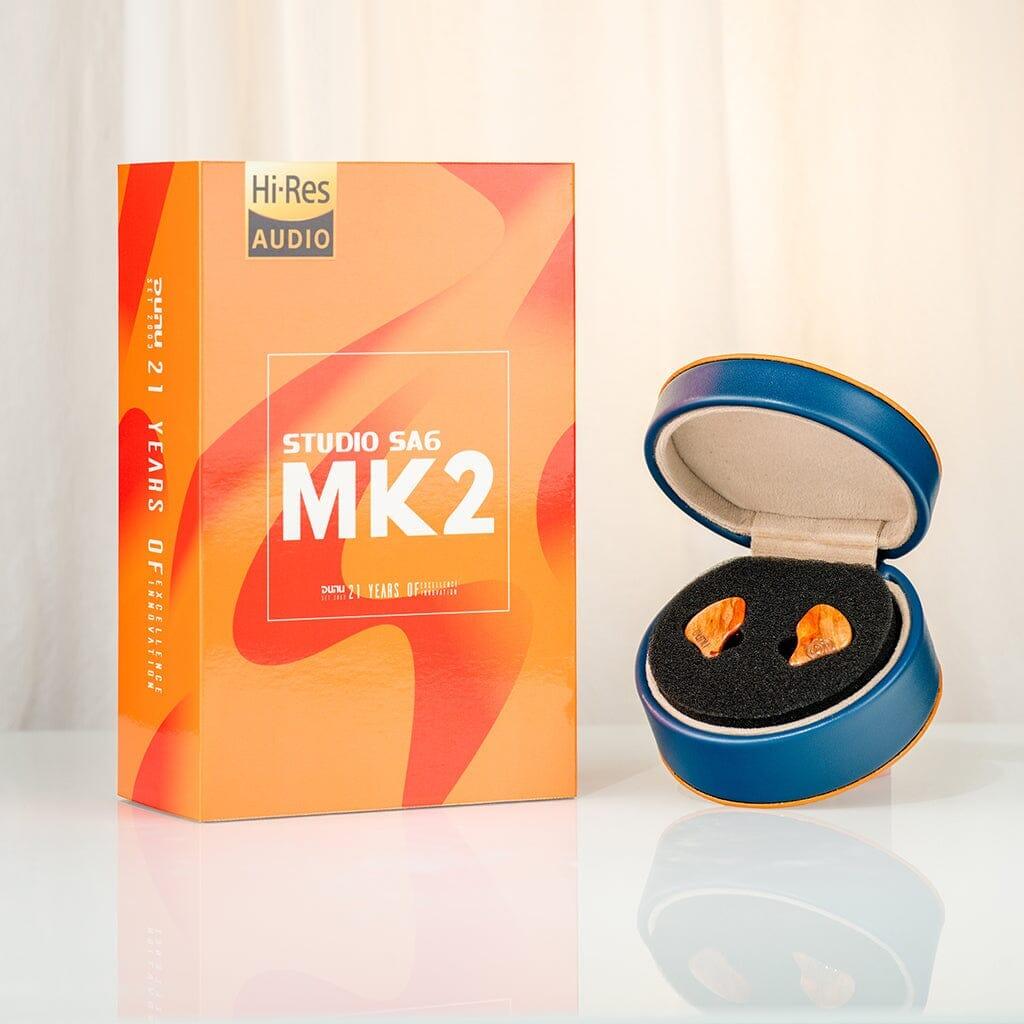 The DUNU SA6 Reborn, Fully Evolved into MK2 Form
Taking the years of feedback from their customers on their most beloved in-ear monitor, the DUNU SA6, the DUNU SA6 MK2 is finally here. Dunu has upgraded not only the sound of the SA6 but also the sound of the collaboration they did with popular youtube reviewer Z Reviews with the SA6 Ultra and have made the ultimate version of the SA6 in the DUNU SA6 MK2 In-Ear Headphones. Upgraded tuning, cables, ergonomics, accessories and a consistent appearance. Dunu has truly defined what a successor to a beloved headphone should be.
DUNU SA6 MK2 Changes
With their newest revelation and years of research and development, DUNU has a made a multitude of changes with the SA6 MK2 when you compare it to both the original SA6 and SA6 Ultra.
More upper treble presence for a more natural soundstage and increase in detail. The refined treble response also results in better clarity over the SA6 and SA6 Ultra.
An increase in bass to create a more engaging experience. The bass boost is exactly where it needs to be and has no effect on midrange clarity.
Overall tuning on the DUNU SA6 MK2 can be looked at as neutral with a slight bass boost. If you use the SA6 MK2 switch, you'll get an even bigger bass boost with noticeably more clarity and air than the SA6 Ultra.
The SA6 MK2 comes with the same S&S eartips you know and love but due to popular demand, now comes with an additional pair of XL tips.
The shape of the SA6 MK2 has been changed to be the most ergonomic SA6 experience to date
The SA6 MK2 comes with an absolutely gorgeous new wooden faceplate design that has a unique red pattern for each SA6 MK2. No two faceplates will be the same but they'll all be unique in their red patterns.
DUNU SA6 MK2 Highlights
6 High-Performance Balanced Armature Drivers per side
Two adjustable tunings to tune to your preferences with the flick of a switch
Unique red patterned solid stabilized wooden face covers. No pattern will be the same!
High-quality DUNU Hulk Pro mini cable
Dunu's Q-Lock Plus interchangeable termination plug system (allows for 3.5mm, 2.5mm or 4.4mm terminations)
Six High-Performance Balanced Armature Drivers from Sonion and Knowles
Impactful low-end performance: With a customized low-frequency driver, the SA6 MK2 is able to deliver a deep, impactful performance in the lower-end frequencies. The SA6 MK2 adopts two customized low-frequency drivers combined with an airflow valve in the IEM cavity to achieve huge air flow resulting in deeper impact.
Crisp mid-high performance: The DUNU SA6 MK2 features two custom-made Knowles Independent mid-high frequency drivers which produce natural and vivid mid-high performance. This results in a polished response in the mid-high range that is detailed and natural.
Rich, airy ultra-high frequency performance: Utilizing two customized Knowles ultra-high frequency BAs, the SA6 MK2 delivers beautiful high-frequency extension with plenty of upper treble air.
Precise Dual-Way Three-Way Frequency Crossover
The SA6 MK2 features an independent three-channel sound guide system and electronic frequency division controller which leads to the SA6 MK2 featuring a physical and electronic dual-way frequency division system. The dual-way has been adjusted to precisely control each frequency response they are responsible for. Taking responsibility, it coordinates the six balanced armature drivers in the SA6 MK2 shell for a smooth, natural sound that has a wide soundstage and phenomenal clarity.
Tuning At Your Fingertips
The SA6 MK2 has a tuning switch that allows you to experience two different sound signatures in one IEM package, literally with your fingertips.
The Standard Tuning Mode (indicated as the number "1" on the IEMs) is the most accurate sound signature and offers a balanced listening experience.
The Ambience Enhancement Mode (indicated as "ON" on the IEMs) adds some extra low-end punch to the listening experience.
It's important to remember when flipping the switches on the DUNU SA6 MK2 to make sure you have them set to the same listening mode or it can result in an unbalanced listening experience!
Gorgeous Handcrafted IEM Shells
The DUNU SA6 MK2 shows signs of exquisite craftsmanship and care. It's easy to tell just how important nailing the design of the follow-up to their most successful IEM in company history was to DUNU. The in-ear monitor's shells are purely made by hand with multiple different, complicated and time consuming processes. This results in a warm textured finish on the shell.
The SA6 MK2 faceplates are made up of specially selected solid-stabilized wood panels. Each panel has similar colours but different textures, resulting in unique designs on every pair. The shells have a resin mixed with gold powder that flows throughout to create an elegant look.
Optimized Ergonomics
The DUNU SA6 MK2 in-ear headphones have a fuller shape which increases the display area of the gorgeous wooden faceplate. However, DUNU made sure they did not compromise on the size of the shell and they've actually made it a more comfortable wearing experience than either the original SA6 or the SA6 Ultra.
Upgraded Stock Cable
The DUNU SA6 MK2 in-ear monitor headphones come with a stock DUNU Hulk Pro Mini high-purity cable. It's an ergonomic cable that features DUNU's patented modular Q-Lock Plus swappable terminations system and is lighter in weight than their previous cables.
Modular Terminations Means You Can Listen How You Want
The DUNU Hulk Pro Mini cable that comes with the SA6 MK2 features DUNU's patented Q-Lock Plus interchangeable termination plug system. The SA6 MK2 comes by default with 3.5mm and 4.4mm terminations and you can purchase other terminations like Type-C, Lighting, 2.5mm and more separately. Flexible listening has never been so easy!
High Quality Accessories
The DUNU SA6 MK2 is a premium product from DUNU and as such, high-quality accessories are a must. Not only does the SA6 MK2 come with the amazingly flexible cable described above, it also comes with the latest S&S ear tips from sizes small to extra large and a brand new premium leather storage box.
DUNU SA6 MK2 Technical Specifications
Brand: DUNU
Model: Studio SA6 MK2
Net Weight: 12 g
Frequency Response: 5Hz - 40kHz
Impedance: 24Ω at 1kHz
Sensitivity: 114db at 1kHz
Total Harmonic Distortion: <0.5% at 1kHz
Cable Length: 1.2m
Cable Connector at IEM side: 2-Pin (0.78mm)
Cable Connector at Amp side: Modular (3.5mm or 4.4mm)
What's In The Box?
Dunu Studio SA6 MK2 in-ear headphones
DUNU Hulk Pro Mini modular cable
4.4mm TRRRS balanced plug
3.5mm TRS single-ended plug
6.35mm (1/4") adapter
S&S Ear tips (s,m,l,xl)
Premium leather carrying case
Cleaning tool
Reviews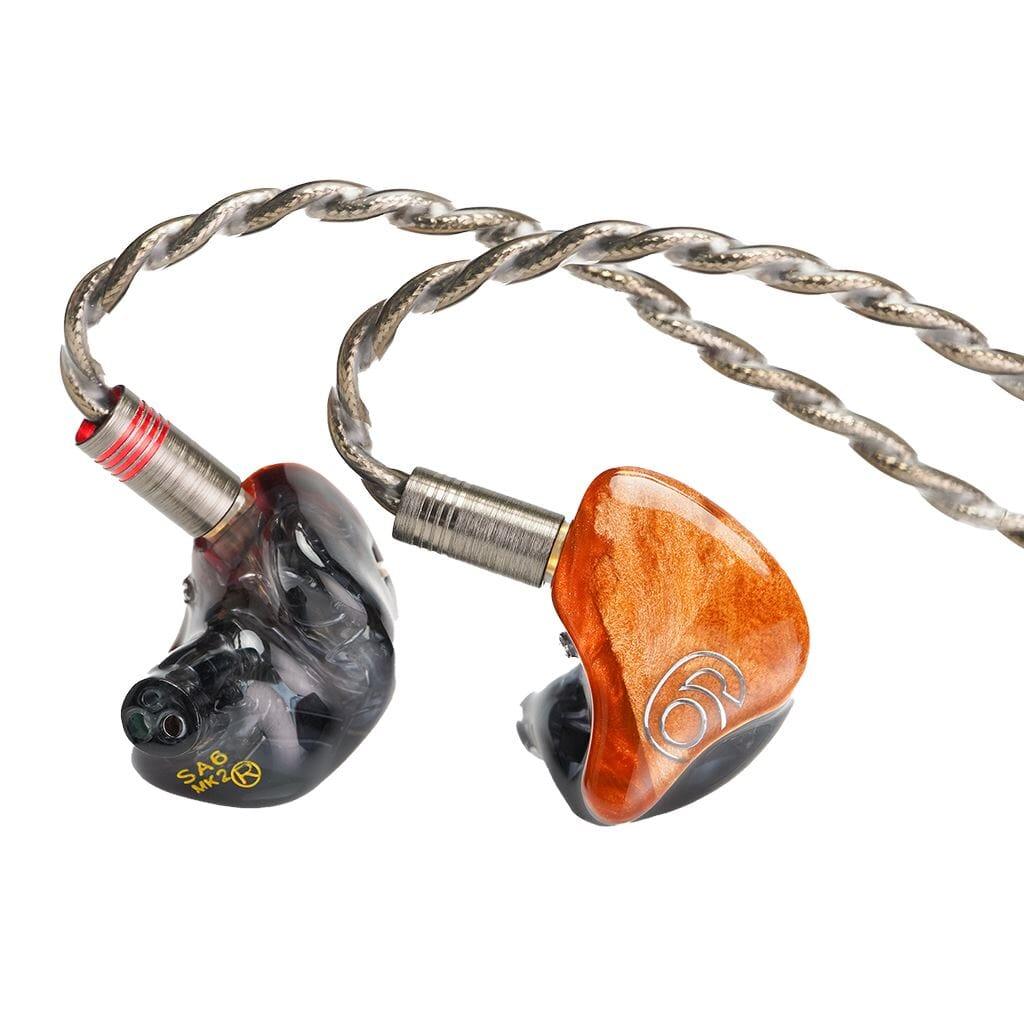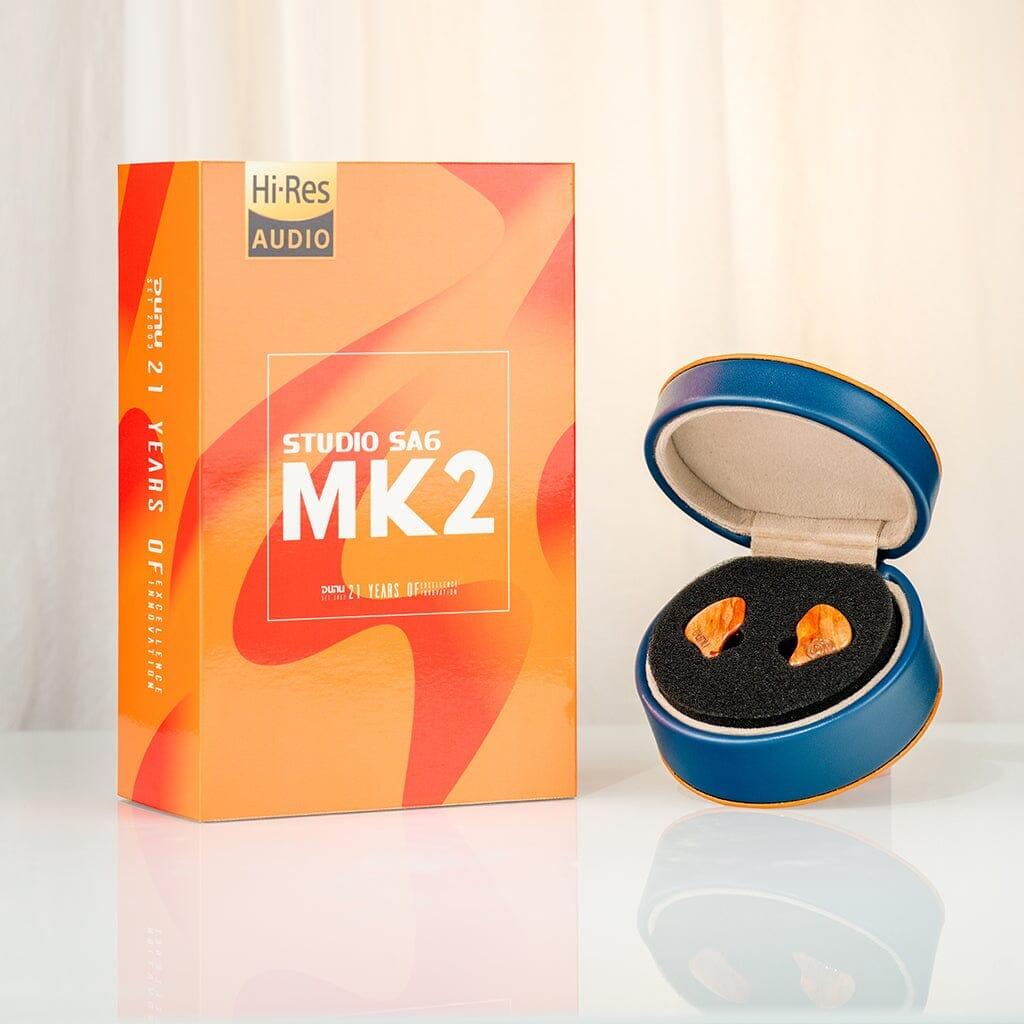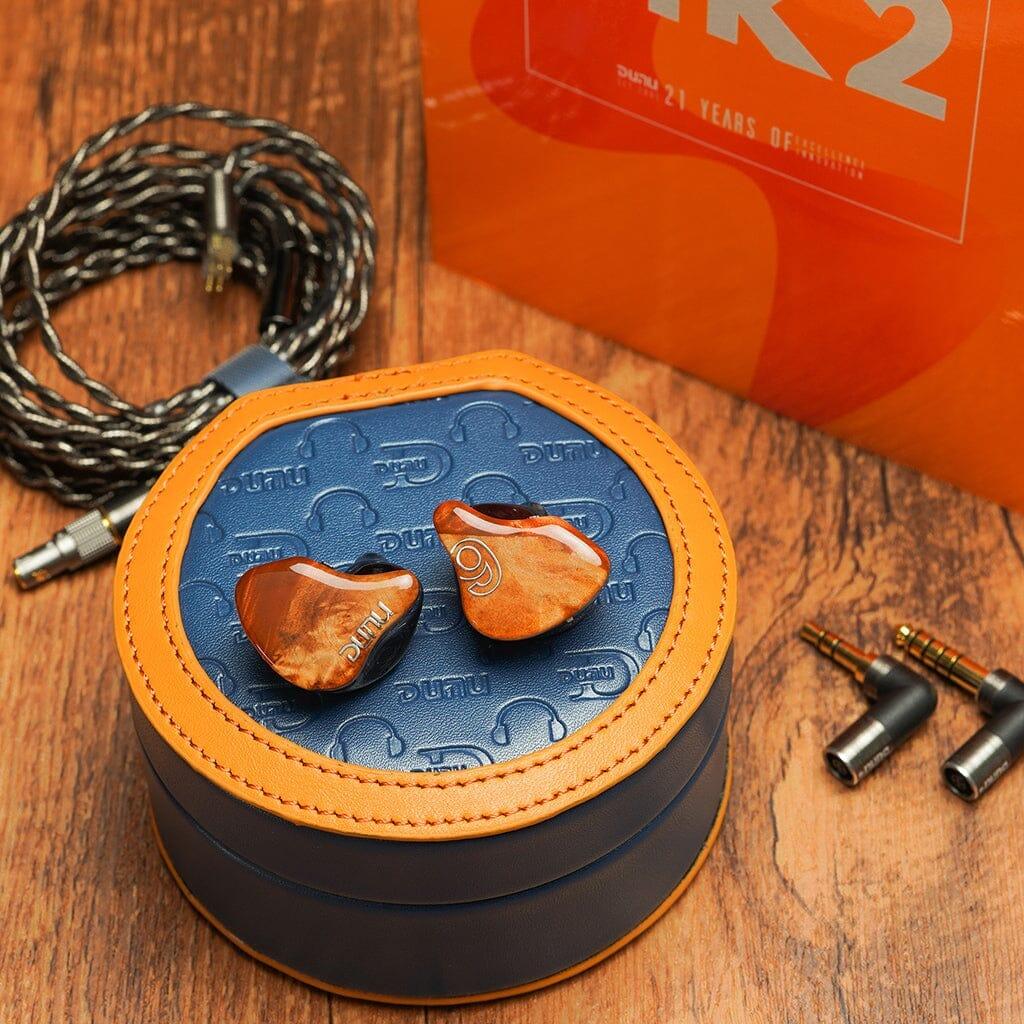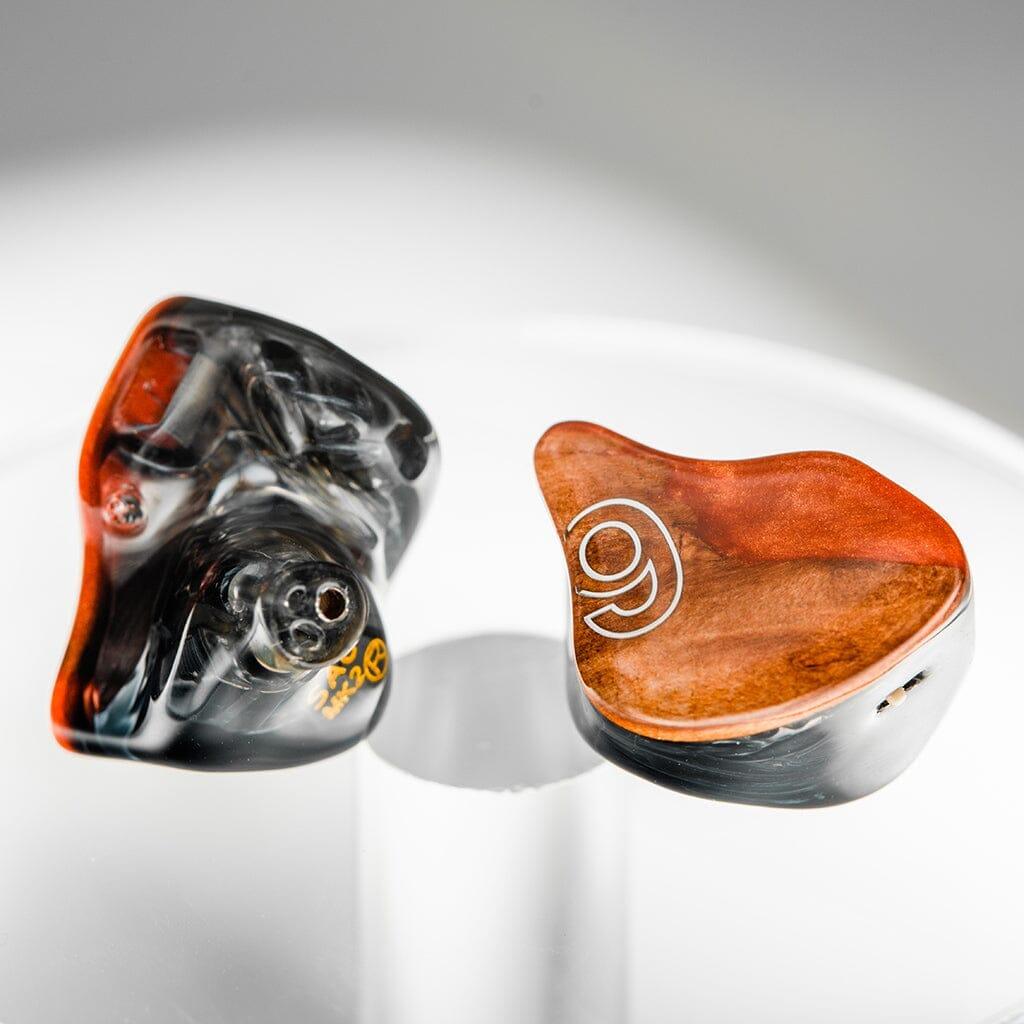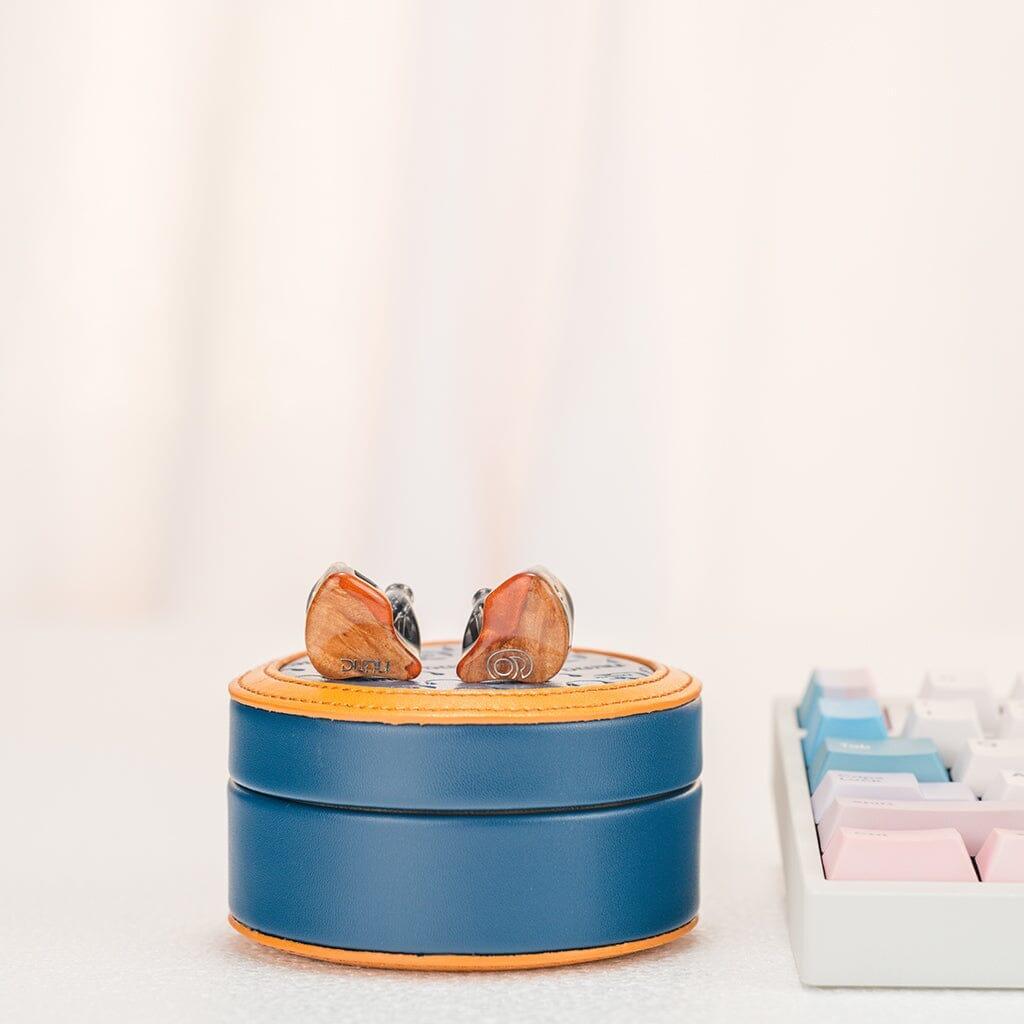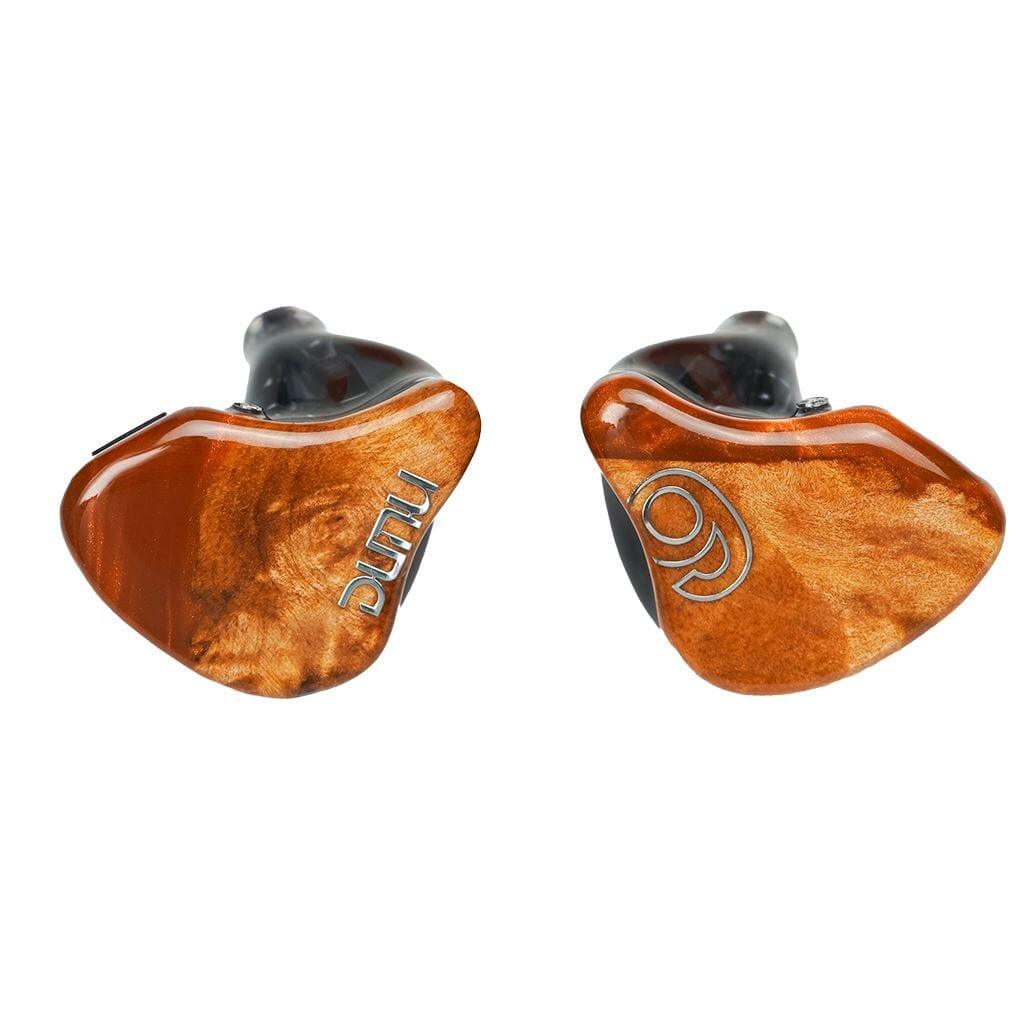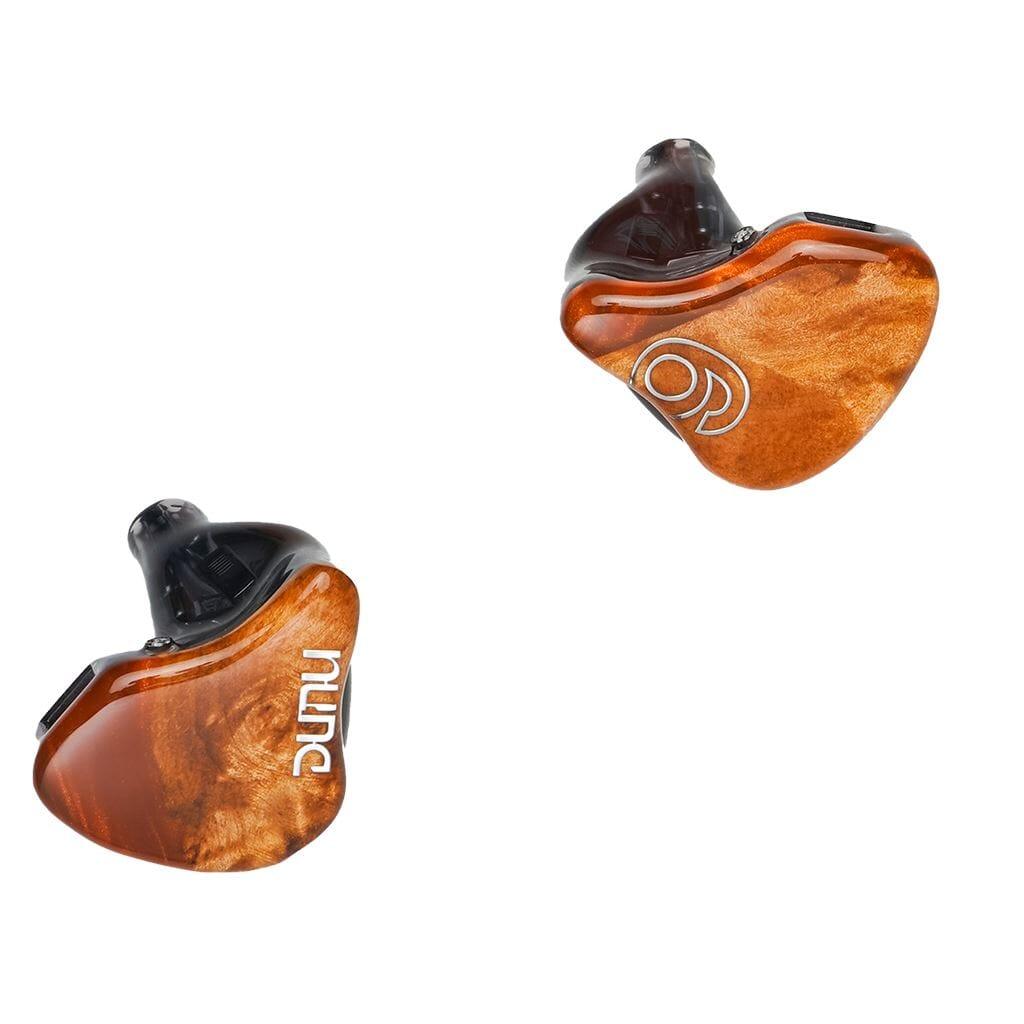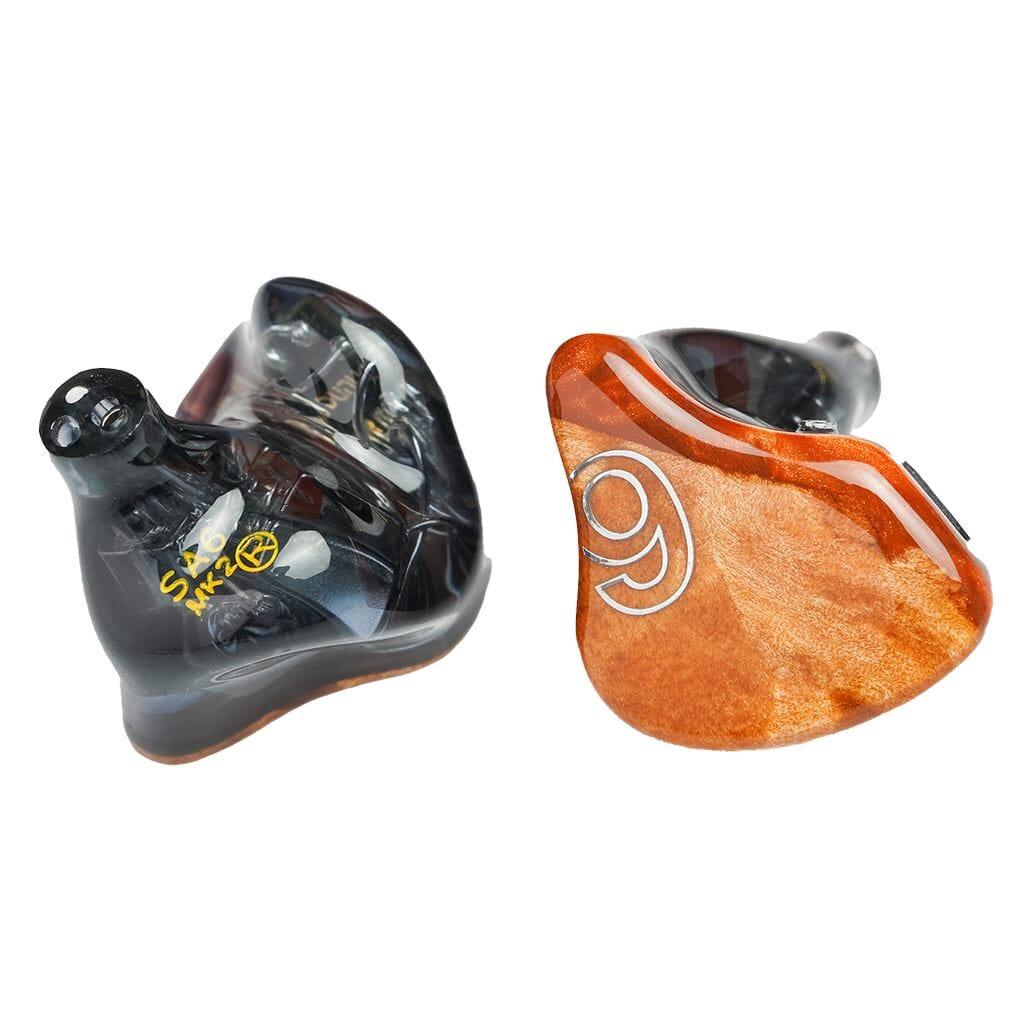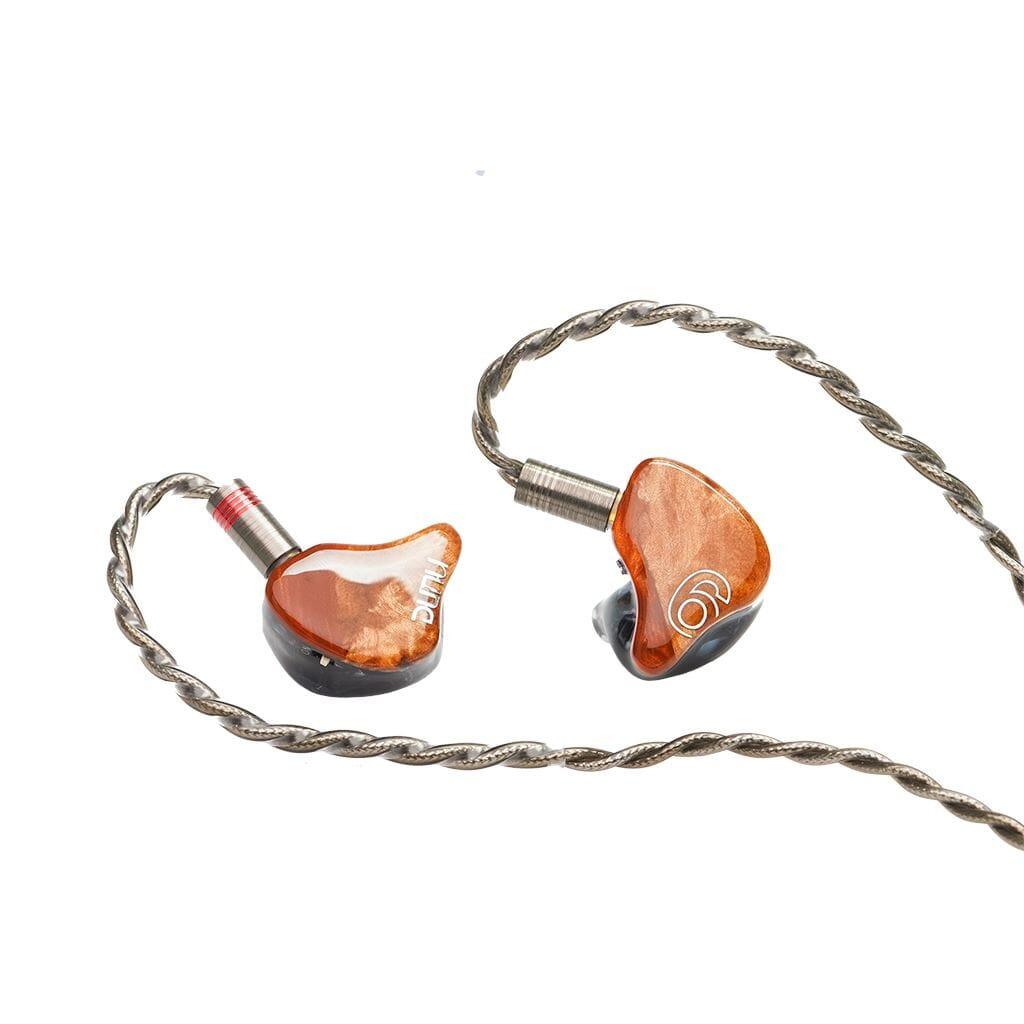 Sold out