Dan Clark Audio
Sale price
$3,999.99
Regular price
$3,999.99
Unit price
per
Cup style

More information

Open-back headphone designs are often higher-performance but have poor noise isolation and leak sound. Closed-back designs provide better noise isolation and leak less sound.
Open-Back
Wearing style

More information

Over-ear headphones sit over your ear and surround your ear with a ring of padding. On-ear headphones are padded but rest on top of your ear. In-ear monitors are worn inside your ear canal.
Over-ear
Driver type

More information

Speakers and headphones use a device called a 'driver' to create sound. Different types of drivers have different strengths and weaknesses, but can all produce great sound. Common varieties include dynamic, planar magnetic, and electrostatic.
Planar Magnetic
Amp required

More information

Some headphones require the power of an amplifier to reach comfortable listening volumes.
Yes
Connectivity

More information

Connectivity refers to the method in which the headphones connect to the audio source. Headphones can be either wired or wireless.
Wired
View full details
Dan Clark Audio
Dan Clark Audio EXPANSE Headphones
Sale price
$3,999.99
Regular price
$3,999.99
Unit price
per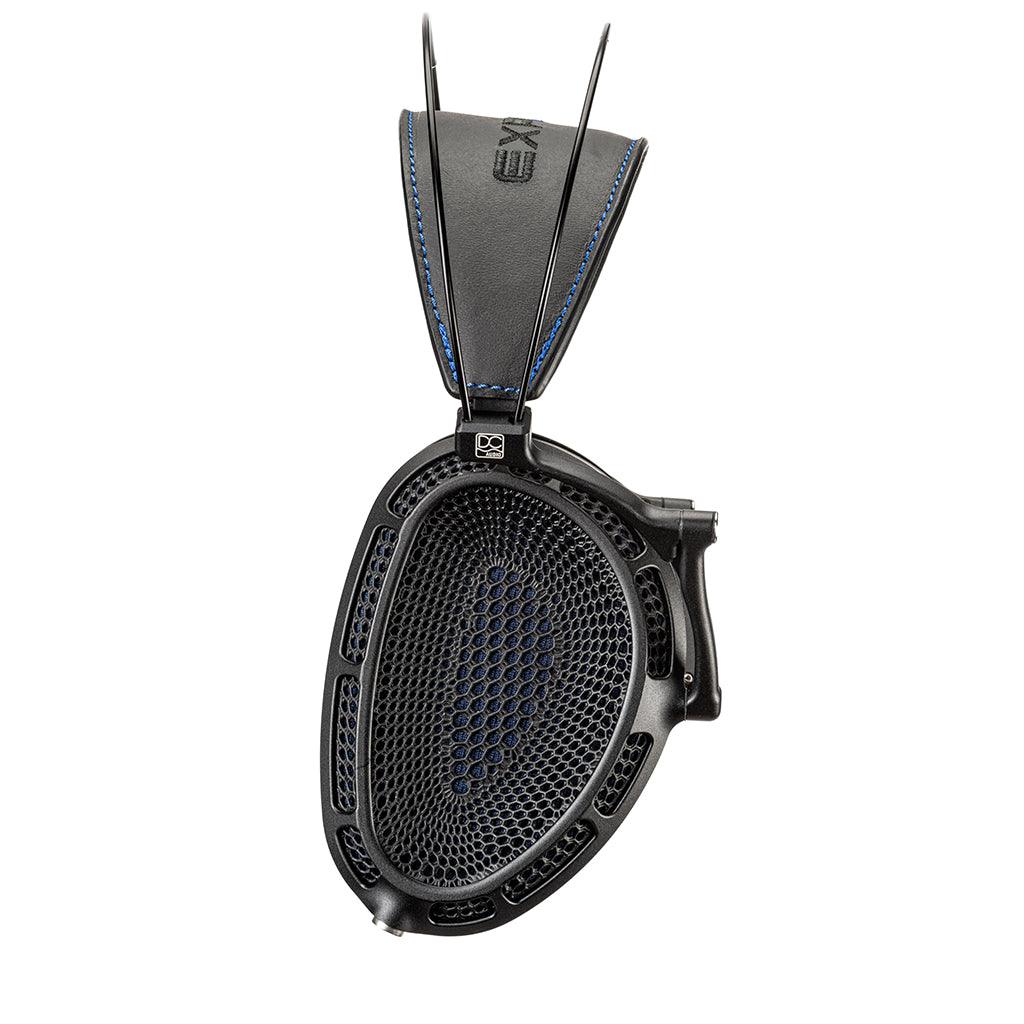 Are you a Club DCA member? Send us an email at info@headphones.com or send us a live chat and we'll be happy to help!
In 2021, Dan Clark Audio released the STEALTH, a flagship closed-back planar magnetic headphone that took the headphone world by storm. Now, the same game-changing technology has been used to create the EXPANSE, a flagship open-back headphone from Dan Clark Audio.
While the STEALTH and EXPANSE share the same driver, they are certainly not the same headphone. 
EXPANSE differs from STEALTH in several key manners. The most important is that EXPANSE is an open-back design. While STEALTH defined a new level of performance in closed-back headphones, particularly with regard to soundstage, smoothness, and naturalness of tone, EXPANSE offers an enormous soundstage with a richer upper bass and lower midrange tone, hence the name. 
Highlights
Patent-pending Acoustic Metamaterial Tuning System (AMTS) delivers unprecedented high-frequency detail and clarity for the ultimate in smoothness, tone, and detail retrieval
4th generation v-Planar driver with our largest planar diaphragm to date, delivering exceptional dynamics with vanishingly low distortion for a natural and "easy" listen
Improved driver tensioning system creates a driver with incredible consistency across units
FEA and CFD optimized motor structure increases driver motor-force uniformity and smooths acoustic flow
All-new auto-adjusting suspended strap design makes EXPANSE hassle-free to wear
Pre-formed ergonomic strap design spreads weight evenly across the head for incredibly comfortable extended listening
Strap quilting improves comfort and reduces heat buildup
Composite synthetic suede and protein-leather pads offer a sung fit with minimal clamp, with a pleasant touch on the skin
Carbon / aluminum bonded cup design yields maximum stiffness with minimum weight
Folding gimbals allow EXPANSE to be packed in a compact case for safe and easy transport
Uncompromising industrial design uses aluminum, carbon fiber, and titanium to maximize strength while _ minimizing weight, in a stylish package.
EXPANSE is designed and built by hand in San Diego, California, and is backed by quality and support you can count on
Acoustic Metamaterial Tuning System (AMTS)
Acoustic Metamaterial Tuning System (AMTS) delivers unprecedented clarity and smoothness in the upper octaves of your music, creating a musical experience unlike any other headphone. AMTS works by absorbing the high-frequency standing waves that form between the transducer and the listener's ear in the space created by an ear pad. Eliminating the peaks and holes created by standing waves results in a dramatically smoother, more detailed, natural sounding and relaxed experience and is a key component of EXPANSE's "live" sound. 
The upshot is AMTS greatly reduces standing waves so high frequencies are rendered with a refreshingly smooth, accurate, and detailed delivery across all genres. OK, bad recordings are still bad, we're not magicians!

EXPANSE's 4th generation planar-magnetic driver delivers the smoothest, richest, and most detailed experience we could create. EXPANSE's driver is 20% larger than the E2 driver and uses our patented v-Planar technology to reduce THD and improve low frequency extension.
But we didn't stop there! Diaphragm tension is set on an all-new system for a more uniform and consistent tension, lower distortion, and better driver matching, while FEA and CFD optimized motor structures increase driver force uniformity and smooth acoustic paths to reduce distortion.
Expanse Redefines "Detail"
EXPANSE's planar driver delivers incredibly low distortion throughout the listening range with levels of detail heretofore found primarily in the top-of-the-line electrostatics. Unlike many headphones where "detail" is created through exaggerated high-frequency energy, EXPANSE's AMTS delivers industry-leading resolution free from the fatiguing emphasis on the top register users may be used to.
Together, our 4th-generation motor and AMTS deliver a sonic performance best described as "effortless." From a delicately plucked string to the most intense dynamics of an orchestra, or the weight and attack of a kick drum to the overtones a decay of a crash cymbal, EXPANSE delivers an amazing balance of delicacy, nuance, and slam that will have you reaching for all your favorite recordings, and maybe staying up a bit too late. 
And then there's the soundstage; EXPANSE is all enveloping and can compete with even the finest open headphones in depth, width, and imaging. 
It's that effortless sense of space and instrument placement that lets EXPANSE "disappear" so you can simply relax into your musical experience. Everything, the headphones, the equipment, and yes, your daily stresses just fall away.

Expanse Mechanical Design Innovations

"We set out to make EXPANSE a real design statement," said Dan Clark, Founder and CEO. "Made of stylish matte-black leather, and machined aluminum, EXPANSE design takes its cues from Stealth aircraft and is finished to levels you'd expect in the finest of luxury cars."
The top grade black leather headband features fine blue stitching to create a quilted head-strap that's not only gorgeous but is also functional and comfortable. The elegant embroidered EXPANSE logo adds a dash of color to EXPANSE's all-black aesthetic.
Gone are the mechanical sliders for fit adjustment; we've designed a stable yet comfortable "self-adjusting suspension system" that seats the headphone just right, with no muss or fuss.
Dan Clark Audio makes some of the lightest headphones in the world and EXPANSE is no exception; at just 418g it's one of the lightest super-premium headphones on the market. Together our new vegan suede and "leather" ear pads, self-adjusting suspension, and lightweight chassis make EXPANSE so comfy you can just ignore it and "vanish into your music."  If it's not comfortable, game over.

Dan has often said if the headphone is not physically comfortable enough to wear for extended listening sessions then the design is flawed. That's why comfort is a top priority, and that's why Dan Clark Audio has produced some of the lightest and most comfortable headphones in the industry, from the ultralight 280g Ether 2 to the ground breaking ergonomics of the Aeon series. The ergonomic and stylish outline of EXPANSE's ear cups is a natural extension of Aeon 2 ergonomics, albeit they are larger. For storage or travel we incorporated Aeon 2's elegant folding gimbal structure into EXPANSE, neatly folding it into a compact custom molded case that's small and easy to stow.
Reviews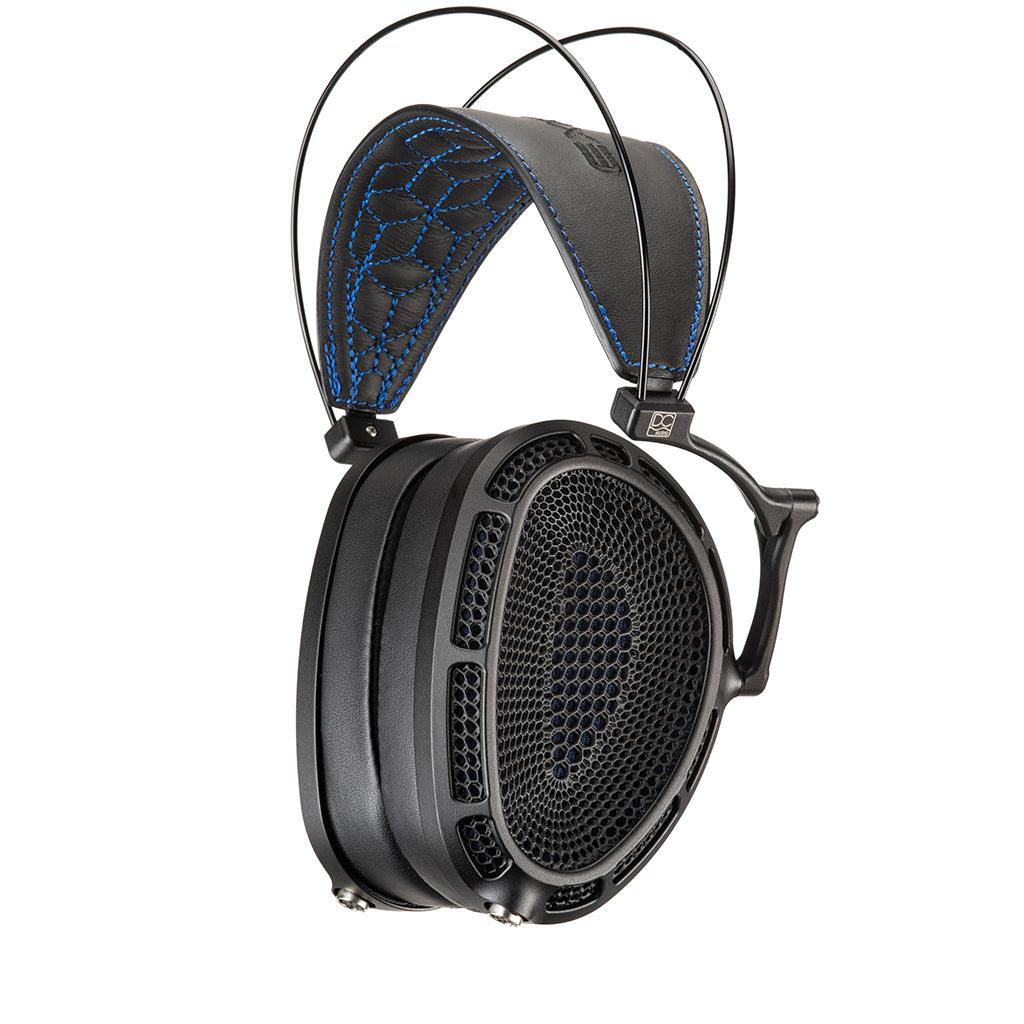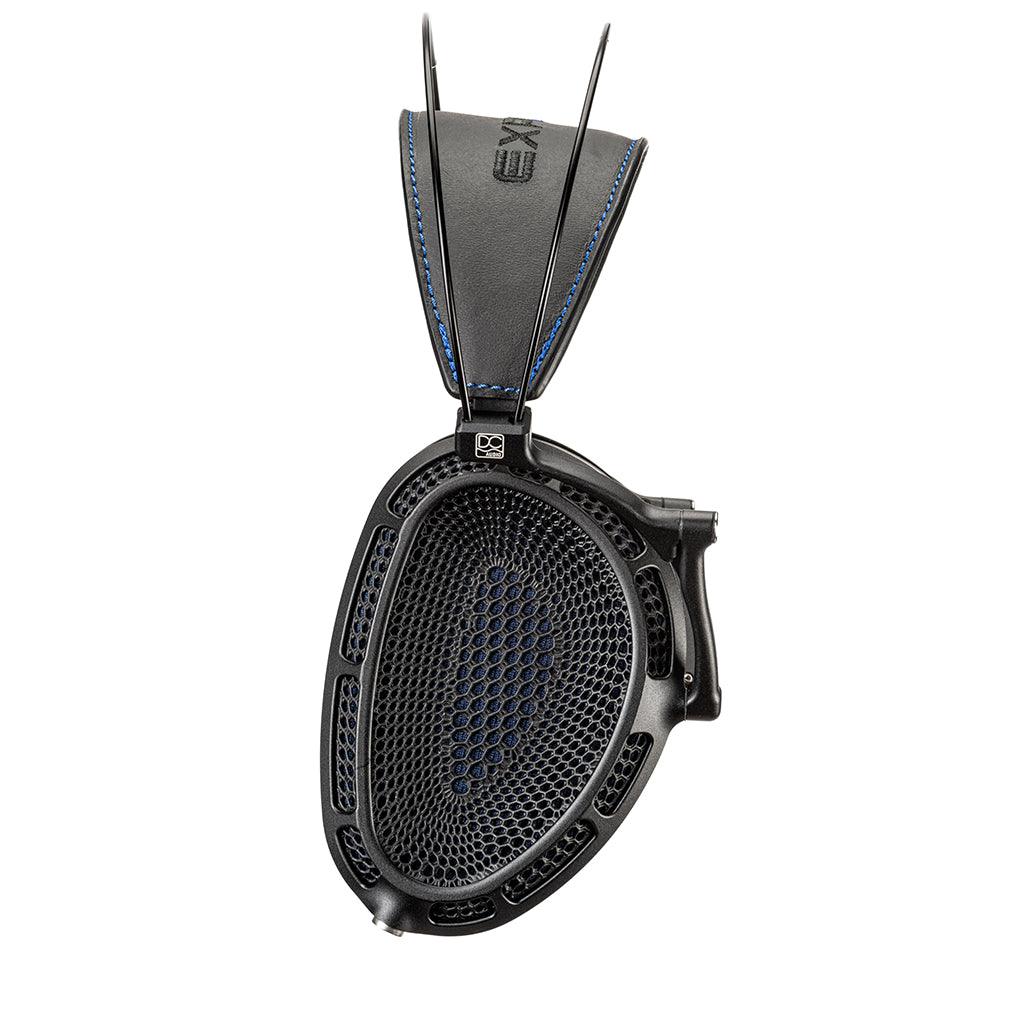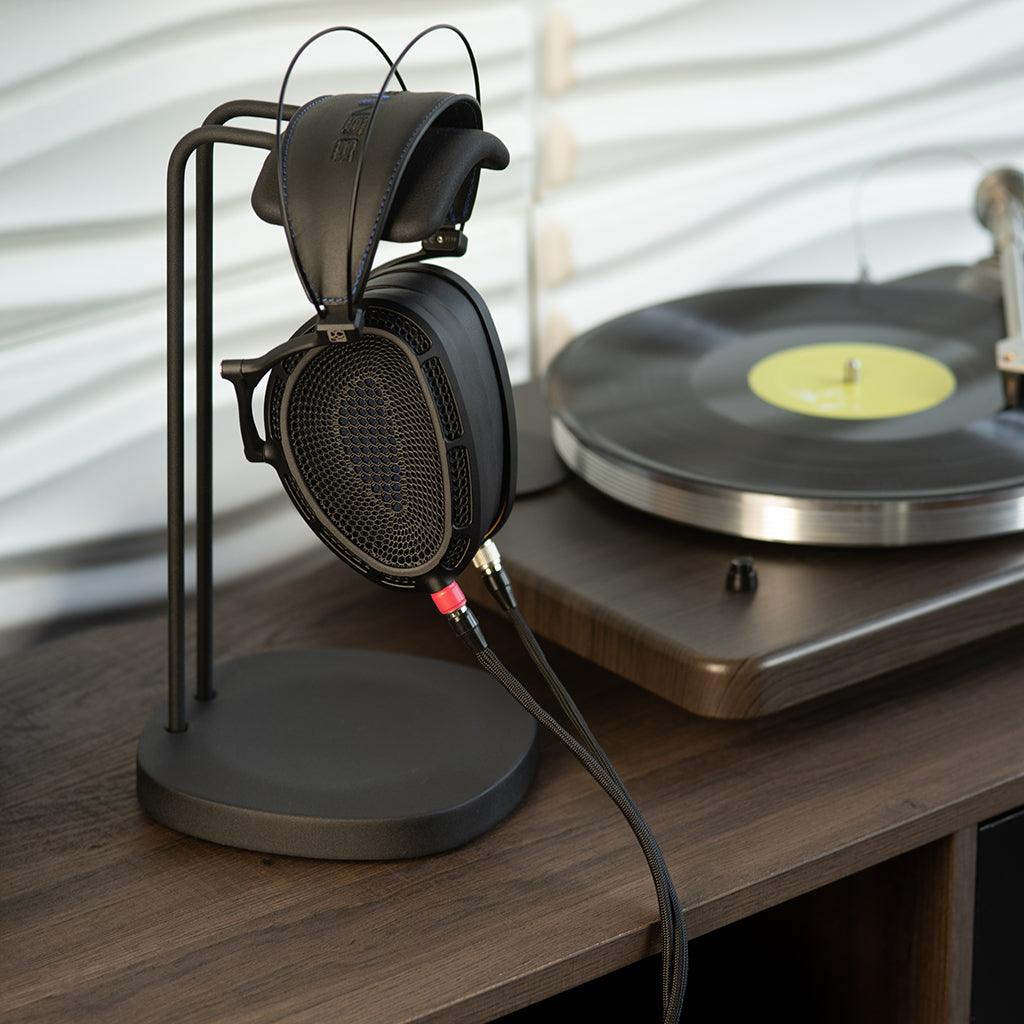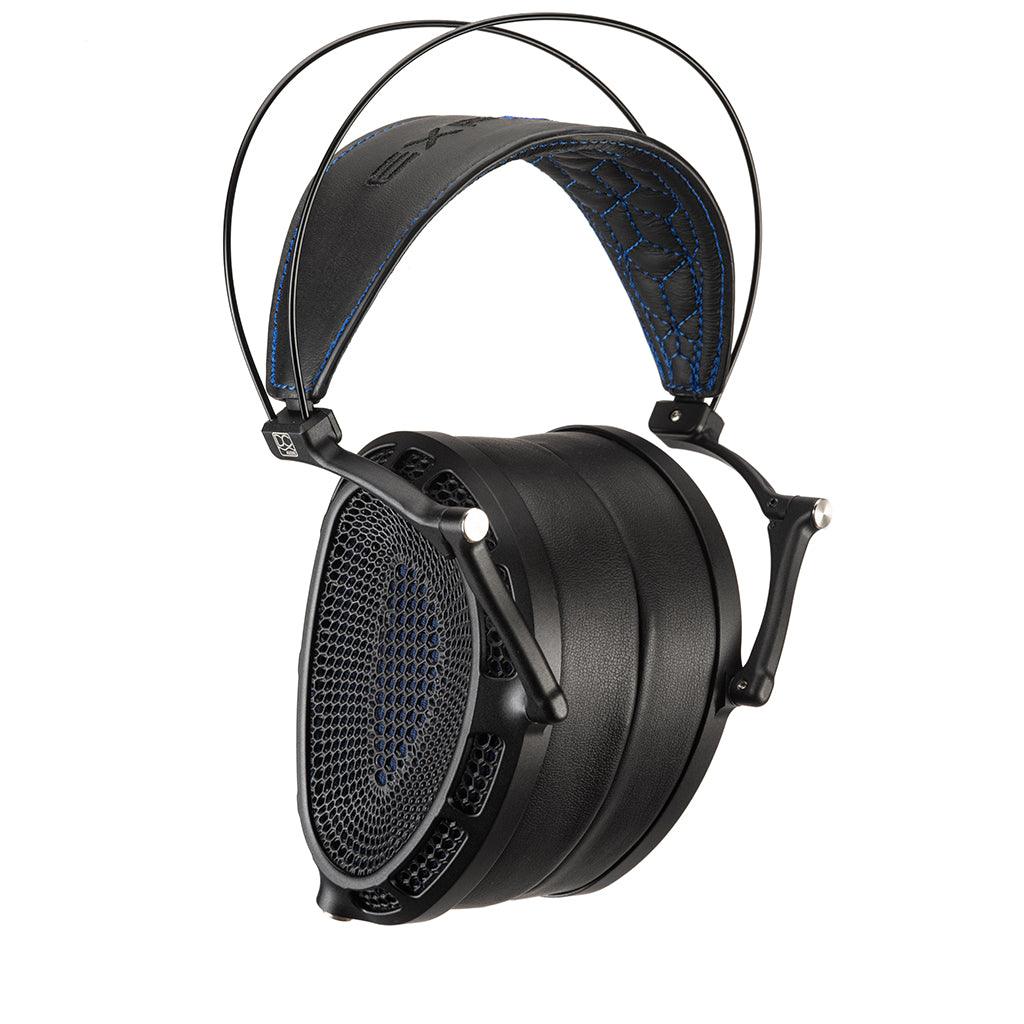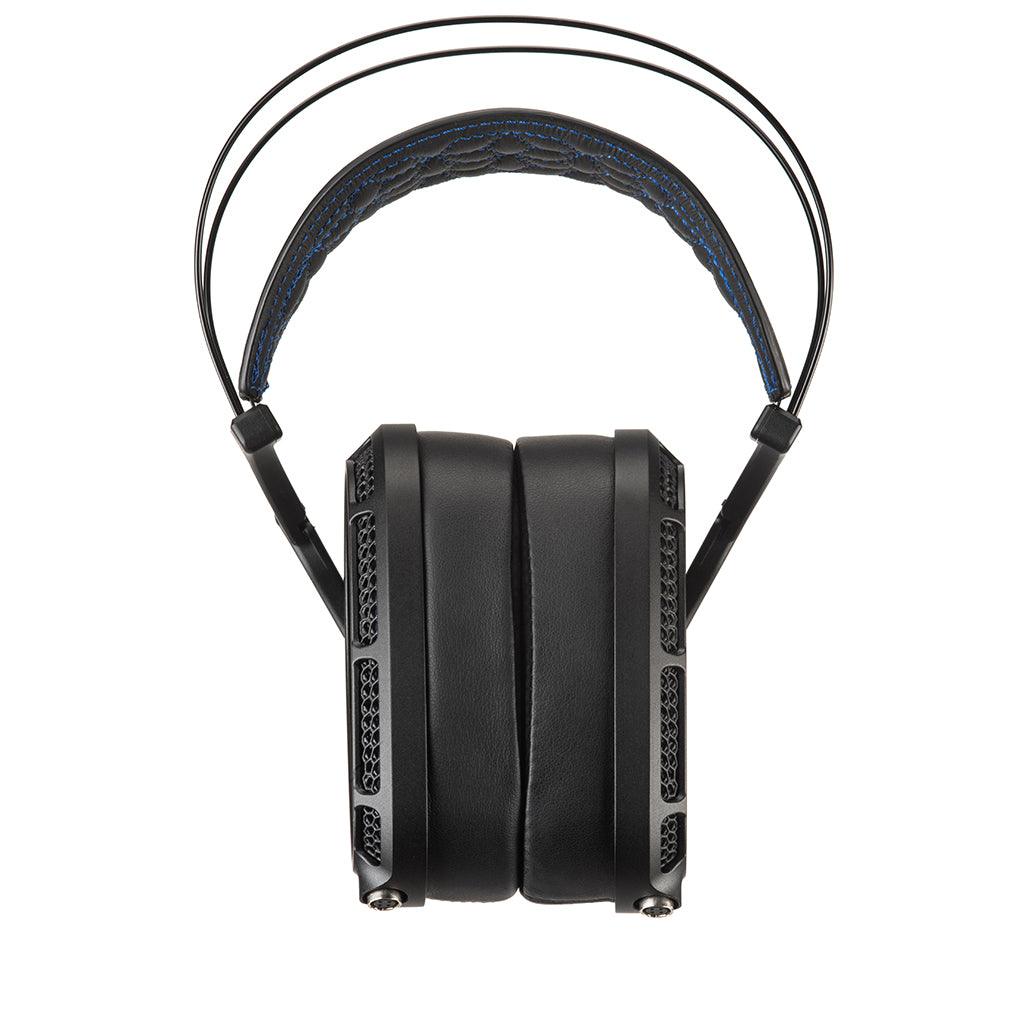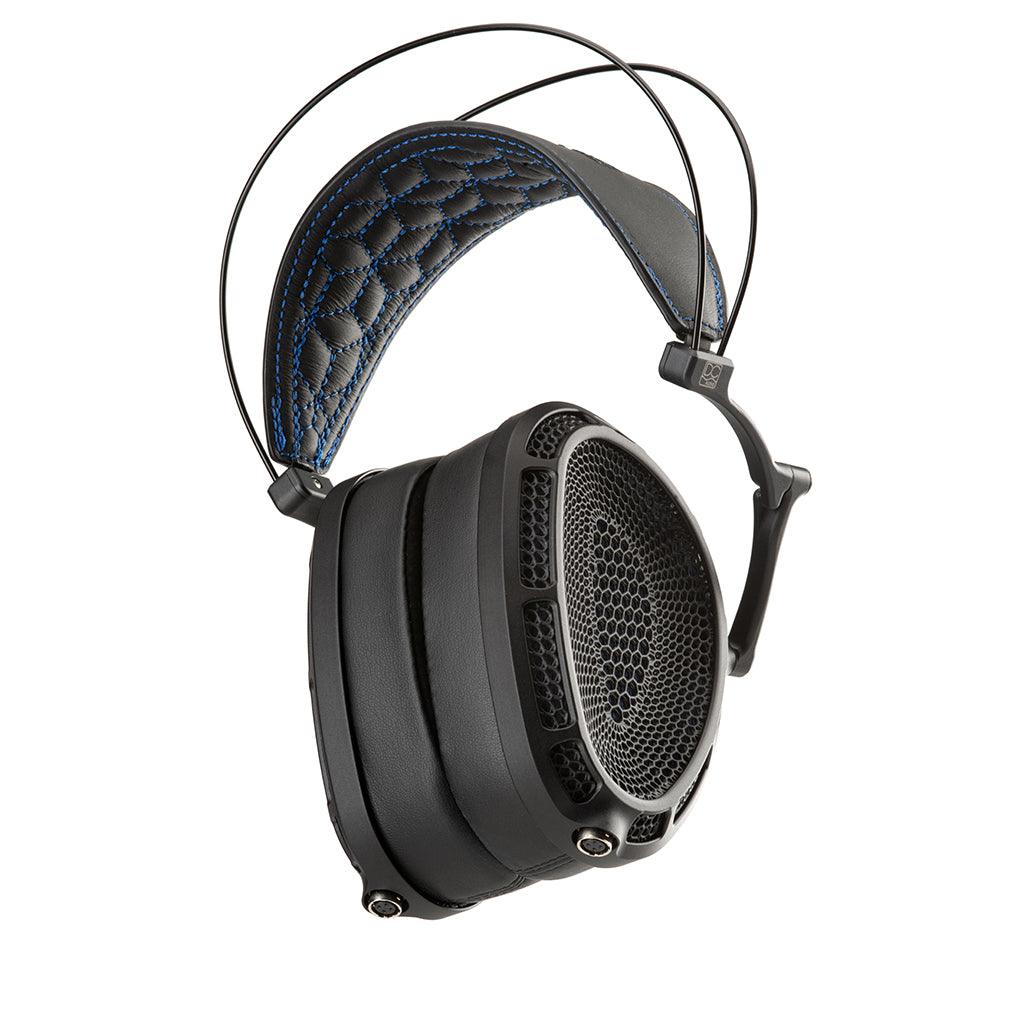 Add to cart