Dan Clark Audio
Sale price
$

3,699
Regular price
$

4,499.99
Save 18%
Unit price
per
Wearing style

More information

Over-ear headphones sit over your ear and surround your ear with a ring of padding. On-ear headphones are padded but rest on top of your ear. In-ear monitors are worn inside your ear canal.
Over-ear
Driver type

More information

Speakers and headphones use a device called a 'driver' to create sound. Different types of drivers have different strengths and weaknesses, but can all produce great sound. Common varieties include dynamic, planar magnetic, and electrostatic.
Electrostatic
Amp required

More information

Some headphones require the power of an amplifier to reach comfortable listening volumes.
Yes
Connectivity

More information

Connectivity refers to the method in which the headphones connect to the audio source. Headphones can be either wired or wireless.
Wired
Portability

More information

DACs and amplifiers can either be carried around or meant for static desktop use
Not Portable
View full details
Dan Clark Audio
Dan Clark Audio Corina Electrostatic Headphones - Open Box
Sale price
$

3,699
Regular price
$

4,499.99
Save 18%
Unit price
per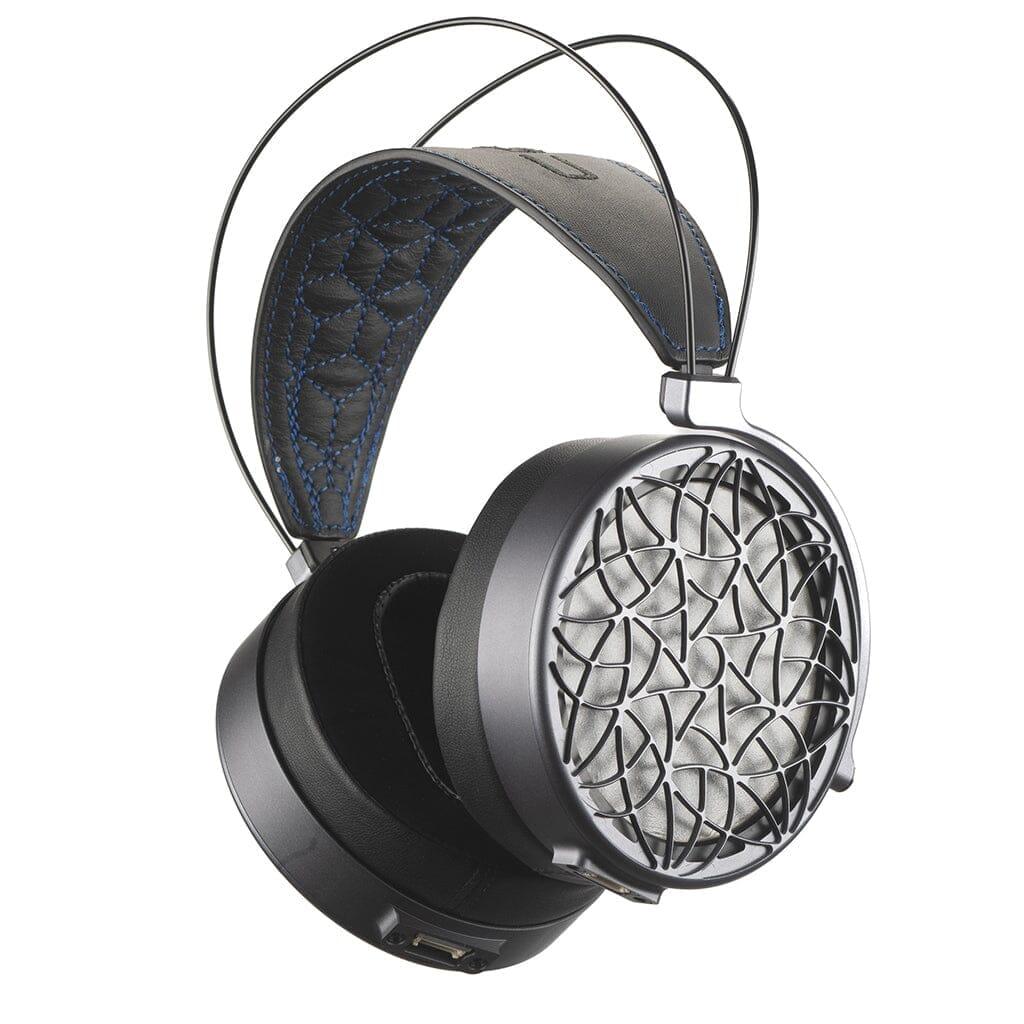 Introducing the new Dan Clark Audio Corina flagship electrostatic open-back headphone, a bold new take on electrostatic headphones from multi-award winning designer Dan Clark Audio.
Highlights
Electrostats tuned to perform even with rock and electronic music
Utilizes patent-pending Acoustic Metamaterial Tuning System
Attention to detail down to the level of matching suede earpads that reduce heat and moisture buildup
Enhanced comfort featuring self-tensioning headband design
Award-Winning Legacy
Several years ago, Dan Clark Audio entered the Electrostatic headphone market with the release of VOCE. Since its introduction, VOCE has won numerous awards for "Product of the Year" and "Best Headphone" from preeminent publications such as Positive Feedback, Absolute Sound, Headphonics, and Headphone Guru.
But as usual, the team at Dan Clark Audio strives to continuously advance the performance of their products, and today they proudly introduce the CORINA Reference Electrostatic Headphone, taking electrostatic musicality into a future of fun!
Acoustic Metamaterial Tuning System(AMTS)
Incorporating the Advanced Metamaterial Tuning System (AMTS), CORINA is DCA's first electrostatic headphone featuring their industry-leading AMTS technology first seen with the groundbreaking Stealth and Expanse headphones. With AMTS, frequency response is significantly smoother throughout the midrange and high frequencies, free of annoying "peaks and holes" for a smoother, more complete, accurate, and enjoyable listening experience.
AMTS allows DCA to re-imagine the voicing of CORINA to deliver the most natural midrange heard in an electrostatic to date. From powerful bass to the incredibly rich and well-balanced mids and highs, CORINA delivers an incredibly smooth and lifelike experience, full of electrostatic resolution, yet free from the high-frequency emphasis / glare common to many electrostatics.
New Voicing
By reducing the emphasis on higher frequencies typical of many electrostatics headphones, VOCE delivered a new take on how the electrostatic headphone could sound. With a wider and deeper soundstage, a stronger bottom end, and a smoother, richer midrange, CORINA delivers a fun, yet lifelike tone with sumptuous vocals and bass that really kicks. Unlike many electrostatics, CORINA is even fun with electronica and rock.
Ear Pad Matching
New ear pads have been developed with enhanced ergonomics, including a synthetic suede surface for the face contact, avoiding sweat and "hot spots" common to headphones. There's more to ear pads than just their comfort, though. As most listeners know, ear pads can affect the sound of headphones dramatically.
While drivers can be precision matched, ear pads, which involve welding or stitching fabrics and use of foams, have always limited the actual tolerances of the headphone. All CORINA new and replacement ear pads are delivered as matched pairs to further tighten the tolerances between the left and right channels and reduce unit-to unit-variances.
Multiple Comfort Enhancements
CORINA utilizes the new self-tensioning headband design found in the flagship Stealth and Expanse headphones, for an incredibly comfortable yet hassle-free fit. Paired with the new ear pads and using DCA's signature titanium alloy headband design, CORINA is incredibly comfortable to wear.
New Industrial Design
Dan Clark Audio has always taken pride in industrial design, and CORINA is no exception. With its striking new grey finish and sculpted grill, CORINA is as much a delight to the eyes as it is to the ears.
Technical Specifcations
Driver Type: Electrostatic
Driver Size: 88mm
Capacitance with 2m Cable: 135pF
Weight: 1.03 lbs (465g)
Shipping Dimensions: 18" x 14" x 19"
Frequency Response: *Yes (flat to 6Hz)
What's In The Box?
DCA Corina Headphone
Carrying Case
2m Electrostatic headphone cable
Certificate of authenticity
Manual
Reviews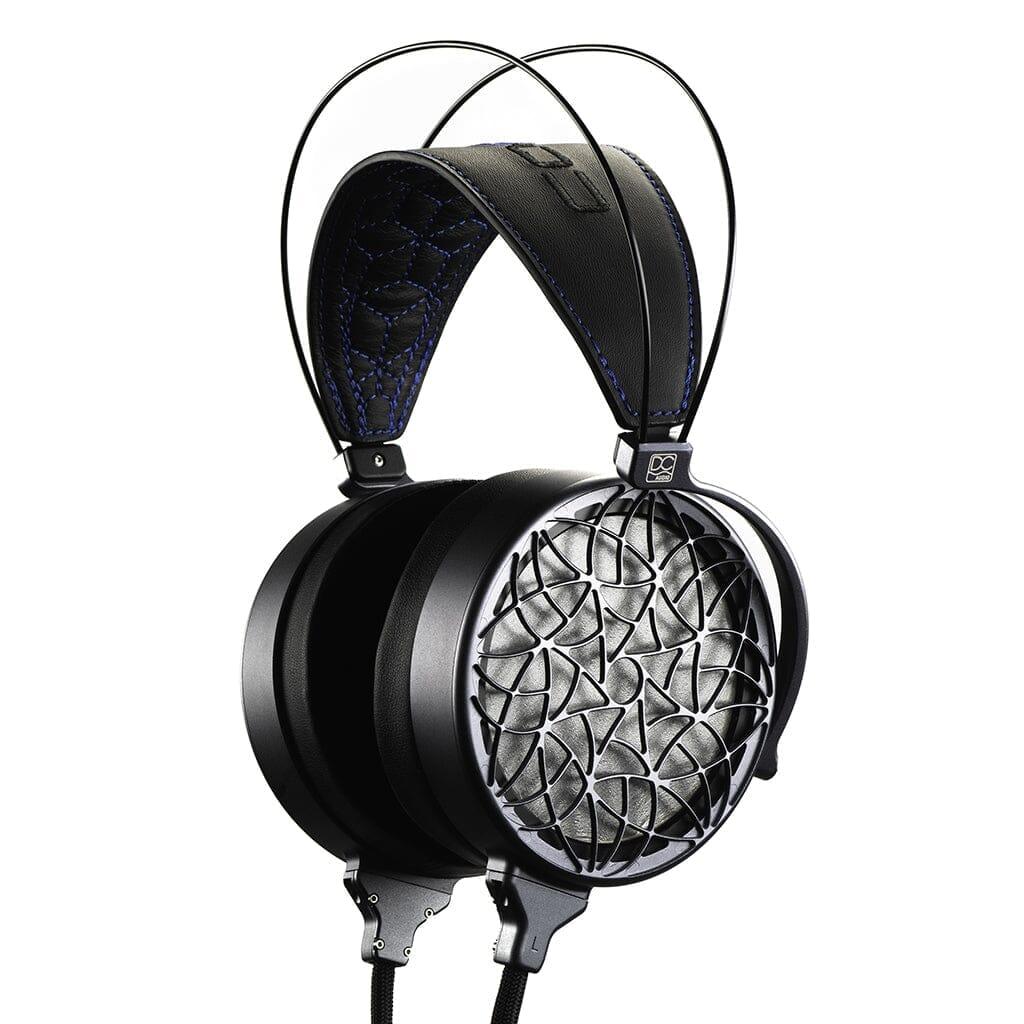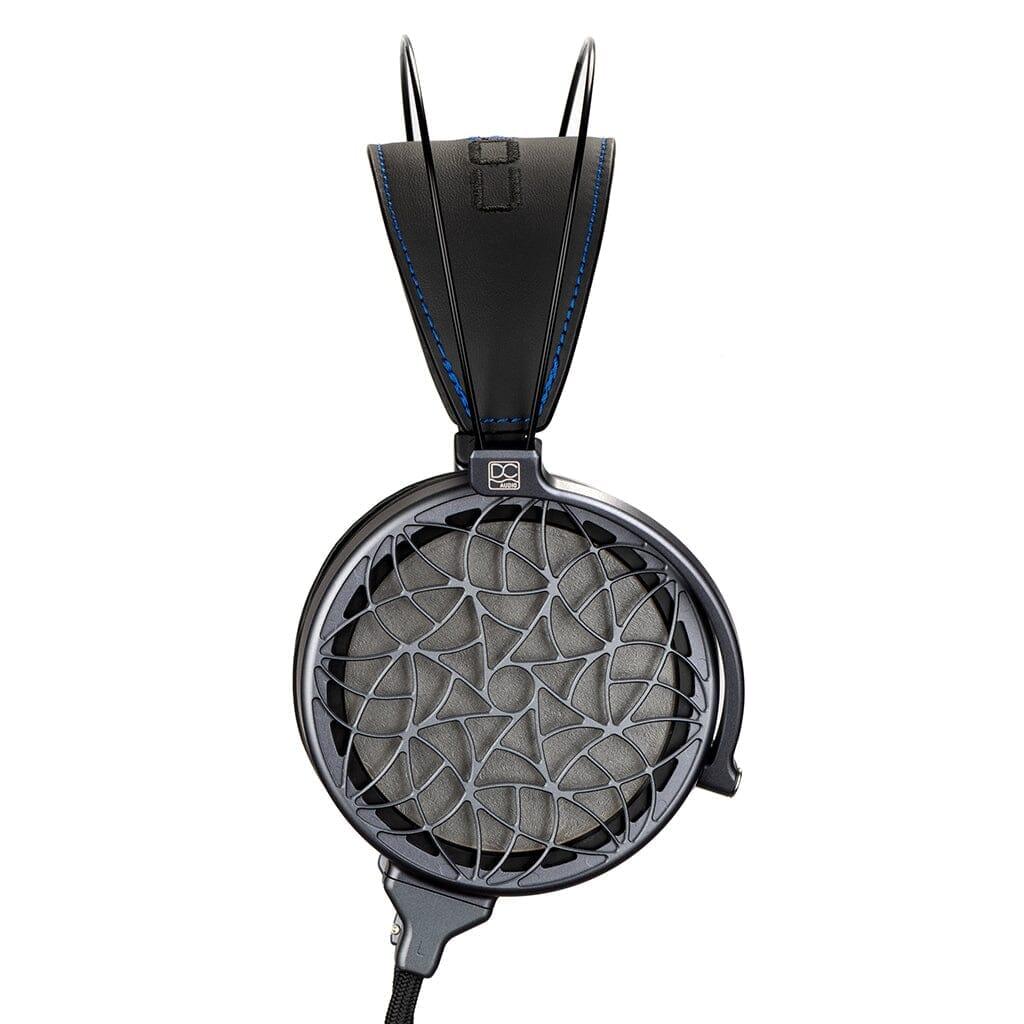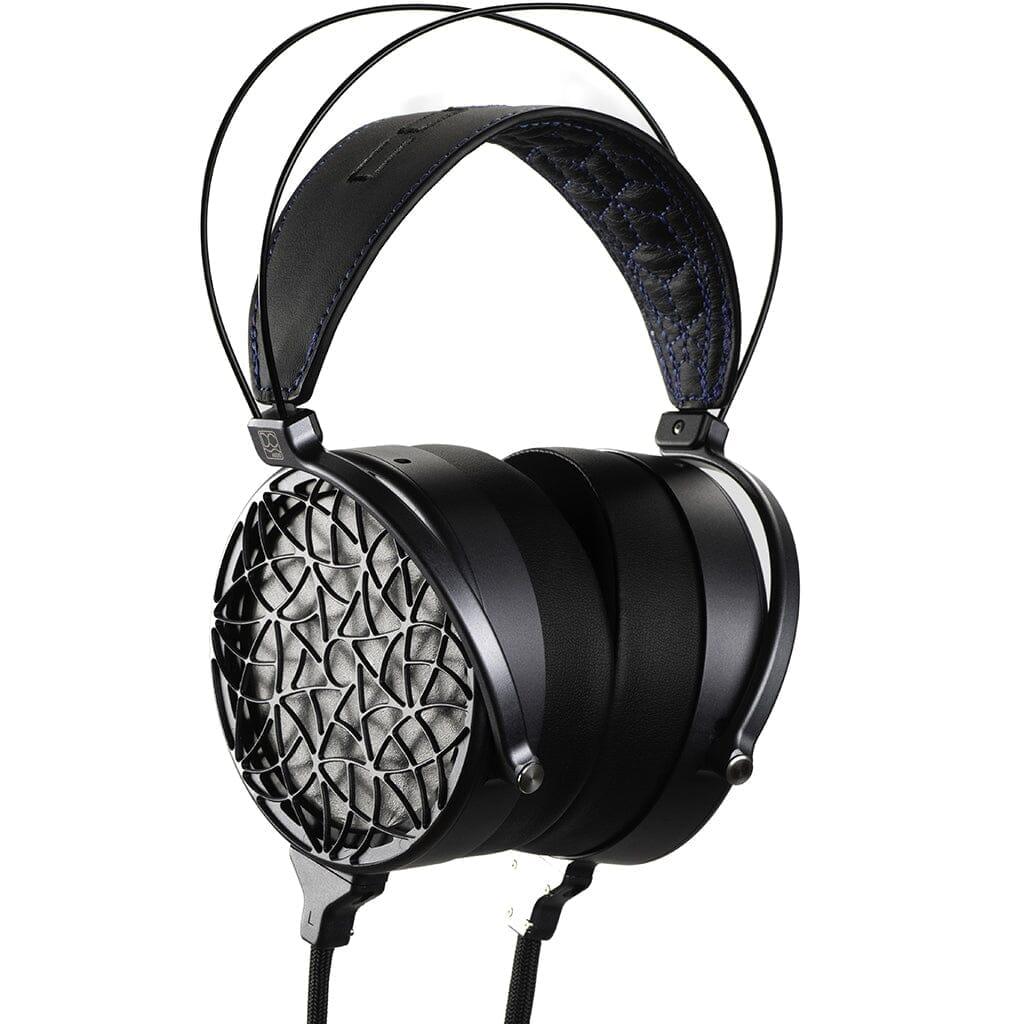 Add to cart